I was worried that my third day walking around the SEMA Show wouldn't yield enough cars (and trucks) for my top 10 picks, but I was pleasantly surprised that even after seeing most of the vehicles at the show there were still many gems to be found.
10. Ring Brothers Fastback Ford Mustang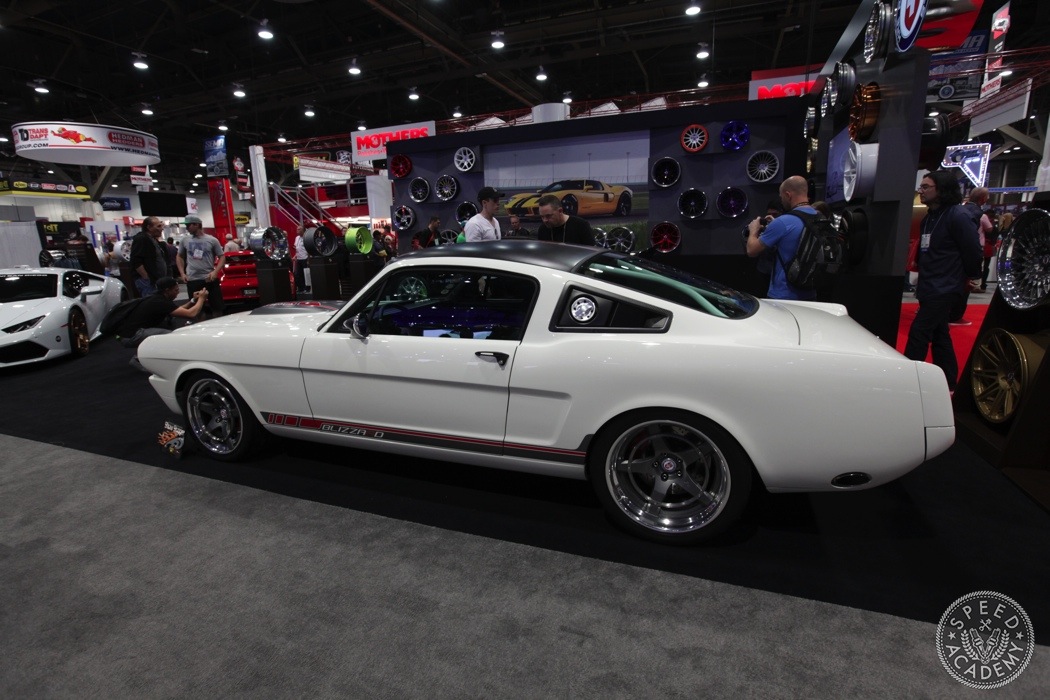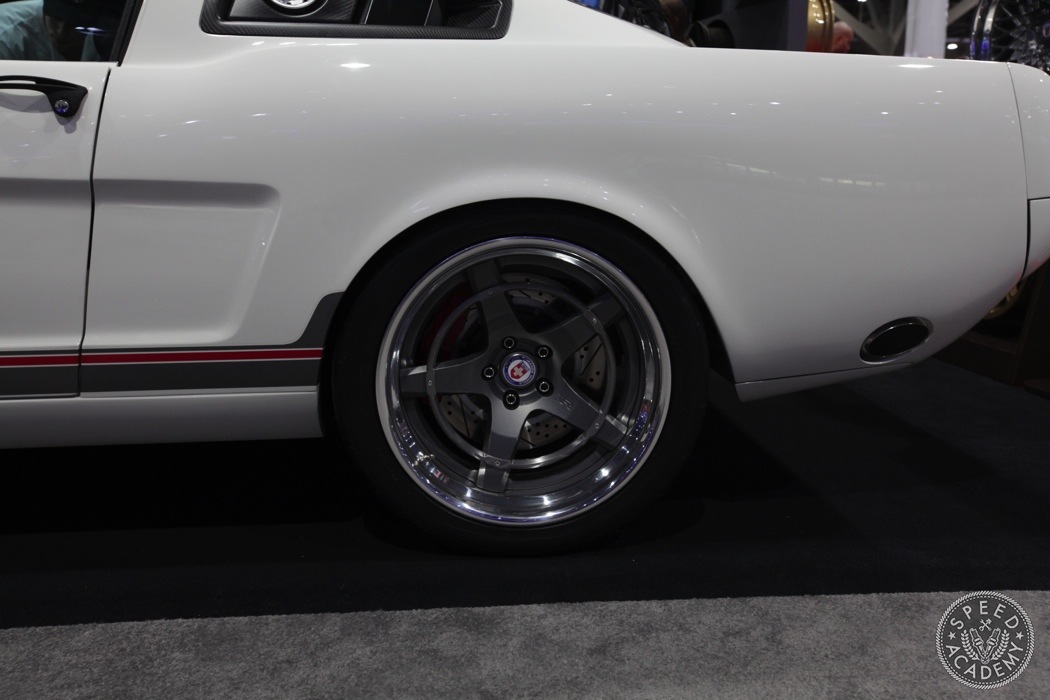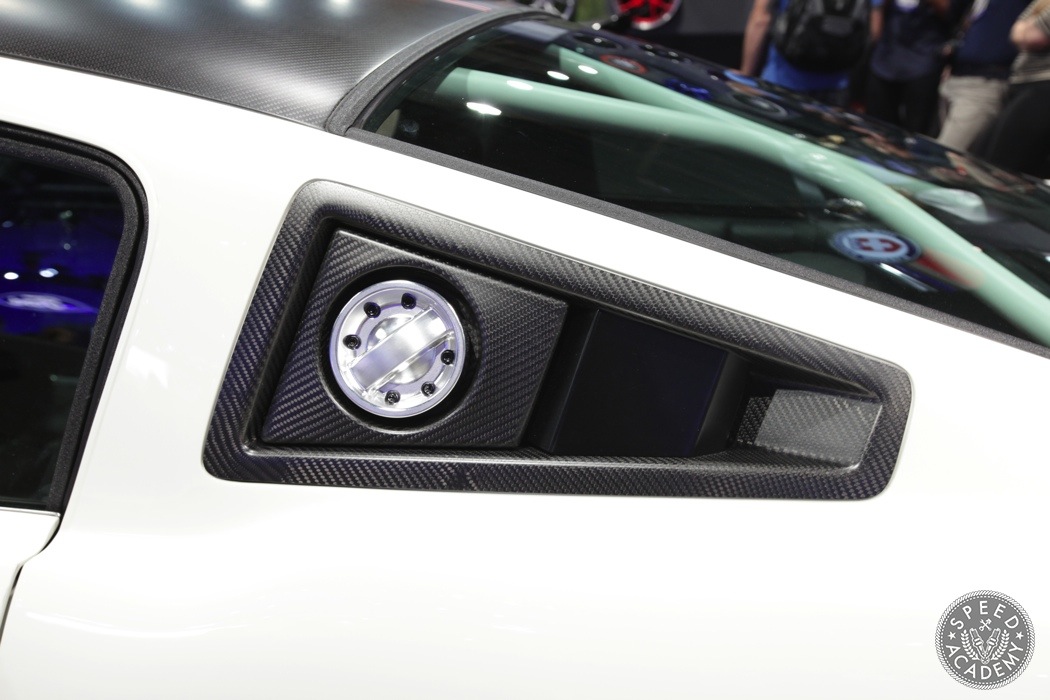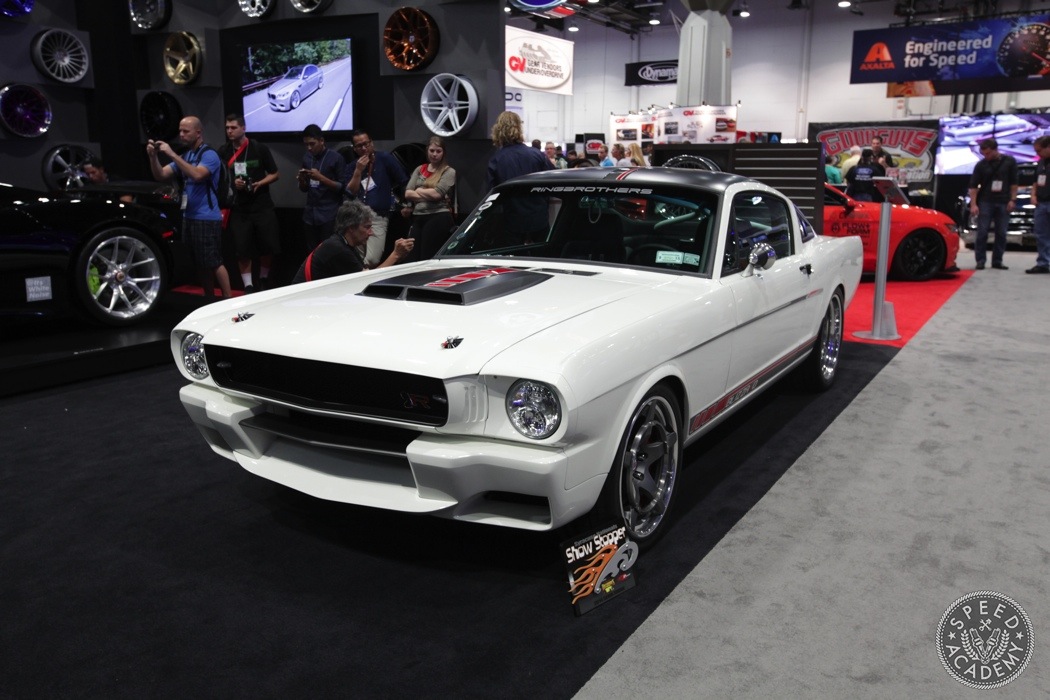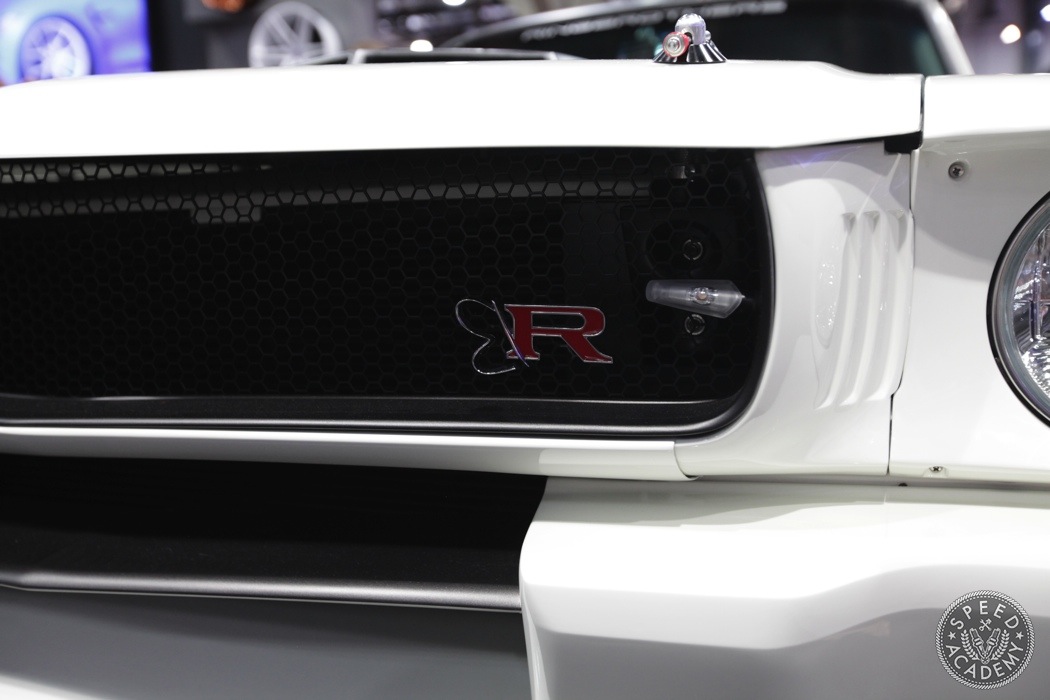 The attention to detail on this build is ridiculous. The RingBrothers automobiles always blow me away every time I see them. Also, is it just me or is the R off of a Nissan GTR logo?
9. Icon Derelict 52 Chevy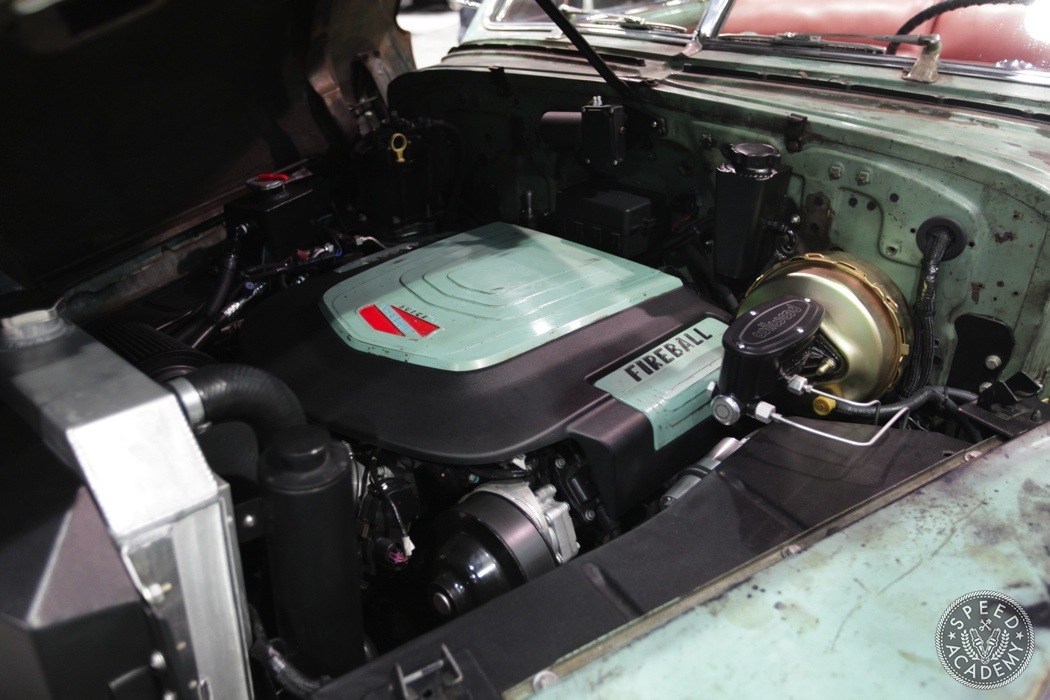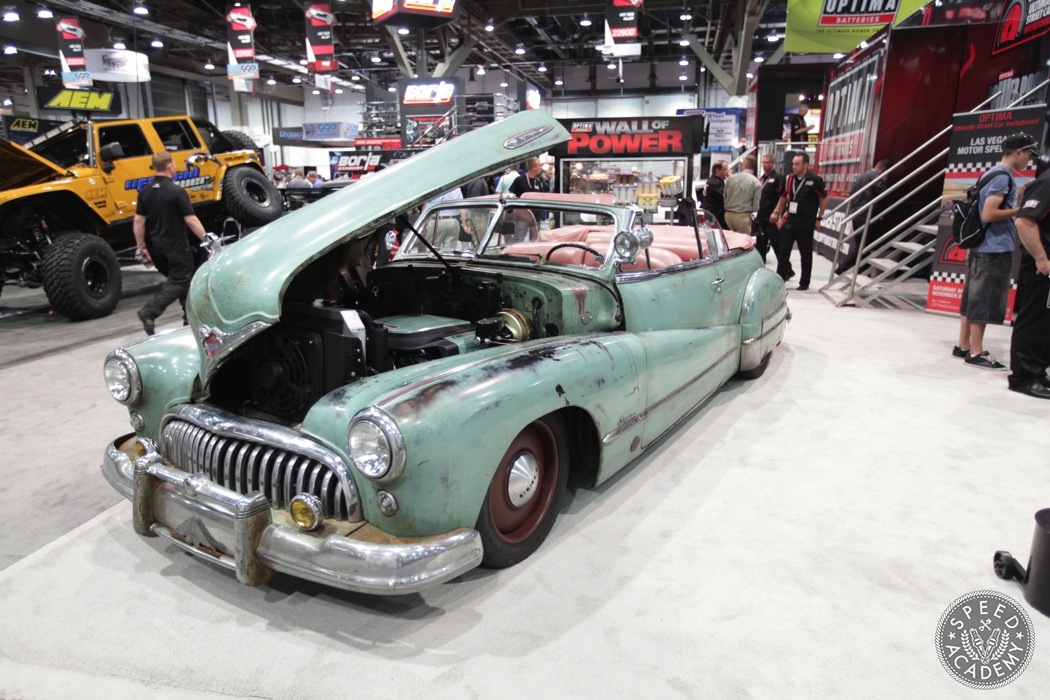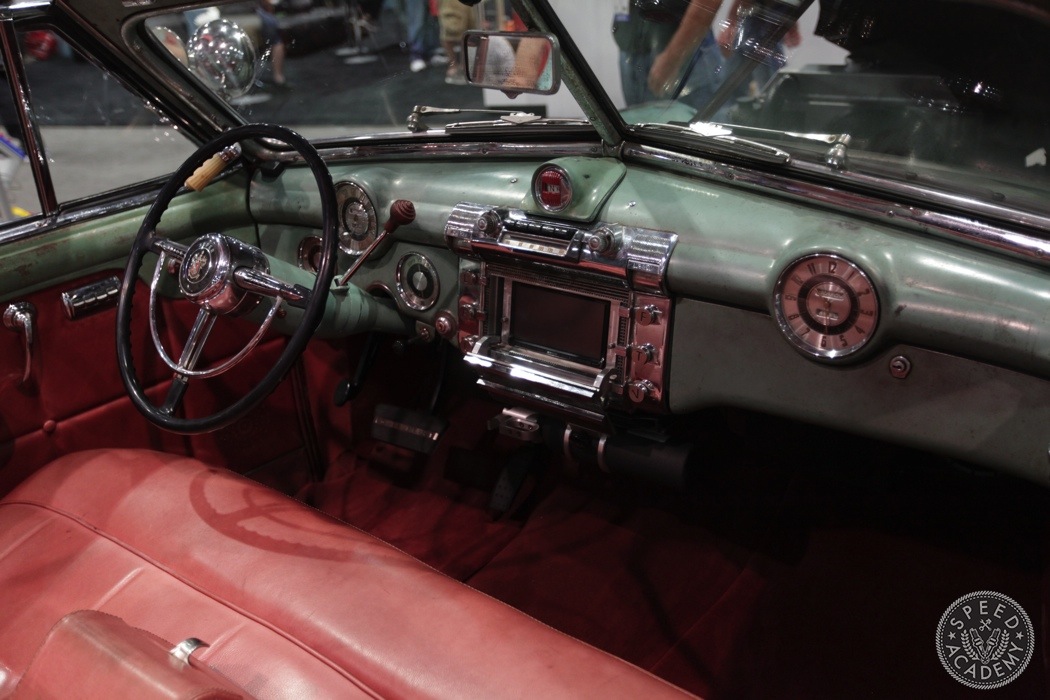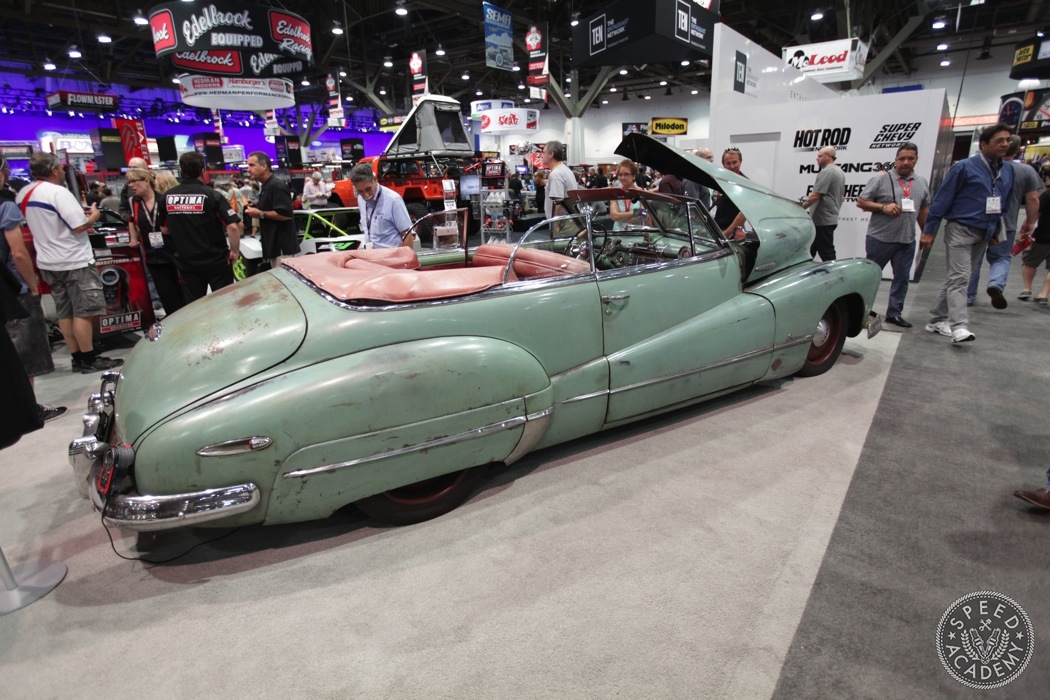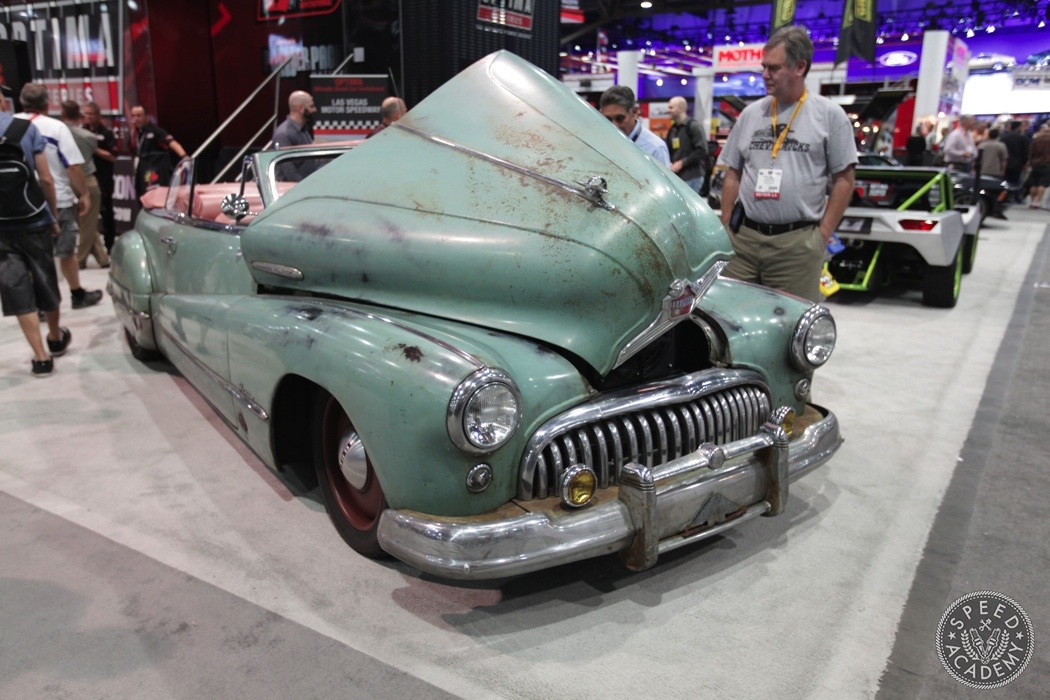 So much patina, so much character, and underneath it all is a modern LS drivetrain. So much want!
8. Willys Jeep Truck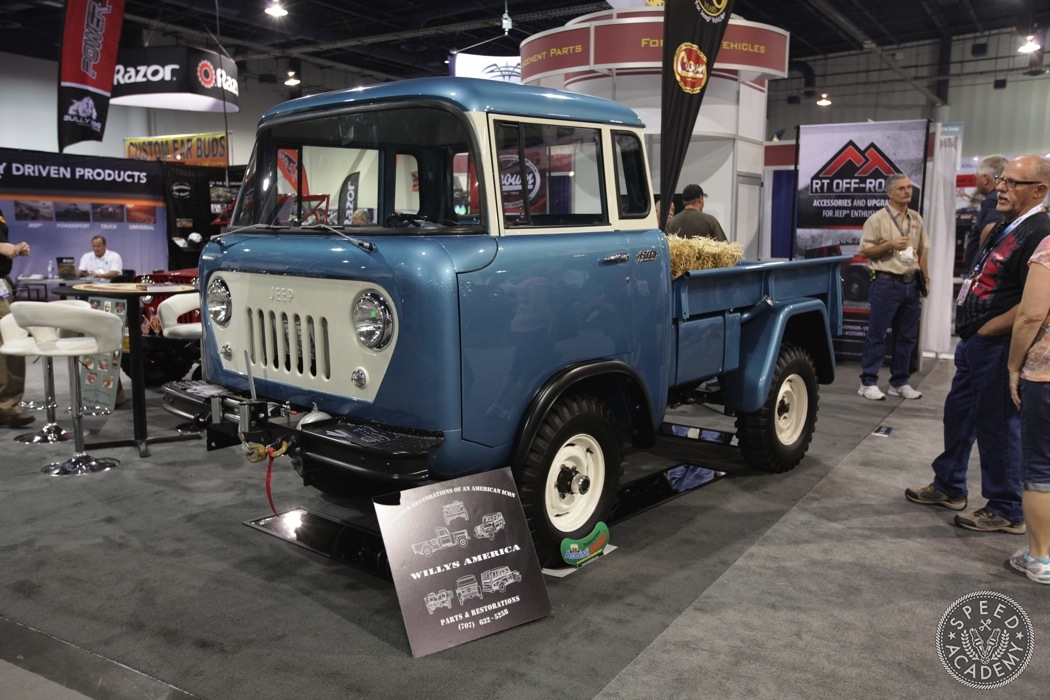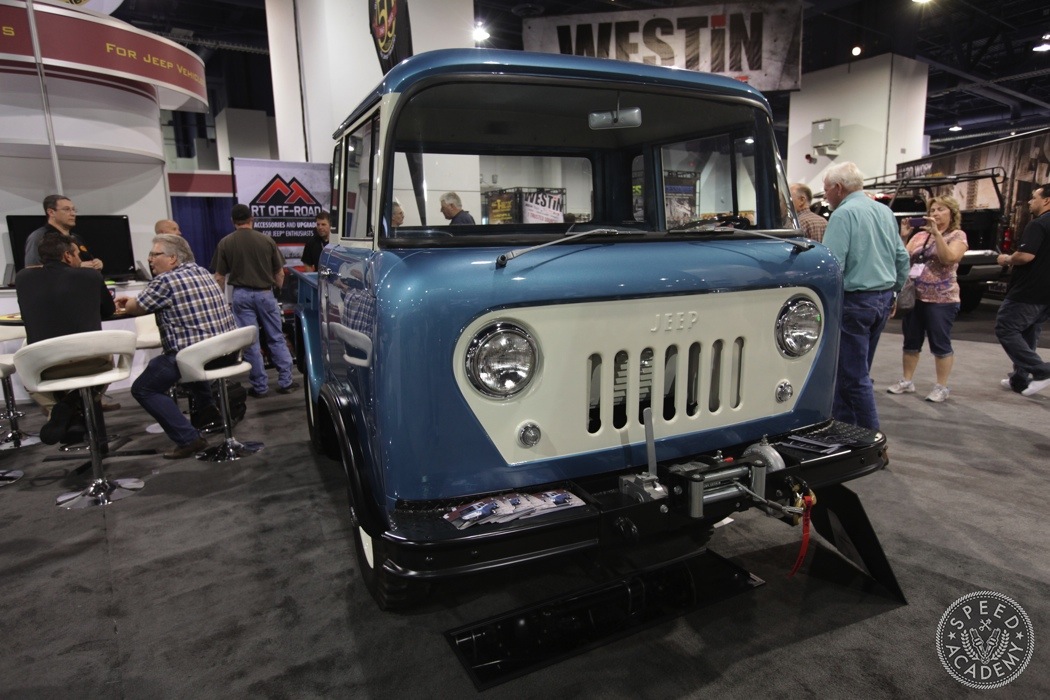 I've never seen a Willys Jeep truck like this before buy holy damn was it cool!
7. Fox Toyota 4Runner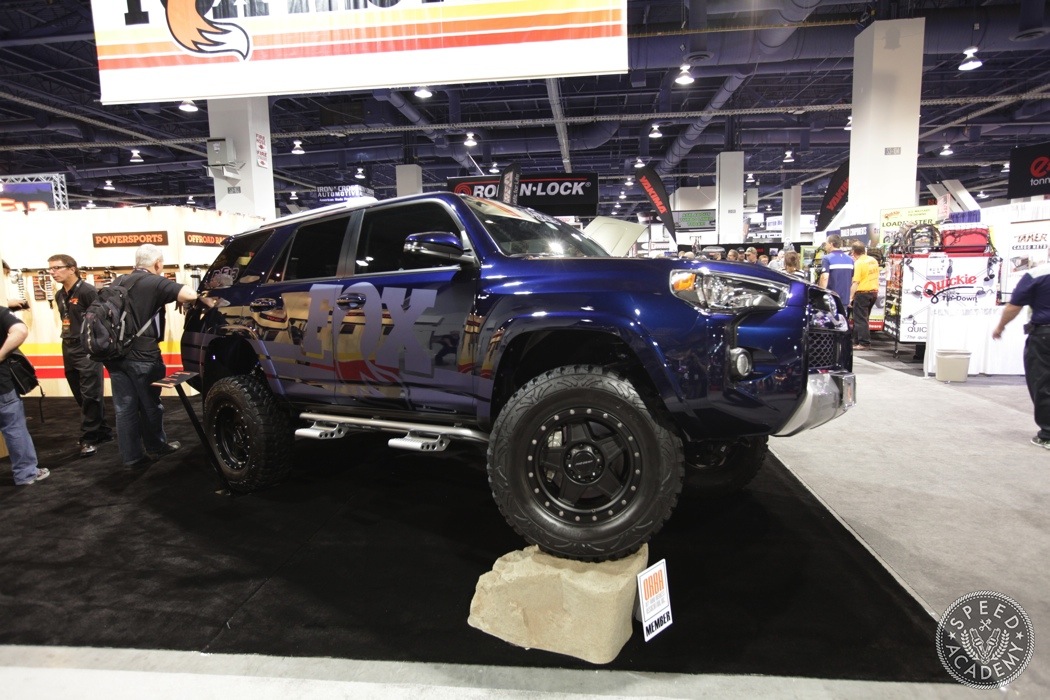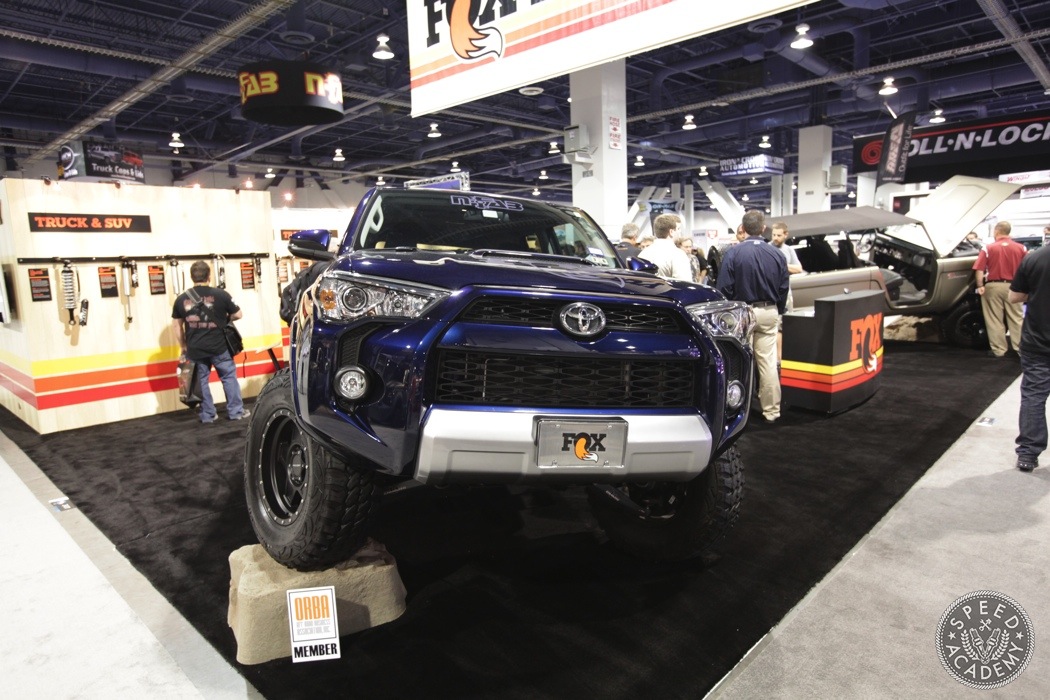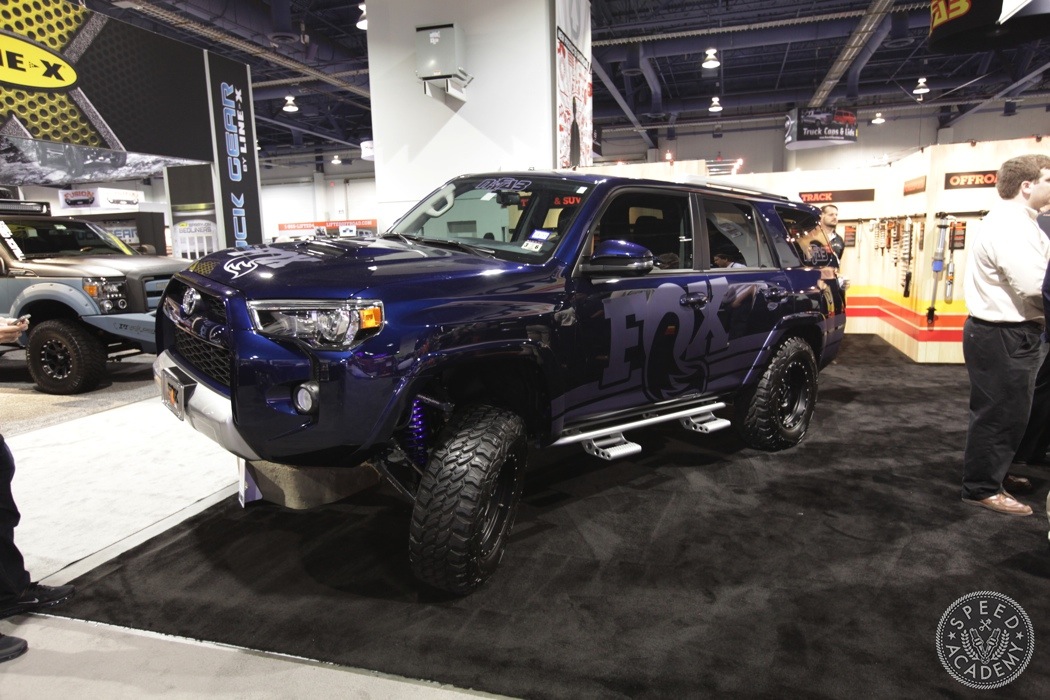 I wandered through the truck hall and saw a few really clean trucks, this one being one of them. If I had to own an SUV the new 4Runner would be at the top of my list and I'd mod it to mimic this one.
6. Fizz Autosport 2JZ Lexus IS300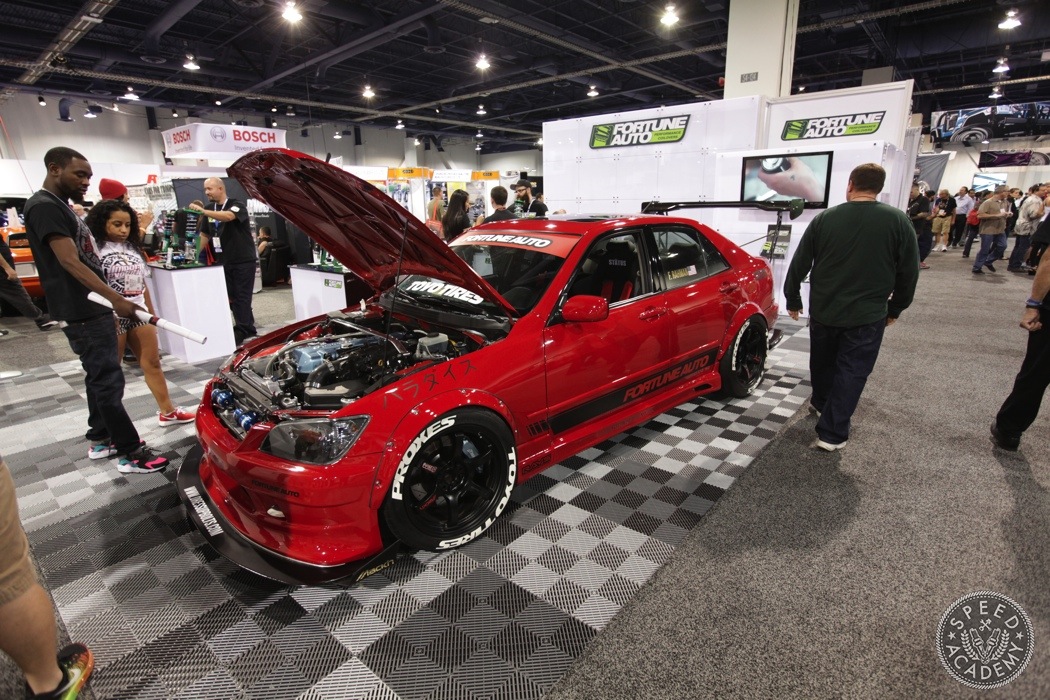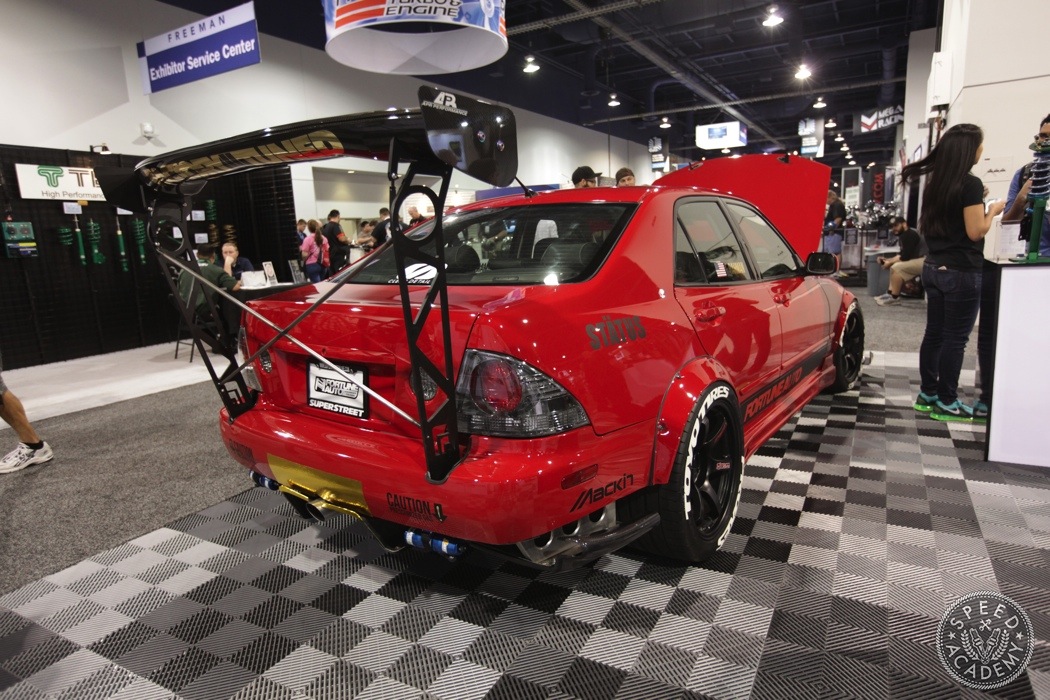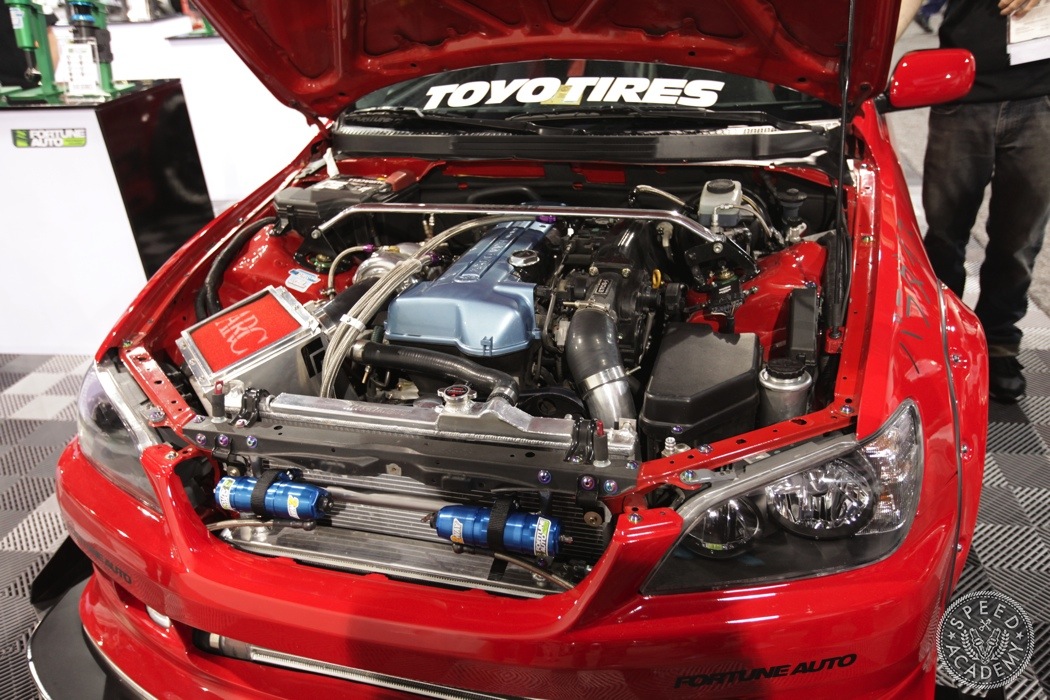 One of my favorite Lexus IS builds in a very long time. Everything is spot on minus the massive white TOYO lettering on the tires but it's SEMA and plugging your sponsors is the name of the game.
5. K-swapped Honda S2000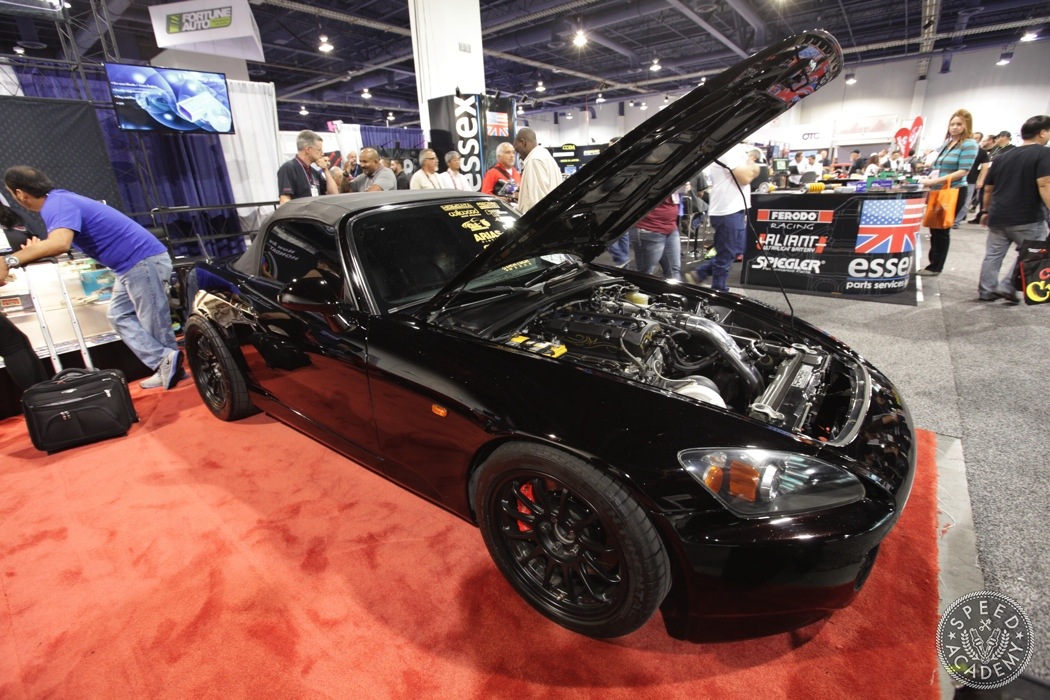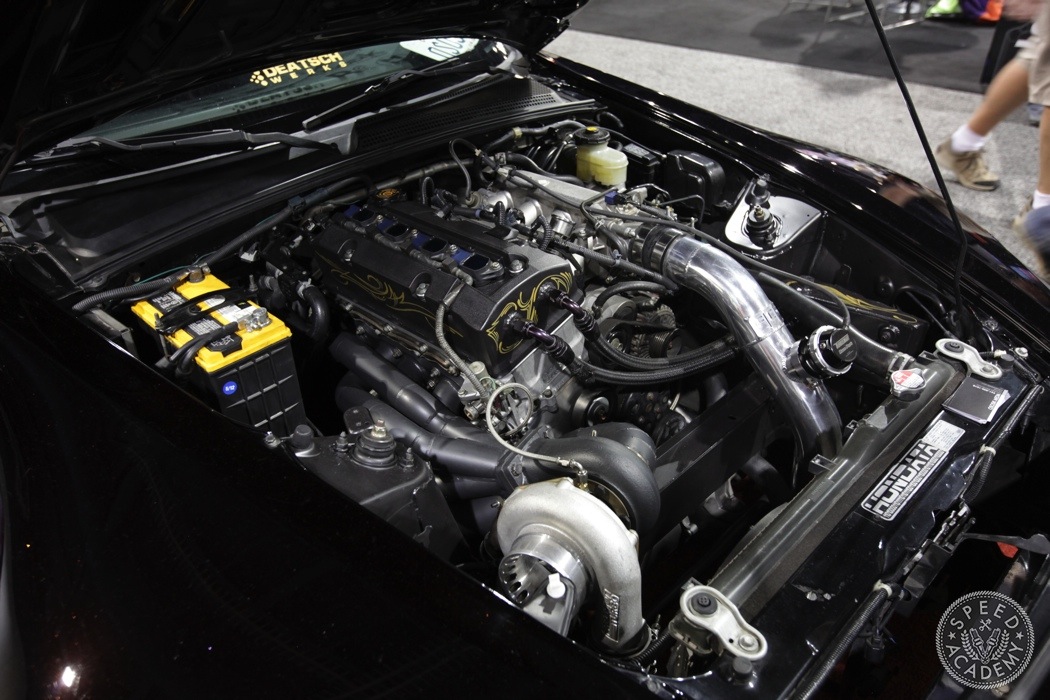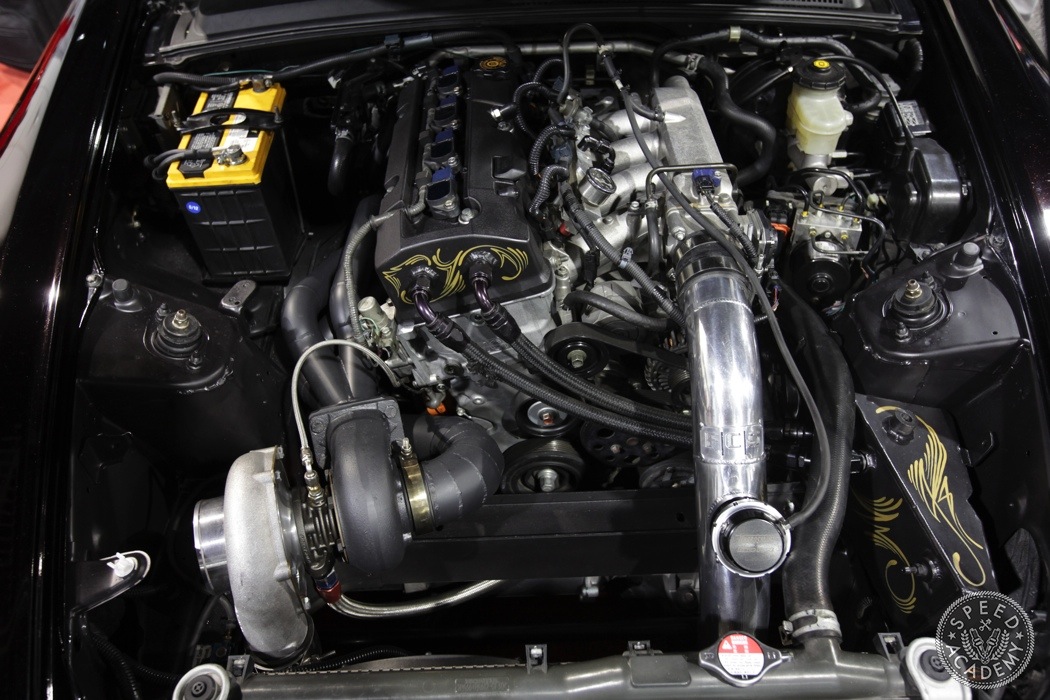 I was pleasantly surprised to see a turbocharged and K-swapped Honda S2000 at the show but by the looks of it Hondata has been working on this one so expect some new products for this setup from them very soon.
4. Vivid Racing 991 Porsche 911 Turbo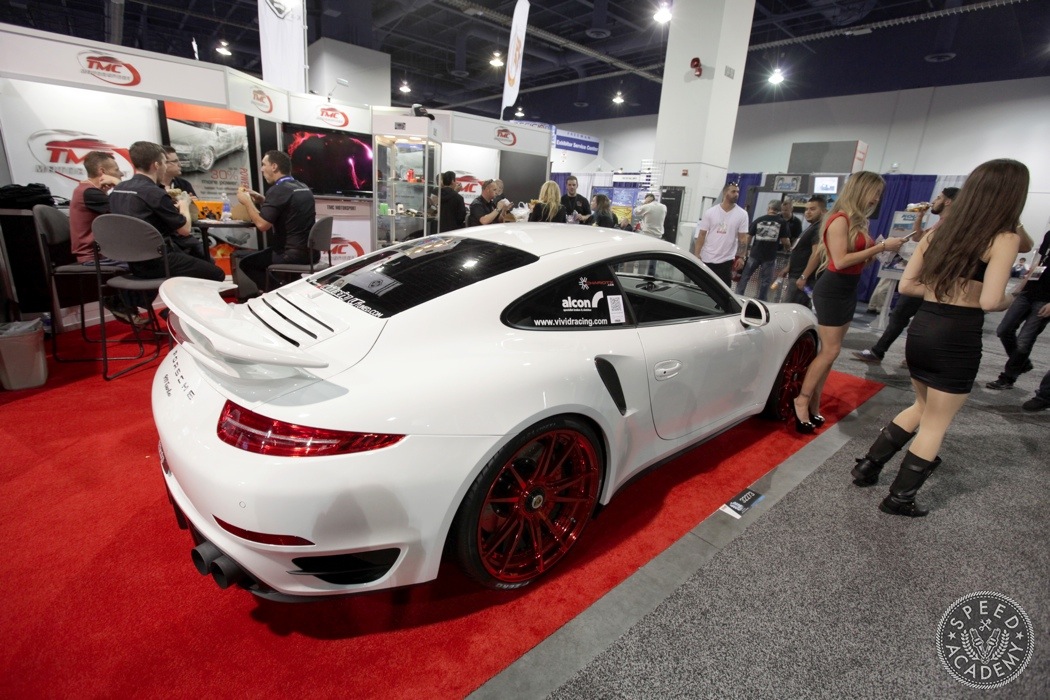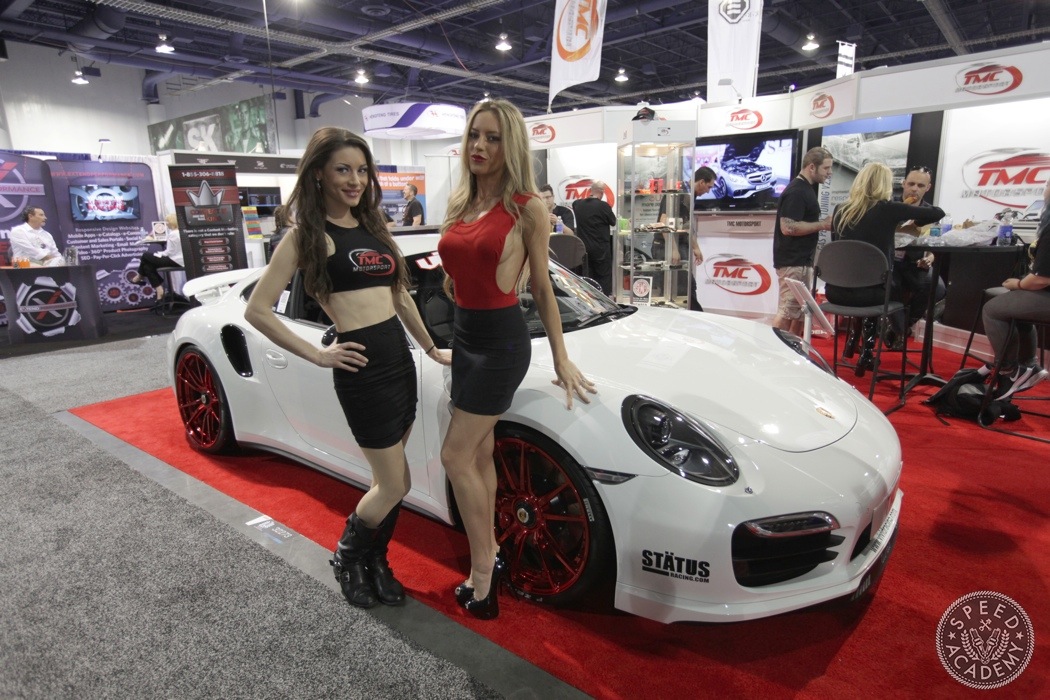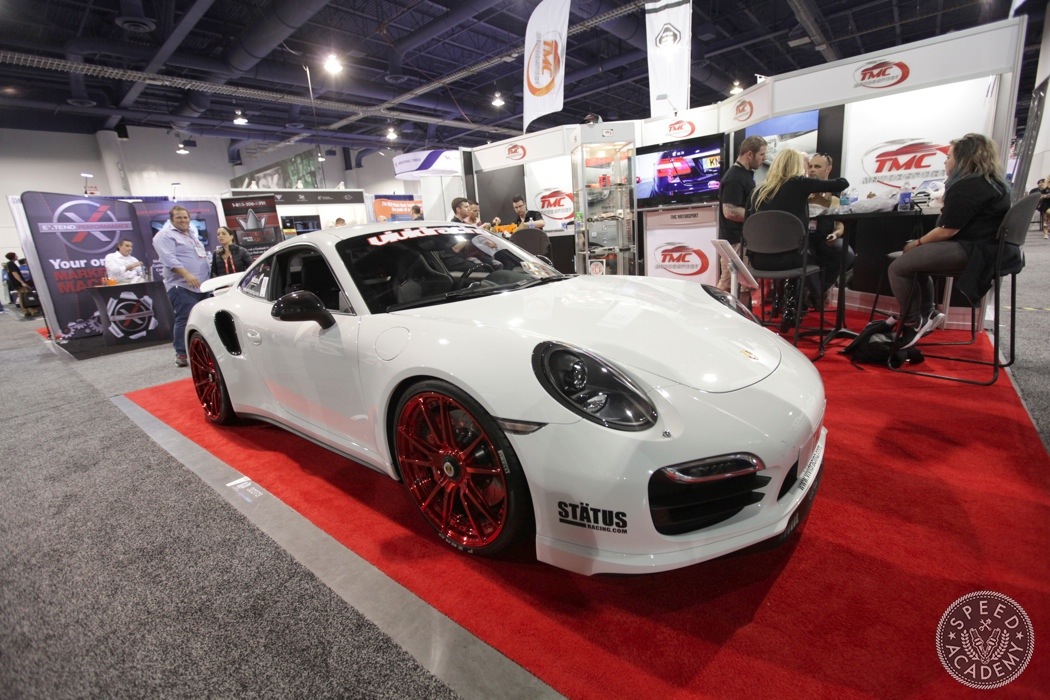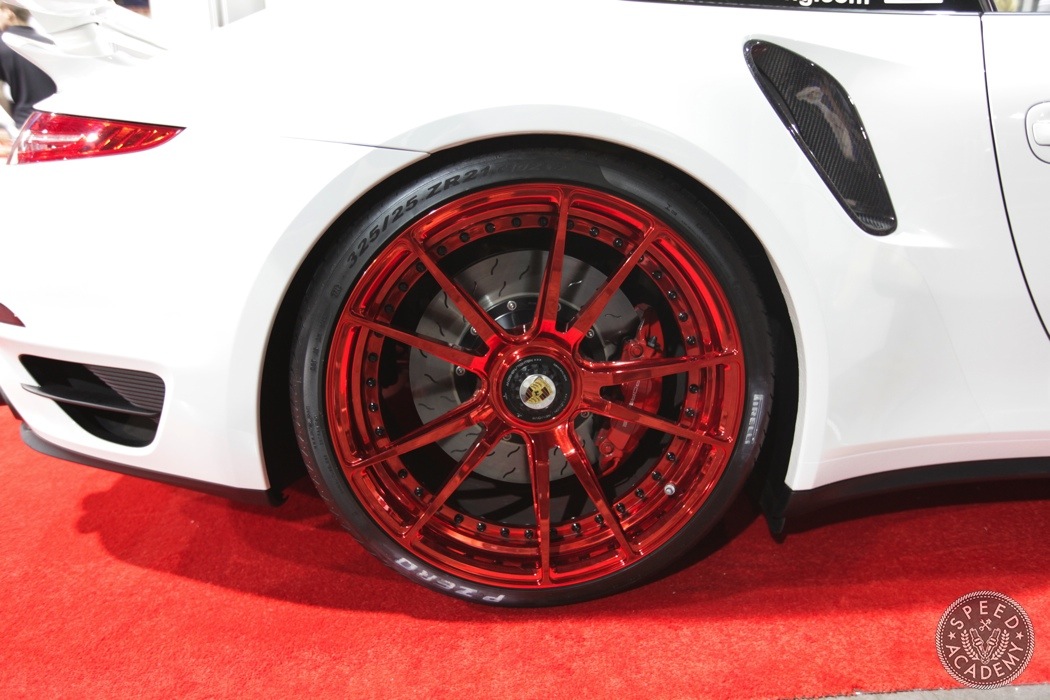 This was the one and only 991 Porsche 911 Turbo that I saw at the show and sometimes simple is best. A set of sick wheels, proper ride height, exhaust and some Status seats had me wanting this car more than ever. I had to take a photo of the ladies posted up in front of the car before I could politely ask them to move so I could actually get a pic of it so enjoy because this may be the one and only time you see models on this site.
3. Holden / Chevy Ute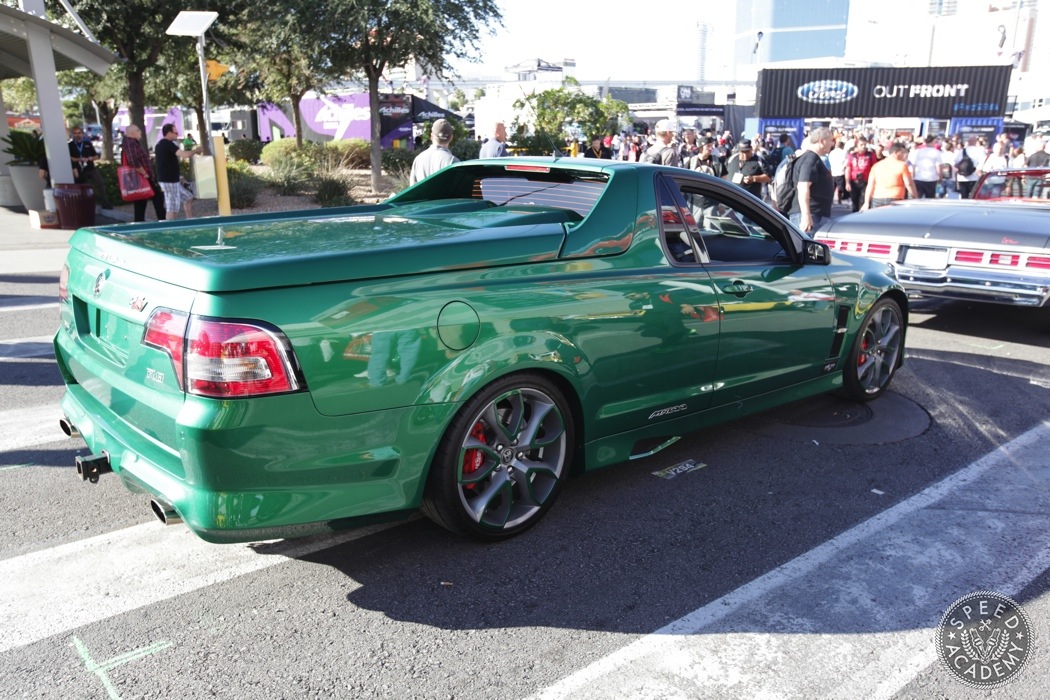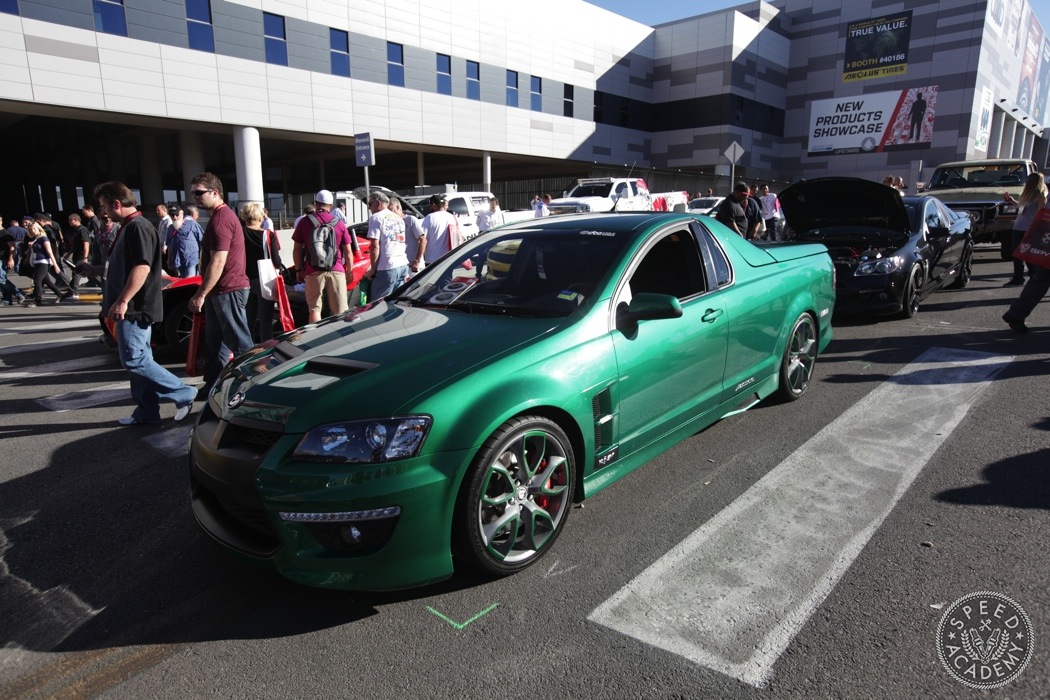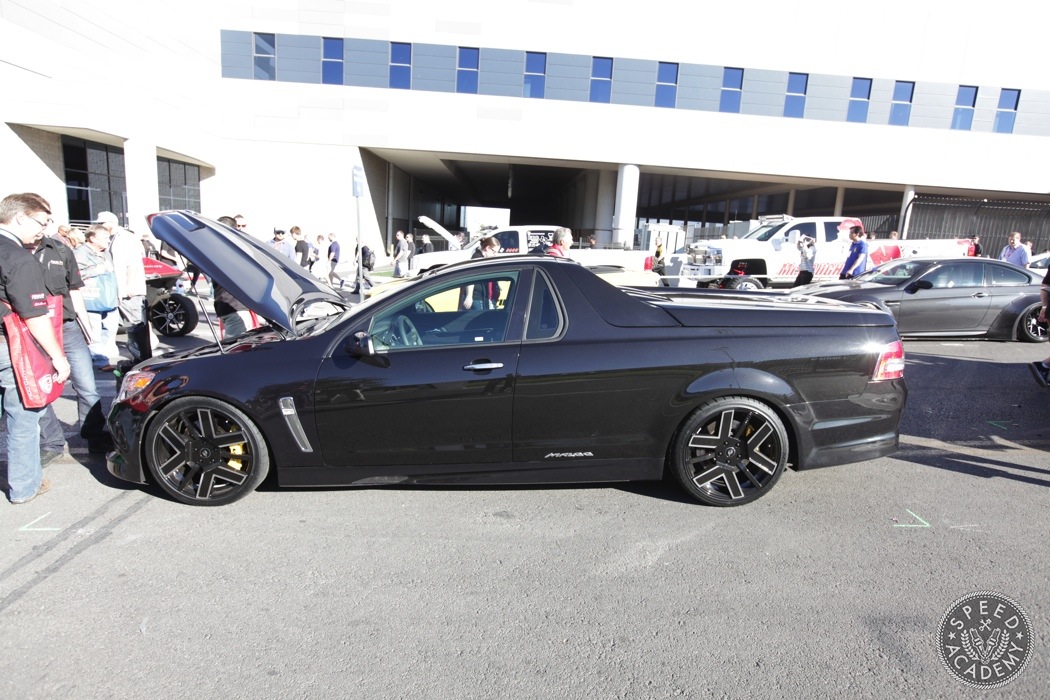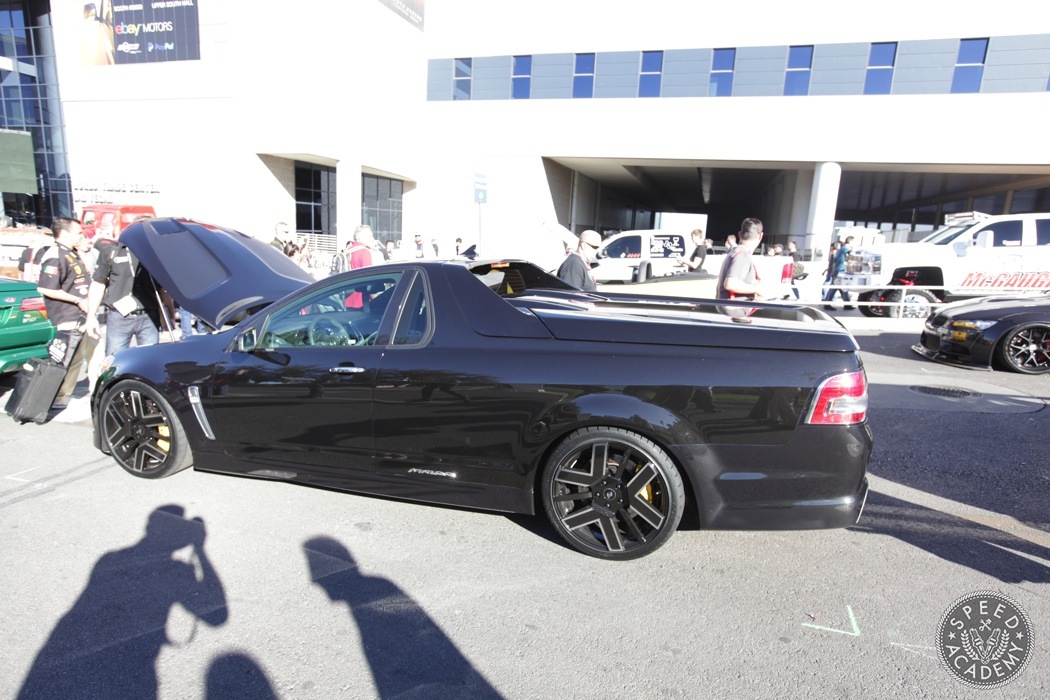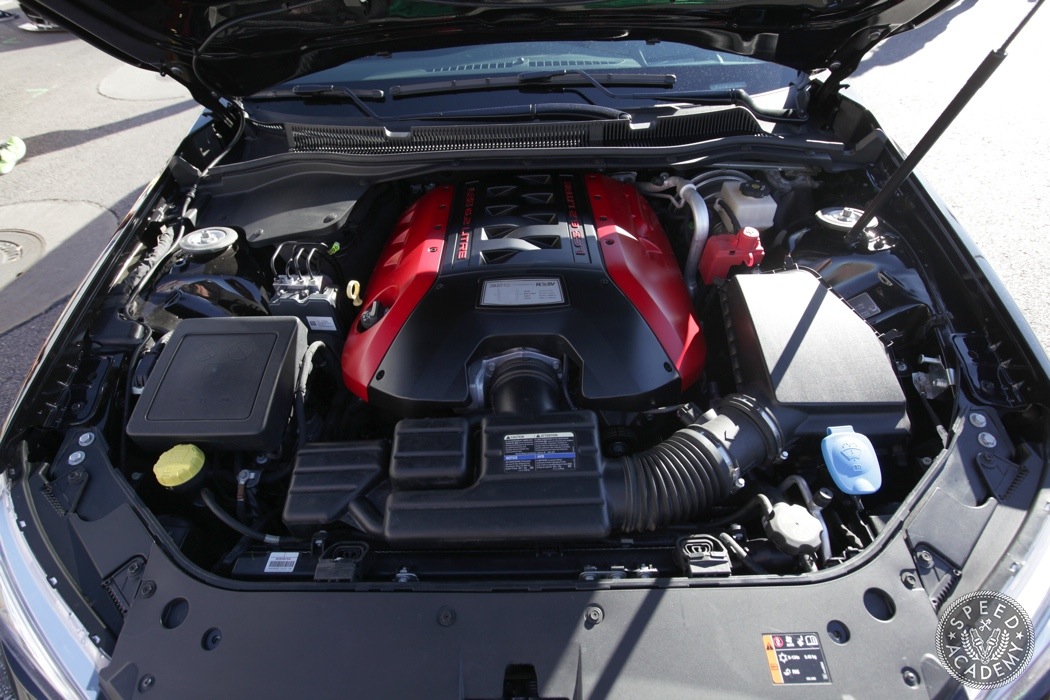 These are authentic Utes from Australia that have been imported and converted over to left hand drive. I think I overheard the builder say he's selling them for around 100K. Crack pipe or good deal, you be the judge.
2. Chevy Nova SS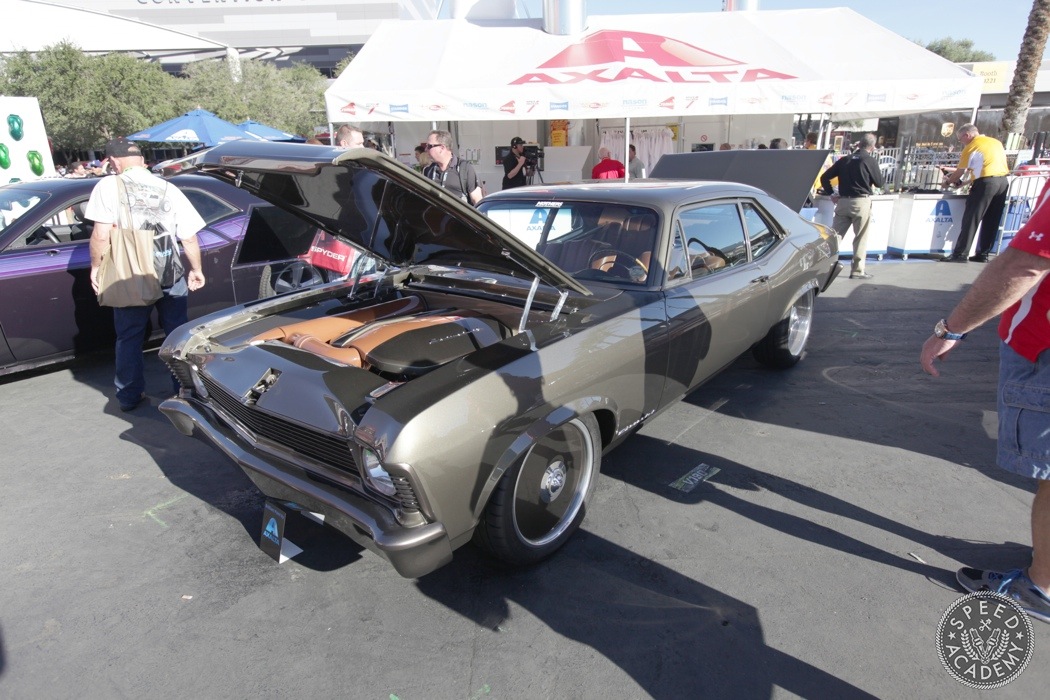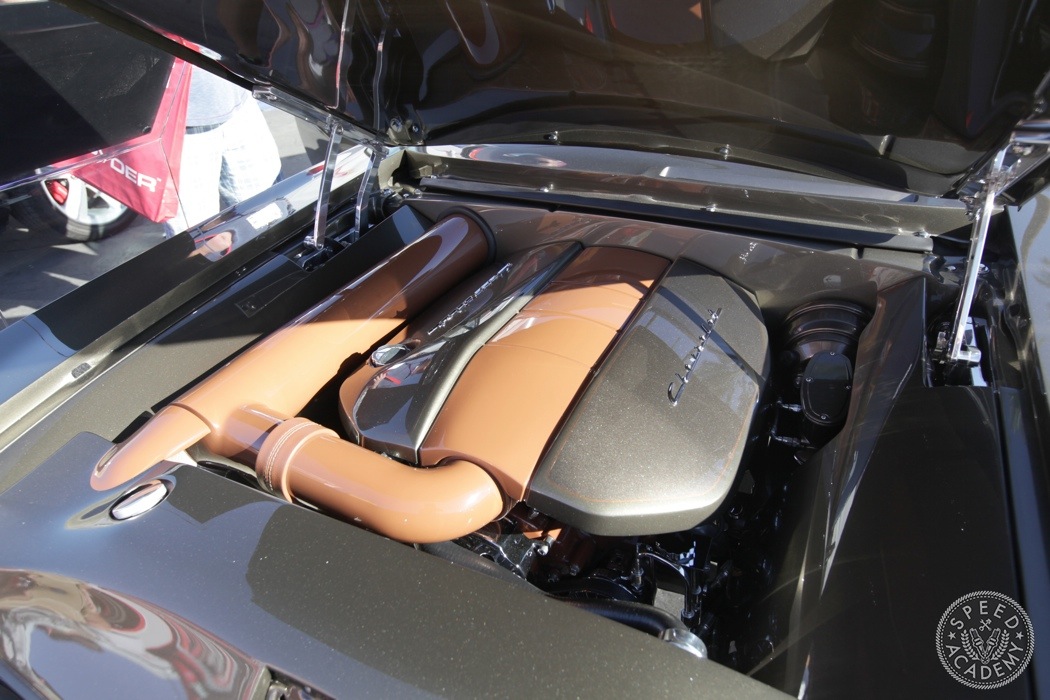 I waited and waited for a chance to get a photo without the shadows of people on this simply jaw dropping Chevy Nova SS but it didn't happen so excuse the poor photo but revel in the engine bay. Those are leather stitched couplers on that intake manifold!
1. Classic Ford Coupe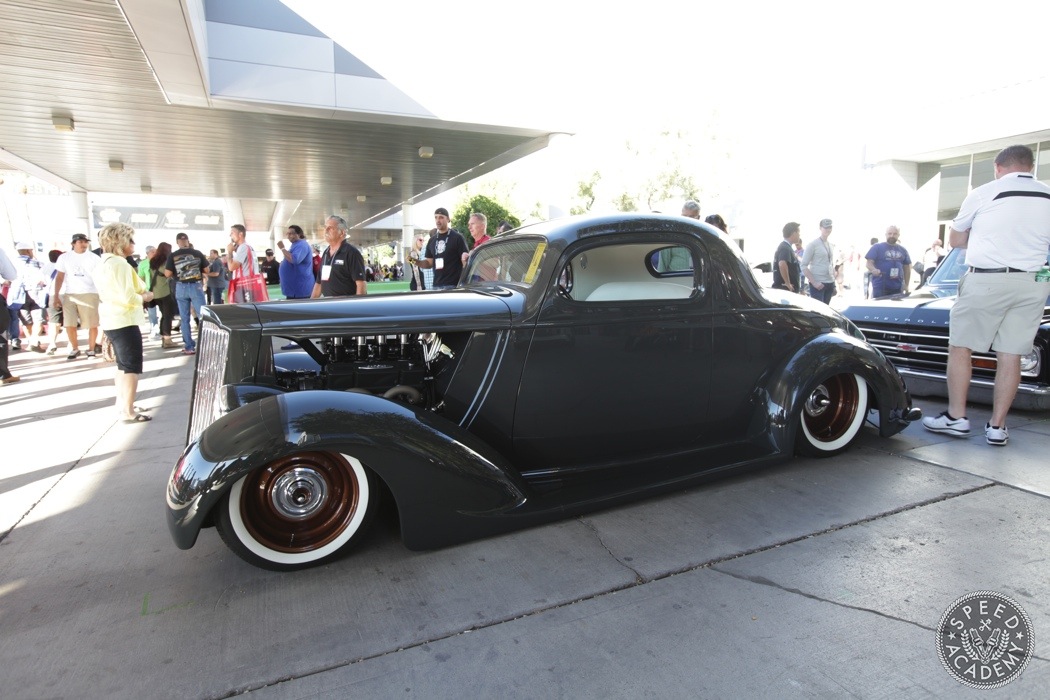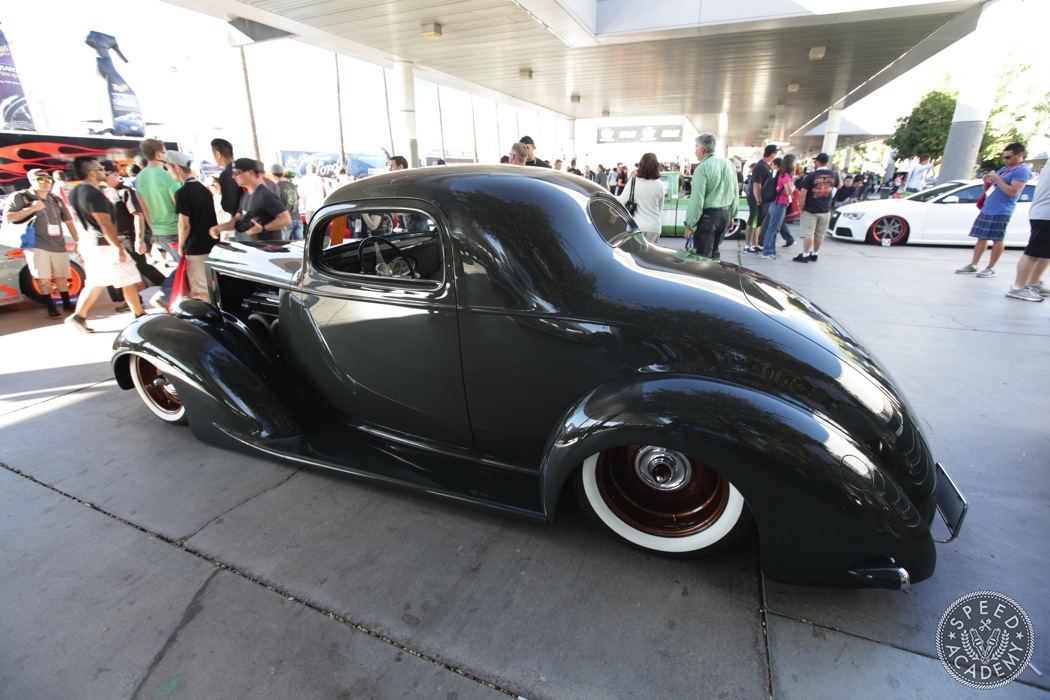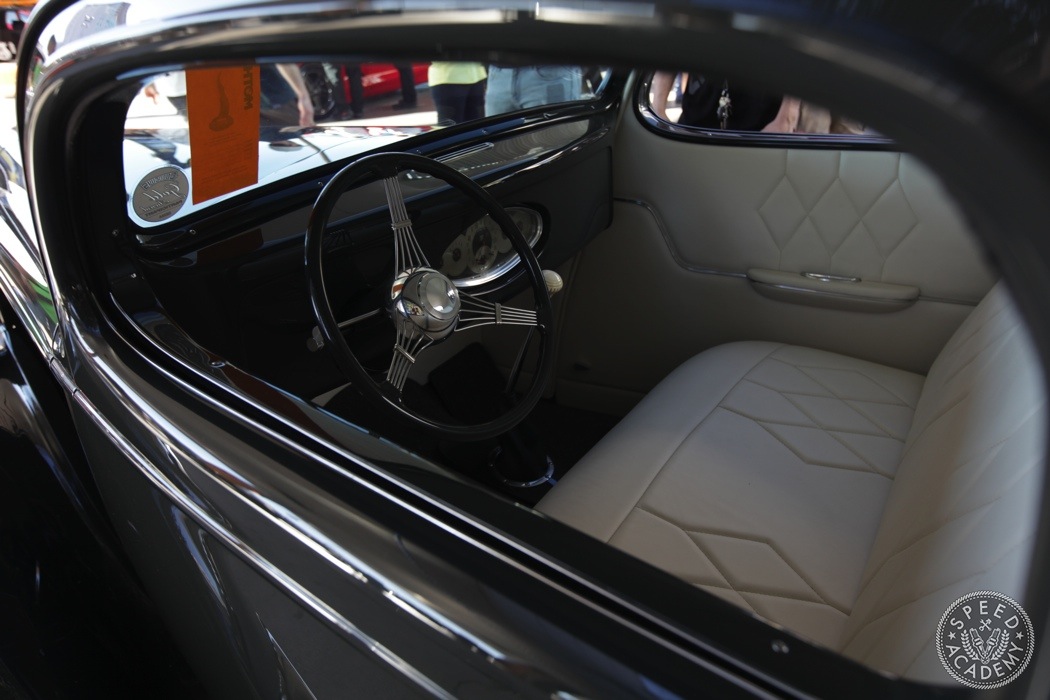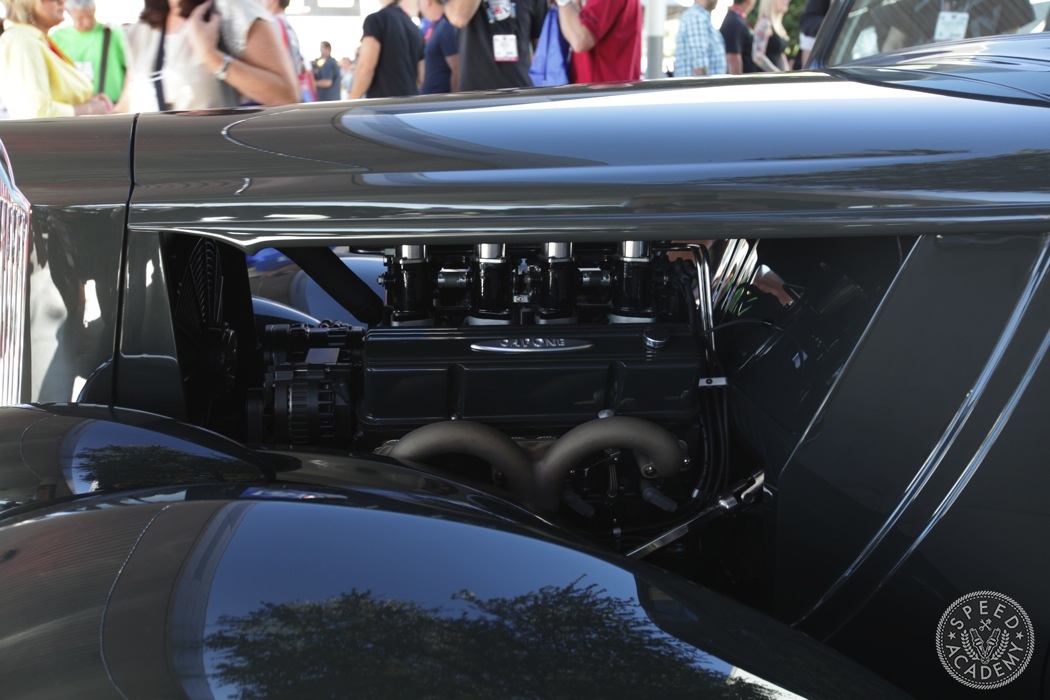 I don't know my early Ford model years but I'm assuming this is a 30s or 40s Coupe that has been resto-modded to perfection. I love that it's slammed to the ground but doesn't give the perception of being stupid low. Add the amazing work on the engine, exterior and interior plus how well it all ties in together and this was a car I was mesmerized by.
BONUS. 2 Wheel Wonder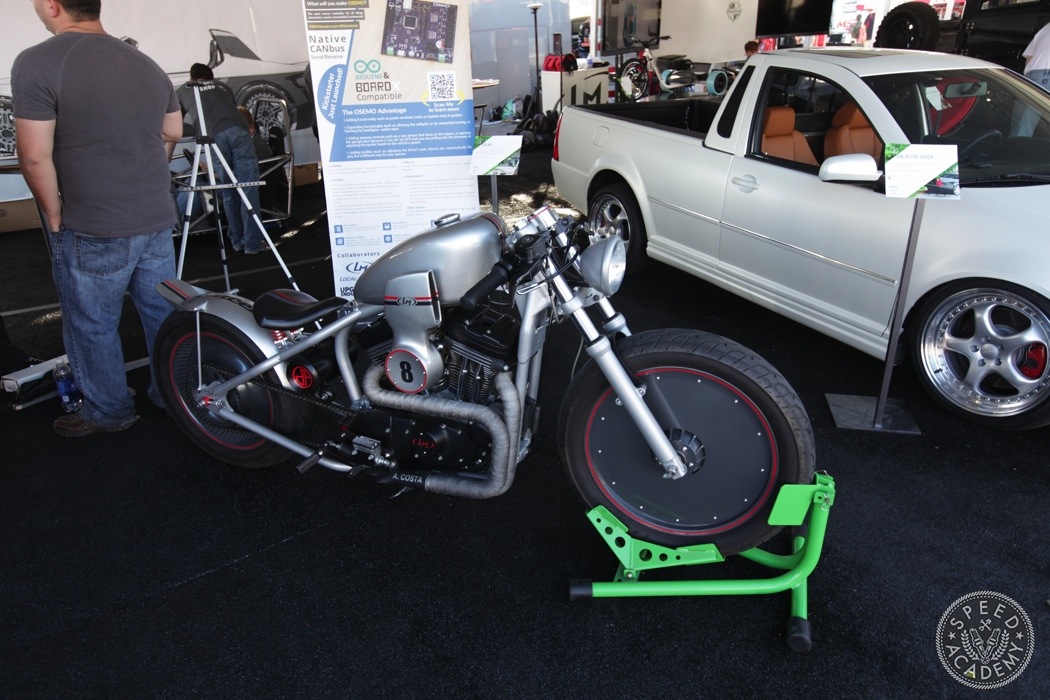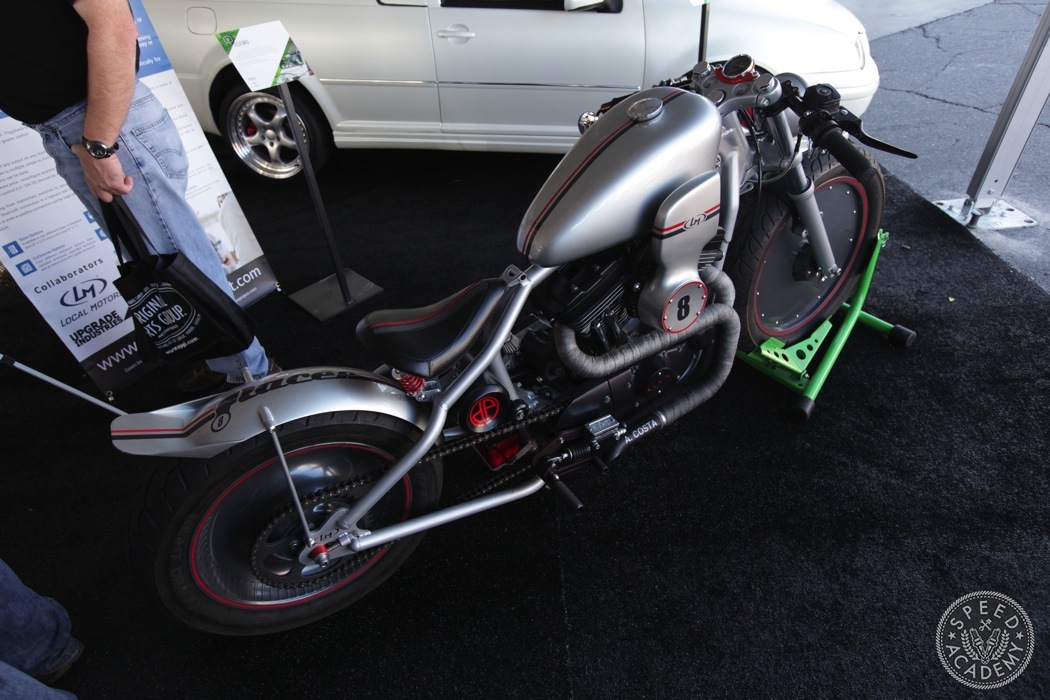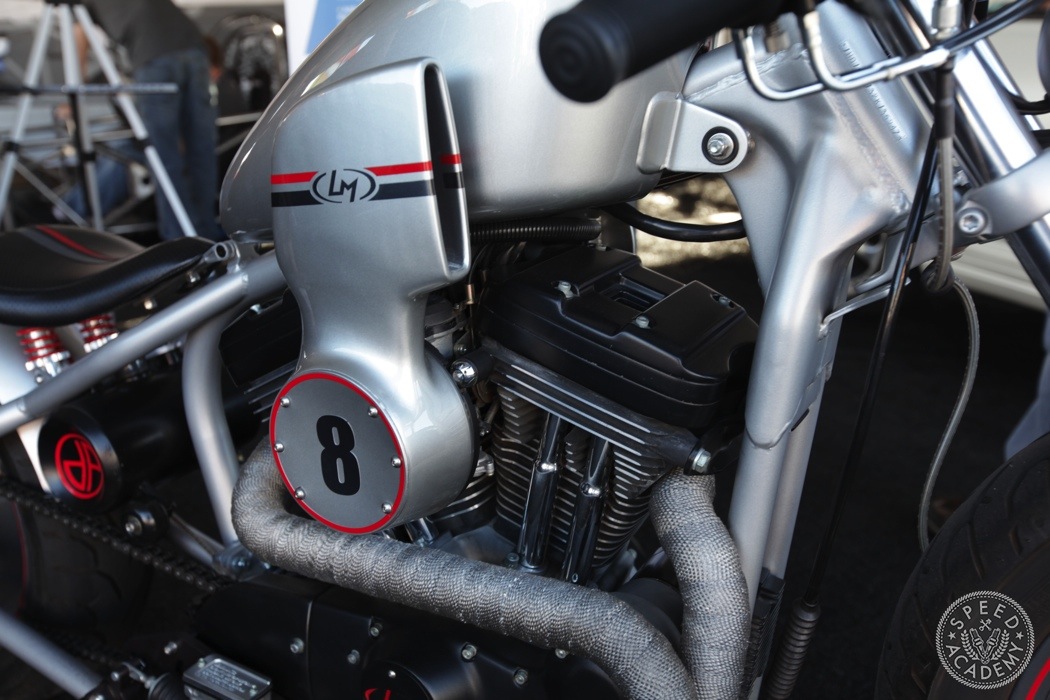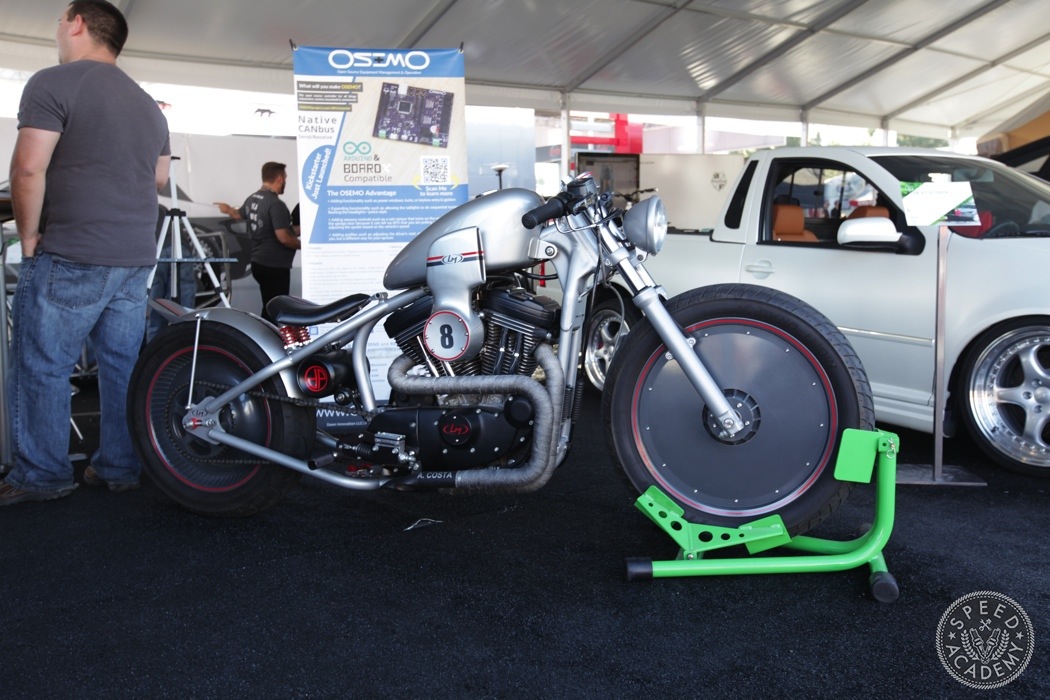 I had to throw this masterpiece on two wheels in here because not everything at SEMA is a car or truck. This bike makes me want to buy one and build it in a similar fashion but I keep telling myself to stay away from two wheels because that'll leave even less time to play with my four wheeled projects.