There are so many simply brilliant cars at this years  SEMA show and I thought about posting each and every one of them  but that would have lead to me being up all night. So instead, In no particular order here are my favorite cars that I saw at the SEMA show today.
10. Vegas Rat Rods Diesel Powered Creation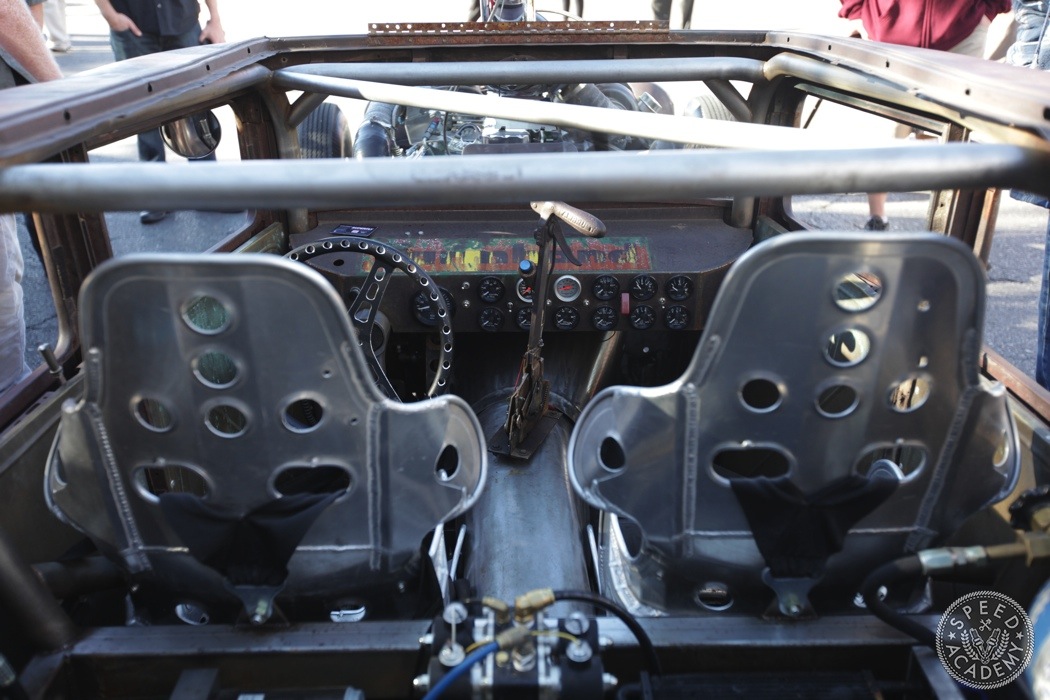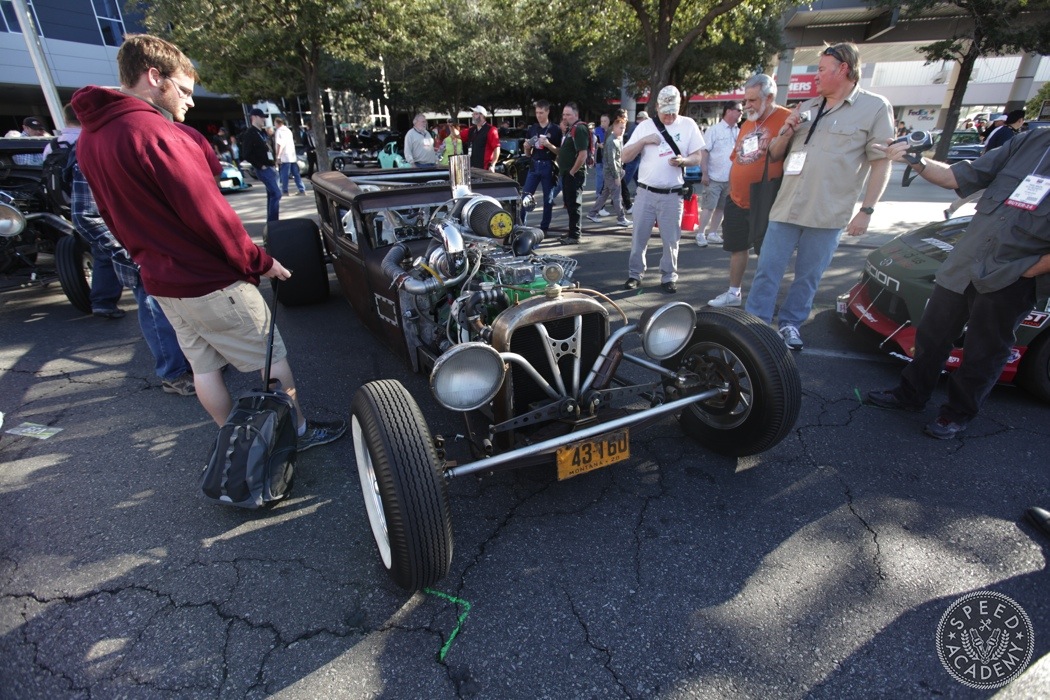 This thing had so many clever and unique parts and fabrication done to it that it instantly caught my eye. The diesel engine swap is the icing on the cake.
9. BMW 328i Wagon with Vintage BMW Motorcycle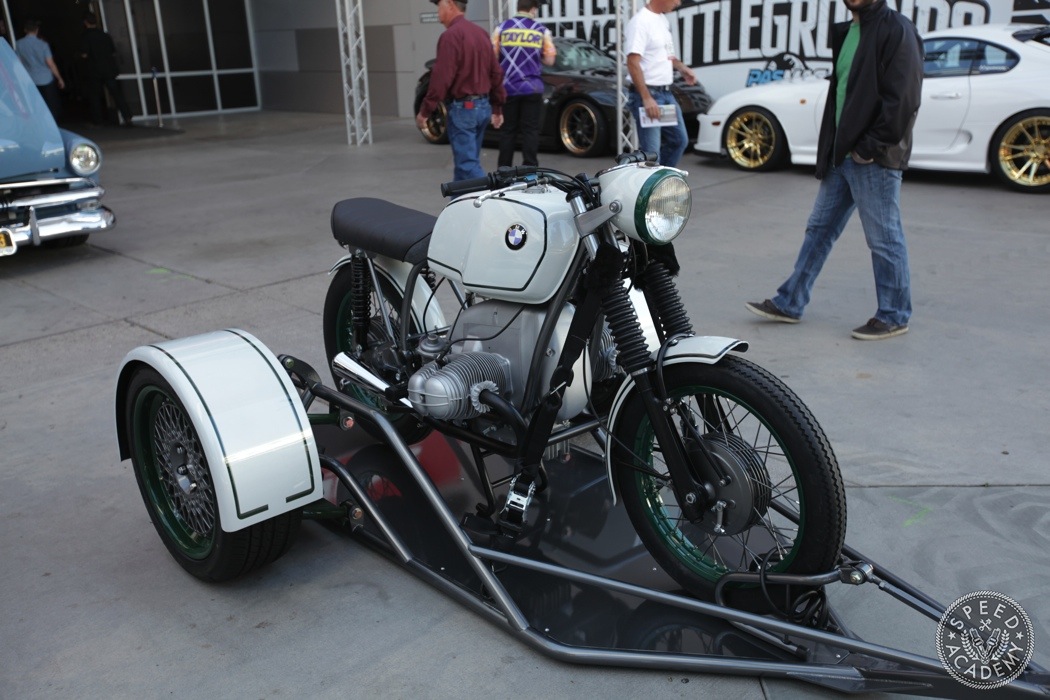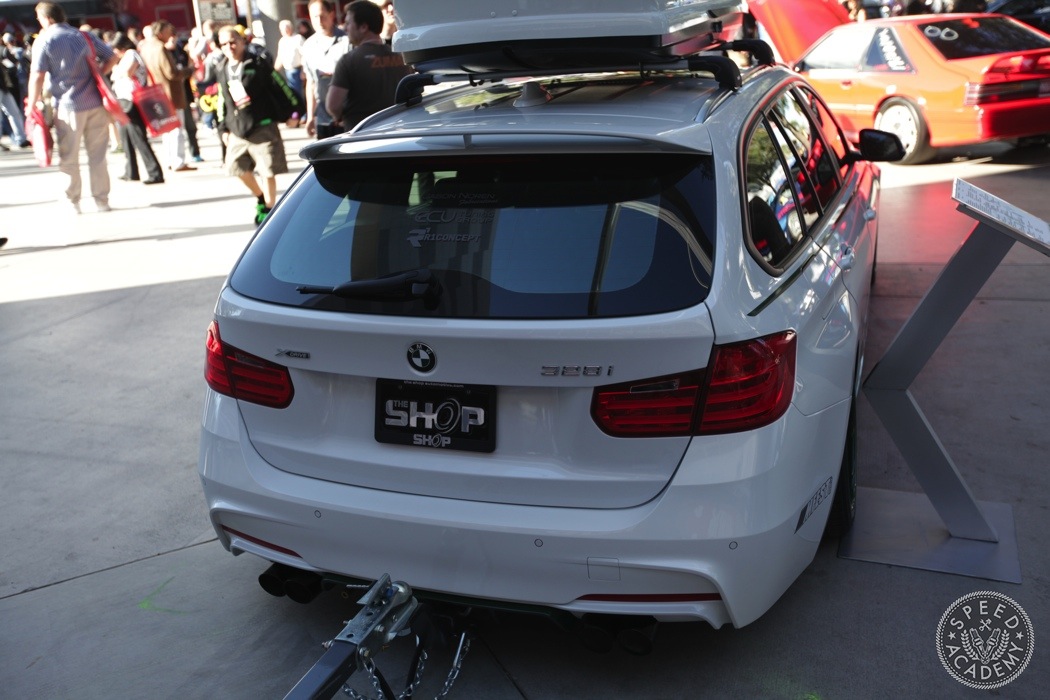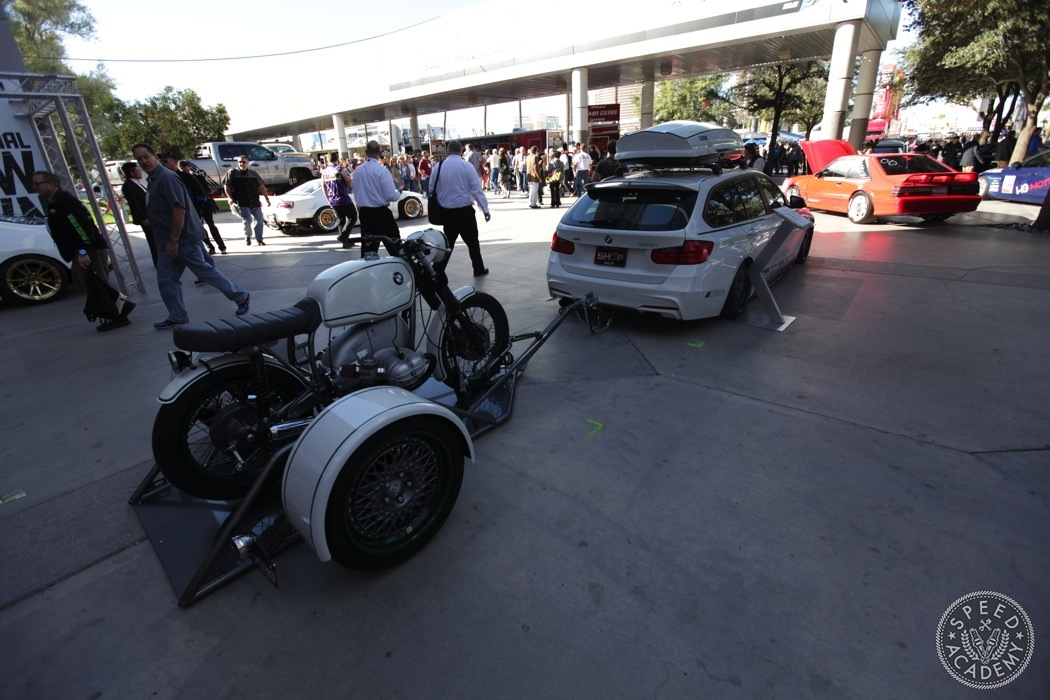 Execution on this build is flawless and it's a wagon, which I love. Then add a vintage bike on a slammed custom trailer and it's a stand out for me.
8. 196X Chevy Nova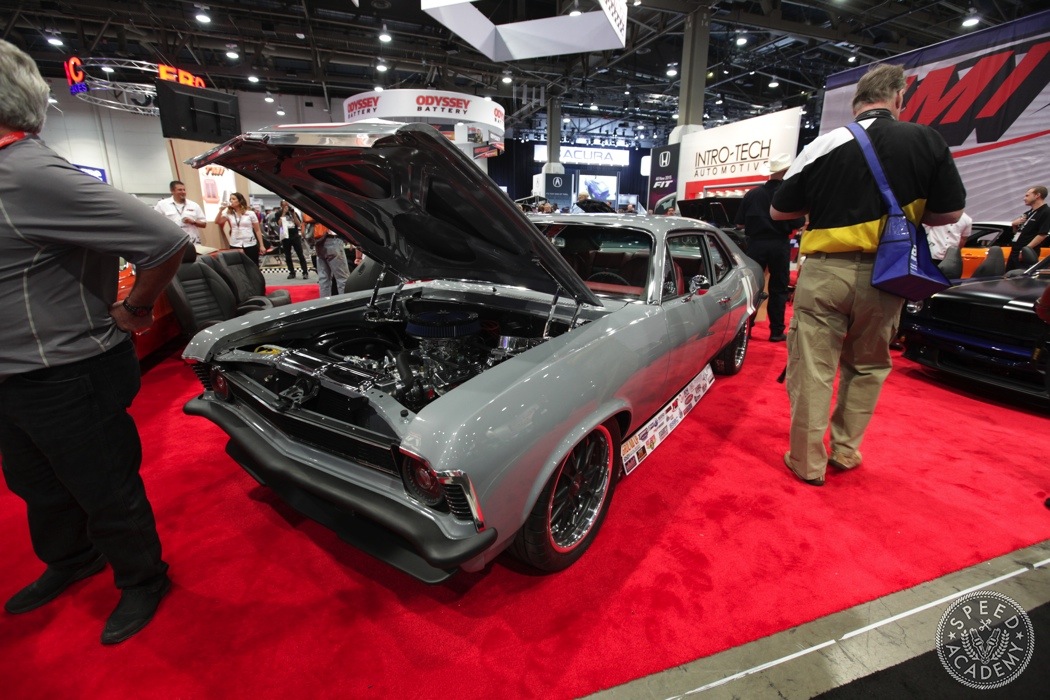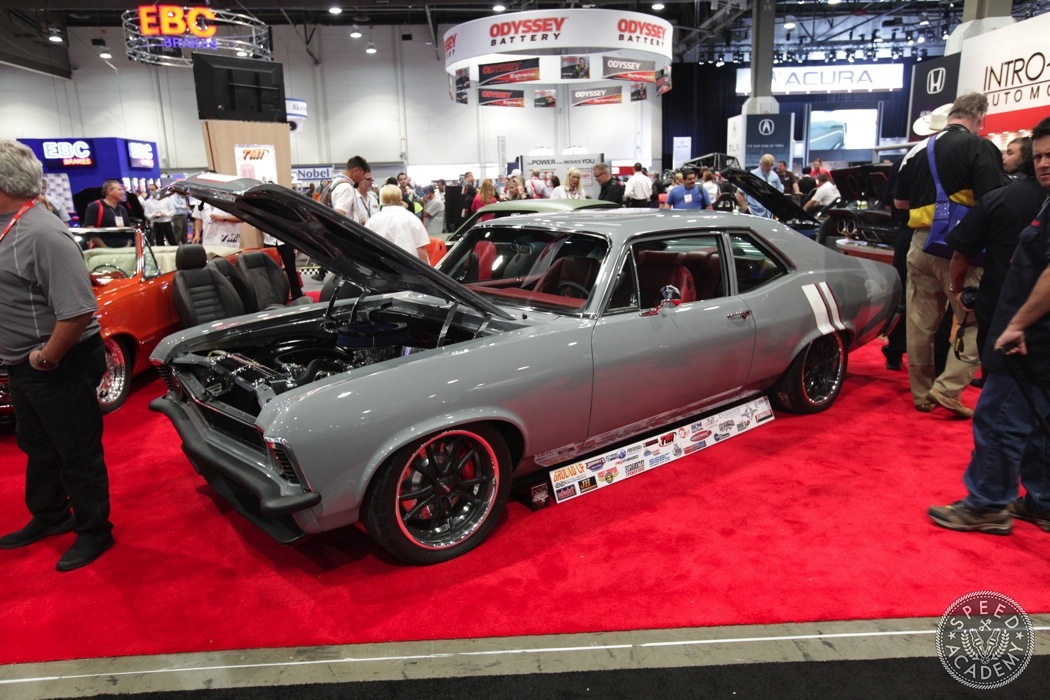 I don't know muscle cars well but this one I'd park in my garage in a heartbeat!
7. Nick Fousekis' 996 V8 Powered GT3-inspired widebody Porsche.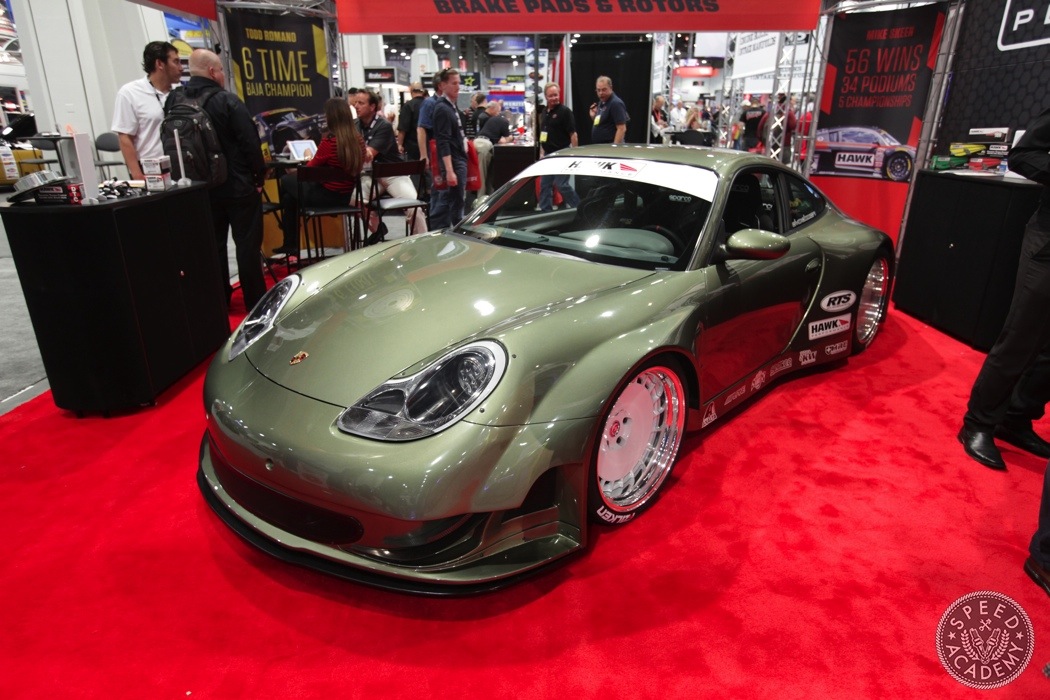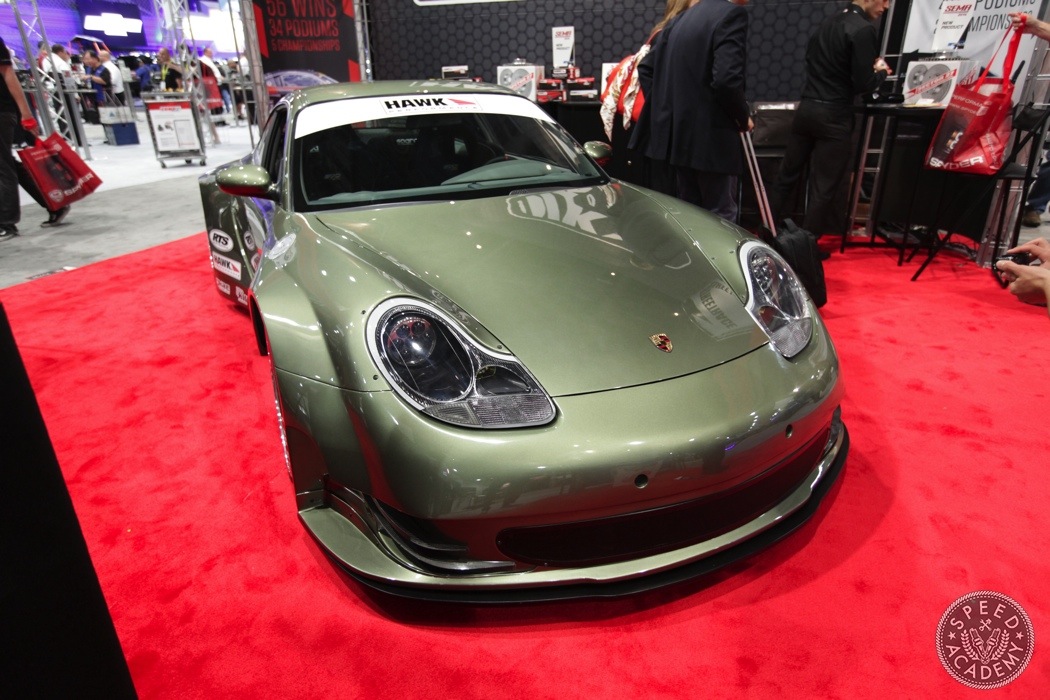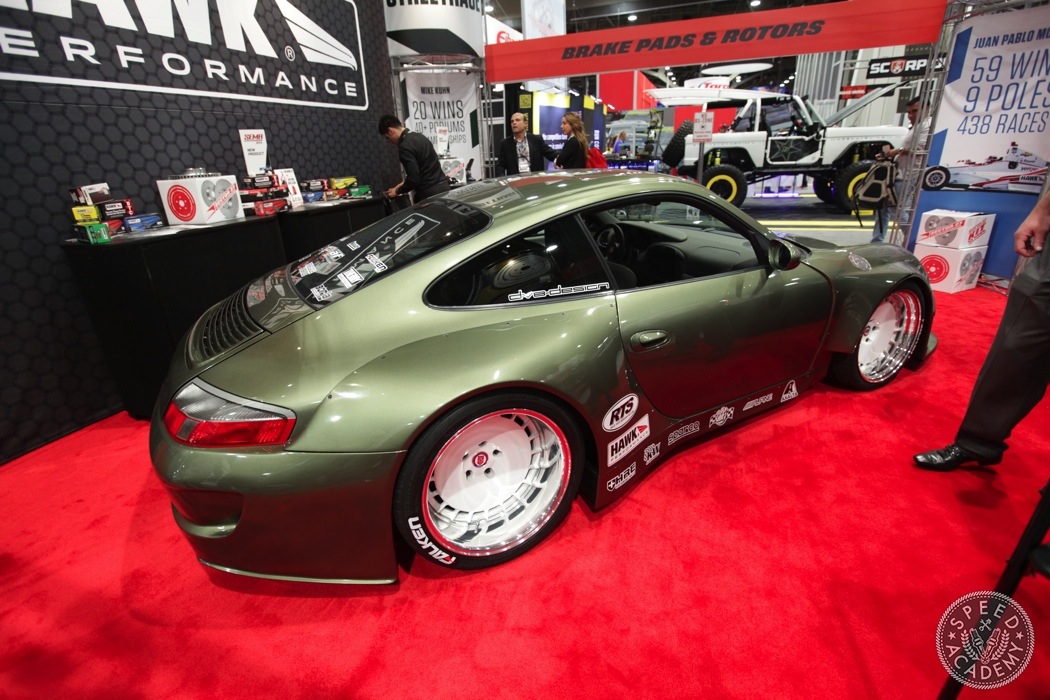 I've been watching this build on instagram and the finished product is nothing short of awe inspiring. Nick used real GT3 body parts for this build and to piss off the Porsche purists swapped an LS3 V8 into it. YES and YES!
6. Evasive Motorsports Ben Sopra R35 GTR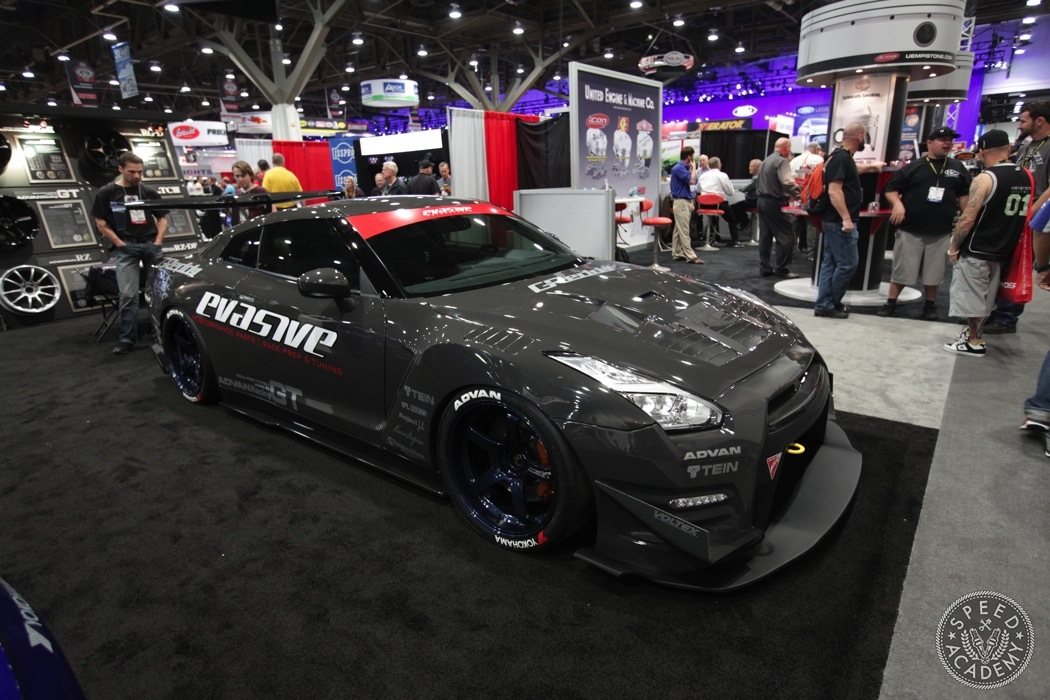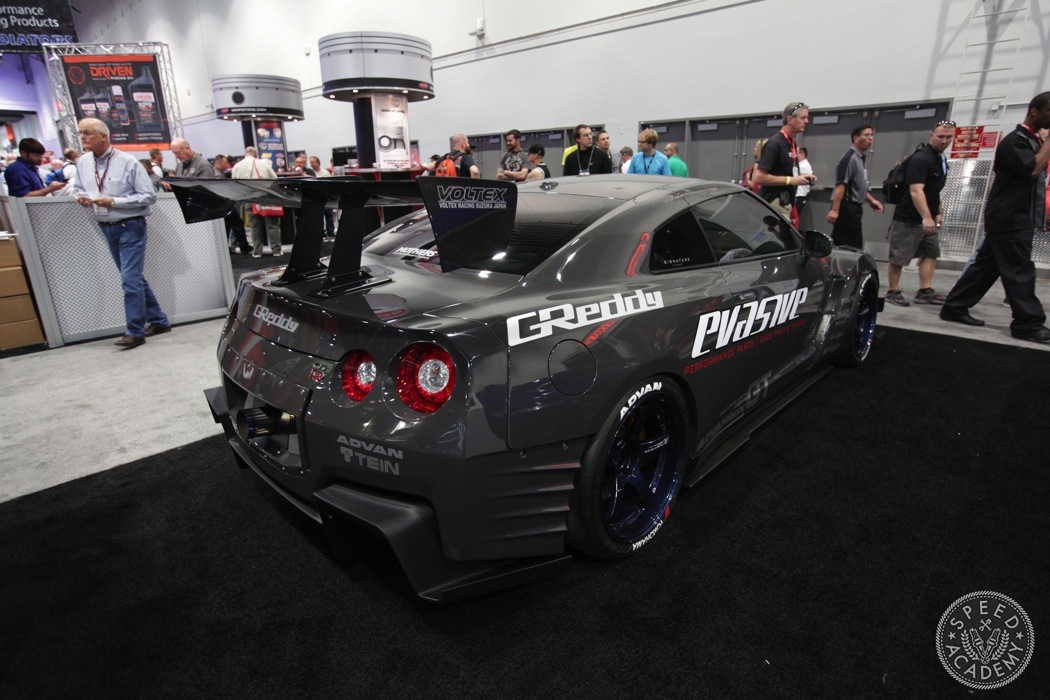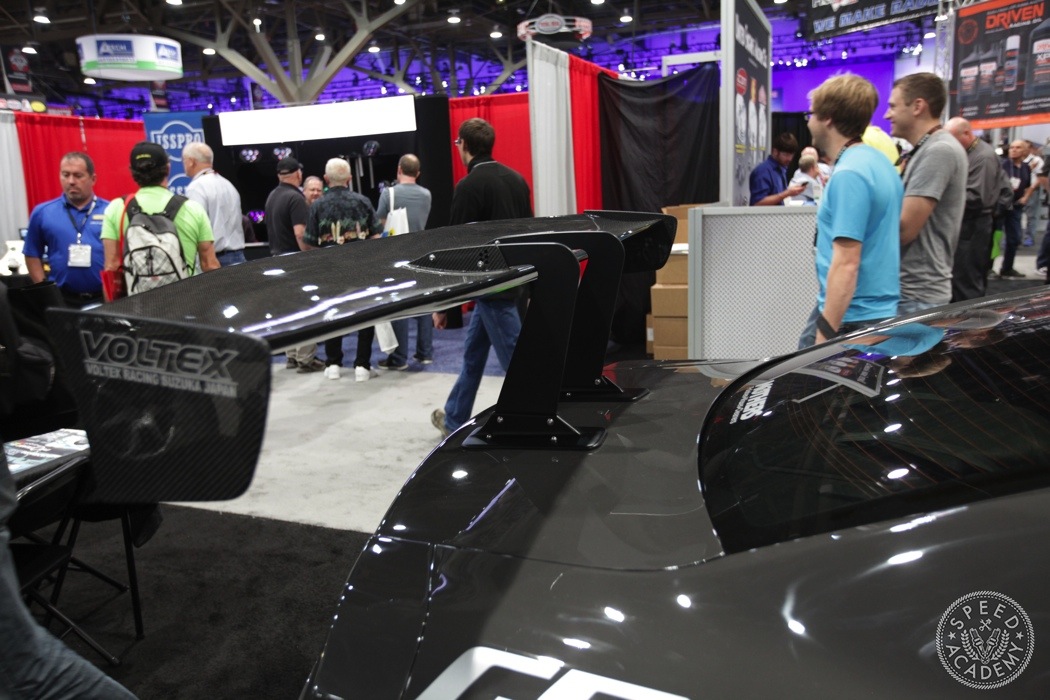 No silly fender flares or stanced out wheel fitment win me over with this GTR. The new Ben Sopra body kit has raised the styling bar yet again and the massive Voltex swan wing completes this car in true JDM fashion. Oh, it's also going lapping at the track. #notashowcar
5. Ken Block's 'Hoonicorn' 1965 Ford Mustang Gymkhana Car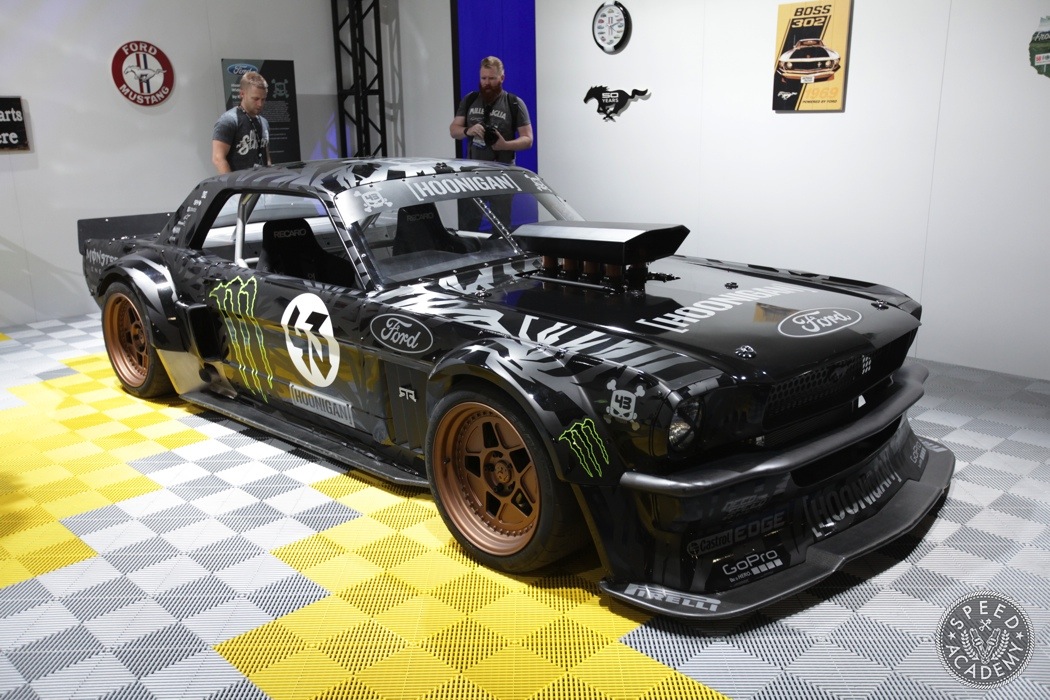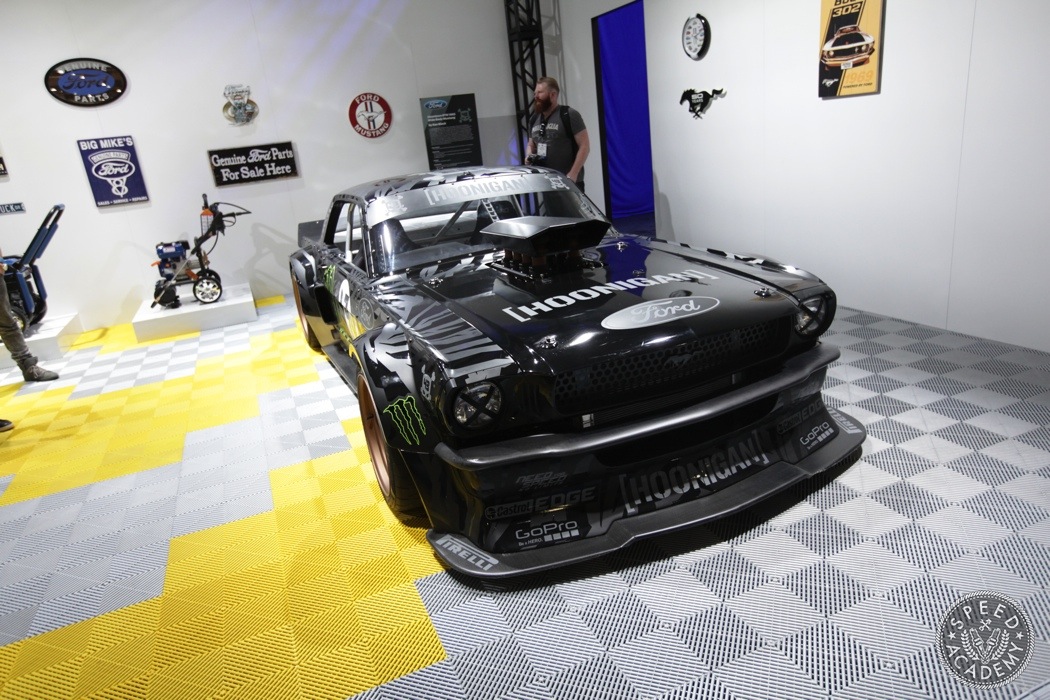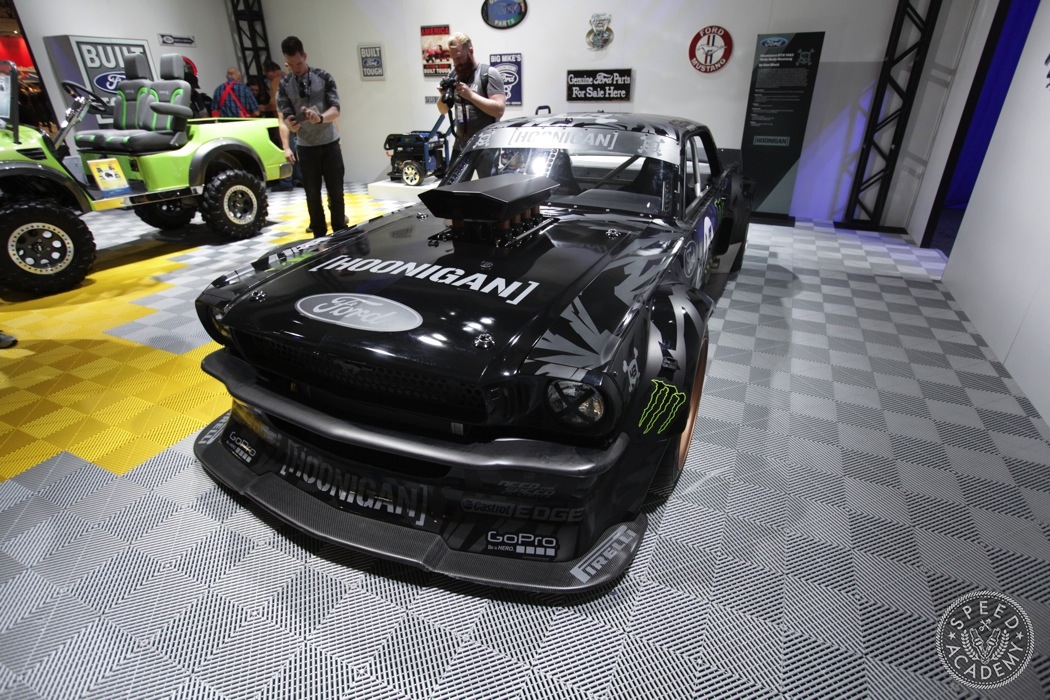 No comment needed here, just drool. Specs and deets available over on Hoonigan.com
4. GoPro Chevy Camaro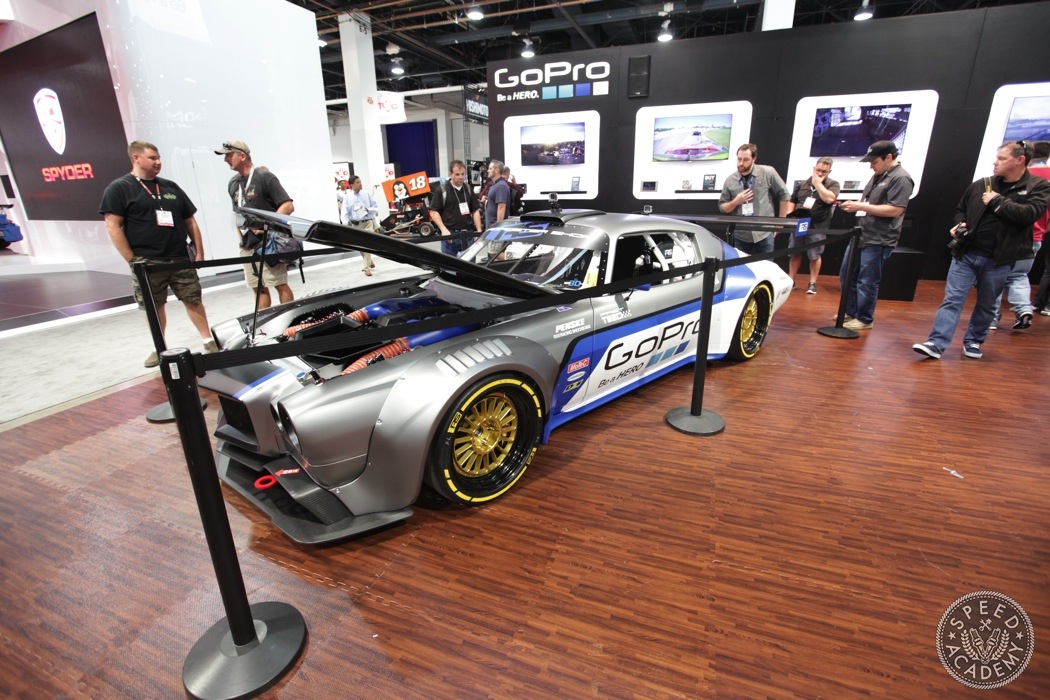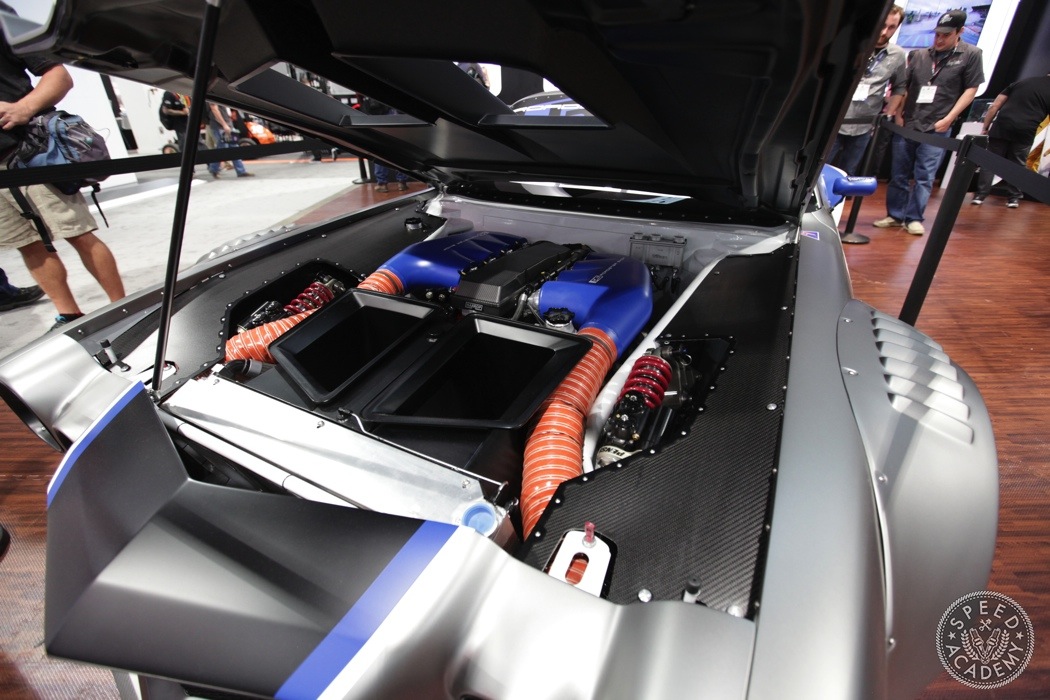 Even with the damn rope stands in the way, I hope you can appreciate the level of this Chevy Camaro. The engine bay sealed the deal for me.
3. BBI Autosport Porsche 911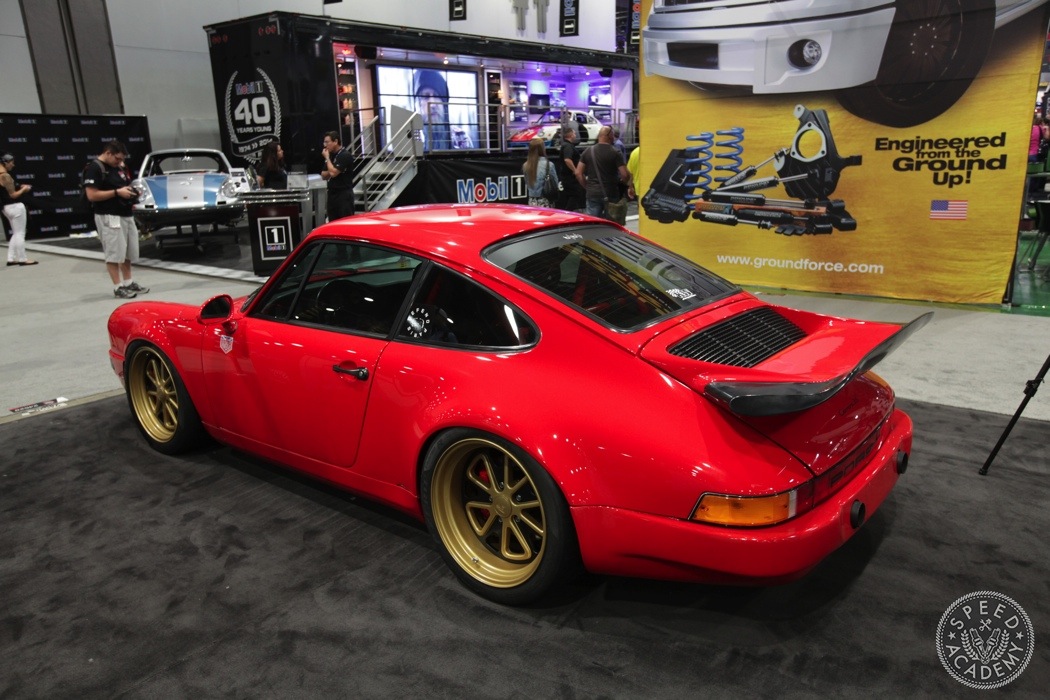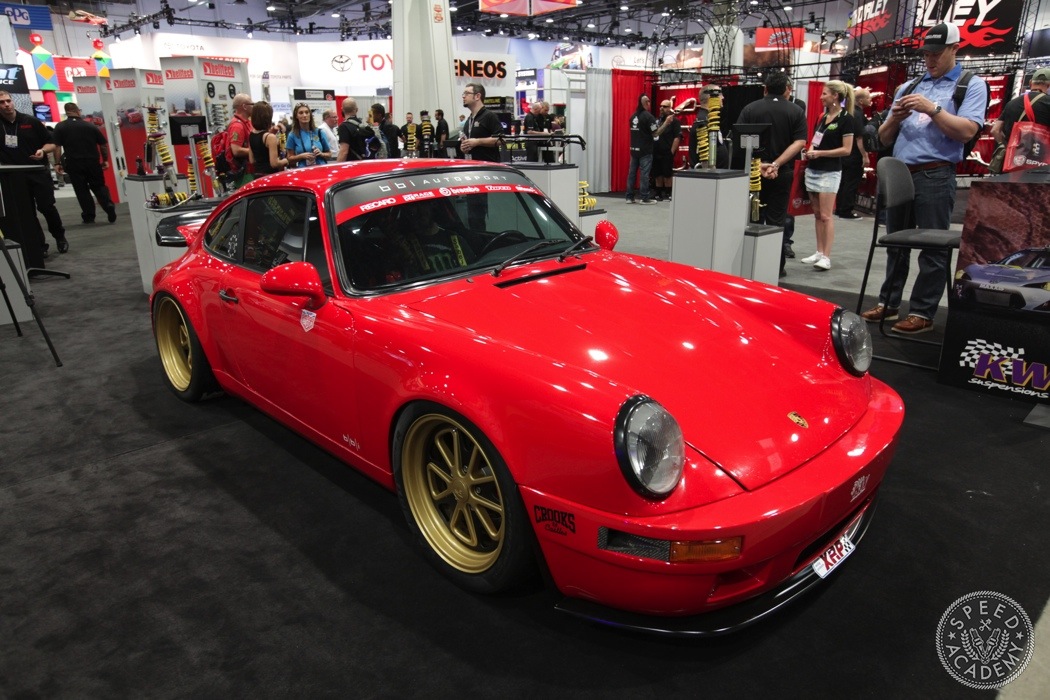 Perfect execution of a classic narrow body Porsche. Oh and check out the tail pipes coming out of the rear bumper.
2. Lexus GS300 Track Spec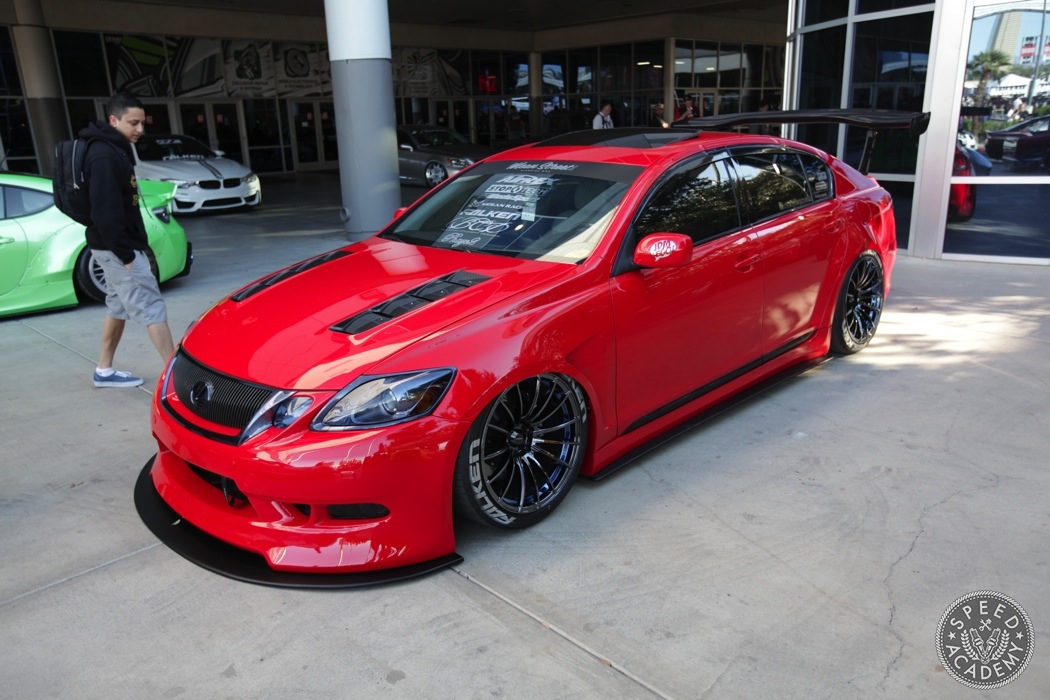 It's a little confused being on air bags and all that aero and tasty track bits but come on, its a Lexus GS300 for crying out loud. No one builds them to this level.
1. C3 Corvette Stingray with LT1 swap.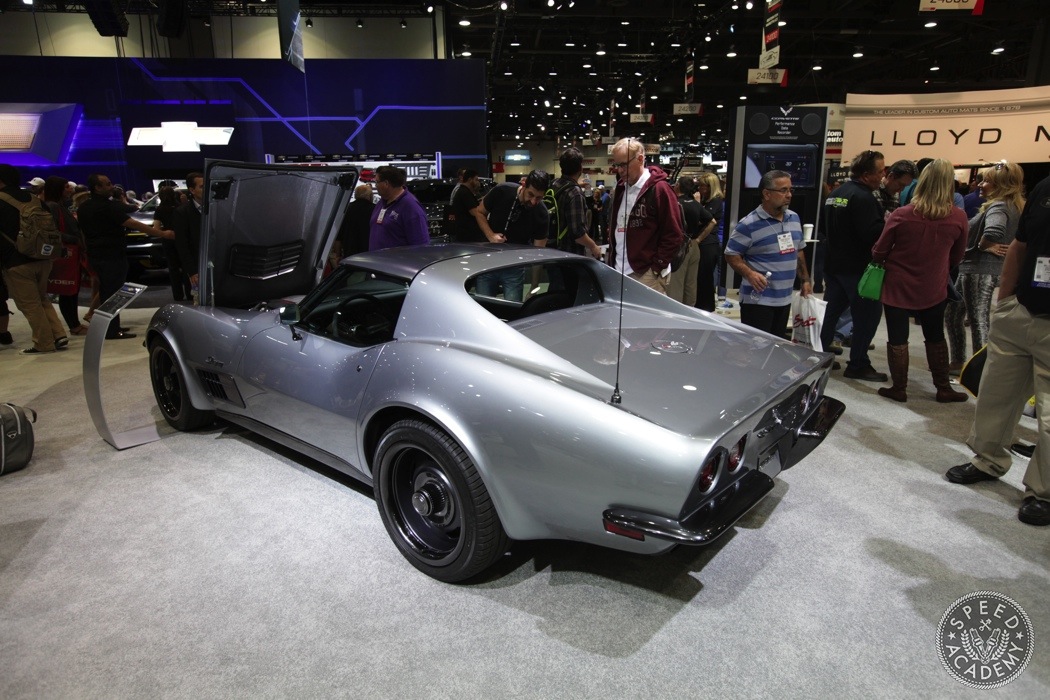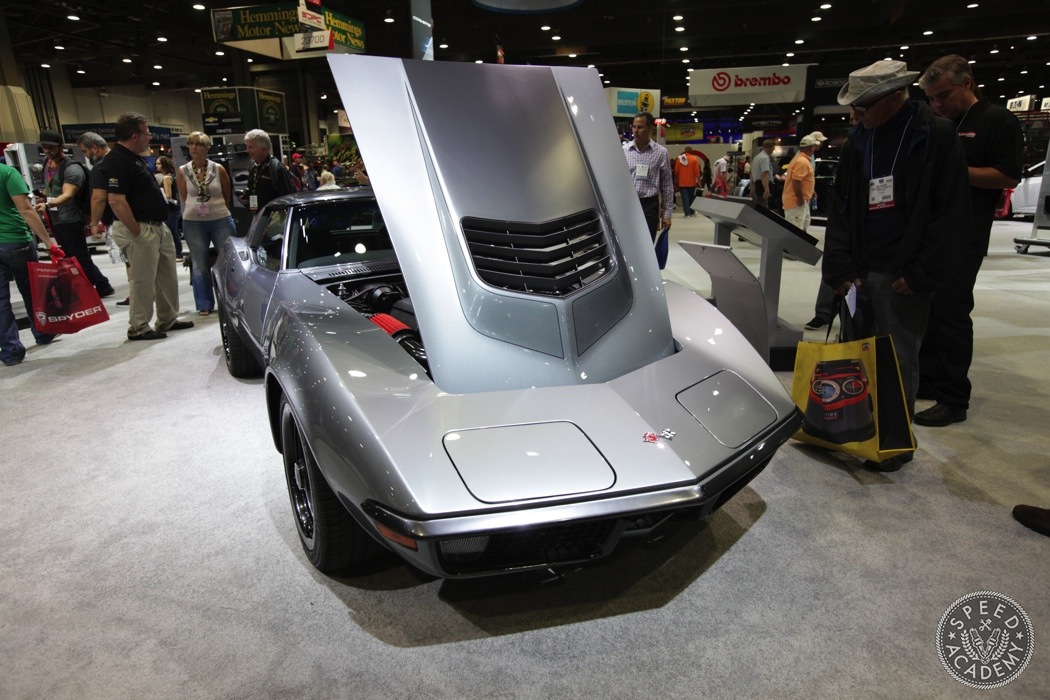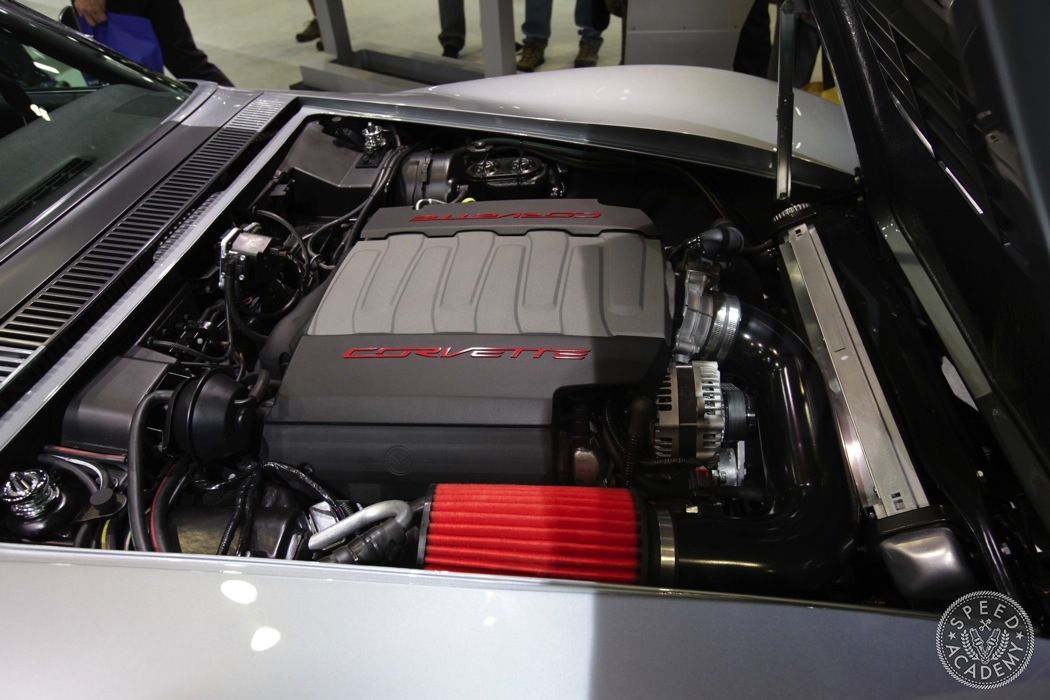 Right now, this is my favorite car of the show, because everyone knows how ugly the C3 Corvettes are and yet I couldn't keep my eyes off this one. The grey color with black chrome bumpers and period correct yet upsized wheels looks superb. Then there's the engine, a brand new Gen 5 LT1 Corvette V8 massaged into the vintage Stingray's engine bay to look like it came like that from the factory. 10/10.