Local builder Brad Ruiter's LSX powered Mazda Miata is a great example of hot rod attention to detail and build quality executed on a more modern Japanese platform. The impeccable body mods, wide fender flares, giant front splitter and CCW wheels give Brad's Miata an aggressive race car inspired look.  I could go on with superlatives but suffice it to say that Brad's build is SEMA quality from nose to tail. I especially like the way the engine bay is  smoothed out to frame the cleanly swapped LS3, which pumps out 525-hp in a car that likely weighs no more than 2200-2300-lbs.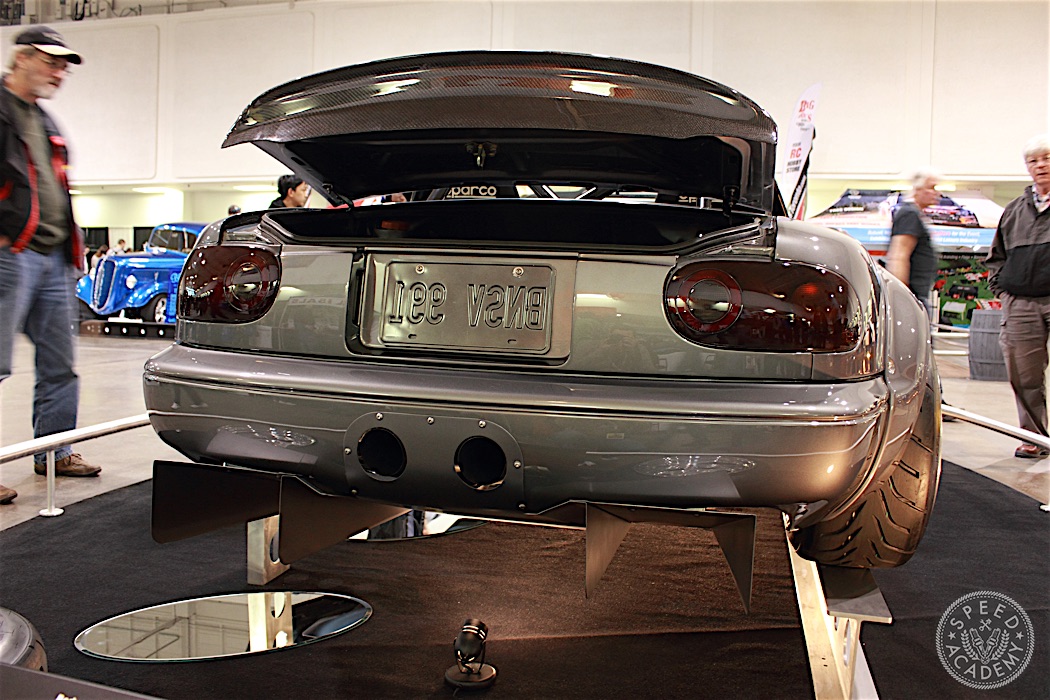 What is more impressive is that the majority of work was done by Brad himself, includig the front splitter, side skirts and rear diffuser. Well done sir, we are officially fans of your work!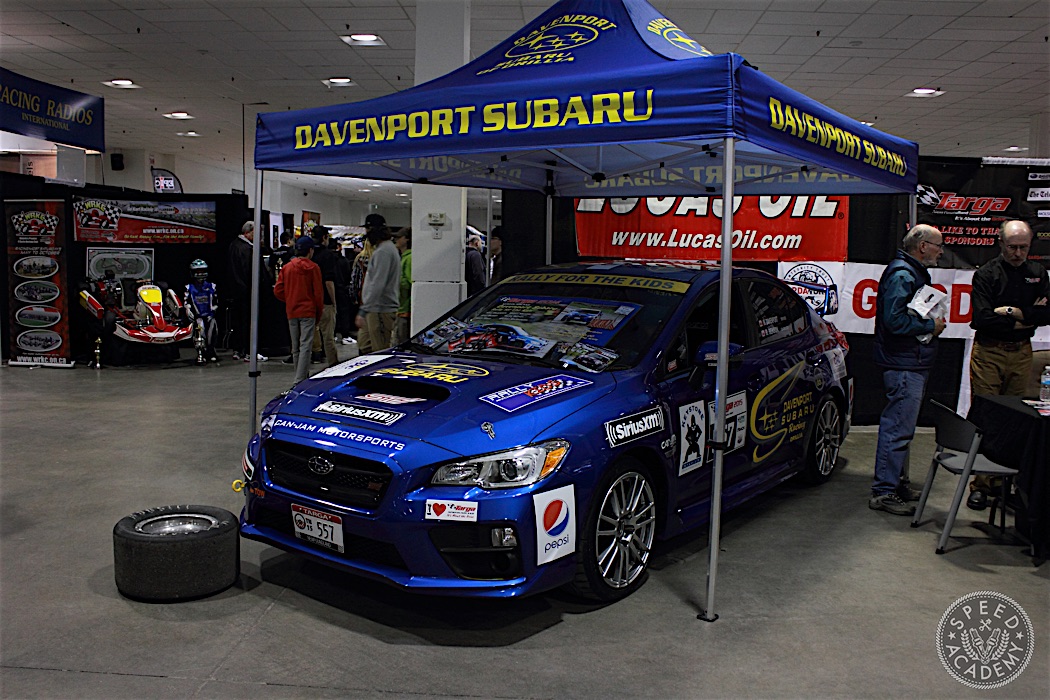 Dave was stoked to see the Davenport Subaru STI again, having shared the road with it during the 2014 Targa Newfoundland tarmac rally.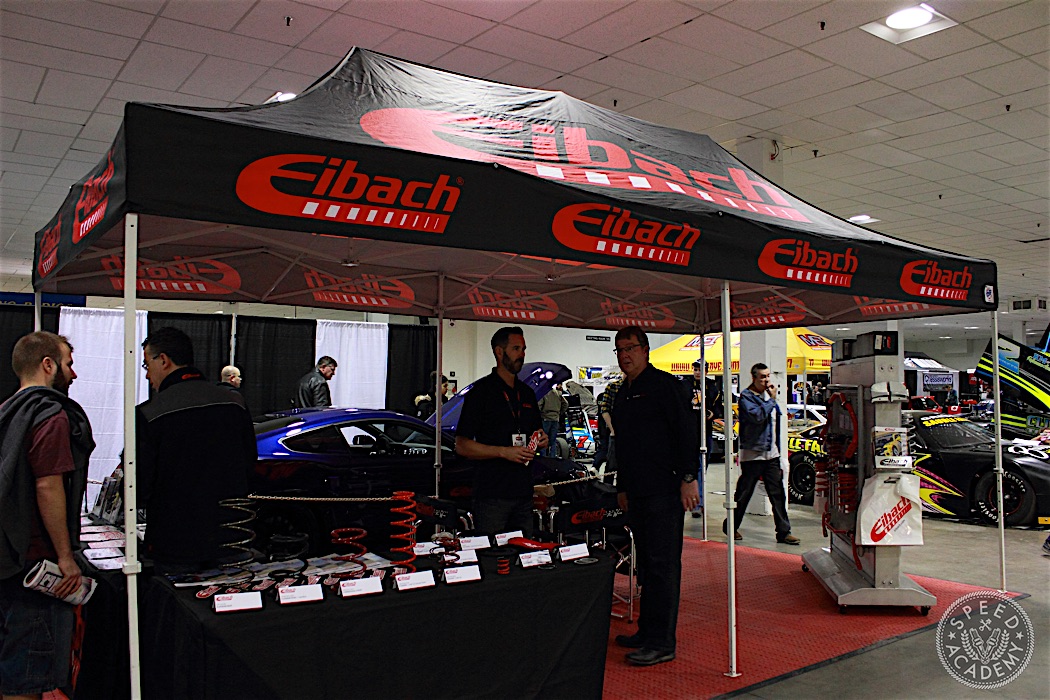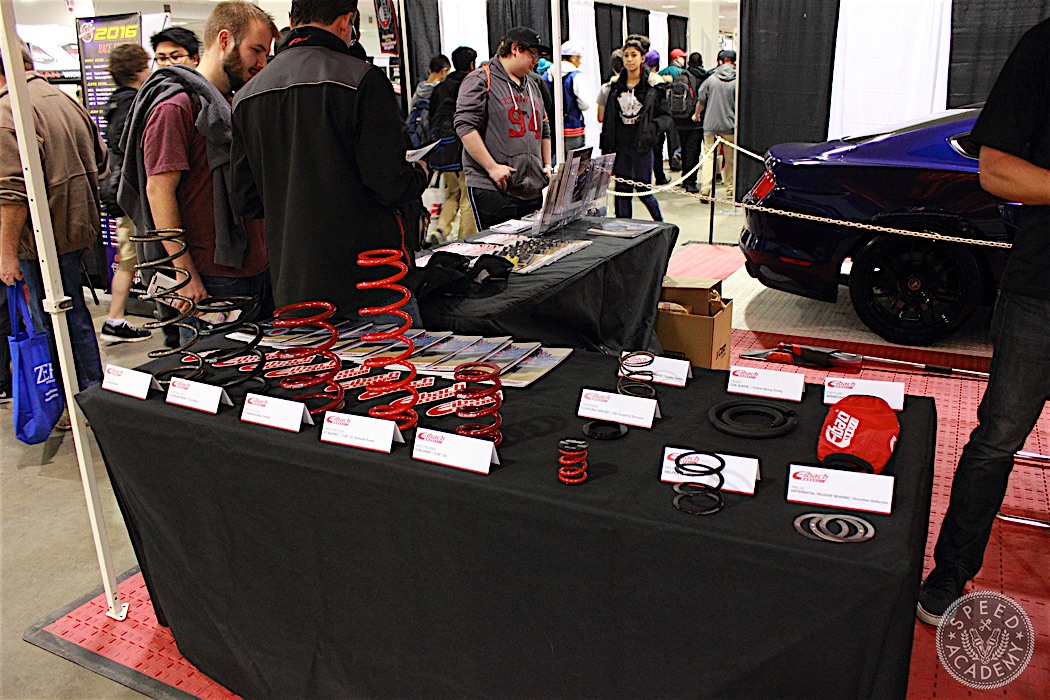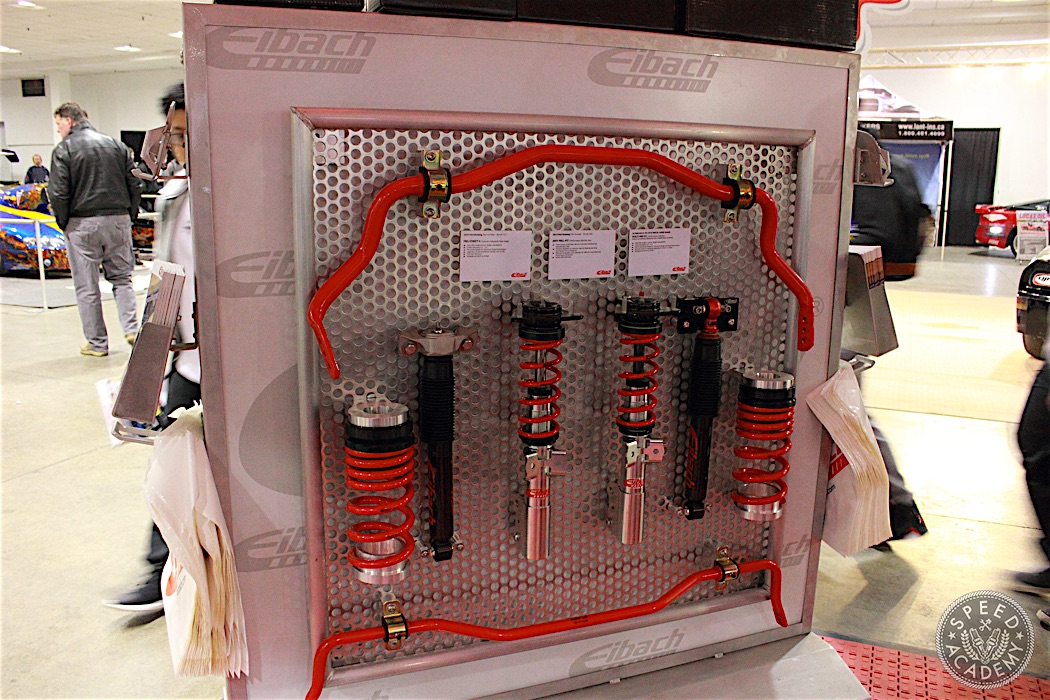 Our friends at Eibach Canada was present to show off various suspension components ranging from suspension springs, shocks, sway bars all the way to their full Multi-Pro coilover systems. If you need high quality and tested suspension components, give these guys a shout, they can definitely steer you in the right direction. Stay tuned as we work with them on JP's Datsun 510.
This DaSilva Racing built Whipple supercharger equipped 2015 Mustang was flexing its guns at the Eibach Canada booth. It was equipped with Eibach ProKit springs that provided a lower height and sportier  ride quality.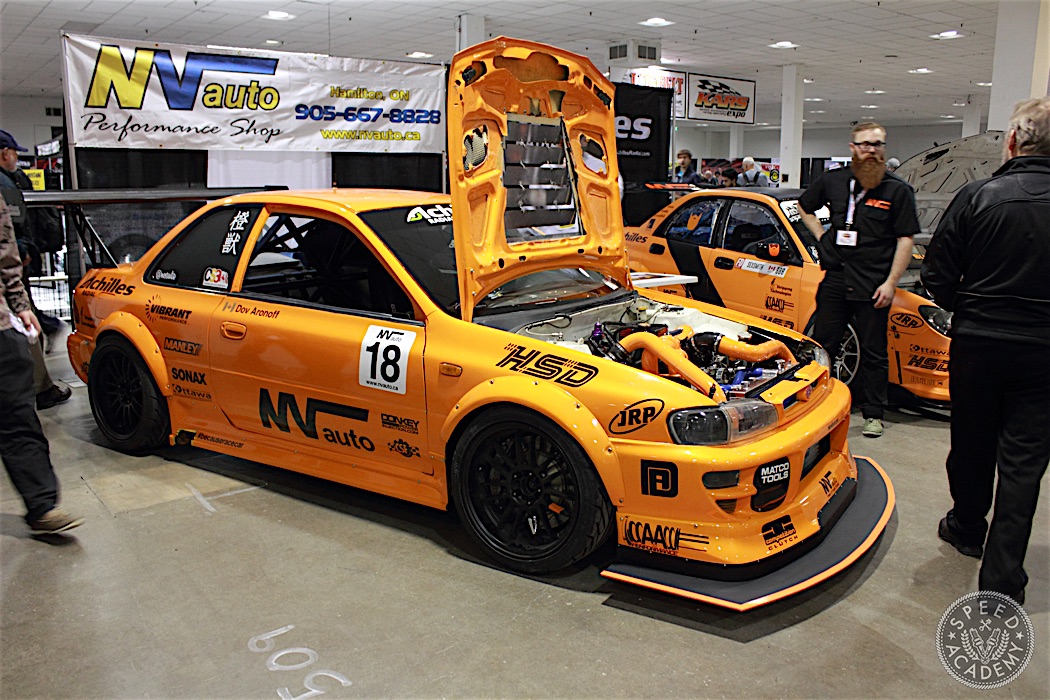 Our good friends at NV Auto had their 2Jz powered drift car in attendance as well as head honcho Dov Aronoff's Time Attack GC8.  Also in case you missed it, NV Auto was foolish enough to let Peter and Dave have a drift off in their drift car, check it out!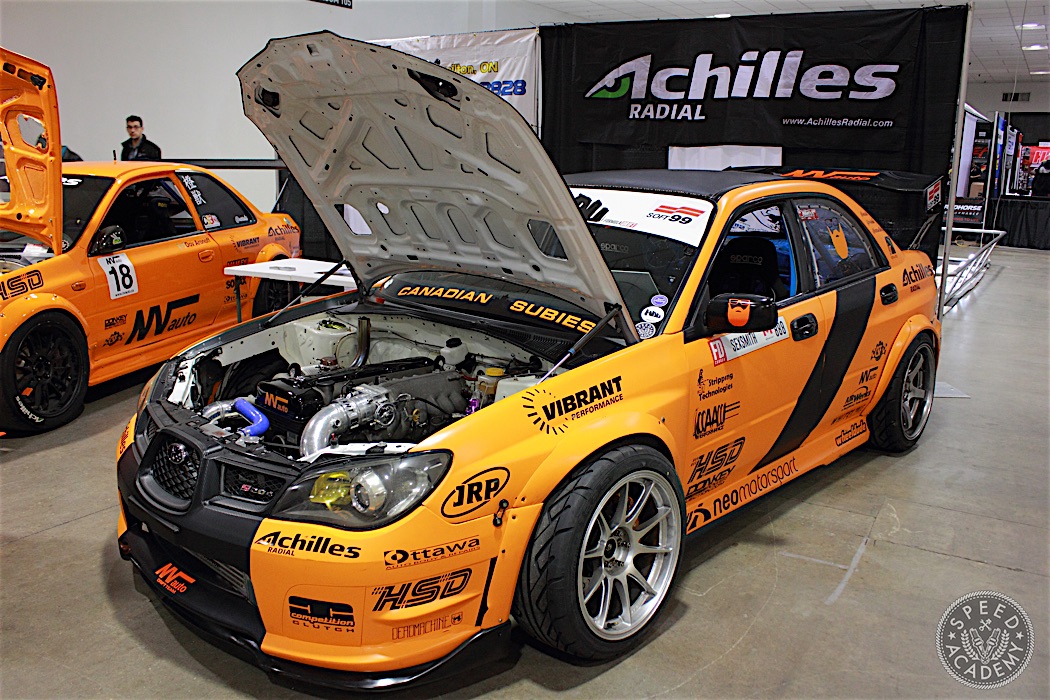 They were also debuting Achilles Radial's lineup of high performance street and motorsport tires to the Canadian market in partnership with JRP. The drift car was wearing the 123s 200 tread wear extreme performance summer tire, while Dov's TA car was wearing the Achilles GS-328 racing slick. The ATR-K sport, a DOT treaded track tire, was also on display. And yes they do come in various sizes and yes they fit domestics as well, right Dov? For any Canadians wanting to try a set out, you can buy them here: https://achilles-motorsports-tires.myshopify.com
After a short hiatus, Dov came to his senses and rebuilt his GC and I am happy to say that he will be competing once again! Can't wait to see this angry pumpkin in action.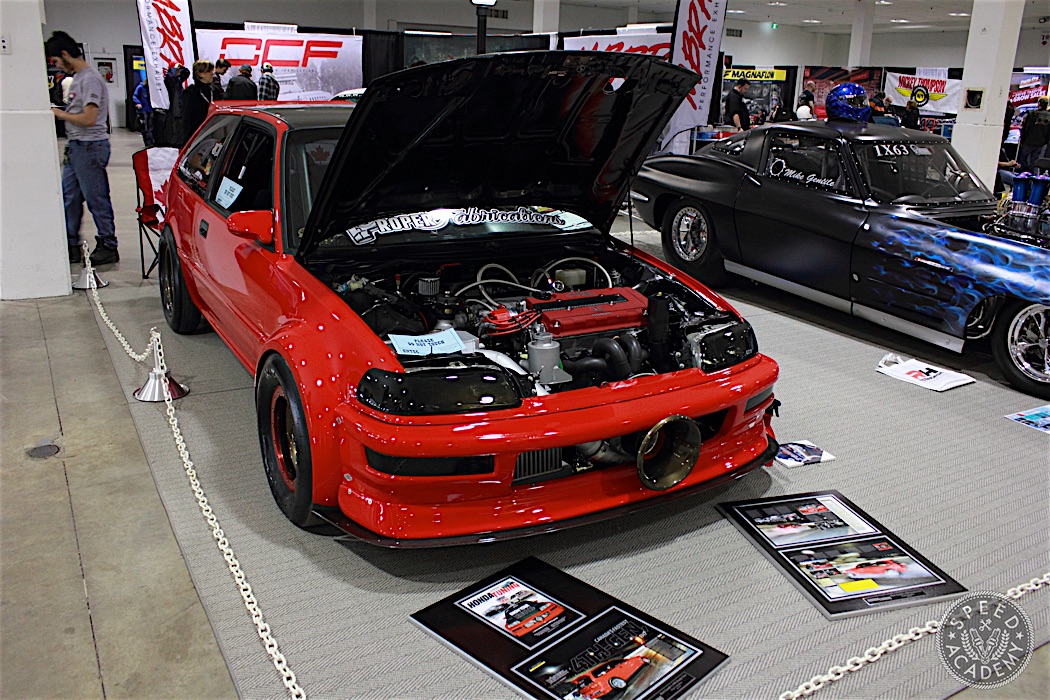 Dave had a reunion of sorts with Mark Gentile's drag race Honda Civic EF. Dave featured the car back in the Honda Tuning days. If you're looking for a Toronto area fabricator who can do all sorts of cool custom stuff with metal, you need to check out Mark's business, Proper Fabrications. The dude's got skills!
It was a Gentile family affair as Mark's Dad Mike also had his 1963 Corvette drag car on display as well. Love the C2 body style and sexy velocity stacks, built by Mark and his business Universal Spinners.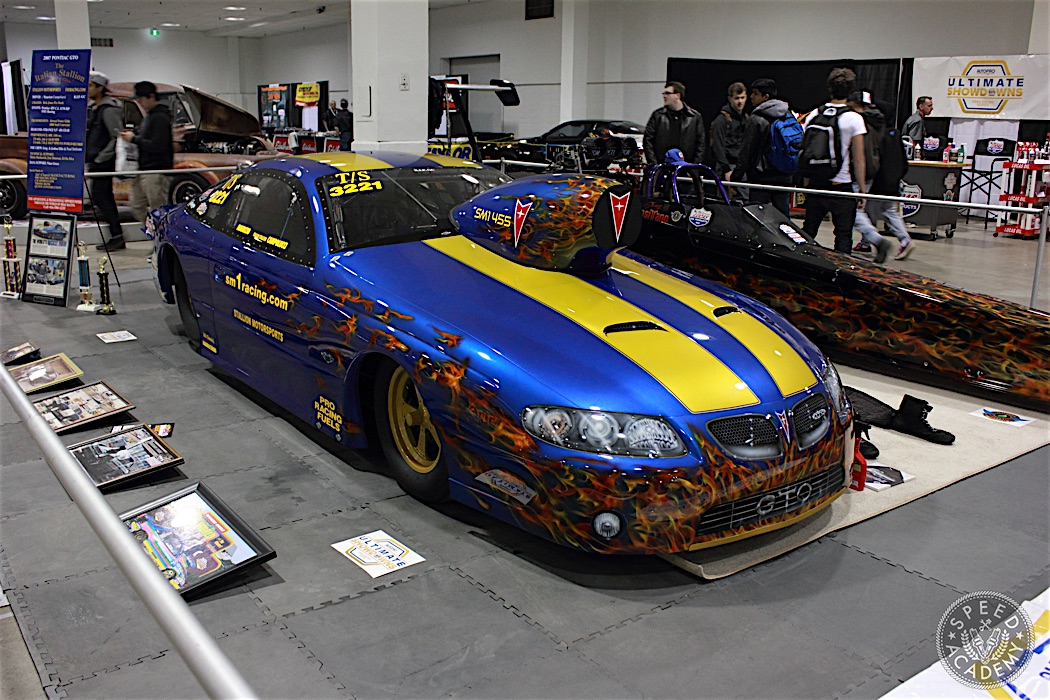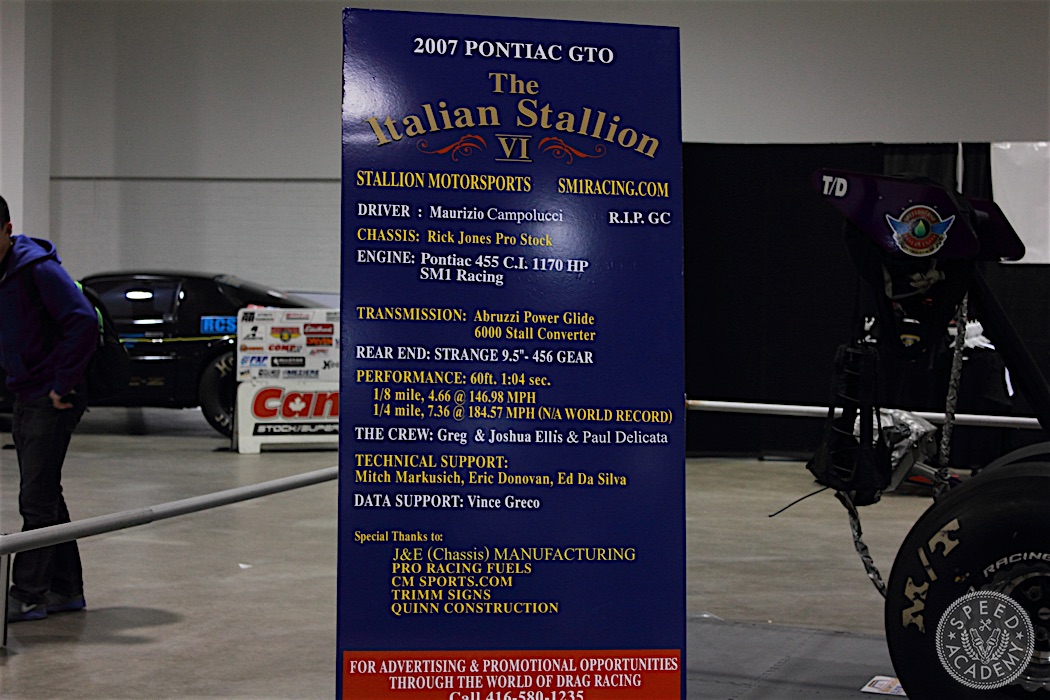 Maurizio Campolucci's 2007 Pontiac GTO Drag car aptly named "The Italian Stallion" sits on a Rick Jones Pro stock chassis and powered by a Pontiac 445 C.I. SM1 Racing engine pumping out 1170-hp all motor.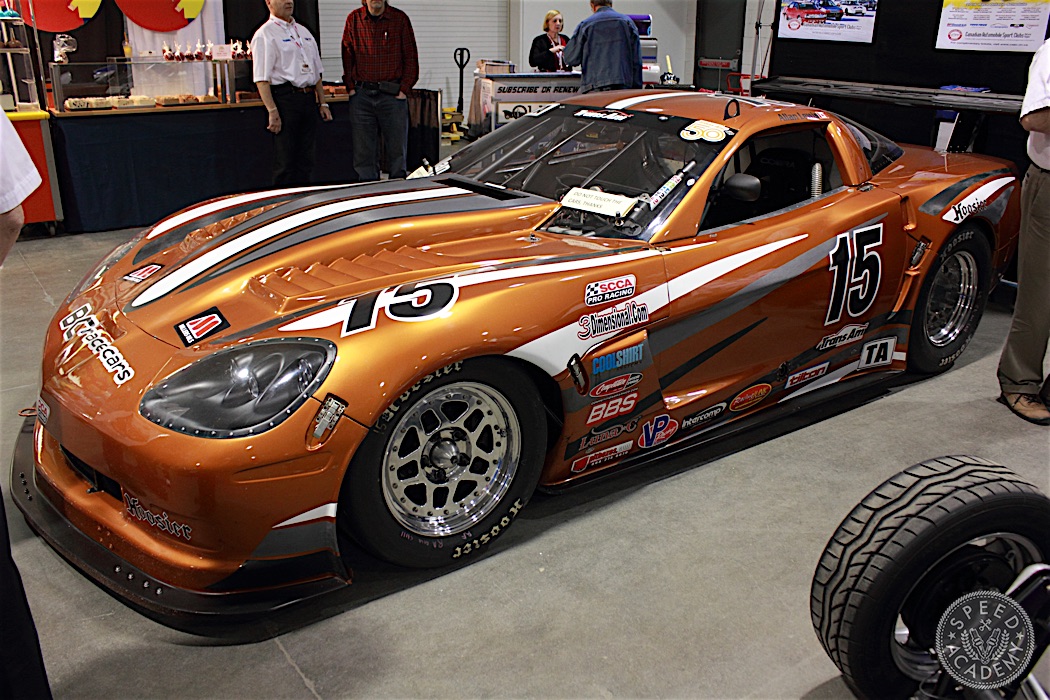 I am a sucker for race cars, especially grip ones and this Trans-Am Corvette is right up my alley. From the widened composite bodywork to accommodate wide and thick walled Hoosier slicks to the functional aero,  I spent a few minutes walking around this thing muttering to myself.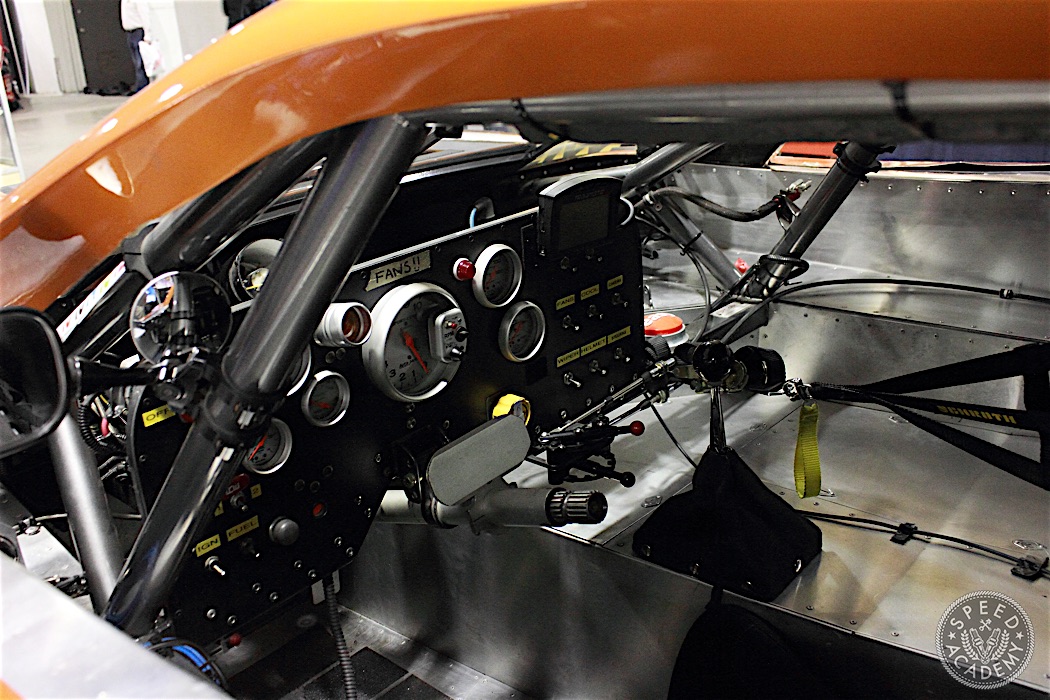 The cockpit is all business, and I did notice that the dash was moved further back than stock location to accommodate the fixed driver seat position, among other consideration such as weight distribution. The two levers at the bottom of the center console adjust the front and rear sway bars, so serious.
Did I mention it had wide Hoosier racing slicks?