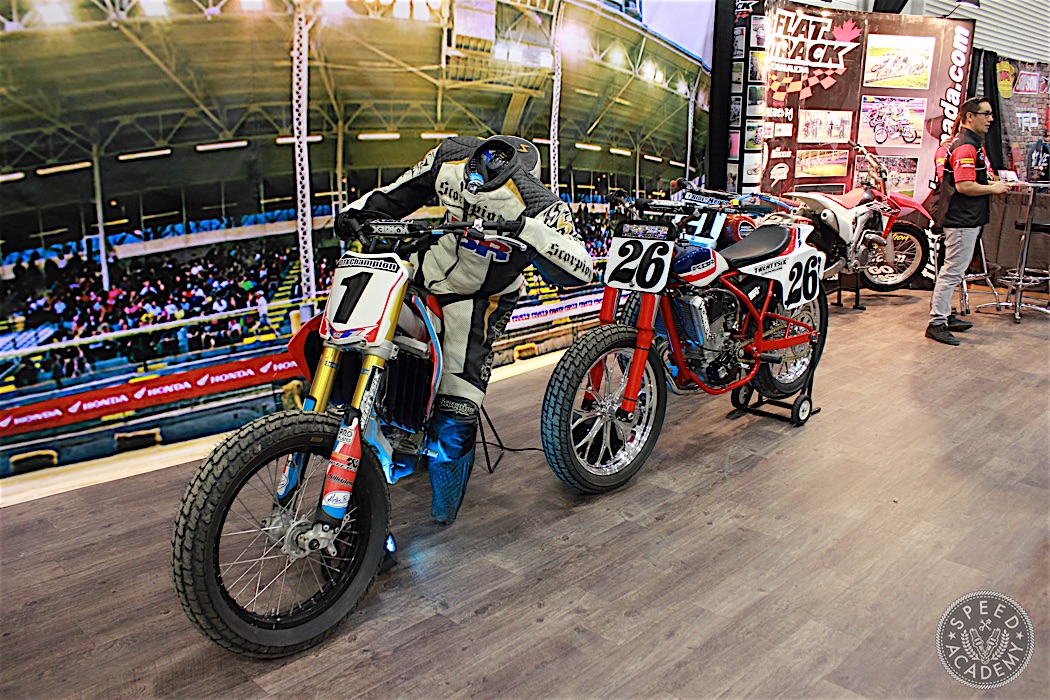 For the last year or so I have been enamored by café bikes and flat trackers. I have been toying with the idea of building a café one day. This display had some nice dirt/flat tracker bikes. The difference between a café and a tracker is the more upright handle bars and riding position of the trackers. Funny thing, simply swapping to lower handlebars and you can have a café bike.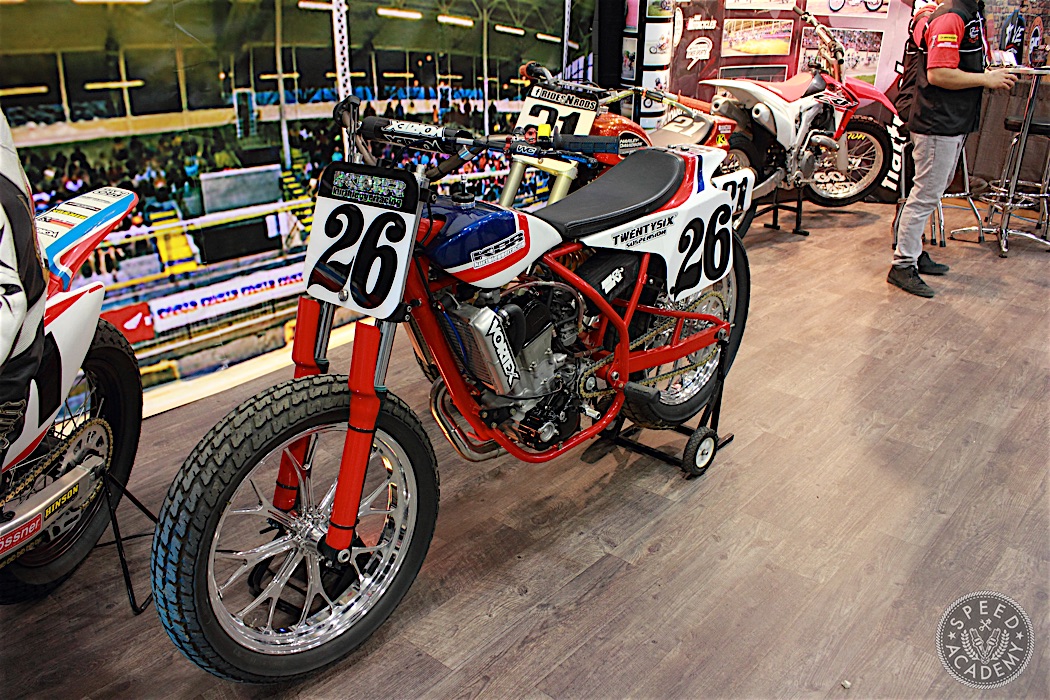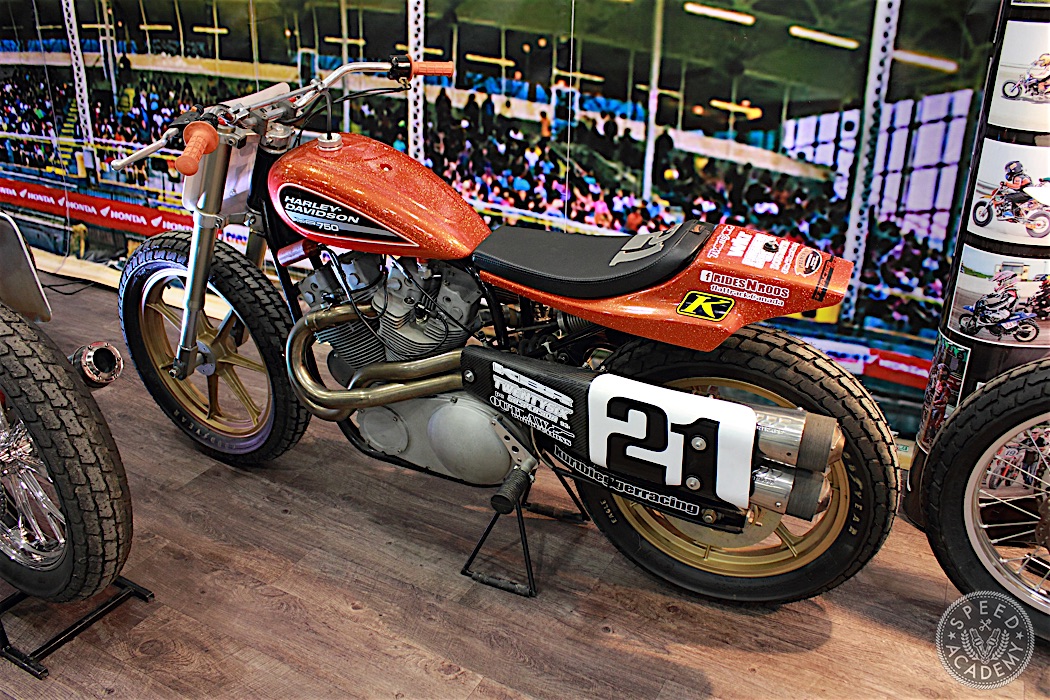 A Harley 750 Flat tracker with some retro paint. With the riders pretty much drifting these through the corners, having the exhaust shielded protects other riders from burning themself when they lean against it.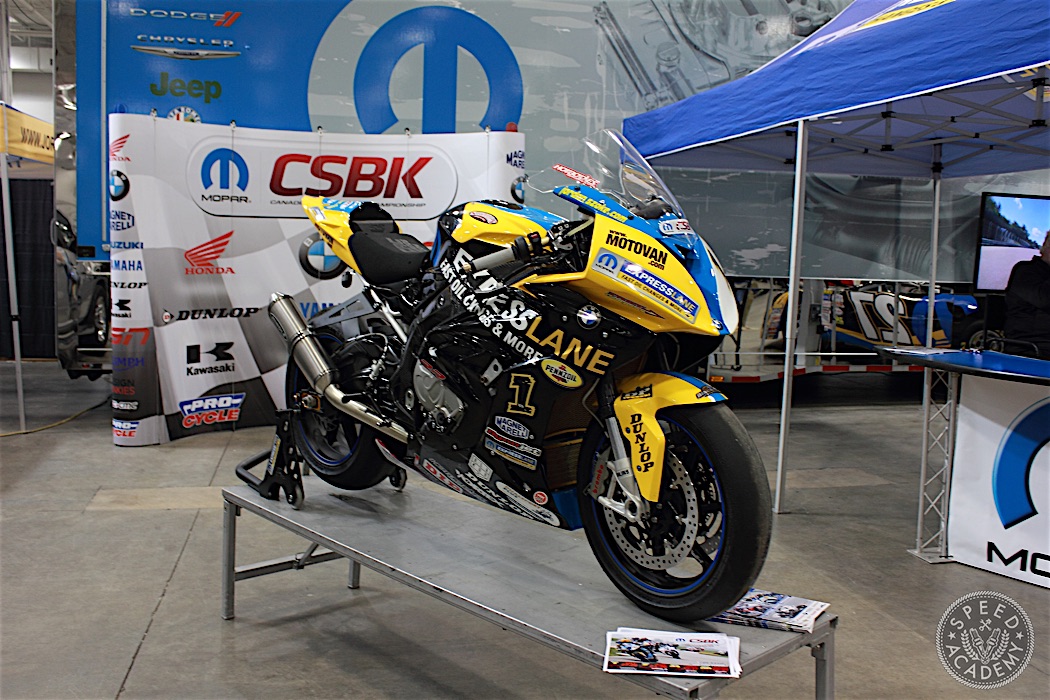 This BMW RR1000 conjured up day dreams of  speed and open air….then my life flashing before my eyes. Such a monster of a race bike.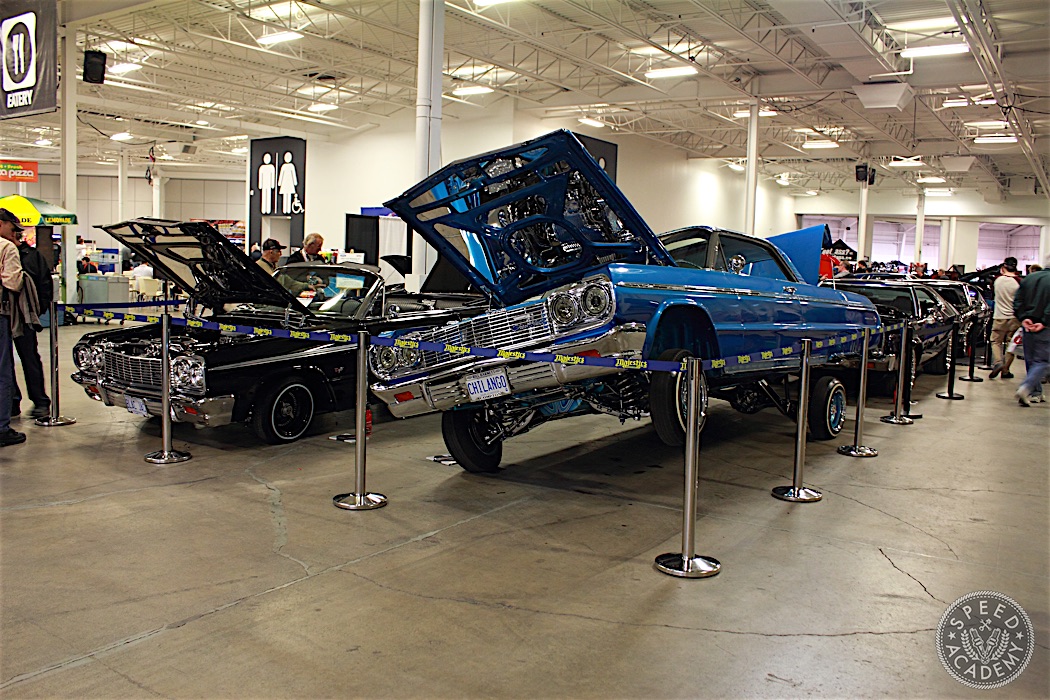 Did I not say there was variety at the Motorama Show? I was pleasantly surprised by this pair of Low Rider Impalas. Such a cool slice of car culture.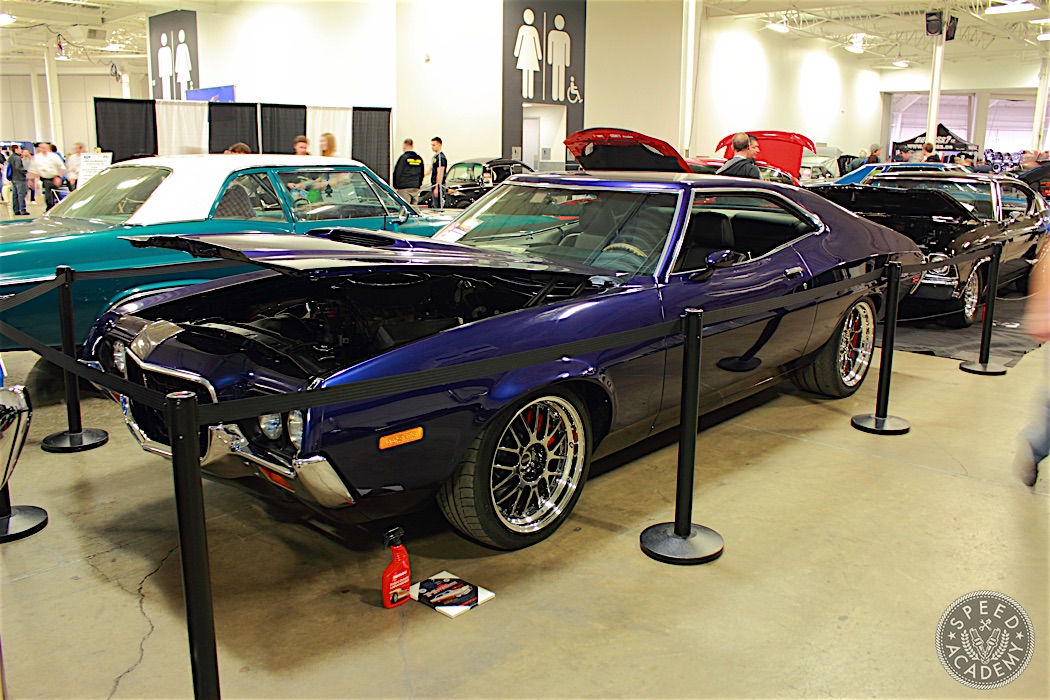 This Ford Gran Torino pro-touring build showed that East and West works together well. Perfect wheel fitment courtesy of two piece Work Meister M1Rs.  I loved how the paint showed off the curves of the car. I would not change a single thing on this car, kudos to the owner/builder.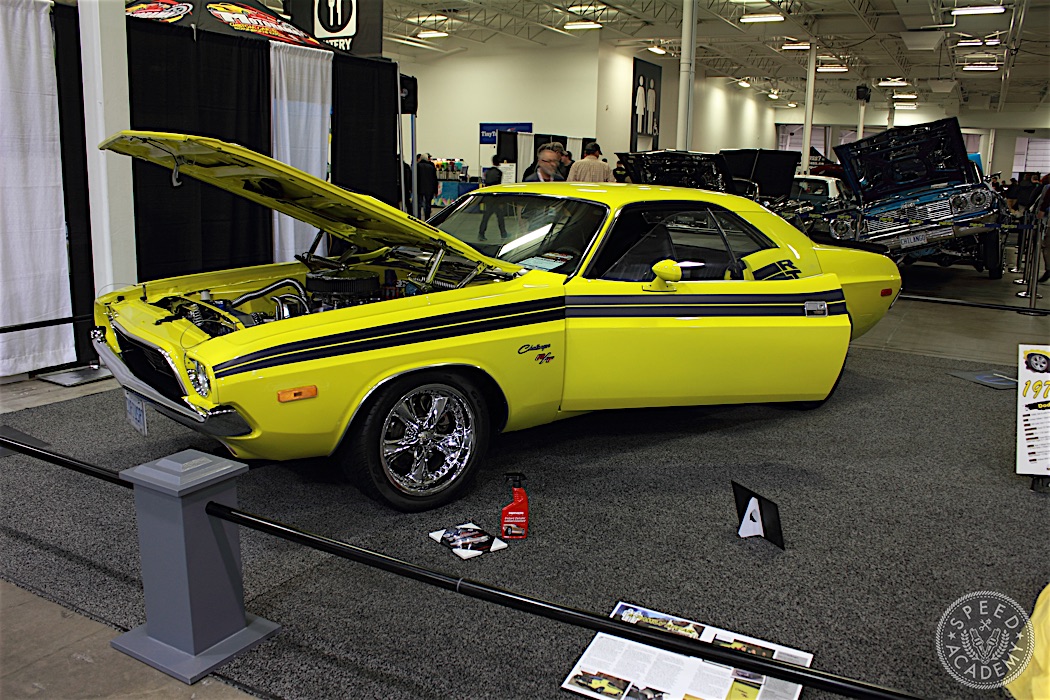 This Challenge RT shows how compact it was compared to the late model Challengers. I wish they stuck a bit more to the original styling cues.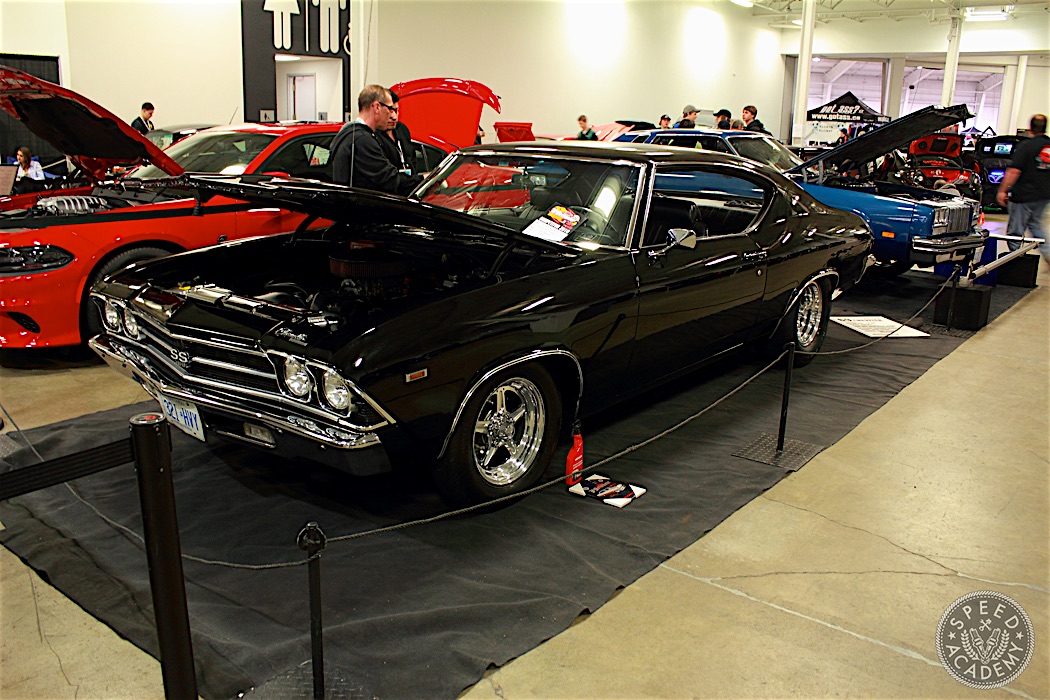 Chevelle SS just the way I like it. Clean and understated, I am not a fan of chrome on a car but this just had the right amount. Perfect ride height as well.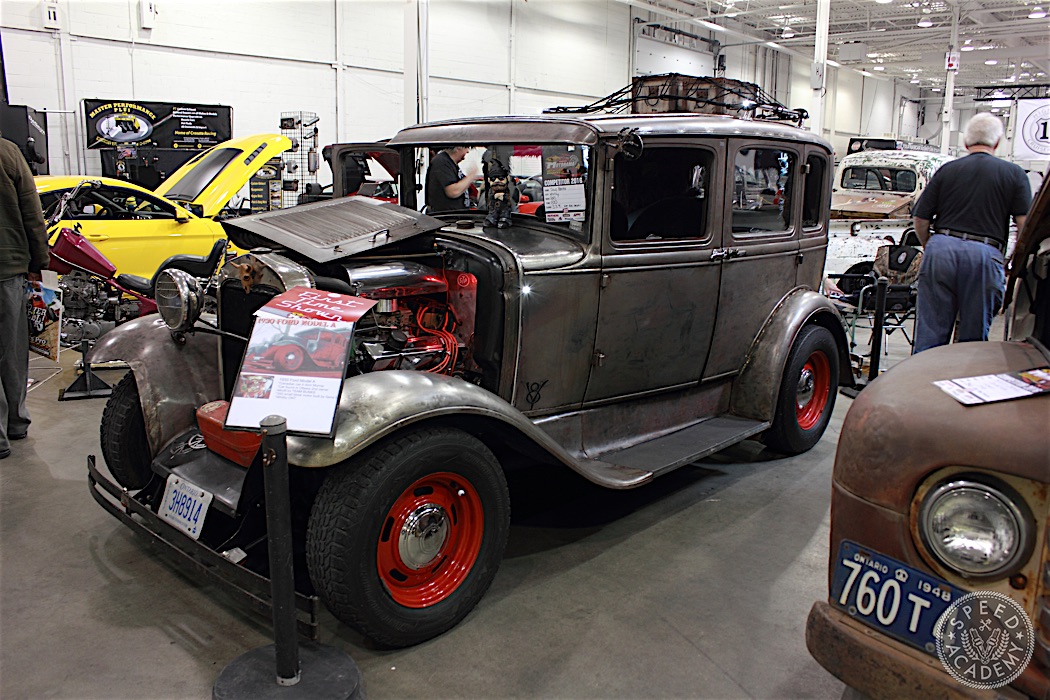 This 1930 Ford Model A was powered by a 350 Small block V8. Seeing a "stock" body lets us appreciate how much work it takes to chop and channel it to make customs and rat rods.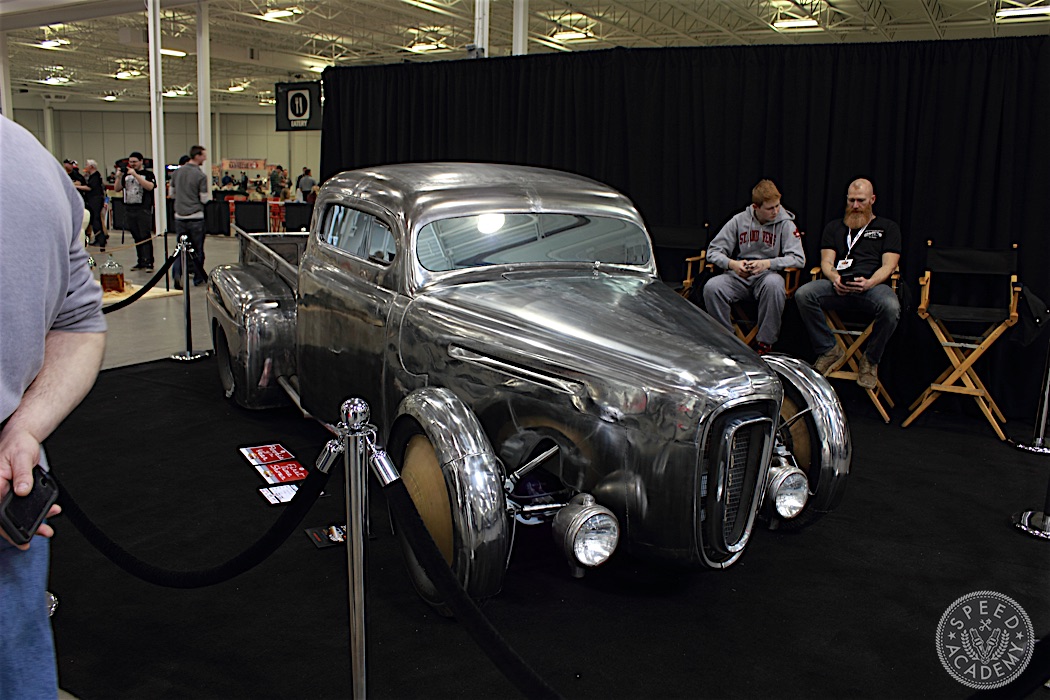 This Oddball Kustoms creation was a Ford truck with an Edsel grille grafted onto the nose. The body was left unpainted to showcase the metal work. You could see where the English wheel left its marks, where the metal was shrinked or stretched. The amount of custom metal work was extensive, the front fenders covering almost the entire circumference of the front tires was a nice touch. The front wheel covers were made from cymbals.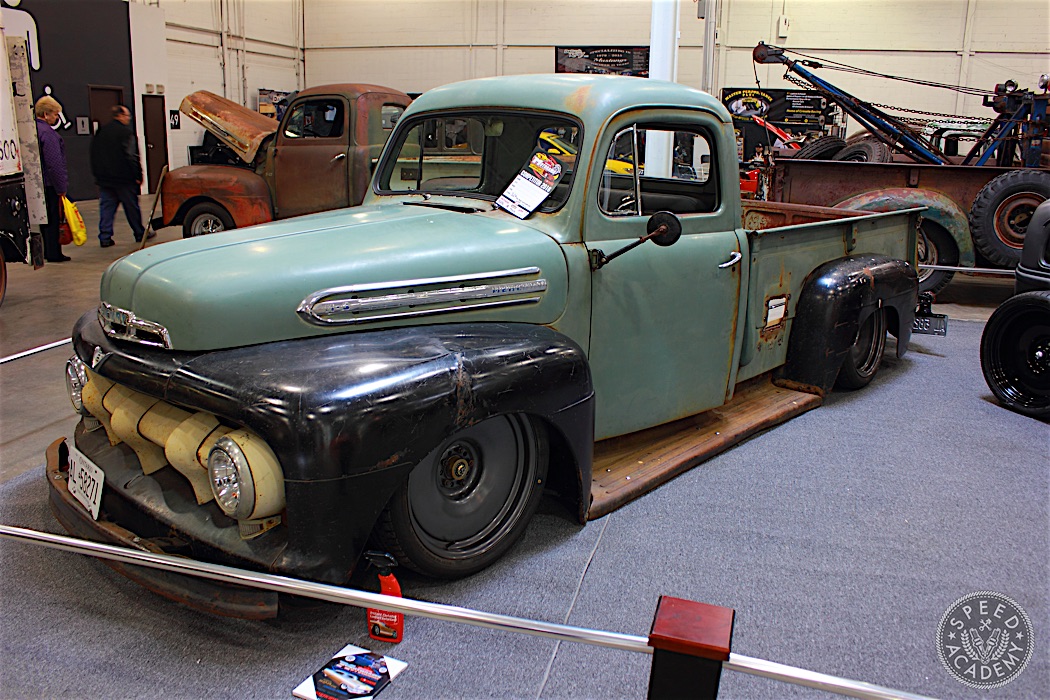 John Weatherbie's 1951 Mercury pick up was my favourite truck of the show. Pretty much laid out on the floor sitting on Detroit Steel Co. wheels and having the perfect amount of rust/patina and "bodywork" had me wishing we had it as the Speed Academy shop truck.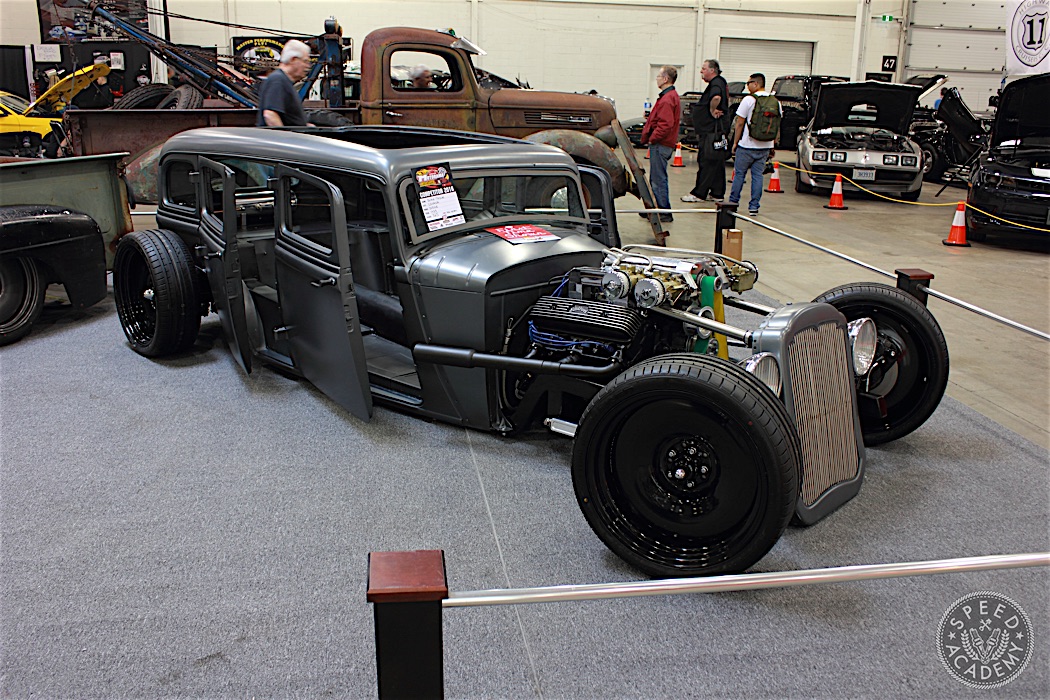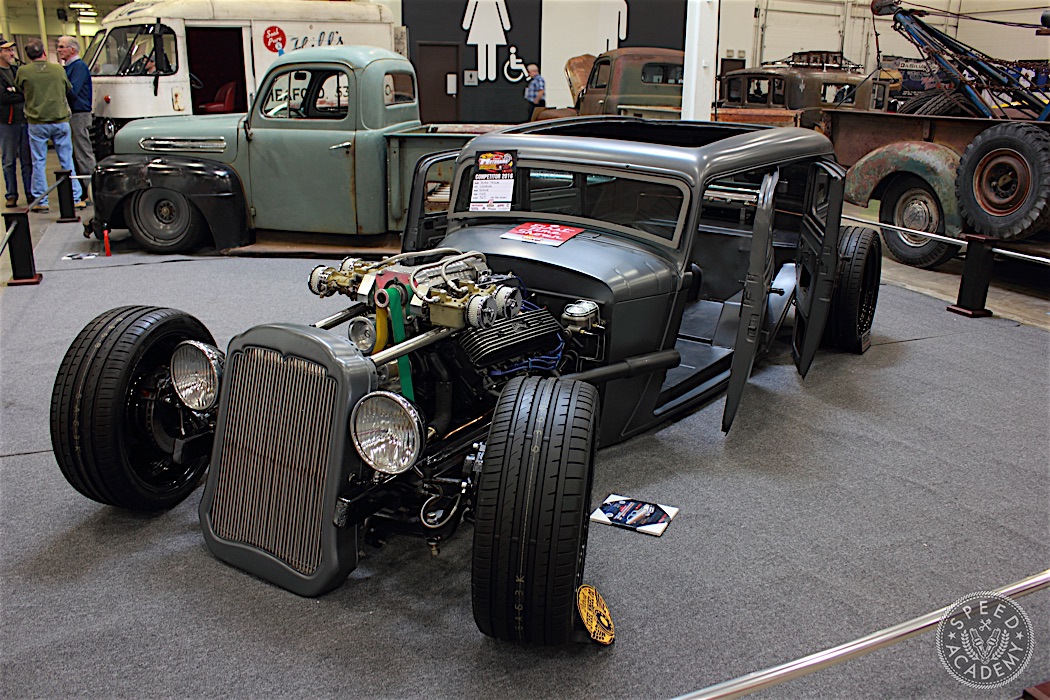 Blair Taylor of Taylor'd Customs had his 1933 Dodge Sedan bodied creation finished just in time for the show. This thing also has a rare Latham supercharger sitting on top of the block. Check out the hectic build coverage courtesy of our friend Dave at stanceiseverything.com . Kudos to the Taylor'd Customs team for putting together an attention grabbing build in a short period of time.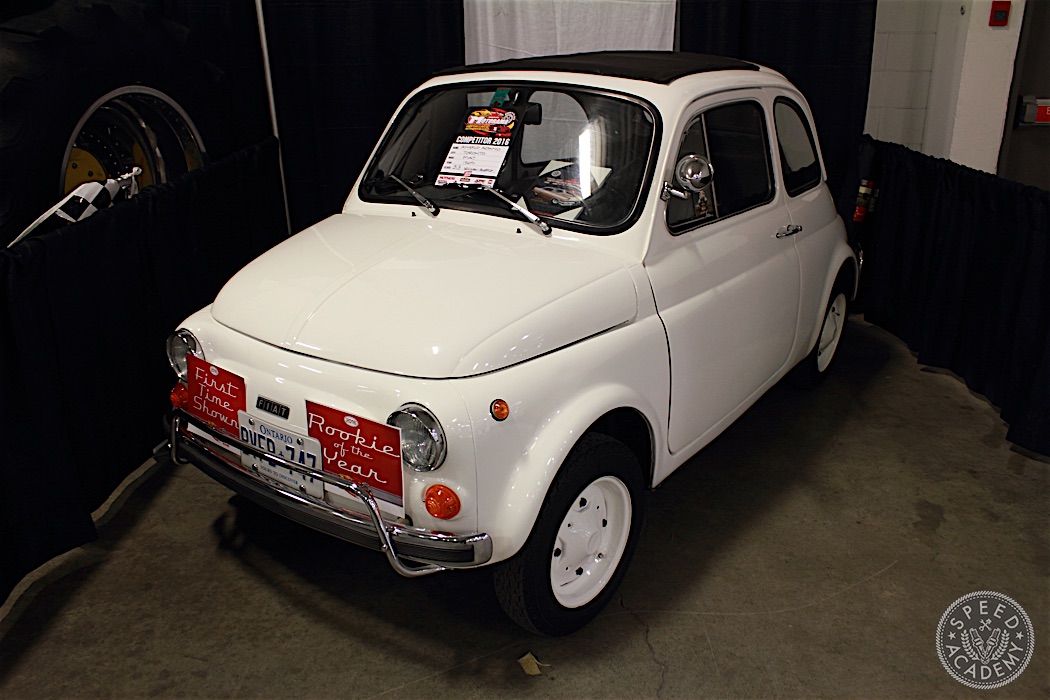 This immaculate Fiat 500 was dwarfed by almost everything in the show, even Dave.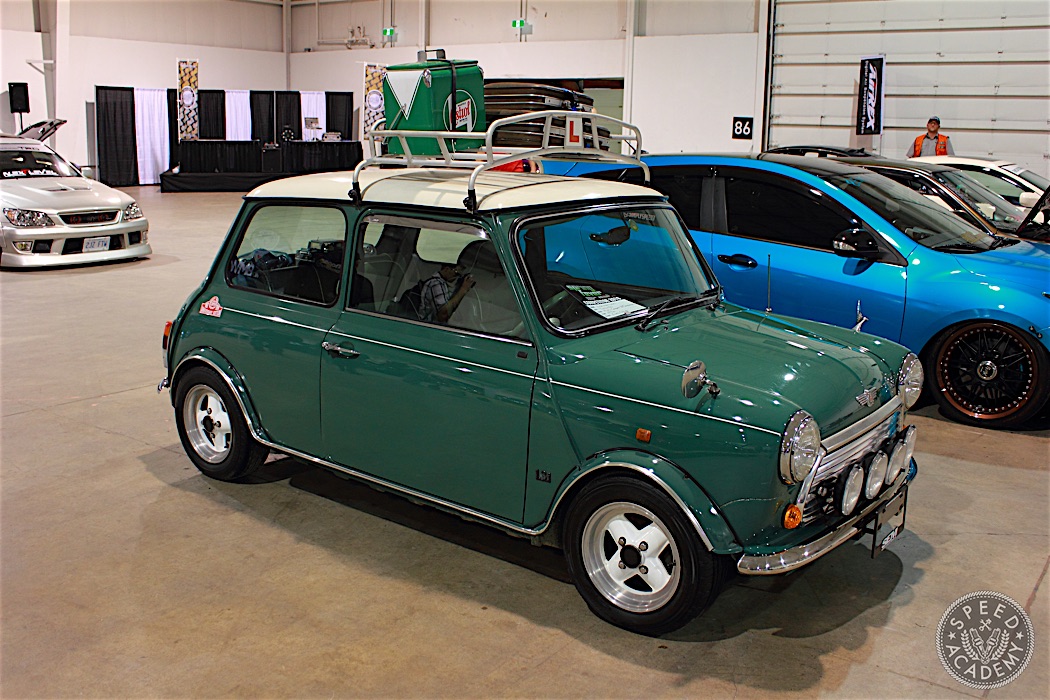 Nick Harrison's 30th Anniversary Mini Cooper was another great example of a period correct restoration with a bit of added flare. I would love to own one as a daily driver, I bet it gets a lot of smiles per gallon. The roof rack and accessories were a great touch.