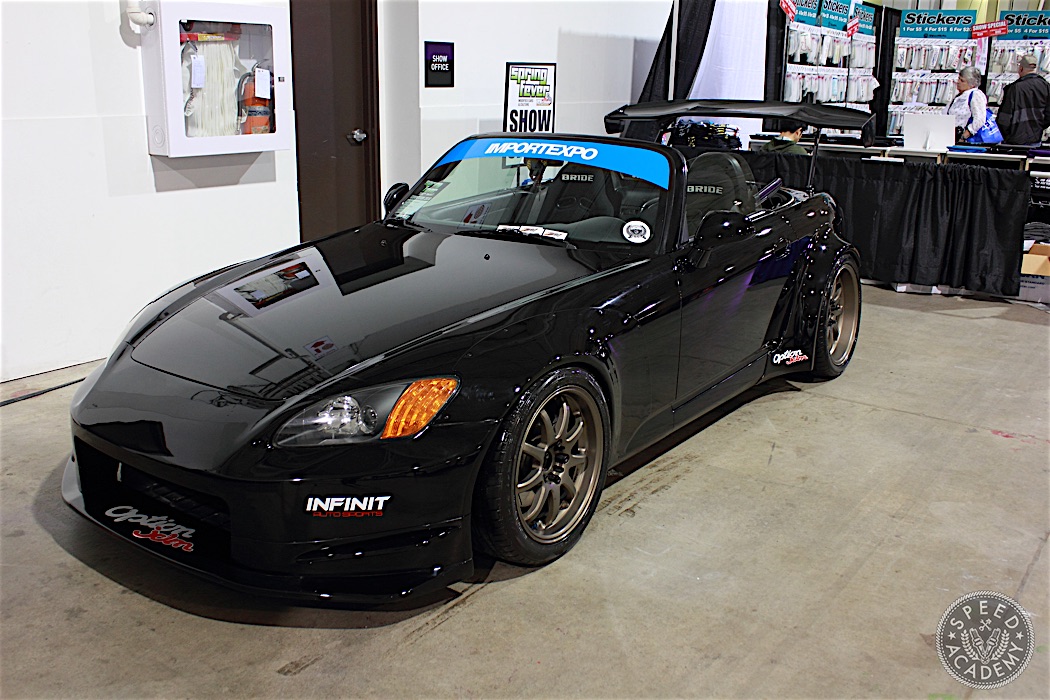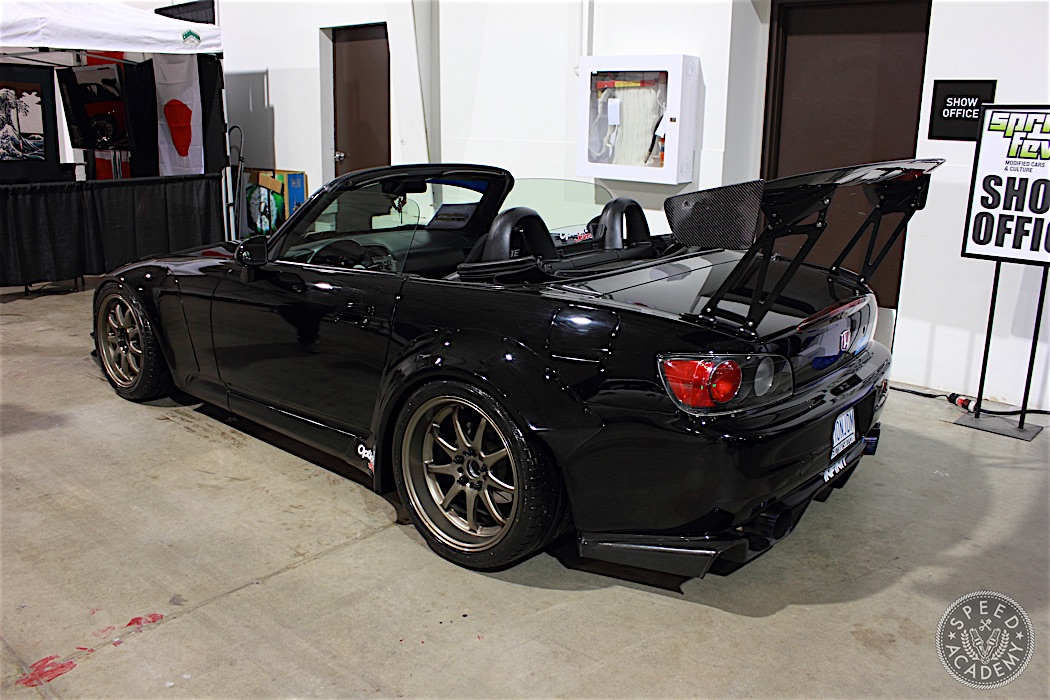 We have entered the Import/Tuner section and there were some nice builds. We are obviously biased towards the Honda S2000 and this track inspired example caught my eye. I am not sure what aero kit is on the car but it does seem to flow well with the overall shape of the car. Over fenders on everything!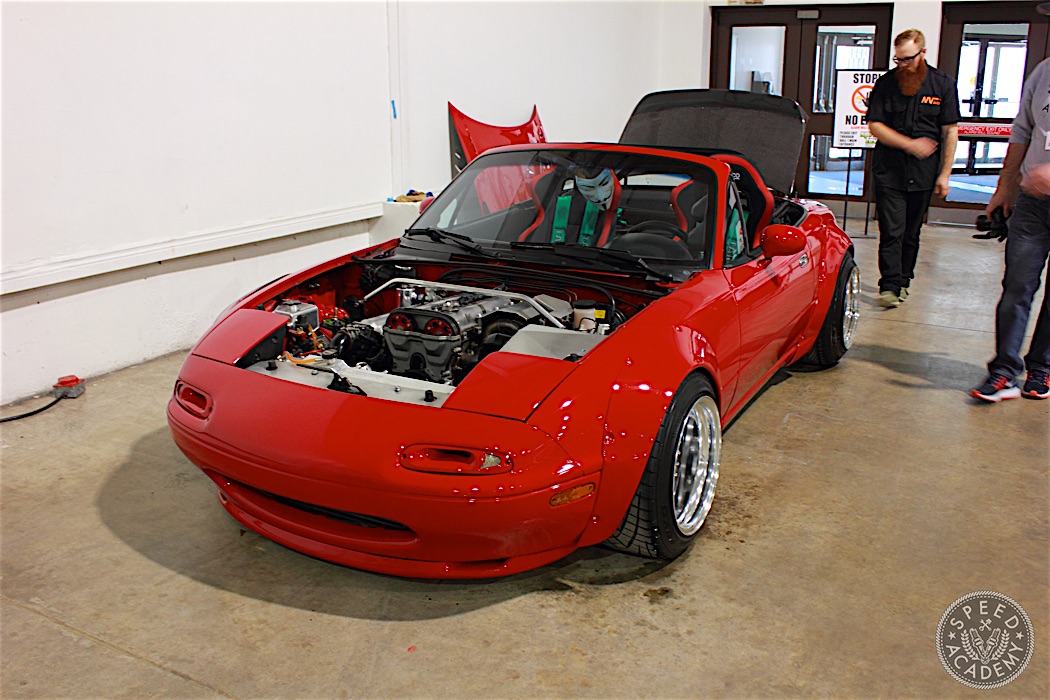 This Mazda Miata NA (first gen) model sported aggressive fender flares and wheel fitment. I know some people will hate on the "stretch and poke" look but overall I thought this car was well executed. It did retain its 1.8L motor that has been turbocharged.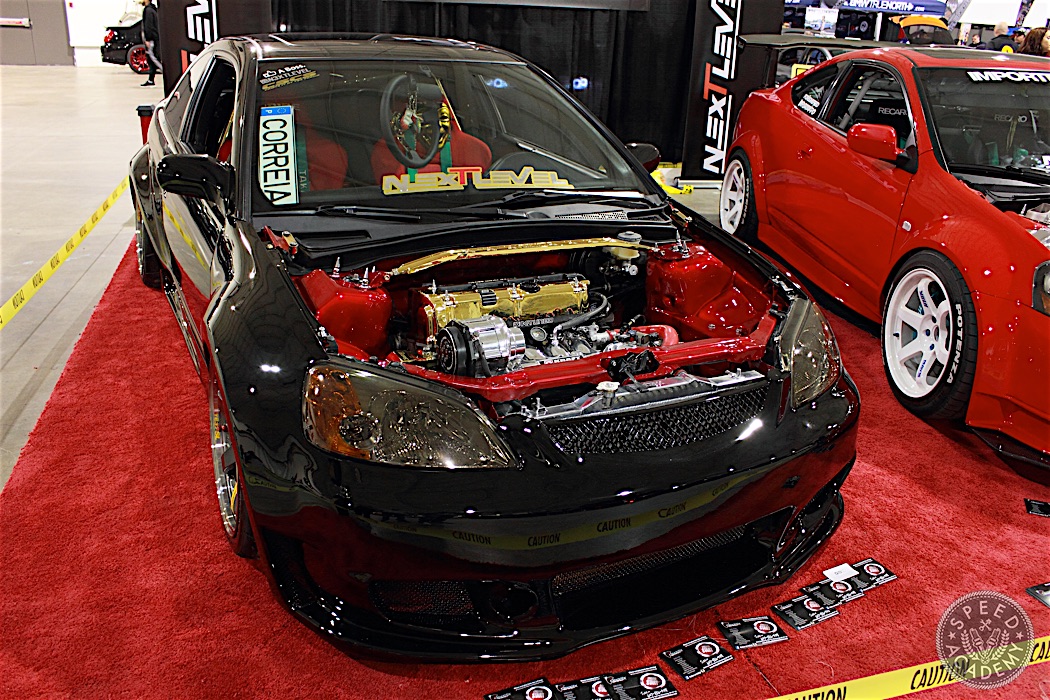 This 4th Gen Civic EM2 had extensive body work done on it. The fenders were widened, the front fenders were even molded to the front bumper. Pretty ballsy considering one pothole could ruin the whole thing. Luckily the owner was smart enough to be riding on air bags. Quality parts including Volk Racing TE37SLs and a K-Series swap made its way into this build.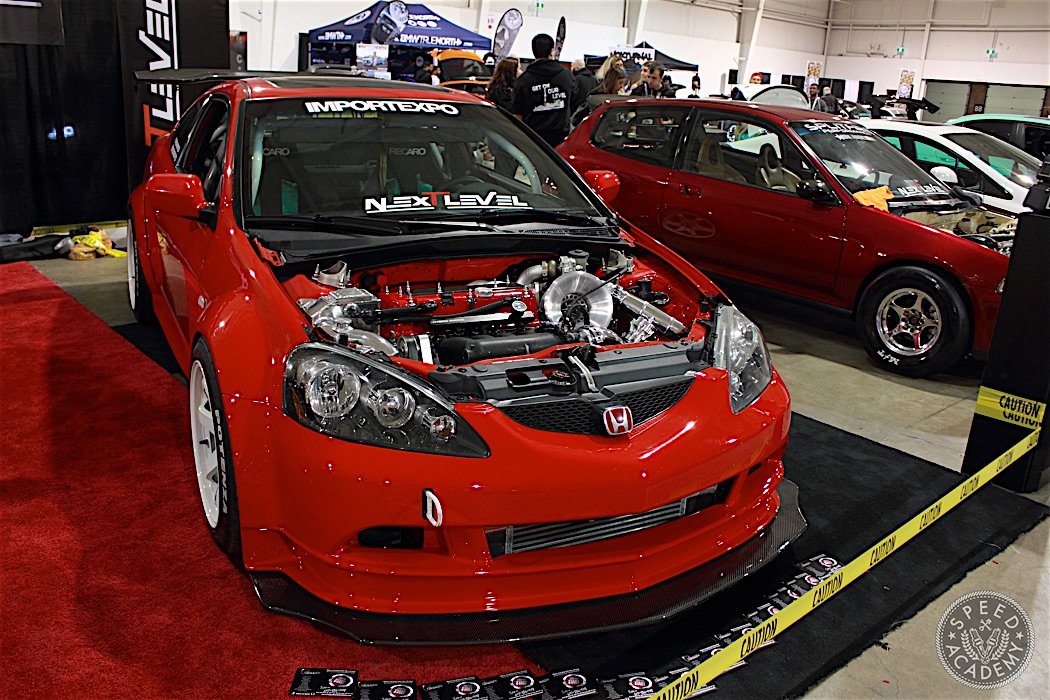 This Acura RSX was another show favourite of mine. I love track inspired builds, even more so if they are actually taken to the track, but I digress. This RSX was sporting a BuddyClub aero kit and Volk TE-37S as well. It also had a front diffuser and rear wing to balance out the aero package.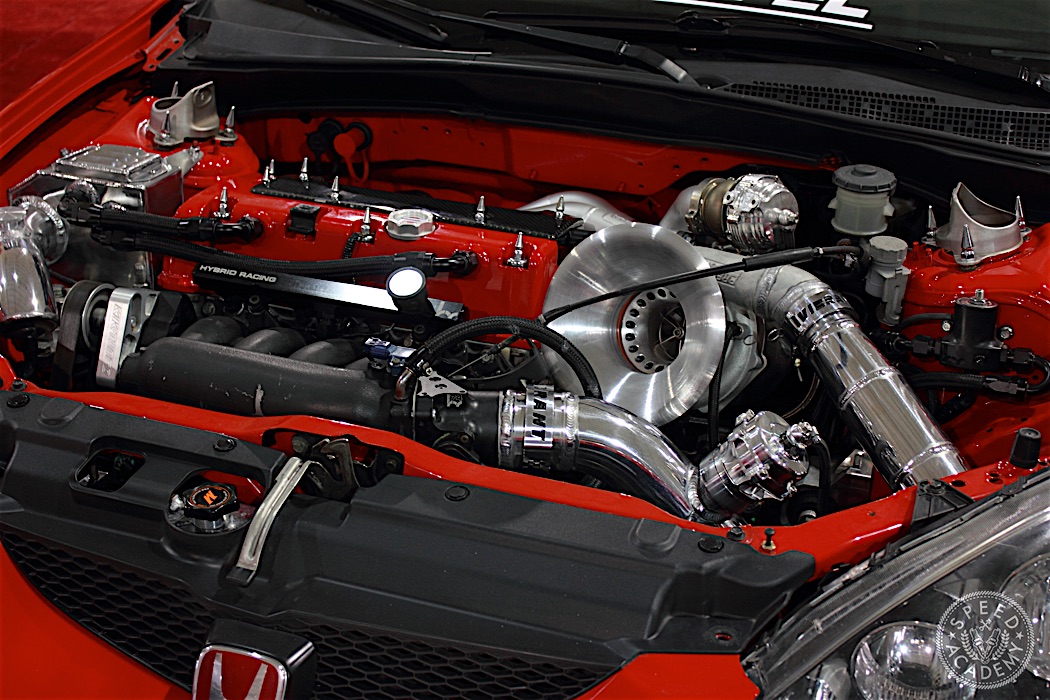 The engine bay housed a turbocharged K20. A Precision Turbo turbocharger provides the boost with Vibrant Performance taking care of the plumbing. Unfortunately the owner was not around for more info. Either way, great build!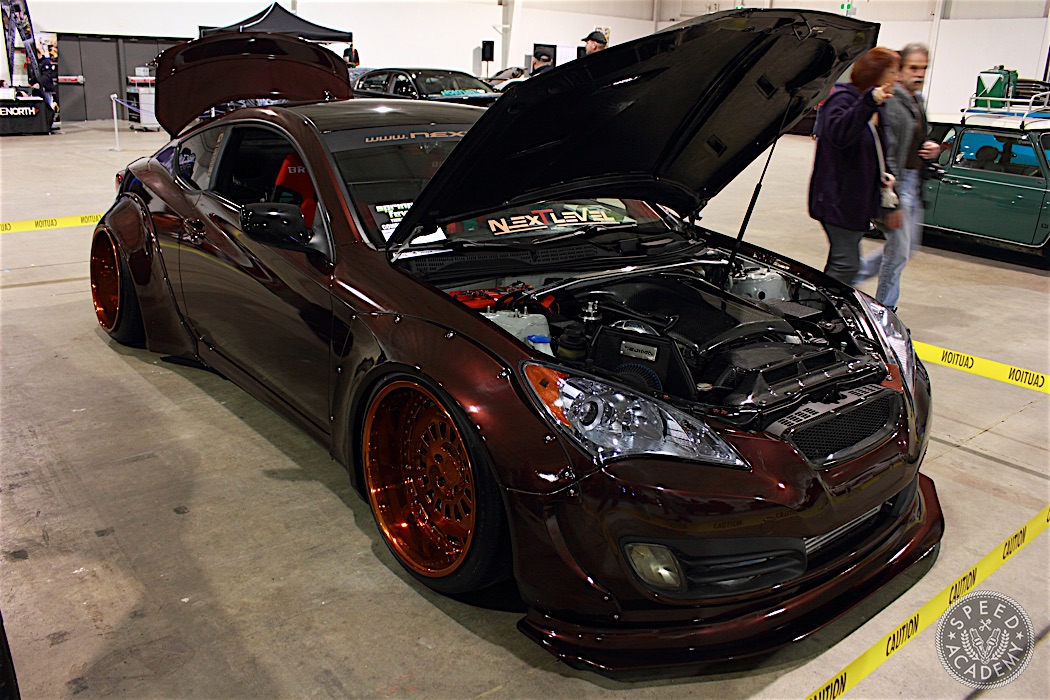 This Hyundai Genesis from Next Level continued with the over-fender trend but executed it very well. The color combination of the body to the wheels has a nice contrast to it. It was also on bags.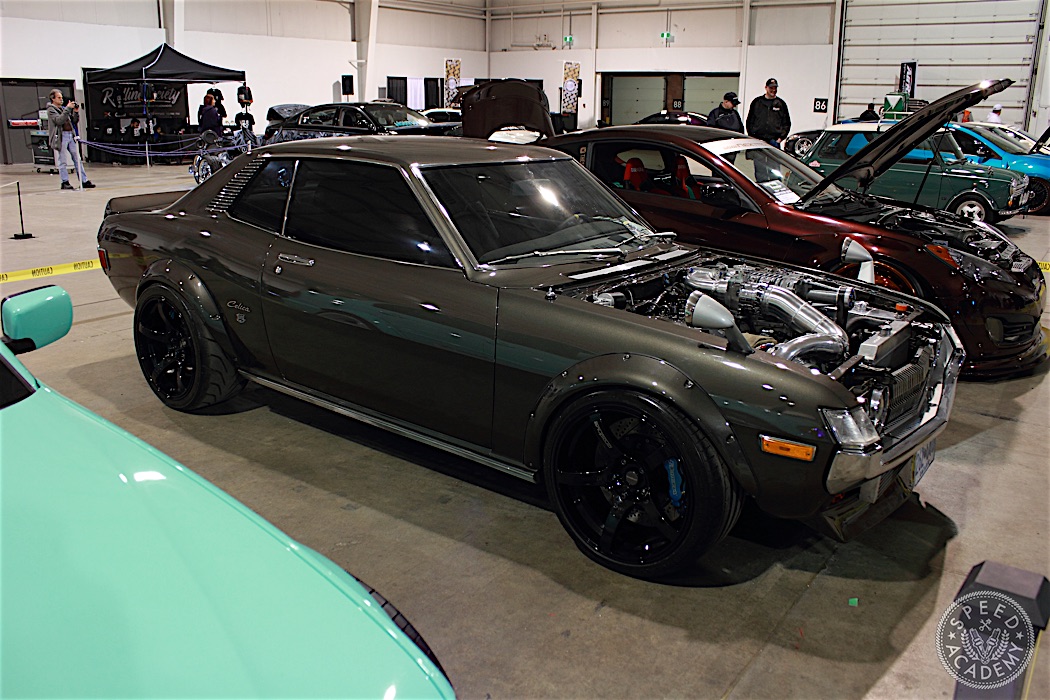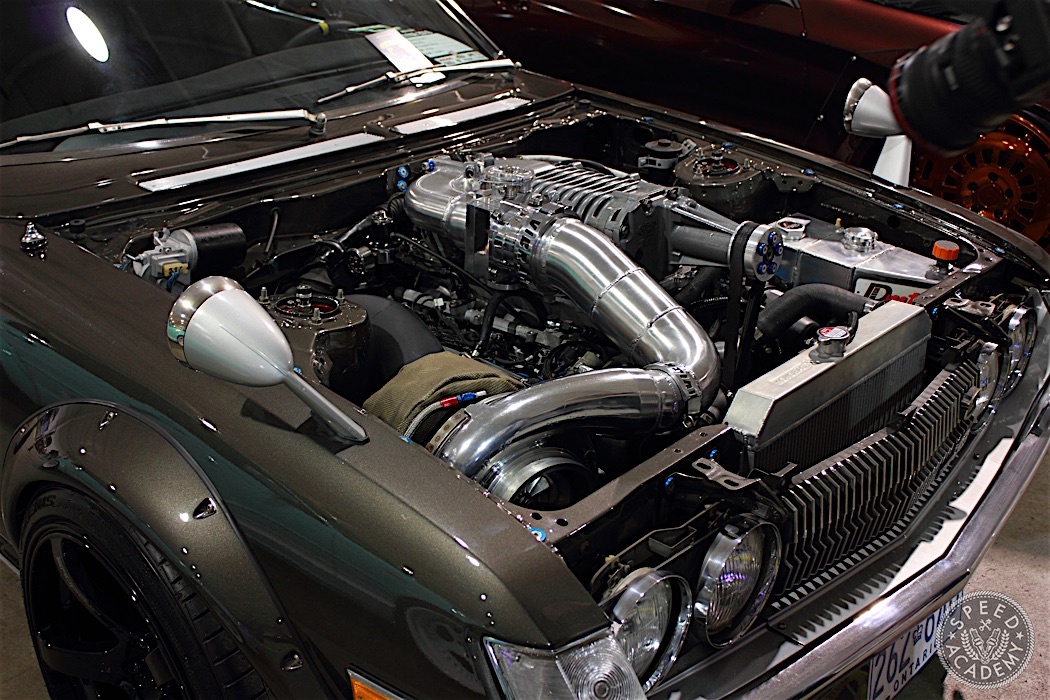 Phuong Pham's 1972 Toyota Celica certainly developed a lot since last year. It's now a twin charged system consisting of a turbo and a supercharger sitting on top of the Toyota 2UZFE v8 it had at the show last year. Can't wait to see what it puts down. Prodrive 5 spoke wheels replaced the TE37s on it last year and do a great job filling out the wheel wells. Dave was certainly captured by it and rightly so.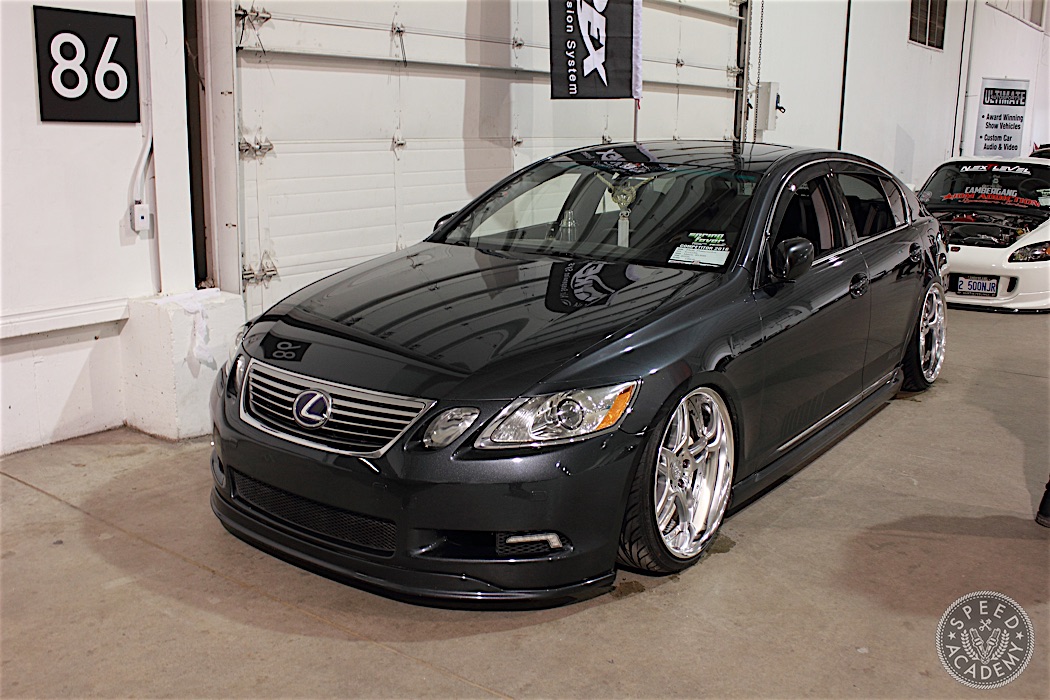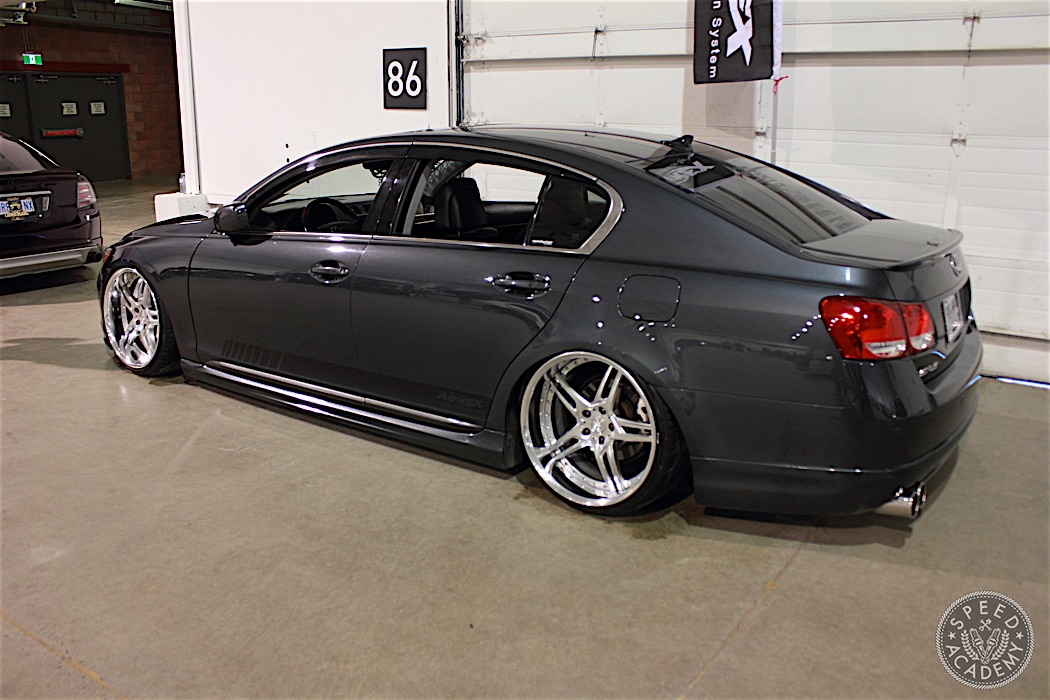 Looking to be chauffeured around? Then this VIP'd Airrex equipped Lexus GS450 Hybrid will get you there in style. It is a shame that there are not more VIP builds here in Canada, perhaps we should do a VIP build for Dave to chauffeur his wife and kids around in?