The SEMA Show has been an annual pilgrimage for us for over a decade now.  We're not really Las Vegas kind of guys, but there is something fitting about the biggest and most glamorous car show and automotive aftermarket trade show in the world (over 1,000,000 sq/ft of floor space and over 150,000 industry professionals in attendance) being held in Sin City. The scale of SEMA is very much in keeping with the biggest Vegas casinos, and the sheer excess of some of the higher profile builds at the show are very much in keeping with the spirit of the town, too.
But since we're not really the glitz and glamour types, we focused on the performance cars we love most and the companies that build the best parts for them, starting at the Rays Wheels booth. Come on, can you blame us for starting here, given how badass this Audi R8 is and how sexy the latest designs and colorways are from Rays?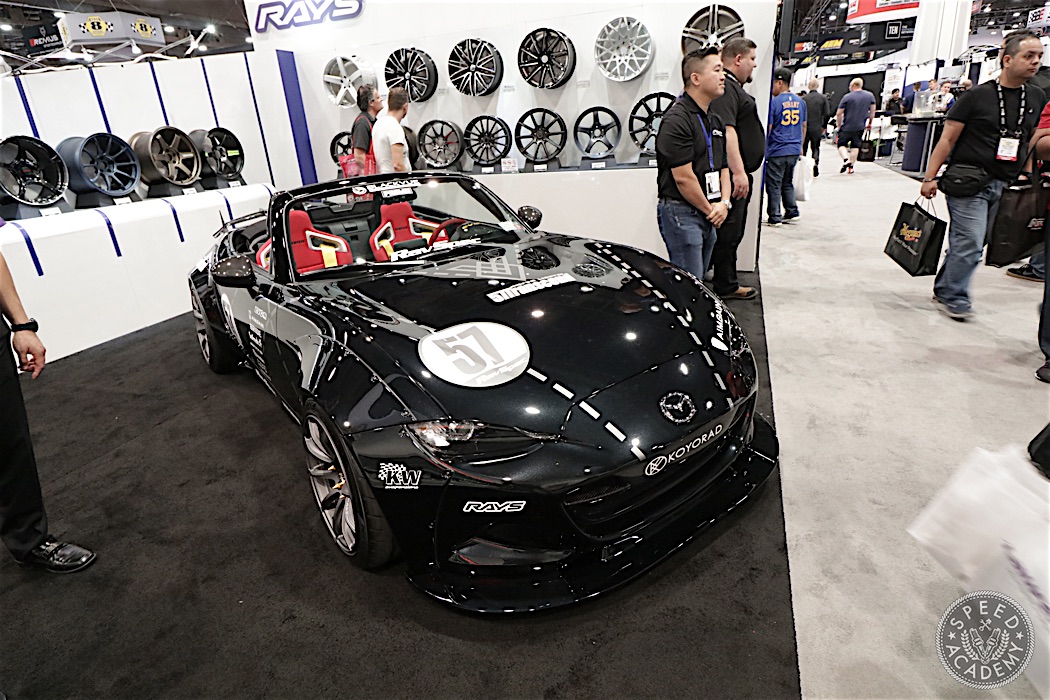 I especially liked the look of this RavSpec prepped Mazda MX-5 in the Rays booth. The Rocket Bunny kit really works well on the ND body shape, don't you think?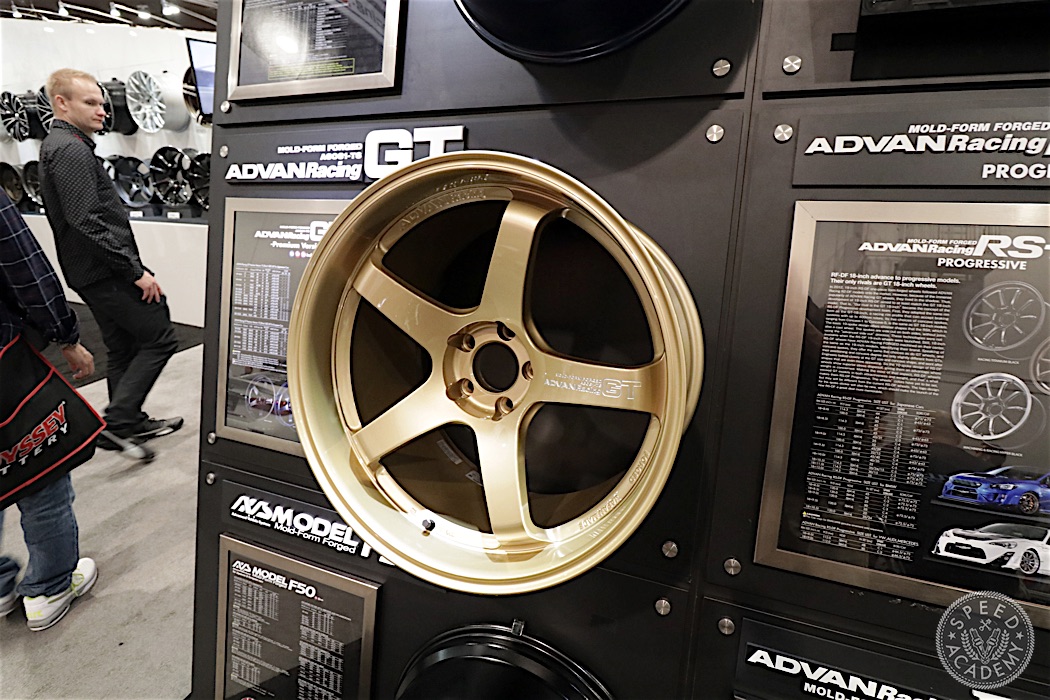 Rays manufactures  Advan Racing wheels, and we're still smitten with the simple elegance of the GT 5-spoke design.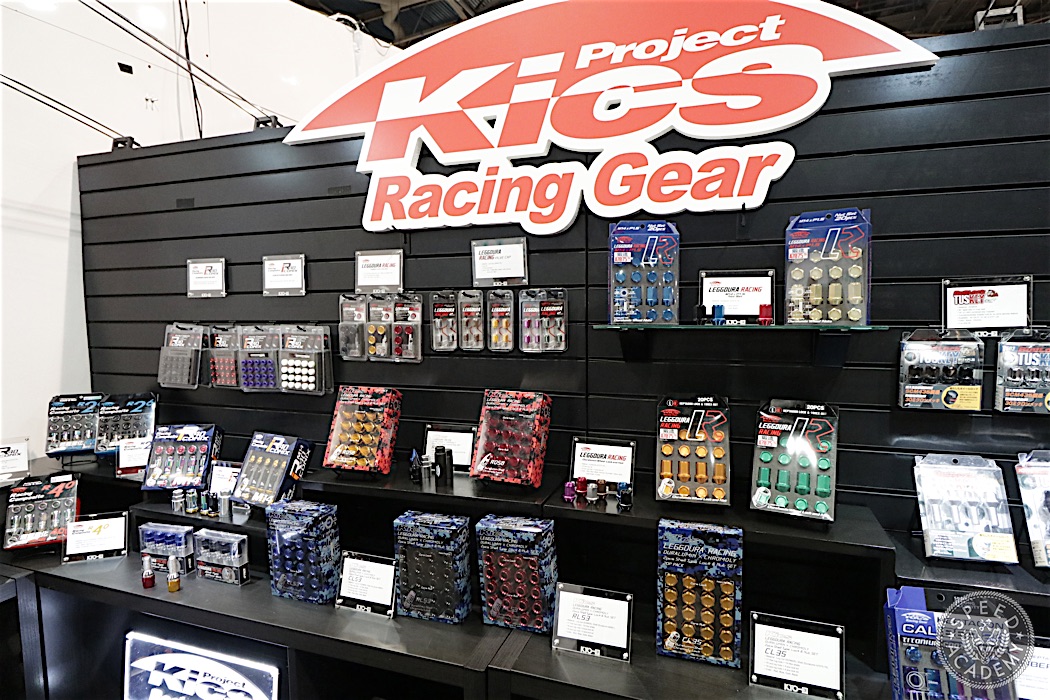 Mackin Industries, the official North American distributor for Rays Wheels, also distributes a few other lines including Project Kics. Need lug nuts? Pretty sure they've got the design and colour you need.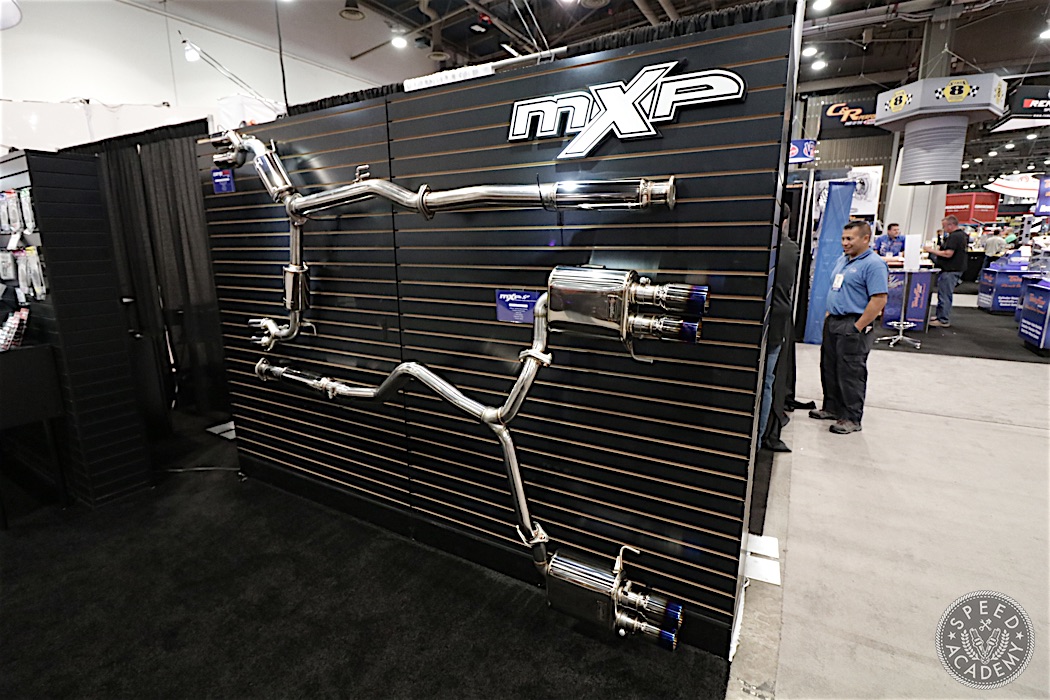 Mackin also distributes MXP exhaust products. If you're looking for a high-quality exhaust for your Japanese or European car, give this brand a look. Really nice build and sound quality.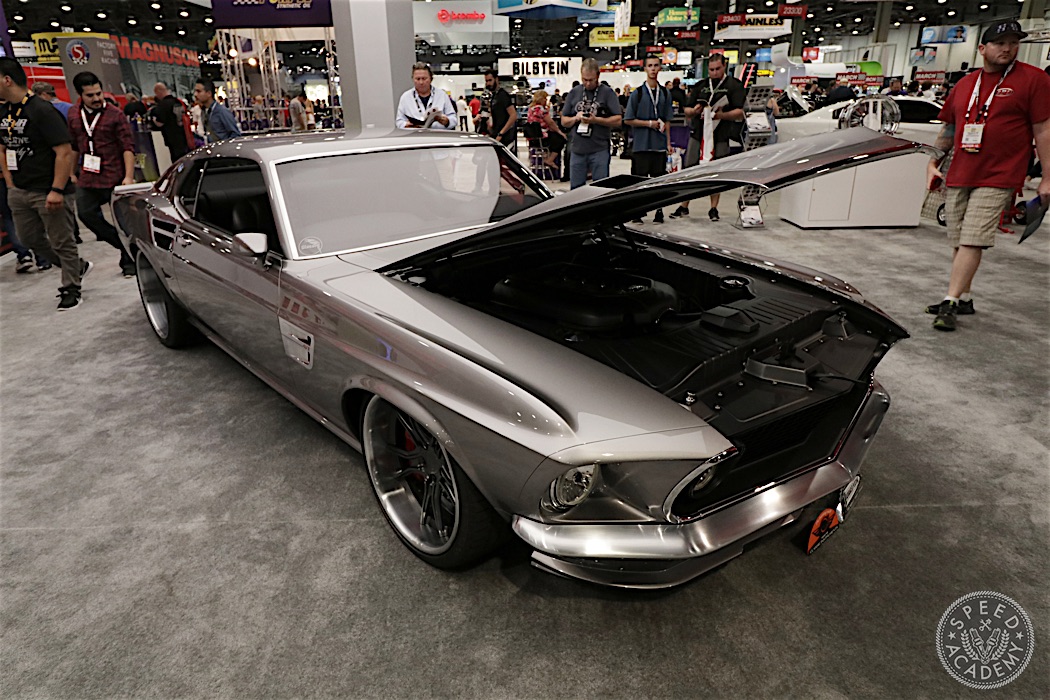 A big part of the SEMA Show experience, at least for us, is also looking at builds that we wouldn't normally come across. Since we're not really hot rod/pro touring/restomod muscle car guys, checking out some of these wild, big dollar builds is always a treat. The attention to detail, the fit, the finish, and the overall impact these types of builds have are undoubtedly in a class all their own at SEMA or anywhere else we've been.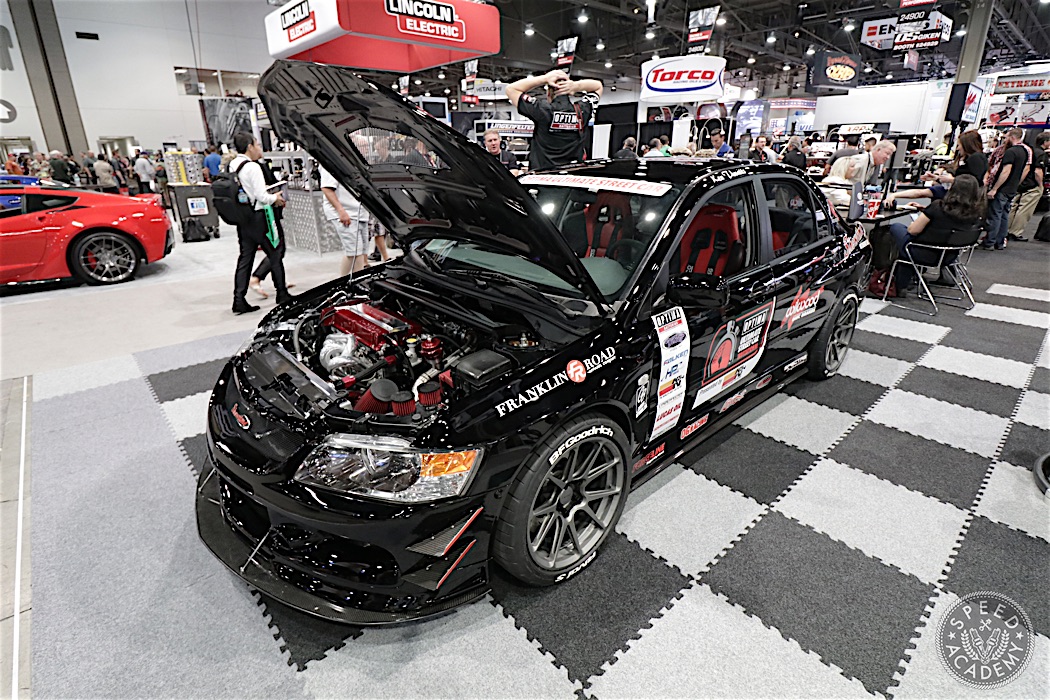 We're far more accustomed to looking at high quality 'tuner car' builds, like this very nicely prepped Optima Ultimate Street Car Challenge Mitsubishi Evo.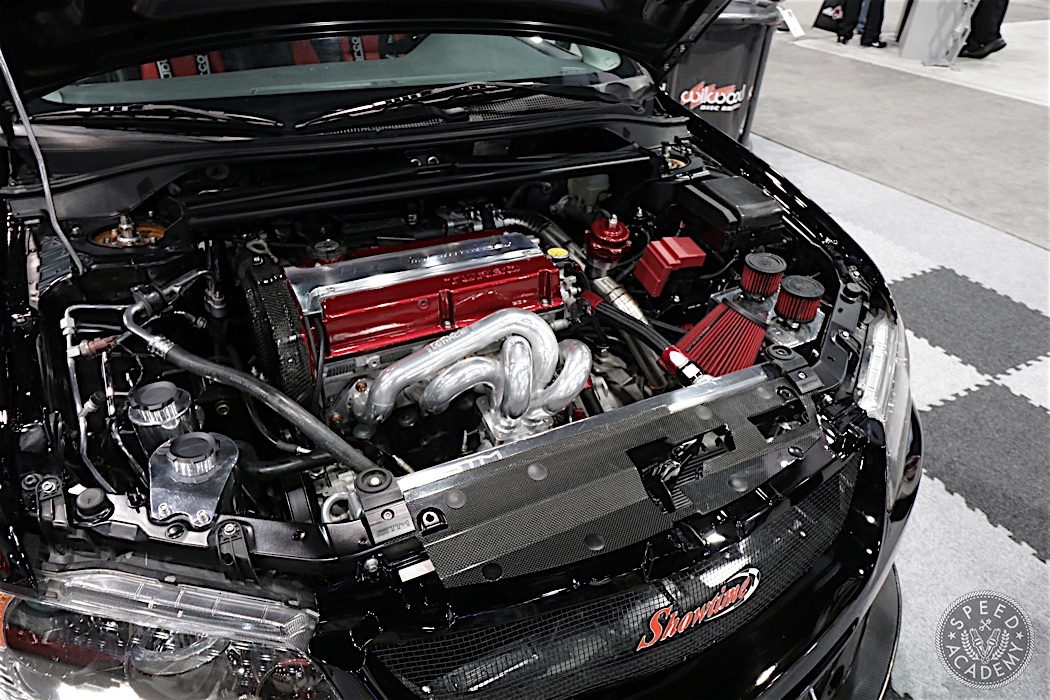 The cool thing about these Optima USC machines is they're all built to show car standards and yet are beat on mercilessly at these very challenging multi-event nationwide motorsport competitions.