In a segment where cargo space and gas mileage are key purchasing factors and the term 'sporty' is merely a buzz word, a new contender has arrived that hopes to challenge those conventions – the 2018 Toyota C-HR.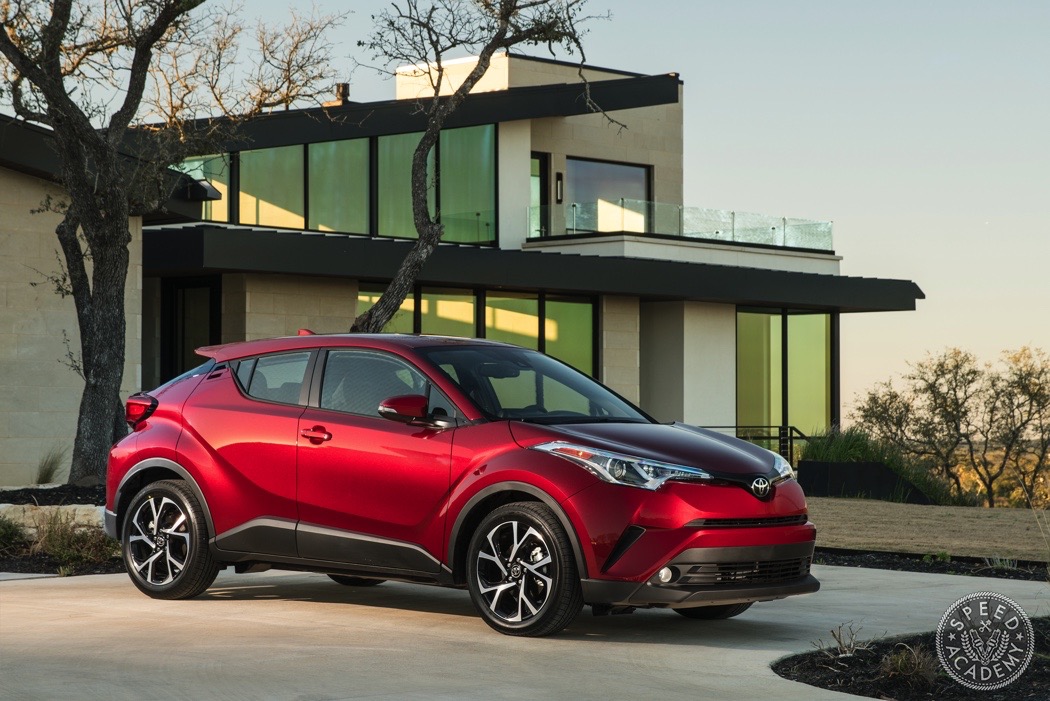 But before you think that Toyota has built a 5-door CUV version of the GT-86, you'll need to forget that notion because the C-HR isn't going to tear up any race tracks or be at home carving canyon roads.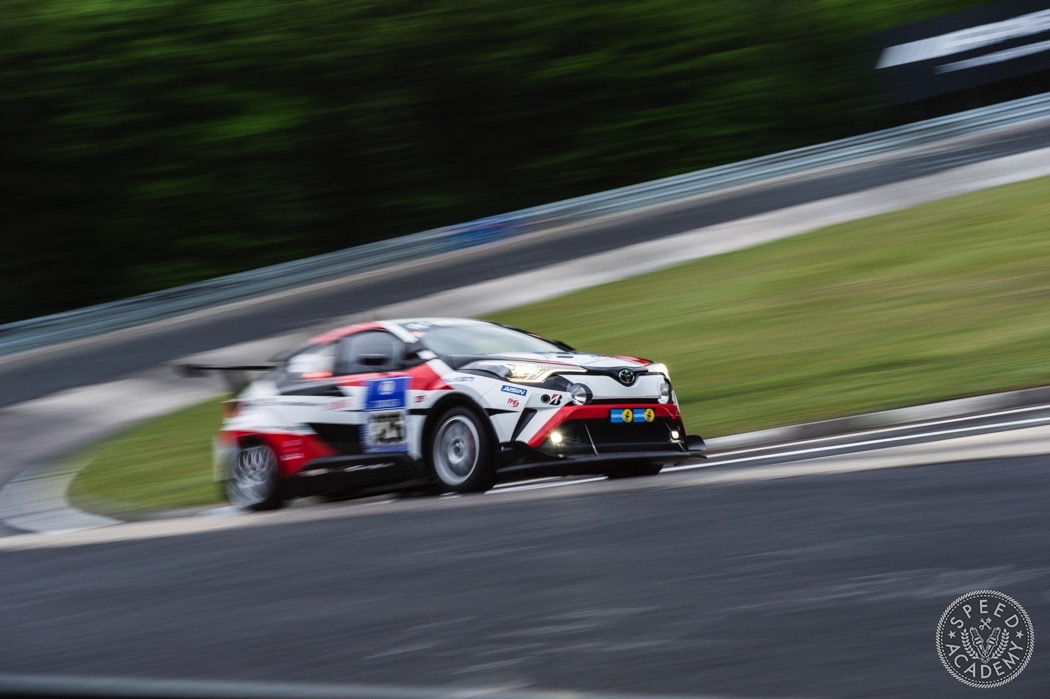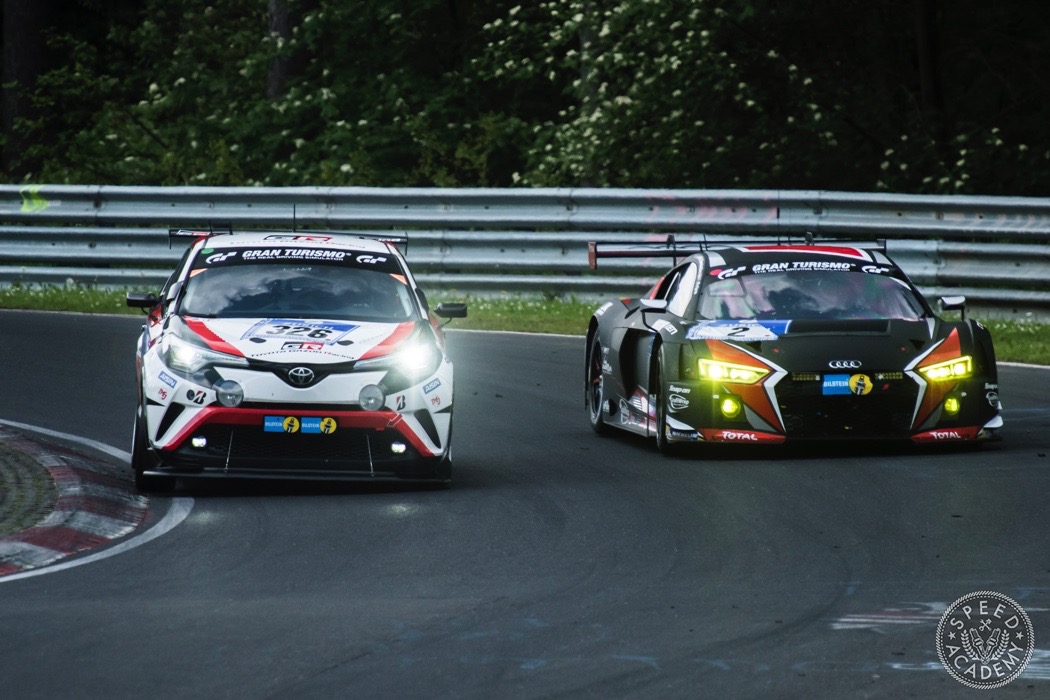 With that being said though, Toyota did campaign a C-HR during the 24HR Nurburgring race so it is a capable chassis which can compete. And some of that car's handling DNA was passed on to its road going sibling which in my humble opinion is the most exciting part of the C-HR.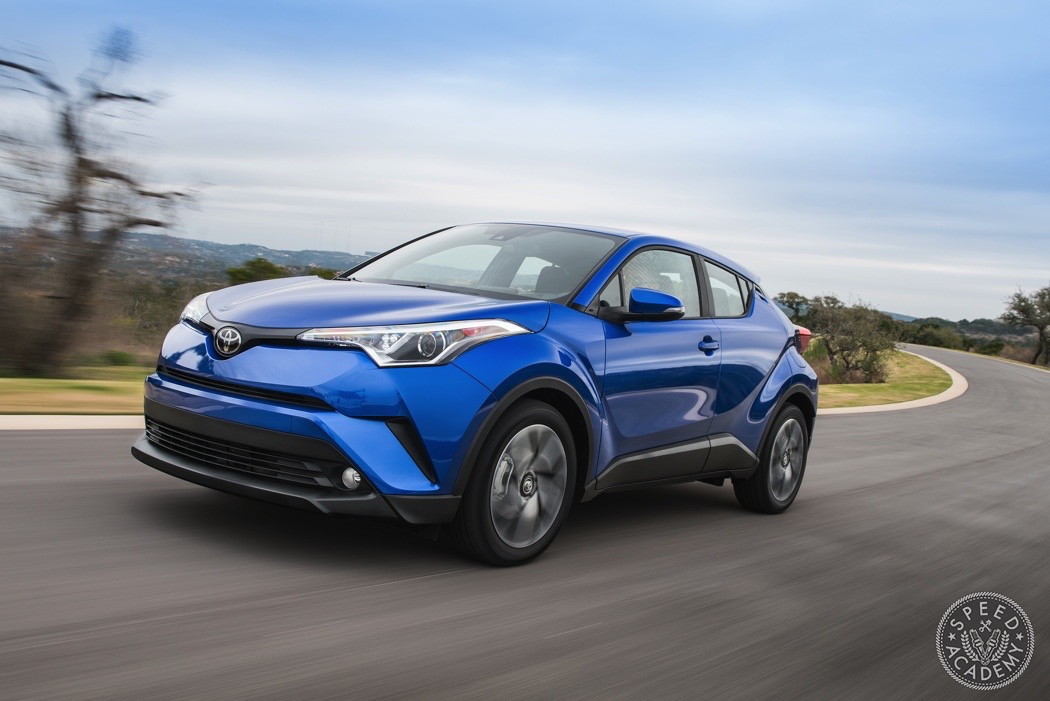 Behind the wheel, the C-HR is nimble, neutral, and flat in corners. It's by far the best handling CUV I've driven and the first that I would consider using the term 'sporty'. Much like the C-HR Nurburgring car, with the right components one could actually build a track car out of a road going car.
However, just because you can doesn't mean you should. The largest hurdle you'll face isn't the chassis because as I mentioned it's quite capable, the CVT transmission on the other hand has no hopes of ever being entertaining on a race track so you'd have to figure out how to mate a manual to the engine but my racer side is starting to come out a little too much.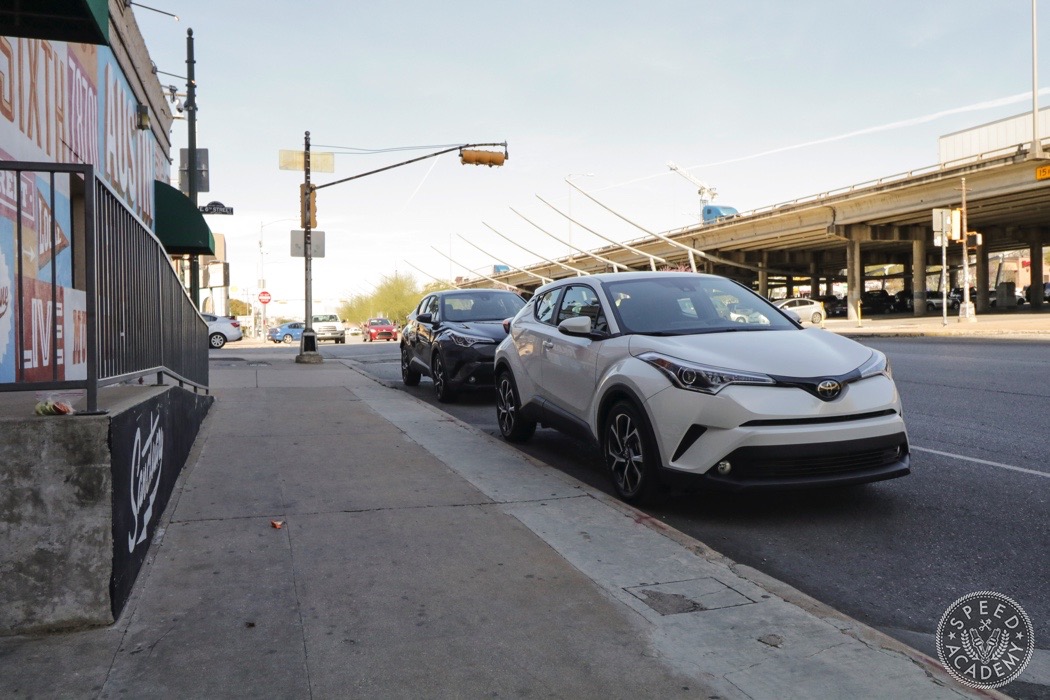 The reality is that the target demographic for the C-HR won't be using it to win races at the track or on the street, instead they'll be using it on their daily commute and grocery runs. For that, the C-HR is perfect. I couldn't find any flaws with it, the interior is focused on the driver, the seat position isn't awkwardly upright, the steering wheel is at perfect arms length and the seats are well bolstered.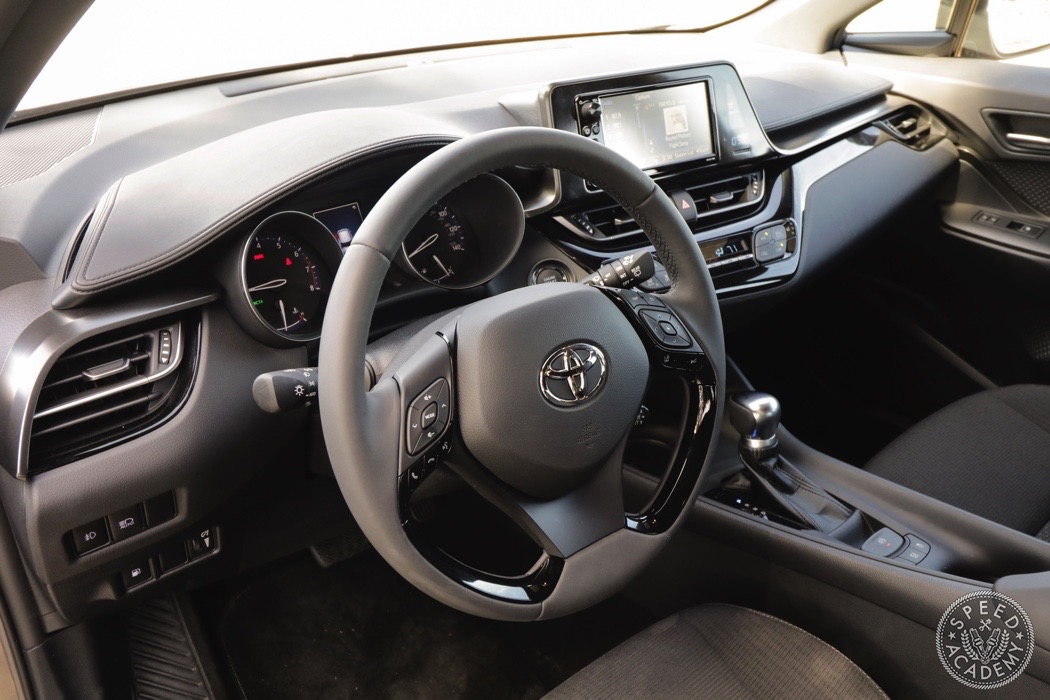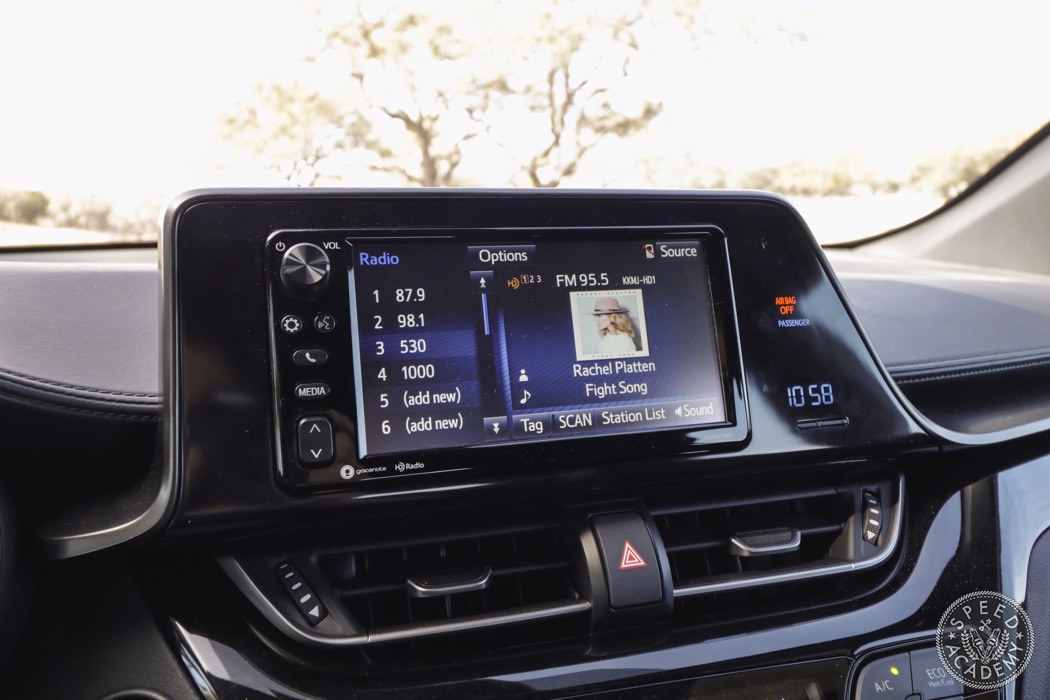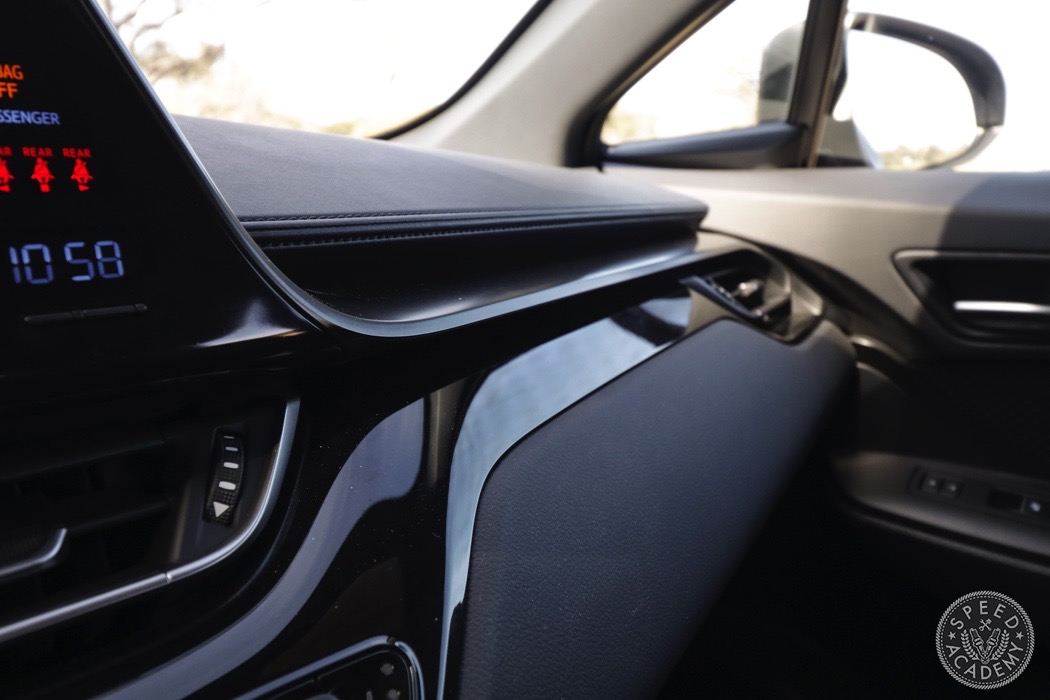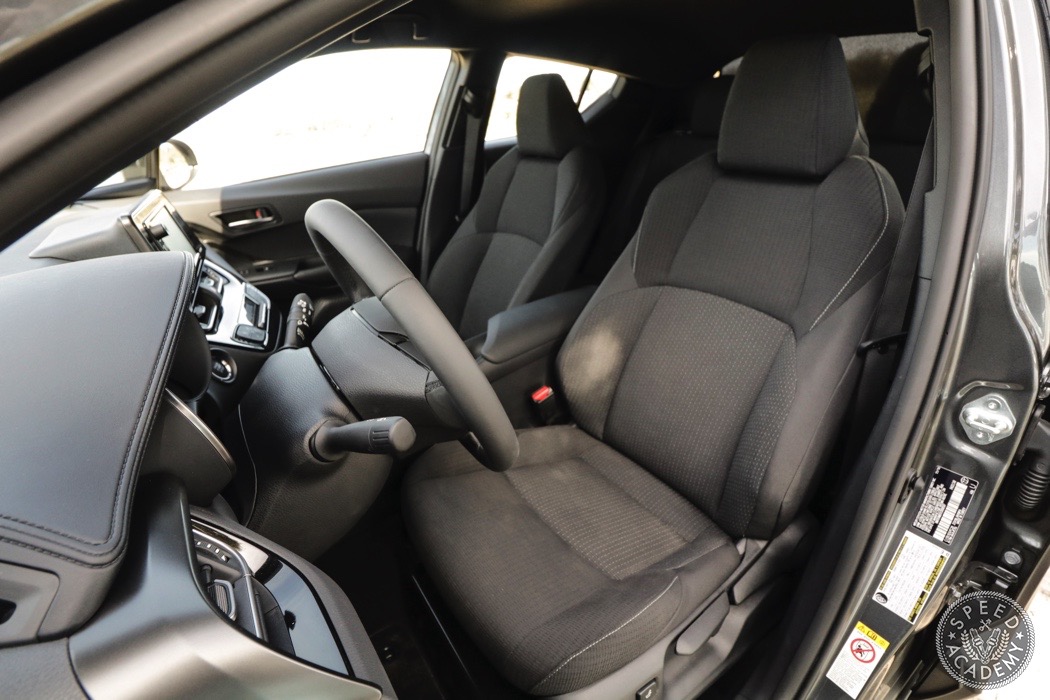 The design is extremely modern with smooth lines that connect and flow throughout the dash, instrument panel and center console.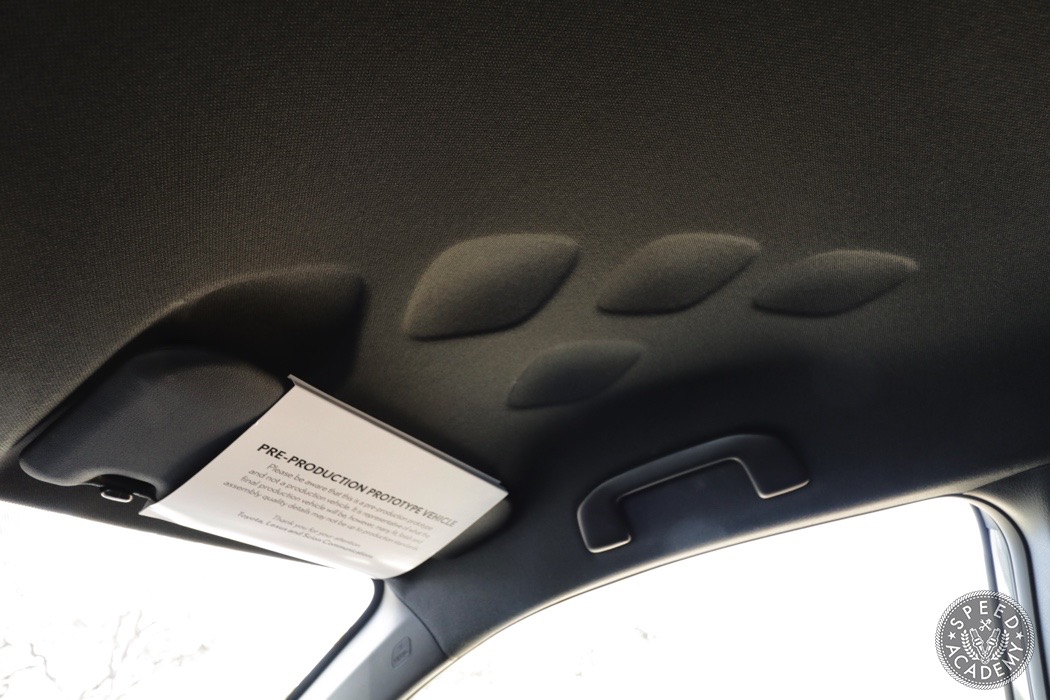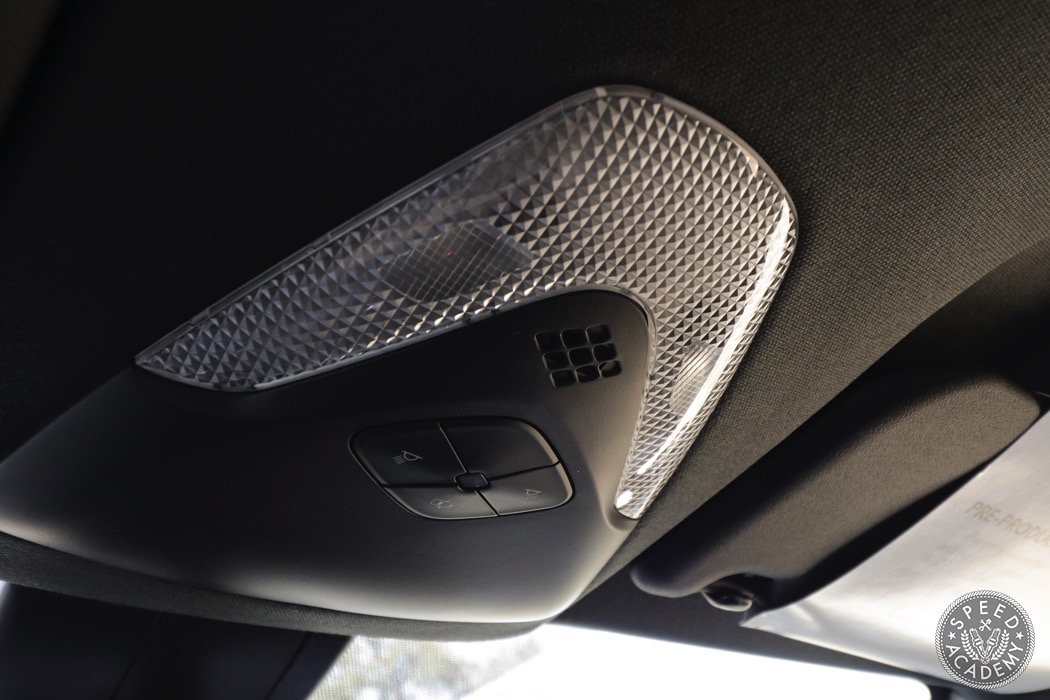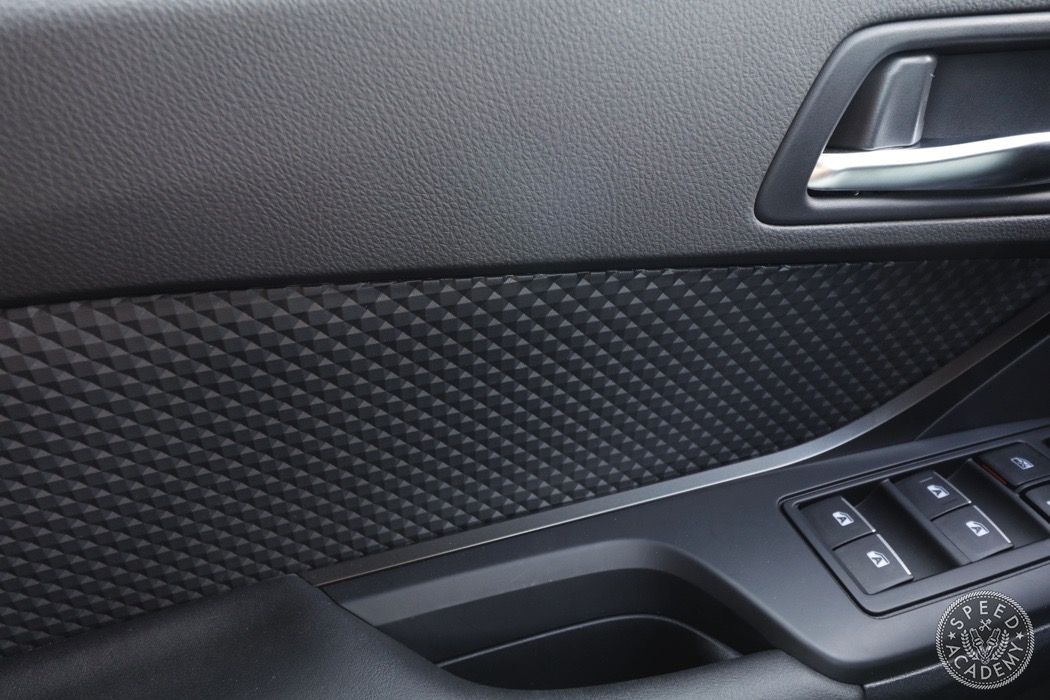 There's a diamond theme sprinkled on all parts of the cabin but I'll let you be the judge whether it works or is a bit overdone.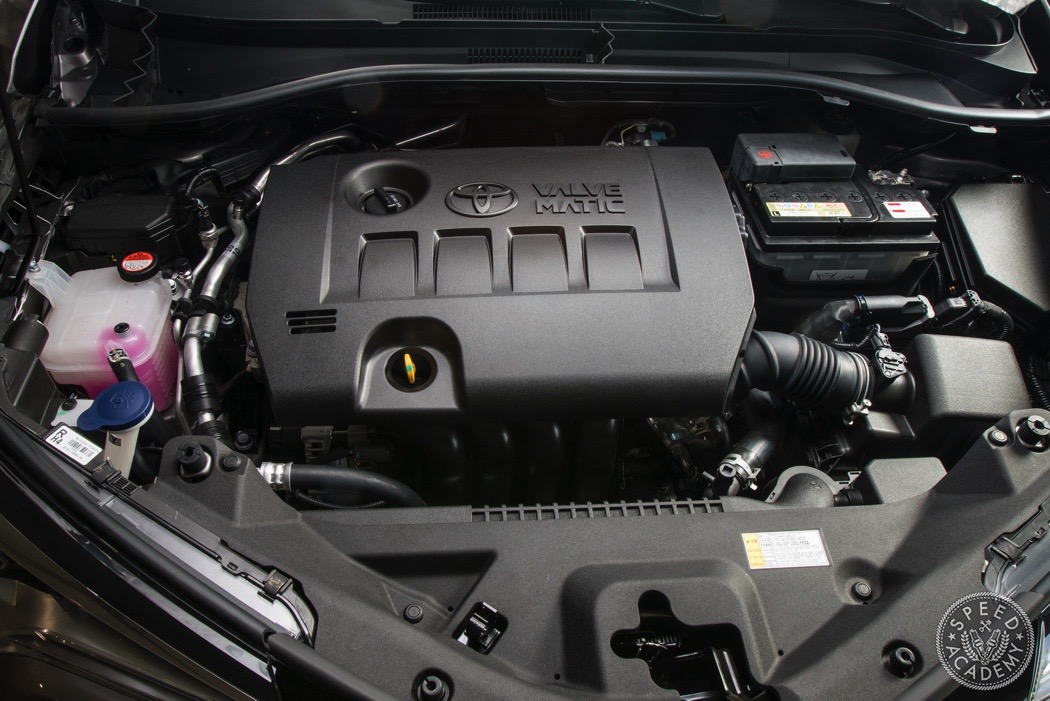 The 2.0L 4-cylinder engine and CVT transmission deliver smooth acceleration and again get no complaints from me. Do I wish there was more then 144hp and 139ft-lbs on tap? Maybe but when you consider the 27 city / 31 hwy / 29 combined MPG it's a hard trade off to give up MPG for power when it's not going to be significant.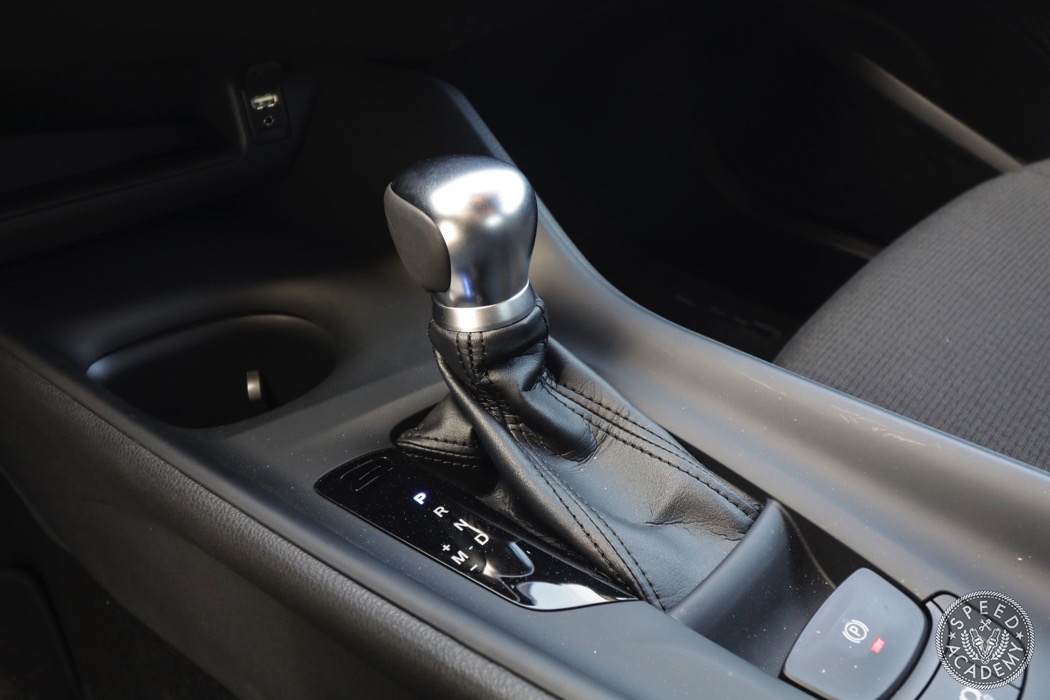 I've never been a fan of CVT's since they just love to hang the RPMs but they are becoming a main stream product which has improved over the years. The manual mode with seven shift points can make driving a little more exciting but I found myself fumbling with the shift knob requesting up or down shifts. A set of steering wheel mounted paddles would have been a nice touch but one that most likely carried an expensive price tag that didn't make financial sense for a vehicle that starts at just $22,500.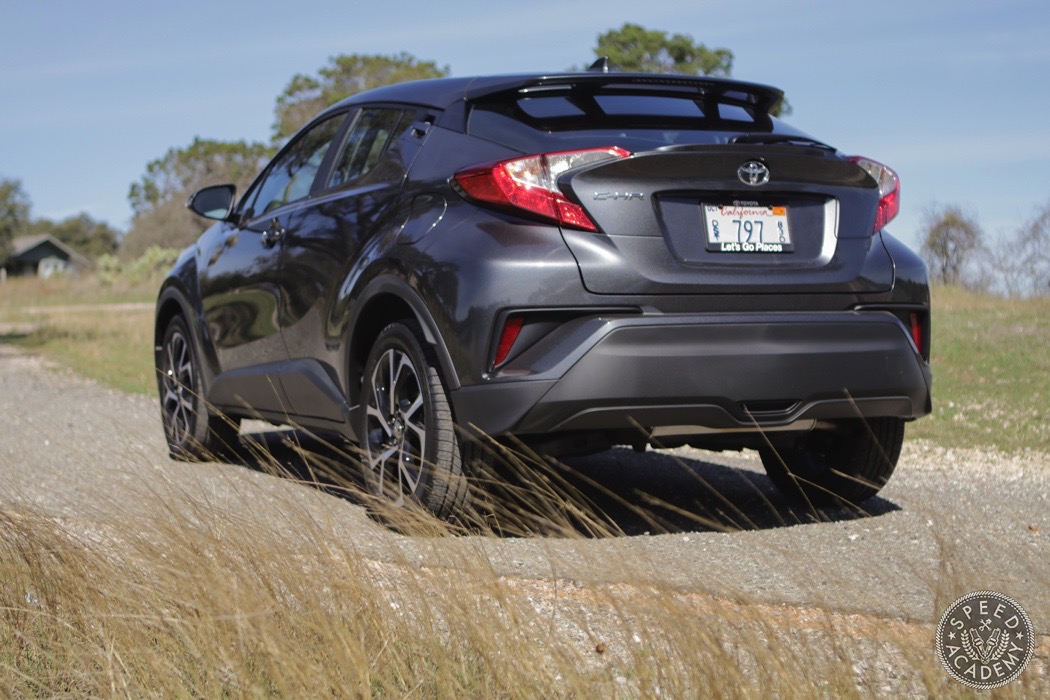 For that amount of money, the 2018 C-HR does present some great value especially when you consider it comes standard with pre-collision system, lane departure alert with steering assist, dynamic radar cruise control, 10 air bags, hill assist, and a backup camera. There are few vehicles that offer all these safety features for that kind of money and sure, we can complain about the lack of options that other competing models might have but when there's very precious cargo in the rear seat, safety features are always a top priority.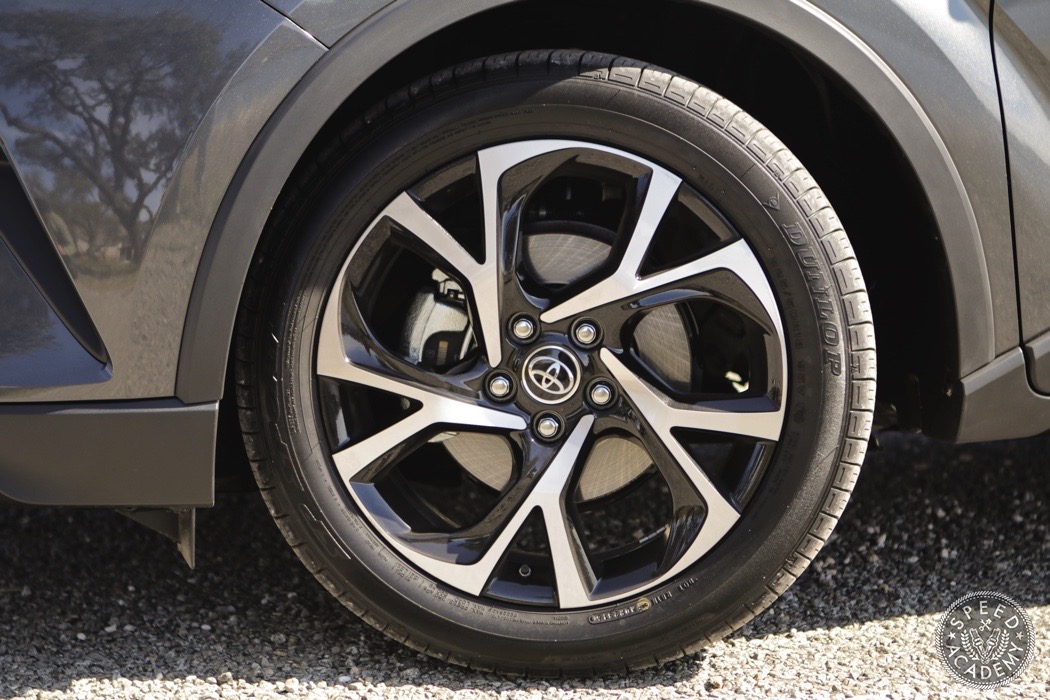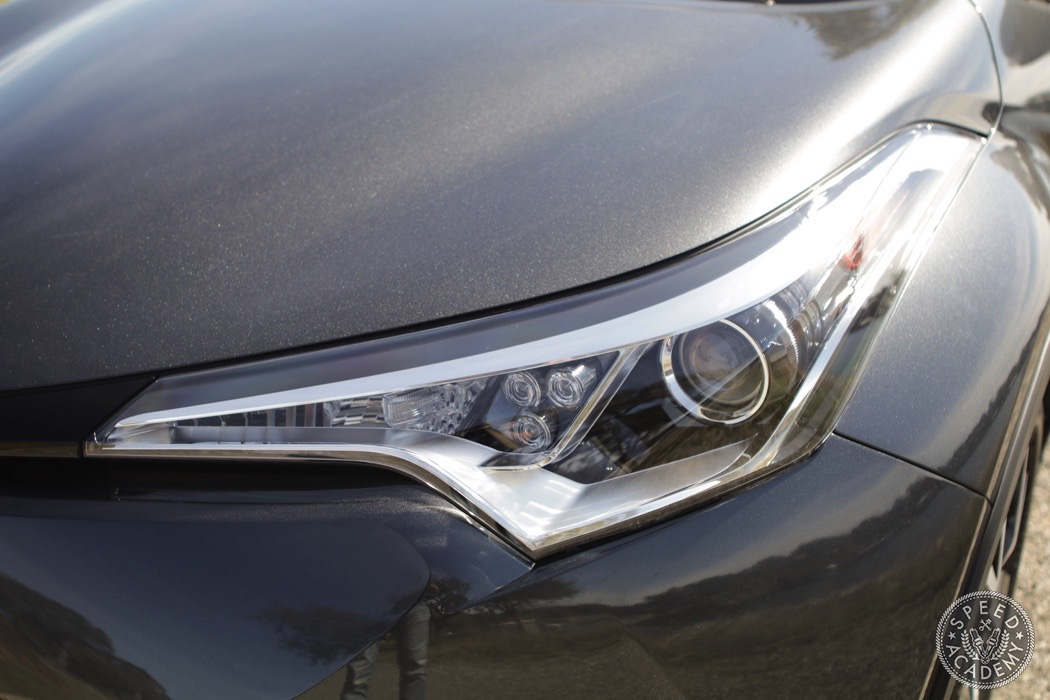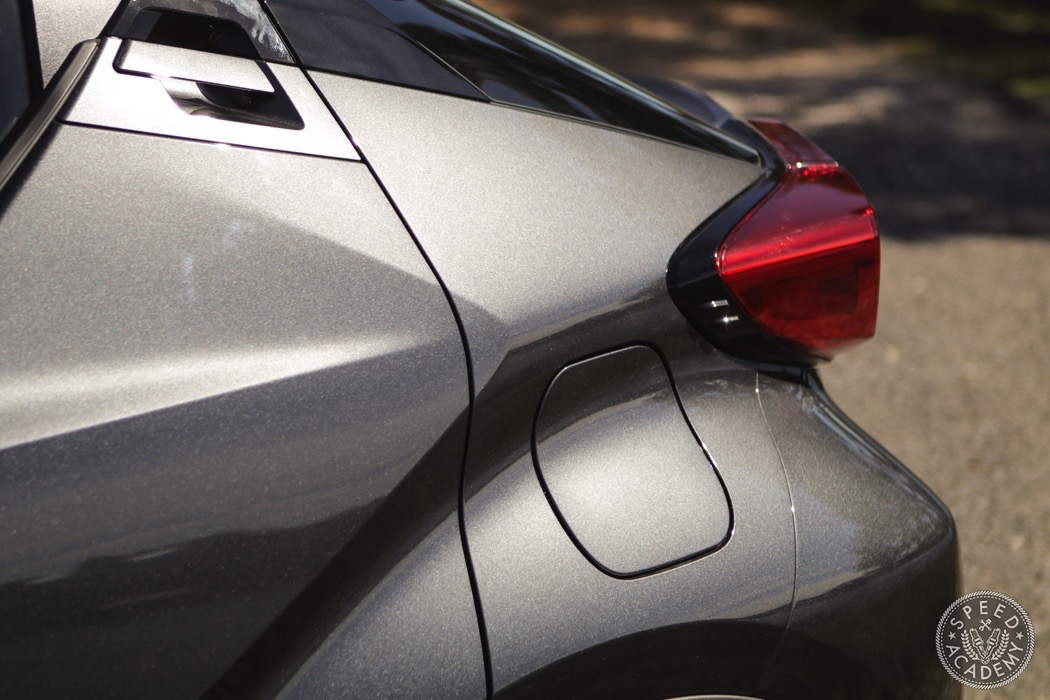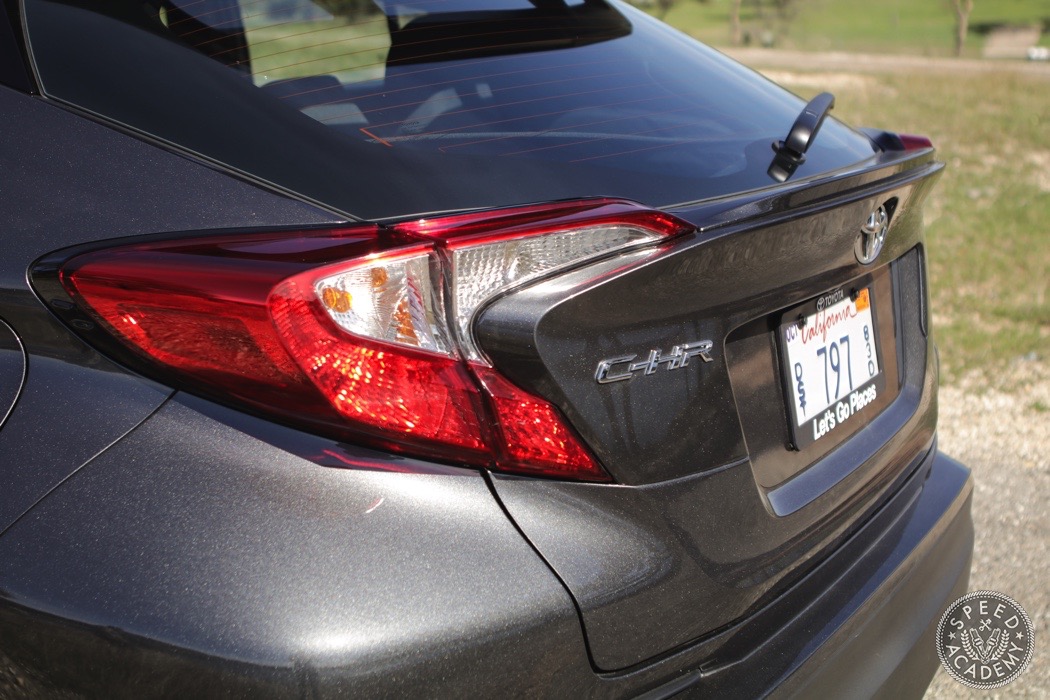 Toyota's recent commitment to a new edgy and bold design both inside and out has paid off as the C-HR delivers striking good looks and aggressive lines that flow well throughout the body lines. Of course, the lines that I see as daring and modern others will scoff at but don't forget that not so long ago the largest complaint about a Toyota was it's boring styling.
The 2018 Toyota C-HR is a perfect addition to anyone with a young family, or as a second practical and spacious (think parts hauler) vehicle. Best of all, it doesn't look half bad slammed, on a set of upgraded wheels and some body trim!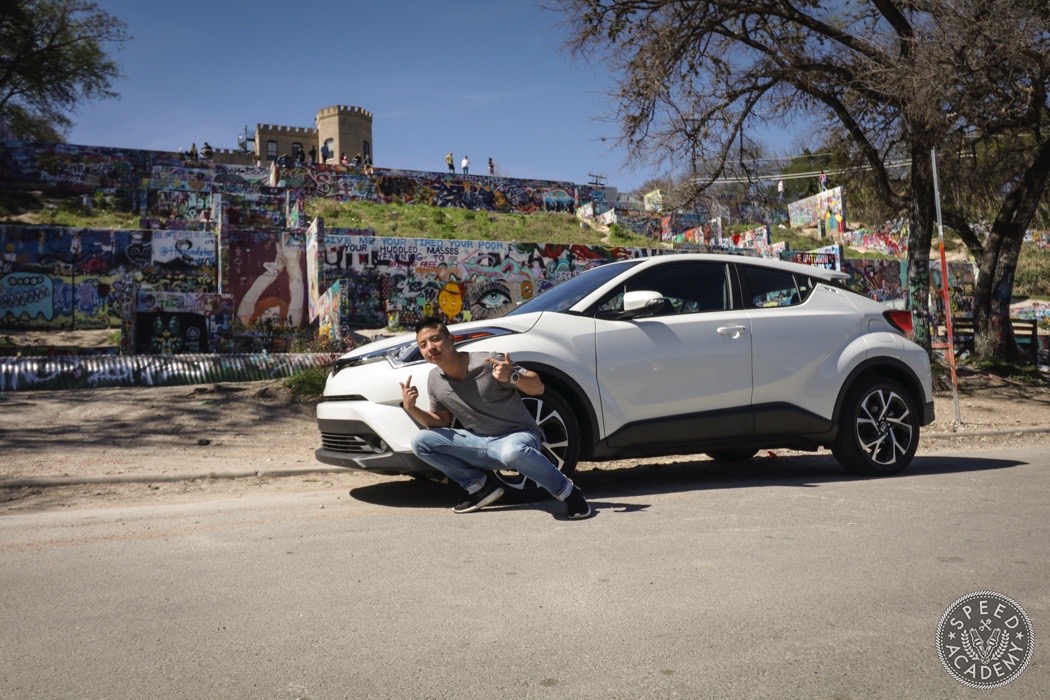 And most important of all, if Super Street Editor-In-Chief, Sam Du approves of it then the C-HR must be a winner!