The 2019 SEMA Show officially kicked off today and we were there, bright and early, getting a head start on bringing you all the freshest builds and newest parts on display. As is our usual approach to SEMA coverage, we shot a ton of video, so be sure to check out our Day 1 video posted at the end of this story.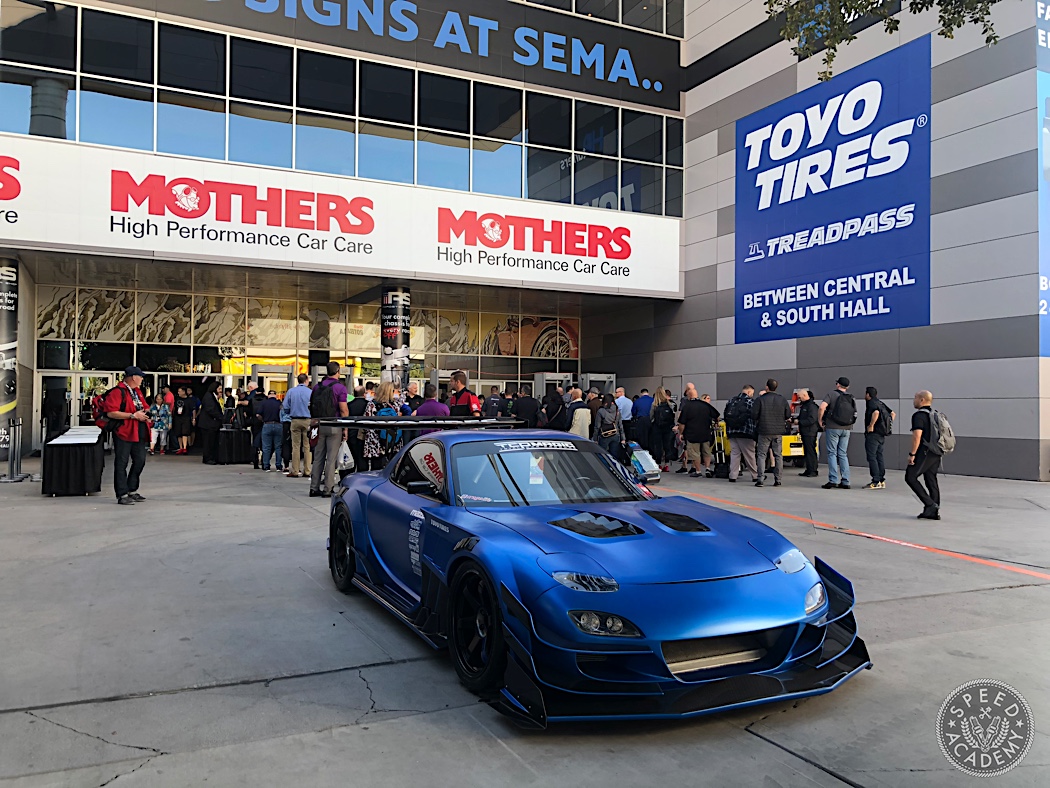 Since we don't offer any commentary in these videos, it's purely the raw sounds and sights of the show as if you were tagging along with us, I'll offer a few words here on the 2019 Show so far.
It won't come as a surprise to anyone following along on social media that the car of the show is the A90 Toyota Supra. We've only covered the Performance Hall and a bit of the outdoor area out front so far and we've already seen at least 40 Supras (28 of which you'll see in today's video), most featuring wide body kits and aggressive wheel fitment.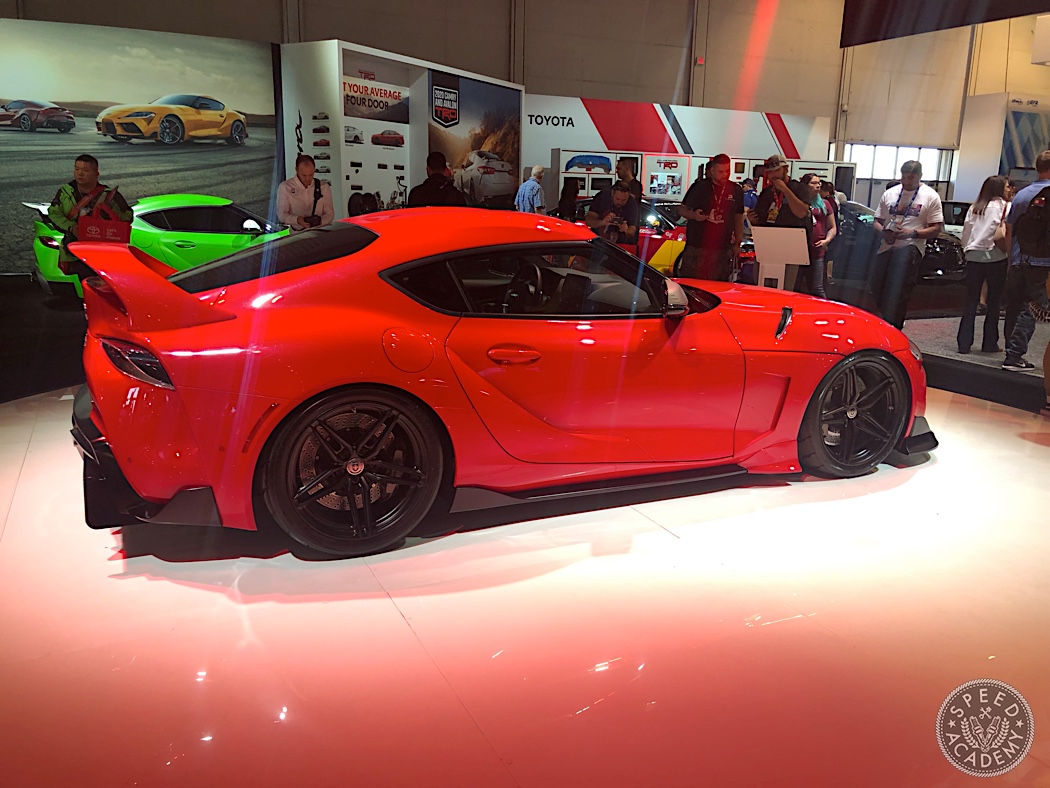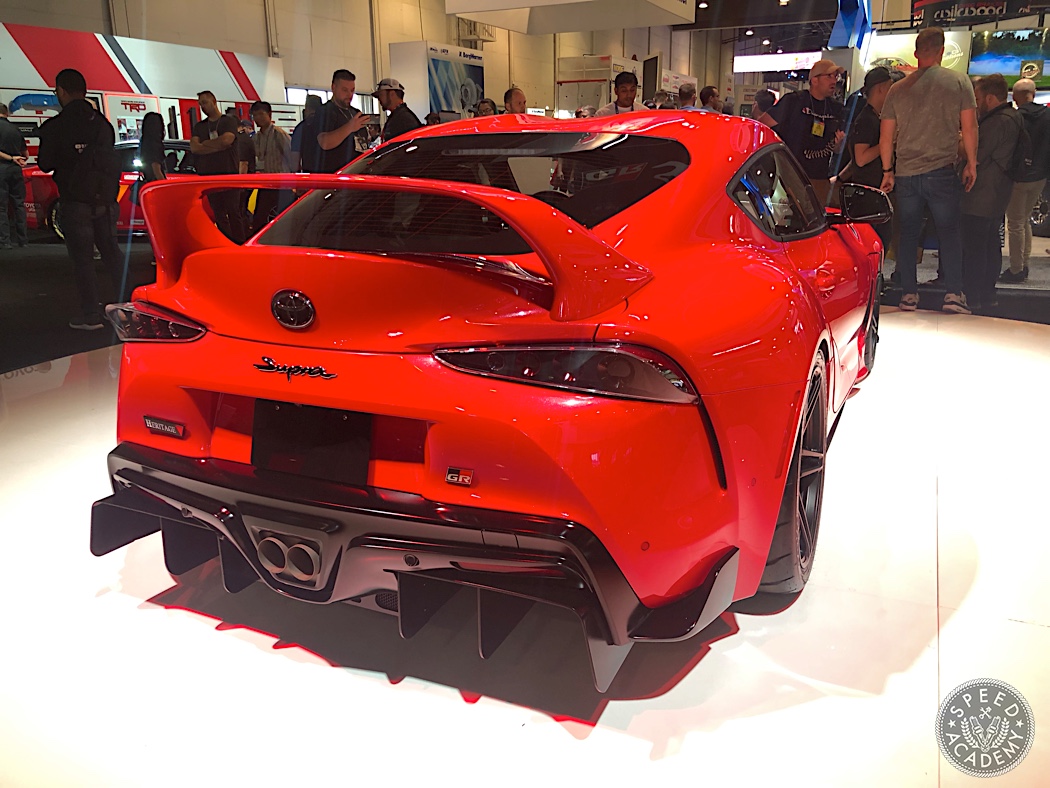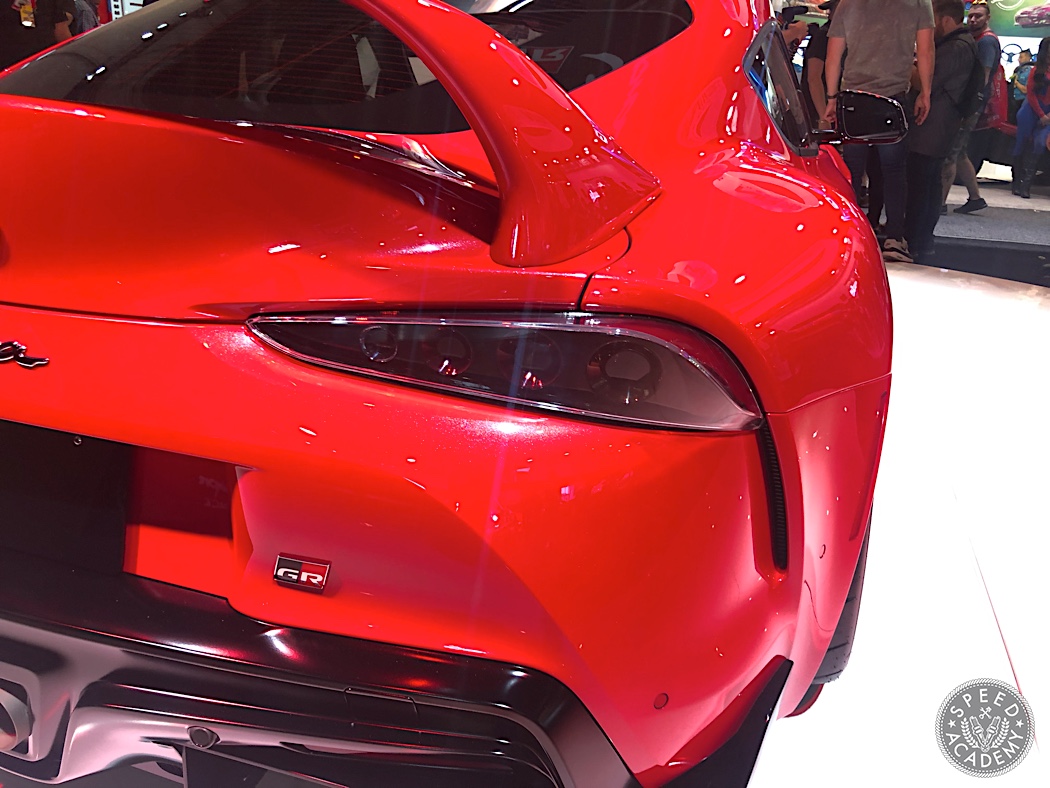 But for us the coolest Supra so far has to be the Heritage Edition in Toyota's booth, which is an in-house build by Toyota with many subtly executed tweaks that pay clear homage to the A80. I especially like the rear end with the center exit exhaust along with that trademark MkIV style spoiler and taillights with the distinctive MkIV style 4 circular lights. Oh, and it gets 500-hp, because more power is good.
The most innovative new product we saw today has to be the electronic wastegate from Turbosmart. This magical electronically-controlled gear-driven pump gives you total and precise control over boost pressure, but does require a serious tuning solution where a skilled calibrator can build out a custom boost control table. In the right hands it allows a huge amount of control such that you can set boost pressure based on a whole host of parameters, from on-track GPS coordinates to throttle position or gear or RPM. The possibilities are endless and this is without a doubt a game-changing product, and apparently the judges at SEMA agree because it was awarded best new product at the show.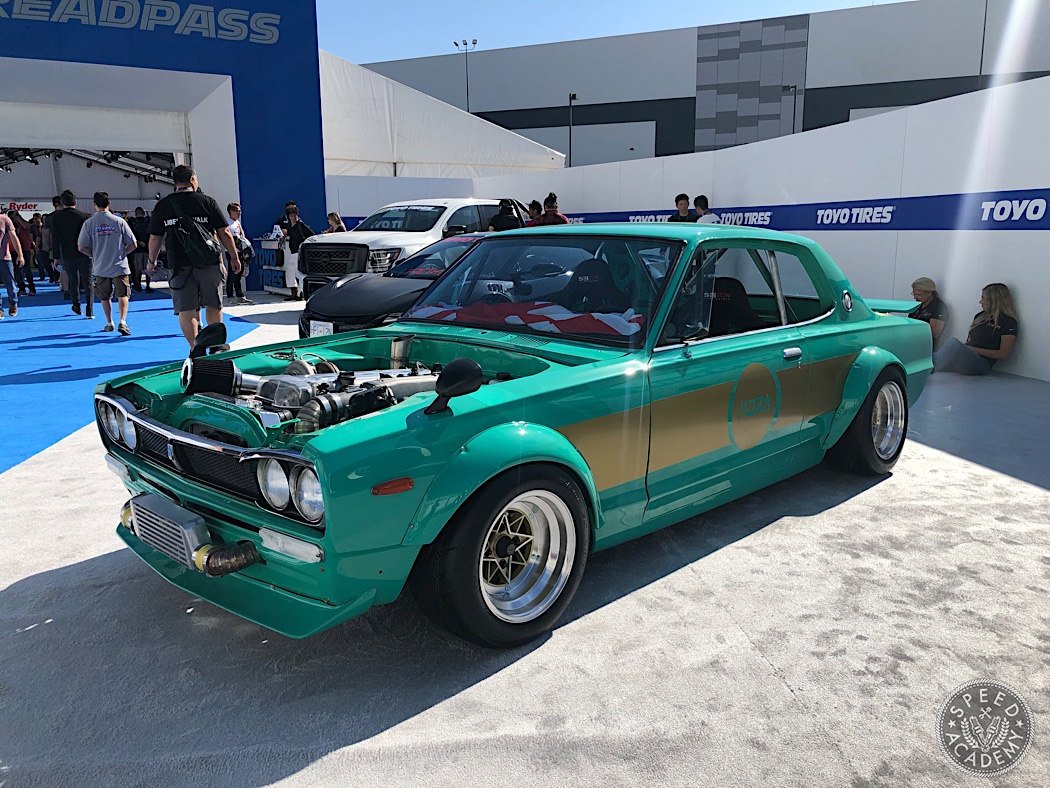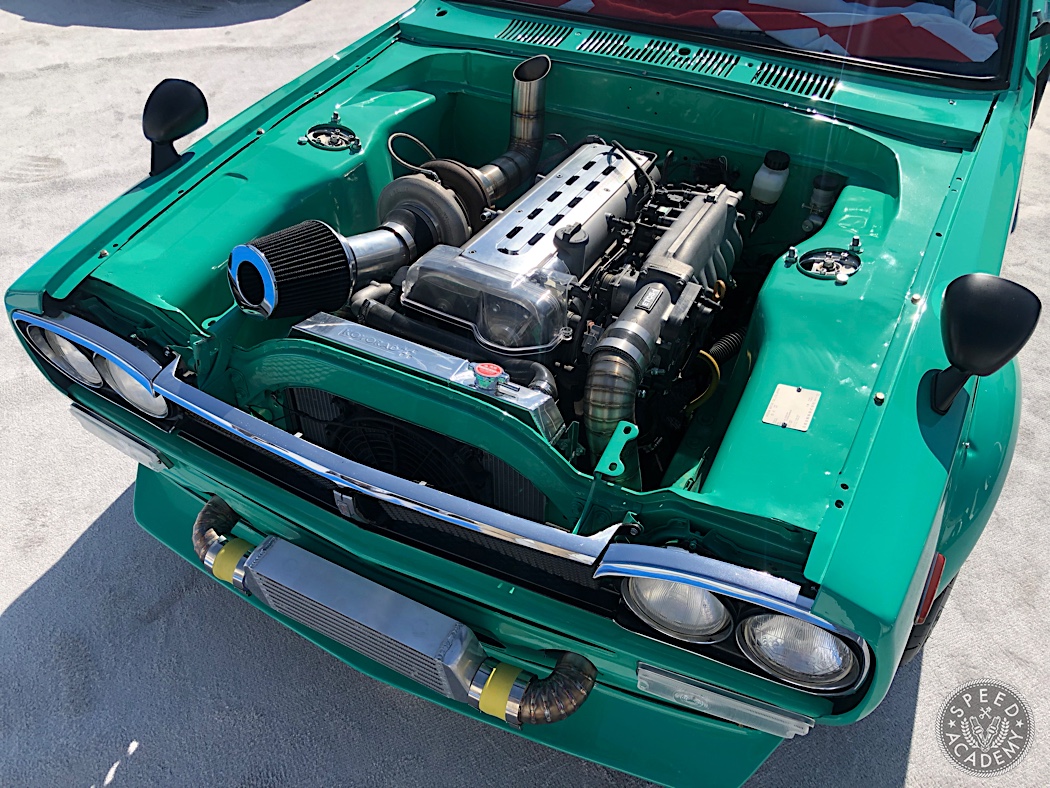 One of the highlights at the SEMA Show every year is the Toyo Tires Treadpass area. Whoever curates these cars for Toyo is a true tastemaker, because the selection and variety of builds here is second to none, including this 2JZ swapped Skyline. Here's a few more of my favorites from the treadpass this year. Old school rules (and yes, I know, we need to finish Connie Celica soon).
Speaking of old Celicas, seeing the JH Restorations RA21 Celica in person was very cool, having followed this build on social media the last few months.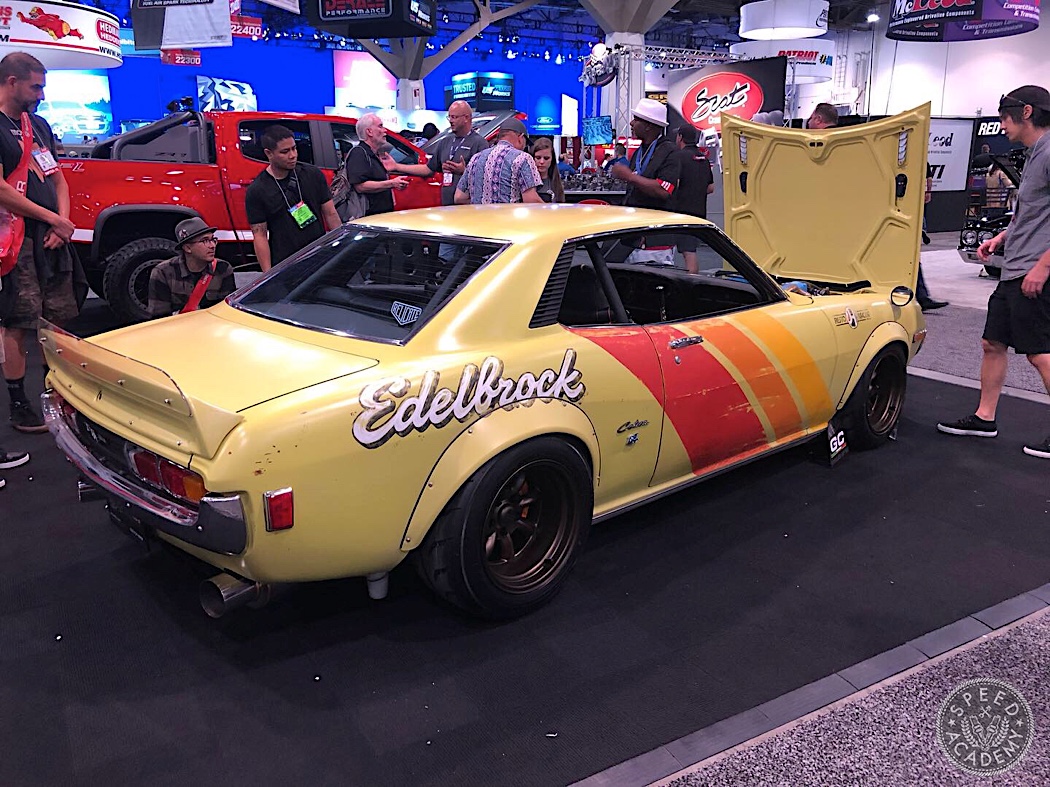 The LS engine swap (with Edelbrock intake manifold and Glease Manufacturing headers) may be controversial amongst the Toyota faithful, but there's no questioning the overall quality of this build. Being local to us up in southern Ontario means we can even have some Celica track battles with this car next year!
Clearly I have a bit of a classic car fetish going here, so let's finish this post off with a few more sexy pieces of old school tin, followed by our Day 1 video. Enjoy!