Breaking news! Our friends at AEM Performance Electronics have just announced that they're launching a new brand called AEM EV. As the name implies, this new line from AEM will deliver a full suite of products designed to simplify the process of converting your favorite car into an EV (Electric Vehicle).
For guys like us this is a very exciting prospect, both because we've seen firsthand how complicated an EV conversion can be when covering the OnPoint Dyno Lotus Evora conversion over to a Tesla motor powered by Chevy Volt batteries and controlled by multiple computers requiring bespoke programming that only ECU programming and coding wizards like Sasha from OnPoint can handle.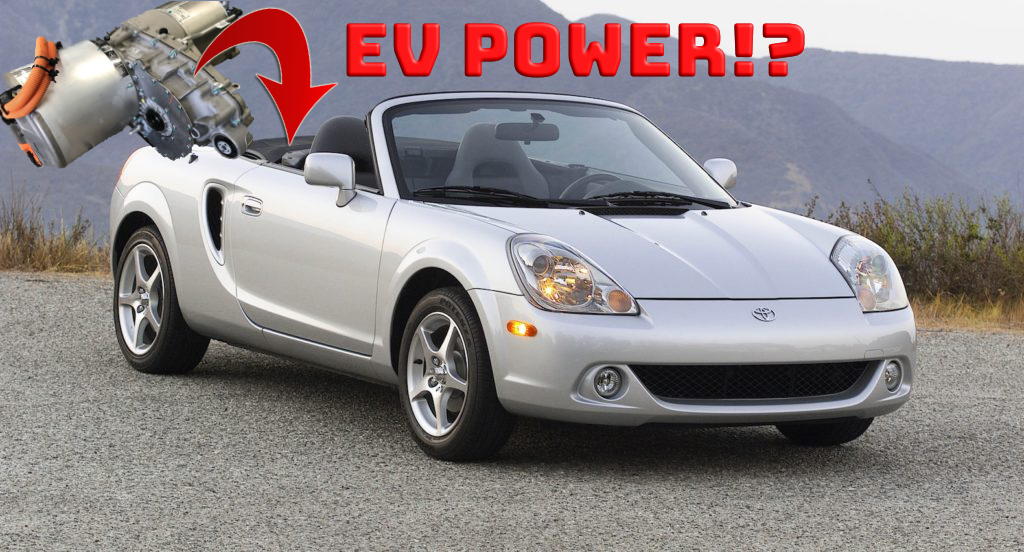 So to find out that AEM EV aims to make EV conversions much simpler and therefore accessible to regular DIY guys like us is very exciting news, since we've been fantasizing for a few years now about tackling an EV project car of our own. Pete's thinking an early Porsche 911 is the way to go, since the electric motor would fall inline with the rear axle line quite naturally on a rear engine vehicle like this, while I'm thinking a mid-engine Japanese car might be my preferred option, say a Toyota MR2 Spyder, or go FWD with a Honda Wagovan conversion!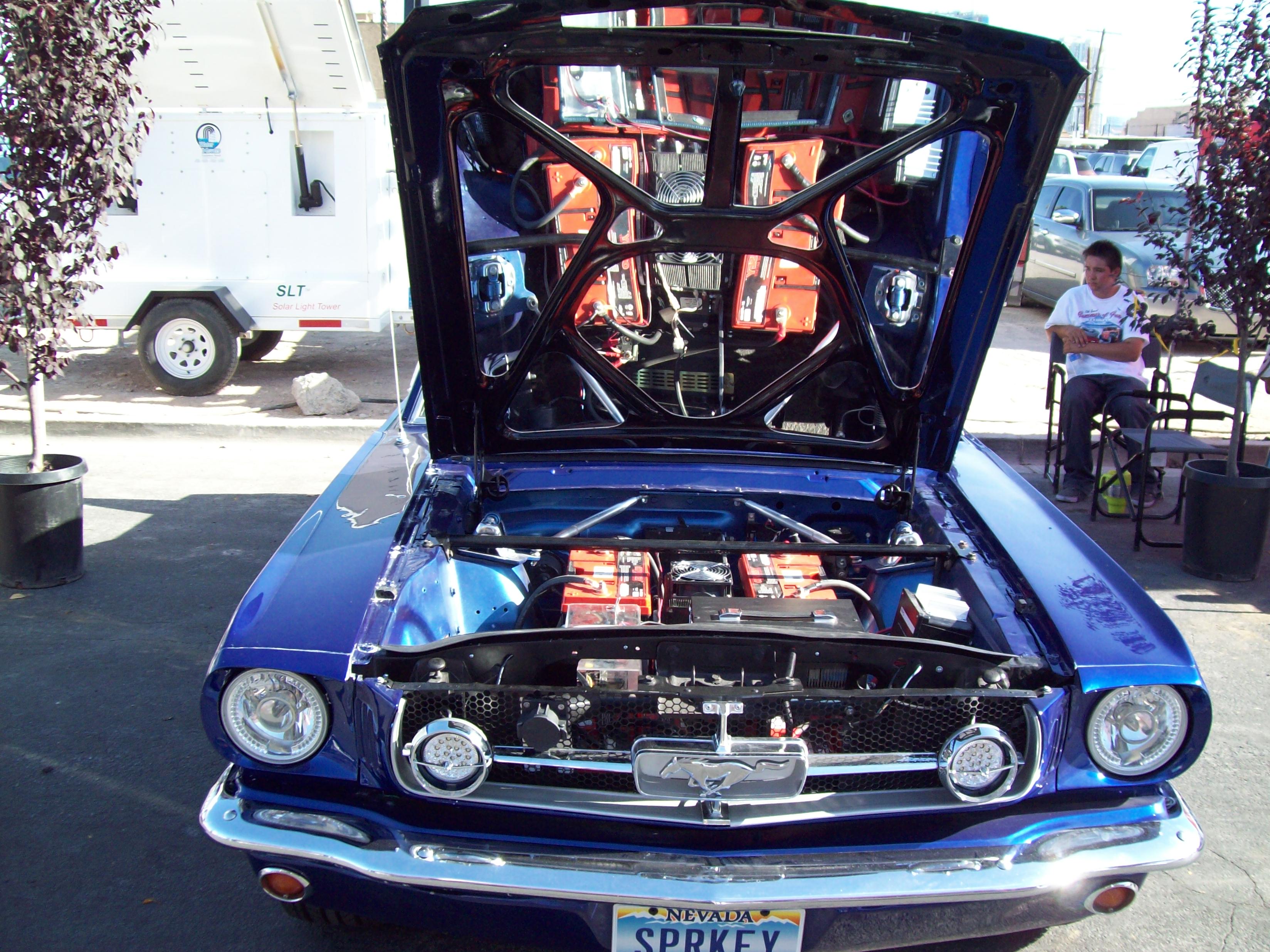 The possibilities are really endless with EV conversions and having experienced the wonders of instant torque there's no denying their unique appeal.  With a company like AEM making the electronics side of the process manageable for DIYers like us, this feels like a watershed moment that we're pumped to learn more about.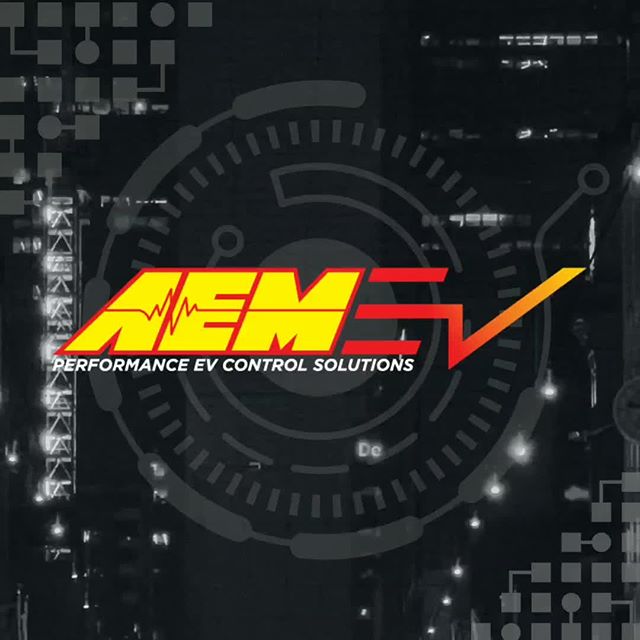 Speaking of which, AEM EV will be displaying functioning versions of the two VCUs (Vehicle Control Units) at the PRI Show in Indianapolis next week (Dec 12-14) as well as a new 8-channel Power Distribution Module (PDU) that will make wiring and CAN integration much simpler.
In the meantime, for more details, read the Press Release from AEM Performance Electronics and AEM EV below, and stay tuned for our PRI Show video coverage where we'll get you as much insight on these new EV conversion parts as we can!
PRESS RELEASE:
HAWTHORNE, CA—AEM Performance Electronics is launching AEM EV, its new Performance EV Controls brand, and initial suite of performance electric vehicle control solutions. The AEM EV mission is to deliver products that simplify the EV conversion process and provide powerful control for EV motorsports applications that are intuitive and simple to use. The AEM EV brand allows the company to differentiate its EV performance products from its existing and future performance products for internal combustion race engines.

"I speak on behalf of everyone at AEM when I say we are incredibly excited to develop and launch AEM EV", stated AEM President Greg Neuwirth. "The EV segment is growing rapidly, from OEM development to conversions and of course, in motorsports. We recognize the challenges that builders and tuners have incorporating this new technology, and we believe our motorsports background combined with our experience in vehicle control systems will allow us to deliver EV products that make integration easier for builders and enthusiasts, without any compromise in safety, regardless of application."

Under the AEM EV brand, the initial rollout includes two Vehicle Control Units (VCUs) that will deliver motorsports-ready EV tuning capabilities through a simplified, user-friendly interface, a powerful 8-Channel Power Distribution Unit (PDU) module that provides mounting flexibility through the ability to daisy-chain up to eight units together over a CAN bus network and a CAN-based switch panel. Working versions of these systems will be on display at the 2019 PRI Show in Indianapolis IN, December 12th-14th in booth 2101. AEM EV will reveal additional products in the near future.

AEM is fortunate to have partnered with several key players in the EV segment upon its decision to enter the EV market. Cascadia Motion, EV West, Hancock and Lane, Pat McCue and MLe Racecars, and Napoleon Motorsports have all played a critical role in the ramp up of the AEM EV product line. Release of AEM EV's first round of products is scheduled for the first quarter of 2020.