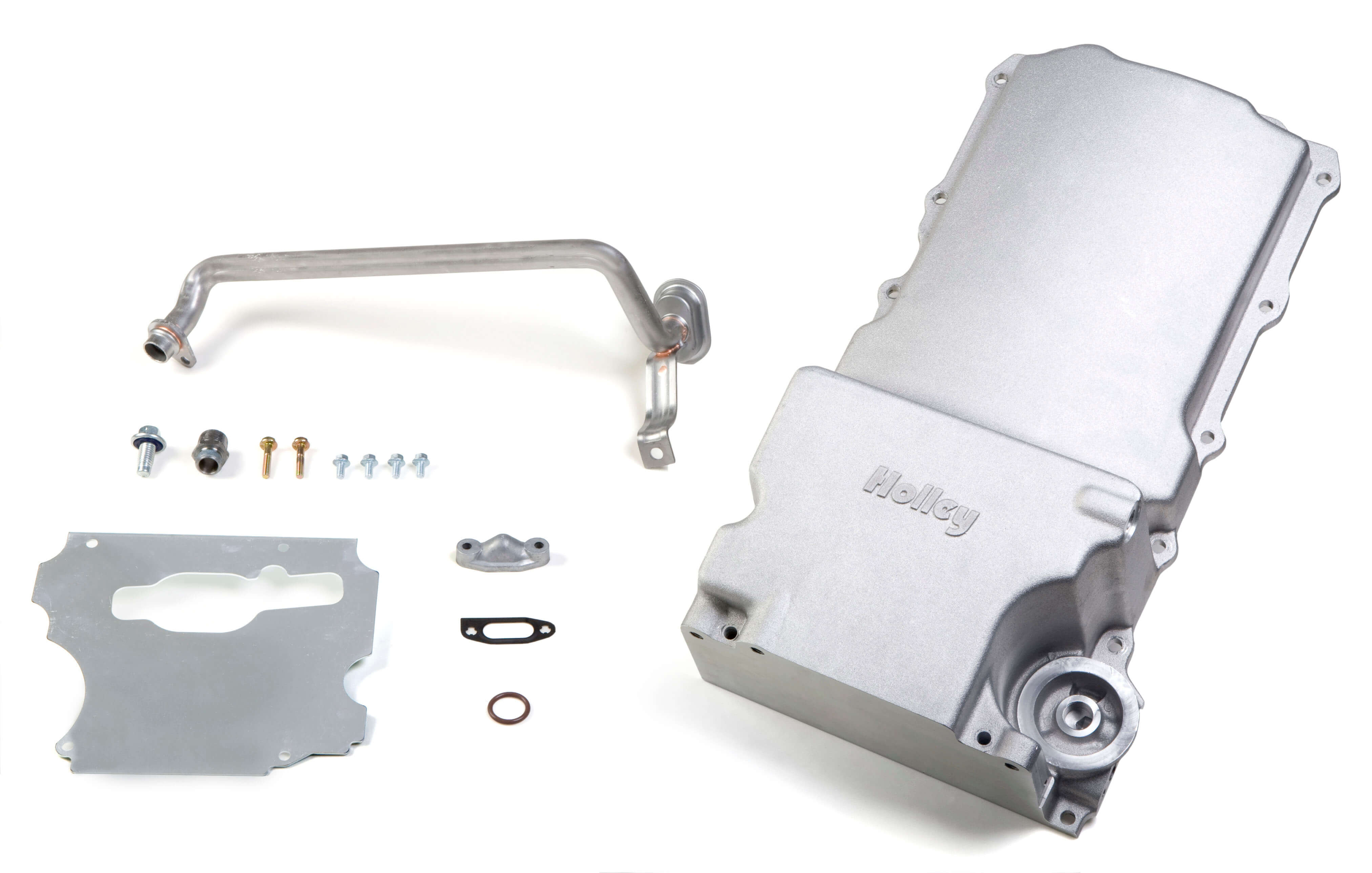 Ideally, I would like to be able to put oil in the engine and have it hang onto it and use it for a while. That means it needs a pan. There are a plethora of options out there for retrofitting LSX engines into any number of chassis. Some of the most popular are the Holley Hotrod and GM Performance pans.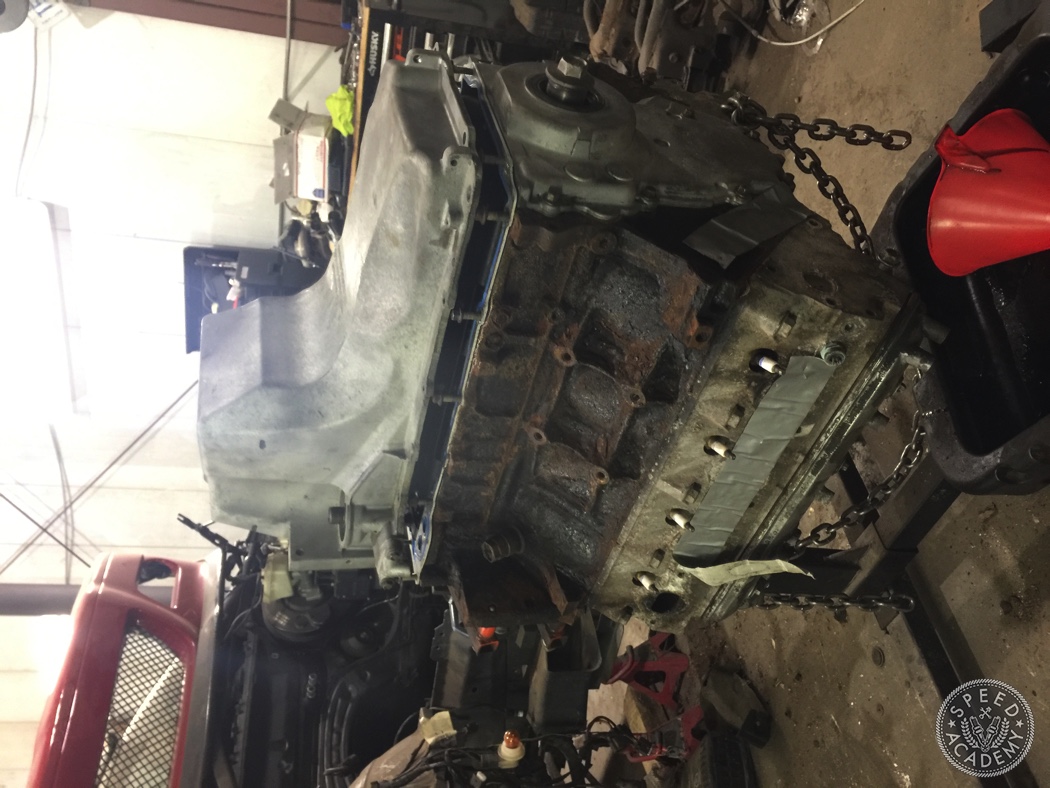 I may yet end up using one of these comprehensive pans, pickup and dipstick sets, however for now, in the interest of being resourceful (read: cheap) I'm going to try and make use of a factory pan. The LS engines came in pretty well everything GM made that required eight cylinders for over two decades, which means there are a number of different factory configurations available on the used market, among the cheapest are the common truck pans. These pans feature a shallow belly, with a narrow but very deep sump. The shallow belly and narrow sump work great for my application allowing me to mount the engine low and far back without cutting any subframe or firewall things.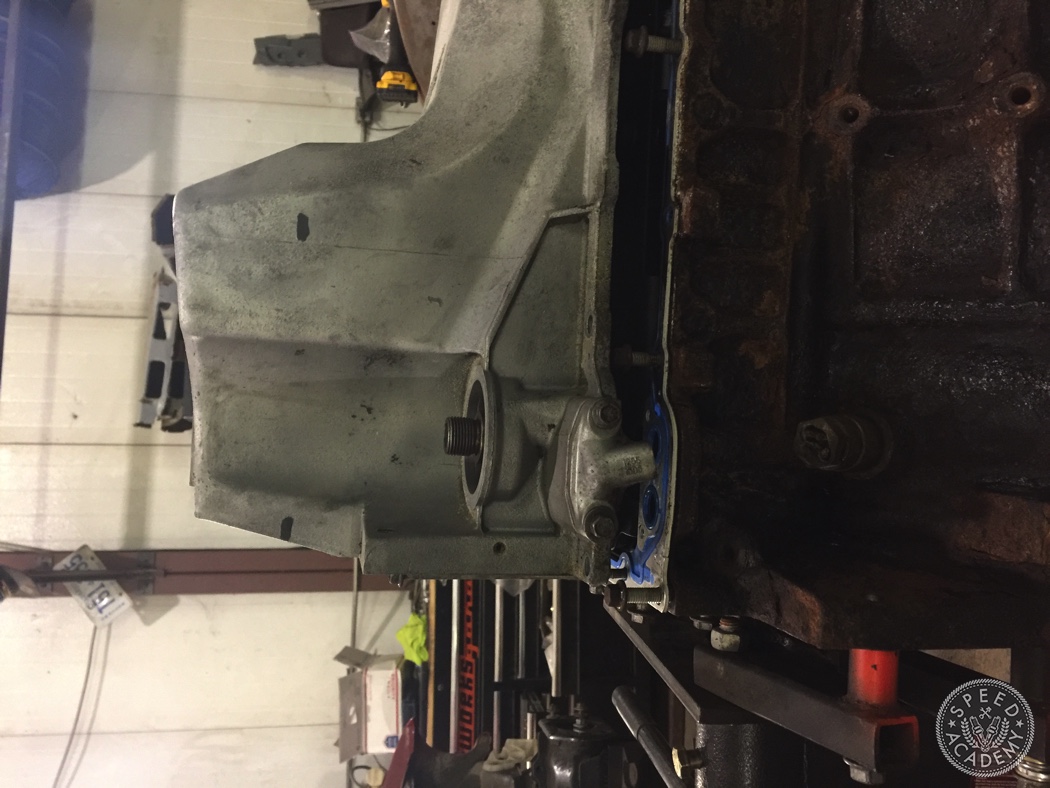 The main issue with this solution is the sump hangs about 4 inches below the subframe – not ideal for that super mega Tim Hortons spec ride height (sorry American readers). However, having said this, I am fortunate enough to own a band saw, TIG welder, minimal patience, a can-do attitude, and a vague understanding of how to operate most of those things (read: cheap). The truck pan fit perfectly other than the depth of the sump, so I measured where it needs to sit to be flush with the subframe, marked it, and will be sectioning the pan and oil pick-up accordingly to make it all happy under the car. I may also add some rudimentary baffling while I'm in there (I have heard that LS motors like to eat bearings on road courses with sustained higher g-force corners). Well, that's the plan anyway – don't be shocked if you see a shiny new Holley pan sitting on a table in the next update when none of that turns out to work.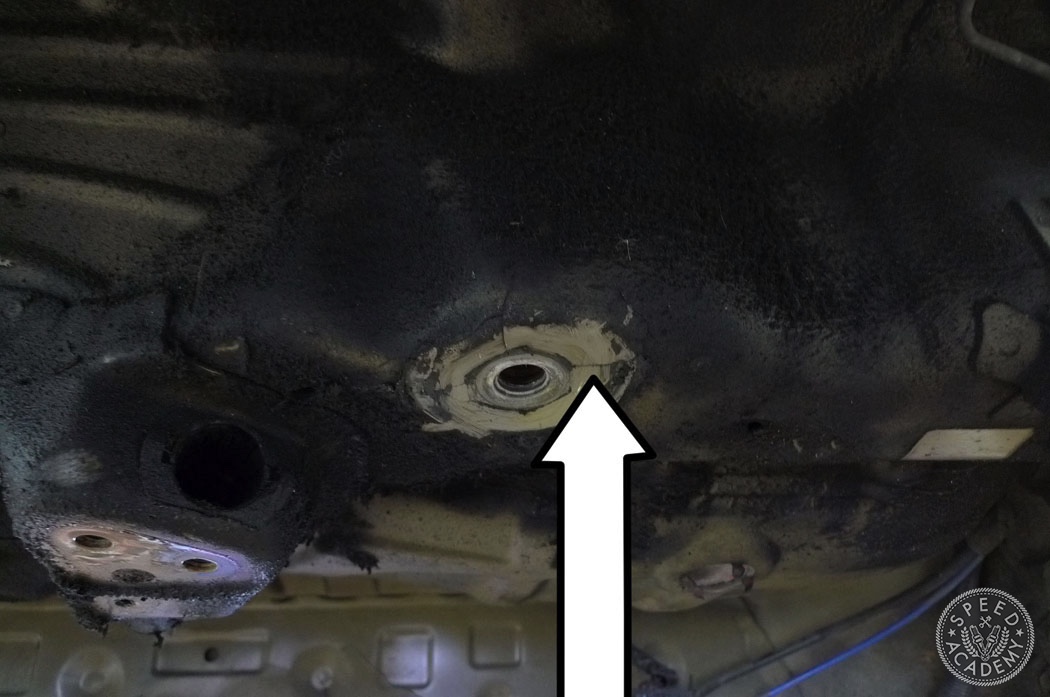 To backtrack a little, the major issue that everyone complains about with E46s is the rear diff/subframe "cracks". What they are actually referring to are the studs that locate and hold the rear subframe and suspension into the car cracking the floor where they meet, essentially tearing themselves out of the car if left unattended. I've looked at a few E46's (admittedly on the cheap end of the market – I never said I was good at buying cars) and have yet to see one in person with obvious cracks, however, 10 cars is hardly a reasonable sample – I think they made more than that. And if you read Charles Trieu's recent story on how to repair this issue, apparently a lot of times you can't see the cracks until you drop the subframe.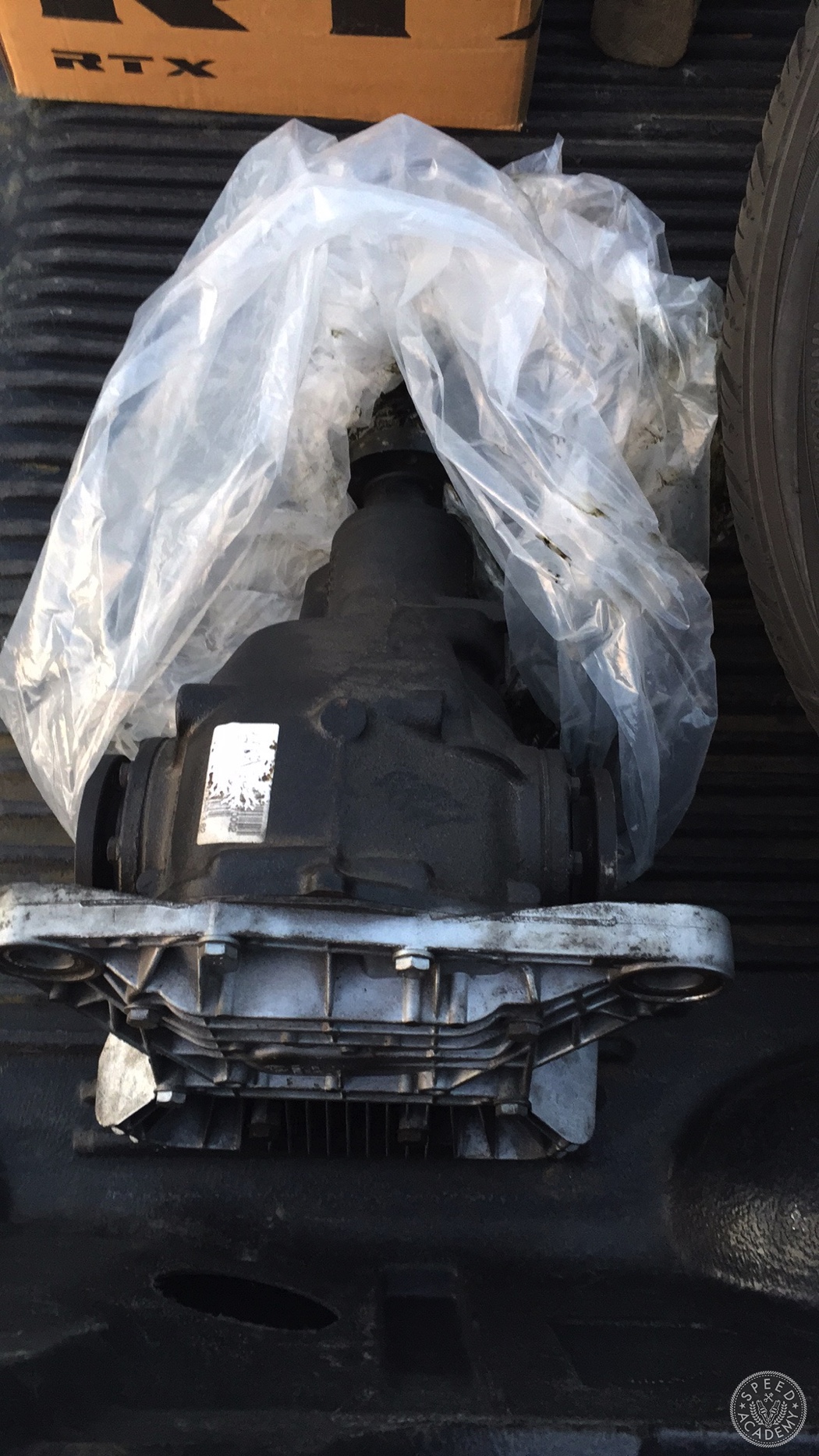 At any rate, my chassis appears to have escaped the dreaded cracks, but that doesn't mean it will stay that way forever (I have a feeling its life is about to get a little more difficult). I am also installing an E46 M3 rear differential, suspension, and brake setup. The impetus for this is that the M3 diff is reportedly stronger and comes with a factory limited slip and does not fit in the non-M E46 subframe– also should I choose to stay with the CD009 transmission option, the final drive will be very close to that of a factory 350z, yielding factory like drivability, or so I hope.
The removal of the factory rear subframe and suspension was relatively easy. It came out as one big unit, and relatively quickly. The new M3 parts are a direct bolt in as a unit. However, before that happens, I need to replace all the bushings with UHMW variants courtesy of Condor Speed Shop since the factory ones are quite worn and these are a big step up in compliance reduction.
I will also be welding in Condor's new E46 subframe reinforcement kit. This comprehensive solution to the most feared of E46 chassis problems comes as a kit encompassing everything you need to either repair existing damage or prevent your subframe from eating your floor. I look forward to getting these pieces in and seeing how much crisper the car is on the road and track. I'm also very interested in the difference in ride quality during daily driving (yes this car will be a daily…eventually…I hope).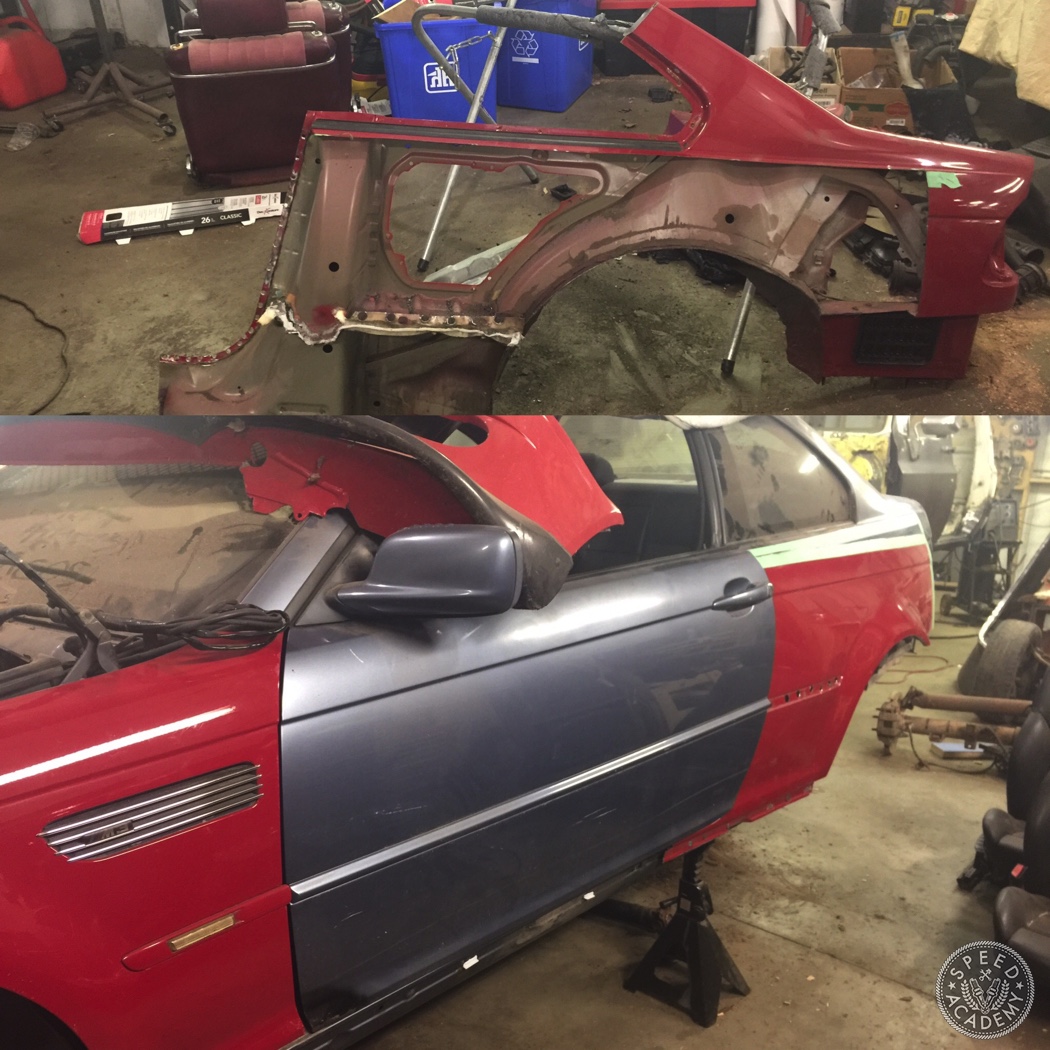 Anyway, that sums up this update; rest assured, there is more coming. In the next installment I'll be tackling some bodywork, driveline choices, and tackling the question I'm sure is on most people's minds, why not just buy an M3?