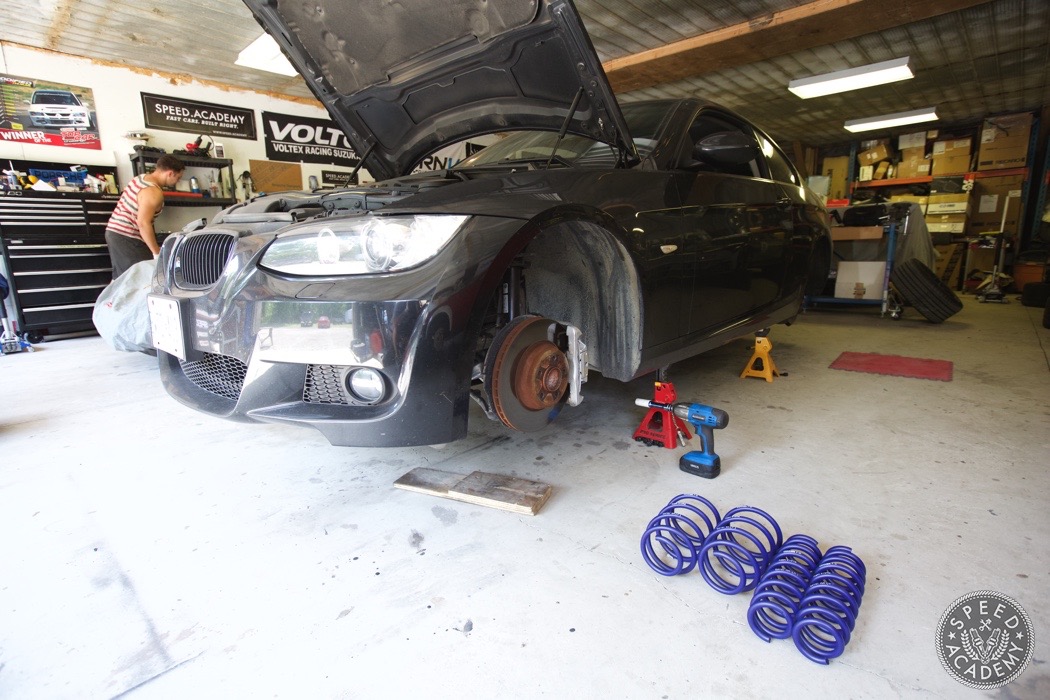 This install guide is meant to detail the installation process of lowering springs onto 2006 – 2012 BMW E92 or E90 3-series vehicles. However, the E90 sedan has a slightly different rear control arm so it differs slightly.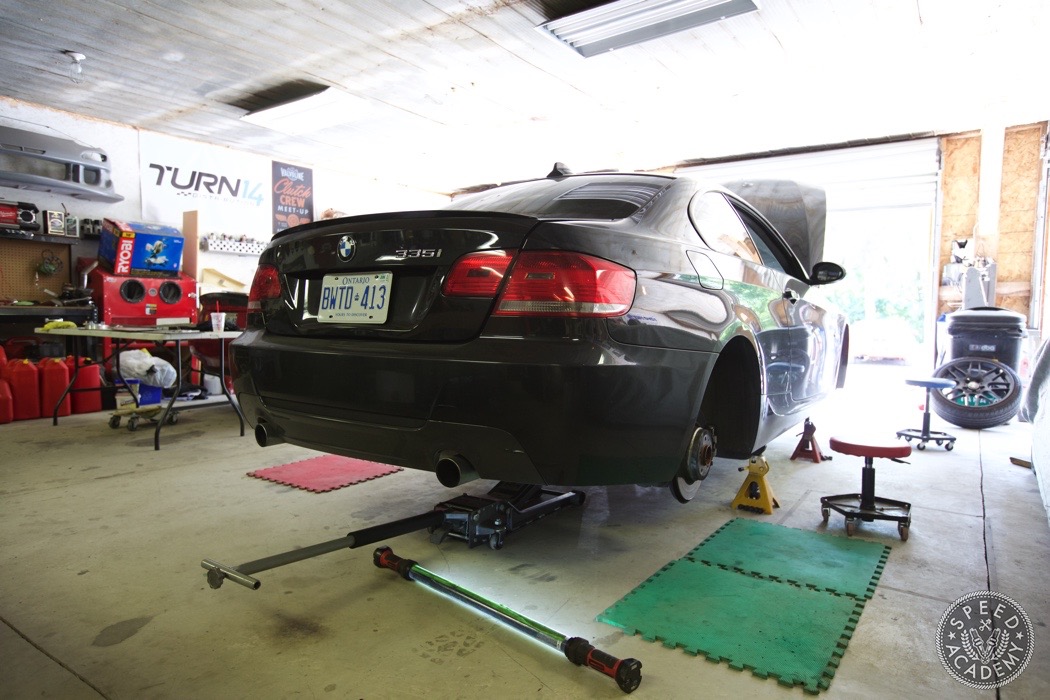 You can perform this install with simple hand tools but a spring compressor which we'll use later will be needed. It can be rented from most auto part stores if you don't have one. To start things off, jack the vehicle up and place it on 4 jack stands.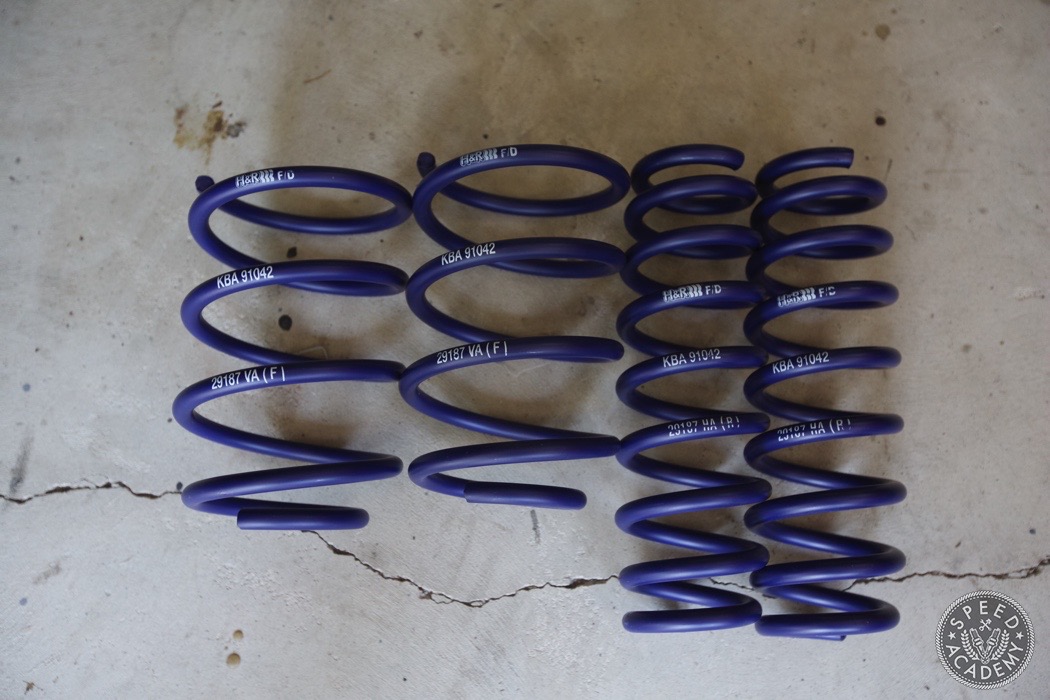 We chose to run H&R lowering sport springs that lower the front by 1.3-inches and 1.2-inches in the rear. Chris over at Stage Four Motorsports got us a great deal on a set!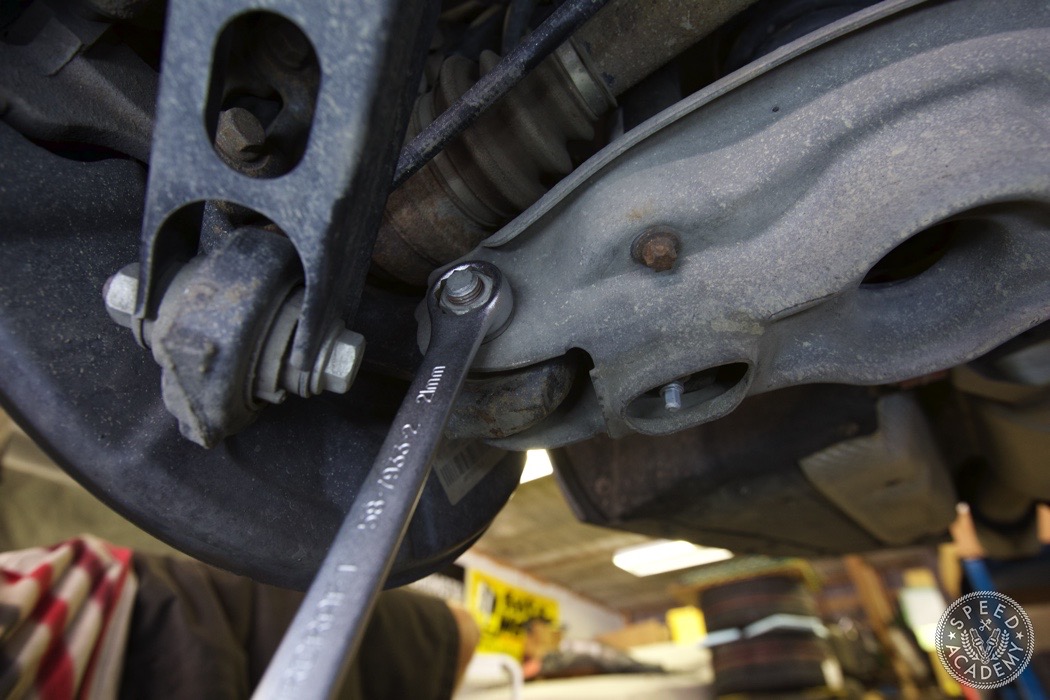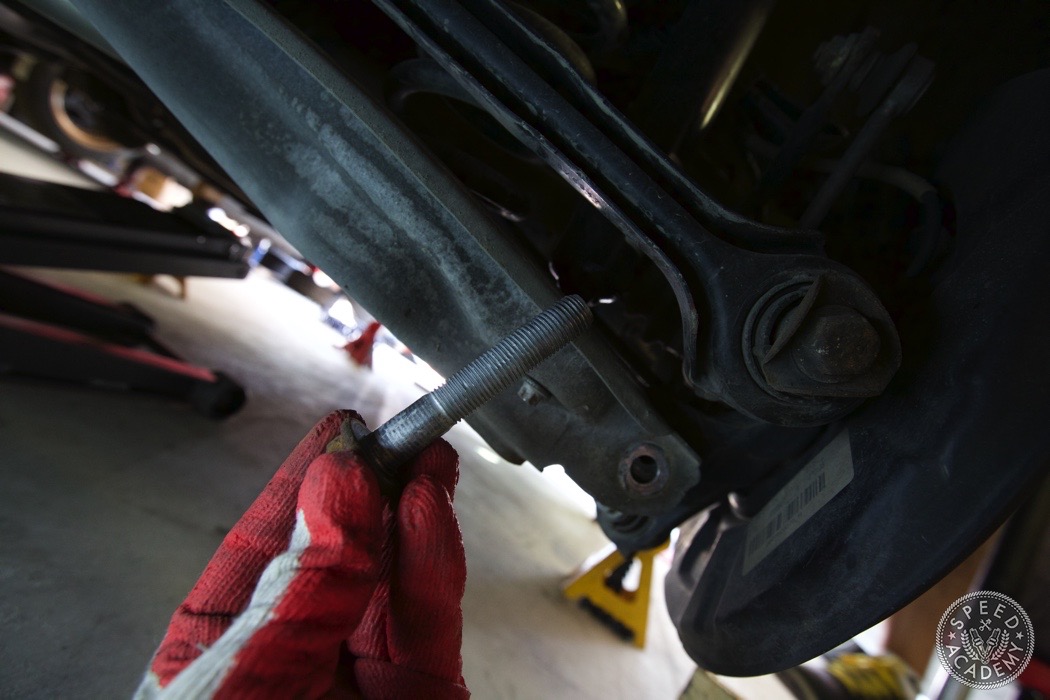 Starting at the rear, you'll want to remove the lower control arm bolt since the spring is inboard of the shock and the control arm holds it in place.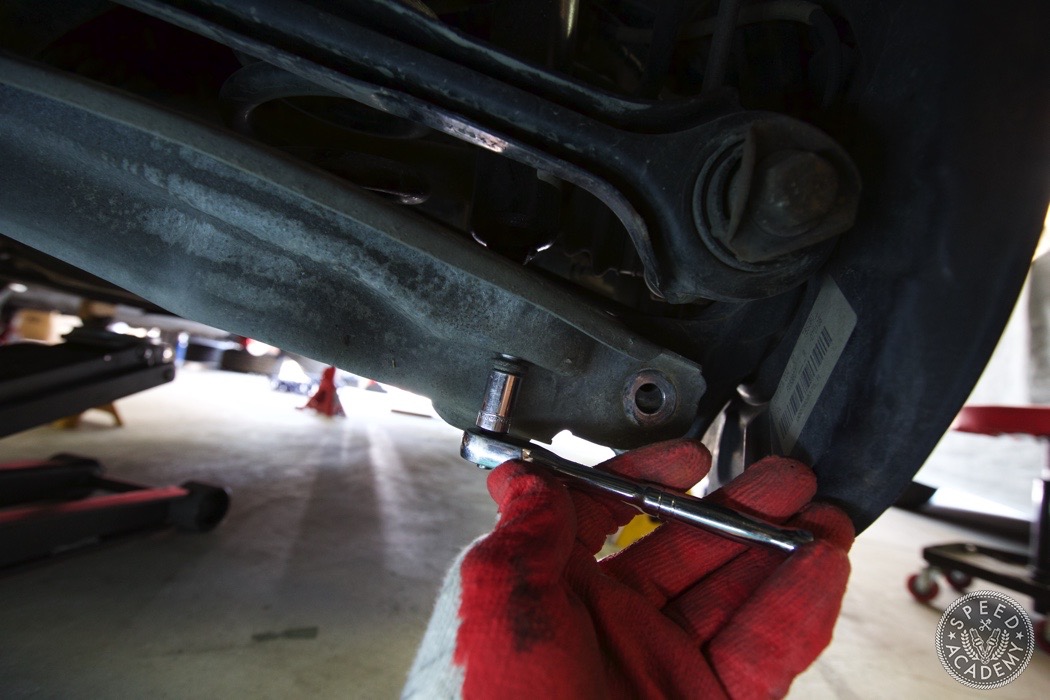 The shock is held in place by two small bolts on the control arm. Remove them.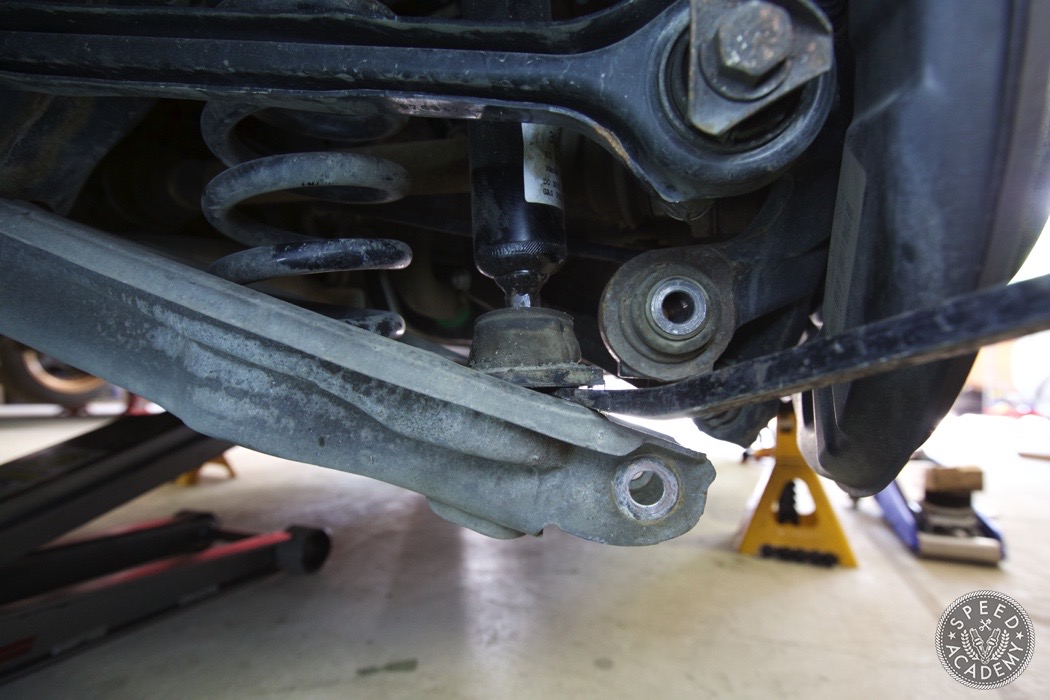 You'll need to use a pry bar to push the shock out of its mounting location in the control arm. There's a small metal bracket that the shock mount needs to be forced out of. It's a tight fit but if you pry on it carefully it'll pop out.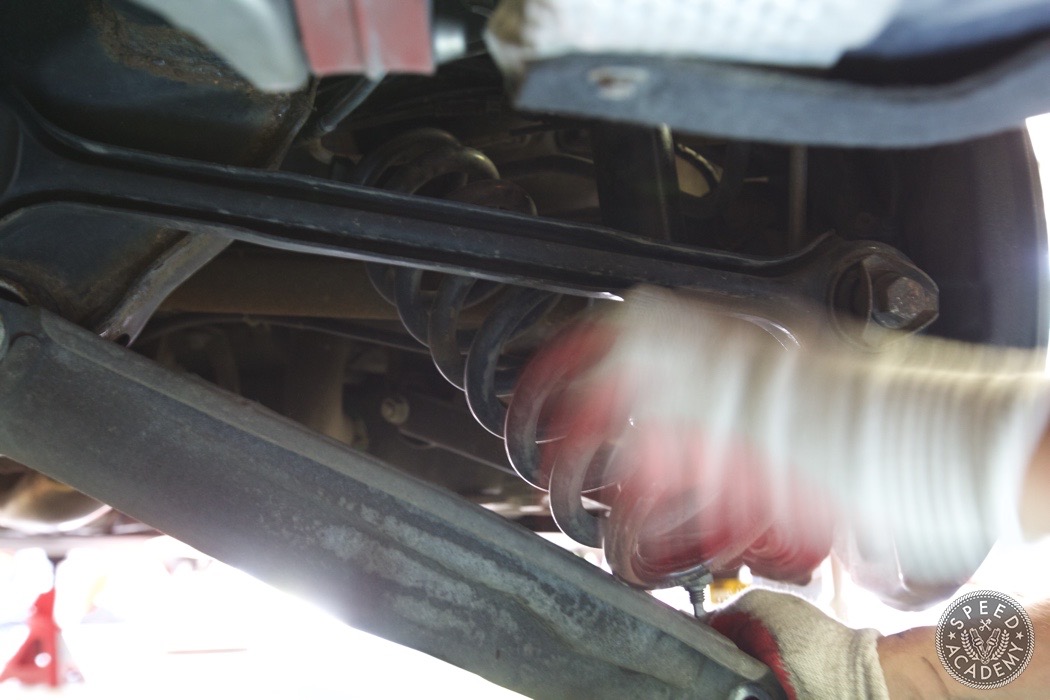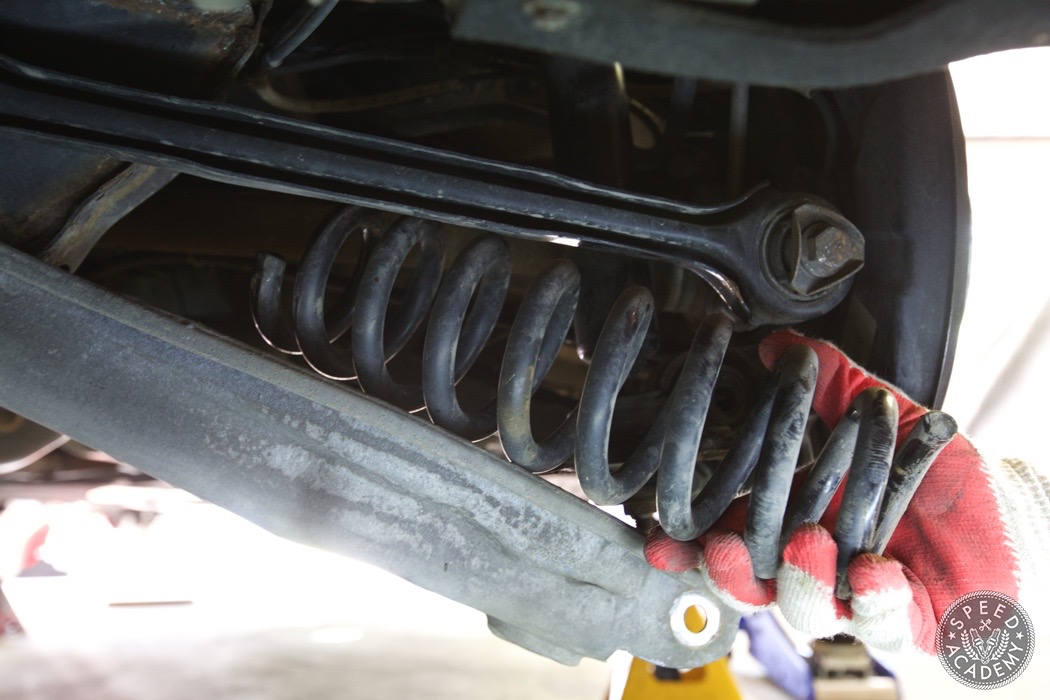 Now you can push the control arm down enough so that the stock spring can be removed.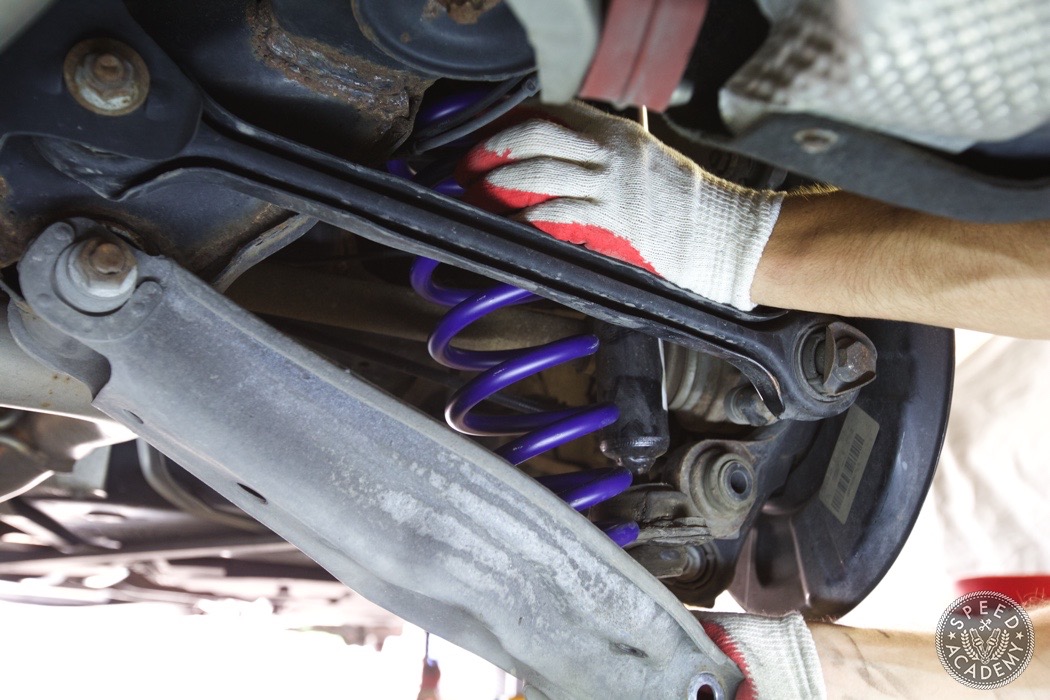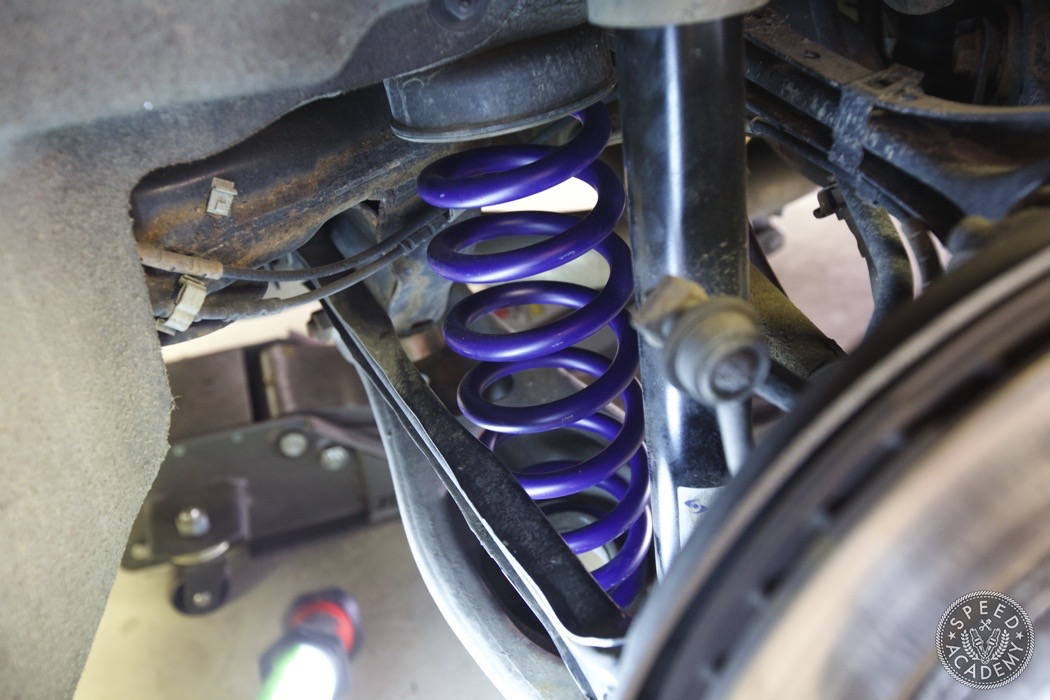 The H&R spring is slightly shorter then OEM so you won't have to push down as much on the arm but install it much like you removed the OEM spring.