You've just purchased an E90 or E92 BMW 335i and lo and behold after said purchase you realize that it's missing one of the most useful functions for you to operate your business; handsfree bluetooth cell phone. The scenario I'm describing is that of my brother. He owned an E92 328i that was totalled in an accident so he bought a very similar vehicle but foolishly thought handsfree bluetooth was standard. Turn's out it's not and since he's a lawyer by trade, a lot of his time is spent on the road talking to clients.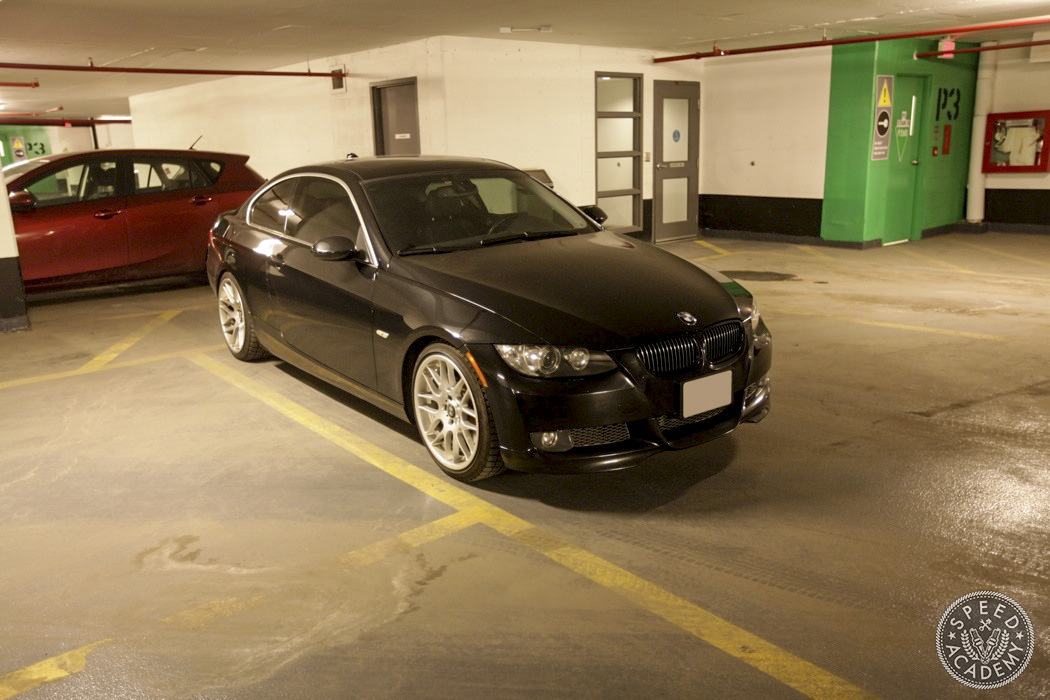 There was no way he'd live without it especially since he'd become so used to the option. And here's where I come to the rescue and save the day.
After a bit of research, I realized that an OEM retrofit is easily doable and preferred over an aftermarket unit for many reasons but mainly because all the bluetooth/phone buttons and functions are already integrated into the 335i already. Plus, it's a much cleaner and simpler install.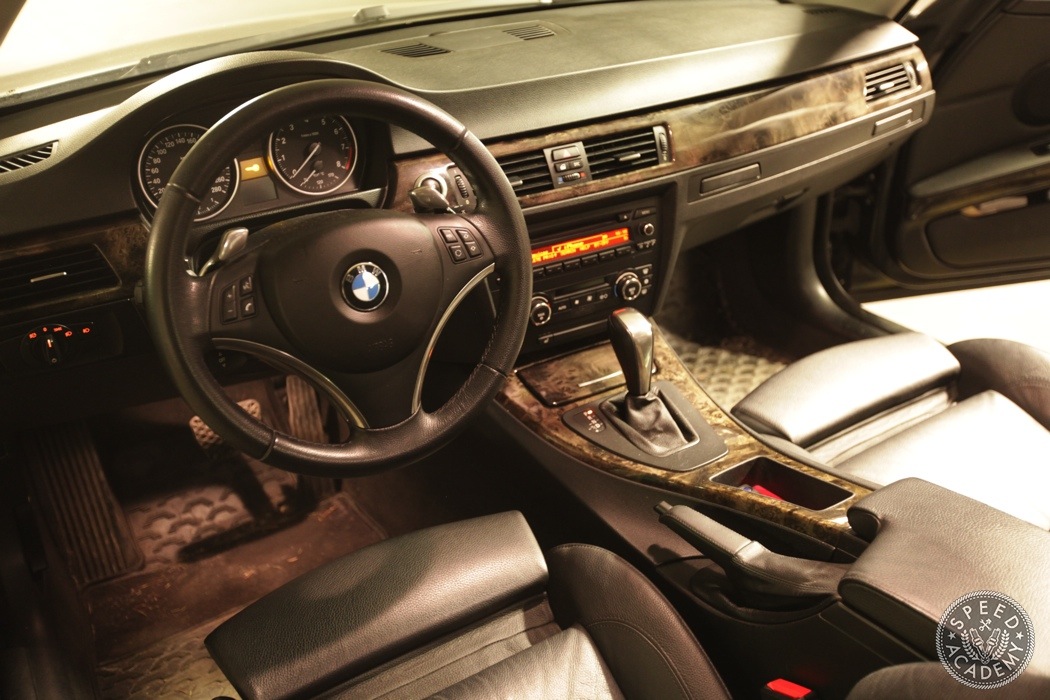 Let me start off by saying that this install was performed on a 2007 Canadian-Spec BMW 335i and from what I've read online there are a few differences from model years and euro-spec vehicles so your install may vary.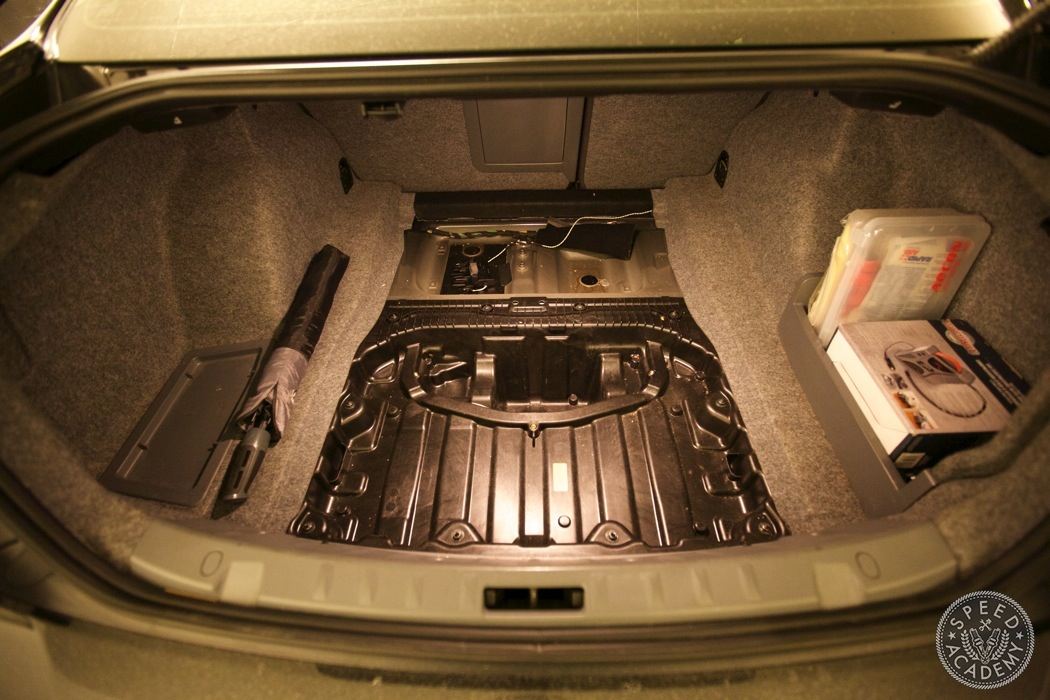 Before you even go out and buy the needed modules and parts. Check in your trunk first. Underneath the center floor panel and you should have a bundle of wires wrapped into foam padding.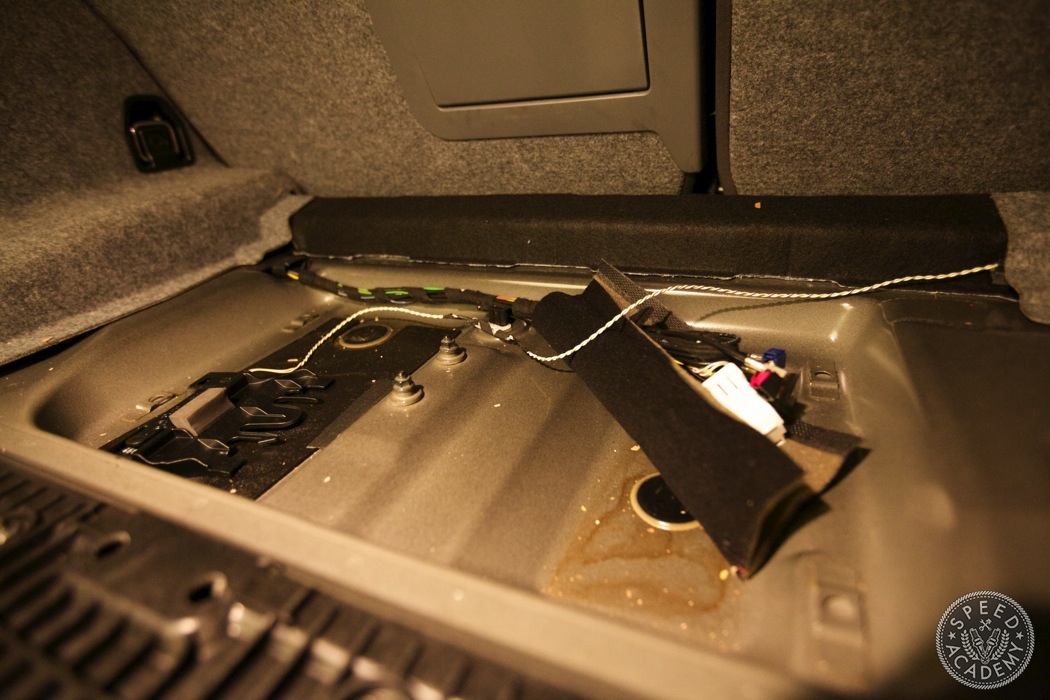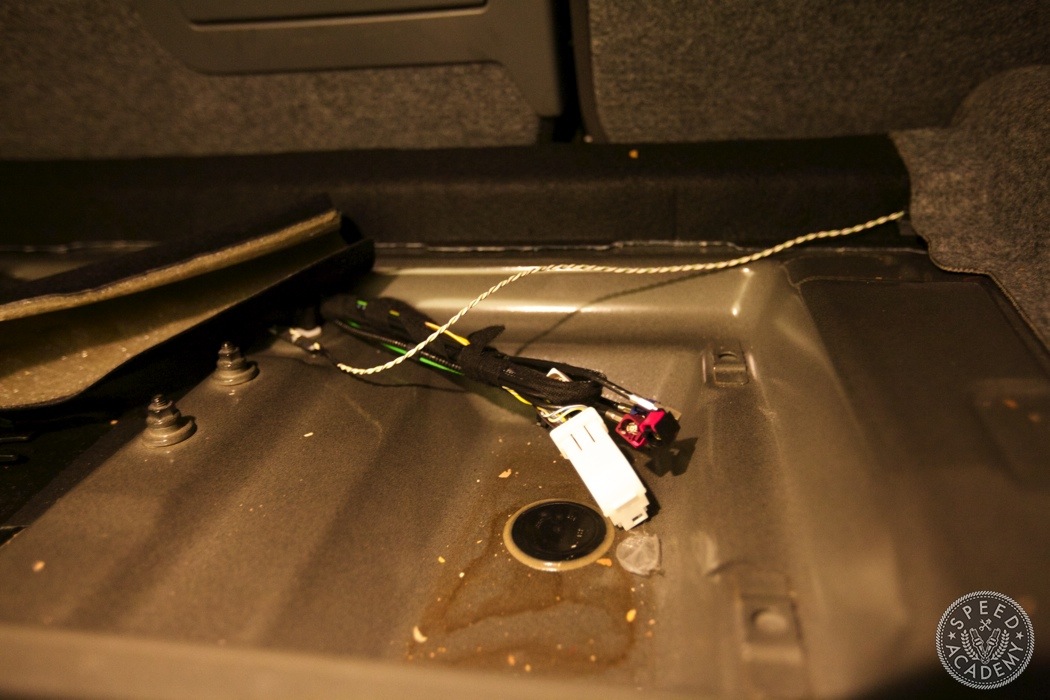 If so, that means your e9X is prewired for bluetooth. If not, this installation just got way more complex since you'll need to source wiring harnesses and optical cables. It may be time to consider an aftermarket bluetooth setup if that's the case.
So you've got the wires but what else will you need? There are 3 main components.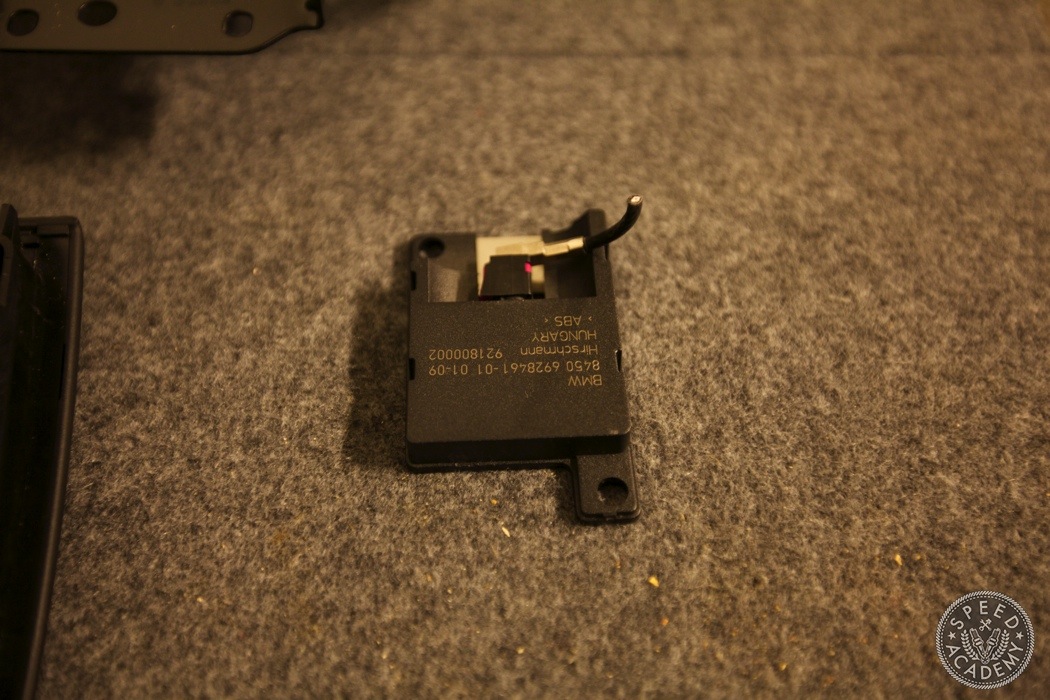 1. Bluetooth aerial antenna.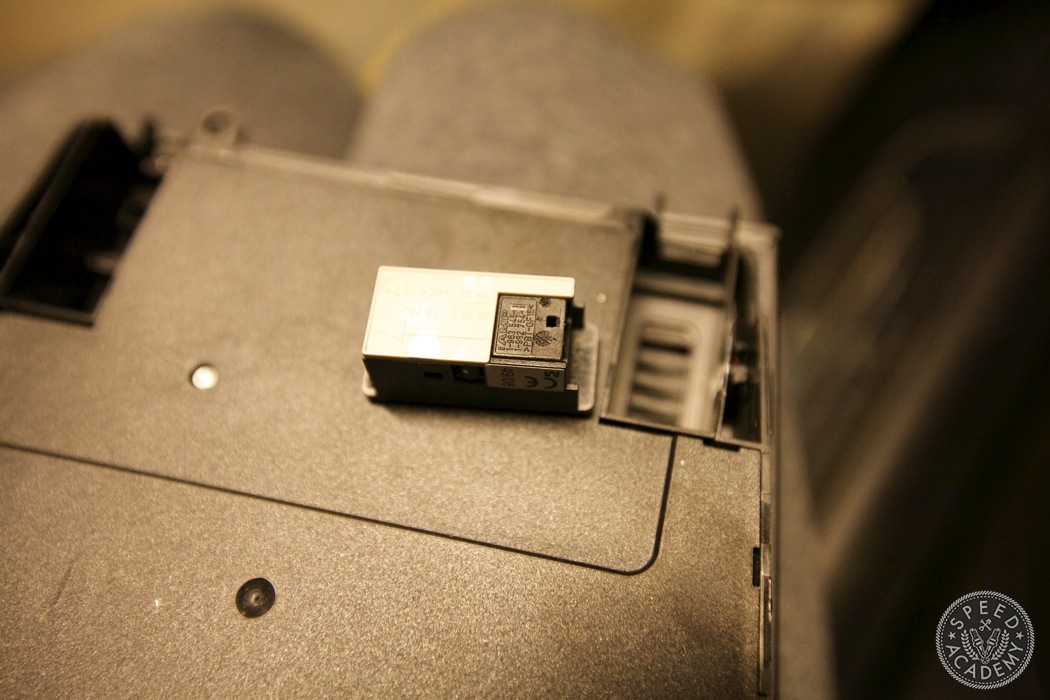 2. Hands-free microphone.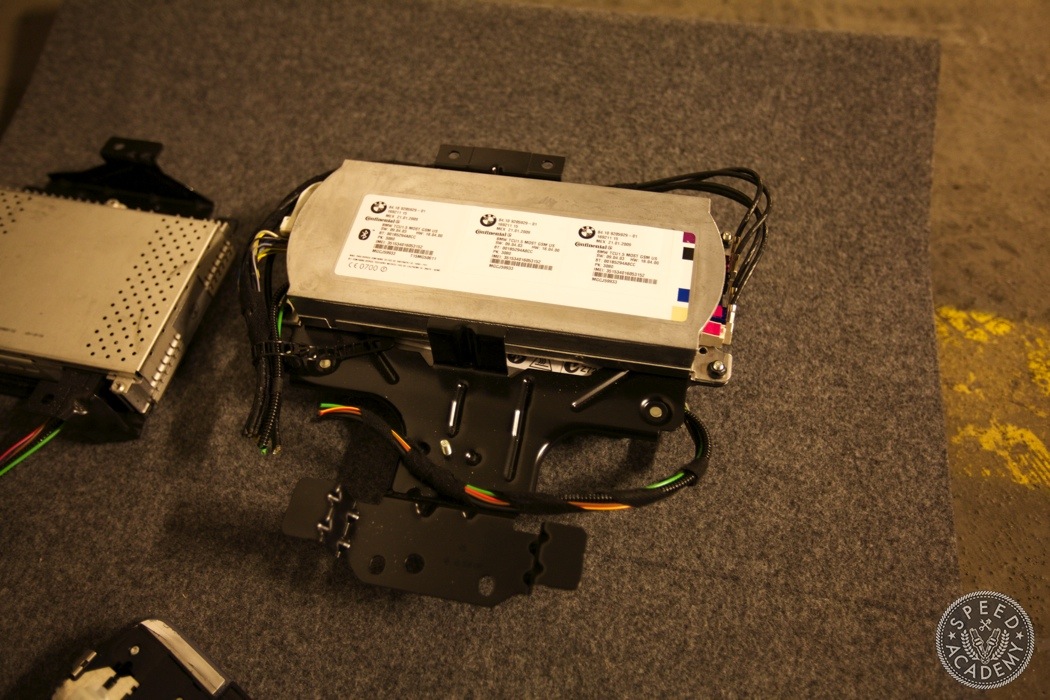 3. Universal charger/hands-free electronic control module called ULF.
You'll also need the ULF mounting bracket and some nuts and bolts to secure everything into the vehicle. I was fortunate enough to source all these components from my brothers wrecked 328i as the insurance company gave us the go ahead to remove it all. These items can be found online through ebay or purchased from the dealer.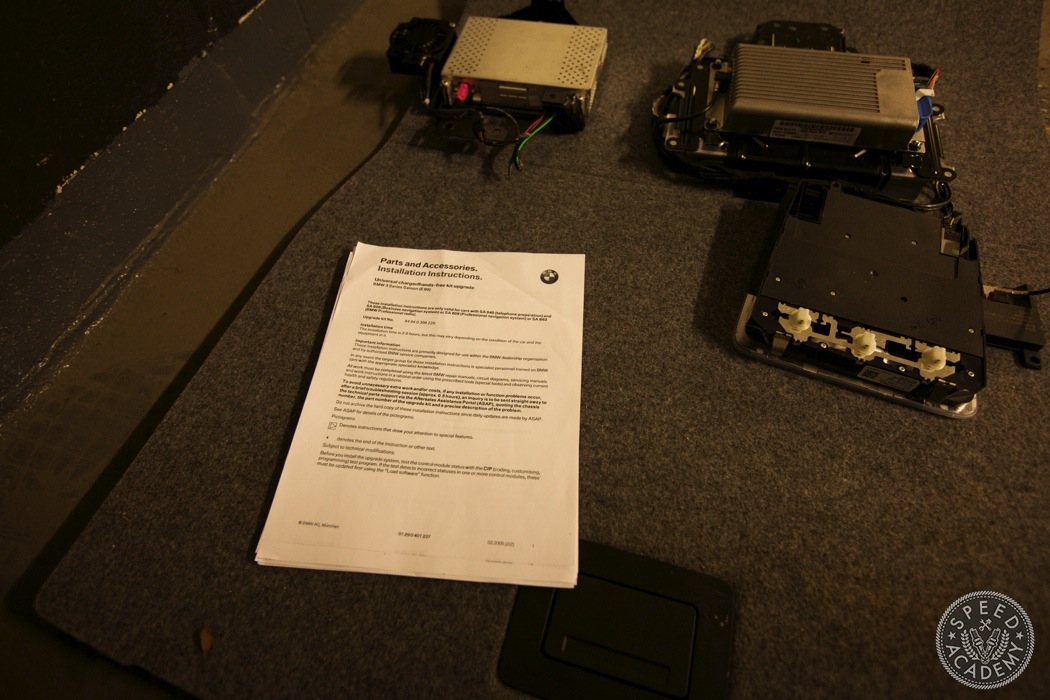 There's one more item that you may want to have handy and that's a printout of the installation of these parts into the car. I've provided the file HERE. Take note, it's for an e90 (4 – door 3-Series) so the installation instructions will vary just slightly. At the time it was a good resource to have but since you're reading this guide it may not be necessary.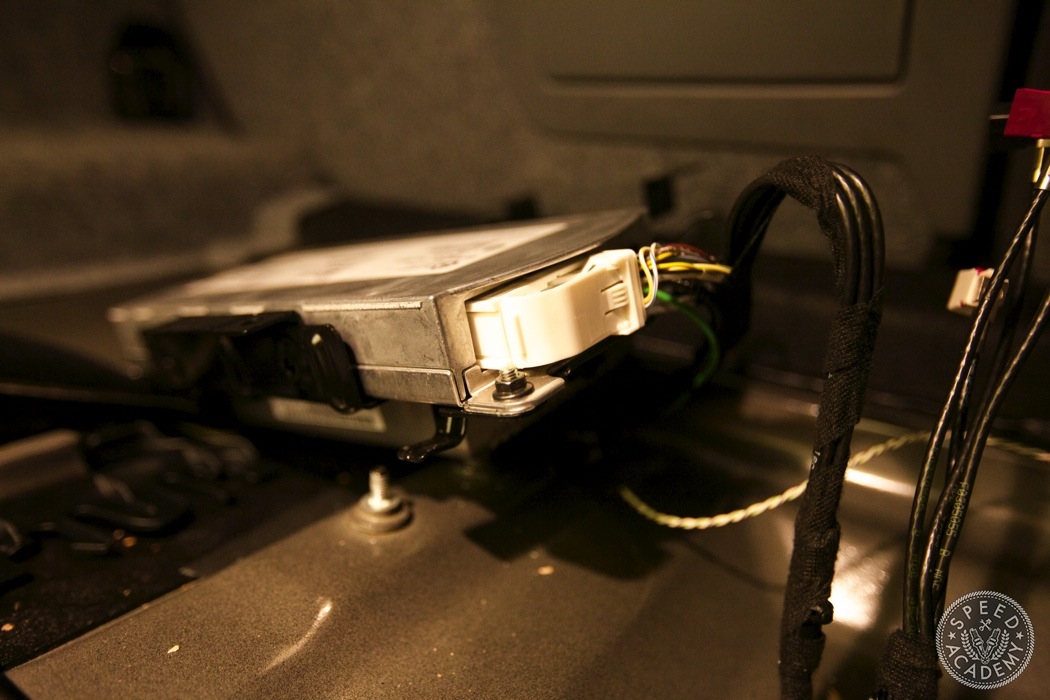 To get started you'll want to connect the wires in the trunk into the ULF module. That includes 4 color coded optical cables on one side and a large white connector on the other.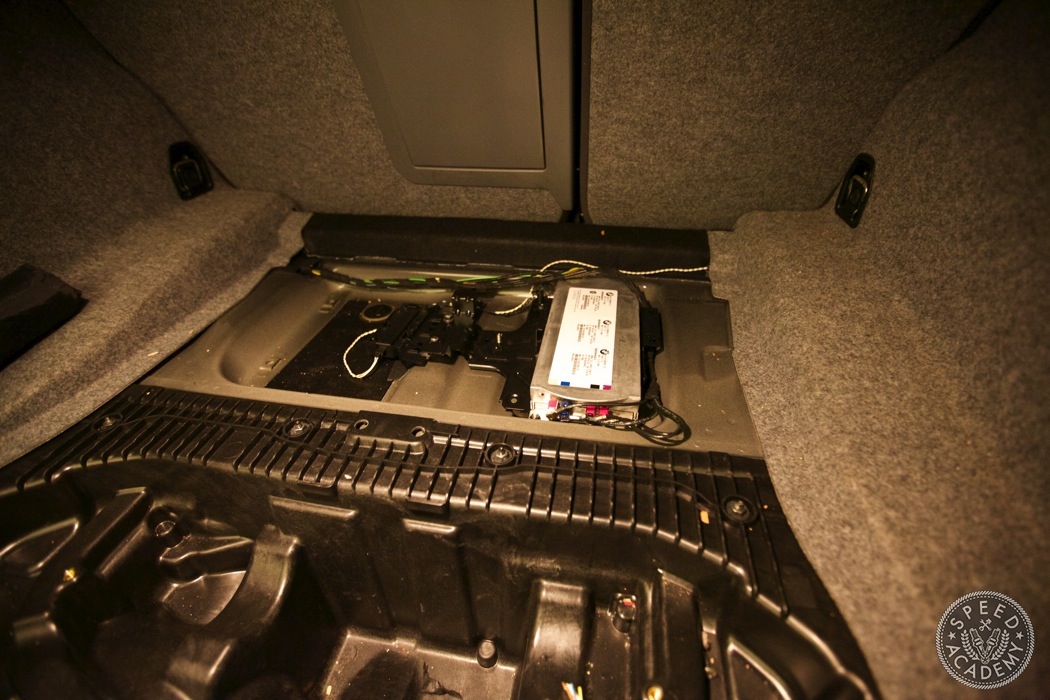 Then you can bolt the unit in place and slide the floor panel back into it's original spot and that's it for the trunk. It's time to move into the interior cabin.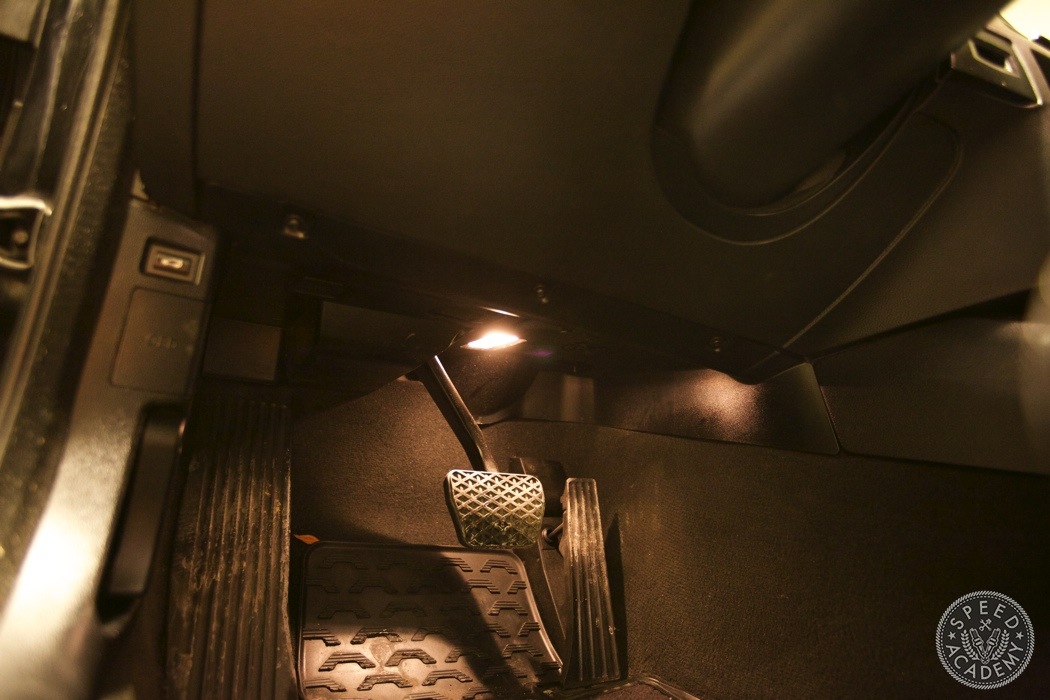 We have to remove the plastic panel underneath the driver's side footwell. There are 3 screws holding it in place.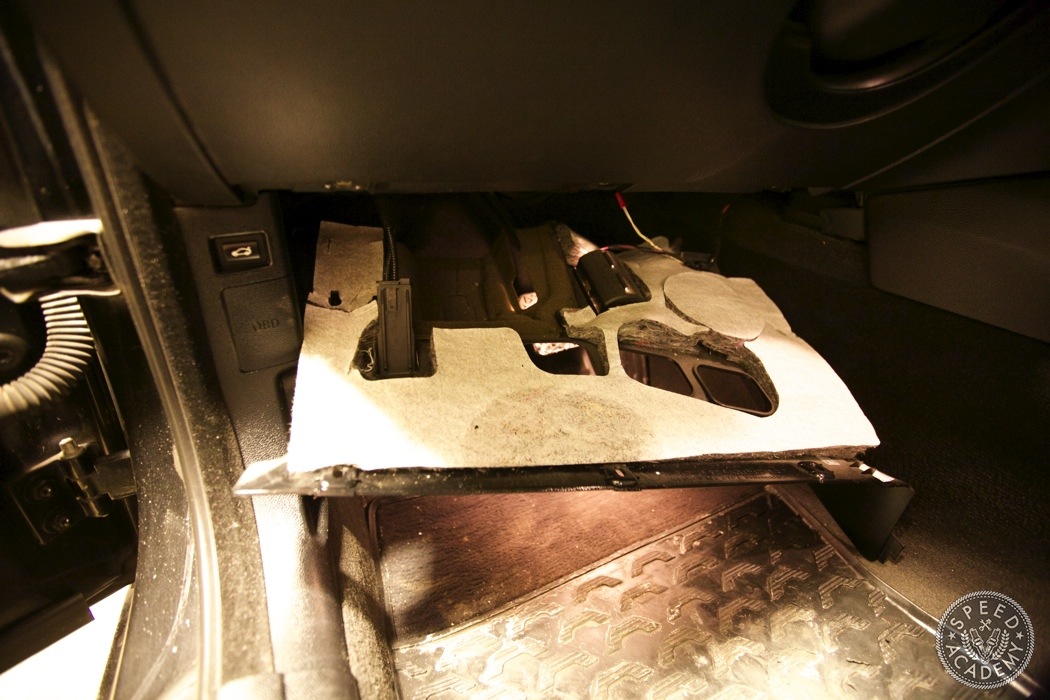 With the screws removed, the panel should slide right out.