In our last episode of Bonnie the C5, we covered the incredible cage that Thompson Racing Fabrication (TRF) designed and installed. Since then, I spent way too long trying to lay down a quality paint job. Pro Tip: When TRF or whomever you bring your vehicle to for cage work offers painting the interior as an option, you take that offer. Look at my eyes, deep into the windows of my soul, TAKE THAT OPTION. I hate doing prep work for things like this. It takes the most time and really dictates whether the finished project would look great. But I digress. Five days' worth of work later I rose from the garage with an interior that I was proud of.
The color is metallic and called "Oil Rubbed Bronze" and I got it from the local hardware store. It's normally used for exterior lamps on your house, but now it's for roll cages in racecars. It shouldn't glare in the sun, but still gives a nice pop compared to the typical battleship grey everyone chooses. I also protected the high traffic areas with helicopter tape, which seems to essentially just be clear tape, but thicker. To put a pin in this aspect of the project, I covered every bar my body could make contact with with foam padding from Pegasus Racing.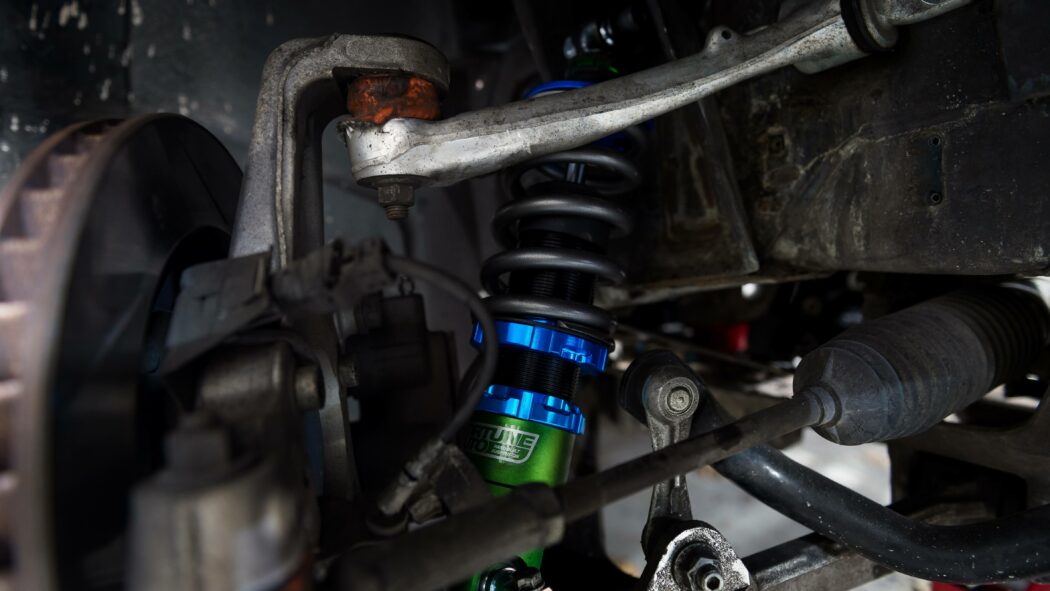 Now that most of the safety stuff was done, it was time to tackle the fun stuff. The buying parts and hiding them from your partner side of the story. The shocks in the rear of the C5 were blown. How blown Devin? So blown that the tire would bind against the frame on medium to big bumps during compression. This was a perfect opportunity to convert the C5 to coilovers instead of the OEM composite leaf springs.
I wanted the option to be able to change springs rates as I desired as well as upgrade my shocks to more desirable valving for the cars' competition weight, tire width, estimated traction of said tires, aerodynamics, my driving style, etc. At Professional Awesome HQ, we huddled up and did the math on what we thought was needed (a service we can do for you too on our website). I reached out to my favorite suspension company Fortune Auto and we spec'd out our own Fortune Auto 510s for the C5. The great thing about the 510s is that they are rebuildable, re-valveable, and are modular so they can be upgraded to a 2-way canister like I use in the S2000.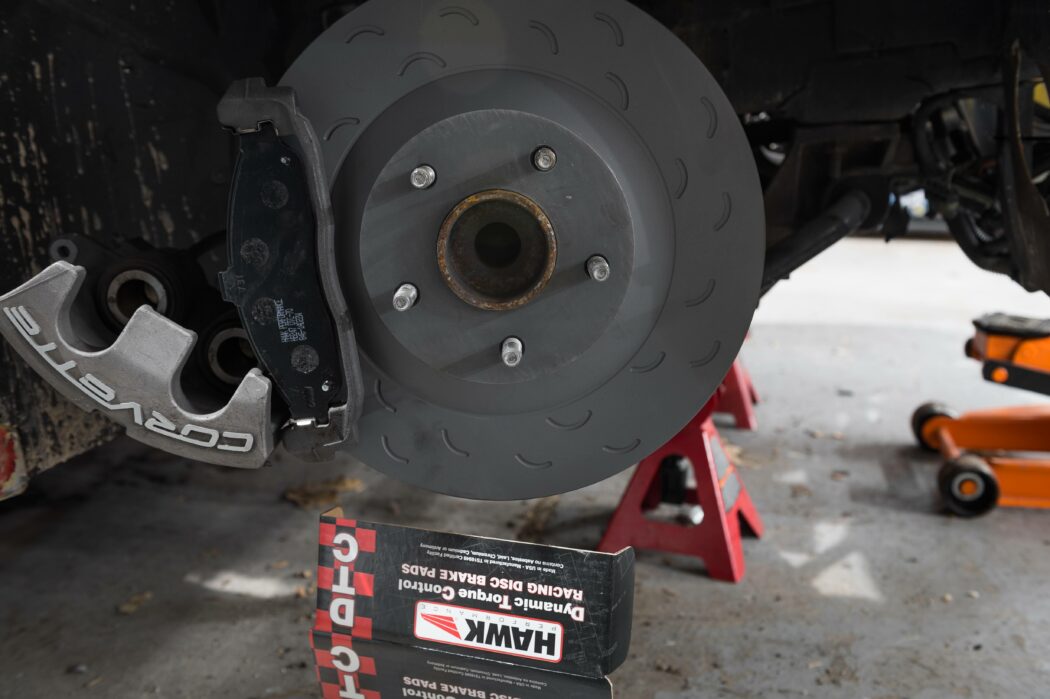 Since we were upgrading to some damned good coilovers, it was time to touch the brakes. I have a saying: If the corner didn't require ABS activation, then it probably didn't require brakes. Sounds dope I know! For that to happen, I need to have some pads that can hold up to high temps and some rotors that can take the abuse of ABS modulation. I went with Hawk DTC- 70s in the front and DCT-60s in the rear. I also decided to go with Hawk's Talon rotors as well. To top it all off, I bled the brakes with their new HP600 Dot 4 fluid. I love supporting companies like Hawk because they do a lot for us grassroots people. They have contingency programs for the major organizations and are real motorsports advocates. Not to mention that they make really kickass products that I trust. Trust is something you need anytime you are trying to go balls deep into the braking zone.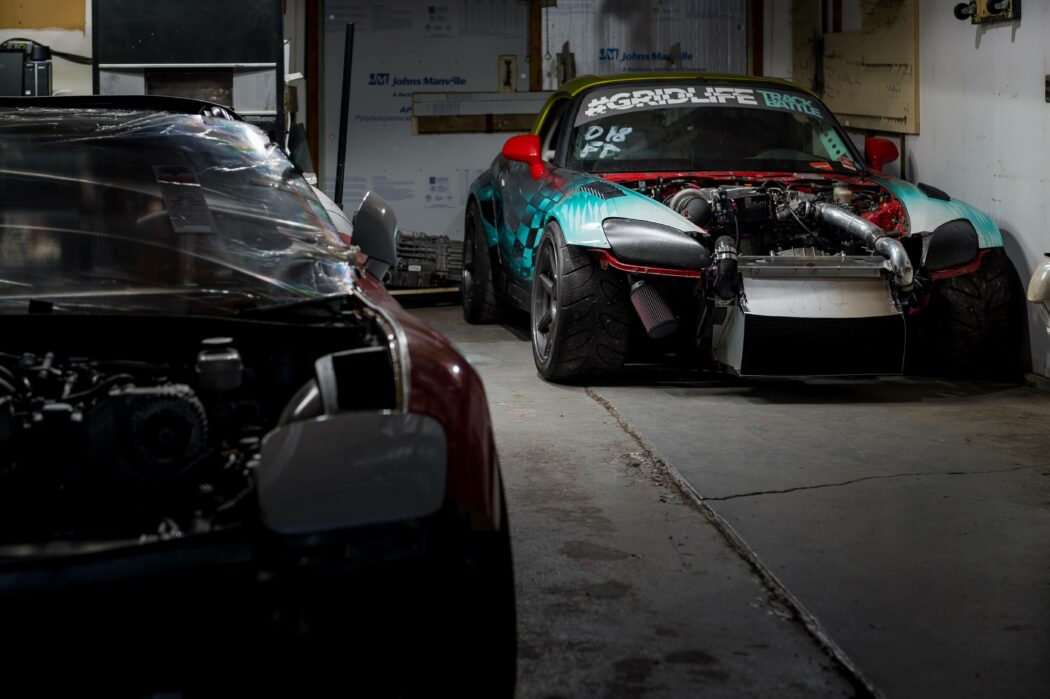 With all the progress I was making, things were looking good to get on track in 2020. However, I took the wiring harness out of the C5 to do all the painting but when I reinstalled it, the car didn't start. I was bummed. It was far easier to move on to my other project, so I started to focus on the S2000. Sadly, the C5 sat in the shadows, waiting her turn to receive some loving. Parts were still coming in and I would open them in excitement, but I would just sit them on the shelf for another day. Even after the S2000 was complete, I would go sit in the garage and imagine all the rad scenarios I could be in during a Gridlife Touring Cup (GLTC) race. The fame, the crowd cheering, the pass around Tom O'Gorman on the last lap for the championship, and the protest from Mercedes! What can I say, I needed help finishing off the C5.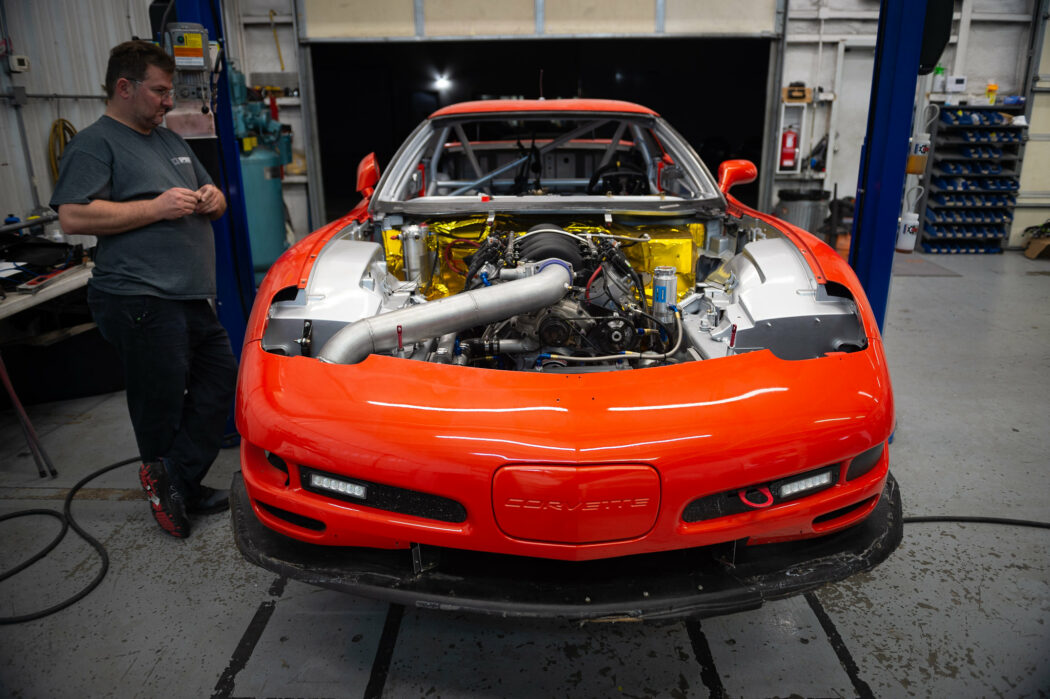 By chance, I received a PM from an acquaintance that changed everything. That acquaintance was Louis Gigliotti, pictured above next to his personal C5. Louis is co-owner of GSpeed, which is the premier road race shop for all things Corvette and LS. GSpeed turns out championship Vettes like no other. If you ever watch professional Trans Am racing you would no doubt see GSpeed cars competing in the SGT and XSGT classes. If that doesn't do it for you and time attack and time trials are more your thing, the twin-turbo monster Vette of Feras Qartoumy, yeah, GSpeed has played a part in that too. Basically, what I am saying is if there is a fast Vette at your local track, the owner of that Vette has had work done, talked to, bought parts, or at least heard of GSpeed. Louis saw my struggles online and basically told me "Bring me that thing and lets get you on Circuit of The Americas (COTA)." I mulled it over, looked at a pile of spare cash I happened to have sitting around after getting crushed with overtime at work and responded, "let's do it, I'll be there in a couple of weeks!"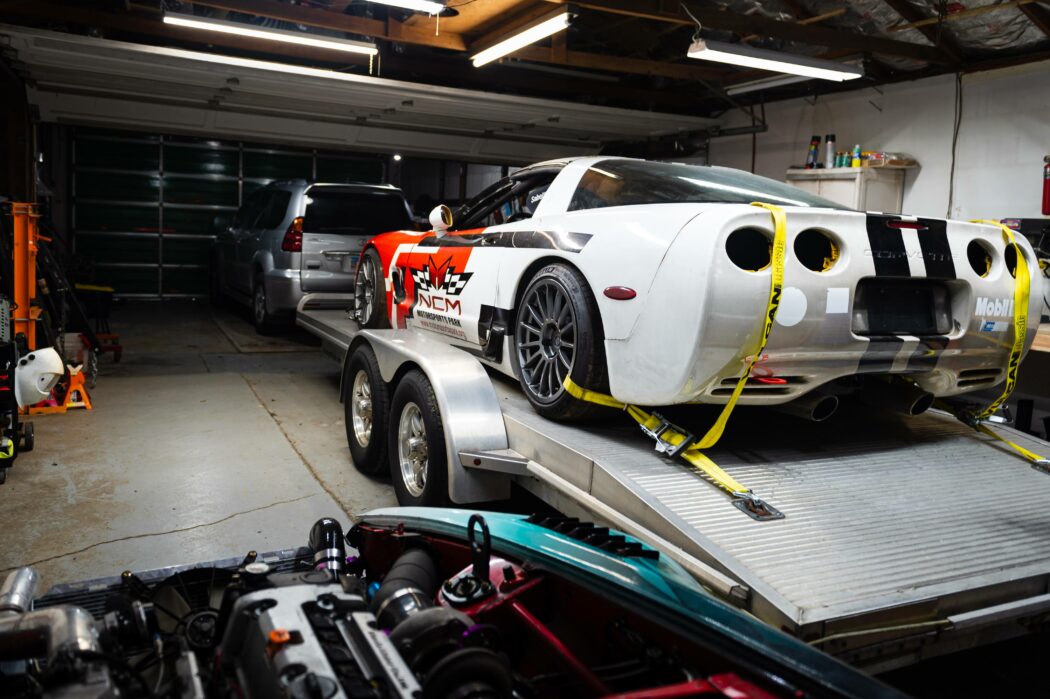 GSpeed is not down the street from me, more like a few blocks that add up to 1,057 miles away in Cresson, TX. That didn't matter as it felt like for once, all the stars had aligned for me to get a project done right and ready for me to compete in the events I always wanted to. I attached the 20ft trailer to the GX470 and backed into the garage on a chilly December day in Chicago. I broke out the come-A-long, started ratcheting away, then strapped the Vette down. An hour later and a bunch of thoughts wondering why I live in this freezing hellscape, we were all loaded up. I put every part that I owned for the Vette inside of it and headed south.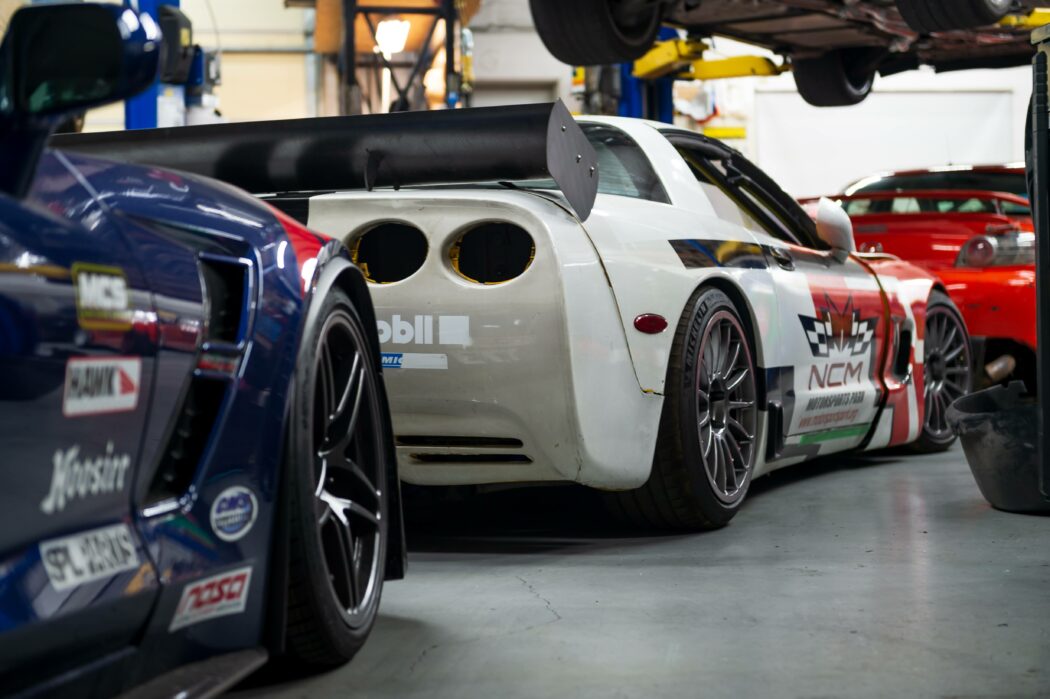 As soon as I got down to Texas, I was greeted by the friendly staff at GSpeed and immediately started talking about the plans for the C5 as well as GLTC at COTA. I will admit, it was a bit odd at first, every time I dropped the C5 or the S2000 off I usually have to explain a lot of things. Not this time, it was the opposite. I was getting taught a bunch of different things and asked direct questions about others. I was left with a sense of being on the same page, which was reassuring given my history of being unhappy with shops. Talking it over with Louis, we set a clear budget, time frame, and goal. Then that's it, I just let them do their thing. Which puts me in a comfortable uncomfortable position, thoughts racing through my head. Am I ready to take that step to wheel-to-wheel? Am I really going to race at COTA in a few months? How rusty will I be? How can I blame Dave Pratte when this somehow fails?  While I sat there overthinking, Louis uttered the words "Want to take a tour?" We'll cover just how incredible a shop tour at GSpeed is in the next article!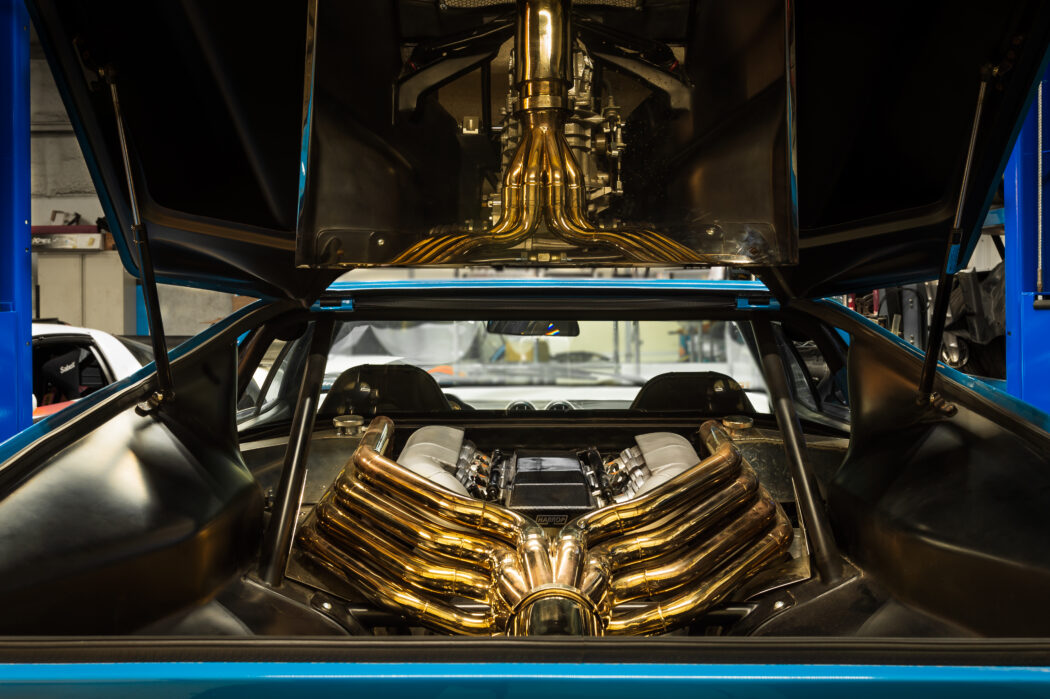 Other Corvette Articles 
Taking Your Own Advice: C5 Introduction
Bondurant to Gridlife C5 Phase 1