In my last article, I made the argument that the C6 Corvette is a perfect platform to build a Time Attack car, and with that in mind, it's only logical that I didn't follow my own advice. Hear me out, though, because a C5 Vette appeared before me at a price that I couldn't refuse. Back in 2011, my S2000 cost me $8,200 USD and this Corvette Coupe was cheaper by a considerable margin. To top it off, the livery on the car is not a replica. The car came from none other than the National Corvette Museum, or NCM if you're cool and like acronyms. Enough said, let's dive into some history on it.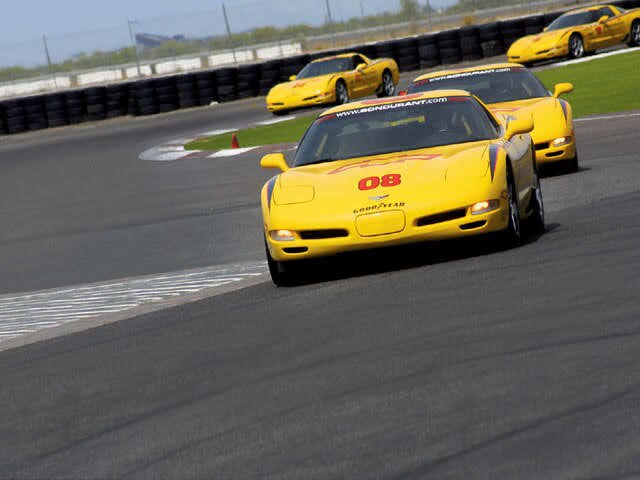 This Corvette Coupe started its life as one of Bondurant Racing School's fleet cars. With that piece of knowledge we can confirm that, much like an automatic Miata owner's confidence on Facebook, it's been beaten on. Most of us car guys are really rough on rental cars. What do you think we would do to a rental car that you are supposed to track? Knowing that also makes me think that the fleet would have had to be up-to-date on all of its maintenance, though. [Editor's note: I can assure you the maintenance wasn't up-to-date]. My car was Number 6 in the fleet, I tried but couldn't find a photo of the exact car, deal with it.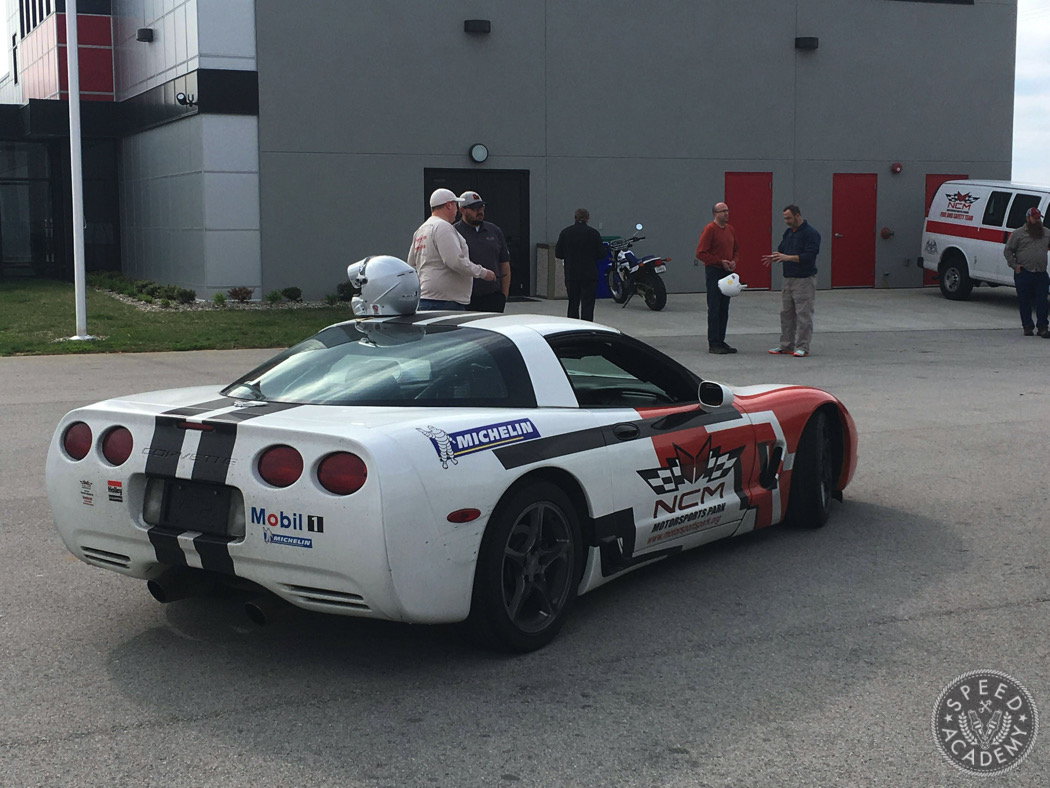 In 2006, Bondurant donated the Vette to the National Corvette Museum. It sat in their showroom next to some of NCM's classiest C5s. Needless to say, the old girl was like my S2000 at an EV car show, it didn't fit in. Fast forward to 2014 and the National Corvette Museum, like all good museums worth going to, constructed a race track a few blocks away and then creatively named it NCM Motorsports Park.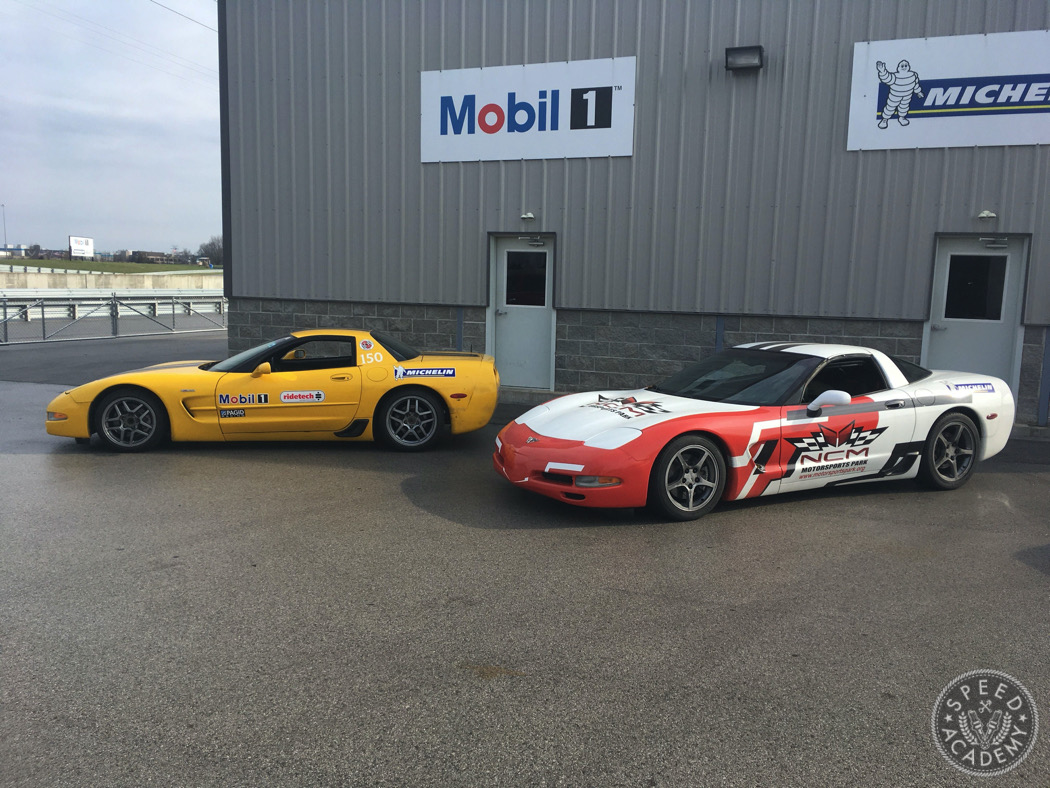 With the addition of the track, my "pristine" C5 was right where it belonged. NCM used this car as an instructor lead and follow car from 2014 until 2019. As time went on, garage space started to get low and it was time to put the C5 out to pasture. That's where I came into play.
As I was waiting on Dave to edit the article on the C6 [Editor's note: LOL, full call outs!], I was half-assed looking for a C5 or C6, posting on one of my track Facebook groups and poking around to see what was out there. The track manager from NCM Motorsports Park contacted me and said the following, "I have a C5, it has no title, it's rough, it's cheap, but it runs and drives." Honestly, he had me at "cheap, but runs and drives."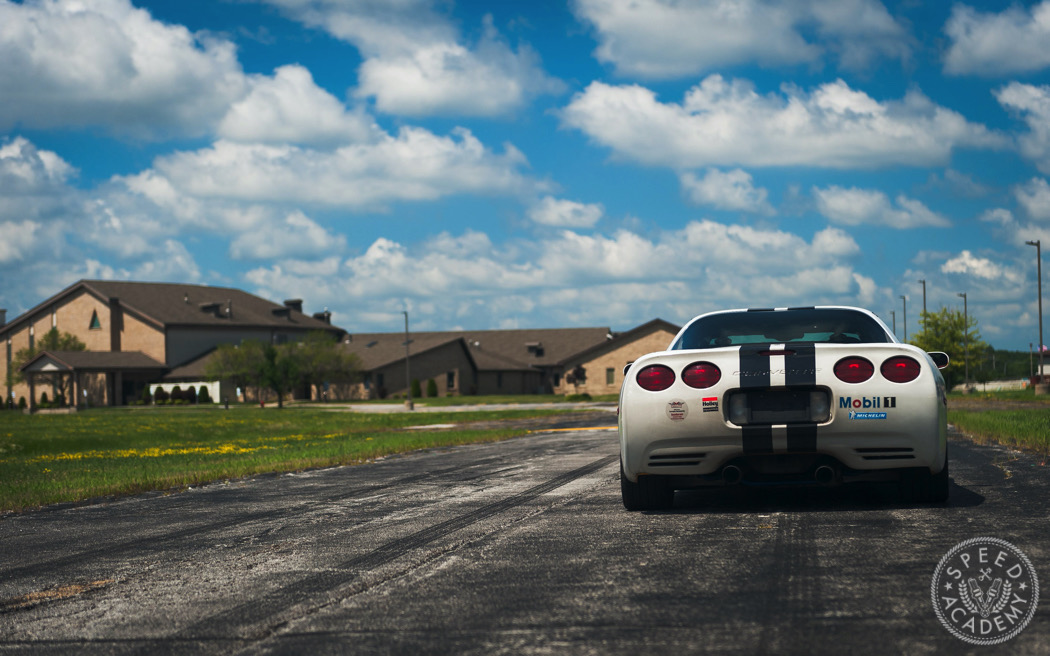 All I had to go on were a few poor quality photos, but I didn't care. The Corvette has a healthy drivetrain and as that manager of NCM said. "It's a C5….."
Like all my cars, it deserves a name and henceforth, I shall call her Bonnie. It's from Bondurant. It's a car I've wanted since I was a child, and my late Aunt, who's name was Bonnie, was my biggest supporter and loved Vettes as well. [Editor's note: quit tugging at my heartstrings!]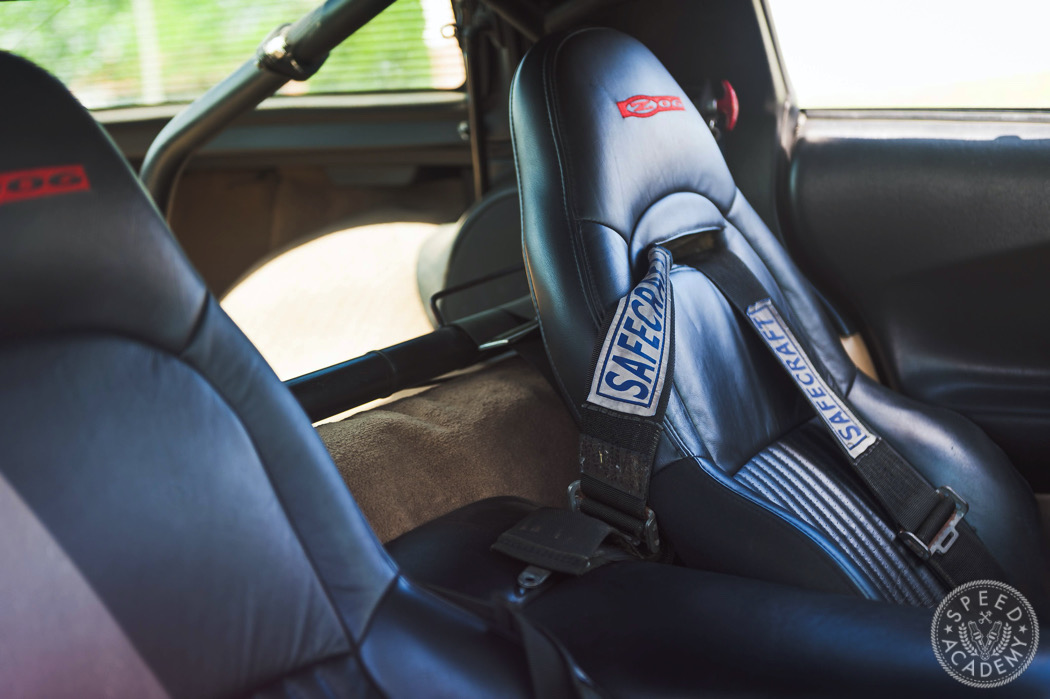 After getting the Corvette home, I started going through it with a fine tooth comb. Unfortunately, the safety components belonged in the "Nostalgia" section of the museum. The cage is from the early 2000s and you can really see how far we have come in a short time in terms of driver safety (especially compared to my S2000 cage). The Corvette also has four point harnesses, which aren't legal for most (if not all) high performance driving events. Apparently middle-aged men in jean shorts and golf polos don't care about their well-being.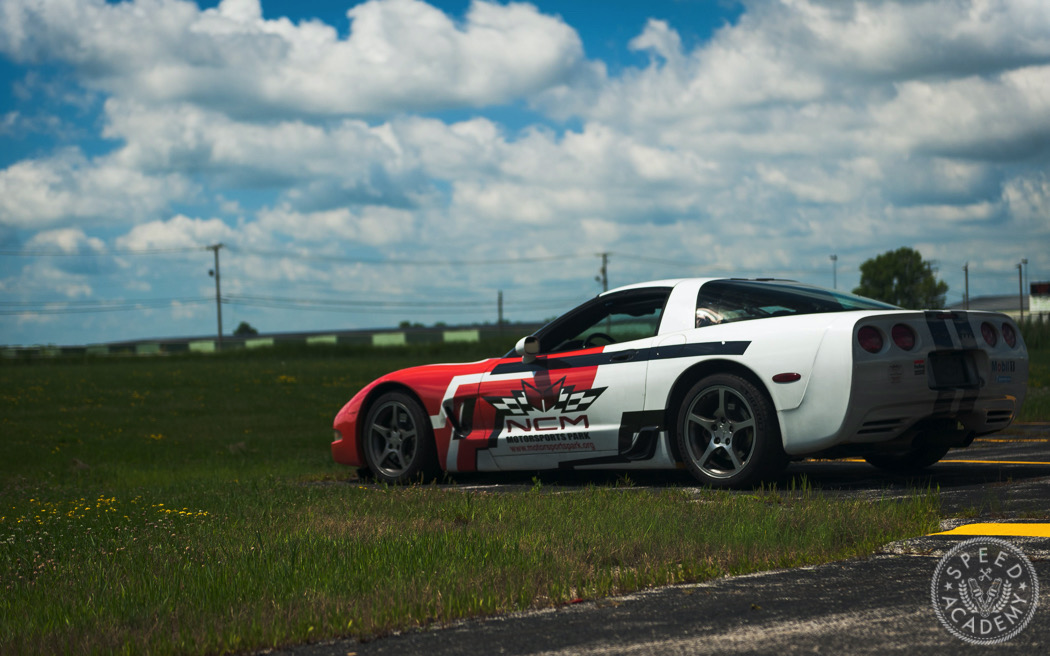 This Corvette also has its quirks. For one, the rear suspension is worn out. It makes going over bumps at speeds faster than 60 mph a terrifying experience. The speedometer, headlights, tail lights, seat adjuster, window switch, and radio are not operational. However, the turn signals do work…..occasionally. There is also a check engine light on that I haven't dug into. [Editor's note: see Editor's note from the second paragraph]. Oh, and the wrap on the Corvette has seen better days. Some places it's starting to peel and show it's true, yellow color. With that being said, I love it!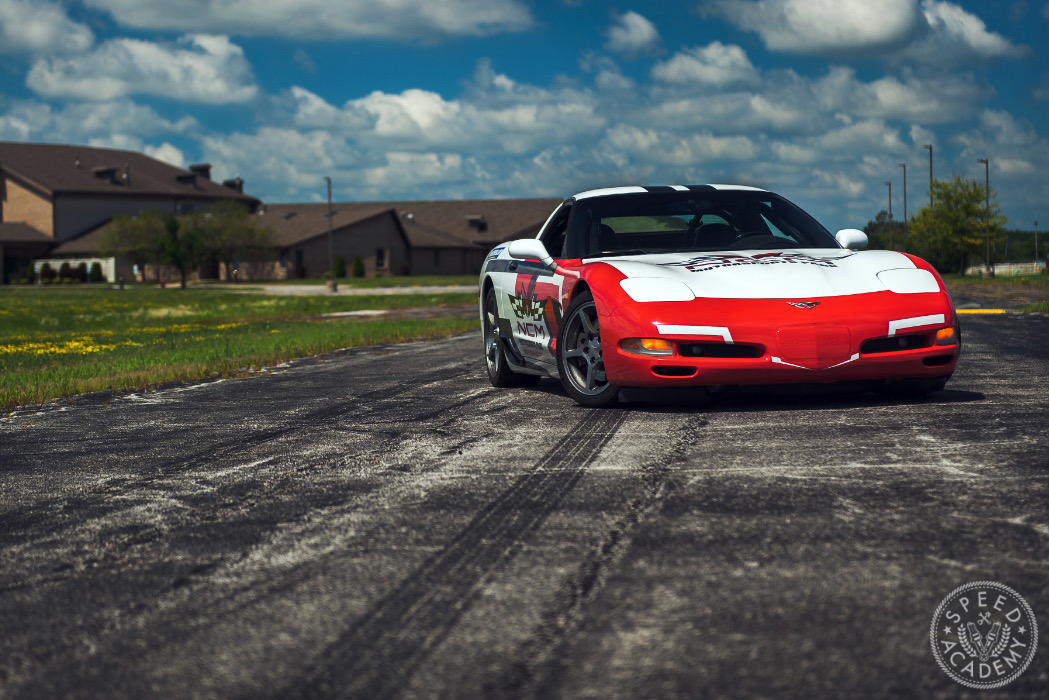 I've driven many quick cars in my lifetime, so how does this C5 compare to any of them? Does it have the pure speed and agility of the S2000? Absolutely not! It is more forgiving then the S2000 at the limit, though. In the Corvette's current form it tends to understeer, which is nice when you are trying to build confidence in piloting a new chassis. The Corvette's characteristics are very similar to my Turbo Miata to be honest, except it does everything a little bit faster and easier. The low end grunt of the 5.7 LS1 makes cutting through traffic a breeze, even in 6th gear. Not to mention, on some spirited drives it really puts you in the back of your seat in the mid-corner to corner-exit phase of a turn. It's hard to explain, but it's something you just don't get from a turbo 1.8L on 225 tires.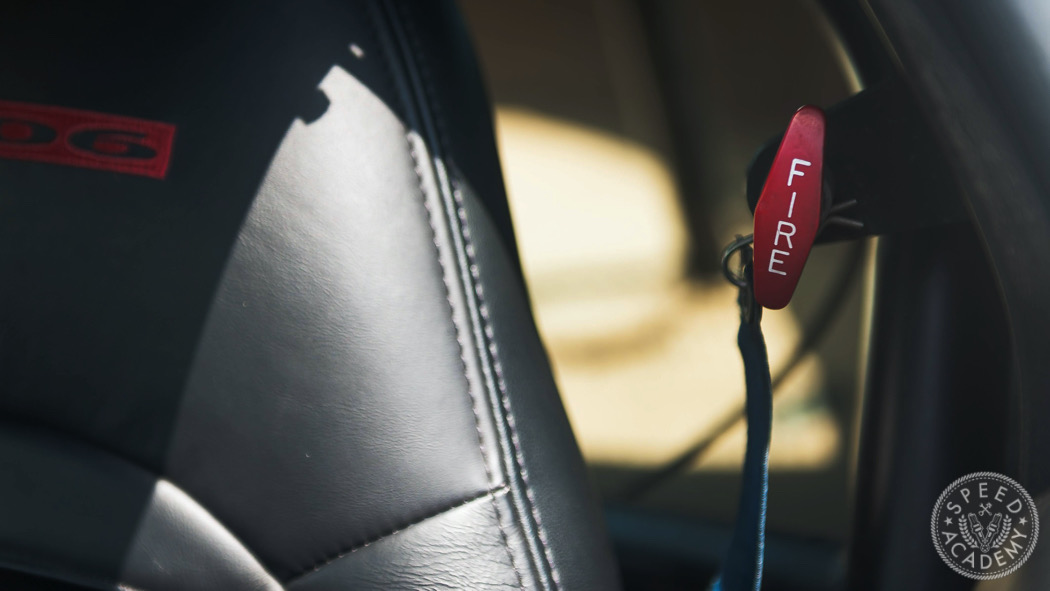 The S2000 has also spoiled me. The power steering in the Corvette isn't as good, in fact the Corvette tries to rip the steering wheel out of my hands on aggressive turns or long off ramps…I mean sweepers. On the other hand, to counteract that, the Vette stops pretty darn well in comparison to the Miata. The ABS kicks in when you expect it to and is pretty easy to modulate.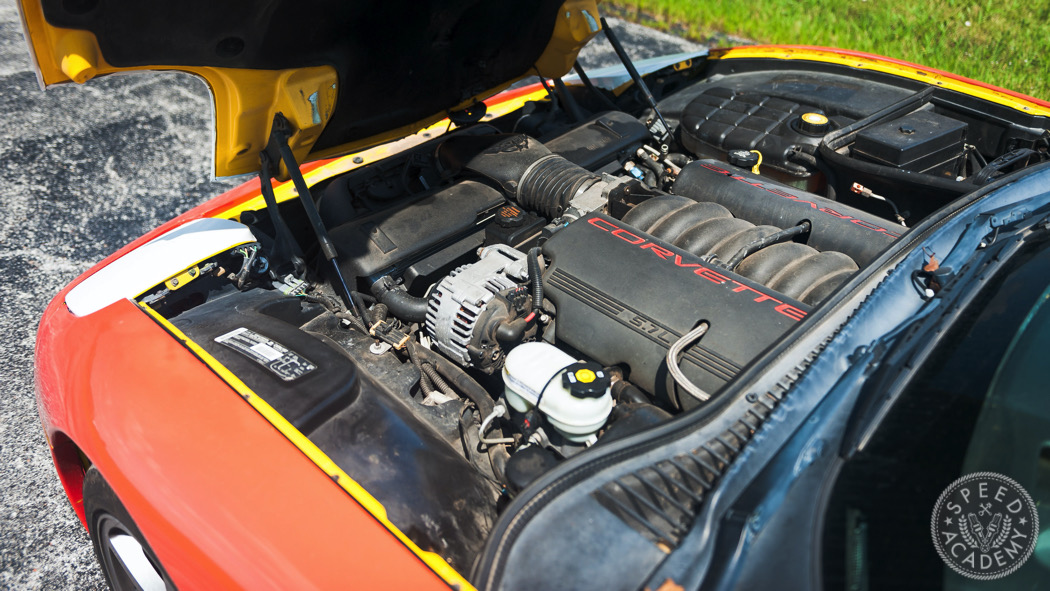 The Corvette needs to be baselined. Which means it needs to have all the fluids changed and all of the scheduled maintenance done up to the current mileage. I trust the guys at NCM, but I trust myself more. Well, kinda. So what do you think? Should this replace the S2000? Better yet, how close do you think it'll get to the S2000's times at Gingerman? I don't know either, but let's find out. Let the fun begin! 
Instagram: Proawesomedevin 
Podcast: Hypercrtical 
Facebook: Professional Awesome
Facebook Group: Professional Awesome Tech
Other Articles: http://speed.academy/?s=Devin+giles