I've been winter driving for a few decades now, including spending my teenage years snow drifting the mean streets of Ottawa, Ontario, Canada, one of the snowiest capital cities in the world (with an average annual snowfall of 224cm or over 7-feet), so I've tried just about every brand of winter tire you can think of.
One of the lessons I learned early on is that all-season tires simply cannot keep up in serious winter conditions. That said, we did recently find (see video above) that an excellent all-season tire, namely Continental's all-season ExtremeContact DWS 06, does actually stop shorter and generated more cornering grip than a winter tire in cold but dry conditions, but I can say with absolute confidence that on any sort of slushy, snowy or icy surface the result would have been completely flipped, since I have yet to find an all-season tire that can touch a winter tire on a low grip surface. Let's just say I've gotten stuck in the snow more than my fair of times on all-season tires because I was too lazy to swap on the winter wheel and tire setup before the first snow of the year, so I know from first-hand experience just how real the performance differences are between all-season and winter tires when the going gets snowy or icy.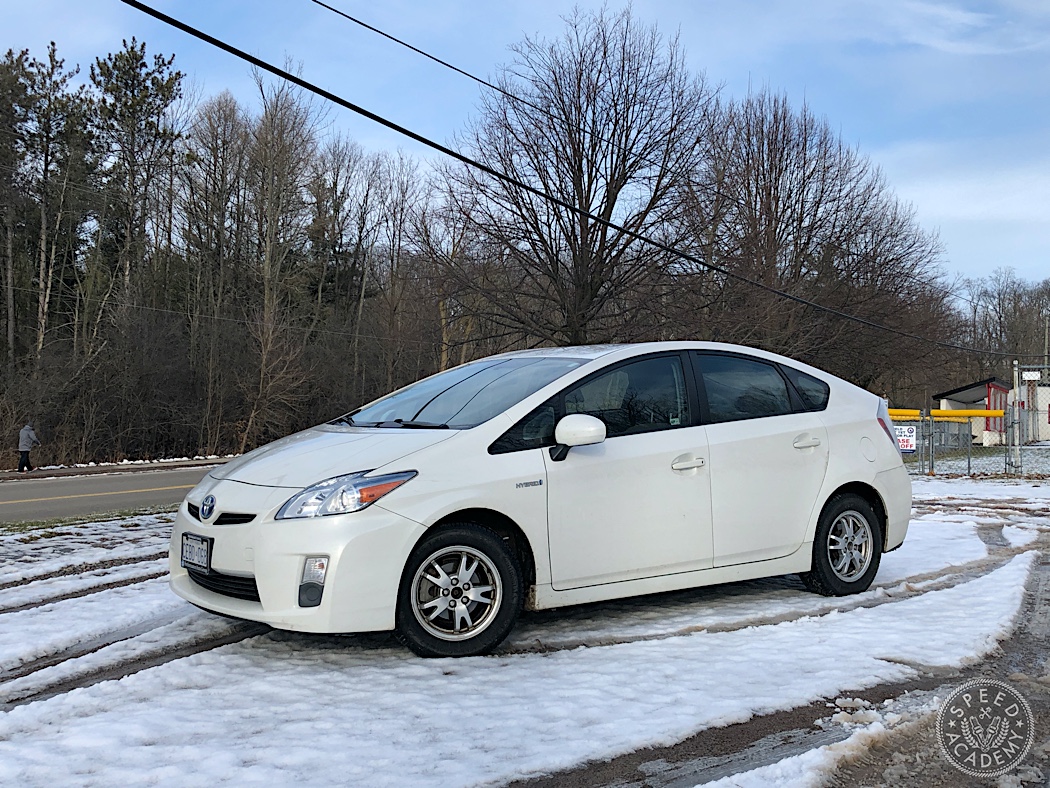 And as I learned yet again while doing some winter driving in my wife's Toyota Prius, the same holds true for old winter tires vs new winter tires. That's because part of the way winter tires generate grip is by using a soft compound that remains soft and flexible (and thus able to grip the road) in sub-zero temperatures, but this also means they tend to wear rather rapidly if you do a lot of dry road driving on them, especially in warmer conditions (where they can overheat and rapidly degrade).
As you can see from this close-up, the old winter tires on the Prius are pretty badly worn, especially on the inner shoulder where the winter-specific sipes in the tread blocks are almost worn off. Not a good scenario for driving on slippery surfaces, as I learned while trying to drive the car up our steep, snow-covered driveway, only to spin the tires and slip back down the hill towards the road. Clearly it was time for some fresh winter rubber.
More than just a case of visible wear, though, I've also found that with low-buck winter tires like these, the compound hardens and loses much of its cold weather grip after just a season or two of use, plus they were like driving on water balloons, the very soft sidewalls and poorly supported tread blocks slowing the car's handling response to drunken manatee swimming in a bowl of Jello levels (and I'm not even exaggerating). So even though I saved money on the initial purchase of these el cheapo winter tires, because I only got 2 winters out of them (and their performance was noticeably degraded after just a single winter), I would have been much better off spending twice as much on a high-quality set of winter tires that will last twice as long and deliver much better overall driving characteristics in all types of conditions. It's just the smart thing to do, so I decided to be smart instead of cheap this time around!
To do exactly that, I turned to Continental Tire and their VikingContact 7, a new winter tire offering from a company that has long been a leader in wet and cold weather tire performance. And at $85.99 per tire (in a 195/65R15) at TireRack.com, they're hardly what I'd call expensive, especially when you consider how important winter tires are if you live in a true four season climate like I do.
I chose this tire after having done some research online, having been especially impressed by its rankings for snow and ice handling, braking and traction, all areas I was looking for a major upgrade in versus the off-brand tires being replaced. In fact, in this alltyretests.com review, the VikingContact 7 ranked 1st in a bunch of important categories against the top names in the winter tire business, including snow handling and traction, ice handling and traction, as well as ranking 1st for noise level and ranking highly for dry handling and braking (and we do get our fair share of cold but dry winter days here).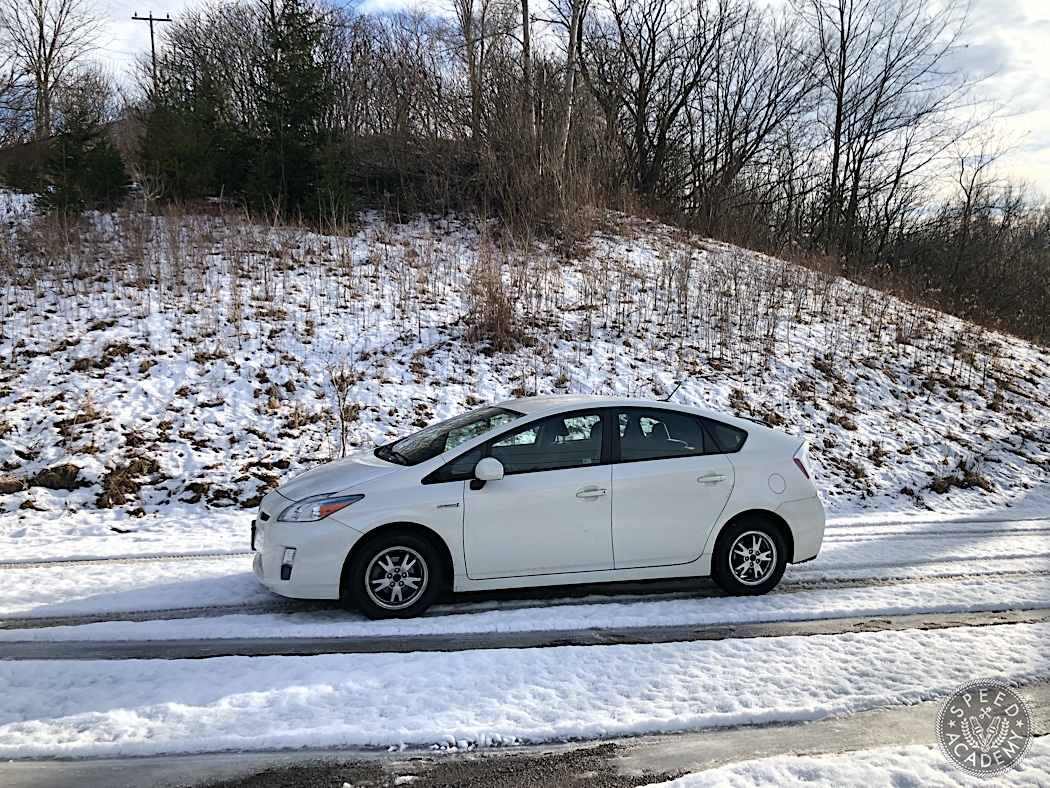 Having swapped the VikingContact 7's onto the Prius and tested it on dry, wet, slushy and snowy road surfaces, I can tell you that the car is utterly transformed in every measurable way.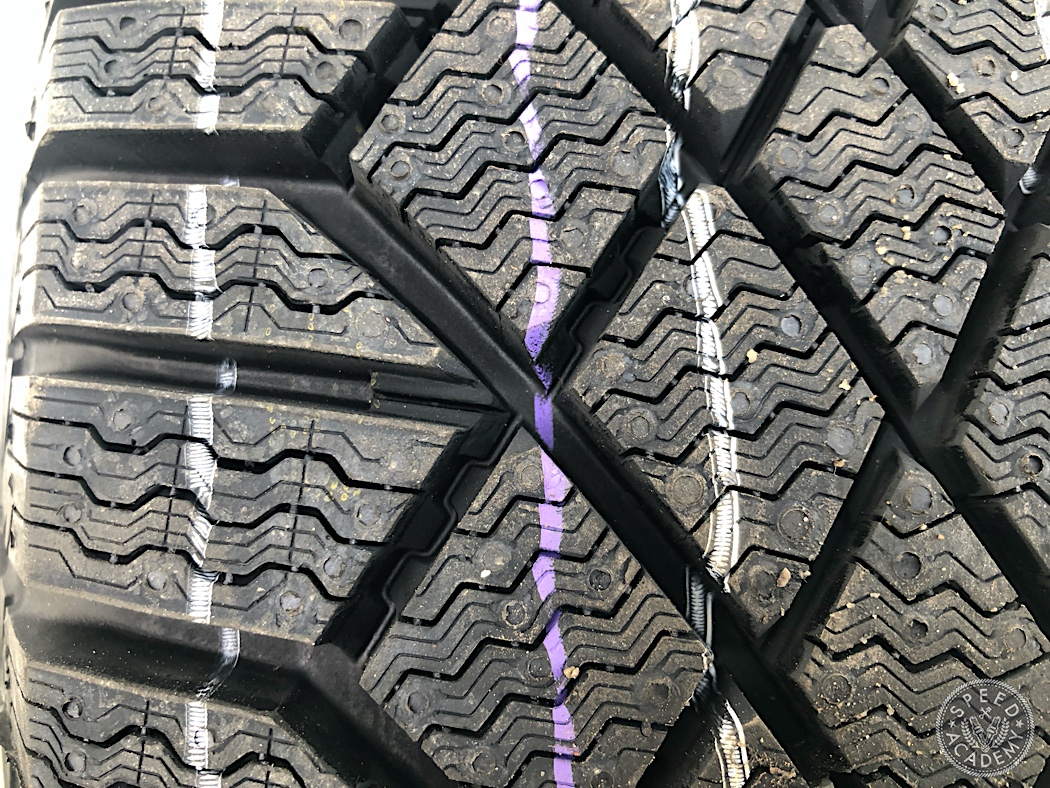 The first thing I noticed is that the car suddenly felt much more responsive to all driving inputs, especially steering input response which has gone from slow and vague to quick and precise thanks to the vastly superior sidewall characteristics of these Continentals, plus the VikingContact 7's feature interlocking tread block bridges that tie some blocks together and greatly reduce tread squirm and the mushy and vague steering feel that comes with it.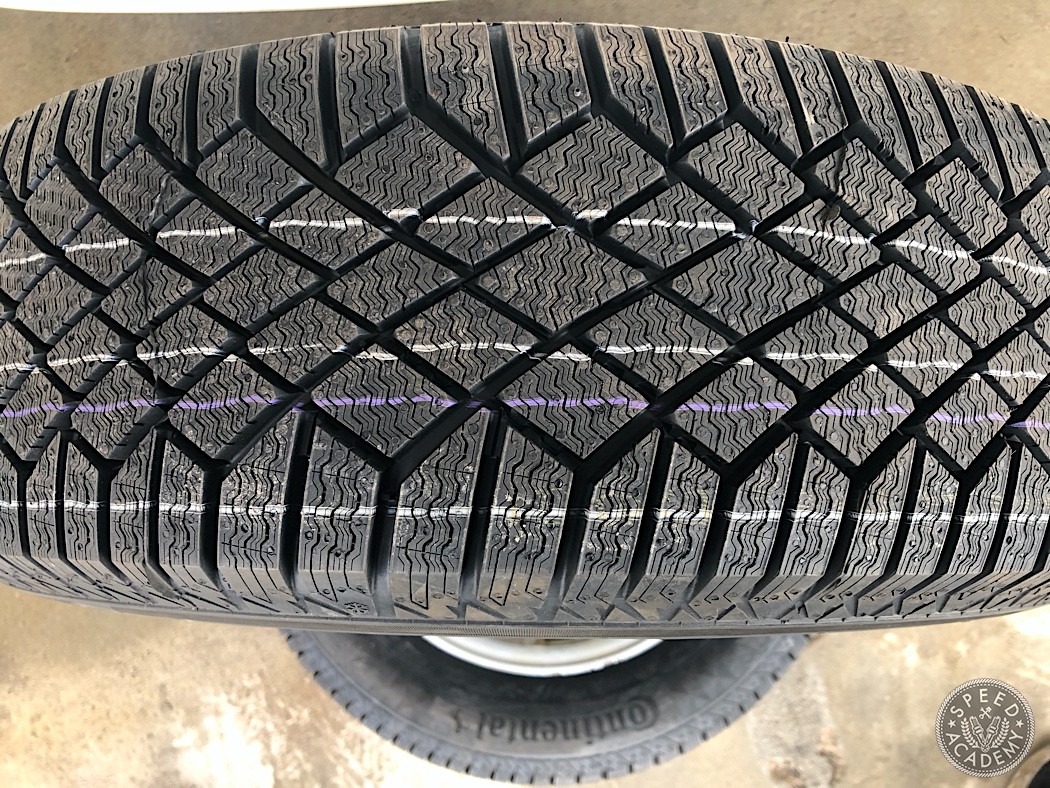 As you can see above, the VikingContact 7 also has a highly engineered network of 3D sipes and grooves, giving the tire an exceptional amount of biting edges for outstanding traction on slushy, snowy or icy surfaces. You'd think a tire with this many sipes and grooves and tread blocks would be noisy, and that is true of many winter tires, but not the VikingContact 7. These tires are remarkably quiet and smooth rolling down the road, so much so that it was eerily quiet inside the Prius compared to the old el cheapo winters that would howl like wounded animals at speeds over 60 kph or 40 mph.
The VikingContact 7 also uses Continental's Nordic tread compound, which is comprised of active silica for outstanding grip in the wet. The compound also includes rapeseed oil additive that keeps the tread compound flexible in extreme cold conditions, and we do see our fair share of -20C and colder temps here between December and February. Plus the directional tread pattern also does an excellent job of evacuating water and slush from the contact patch, since the car always felt stuck to the road even through the sloppiest of slush and wet snow.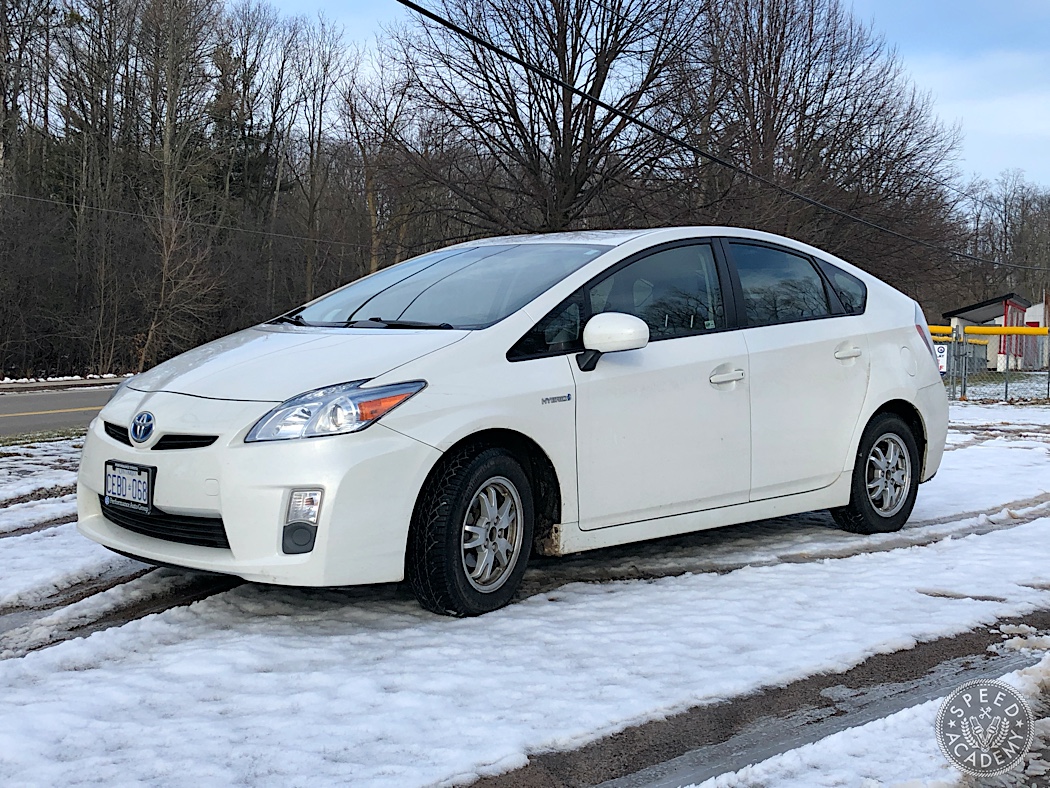 Considering the rapid pace of advancement we've seen in the ultra-high performance summer tire category, it should come as no surprise that serious advancements are taking place in the winter tire category, too. Still, I have to admit I wasn't expecting this big a leap forward in winter weather performance, even when compared to el cheapo winters like I had on the car before. If you're in need of new winter tires and are looking for class-leading snow and ice traction and handling as well as superb dry handling and low road noise, I wholeheartedly recommend putting the VikingContact 7 at the top of your shopping list.