Scan tools used to be big, bulky contraptions, and quite expensive. But thanks to modern technology and something called Bluetooth, we now have the power to view/diagnose what's going on under the hood of our car through a smartphone.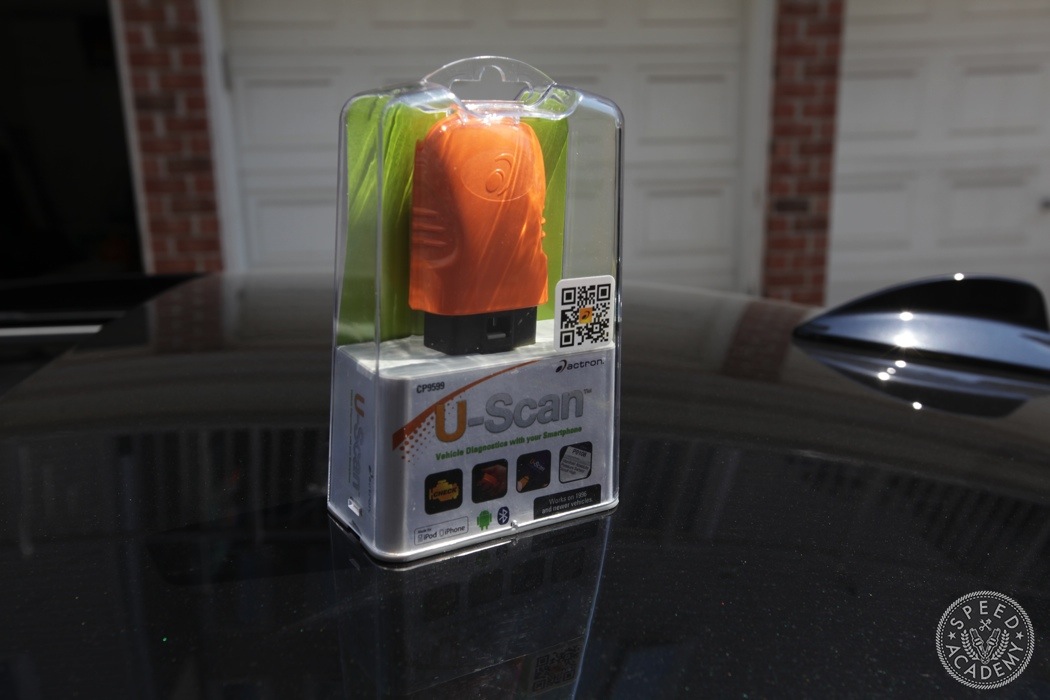 The tool that I'm going to do a quick review of is called U-Scan by Actron, a subsidiary of Bosch Automotive, which right away tells me we're dealing with a high quality, well thought out product.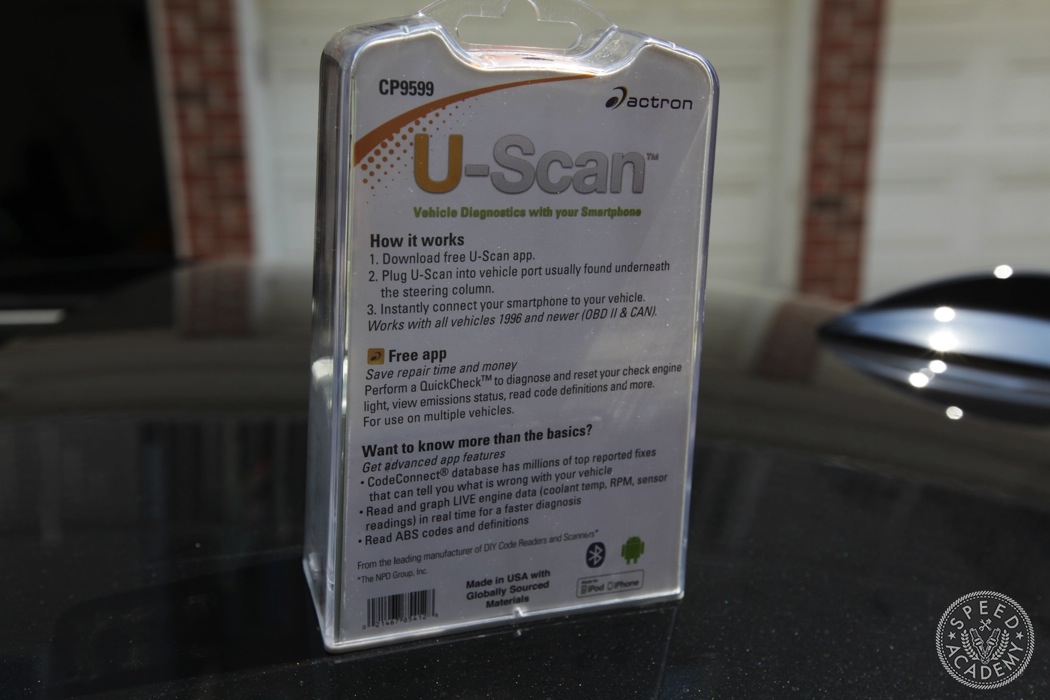 The portability and sheer compact nature of this device is surely a big selling point, but the simplicity of its use should also be commended because the instructions to get it working are incredibly simple and straightforward. So much so, in fact, that even the least tech-oriented car owners should have no issues using it.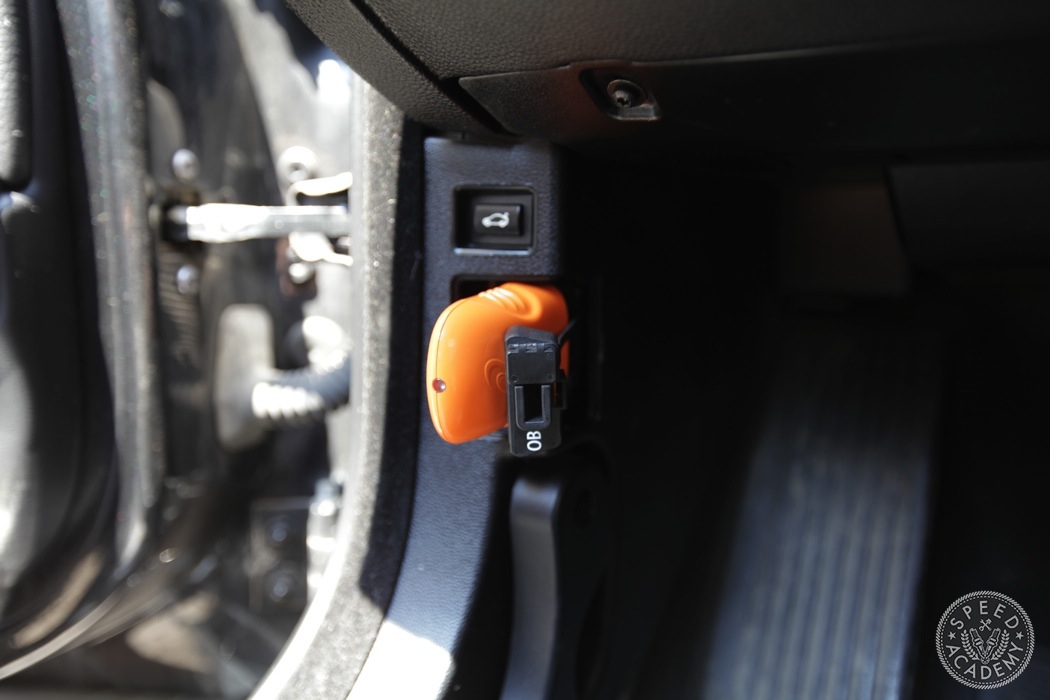 If you can find your OBDII / CAN port then you can use this tool!
The simple to use theme continues into the U-Scan app which has a great layout and makes connecting to your car a breeze by offering an AutoID feature that will recognize your vehicle after the adapter is plugged into the OBD-II port. If for some reason that fails, then you can enter a VIN or look up the vehicle by model, year, and make.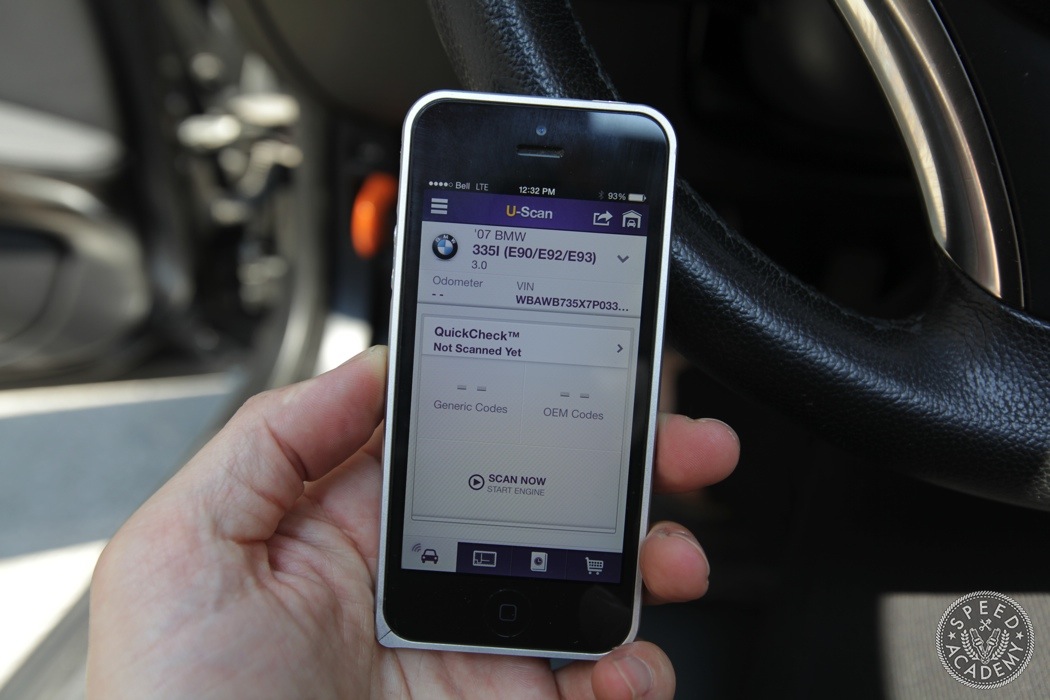 The AutoID function found the BMW 335i that it was plugged into within moments of me clicking on the feature. This is my brother's car, which threw a check engine light a week ago then miraculously disappeared so we were trying to see if there was a code still present.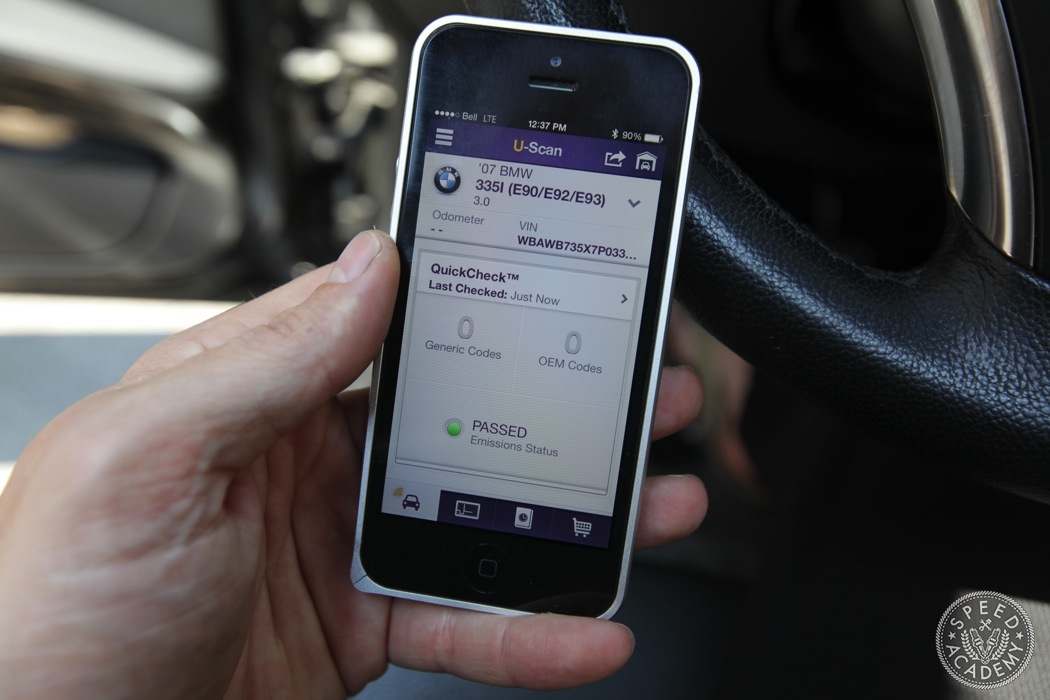 With the engine running, I ran the QuickCheck procedure that not only reads error codes but checks the engine's emissions systems. Quite handy if you live in an area that requires smog or emissions testing.
The results came back with all systems go and zero engine codes to report despite that phantom code the car had previously thrown. It seems to be a common occurrence on modern day BMWs where they throw a code then after considerable mileage the code is erased.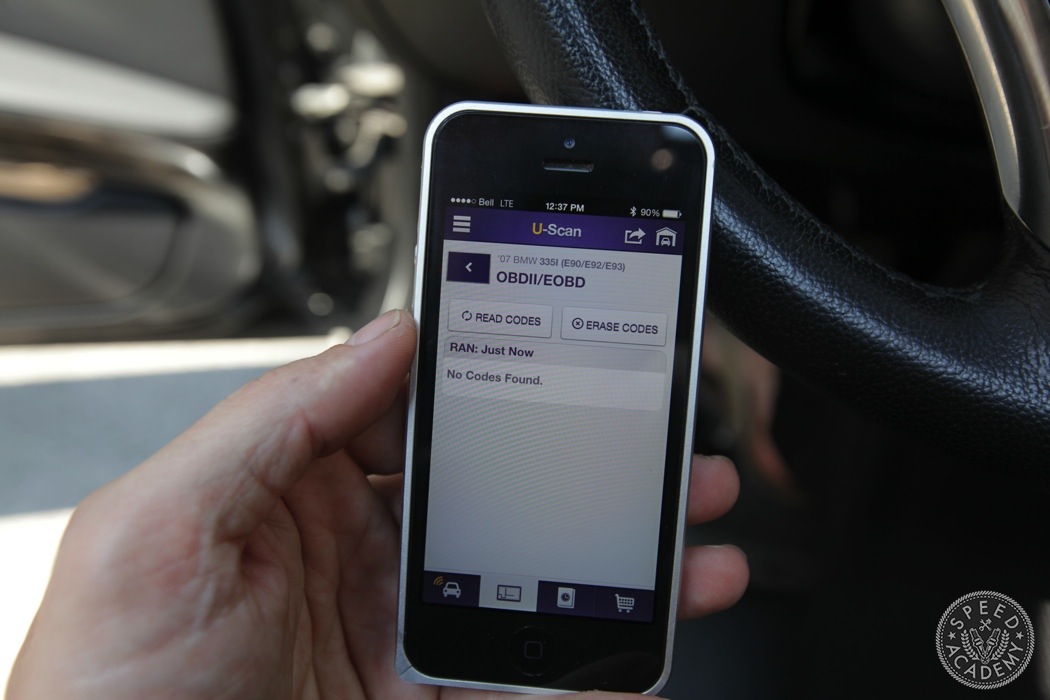 I was anticipating finding a stored or pending code but alas all checked out which is a good thing for my brother's pocketbook.
The U-Scan device has the ability to erase codes as well, a very handy feature to have and it also has a few other options that can be quite valuable. Live Data lets you monitor the engine's sensors and readings in real-time so problems can be diagnosed quickly.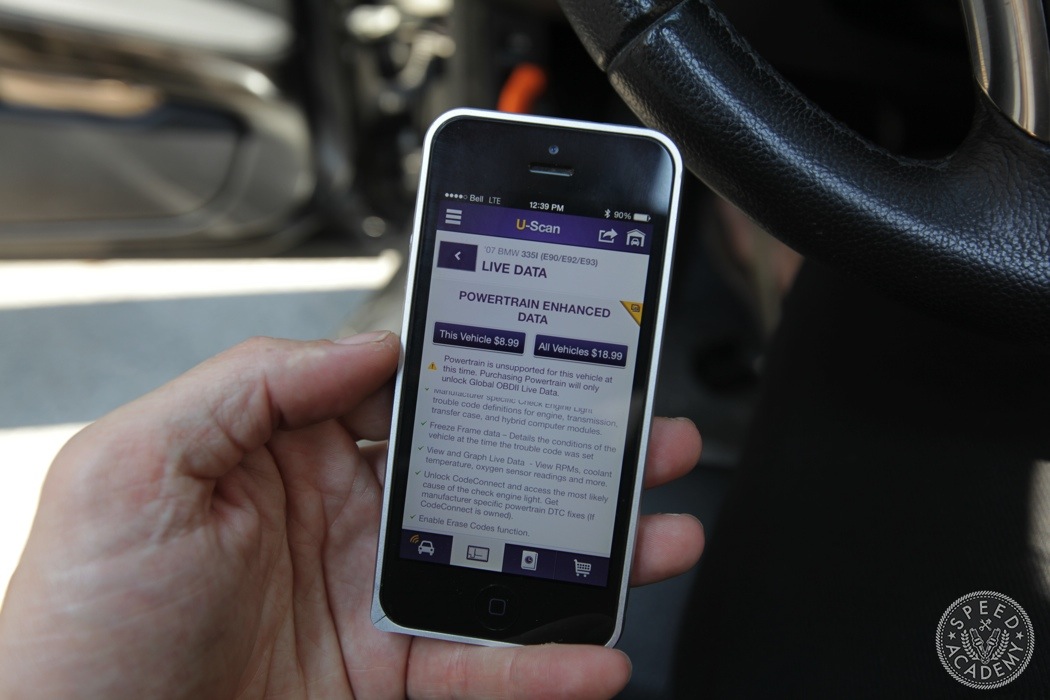 However, it along with a host of other options are add-ons and must be purchased, which is understandable since most users will only need the basic functions of the U-Scan software. That said, I would like to see the vehicle manufacturer specific codes option built into the software rather than an add-on, since having access to the exact definition of a trouble code is invaluable.
That said, at the end of the day spending less than $20 bucks (for all vehicles) for the Powertrain Enhanced Data add-on package is totally worth it and quite the value as you unlock all of the aforementioned functions and a few more.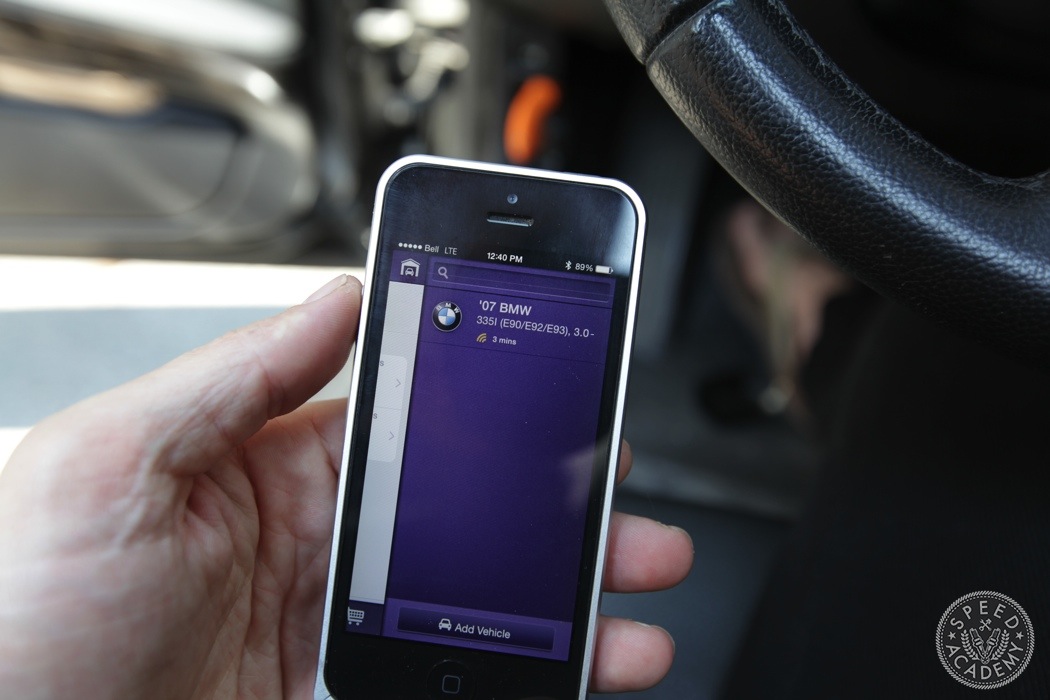 The bottom line is that this tool can be as basic or powerful as you need it to be and with both the U-Scan adapter and app software being updatable that means it's a product that won't be obsolete when engine technology advances.