Converting our Scion Racing FR-S into a Targa car ready to race in Newfoundland turned out to be a much bigger challenge than we ever imagined. On paper it looked simple enough. Replace the cage with one that fits us, bolt on the best go-fast goodies we could source within the limitations of the Modern Group we'd be running it at Targa (meaning no forced induction), make it look pretty in the process since everyone likes a pretty race car, and don't crash it into the ocean on Day 1 of a 5-day race.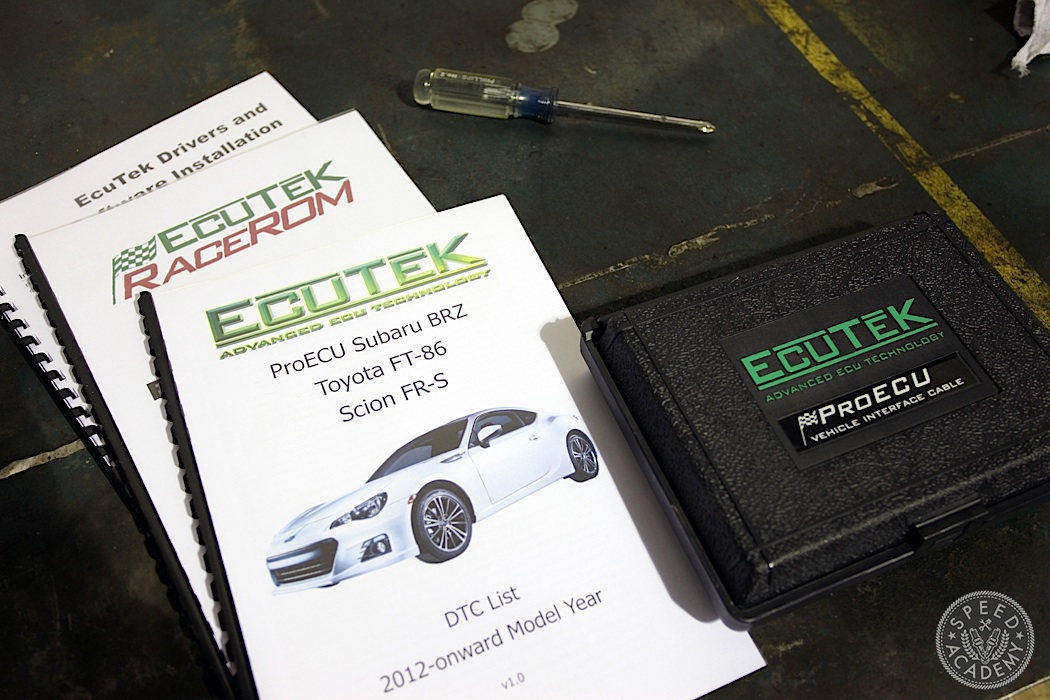 Part of our plan included dyno testing every power-adder separately and track testing every chassis upgrade as well. But it turned out that between building this website (and the business behind it), finding and fixing all the little problems with our hand-me-down FR-S, and sourcing all the performance parts we needed was far more time-consuming than anticipated, which meant all the ECU tuning was left to the very end. This wasn't so bad in the grand scheme of things, since it meant Sasha from OnPoint Dyno could dial in the ECU's calibration using Ecutek's excellent software package with the car in its true final state, using 91 octane fuel since that's all that would be available at the pump in Newfoundland.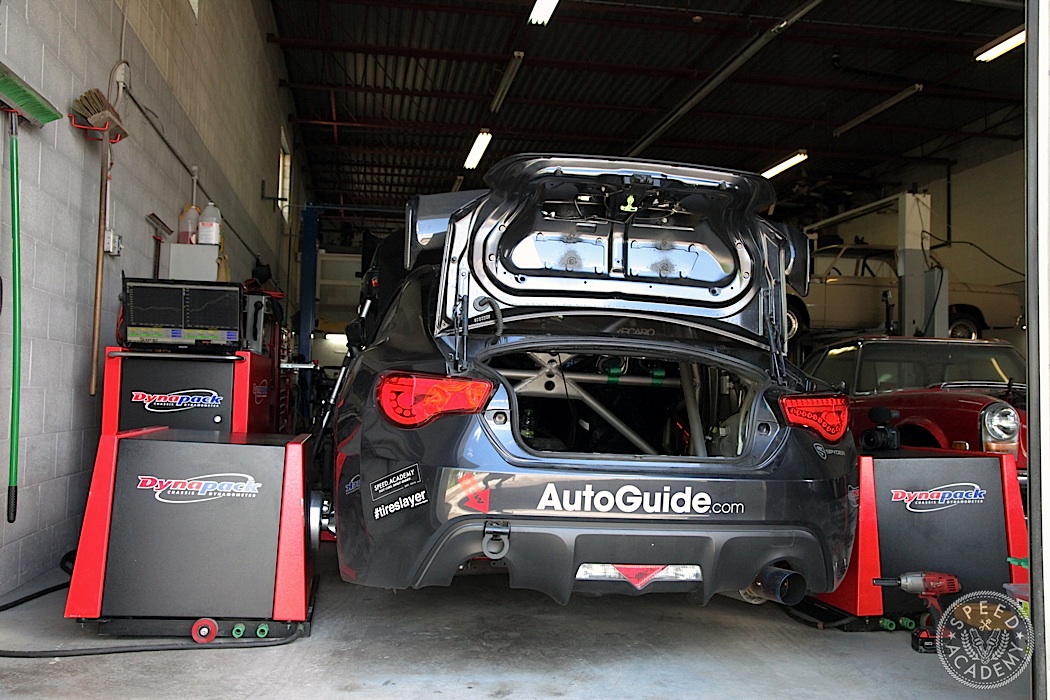 But before that we needed to establish a "baseline" so we could see how much jam the JDL Auto Design long-tube equal length header, overpipe, and catted front-pipe makes on our lightly modified FA20. I put "baseline" in quotes since we'd already installed the AEM ETI air intake, Crawford billet power blocks, and HKS Hi-Power cat-back exhaust, plus Sasha had done a basic street tune for us so we could track test the car without worrying about the mapping being completely out of whack (the ECU had previously been tuned for VCMC's turbocharged setup and we didn't know what state the ECU was in when we inherited the car). The results were a respectable 162-whp and 137-wtq, which is a bit on the low side given the mods in place but with the motor making 180 psi on a compression check, which is at the low end of the factory range, we were quite satisfied with this starting point. Oh, and those old school Euro machines you see in the background? Those are customer cars at Total Motor Werkes, a local Euro specialty shop that was kind enough to let us setup in one of their bays for the day. If you're into vintage Bimmers and Benzes or modified Euro rides in general and you live in the greater Toronto area, you need to go check these guys out.
With the baseline out of the way, we jacked the front end of the car up and got to work removing the OEM header, overpipe, and front-pipe. Pete did all the wrenching and as we showed you in Episode 9 of our YouTube build series, he discovered that by removing the heat shielding on the OE overpipe you can wiggle it out without having to jack the engine up as per the shop manual's instructions. This was a real time saver, and the rest of the removal is pretty straightforward thanks to the flat-4 layout of the FA20 engine. Installing the JDL hot bits was also a cinch, since we didn't have a skid plate or undertray to deal with (those went on just prior to shipping the car to Newfoundland) and JDL supplies a full compliment of hardware with their products.
The fit and weld quality on all these polished 16-gauge stainless steel parts is exceptional. And as the dyno results prove, the stepped runner design of the header along with its low angle merge collector (and we're talking a proper merge collector here) and CNC'd header flanges deliver serious performance. A peak-to-peak gain of almost 10-whp and solid gains from 4800 RPM to redline before tuning on a motor that only makes 160-whp is huge, and as you'll soon see Sasha's custom tuning lets the entire setup breathe even freer.