We like the red interior in our Turn14 Distribution supported 2005 Ford Mustang GT, but the front seats lack support and the slippery leather means you expend a lot of energy holding onto the wheel and trying to stay in the seat when ripping hot laps at the track.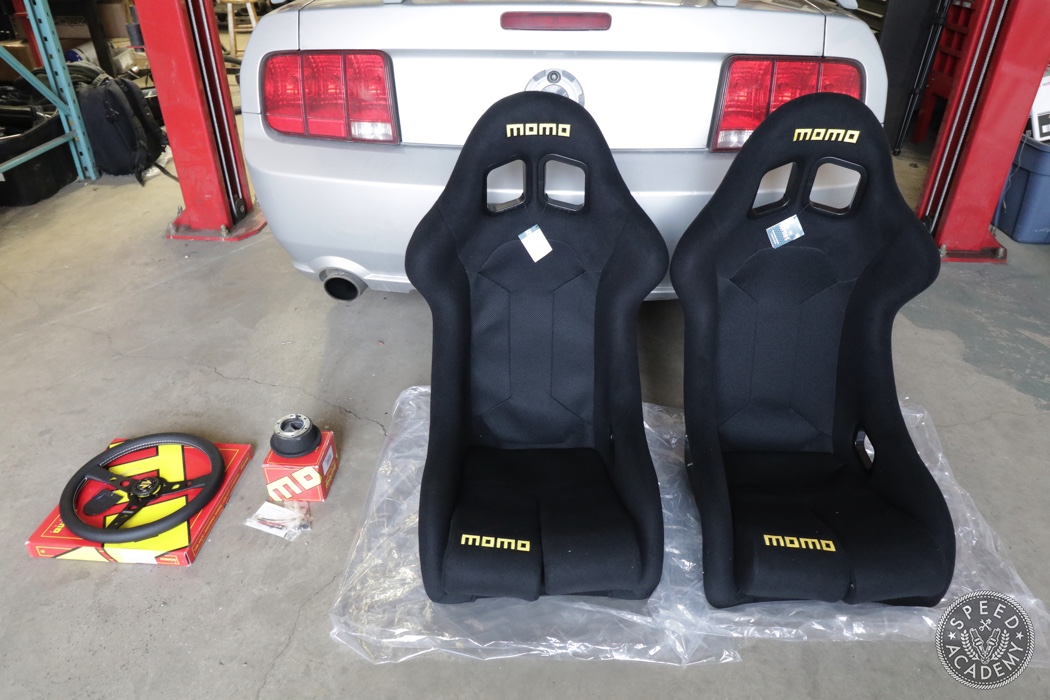 To cure this problem, we ordered up a pair of Momo Super Cup FIA approved racing buckets, along with a Momo Prototipo steering wheel to go with them. The stock steering wheel is big, ugly, and surprisingly heavy piece, so we felt a steering wheel upgrade at the same time as a seat upgrade would pay big dividends at the track in terms of driver body and input control, not to mention giving the Mullet's interior a less retro and more motorsport oriented look and feel.
We like our spinal columns attached to our brain steams, so the fact that the Super Cup is Hans© compatible was a big plus for us. It's also affordably priced for a FIA legal seat ($629), thanks to its fiberglass construction (rather than the more expensive carbon/kevlar options out there).
The seat shell is visible on the rear, while the front portion is upholstered in black fabric. Momo's mesh-like Airnet© technical material covers the central area on the back to help us avoid a sweaty back while ripping hot laps, and there's a rubbery material on the back portion of the lower seat cushion called Kinder Point the provides a grippy surface so we won't slide around.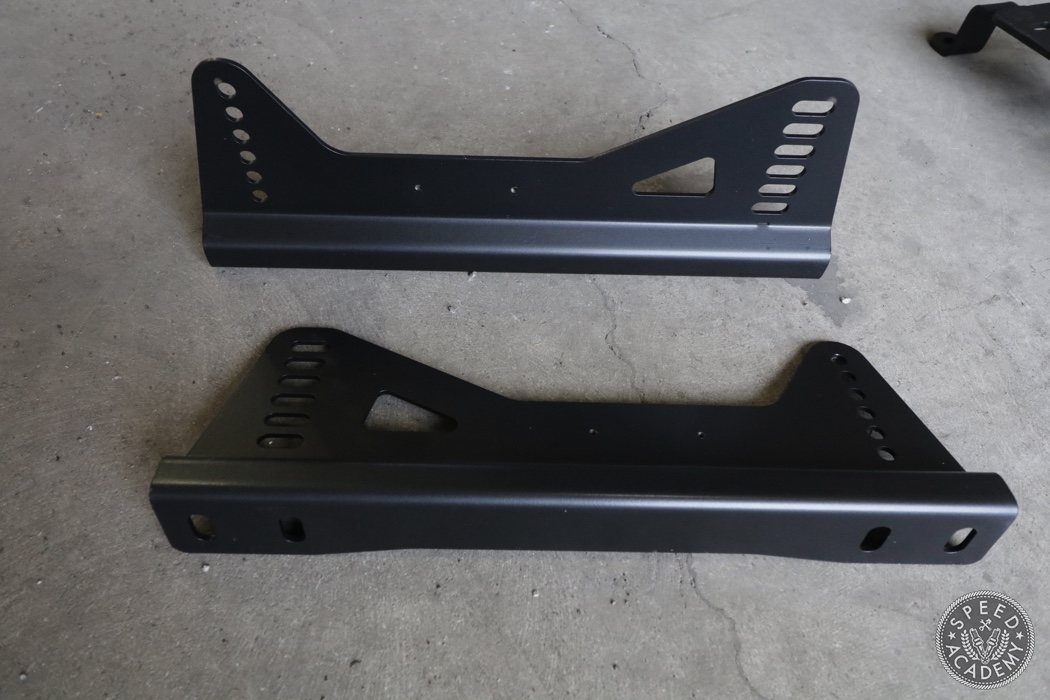 We went for the Standard size (rather than the optional XL size), which fits my 210-lbs 6-foot frame perfectly, and the 190-lbs 6-foot Pete says he finds them very comfortable, too. There are, of course, 5 seat belt openings, as is standard with any racing bucket, and they are mounted using Momo's side-mount brackets. As you can see, there's a lot of mounting holes on these brackets, so getting the seat in the position you like shouldn't be a problem.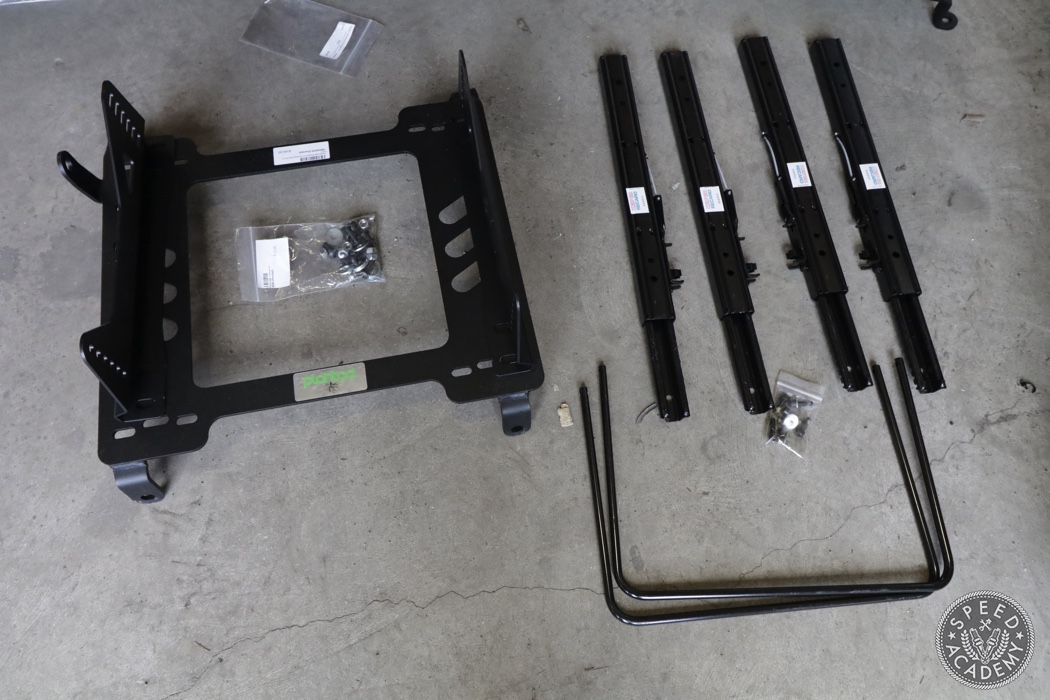 To mount the seats to the S197 chassis, we ordered a pair of Planted Technology direct-fit brackets as well as some old Recaro sliders we had sitting around the shop.
The Planted brackets are very nicely constructed from 3/16" thick steel and are slotted with multiple bolt hole positions so you should be able to fit up just about any brand of seat you own. There's also space on the bracket to drill your own holes, should you be using a slider with a less common bolt hole spacing, or if you want to directly bolt your seat to the bracket. The durable black powder coat finish should also mean they won't get rusty like the OE seat brackets did in our Mustang.