Part of the deal when helping neighbour Mike K. modify his tC2 was that we'd baseline it at Toronto Motorsports Park in stock form and then retest it after installing the wider, stiffer and lighter TSW Panorama wheels (18×9.5"), wider and much stickier Continental ContiSportContact 5P tires (235/40R18), TB Performance camber-adjustable rear control arms, and Tein S-Tech lowering springs.
You can read all about the installation of those goodies in Part 1 of our Good Neighbour story, but what Mike really wanted to see was the in-car video. He wasn't able to join us at the track because, you know, he has a job and stuff. But he's anxious to get his tC out on track himself (is registered for the Time Attack at the next CSCS event), and this will hopefully serve as a little extra inspiration.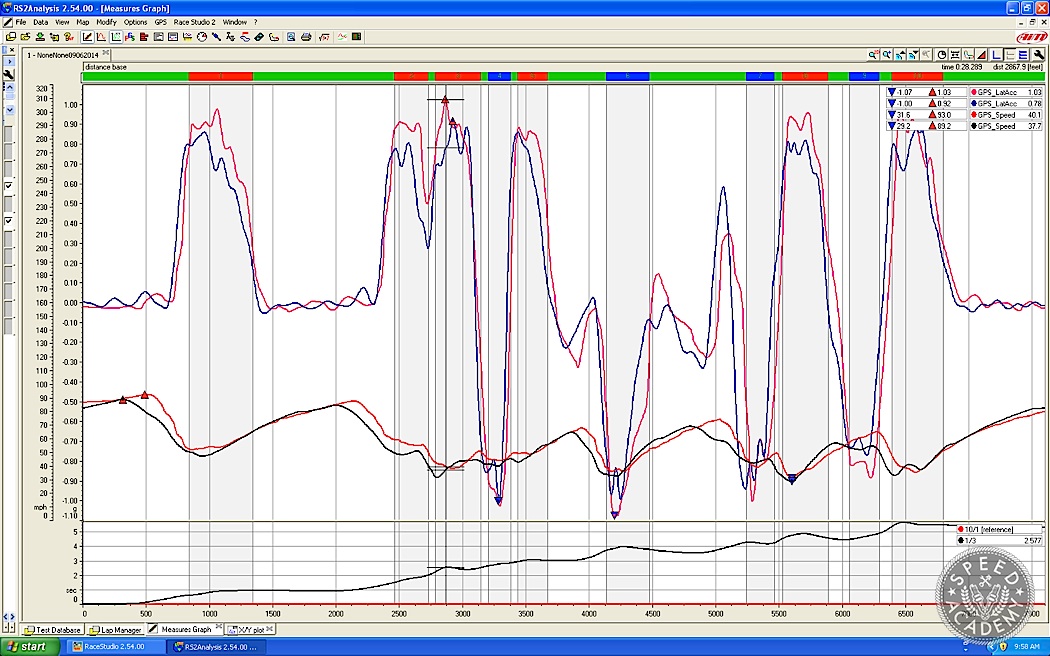 After watching the video, where you'll see some in-car telemetry courtesy of our AiM Solo lap timer and data acquisition system, feel free to take a closer look at these data traces comparing the stock performance (dark blue/black lines) to the modified performance (pink/red lines) of Mike's tC. Even a data newb can easily see how much more cornering power this tC now has, with a peak of 1.09g in Turn 6 and over 1g in a couple other corners. It's also plain to see that I was able to brake much later thanks to the extra grip of the Conti tires and decelerate more quickly. Oh, and cornering speeds are up in just about every corner too, especially in Turn 2 and Turn 9, the two fastest corners at TMP.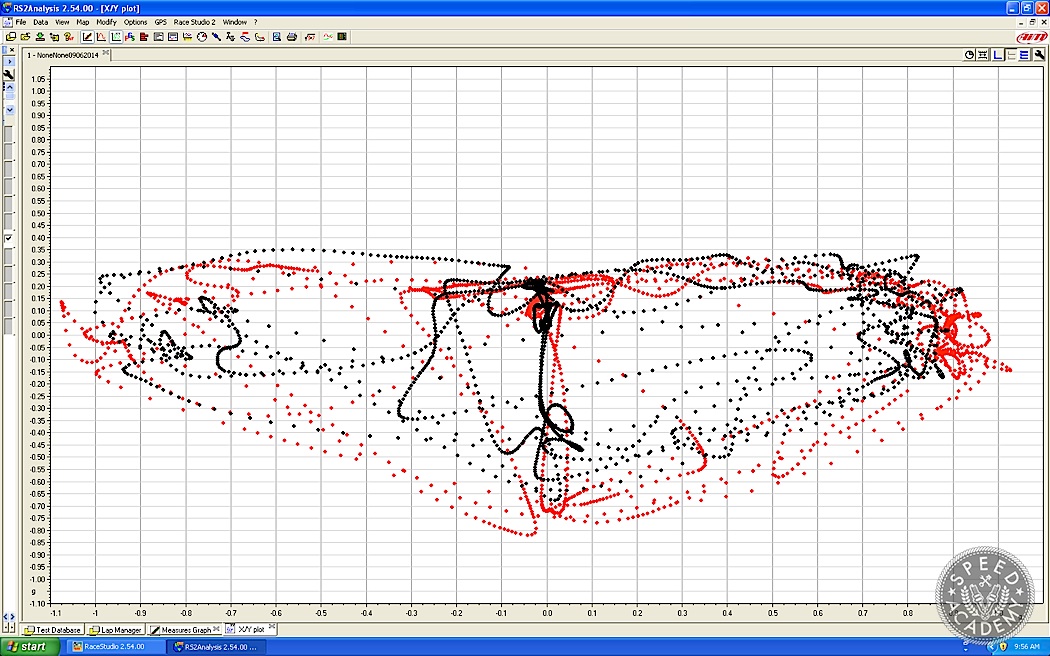 Perhaps the more telling comparison is this traction circle, where you can clearly see how much g-forces have increased across the board (stock data in black, modified data in red). The modifications we've made really helped Mike's tC "fill out the circle", most notably on the far right and left where cornering g's are at their peak, but also in that area between peak cornering g's and peak braking g's at the bottom middle of the graph. This shows you how much more effectively I was able to corner and brake at the same time, or trail brake.
Overall, a 4.5-second improvement over stock is massive for such a simple set of upgrades. We're really impressed by how responsive this chassis has been thus far, and if we continue the neighbourly love in the form of some bolt-on power-adders and an ECU retune, Mike's Scion should really come alive at the track and on the street (keep in mind, the tC isn't exactly a lightweight at 3100-lbs and although its 2.5L engine is torquey it's rated at 180-HP so it's not exactly a rocketship in stock form).