Last year we noticed a good amount of chatter on Facebook about a new event called #GRIDLIFE. We pride ourselves on being in the loop on track events, but this one was new to us.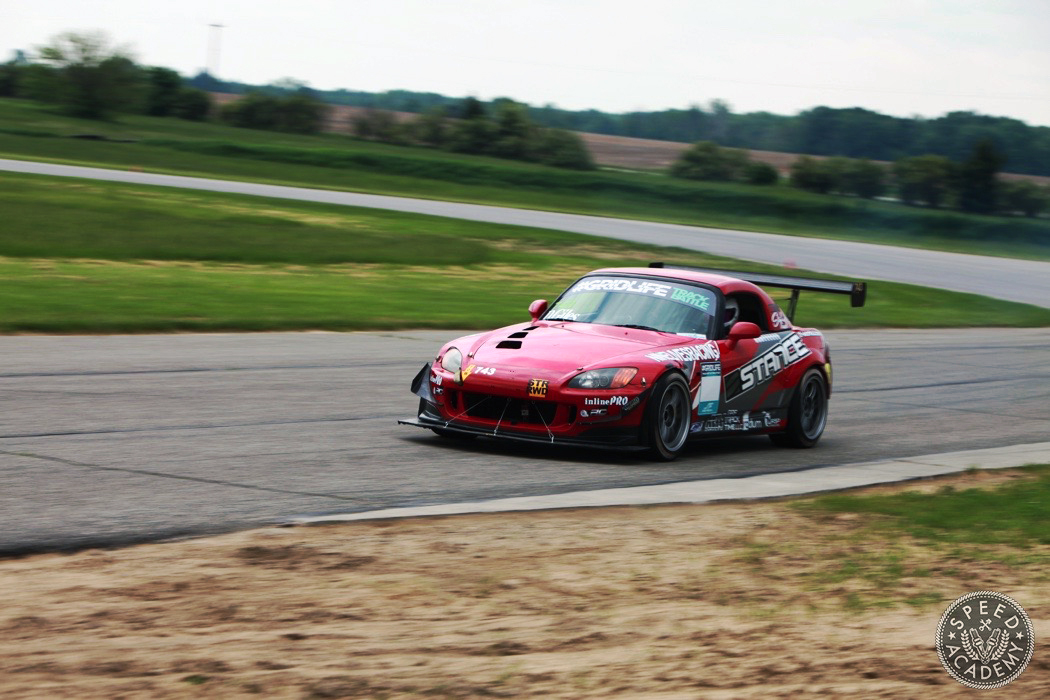 Our friend Devin from Nine Lives Racing kept posting about it, going so far as to say it was his favourite event of the year, and if you know Devin you know he's a dedicated track rat who travels the country ripping hot laps in his S2000.
Once we jumped on the GridLife website we were immediately intrigued, since it was clear they were trying to build something pretty special, a three day festival celebrating a few of our favourite kinds of motorsport (time attack and drift) along with HPDE, a car show and a music festival at night. It sounded a bit like an American Gatebil to us, and what's not to like about that!?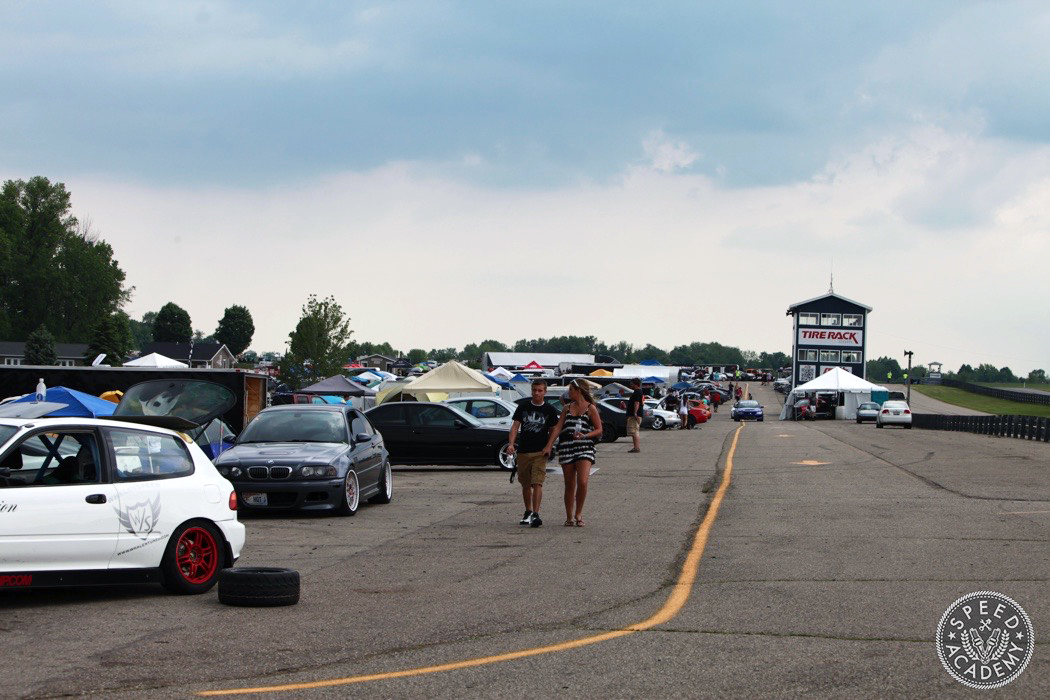 Then we got a message from #GRIDLIFE organizer Chris Stewart, who liked what we were up to and asked if we'd consider attending this year. After a chat on the phone we knew this guy was the real deal, also being the organizer behind Honda Meet and helping the folks at ITR Expo dial their event in, too. Plus Chris is an ad exec at a major firm in Chicago, so he's not some kid with a dream but no way of realizing it. Chris has big ideas and the ability and experience to bring them to life, so we committed to living the #GRIDLIFE on the last weekend of May at Gingerman Raceway in South Haven, Michigan, about a 6-hour drive from our home base in southern Ontario.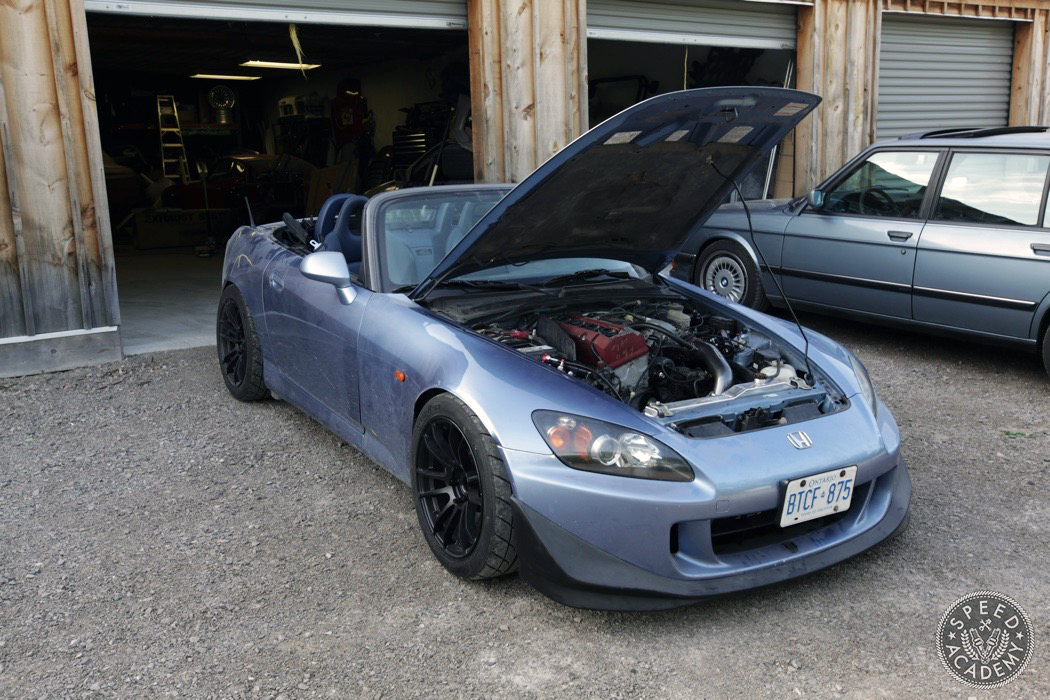 Our original plan was to take Ken's FD RX-7 as well as the ASS2000, but after the coldest winter in the history of the universe, we were way behind on both builds. We busted ass on the S2K the last few weeks, though, and had it on the ground and aligned at NV Auto a few days before needing to make a run for the border. We hadn't had a chance to shake it down properly on the street or at our local test track, though, and there were a few too many mystery noises coming from the old AP1 for us to feel confident taking it on a road trip and 3-day track orgy like this.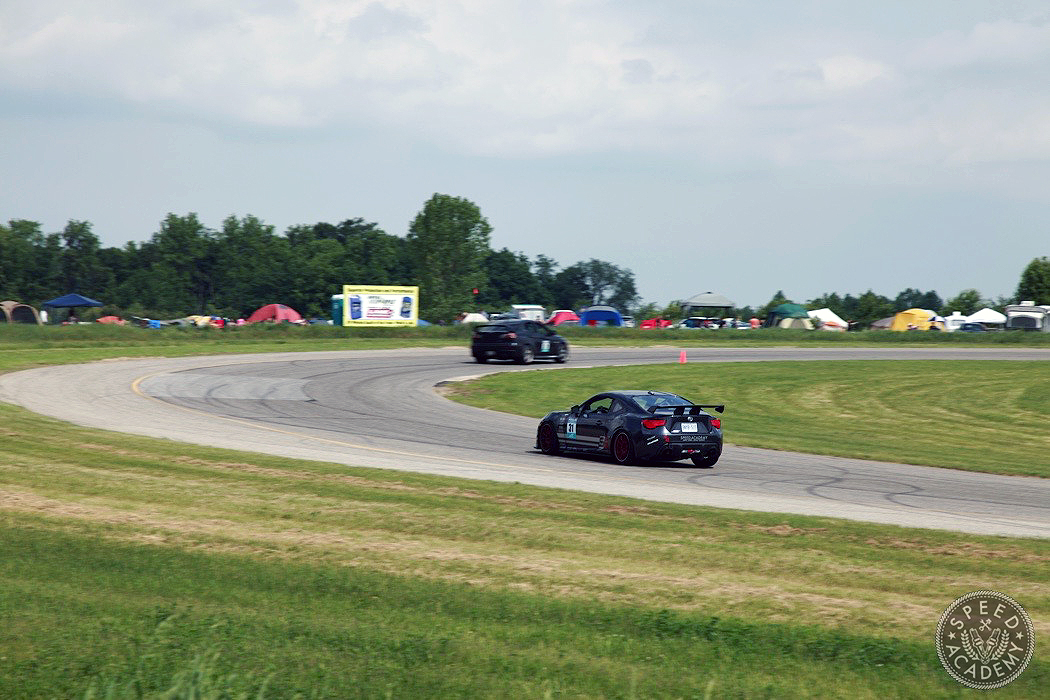 Having had our fair share of race car problems a 1,000 miles from home, we decided to be smart this time and take our bulletproof Scion Racing FR-S instead. This car took a pounding at Targa Newfoundland back in September and ripped some hot laps at Mosport just a few weeks earlier, so we knew it could handle a road trip like this with ease.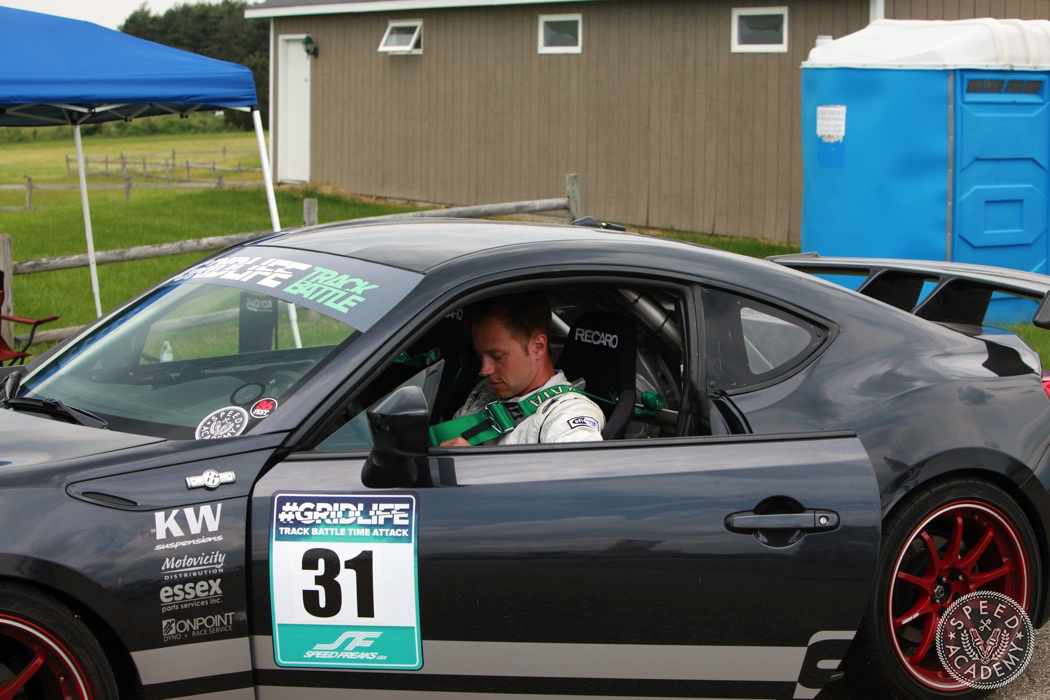 The downside to taking the FR-S is that it's a fully caged and semi-gutted race car with Recaro buckets, "pull me over!" bright green Takata six-point harnesses, and no air conditioning, so it's not exactly a luxury cruiser. And the day we drove down was literally the hottest day of the year, but hey we're veterans of the A/C delete game, so with a trunk full of camera gear, tools, clothing and a couple of lawn chairs, we punched South Haven, Michigan into Google Maps and hit the road.
Six hours later we arrived in this picturesque little waterfront town (on the eastern shore of Lake Michigan), literally a 10-minute drive from Gingerman and just a couple hours east of Chicago and west of Detroit. On the trip down we spotted this weird EV taxi cab that had obviously been crash tested, so we're guessing we'll start to see these popping up in major metropolitan areas sometime soon. We checked into the Comfort Suites, grabbed some fish & chips at Joe's Bar, and got the usual "holy shit hotel A/C is loud!" night's sleep. Sadly, I couldn't talk Pete into having Sex With A Captain at Joe's Bar. The dude just won't cave to peer pressure, even when it involves homoerotic sounding fruity beverages.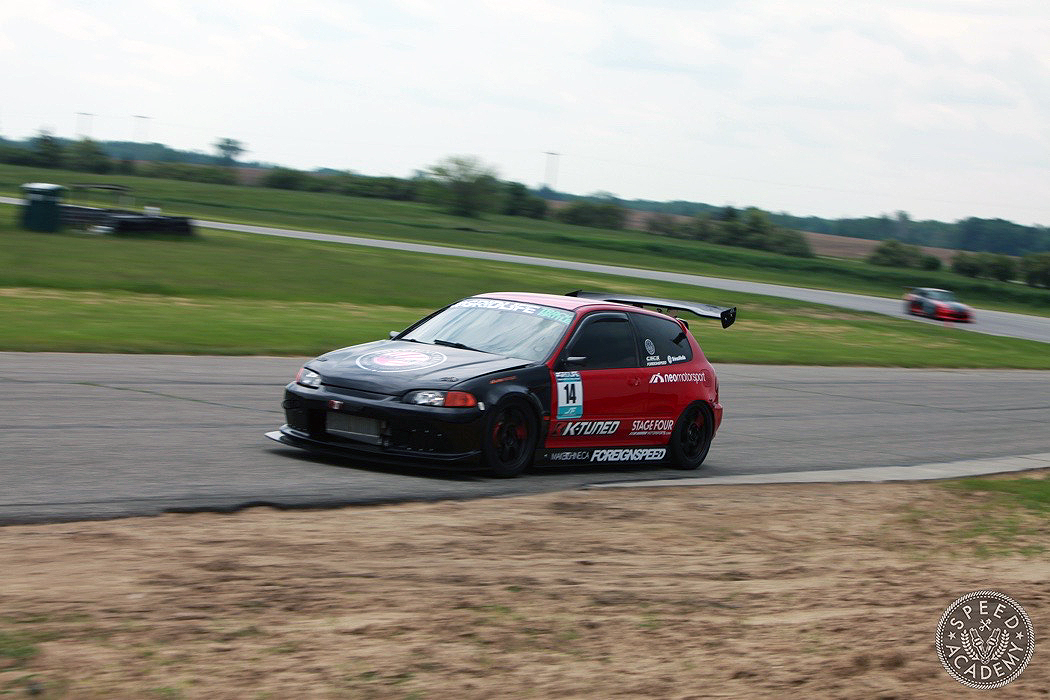 Friday morning we rolled into Gingerman and paddocked with our Canadian bros Luigi, John and Corrado, who towed Luigi's EG down overnight. Hardcore! This actually used to be my EG, a car I built for a decade and raced in a bunch of Canadian Touring Car Championship events, but Luigi and John from Foreign Speed took my bare chassis (literally just a shell with a roll cage in it) and turned it into a seriously awesome Time Attack machine.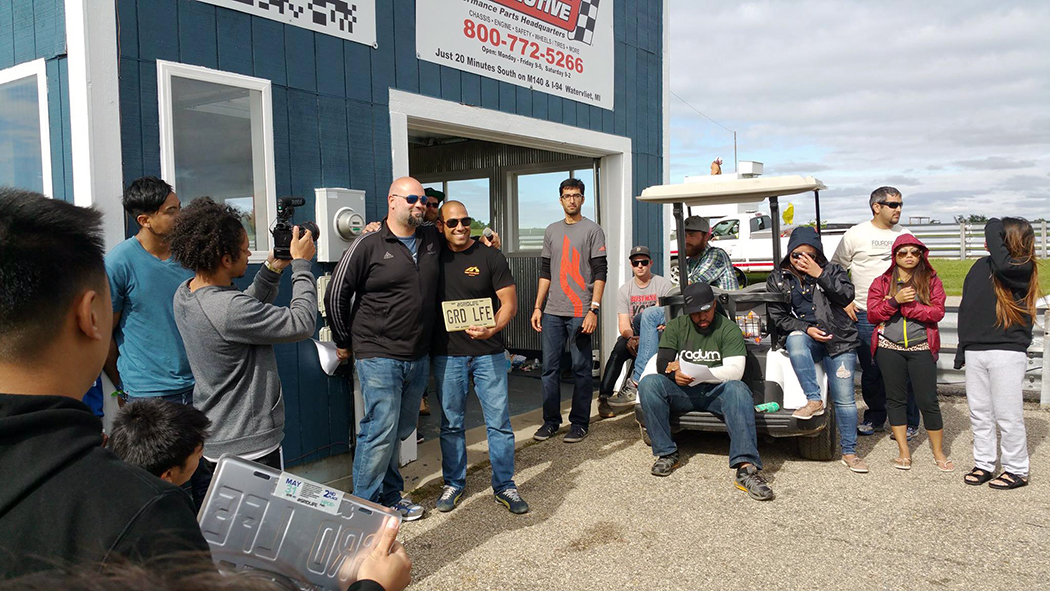 As you'll see in our video recap below, we're talking Garrett GT3582R turbocharged K24 under the hood, NEO Motorsport big brakes, KW coilovers, Volk Racing TE37 17" wheels, Hankook RS-3 tires, K-tuned erraythang, and a well sorted aero package, too. All of which added up to a hell of a strong performance from Luigi all weekend long, culminated in his taking home the win in the Track Modified FWD class and earning a badass Gridlife license plate trophy in the process (posing with The Smoking Tire's Matt Farah). Congrats, Jumbie (Luigi's nickname) and Slap Chop (the car's nickname)!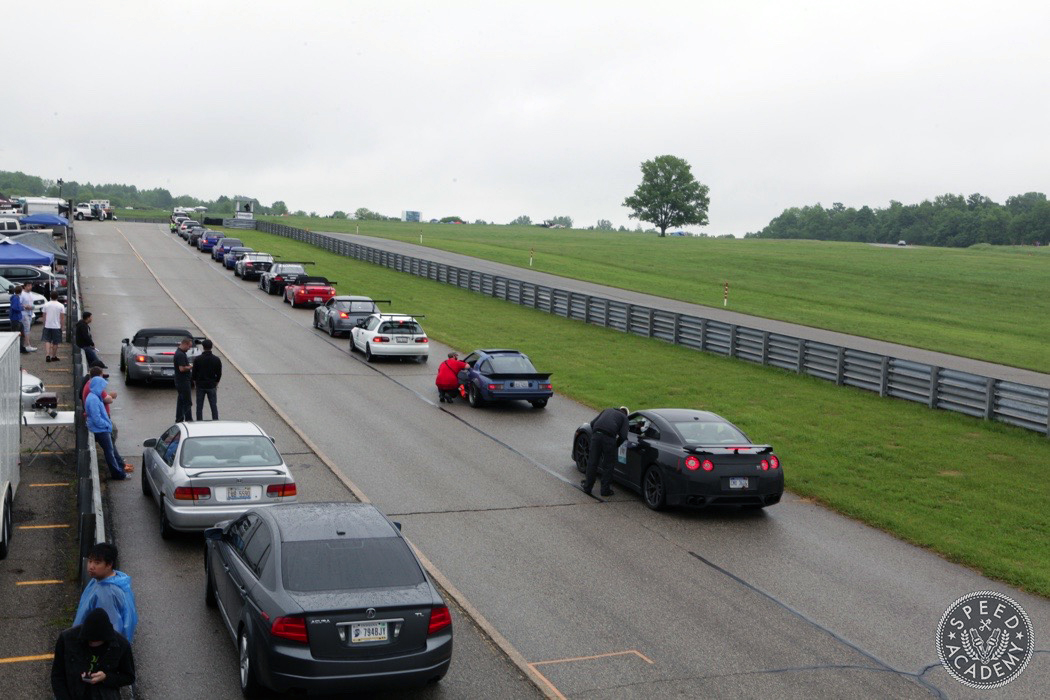 One of the things that really stood out for us at GridLife is just how welcoming the event is. There's nothing but smiles and positivity from the organizers and staff, and they also go out of their way to make the event particularly welcoming to first-timers by offering a 'Single Session' for anyone wanting to try out track driving for the first time.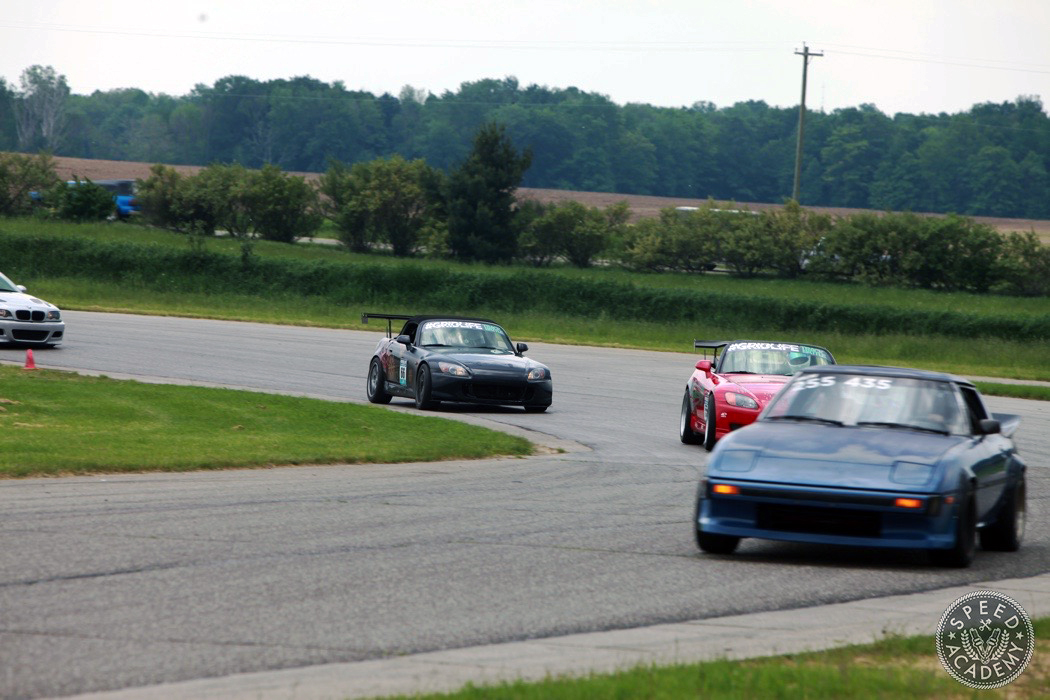 For an extra $55 (general admission tickets were $35 for early bird, $55 Regular, and $65 full pop), you got a classroom safety session and then an in-car instructor for a lapping session out on Gingerman Raceway. That's a hell of a deal and a great way for anyone curious about track driving to give it a try in a safe and friendly environment. It also says a lot about the kind of inclusive car culture GridLife is all about.