First off, settle down. It's just a Porsche Cayman. A new Accord cost more than this did. The Chevy Cavalier of Porsche. What prompts this German shitbox to a magnificent platform? What makes them an excellent candidate for the Gridlife Touring Cup or time attack? Let's start with how the determination to get a Porsche developed.
Here is a brief recap of what took place with the C5: Goodbye Bonnie. I sold the C5 because of the sour taste the shop left behind in my mouth and for the extent of work the C5 required after it was left there. Moving the C5 left me with a void in my spirit only a poor financial decision can fill. I needed another car that I was on teenage Devin's dream list. In this current market, it seemed every car is an expensive dream. One car I've craved is a Mitsubishi Evo 4-6. An IV was doable when I bought the C5. Unfortunately, as they get closer to the USA's 25-year import rule, their prices have skyrocketed. I assumed that being friends with Dave from Speed Academy would get me a primo deal on theirs, but noooo, they wouldn't sell. What kind of friend doesn't help a brother in need? An asshole, that's who!
With that pipedream closed, I had to switch up my criteria for buying a new to me car to fit my massive dreams and limited budget. It has to be affordable; I shouldn't have to cry or move money around when the car note hits my bank account. It's essential I feel cool while driving it. The chassis must have laurels for being outstanding from club racing enthusiasts. The aftermarket has to have an average amount of support for it. The aftermarket must have active support for it, meaning there should be at least three options out there for the exhaust system. An individual caveat for myself is I can't have owned the platform in the past. This left me with a list of three cars. A 09-12 Porsche Cayman, 17-19 Alfa Romeo Giulia TI, and a 05-15 Mazda Miata.
My father would say a Miata if I let him explain it. Any day ending in Y, a Miata is at your chosen track. They are affordable, can check that box. With appearing cool on the street, the Miata drops the ball.  I care far too much about other people's opinions to be seen in the vast majority. I've seen 100s of NC Miata's at this point. I consider three of them would look cool to drive. All three of them were full-time race cars. Sorry, but not sorry Miata, you are not the answer.
Next on the list is the Giulia. Let's make one thing clear: I love this Italian piece of shit. It looks amazing. My girlfriend fell in love with it on a test drive, and it's one of the best handling sports cars you can buy. There are three huge red flags. They equipped the TI models with a 2.0 engine that shares technology with Chrysler. I don't trust Chrysler to do anything right that doesn't have an SRT badge or yellow bumper guards. You can't turn the traction control off without tricking the ECU into a hidden race mode that's for the Giulia Quadrifoglio with third-party software. The Giulia lacks aftermarket support.  Lastly, the Giulia also lacks aftermarket support and what little support it has comes with a heavy Italian tax. There aren't even options for basic parts like brake rotors.. To my surprise, this led me to a Porsche. I never felt I would ever say I want to own a German car, but it's 2022. Nothing is predictable anymore.
The first-generation Cayman chassis code is designated 987. There are two versions, 987.1 and 987.2. The tremendous difference between them is the transmission and engines that don't explode. The 987.1s suffered from IMS failures. Although it's reported that less than 1% of these fail, it's enough to have horror stories on the forums about them. Similar to how every 4G63 engine in existence suffers from "crank walk". 987.1s also have minor annoyances that can ruin a weekend, such as shifter cables, water pumps, and air-oil separators taking a shit on you. You get a choice of an automatic or manual for both 987s. The 987.1 automatic trans is as bad as one that comes to mind when you think of any automatic in a sports car from the early 00s. Later updated Caymans (hence why it's called a 987.2) addressed these issues with a Porsche Doppelkupplungs (PDK) transmission. That's how you say dual-clutch transmission in Porsche.
Working over the checklist, you can see why it's the perfect fit. Is it affordable? With Cayman base models coming in around 25-35k. Do I feel cool driving it? Of course, it's hard to mess up a lowered Cayman on good wheels. Then normal people expect you have money even though you are driving the cheapest Porsche a man can buy. Does the chassis have laurels for being an amazing handling car? According to Motor Trend, "It's now, in my humble opinion, simply the best sports car in the world." How about Car and Driver "With its crisp lines and superb mid-engine balance, the Cayman could easily outperform the Carrera if Zuffenhausen gave the okay." Even US News rate them as the best luxury sports car you can buy for under 30k. Have I owned one before? Nah. How's the aftermarket support? It's expensive but there are a bunch of companies that allow me to get different brake rotors (seriously Alfa WTF).
Speaking of brakes, the 987.2 Cayman is #blessed in stock condition. It comes from the factory with Brembo 4 piston calipers with 318x28mm front rotors and 299x24mm rear rotors. For reference, the brakes on my 600 horsepower S2000 are Stoptech 4 Pistons with 328x28mm rotors. The Cayman is also a lightweight, just like the S2000. From the factory, the 987.2 weighs just over 2900lbs. For comparison, an S2000 weighs just a hair under 2900lbs in OEM form. The Cayman also comes with an almost perfect weight distribution split of 45/55 front to rear. One reason for this is due to its mid-engine rear-wheel-drive layout. In the simplest terms, that puts the engine in between the front and rear axle axis points. In a rear-wheel, front-engine platform, the engines sit near the center of the front wheel axis. Engine-wise, the Cayman comes with a potent 2.9 or 3.4 liter flat 6 that pumps out 285hp or 320hp. With that power-to-weight ratio, the Cayman fits well within Gridlife Touring Cup with a minor de-tune to make the class's power-to-weight ratio requirement. It also fits right in at the lower classes of time attack that don't require a Godzilla amount of horsepower. One important thing to remember about the Cayman is that it's a freaking P-Car, which is what cool kids call Porsches. What comes with that P badge is a ton of research and development from successful race programs. Throughout the years, Porsche has integrated their race car technology into their street cars. In fact, some 911 GT3 Cup car parts of that era fit the 987s.
Verus Engineering decided to further push the envelope on what Porsche started. They developed an aerodynamic package called Ventus, which includes dive planes, a rear wing, diffuser, close-out panel, front splitter, and side skirts. My Cayman arrived with some of the Ventus aero packaged already installed. This shouldn't surprise you, as this new to me 987.2 Cayman S, came from Verus Engineering's stable. It was their test mule for their CFD work and aero components. They contacted me on Instagram after I made a poll about which cars I forgot to consider. They offered a homie price I couldn't resist (this is what real friends do DAVE), though it is still the most expensive car I have ever bought at $30k. The econobox came with Fortune Auto 510s, some of their aero pieces mention above, Titan 7 T-S5 wheels, a newer Porsche Sport steering wheel, and a Cobb Accessport.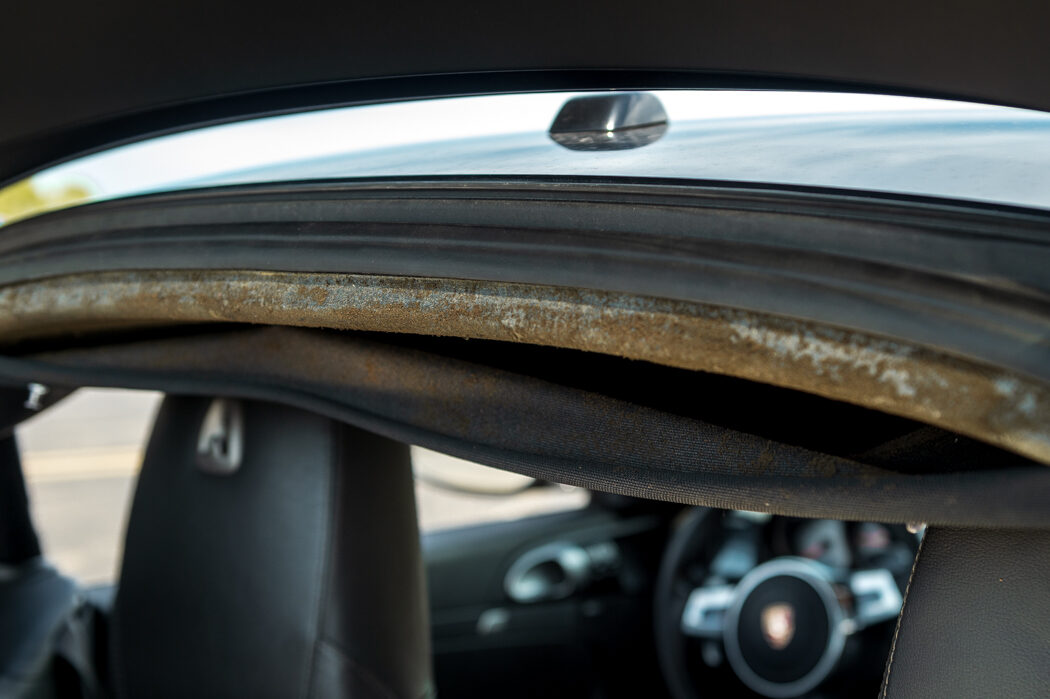 The Cayman I bought is an amazing car. I'm now going to stop calling it Cayman. She identifies as a Cavalier. You can tell that Porsche used the minimum amount of bolts/glue to keep the car together. Every Cayman known to man will have a sagging headliner draped on their heads. When an owner has just creeped out of its warranty duration is when it happens. Go figure. High-wear items such as the center console, door lock surround, and door sills are all made of plastic. The P -car gurus painted them with this rubberized spray to add a soothing touch to your hands. The problem is when the sweet spot for poors like myself buy them, these items are flaking off everywhere or have 1.2 million noticeable scratches/chips on them. It's also cramped inside for fluffy average-height Americans like myself. It doesn't have door pockets or even real beverage holders. Someone somewhere gagged at the notion of someone drinking anything in a Porsche. Porsche realized they had to have something though for the Americans, so they threw some "drink holders" in a pop-out compartment above the glove box. Don't think about using them! Your significant other will be upset when it spills all over them (ask me how I learned). I'm just nitpicking though. Everything else is great for the cheapest model you can buy in Porsche's lineup. There had to be some sacrifices to keep costs down.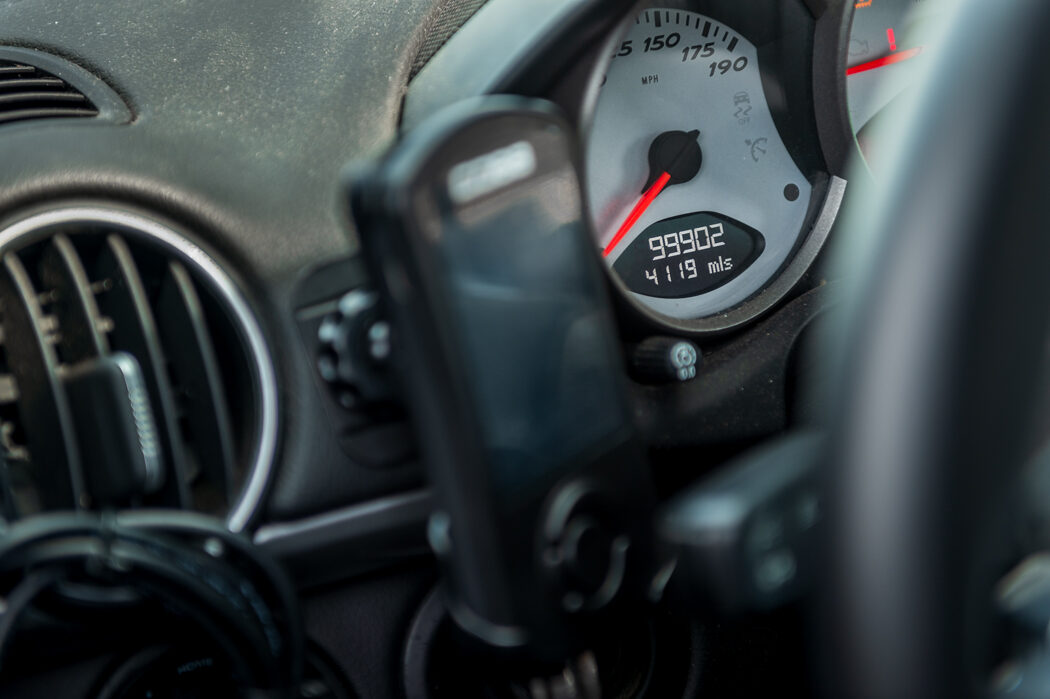 After getting this thing to my garage, I drained the old oil for some fresh Valvoline. Preceded by doing the smartest thing you could expect, headed straight to the track with the car as-is. I wanted to attempt to match my personal best from 4 years ago. Oh yeah, I also set that PB with a car that made at least 120 more wheel horsepower. Let's talk about it how that went in Part 2.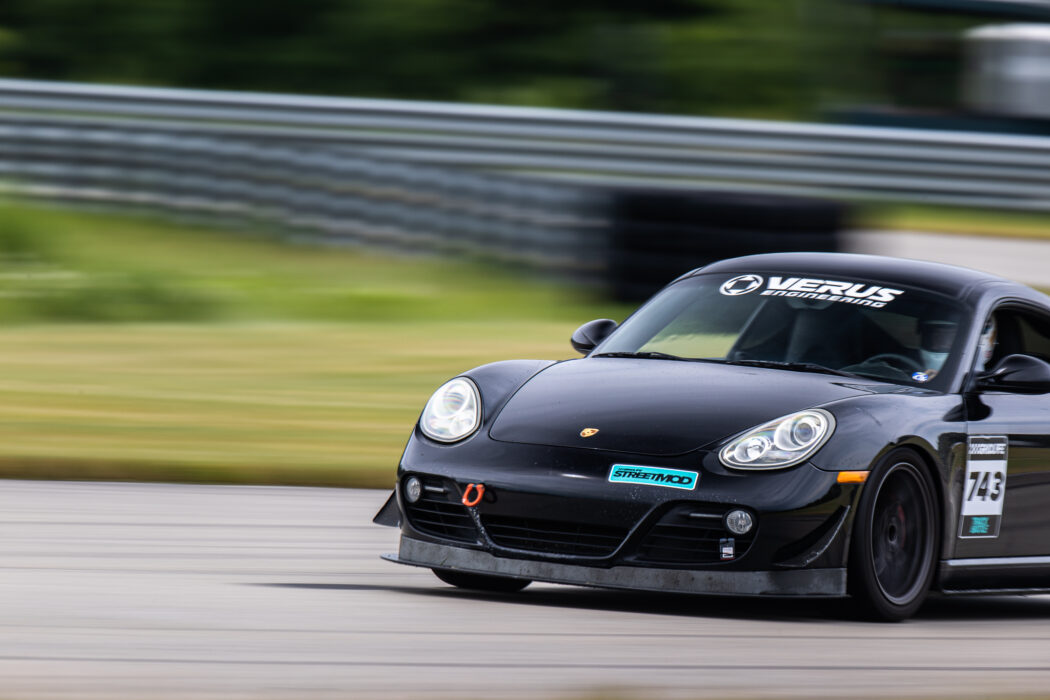 Instagram: Proawesomedevin
Podcast: Hyper Critical