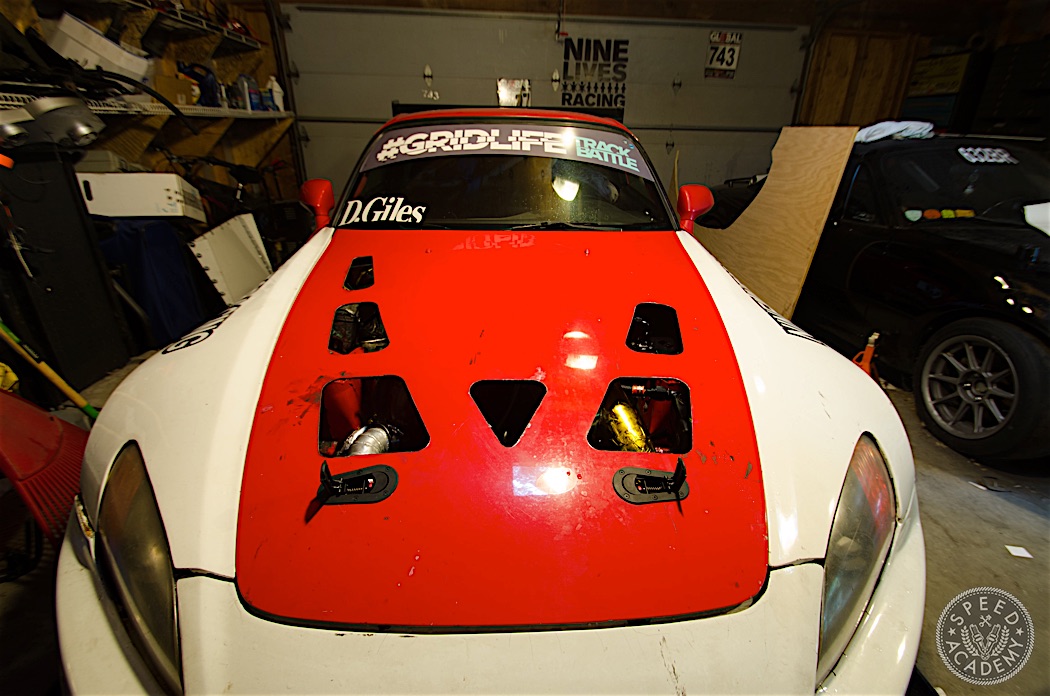 Next, I cut more holes in the hood to get more air out. You don't want hot air to just circulate inside your engine bay and create a hot, high-pressure area that creates front end lift and cooks everything in the engine bay. The V-mount setup also needs an efficient escape route to work properly, and since I didn't have the passenger side holes cut already I tackled that job and added a big rectangle duct in the middle to give the V-mount even more room to breath.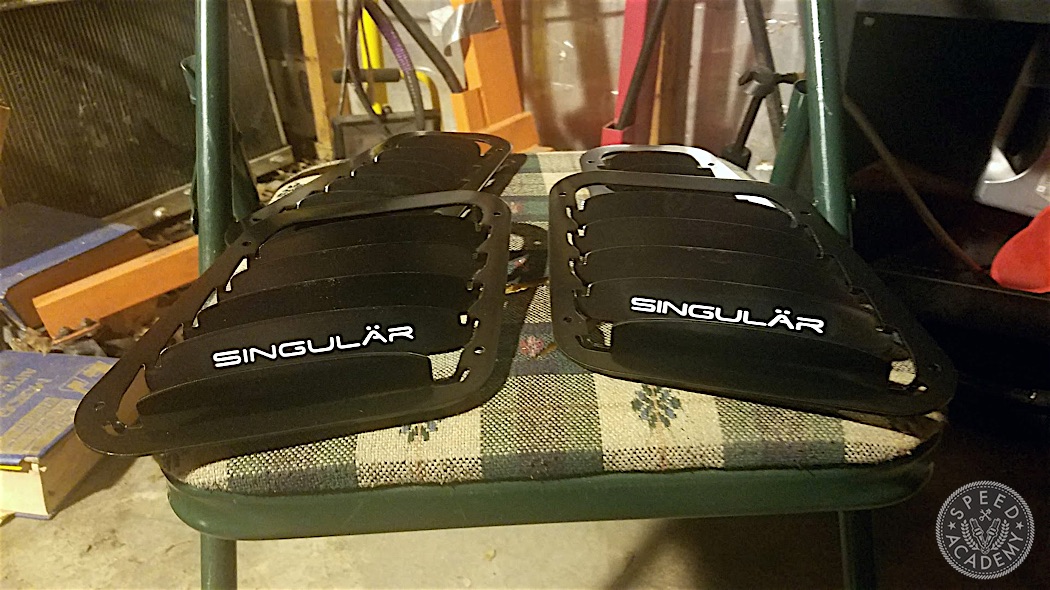 What's not pictured above are these Singular Motorsports hood louvers to actually draw out air out by creating a low-pressure zone and pulling the heat out.  For all of us OEM cut hood guys, these are perfect! They aren't put in yet because singular and I are making them perfect before hand.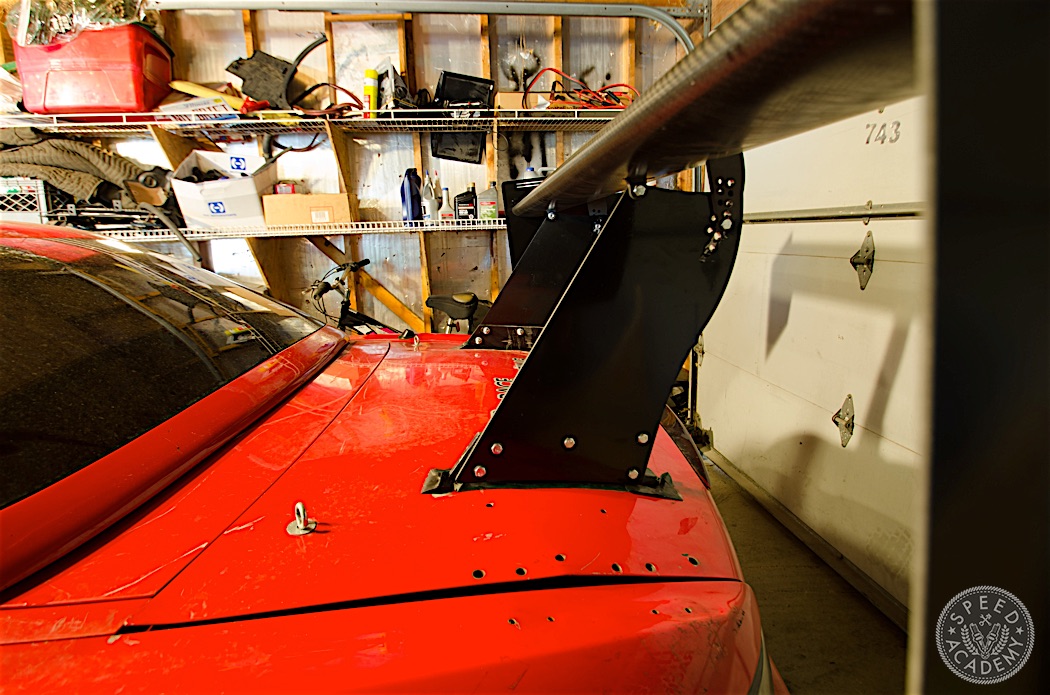 In the rear of the car I also made some significant changes. I changed to solid wing stands from Kazespec Engineering to reduce wing movement and deflection, and  I also moved the wing 1 inch higher and 2 inches further back which should allow it to generate a fair bit more downforce.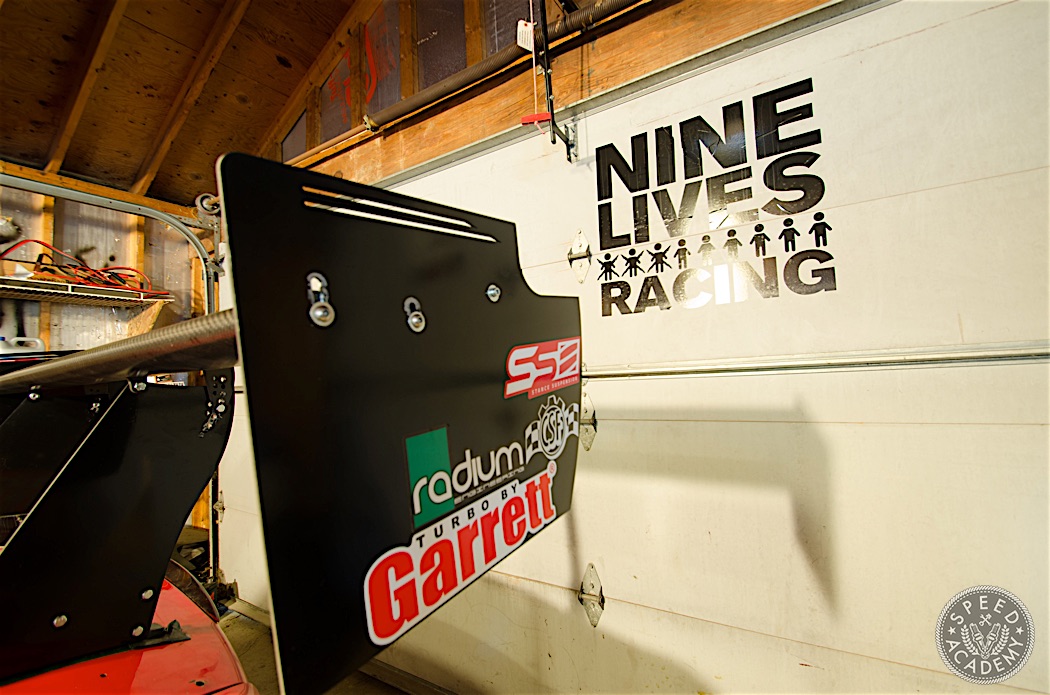 I also upgraded to Kazespec wing endplates. These are about 3 times bigger than what came with the wing. The slits also help reduce wingtip vortices because it bleeds the high pressure on top of the wing out. Larger endplates allow for more downforce at a given angle of attack.  They also prevent wing tip vortices from spilling over from one side of the wing to the other.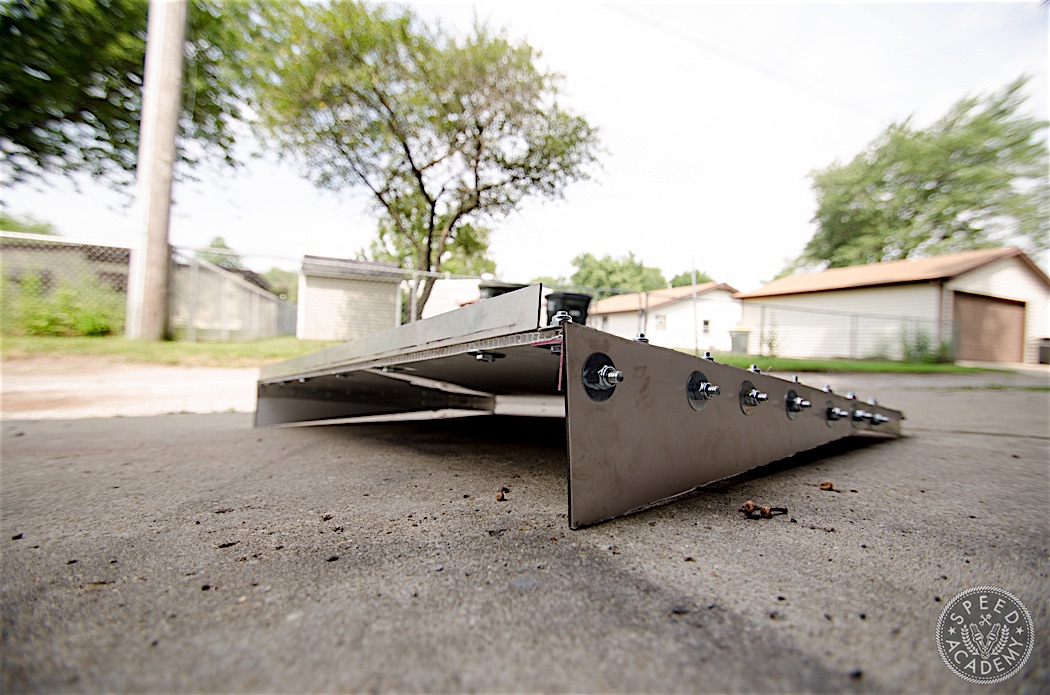 Version 1 of my rear diffuser was too small, but something similar will be created as Kazespec and I will be working on a new one. Since I do have some air going under the car, ideally I want it to exit in an orderly manner, meaning better organized and creating downforce by working well with the rest of the aero package on the car.
That's it for Part 3. Next time I'll cover whI i missed GridLife Round 1. It was not because of a lack of effort.But in the meantime, here's a little in-car video from Honda Meet x VTEC Club at Gingerman just a few weeks ago.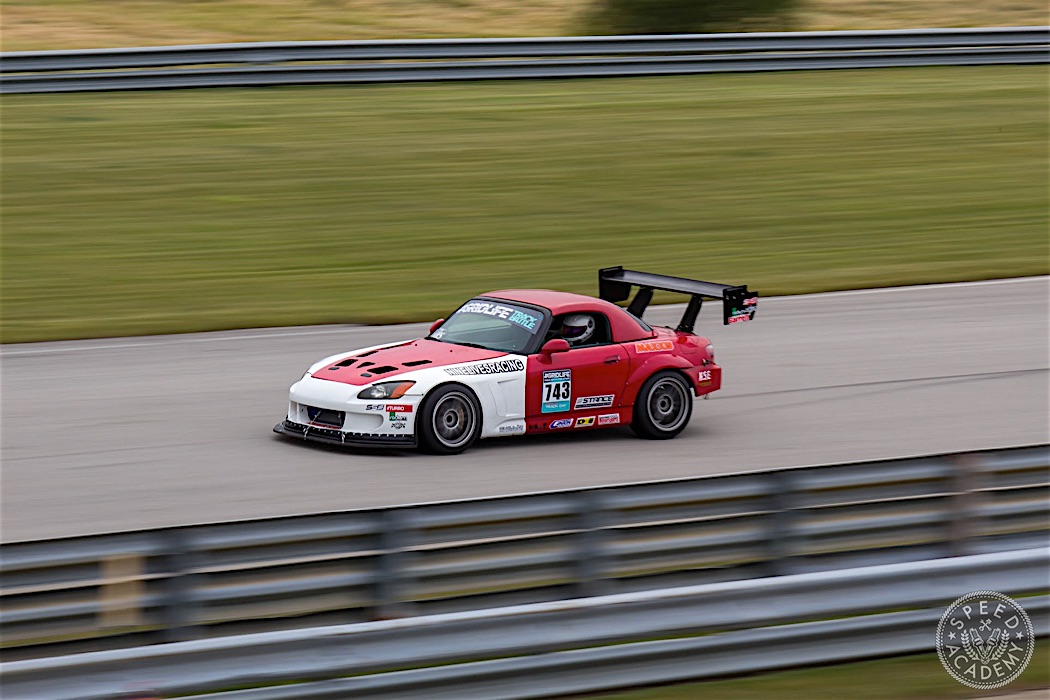 RELATED STORIES: