If you're a subscriber to our YouTube channel, then you know one of our major winter projects was installing Jenvey Individual Throttle Bodies on our beloved AP1 Honda S2000, a project made possible by the generous support of our title sponsor and wholesaler of all the best go-fast goodies, Turn14 Distribution.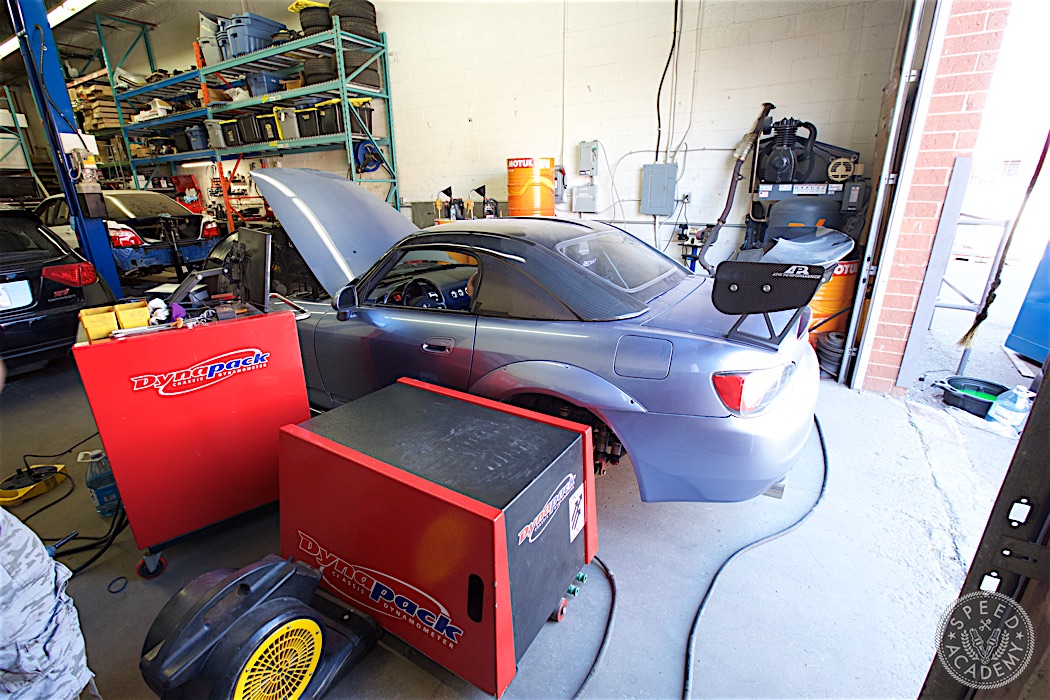 As you'll see in our dyno tuning video at the bottom of this story, Sasha from OnPoint Dyno dialed in the Jenvey's on our Plug 'N Play AEM Infinity as best he could on a very limited timeline since we wasted three-quarters of the day fixing problems we should have dealt with before showing up to the dyno, like miswired MAP and TPS sensors and a cooling problem that required us drilling out the thermostat. Sasha was very understanding about our lack of preparedness, but for the rest of you, he does have a checklist on his website that you should go over any time you're taking your car for a dyno tuning session. We also need to thank Chris and the guys from Touge Tuning where this tuning session took place since they hooked us up with a fitting we needed to finish off our catch can setup and we also stole a whole bunch of their distilled water while topping up and bleeding the coolant system.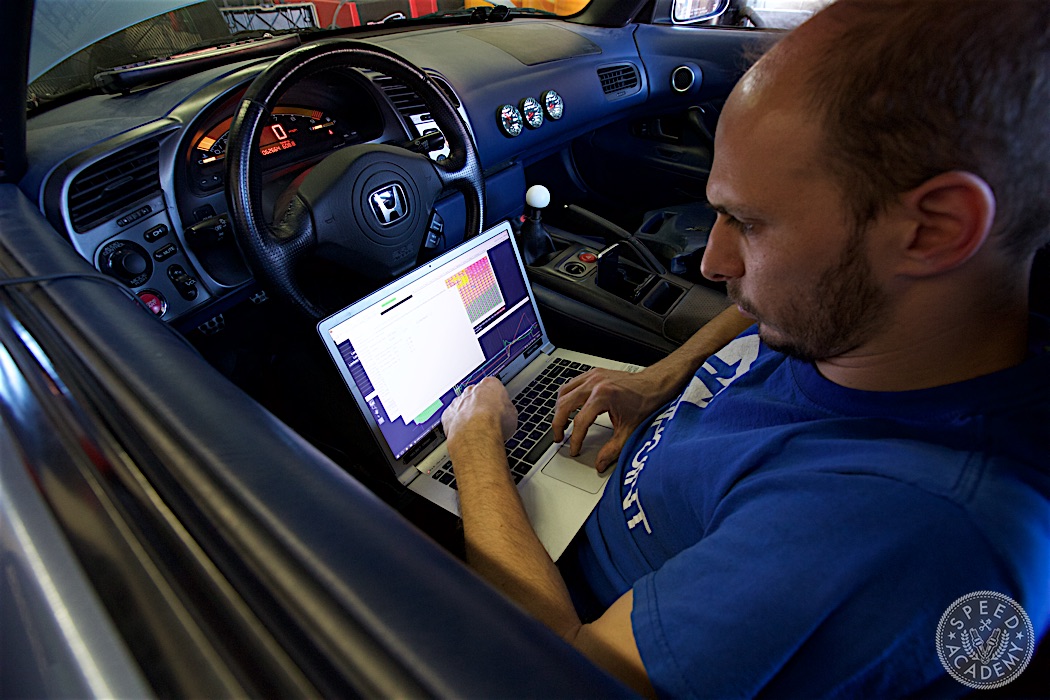 Having fixed the wiring and cooling issues, we bolted the BADASS2000's rear hubs up to the OnPoint Dynapack hub dyno pods and Sasha worked his magic for about an hour and a half, less than half the time he'd typically like to work with on an ITB setup like ours (3.5 hours is typically about the length of time he needs to fully dial in a ITB'd engine like ours). Still, after an hour and a half, he was satisfied that the tune was safe and dialed in enough for us to go rip at GridLife, with the understanding that we'd be back for a final tune after the event.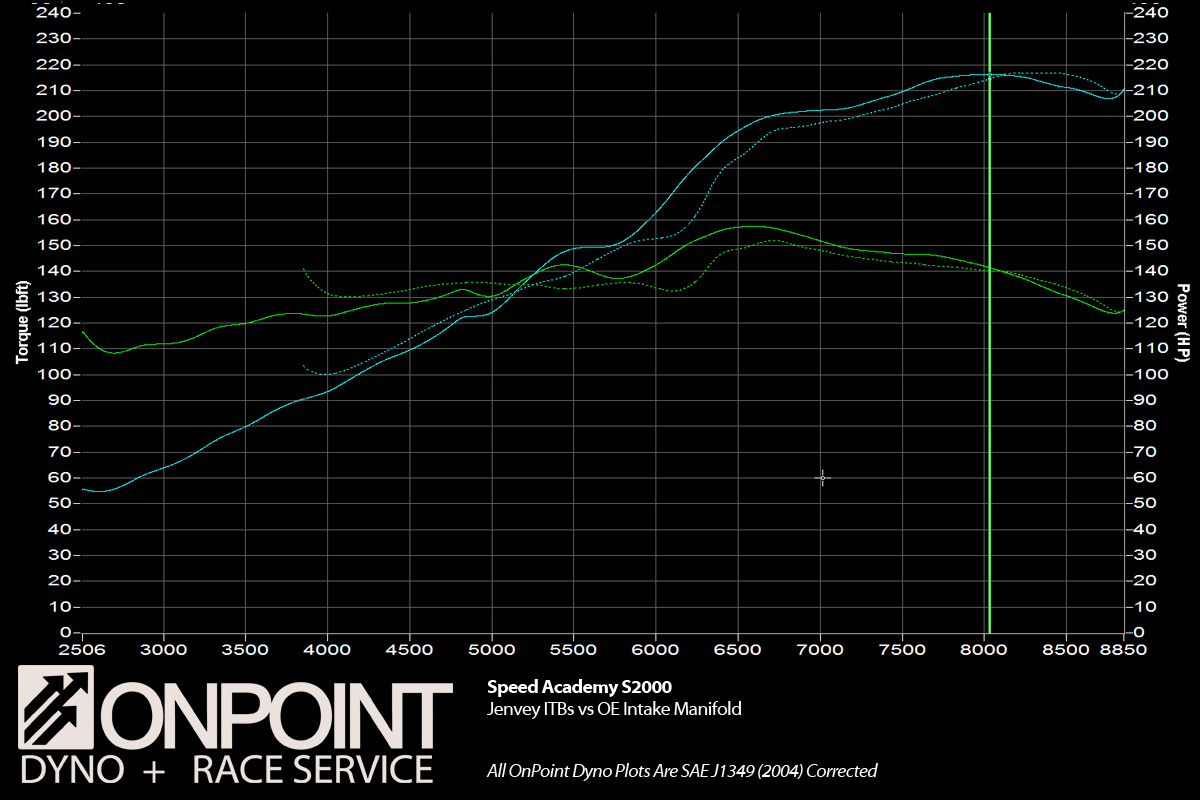 With that in mind, here's the preliminary dyno results with got with the Jenvey ITBs in place. As you can see, the engine picked up a nice chunk of power and torque from about 5200 RPM all the way up to 8000 RPM, and that should definitely deliver some improved acceleration out on the race track. We did lose a bit of power after 8k rpm, which Sasha says is normal with ITB runner lengths like ours.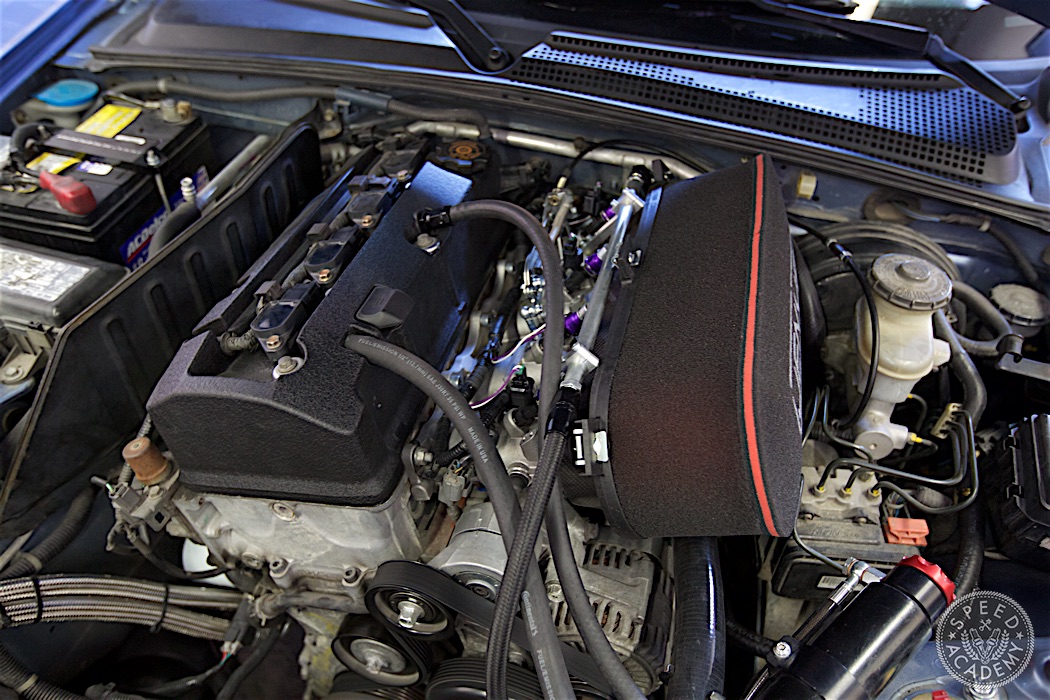 He also stated that we really need to build a proper airbox for the ITBs that we can feed a cold-air source to, because as it is they're going to be sucking in hot engine bay air through that big Jenvey air filter we're currently using. We've considered venting the hood to help cool under-hood temps, but ultimately Sasha is right so we're going to go ahead and team up with our buddy Kevin from C3 Composites and build a custom carbon fiber airbox that we can run a cold air tube to from behind the front bumper. We may even use our AEM intake for this and mate it to our custom airbox.
And because we feel like there's still a lot of untapped potential with the Jenvey ITBs, we're also going to upgrade to a 3" diameter Berk Technology header-back exhaust and potentially upgrade the header and camshafts too. Stay tuned for more F20C NA tuning, because the ITBs were just the first step! In the meantime, check out the preliminary dyno tuning session in the video below.