The off-season has officially kicked into high gear around the Midwest where I live (that's the Great Lakes region for you Canadians and Cali dudes). As I reflect on a fairly successful 2016 season, I can't help but wonder, "what if?" What if I had more horsepower? What if I could put some more rubber to the asphalt? What if I had a better aero package? This off-season I plan to answer as many of those "what if's" as I can, by setting the goal of building the fastest Time Attack S2000 in the country, starting with more wheel horsepower.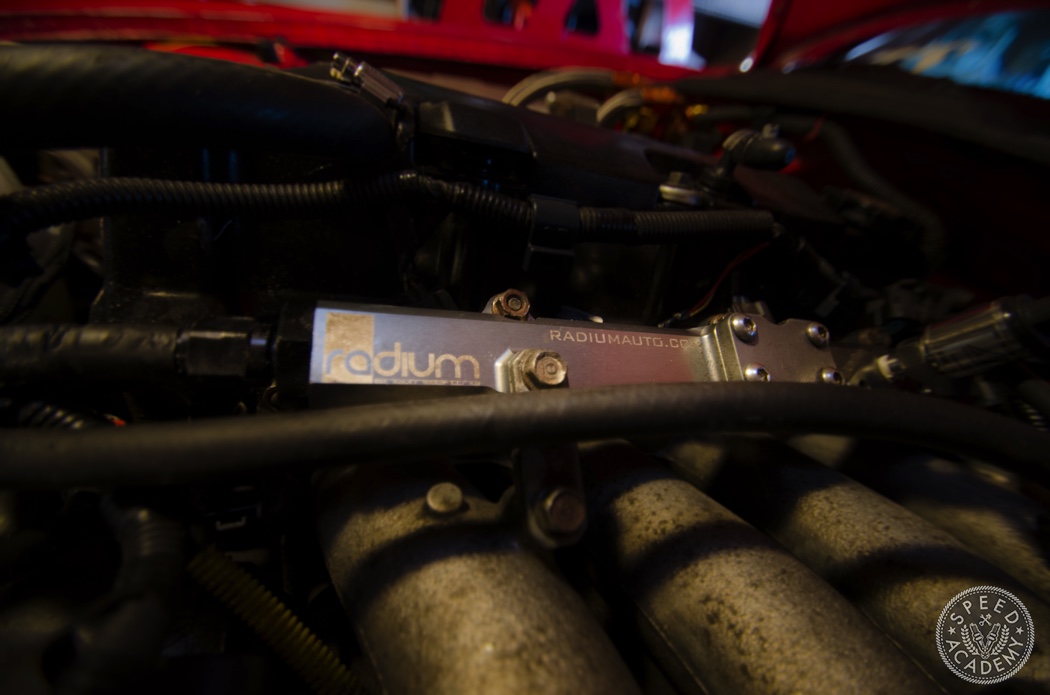 Radium Engineering has always been one of my favorite brands to work with, so to prep Sheri for more power I turned my attention to some of their latest fuel system solutions. You can really tell they put the R&D time in and their parts look amazing even in a shitty engine bay like mine (I don't think there is another way to describe my engine bay at times). Every time a new Radium product comes out I stare at my computer screen wondering if they are watching me through my webcam. It seems like they know exactly what product I need each time!
The one thing that always made me shy away from aftermarket fuel pressure regulators is the fact that I had to remote mount them. I honestly don't like that idea, since it requires more plumbing and therefore more potential failure points. With the Radium Direct mount regulator, you simply screw it onto the Radium Fuel rail and you're done. I decided to run AN line from the regulator to the hardline on the chassis and I converted the M14 flare to -6 with another great Radium product.
When I uninstalled the OEM regulator, I installed an AEM stainless pressure sensor to monitor fuel pressure. With this sensor, we can actually put in more fail-safes in the AEM Infinity ECU to shut down the engine in case something goes haywire with fuel pressure. Since I'm running an OEM unopened F20C, better known as prison engine, it's paramount that major components such as fuel be kept in check at all times. I forgot to mention that the Radium fuel rail comes pre-tapped to accept sensors or gauges when you remove your OEM regulator. These are the things that make me choose Radium over the other options out there.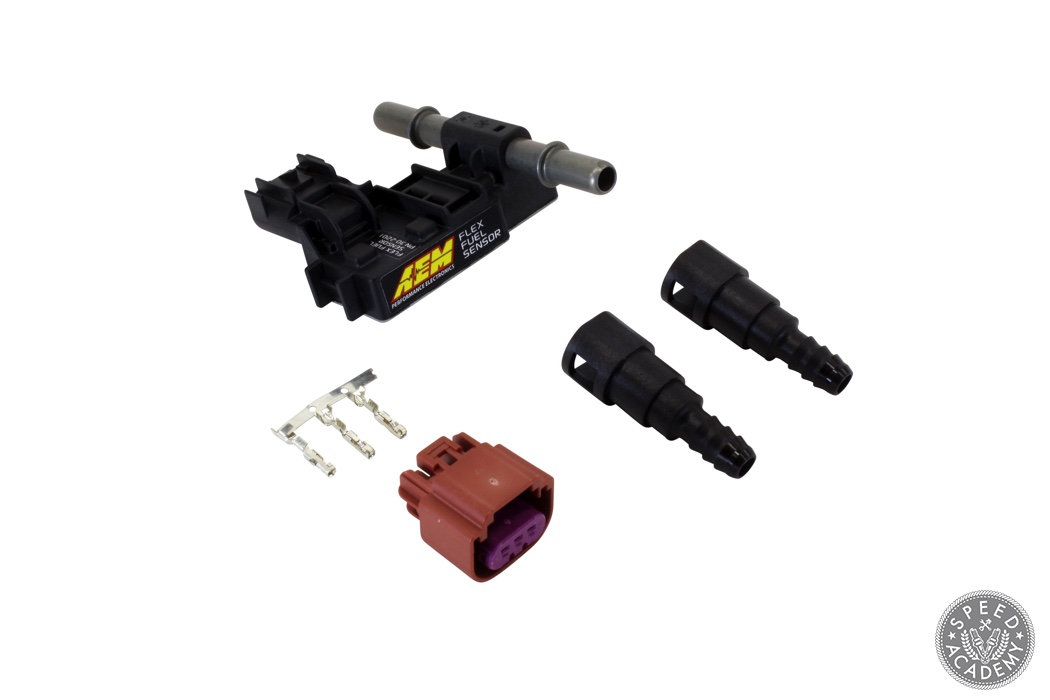 So I've done the research and it seems like a no-brainer to switch to E85 fuel. From the cooler running engine to an extra 100-whp, it amazes me that some people (myself included) are still on pump gas. I was worried about finding E85 in the boonies (translation: boonies are when you are located in the middle of f#cking nowhere) and running low on gas. With the AEM flex fuel kit, I no longer have that concern. Now when I'm forced to drive to or from the track I can simply put 93-octane in the car and the Infinity will compensate for the ethanol difference and I'll be fine to drive.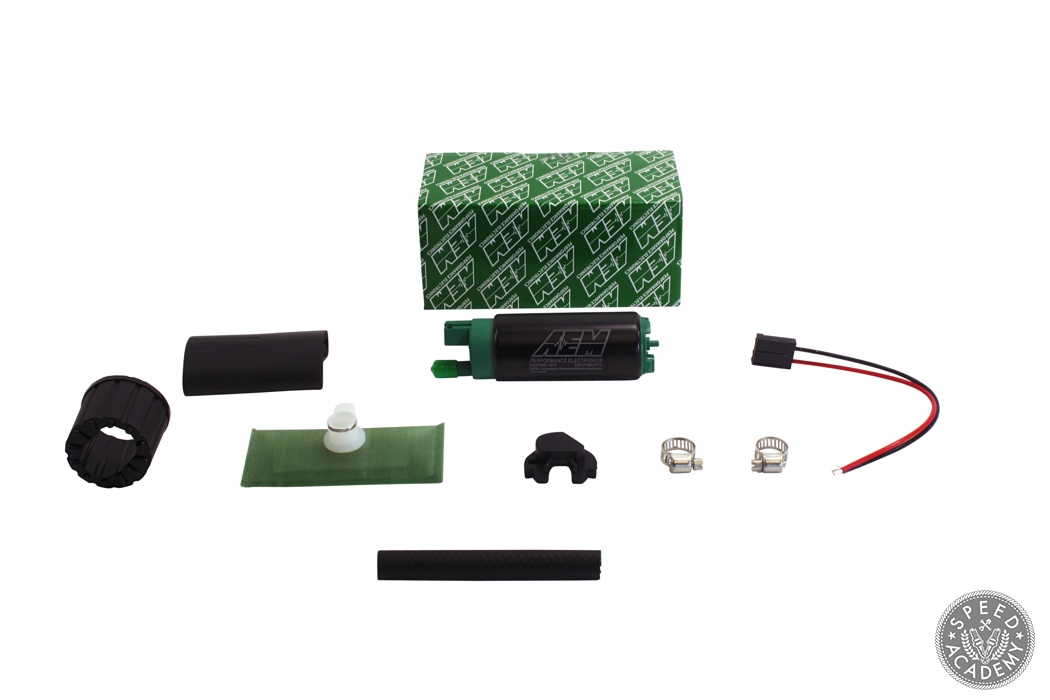 With E85, you want to be sure that your injectors and fuel pump are compatible with this amazing corn juice. So for that, I opted for an E85 compatible AEM 50-1200 high-flow fuel pump and Donkey Power 1300cc fuel injectors.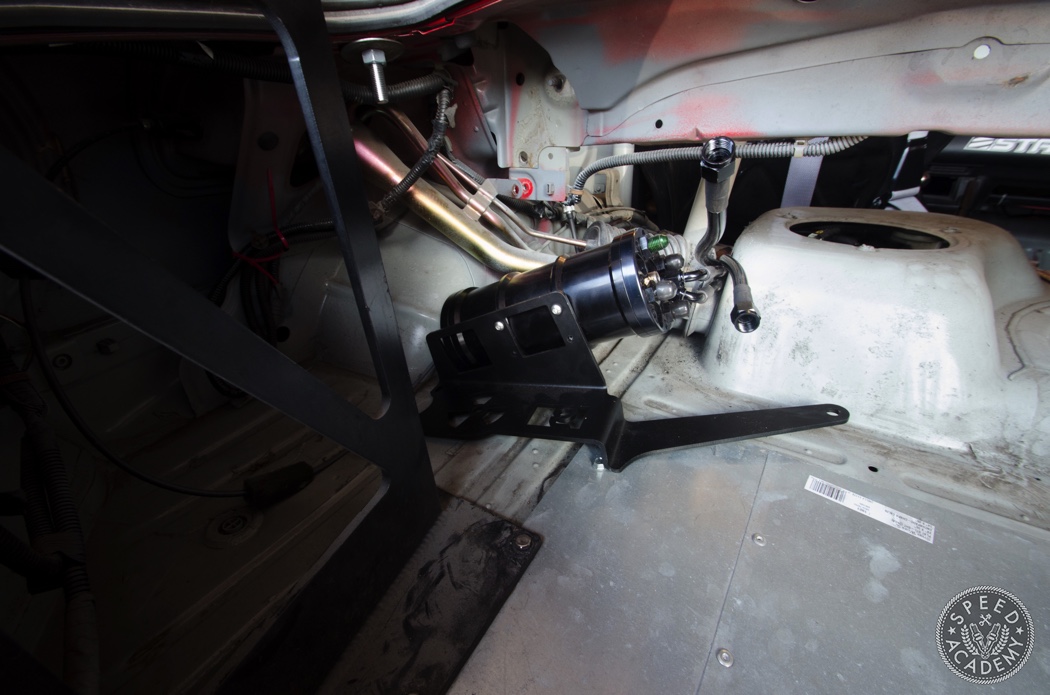 My AEM pump is inside a Radium Engineering fuel surge tank, which is fed by a Walbro in-tank fuel pump. Thanks to the Radium surge tank I'll no longer have to run over ½ a tank of fuel in 2017, and I have a feeling with E85 and a predicted WHP of around 500 I'm going to need to be able to run through a full tank of gas each session.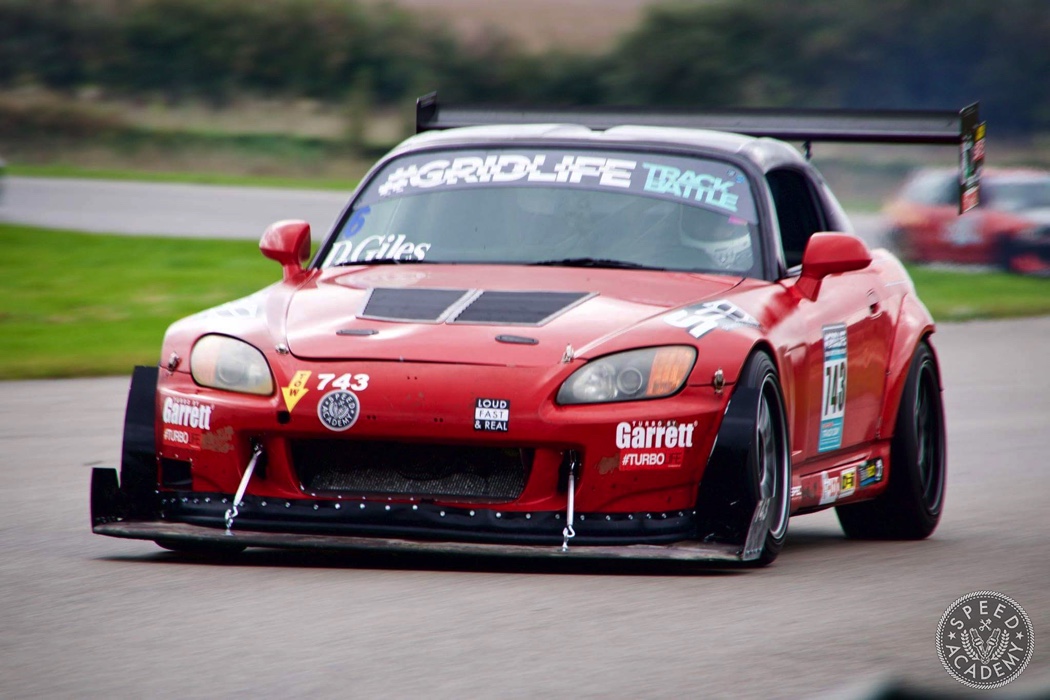 That's it for fueling for 2017, and I believe this combination of quality go-fast solutions will work great together. I can't wait to give the car to Yusuf from Flyin Evo 2ning to see what this thing can produce on the dyno. We might even turn the boost up to 25 PSI for a high boost setting. What numbers do you guys think Sheri will produce at that boost level?
Next up I'm on my way to Touge Factory to go over the details of the roll cage they're going to build for me, but in the meantime check out my 'Campaigning A Turbo Car' video above for some of my thoughts on the challenges facing racers running a turbocharged car in competitive events like I am.