I own a car that people compliment me on, and I just don't get it. Don't mistake that statement for some self-righteous bullshit. I'm not being coy or overly humble to downplay what I built in the hope that it somehow makes me cooler.
I have an uncommon car. I get that. Datsun 510s aren't exactly rolling around in herds, dominating the streets. However, I'm also not some financially gifted fabricator with limitless connections. No, I'm a guy who got an interesting car as a present for his 16th birthday and had literally no idea what he was doing.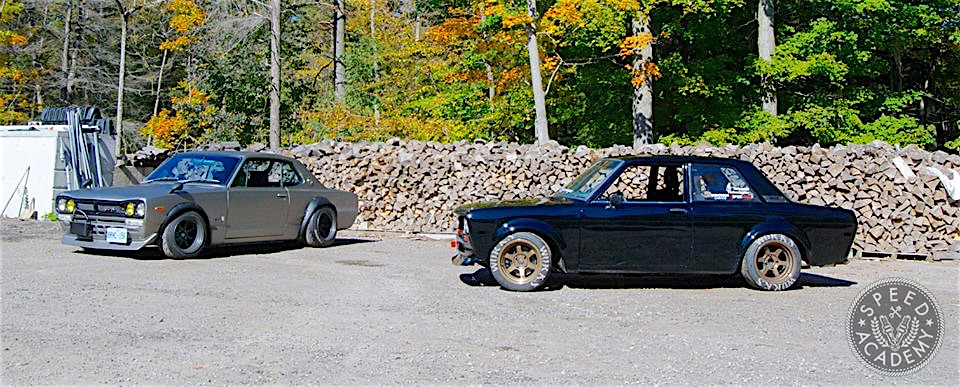 That's not to insinuate that I have any idea what I'm doing now. I'm just saying, 14 years ago, I REALLY had no idea what I was doing. I've owned this car for so long, and spent so many nights dreaming of actually driving it, that I doubt it'll ever live up to my expectations.
My rose tinted view of what this car should be is simply unrealistic, I think. But that hasn't stopped me from trying to make it a reality. I sat on this project, tinkering here and there but never making any real progress, for twelve years before I decided enough was enough, lets make this thing work. It took me 12 years to learn what I felt I needed to learn as a "car guy" to bolt, hammer, and glue this thing together in a way befitting of the cult following these cars have developed.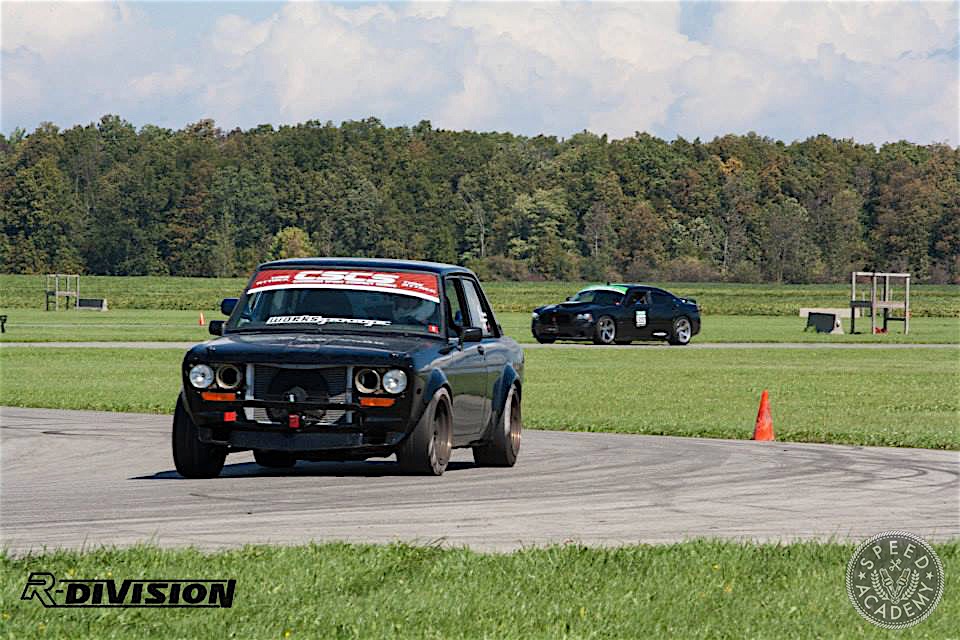 That said, I started in earnest on this car in October 2012, barely able to mig weld and with a loose understanding of how to make the car work as a package. I have come a long way since then, but will I personally ever have the skills to build this thing into the car I've put hundreds of thousands of kilometers on, driving in my head? I'm honestly not sure. Perhaps that's why when people compliment me on the car, I feel like it doesn't deserve to be on the pedestal they're putting it on. Does that mean that I dislike the car? Hell no. I love it. I am proud of every hour, dollar, and part I've put into this thing. I wouldn't trade the experience or the vehicle for anything. So, welcome to the story of my conundrum. My 1973 Datsun 510.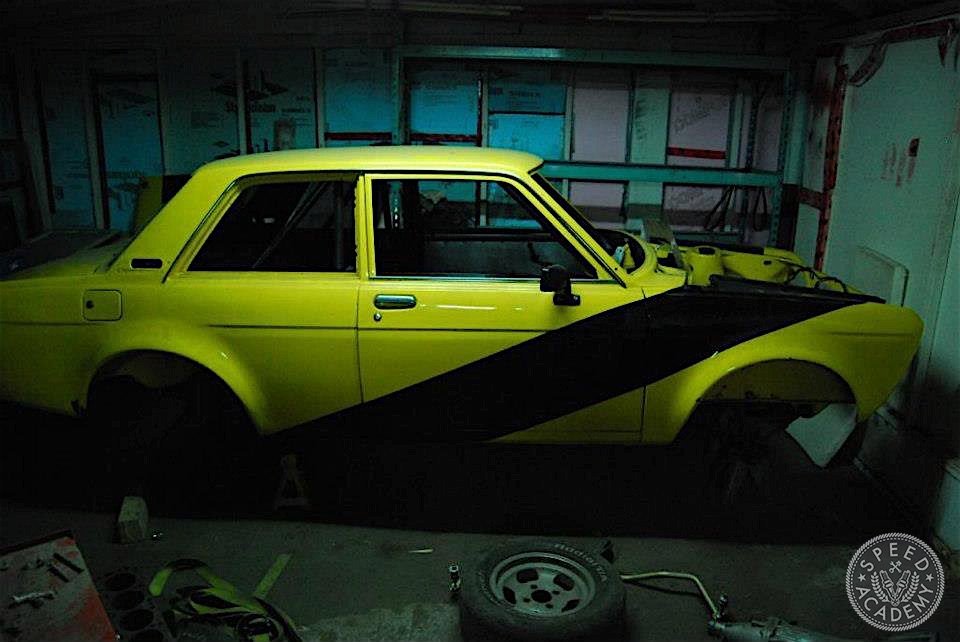 This car has been built probably 3 times. I don't mean together and driving, but not far off. I've had four engines in the car, and have owned seven. I've had three brake systems for the car, two separate roll cages installed, two different interior setups, three different suspension setups, the list goes on – have I mentioned I had no idea what I was doing?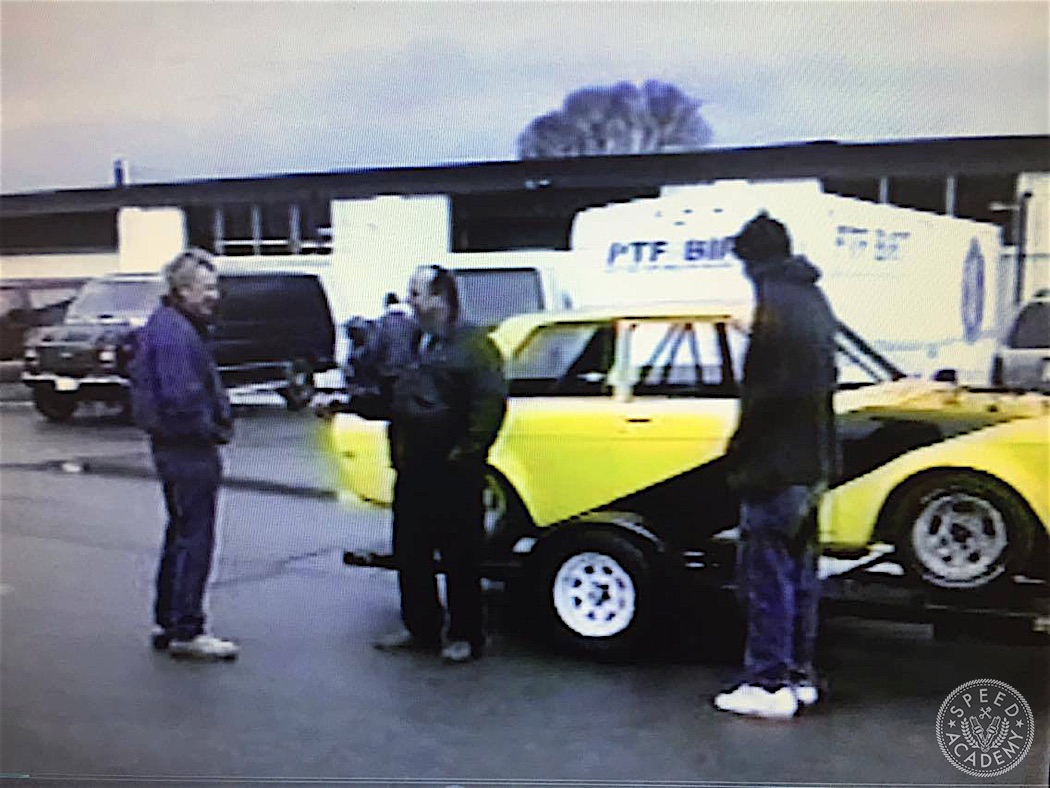 The car came to me as a roller that was being prepped for vintage endurance racing. Savvy followers of Canadian automotive journalism will recognize the name Tom Hnatiw (above, middle) as the seller. My dad had a working relationship with Tom through our family business, the car had come up in conversation, and long story short, I got a bright yellow Datsun 510 as my first car. Given my age I think it was fitting that I would receive something that, at the time, had no hope of turning a wheel on the street as my first vehicle. At any rate, the car was very much what you would expect of a vintage racer: simple, period correct, with modern safety devices.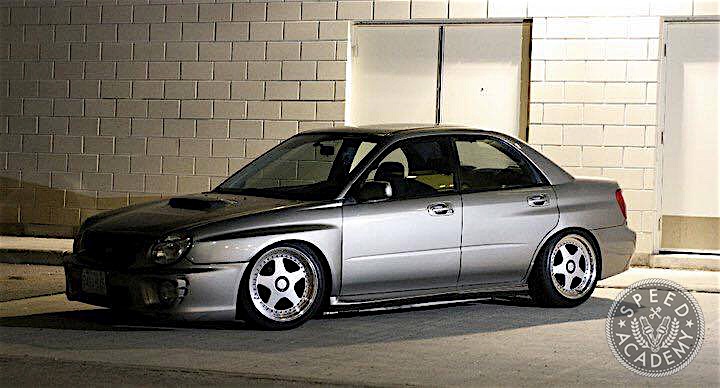 Fast forward a few years (ok, a lot of years, I never said this would be a short story!) and I had owned a few modified cars. Mostly performance oriented cars consisting exclusively of bolt on parts. I even dabbled in hellaflushing with my WRX before deciding I had learned enough to start working on the Datsun. Actually, the eureka moment was when I realized I was spending all this money on a car that, while cool looking and fun, wasn't the car I fell asleep dreaming about most nights or had built a thousand times in my head. Why was I pouring money into a car that I had no real connection to? So I sold the WRX and within a month started working on the 510.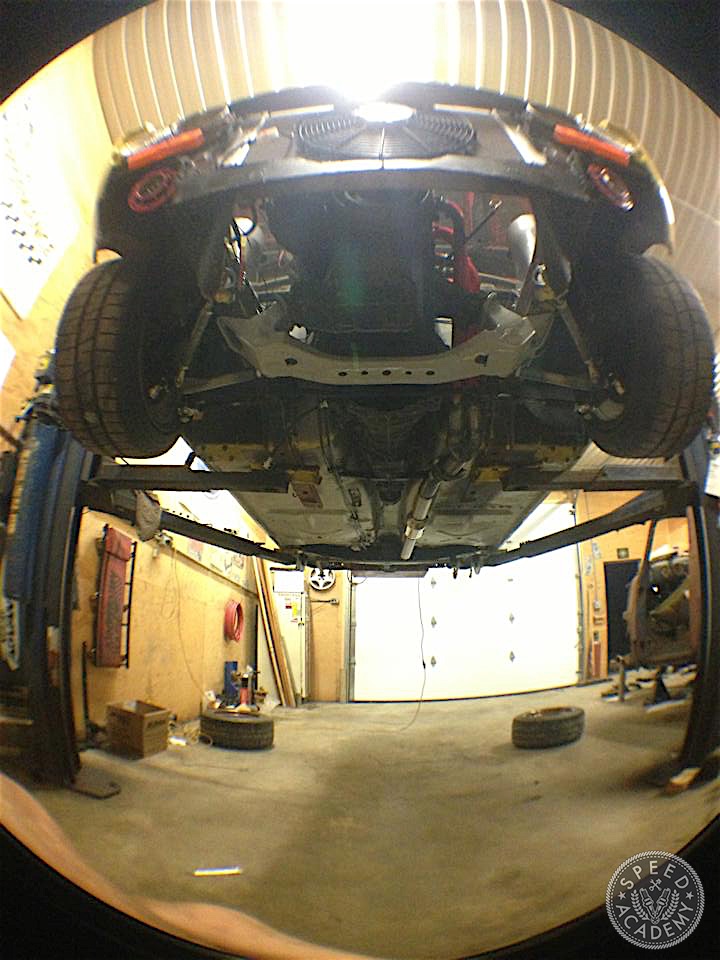 As I've already mentioned, I am not an expert, nor independently wealthy. If I was going to do this, I needed the knowledge of people who'd done it before, and I needed to pick up a few skills along the way to help ease the cost of the build. The first order of business was to get the car on its wheels and working as a rolling chassis. This meant that the brakes, suspension, and subframe (that the engine mounts to) needed to be figured out.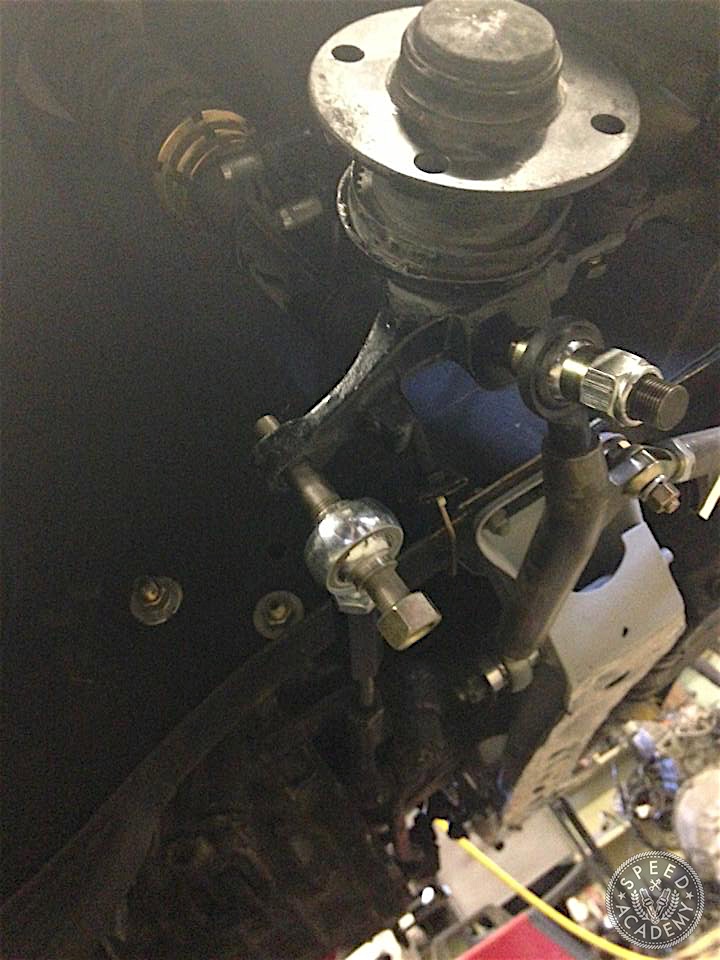 I wanted to keep running costs and downtime to a minimum while also opening up my parts options beyond the limited parts available for the 510. I say limited, but the aftermarket for these cars is pretty huge, it's just not as huge and parts aren't as readily available locally as say a 240SX. For example, during my research I had noticed some strong similarities between the S13 240SX front suspension design and my 510. A popular swap among dime owners is to use S13 rear coilovers mounted to the 510 shock mount in lieu of the rear dampers.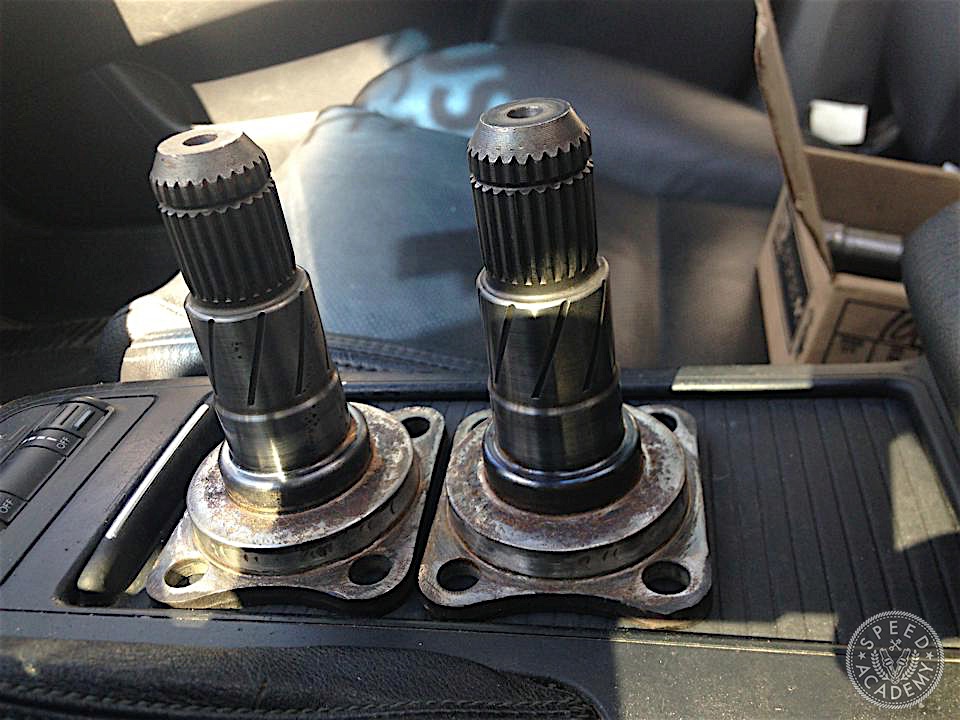 So in my quest to keep build and consumable costs down, while also being able to go to NAPA for some replacement parts, I settled on S13 front spindles, coilovers, and custom control arms and tension control rods. After a lot of measuring and comparing, I realized that the S13 knuckle would leave Ackerman largely unaffected, open up my brake options, and allow me to run to NAPA for wheels bearings and the like. I added an SPL outer tie rod kit to help dial out bump steer, and I also consulted with Scott Murfin at Can-Alignment who recommended using a similar setup on the knuckle and control arm so that I could adjust roll center.