So you're into cars and you love to drive fast. But deep down inside you know treating public roads like your personal Nurburgring is going to get you in trouble. You need a way to fill your need for speed that isn't completely anti-social, but you're not sure how to get started.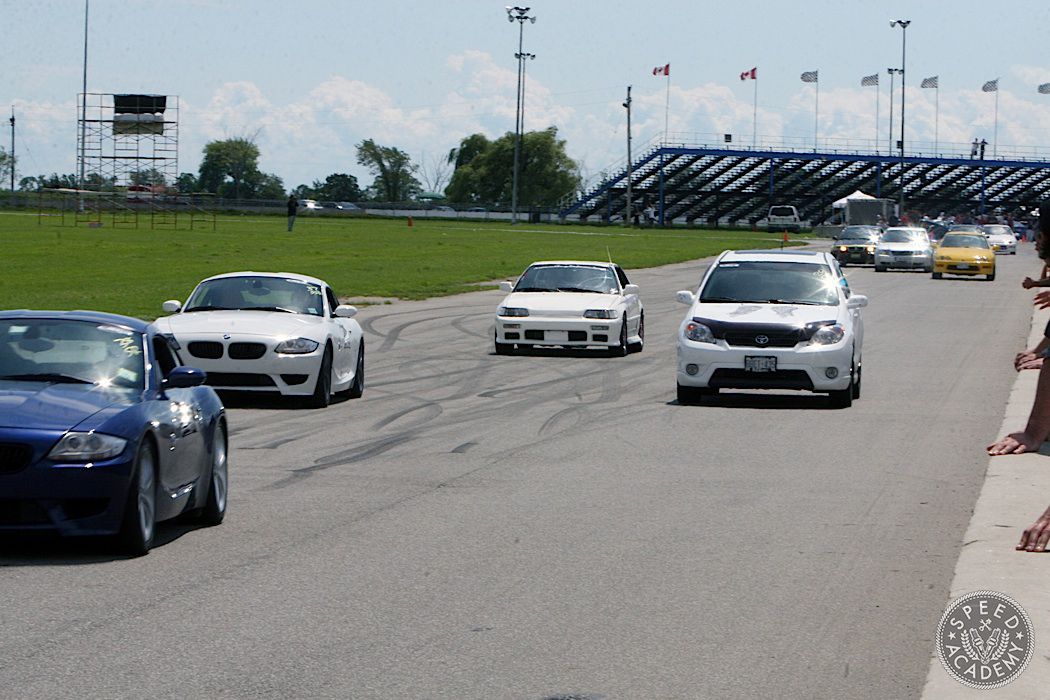 Well, my friend, Google has brought you to the right place, because we have a whole bunch of practical advice about how to start doing some competitive driving, based on our long involvement in just about every type of grassroots racing there is. Plus we'll drop some knowledge about how to increase the adrenaline rush without needing to rob a bank (although you might max out your credit card occasionally, if you're anything like us).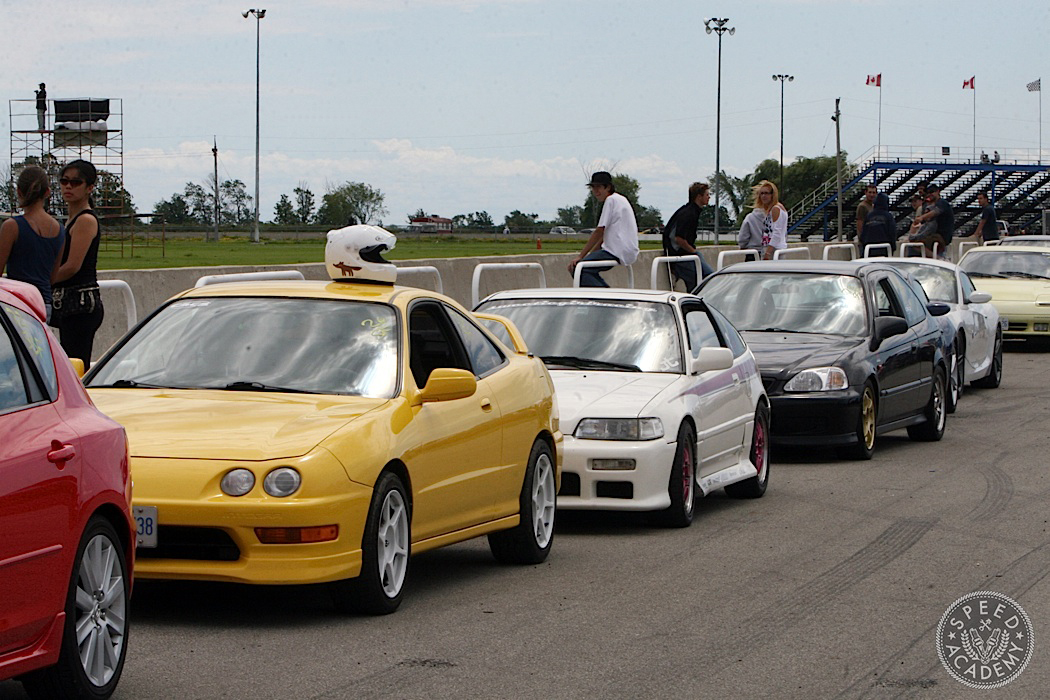 First, some ground rules. This guide to getting involved in racing is focused on automotive motorsports that involve turning the steering wheel left and right while dancing on the edge of adhesion, so if you're looking for ways to get involved in drag racing, circle track racing, or off-road racing, this is not the story for you. But if you want to start using your daily driver or weekend fun car for more than just blasting down country roads or hitting the occasional lapping day, read on.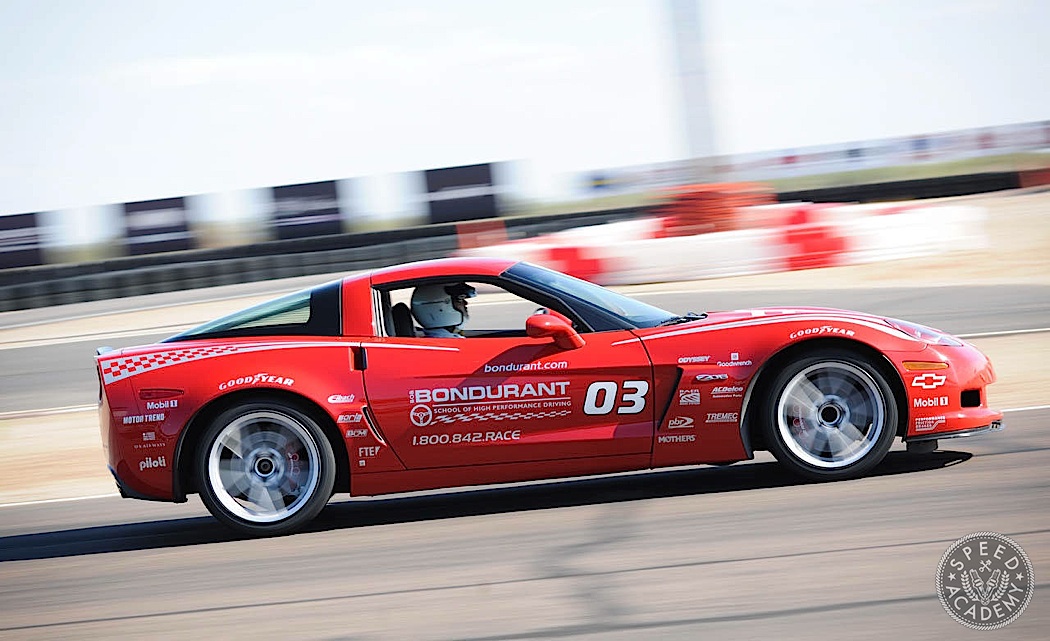 Approach #1: Get Schooled
Nobody wants to be told they need to go to school when you've already got a driver's license, a fast car, and the unwavering belief that you're more talented than Senna and Schumacher combined. But the truth is, learning to race is a skill like any other, meaning it takes sound fundamentals and lots of practice to get good at it. Talent helps accelerate the learning process, of course, as does a professional high performance or race driving school.
So where do you start with a high performance/racing school? Well, it really comes down to your budget, since taking a top level school is not cheap. I've been lucky enough to attend a bunch of the best racing schools in Canada and the United States for free as a journalist, so although I can't tell you how much it hurt my pocketbook, pricing is all available online and typically starts at around $1500/day for an Intro To Racing course. I can tell you, however, what world renown schools like Bondurant, the Bridgestone Racing Academy, Skip Barber have to offer.
For starters, these schools are all equipped with a wide range of high quality cars, from basically stock sports cars all the way up to F2000 race cars. They're also staffed by seasoned professionals, both in terms of their experience as racing drivers and race driving instructors. A lot of winning racing drivers also work as instructors at these schools. I personally got to rub elbows with pro drifters Tyler McQuarrie and Conrad Grunewald at the Skip Barber school in Las Vegas and with former F1 driver Bob Bondurant as his school in Phoenix. So you're getting coaching from some top level guys at these schools, which helps explain the pricing. Plus these schools have been around a long time, so have great facilities, operate at purpose-built race tracks, have fine-tuned classroom sessions, excellent safety records, and treat their clients in a first class way.
They also pack a lot of learning into 1 day of schooling, including working closely with you on driving technique, car control, identifying the driving line around the circuit, and building speed and confidence is a disciplined way. Usually you'll start out on a skid pad, doing various drills to get you warmed up and so they can correct any basic issues like seating position, use of the pedals and wheel, and vision (looking as far forward as you can, rather than focusing on the pavement right in front of you). The wet skid pad drills are always a favourite of mine, since this allows you to slide the car around and feel how it transitions from understeer to oversteer and then how to counter steer to correct it.
For those of you operating on a tighter budget, you can still get some useful schooling from volunteer instructors in programs like NASA's High Performance Driving Events (HPDE) or the BMW Car Club's high performance driving schools, both of which use a ladder system that allows you to progress through the ranks in an organized way, hopefully preventing that oh so expensive moment when your balls write a check your talent can't cash. Just keep your expectations realistic when attending these sorts of programs, since you're dealing with volunteer instructors in a grassroots environment, not a high dollar pro race school.
Cheaper still are autocross schools or time trial schools often run by local motorsport clubs, plus the SCCA just launched their new Starting Line program which offers an autocross school packaged up with a whole bunch of other goodies including a 1-year membership, entry into a couple of events, and a subscription to Grassroots Motorsports mag. Pretty awesome deal for $325, but your local variety autocross school can cost as little as $50 or so for a day of instruction at parking lot venue, or a few hundred bucks for a time trial/time attack school at your local race track. Again you're dealing with volunteer instructors who are all competitors in this type of racing themselves, so although they may not be as polished as a pro instructor, they likely have a lot of valuable experience they're willing to share with you. So if you approach this type of schooling with an open mind and realistic goals, it's money well spent.