Just in case you haven't seen our videos covering the installation (you'll find some in the story below and the rest in our YouTube playlist), we're going to walk you through the process of completely installing Jenvey individual throttle bodies on our AP1 Honda S2000.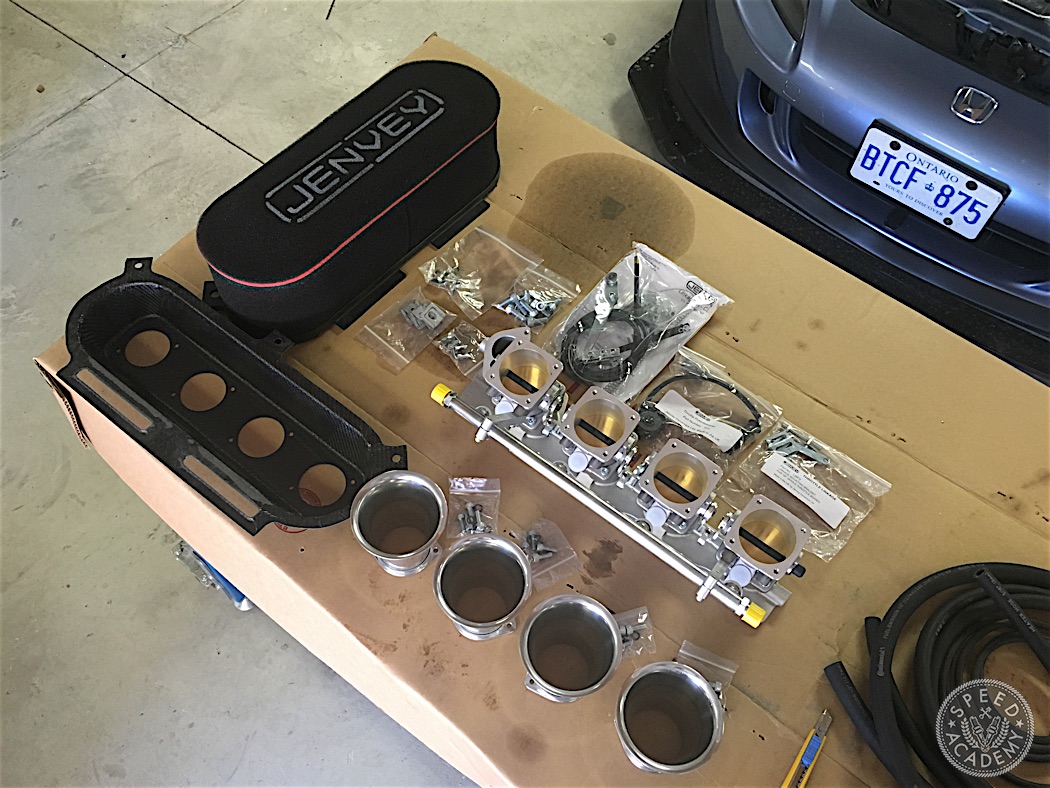 Some viewers commented on our installation videos that Jenvey mustn't know what they're doing because we had to do some custom work to fit the ITBs to the BADASS2K's F20C. However, as we pointed out in the videos as often as we could without sounding like parrots, Jenvey didn't design these ITBs to be a bolt-on kit for the S2000 chassis, but rather a motorsport grade product for S2000 owners or anyone with a F20C powered vehicle.
As the above image suggests, F20C engines are a popular choice for all manner of RWD track car builds, from Formula cars to Super 7's like our buddy Miles' here. So it's important to understand that Jenvey designed and engineered the SF Taper Throttle Body Kit with a motorsport end user in mind, meaning custom solutions to things like fuel lines, a vacuum setup, and throttle cable mounting and routing would all be required. And we fully understood this going into the project, and frankly for us this was part of the appeal, because it's fun to sort out these kinds of details and really make the installation and the project our own.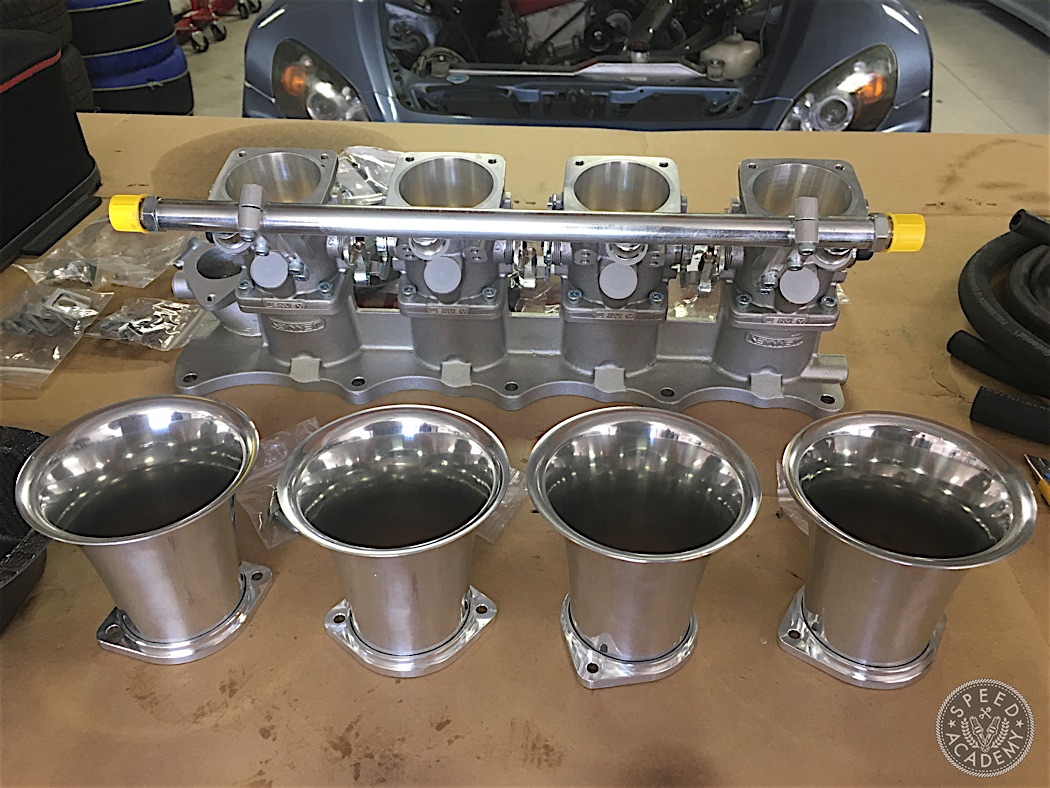 With that said, Jenvey does provide all the major components required to convert an S2000 to their ITB setup, and it should be stated that we decided to go with Jenvey (there are quite a few other ITB options for this engine) because their kit consistently produced the best power numbers on the dyno when we researched our options online. We like to use the best parts possible whenever we can, and in our estimation Jenvey's ITBs are the best performers for the F20C.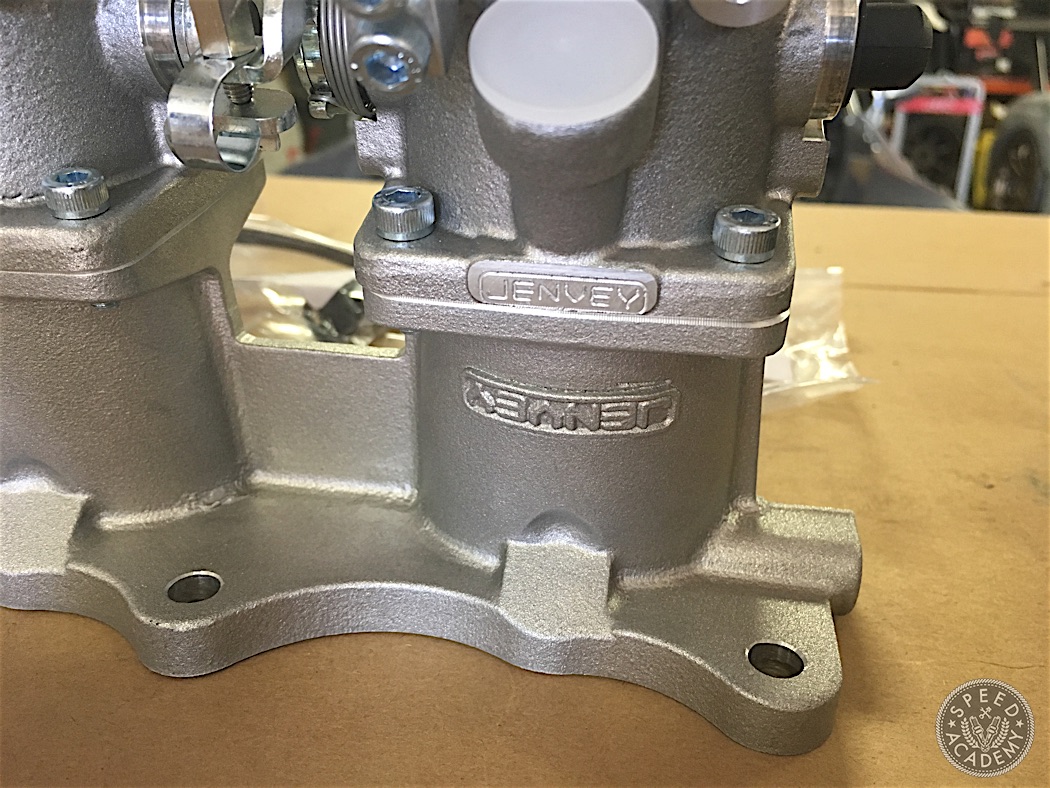 We bumped into the Jenvey guys at the PRI tradeshow back in 2014, had a great chat with them, and could see the high quality engineering and manufacturing in the products firsthand. As the Jenvey guys explained, they design and build everything in-house at their facility in England, from 3D CAD, tool and patternmaking, prototyping, foundry, and machining by CNC as well as CAD/CAM.
They even make the ITB housings, spindles, butterflies, levers and fuel rails in-house, giving them very tight quality control over the entire manufacturing process, key to producing motorsport-grade products that make real power lap after torture-testing lap.
We also met with their American distributor Fox Injection at PRI in 2015 and could see the pride these guys had in distributing an industry-leading product. That really sealed the deal for us and led to a very enjoyable installation process, but one that does take some planning, which this story will hopefully help you with should you decide to install Jenveys on your S2000.
Obviously the first step is removing the intake system and intake manifold, which you can see in Part 1 of our video series. Since we had an AEM dual chamber intake on the car, we simply removed the section that connects to the throttle body as a starting point.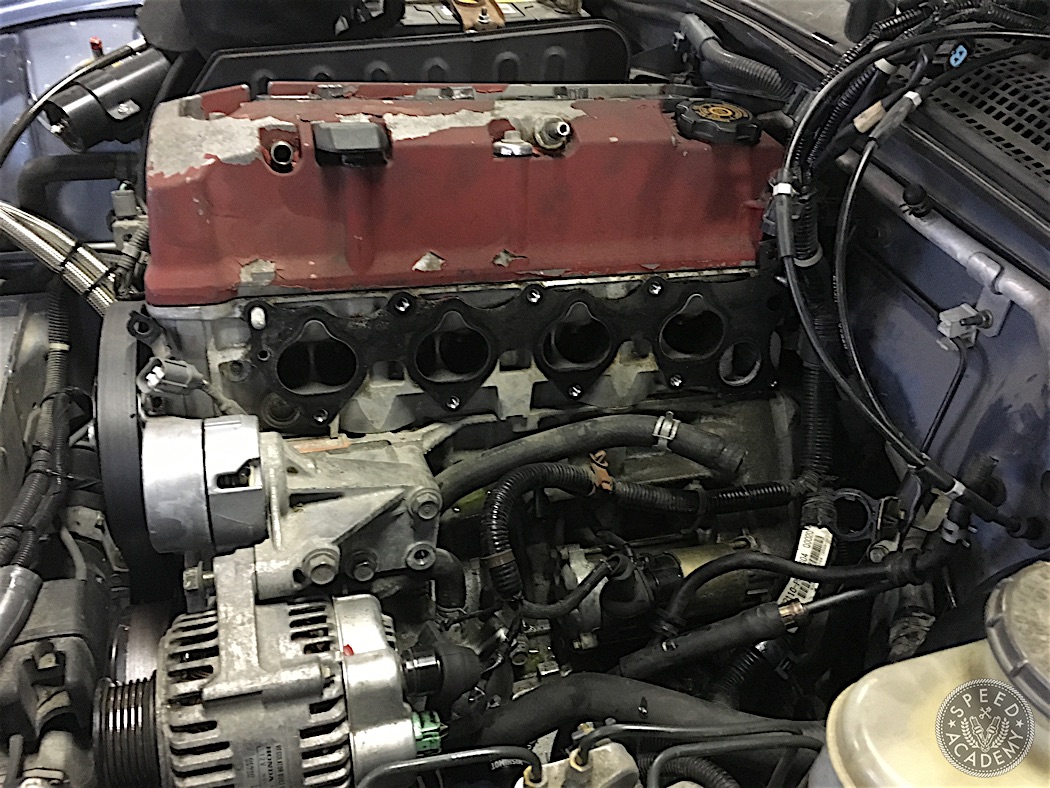 I won't bore you with too many details on removing the intake manifold, since we cover that pretty thoroughly in the Part 1 video. But to quickly summarize here, you can see there are coolant lines and vacuum lines that need to be disconnected (as well as a few sensors) before you can pull the bolts that hold the manifold to the head. And of course you'll also need to disconnect the throttle cable from the throttle body. It's not rocket science, it just takes a bit of time. Pro tip: drain the coolant system before starting or you'll end up spilling coolant everywhere during the removal process like we did.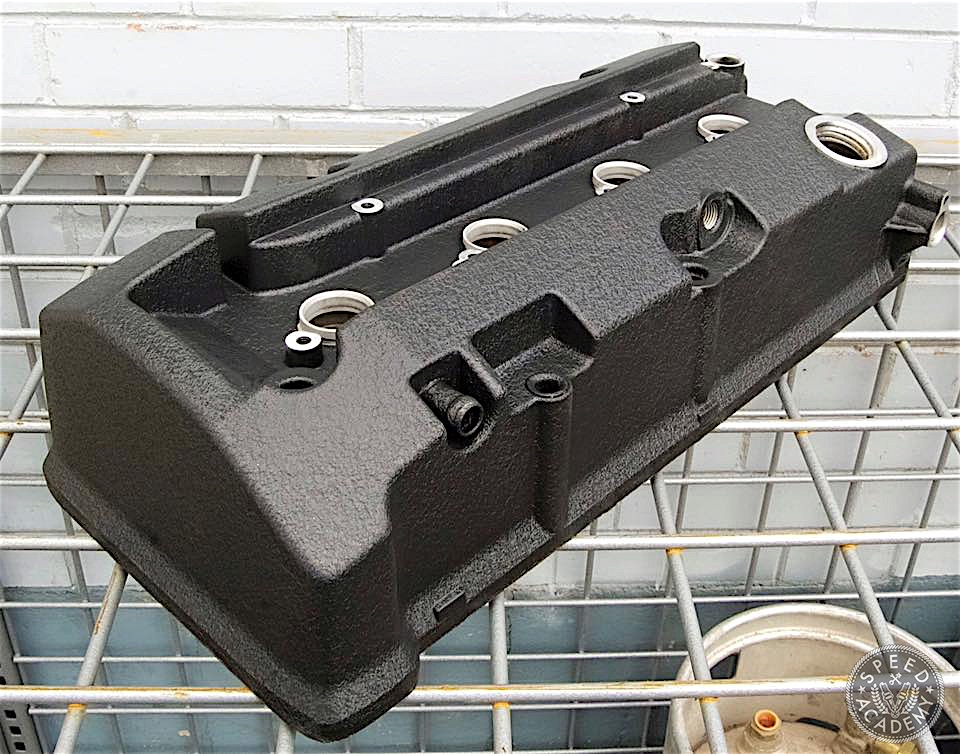 Oh, and that hideous valvecover with flaking red paint? We had our buddy JP at Stripping Tech give it a nice fresh powder coat in wrinkle black. So fresh! So clean!
Step 1 for the Jenvey installation process, at least for us, was to temporarily bolt the ITB assembly to the cylinder head so that we could start to get a sense of where we could mount a fuel pressure regulator.