Usually, I like to cover my Gridlife Touring Cup Miata or my Time Attack S2000, but it's 2020! One utility that is often overlooked when you go racing with cars like the Miata or S2000 is your tow vehicle. You could click the easy button and grab an American pickup truck and be done. In my case, where would you sleep if you went that route? I personally don't like tents, and its partially Gridlife's fault as to why. The first three years it rained at the Midwest festival and I woke up one morning to all my belongings floating next to me and half my body being soaked. No Bueno. I suppose you could also go to the dealership and pick out whatever $30k SUV you want, but if you're like me and can't fathom spending more than $15k for a vehicle that you expect to last for 200,000 miles, stick around.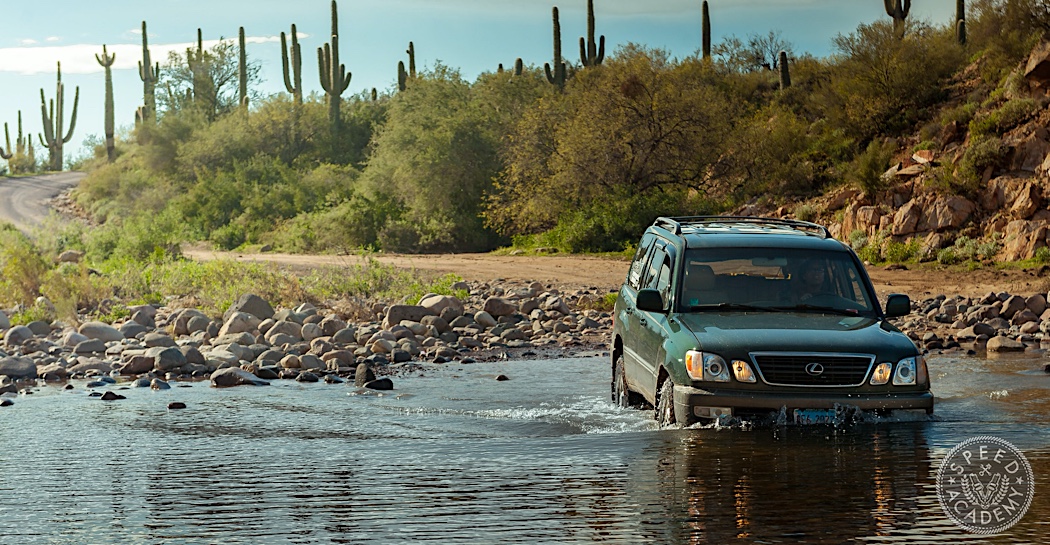 Price and interior space for camping at the track aren't the only factors for me. Having a vehicle that I only use for towing on race weekends sounds like a huge waste of money to me. My truck also needs to be reliable, daily transportation in during the harsh Chicago winters, as well as reliable and with enough capacity to carry all the tools for the race car, have enough cabin space for me to be able to sleep inside, and be capable of doing some Overlanding on trails rated up to 3.5.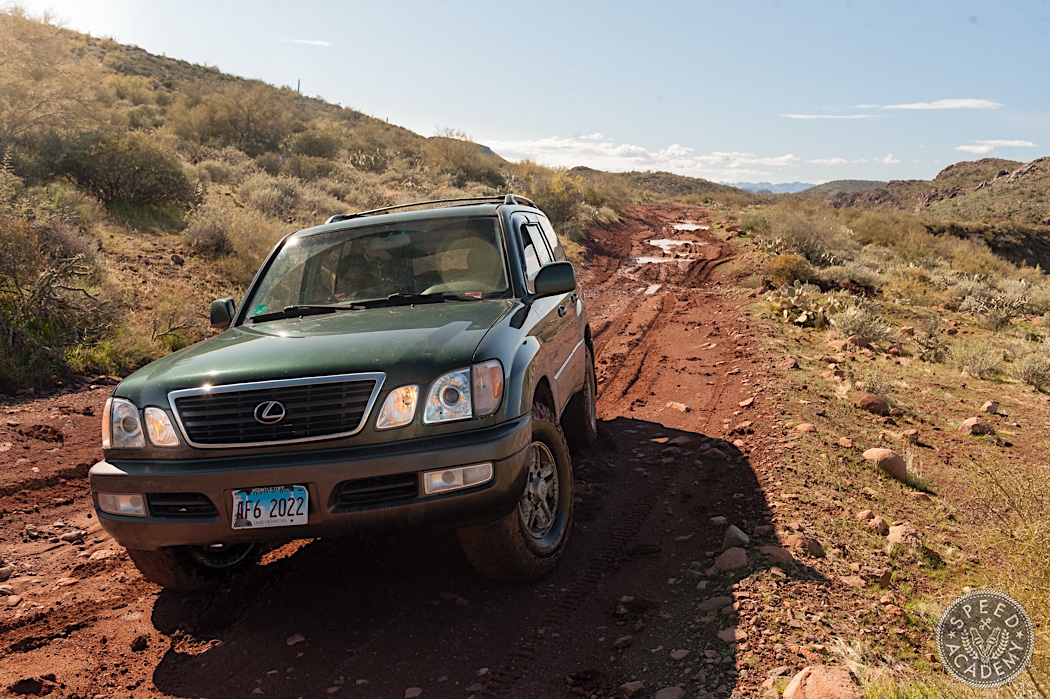 For those of you who don't know what Overlanding is, I'll give you a brief overview. It's basically the ability to drive off the beaten path and being able to support yourself. As the saying goes, "It's the journey and not the destination." As far as trail ratings, with my goal of being able to traverse rugged trails with some potential rock crawling, you know I was going to have to choose something with proper off-road credentials.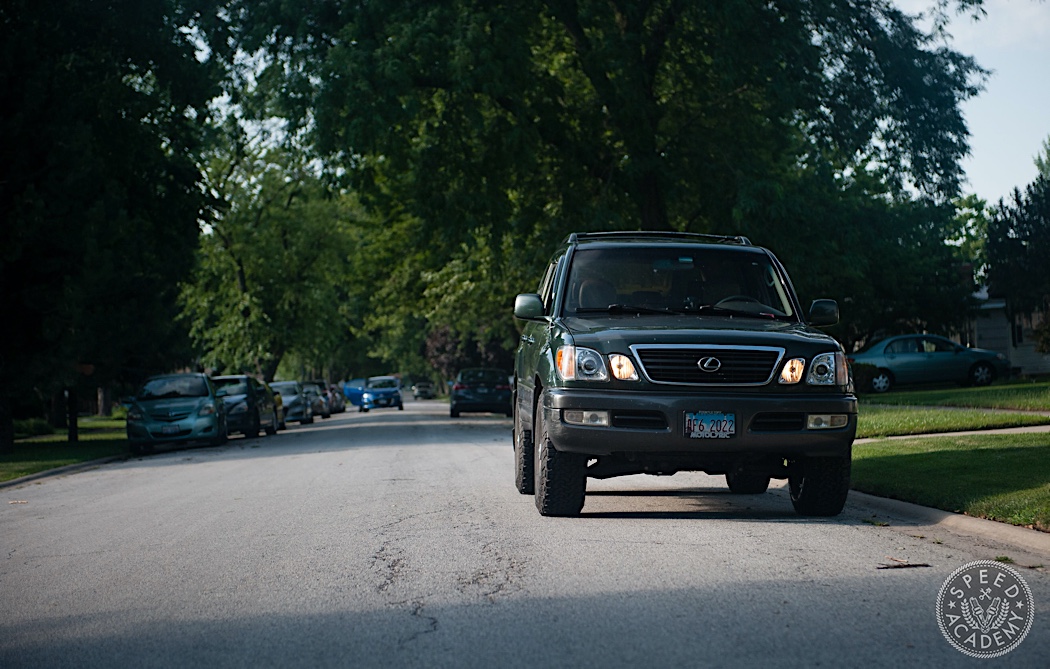 With that being said, let me introduce you to my 1999 Lexus LX470, which happens to share the same chassis as the 100 series ('98 to '07) Toyota Landcruiser. This thing has 301,000 miles on it, that's right 301,000. I've put about 70k of that on it, and the family before me kept it dealer maintained since it was brand new in '99. These trucks were built to last 25 years from Toyota, but truth be told they really overbuilt these things. Examples like mine look like you could still see these on the showroom floor. Did I mention that it has flipped 300k miles! Go ahead, open a new page on your web browser right now a search for one of these and you will see lots of them in the 200-300k mile range for sale. I've personally seen a bunch of examples in the 400s and even the 500s! That being said, I wanted to have a solid base before we started modifications, so things like the timing belt, some bushings, and fluids have all been refreshed.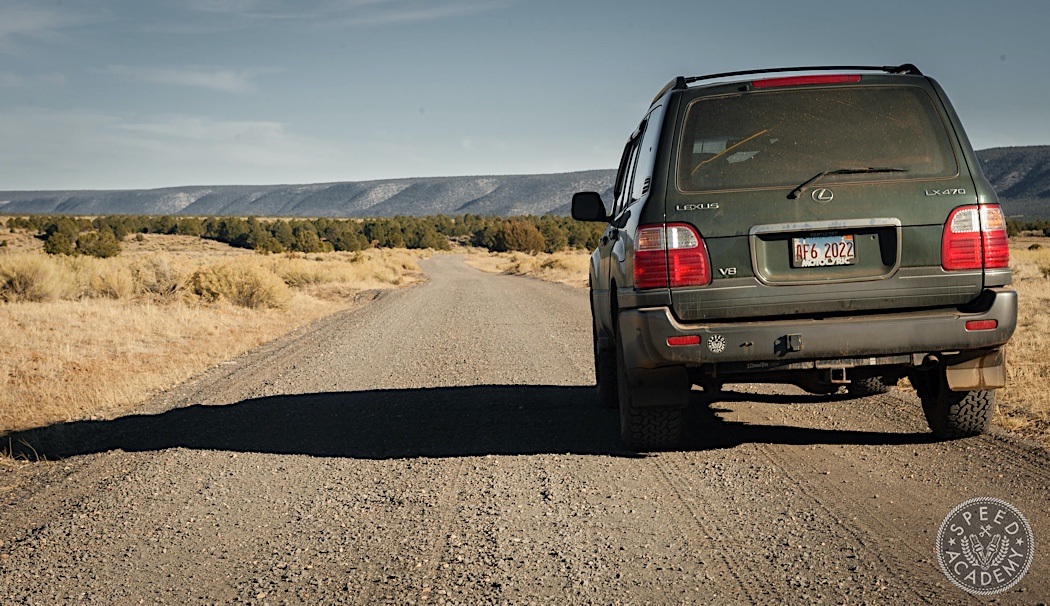 Let's dig into what I have done to it so far. I added a trailer brake controller and a 7 pin connector. I also added Air Lift 1000 helper airbags for the rear, which in theory should increase the towing capacity from 6500 to 7500. With that came the most important item for towing, a Class 4 hitch. I also upgraded the brake pads to something a little better since I knew to tow to places like VIR or Road Atlanta there are some serious downhill descents.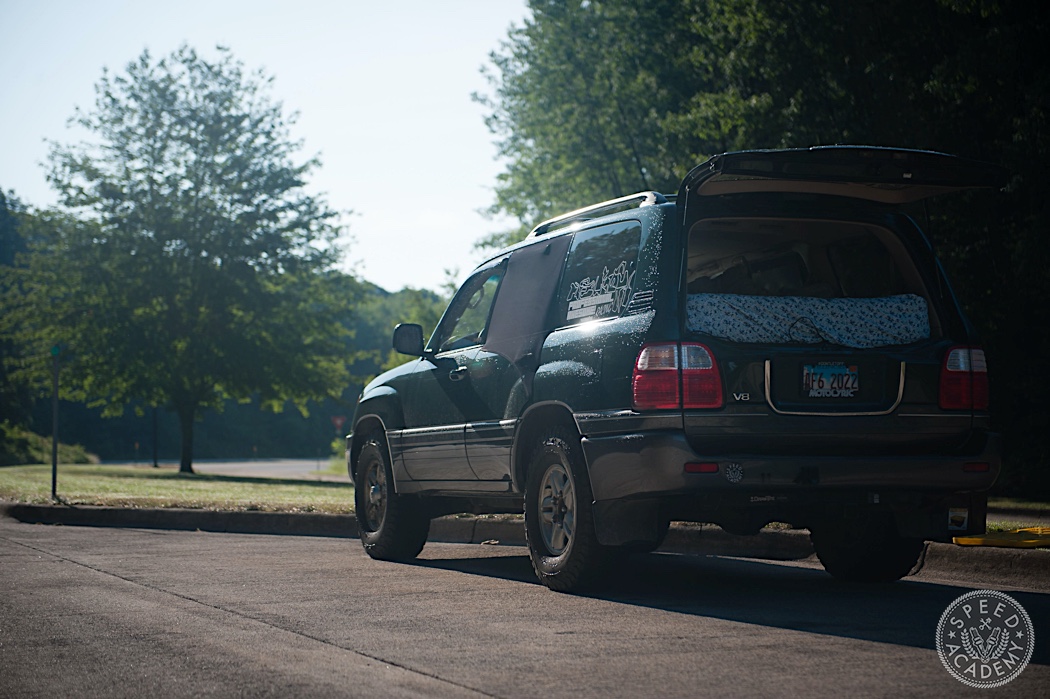 Moving inside, I have a 12-volt converter in the rear to upload photos to my computer at the track. I also added a drawer setup which also is the height of the rear seats when folded down so I can fit a full-size blowup mattress on top. Plus I have something called an attic, which allows me to store things above the rear seats, like sleeping gear or my race suit.  I have nets for the rear windows for those hot nights, and the great thing about these trucks is they come with rear climate control for the third-row passengers. The switch panel is actually on the roof, so when you are laying down it aligns perfectly with your hand around your chest, score!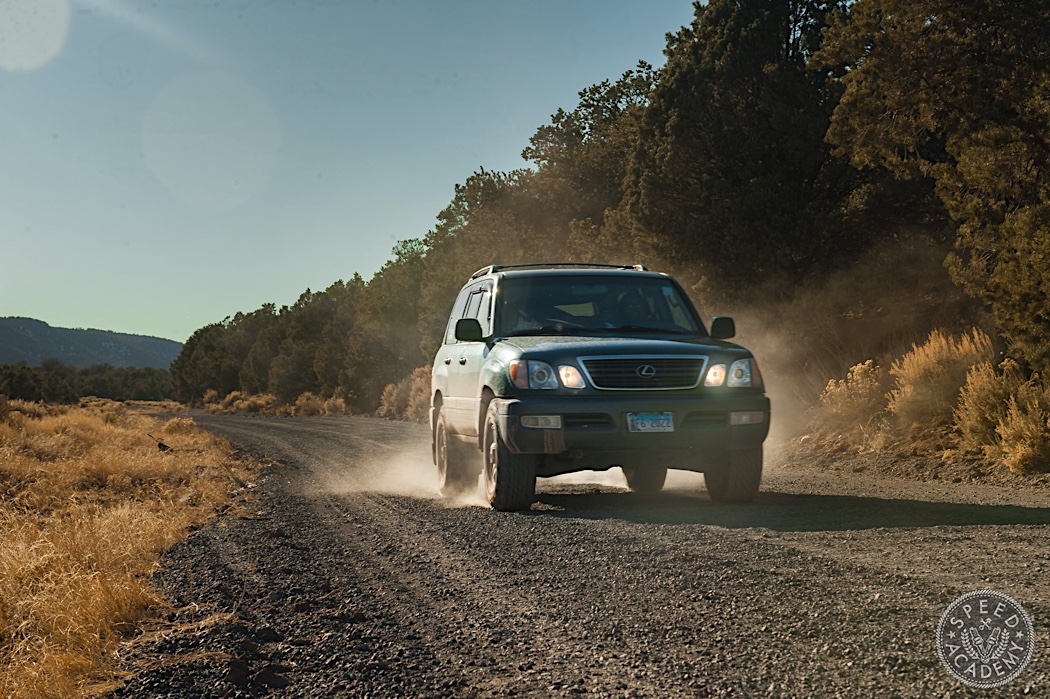 Exterior wise, I removed the running boards so that I don't rip them off during off-road activities. However, I am replacing them with something, which I'll go into detail on in the next story. I also converted the lights to HIDs and fitted BFGoodrich All-Terrain T/A K02 285/75R16 tires, which, if you were wondering, is the tallest I could fit without a lift kit.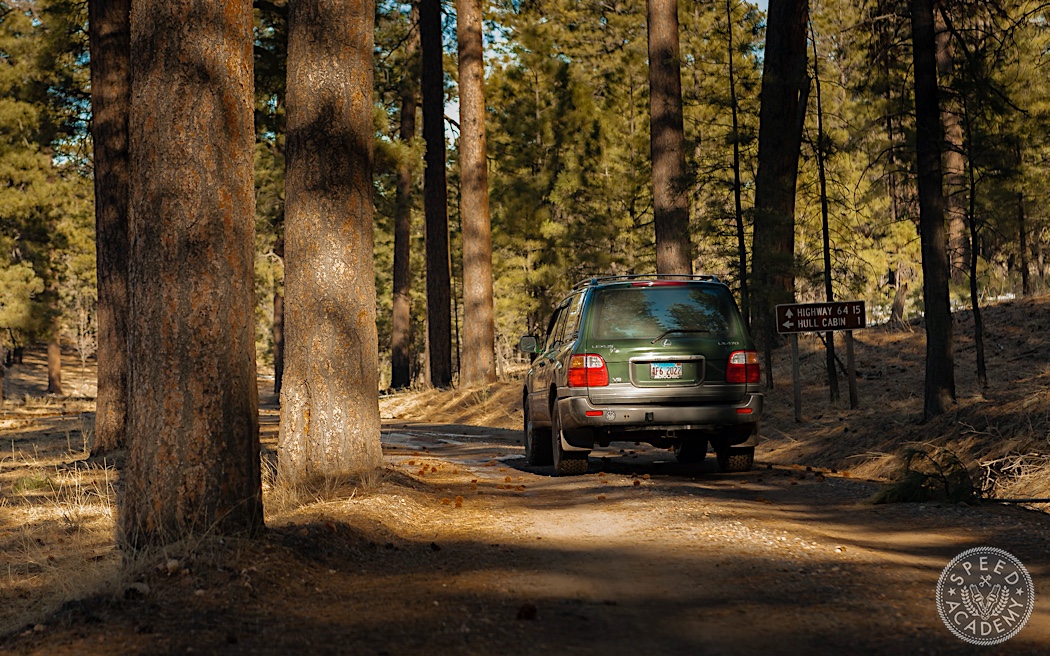 So that's my starting point for a towing/overlanding machine, but there are a few more things I need to tackle before I consider it complete! Having already done some off-roading in it, the truck does great on trails rated 2 to 2.5. However, remember the goal is to do 3.5 trails. To do that, a lift of at least 2-inches is going to be needed, plus all the tire I can fit with that. To replace the factory running boards, I got in contact with a company called White Knuckle Offroading. They make things called sliders, which allow you to get in and out of the truck like running boards, but, more importantly, allow you to hit or slide off of rocks while protecting the body of the truck. I also need to find a better light source solution for when I'm driving and when at the track making night repairs to the race cars. Last but not least, I need more storage. Right now I can fit about 70% of everything the race car needs to get through a weekend, then I stuff the rest inside the race car itself but that's not ideal. Remember, my perfect tow & overland machine needs to be able to fit everything in and/or on the truck as well as carry what it needs to take care of itself.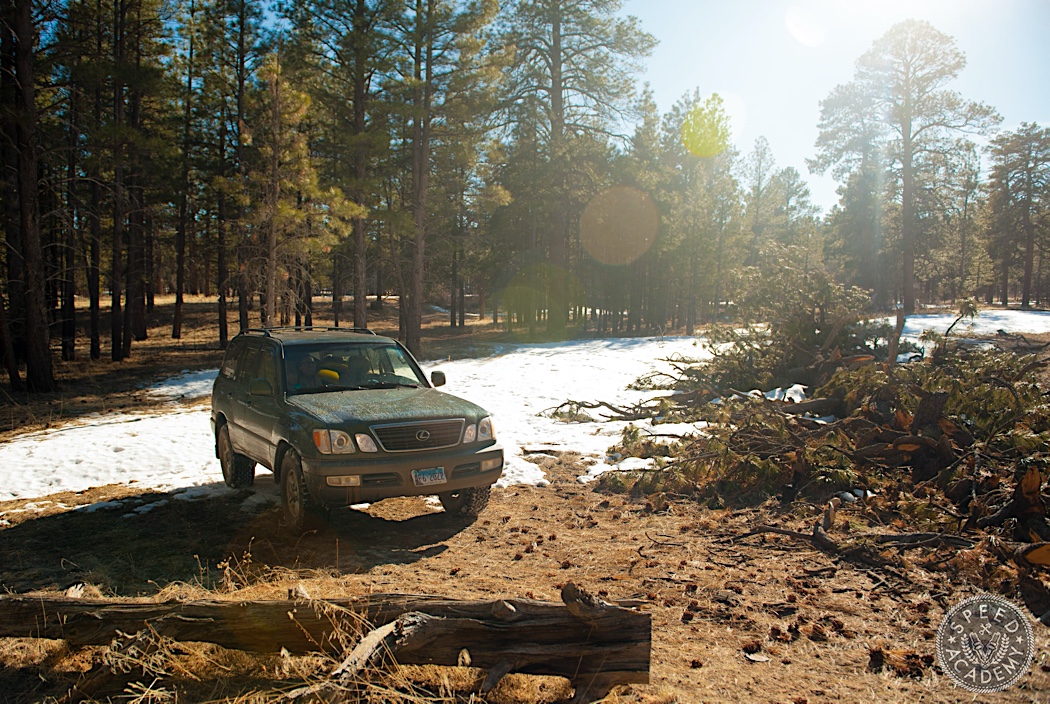 This was taken from my last trip to Arizona, USA. Roughly 1700 miles from my house in Chicago, my tow vehicle needs to be able to take trips like this while hitting the trail for hundreds of miles. Let us go on a trip together people, let's make the best tow vehicle ever! What do you say?
More from Devin:
Instagram : https://www.instagram.com/proawesomedevin/
Overlanding Trip Photos: Stiglitz Photo