Hyperfest coins itself as the largest automotive event on the east coast. I do not have the official attendance numbers from this year, but I can prove that it is the most hyper automotive event on the east coast.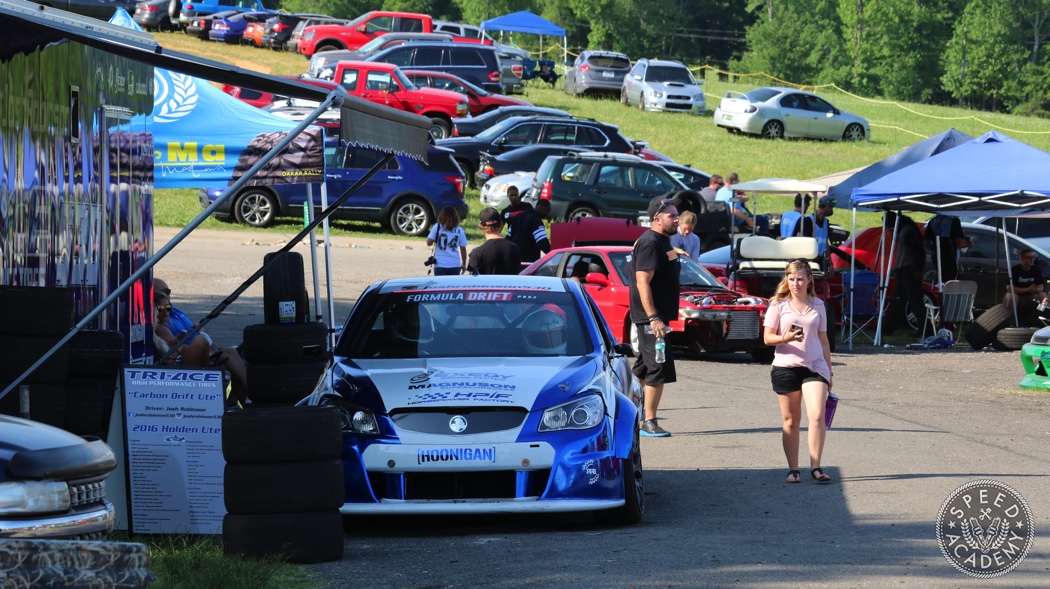 Hyperfest occurs once a year and has been for going strong for the past 16 years. The hyper event recently moved in 2015 to Virginia International Raceway (VIR) in Alton, Virginia. Alton is literally 1,000 feet from the border of North Carolina and is a very small, remote town. VIR is roughly 3 hours from my home base, so I loaded up the S2000 and made the drive down to camp for the weekend.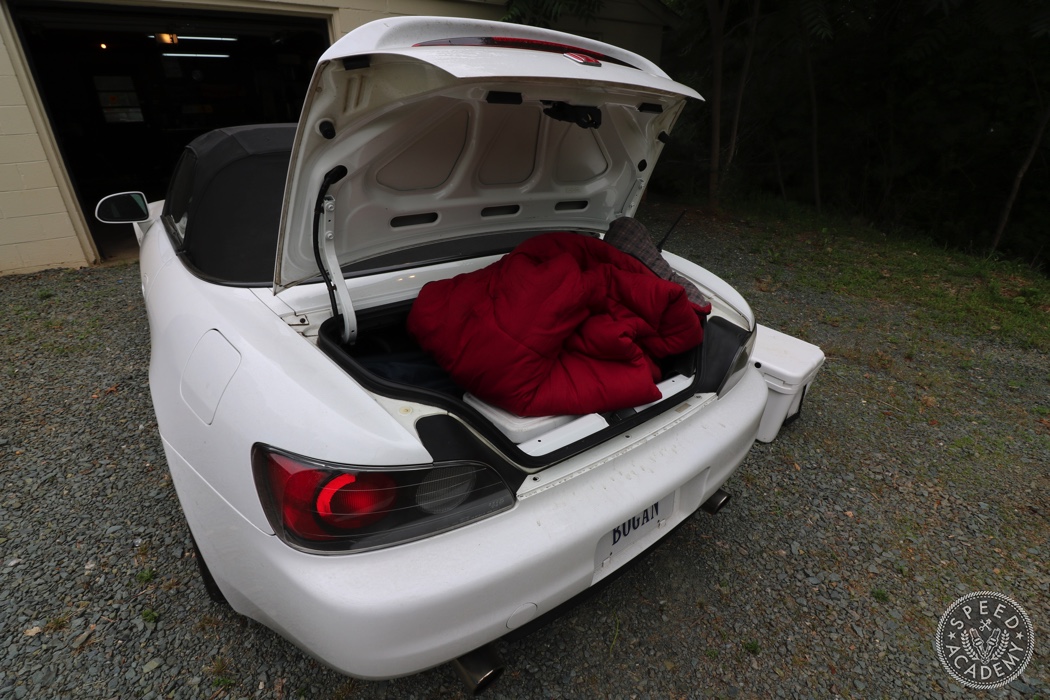 Removing the spare seat allowed us to bring a large cooler (for chocolate milk, kiddos) and all the essentials for sleeping under the stars for two days. Unfortunately removing the passenger seat opted me out from track time with an instructor, so instead, I soaked up the experience to see what Hyperfest is all about.
What makes Hyperfest hyper?
There are a ton of automotive events that should cater to almost every automotive enthusiast. Here is a list of all that goes on at Hyperfest:
Burnout Contest
Camping
Drifting
Drifting Games
Drifting Ride-a-longs
Exedy Rally Ride-a-longs
Helicopter Rides
Hyperdrives (where you can drive your own car on track with an instructor)
Instructional Racing Classes
Karting
Live Music
Monster Truck Rides
Mustang and Japanese Classic Car Corrals
NASA Rally Sport
Off-Road Obstacle Courses and Trail Runs
Off-Road Ride-a-longs
Power Wheels Downhill Attack
PRS Air Guitar Contest
Taggart Autosport Supercar Ride-a-longs
Tire Rack Ultimate Track Car Challenge
Tuner Evolution Car Show
VLMRA Lawn Mower Racing
I started by setting up camp, which VIR is great for as most areas are very well suited for camping.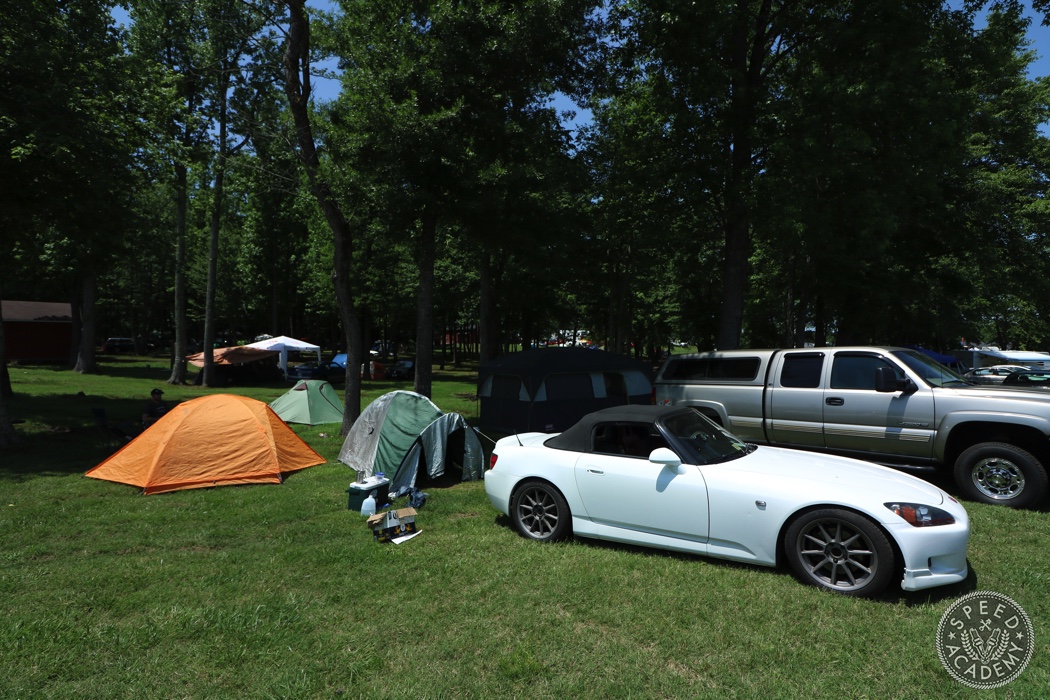 We got a prime location next to the burnout pit, which we will discuss later. VIR has hot showers and water for basic camping and offers water hookups and electricity for RVs/campers. You can bring your own food, or opt for breakfast/lunch/dinner at the snack bar. If camping isn't your thing, VIR has its own lodging available.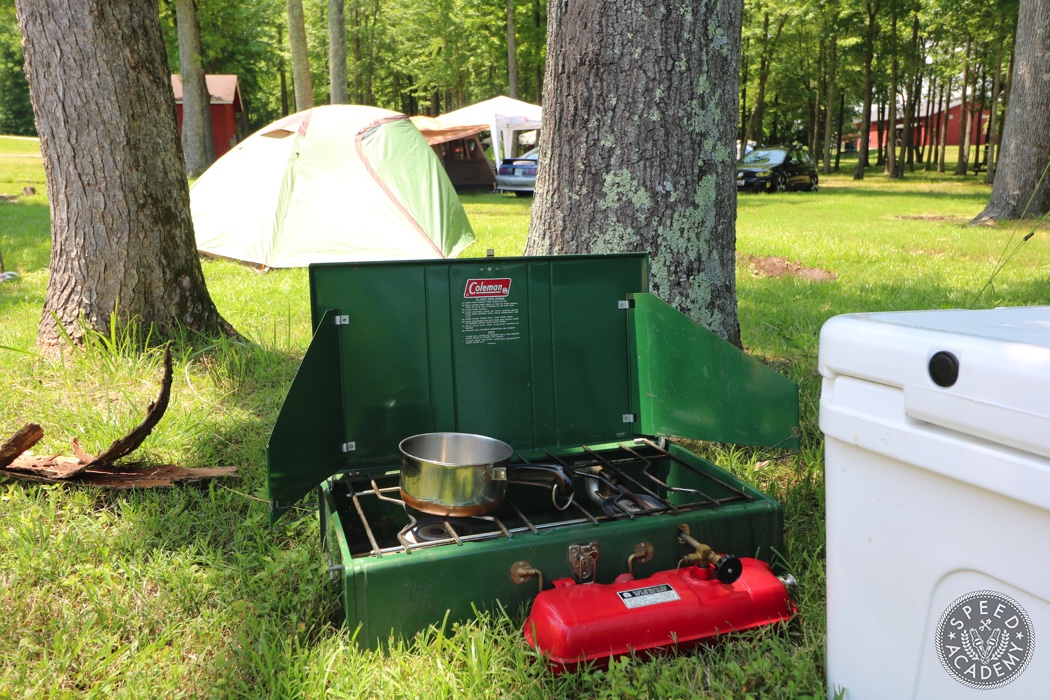 Since we were not racing this weekend, we were stuck camping with the peasants outside the main paddock gates.
The paddock(s) during Hyperfest are completely open to foot traffic, so meeting up with buddies in their paddock camp spots and checking out racecars up close was no issue (and welcomed).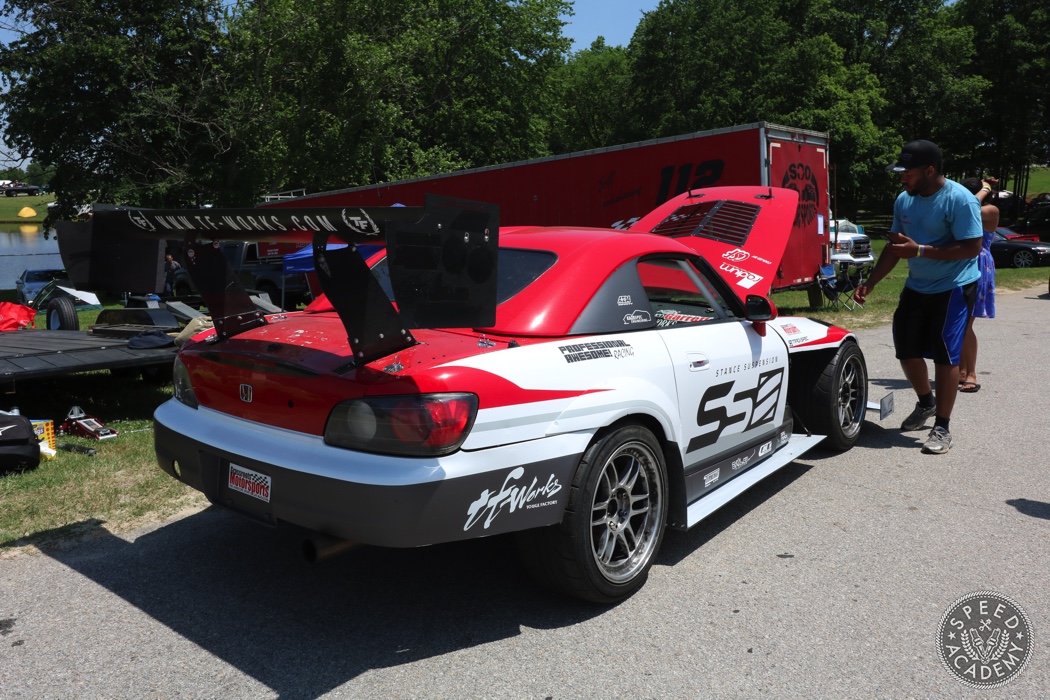 While browsing the paddock, we got a chance to check out Devin's Turbocharged S2000. Expect a few new updates from Devin on this beast soon!
Hyperfest is notorious for its drifting events and drift ride-alongs, but we were thoroughly impressed to see the energy and excitement that followed the road racing scene. Hyperfest is a NASA event, and on this weekend the types of racing scaled from first-time track goers up to full out, competitive racing machines like John Freund's TT2 Mitsubishi Eclipse that Dave wrote a story about for Modified Magazine back in the day.
Each race and session are based on driver class level, so it was common to see track sessions being purely educational with drivers simulating racing maneuvers and safety precautions. The level of professionalism displayed for each class makes it very tempting and welcoming for drivers who are considering taking their skills to the next level on a road course. Road racing occurred both on the Full Course and Patriot Course, with the Patriot course being primarily drifting throughout the day.