Do you want to know what grinds my gears? Missed shifts, that's what. As for social media posts exposing SEMA Show builds and spoiling the surprise for show attendees, well, I'm kind of on the fence about that. With SEMA 2018 just a day away, I will say that I have a pretty good idea of what I'm going to see at the show this year, since my Facebook, Instagram and YouTube feeds have been full of SEMA related content, some done well as teasers and others fully exposing complete builds.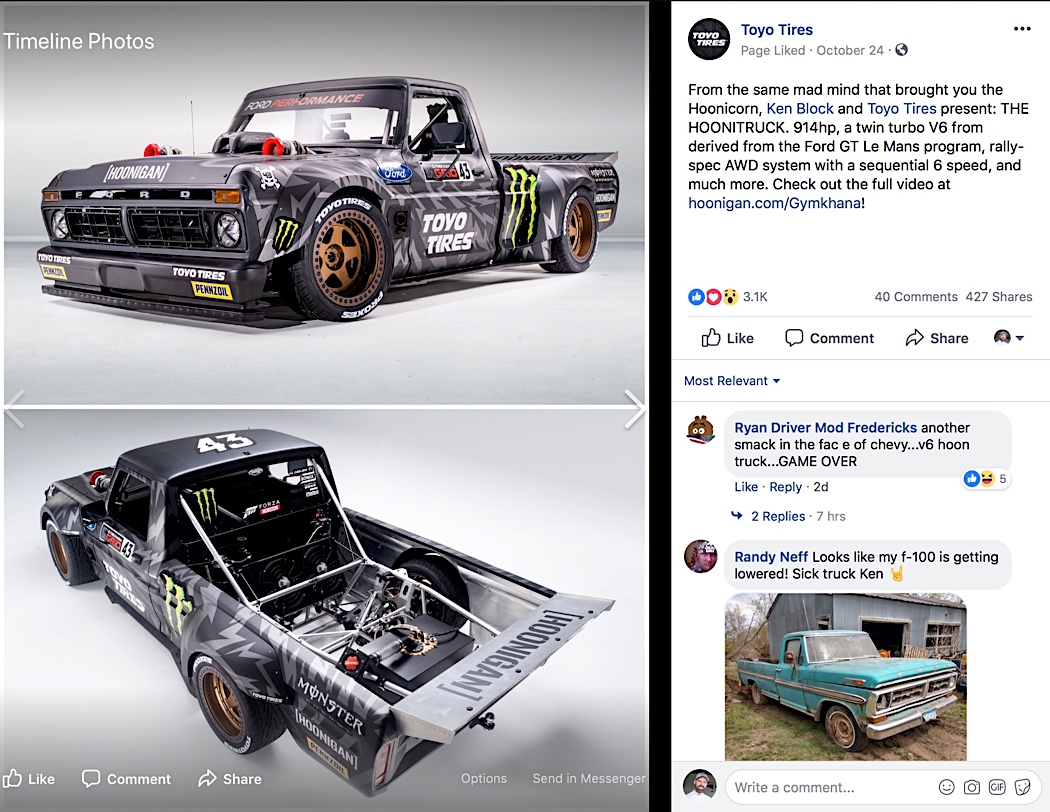 Perhaps the biggest pre-SEMA full fledged spoiler has been the Hoonitruck, the latest Ken Block/Hoonigan creation for the upcoming Gymkhana 10 video. Block and the Hoonigan media machine are a very savvy bunch, so I'm sure they had good reason to publish studio images and a full reveal video on Hoonigan's YouTube channel prior to SEMA. My best guess would be that since the Hoonitruck was built for Gymkhana 10, not for SEMA, they felt it was more important to build hype for Gymkhama 10 and are using SEMA as part of that process.
Larry Chen also fully revealed his Toyota Corolla camera car build, backed by Toyota America and in partnership with Hoonigan. Just like the Hoonitruck, Larry's Corolla has been shown in detail on Hoonigan's YouTube channel and he's also been sharing some video footage shot from the roof mounted camera rig on his social media feeds. Pretty cool stuff, but I do feel like I've seen so much of it already that there won't be any big surprises when looking it over at SEMA. Still, I've got to give props to Larry for such a cool concept for a Corolla build, and the execution appears to be top notch.
SuperStreet outed these two ENEOS Oil booth cars on Instagram, presumably with the blessing of the owners and Japanese oil company. I'm not sure if these are fresh builds specifically for the SEMA Show, but despite the full view images I'm looking forward to seeing both in person.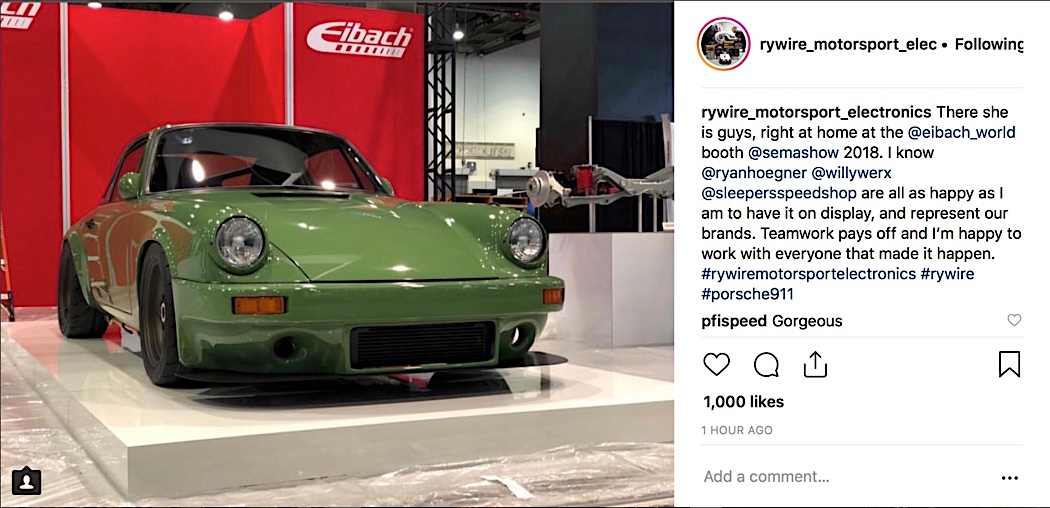 Now that the show is almost upon us, the booths are starting to go up and I'm seeing images right from the show floor in my Facebook and Instagram feeds. This classic 911 in the Eibach booth that our buddy Ryan from Rywire worked his magic on is looking pretty tasty. If you're attending the show, would you have preferred to see it for the first time in the booth and in person, rather than seeing it online like this first? Personally, I'm a bit torn on the subject but I think overall these types of teaser images actually raise my awareness of and interest in builds like this one.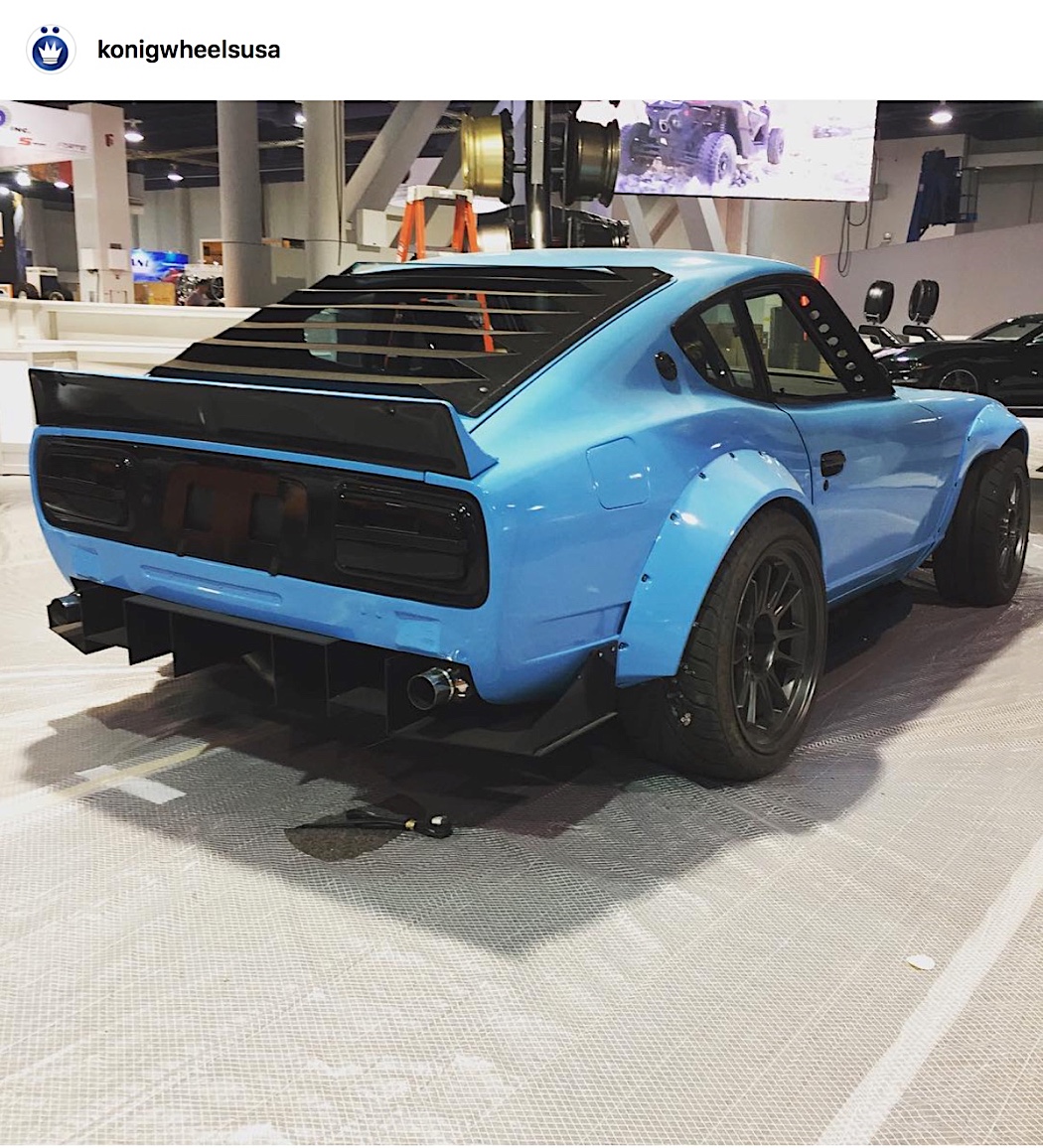 Konig Wheels also just shared this image of the B Is For Build BMW M5 V10-powered Datsun Z. If you subscribe to the BIFB YouTube channel then you've already seen this car's entire build process, so I think it's fair play on Konig's part to post an image like this.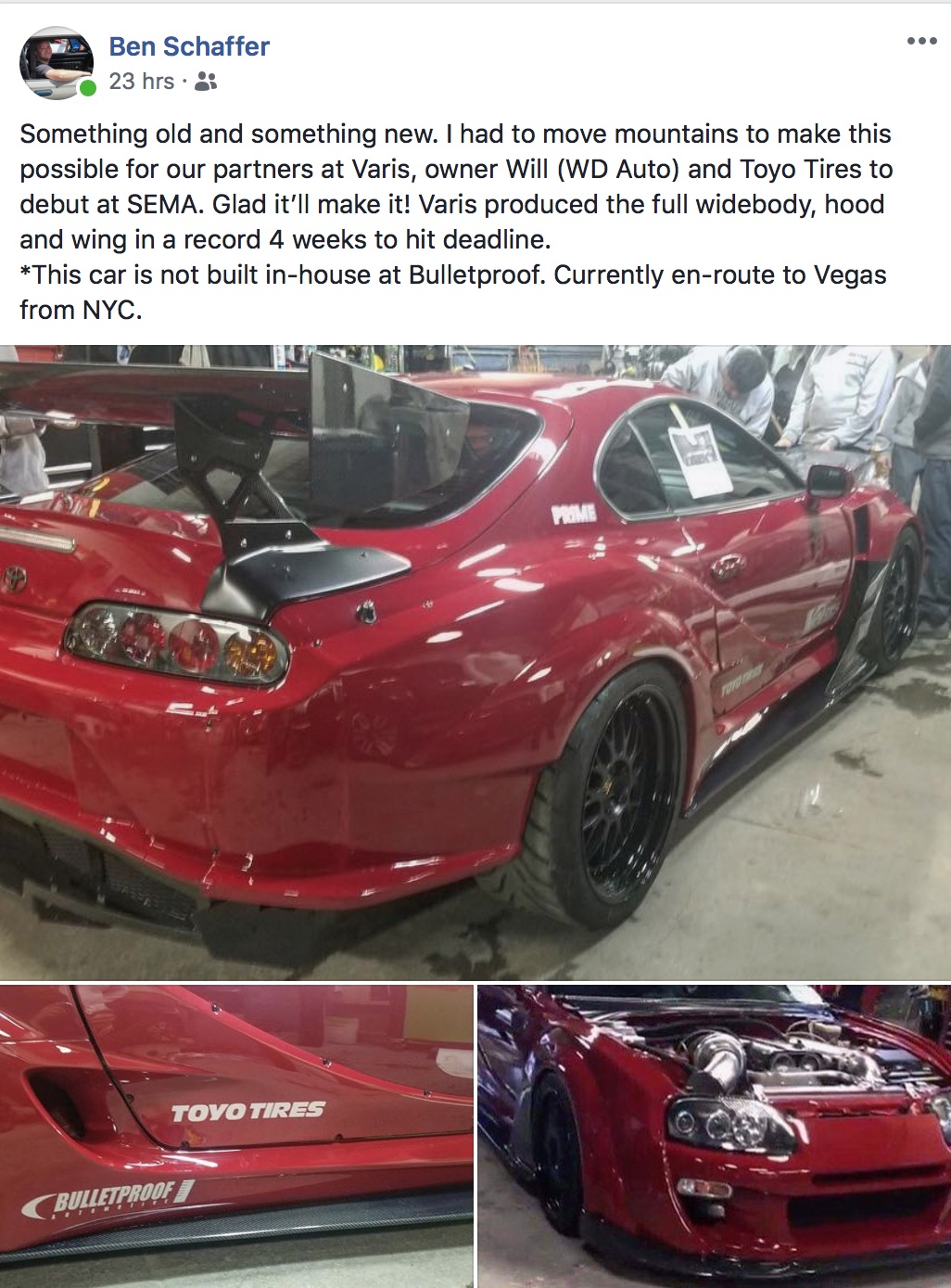 Our friend Ben Schaffer, the founder of Bulletproof Automotive, posted a few pictures on his personal Facebook page of a Varis widebodied MkIV Supra that's being unveiled at SEMA. I think Ben played it smart by showing us enough of the car and Varis kit (a brand he distributes in North America), but without giving us high resolution spoiler images. I'm definitely curious to get a closer look at this car, since I'm a Supra lover and Varis fanboy.
Evasive Motorports has become a highly respected builder of SEMA cars and their 2018 build looks like it'll only grow that reputation. They posted this Facebook video of their latest and greatest S2000 build and it looks pretty insane. But did they show too much, or just enough to peak your interest? I don't think this video has detracted from my desire to take a closer look at the show, in fact it's probably heightened my interest in it.
And maybe that's really the point. SEMA is such a massive show, you can walk for 3 days and not see it all, so I have no doubt that social media teasers are a valuable tool in this very crowded and competitive space. To get any kind of exposure at a show this big you need to set the Hype Machine to 'PAY ATTENTION TO ME!!!', because you'll otherwise be drowned out by all the other SEMA related noise.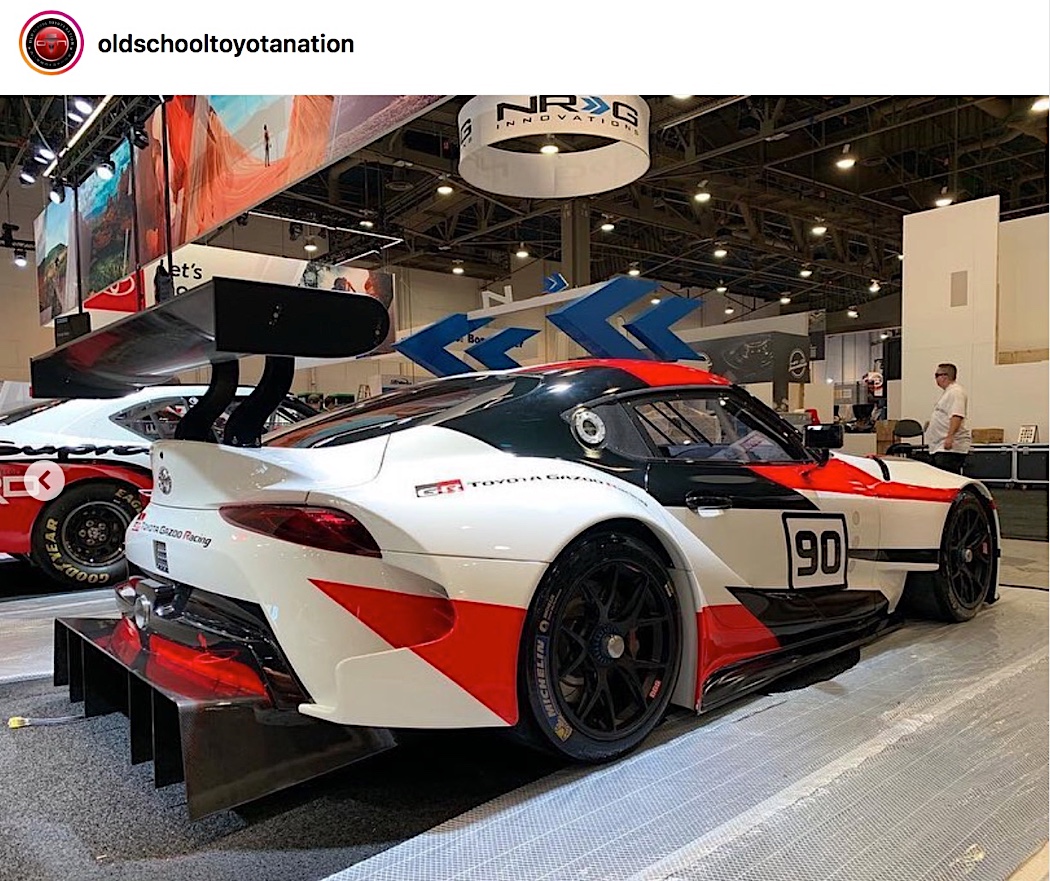 Personally I'm not a fan of full on reveals pre-SEMA if the car is being built and touted as a "SEMA build", but some clever pre-SEMA teaser images and videos can certainly generate buzz and get media types like me headed to your booth. I know I'm stoked to see the Gazoo Racing Supra in person!
Although we don't have any pre-SEMA teasers of our own, stay tuned for our extensive SEMA coverage including daily videos, the first of which should go live late Tuesday night or Wednesday morning on our YouTube channel. It's going to be a long hard week on the feet, but even after 15 years of attending the SEMA Show it still serves as a major source of inspiration as Pete and I map out what we want to build the following year.