Despite what most of our content may lead you to believe, we're not just about fast cars here at Speed Academy. We love all kinds of vehicles and all types of driving. Off-roading isn't something we do a lot of, but it is a seriously fun and reasonably affordable way to enjoy some motoring mayhem, but of course as soon as you get into a hobby like this you quickly learn your vehicle of choice has its limitations in stock form.
That's where the aftermarket steps in, a quick search revealing an endless amount of really awesome products for the Jeep platform. From simple cosmetic upgrades to full-on rock crawler conversion kits, there's something for every type of Jeep enthusiast out there.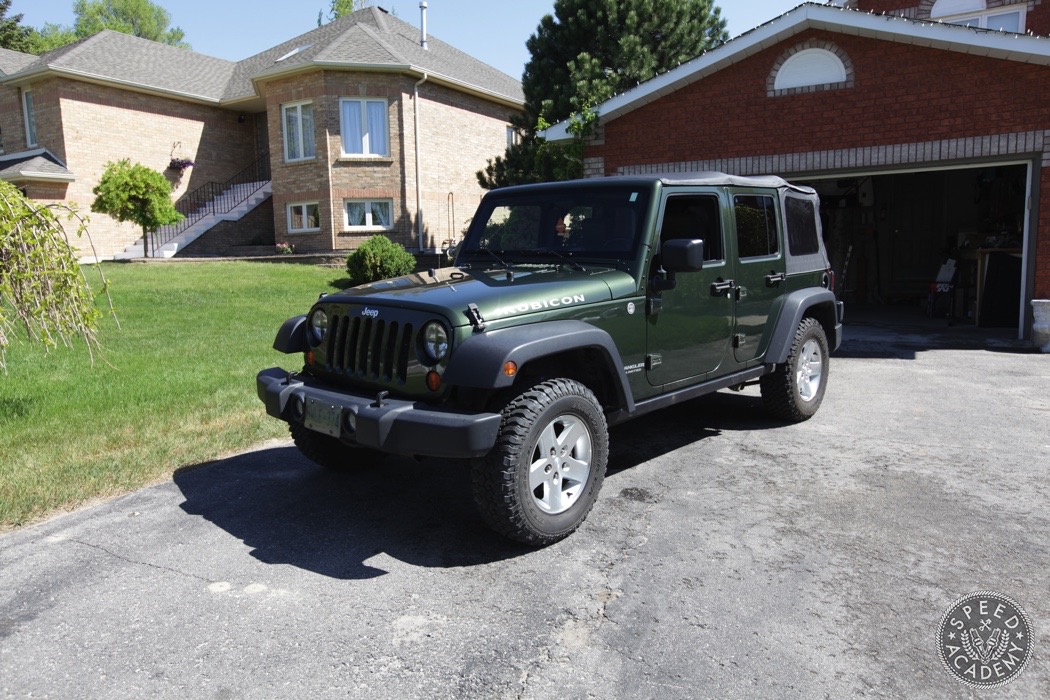 In our case, we're not looking to go too crazy with this '07 Jeep Rubicon JK since it's still a daily driver and will continue to be. So the game plan is to start off with some performance mods to liven it up then add a lift kit with a proper set of tires for on and off road duty.
Thanks to our site partner Turn14 Distribution, we didn't have leave our computer to order the parts we needed. They had everything in stock and shipped out to us the day after we placed our order. If only our installs we as easy as ordering the parts!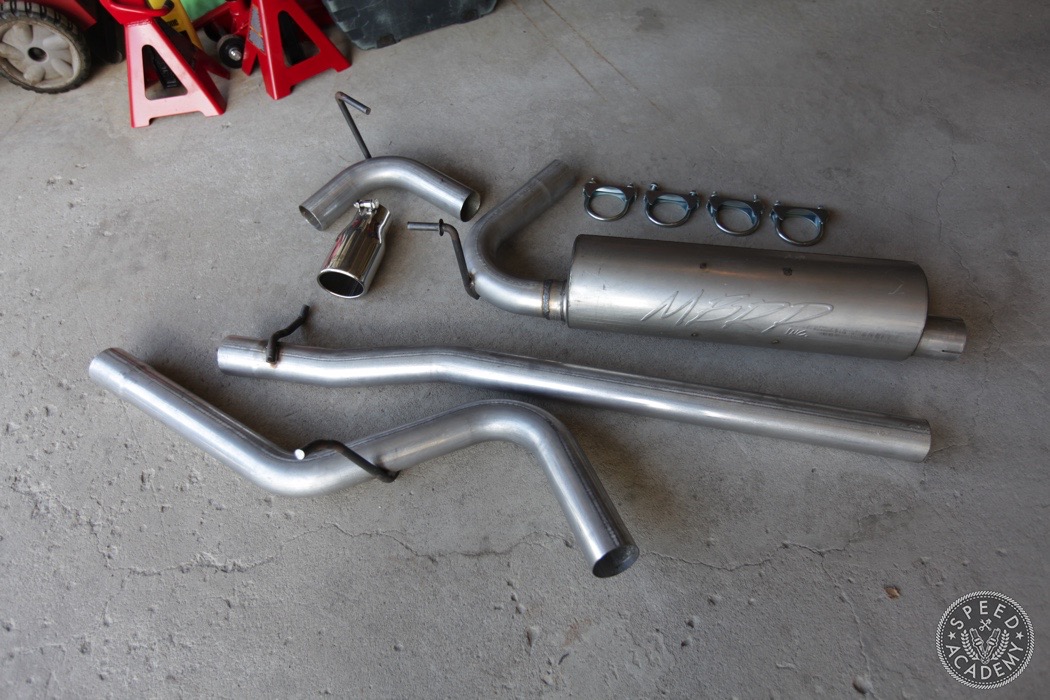 First up on our upgrade list was a new exhaust system. The factory one has a rather anemic sound to it, plus the one on this Jeep was starting to rust apart so what better excuse then replacing it with a quality aftermarket unit from MBRP.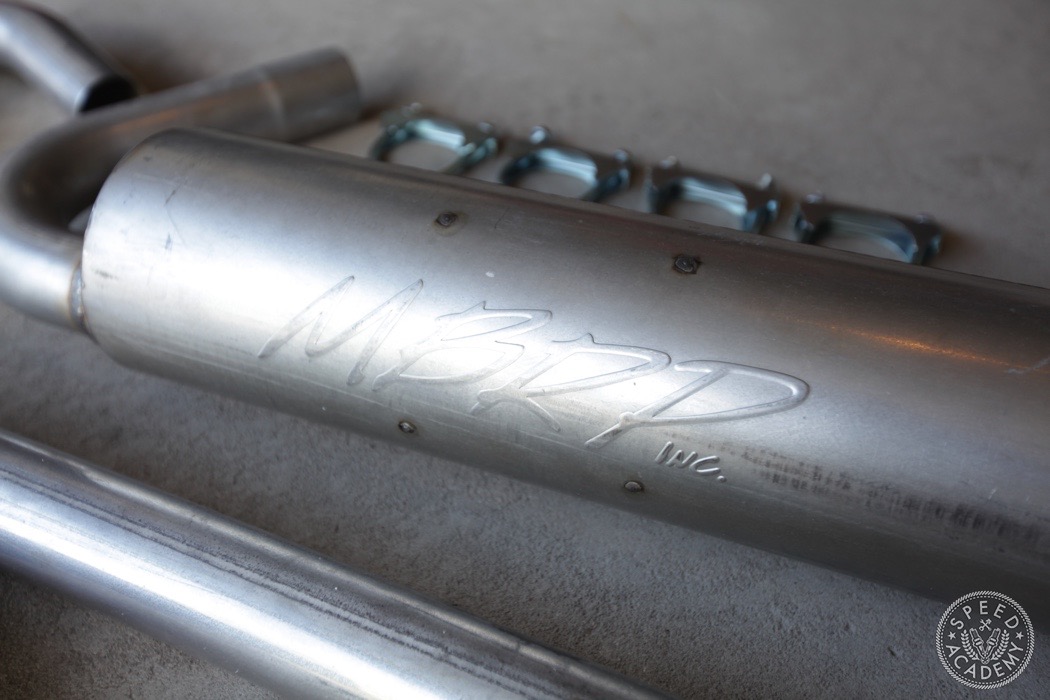 To keep things affordable, we chose MBRP's aluminized steel cat back system which retails for around $430 bucks. That's a great deal for a full cat-back exhaust system and one that MBRP says will add 9 rear wheel horsepower and 15 ft/lbs of torque from the 3.6 V6.
Power improvements aside, we wanted a system that would fit up like stock and not add any clearance issues because if you're an off road enthusiast, ground clearance is always a high priority. Thankfully, MBRP designed the exhaust to fit up as close to the frame as possible and if the system were to take a hit or ding, it's 16 gauge construction should be durable enough to handle the punishment.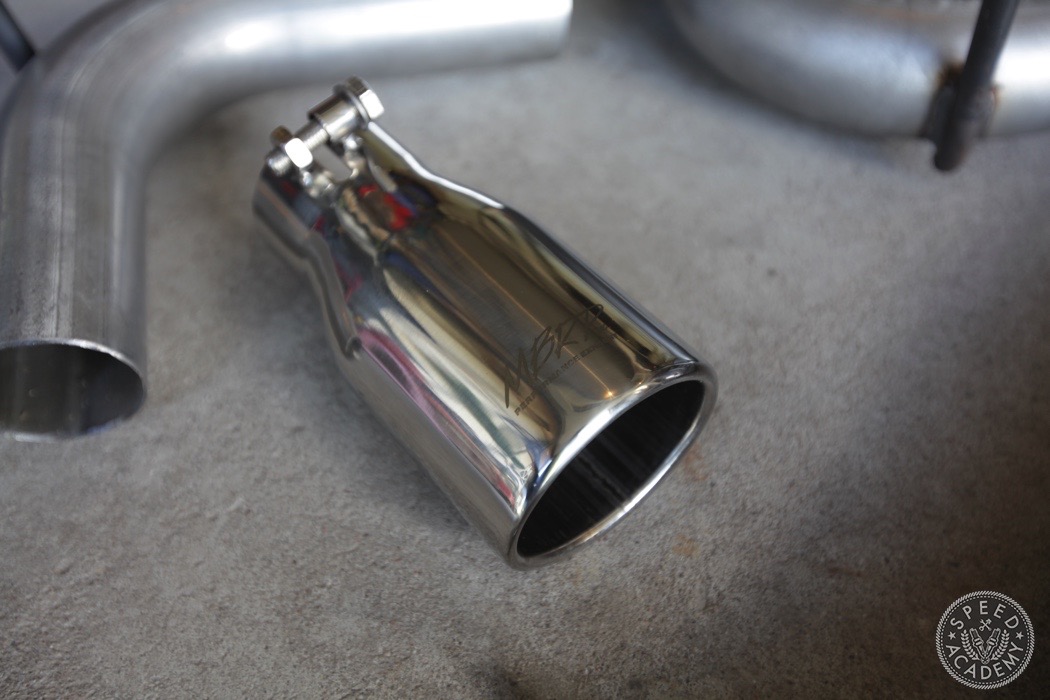 Part of what sold us on the MBRP exhaust is the clean factory-like look to the system, but with a little extra flair and that comes in the form of a stainless steel mirror polished exhaust tip. It's not an obnoxious 'hey look at me' sized tip, either. Instead, the tip is around 3-inches in diameter, the perfect size in our opinion.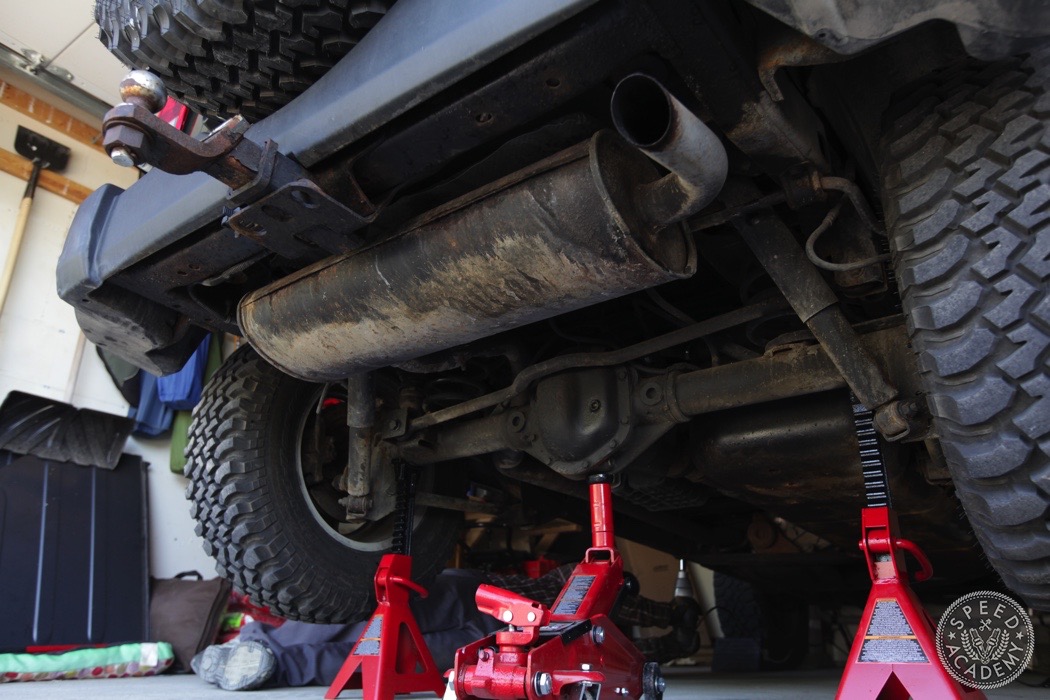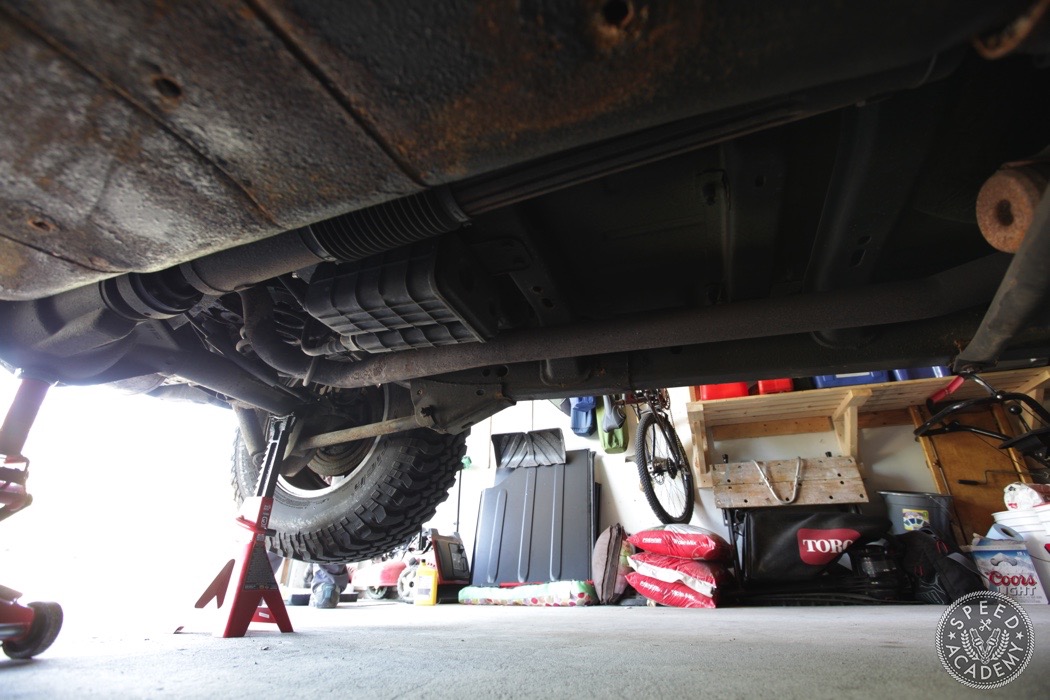 Ugh, just take a look at that muffler and piping. It's definitely on its last legs.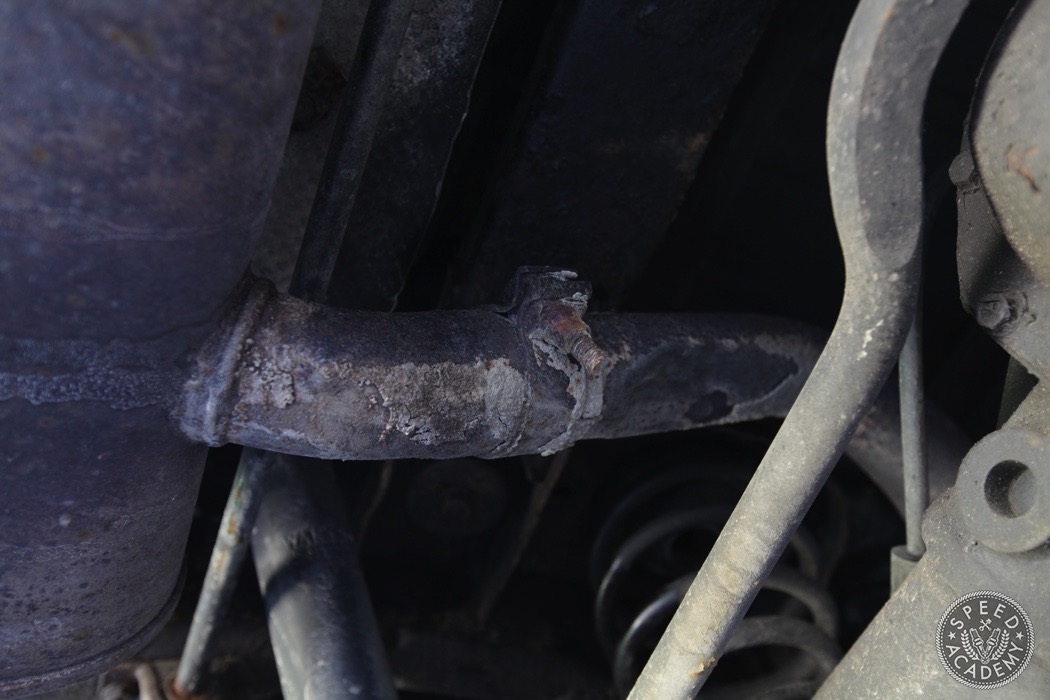 Judging by how corroded the slip fits are, this job is going to be a bit more tedious then we expected.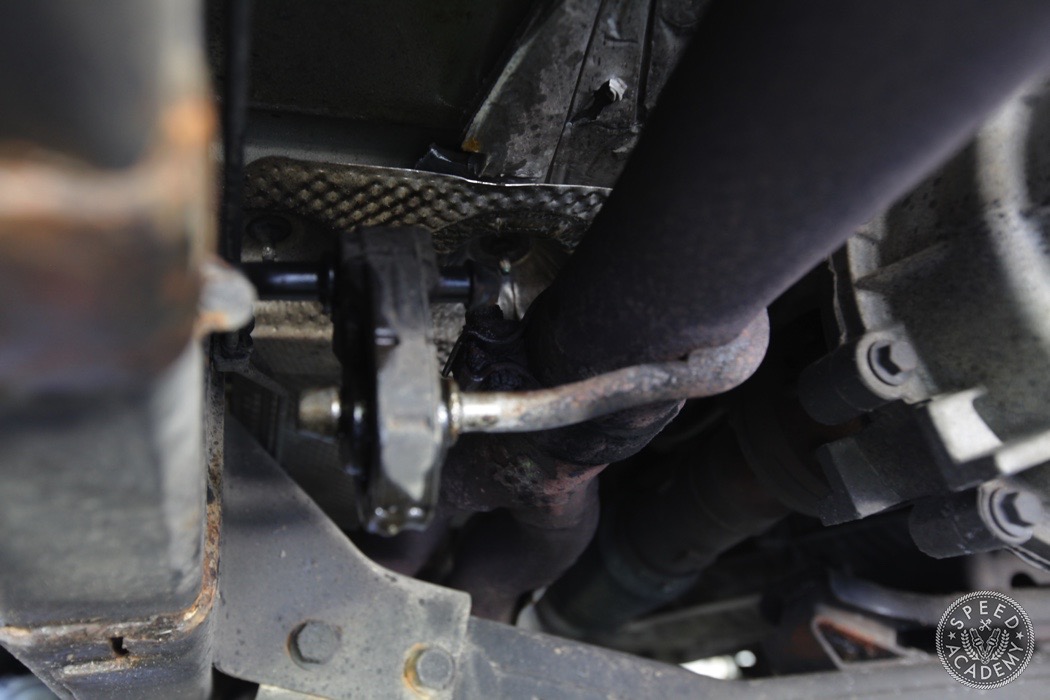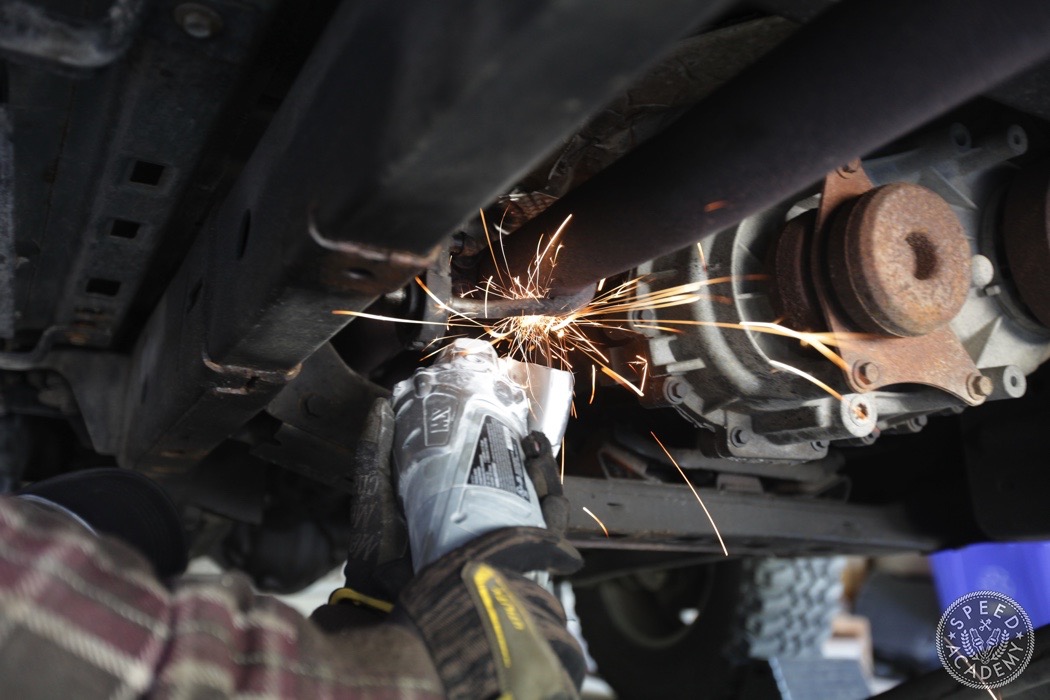 Sure enough, the clamps were seized up solid. Our answer to that is always the grinding wheel. We zipped the clamp off making sure not to cut into the exhaust manifold piping since it needed to stay the same length for the new MBRP exhaust to slip over.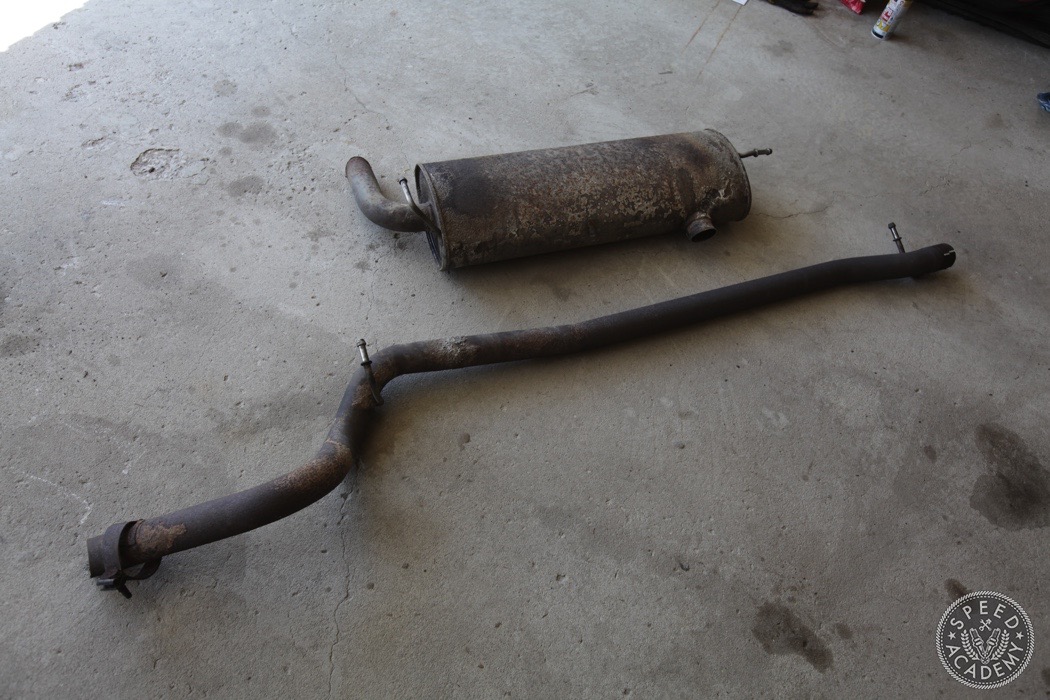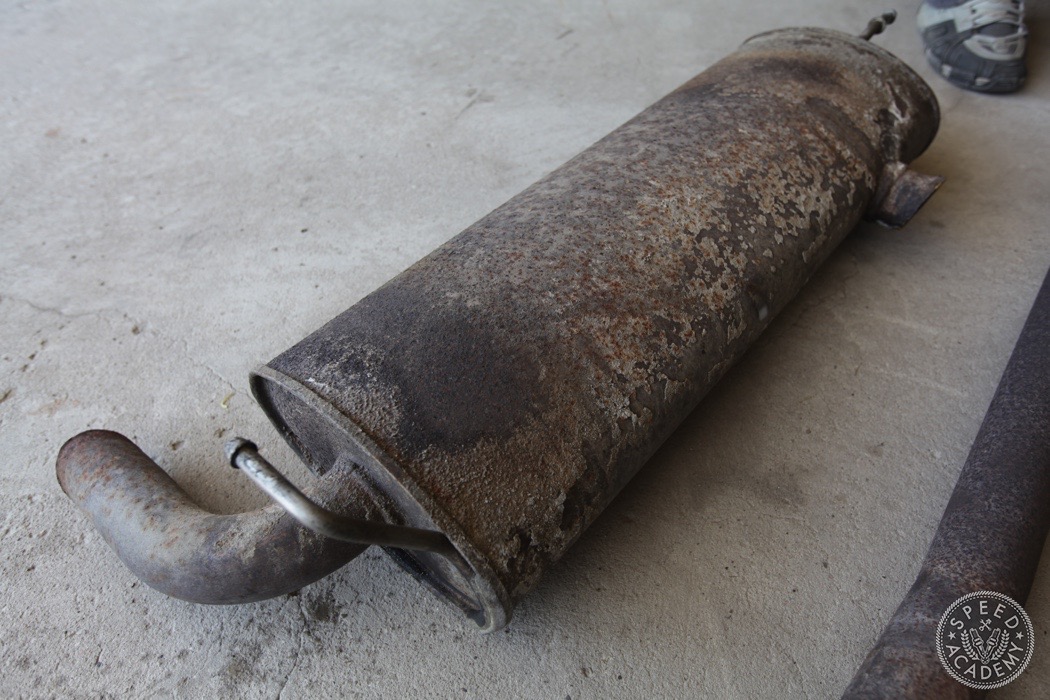 The rest we cut where we saw fit so the system could slide out with ease. There will be no afterlife for this exhaust, it's going to the scrap yard.