When it comes to off-road performance, bigger always seems to be better. Bigger tires, bigger shocks, bigger springs… Everything in the off-road world evolves around BIG. I'm over exaggerating here but I think you get the picture that having the right heavy duty components for off-road use is critical.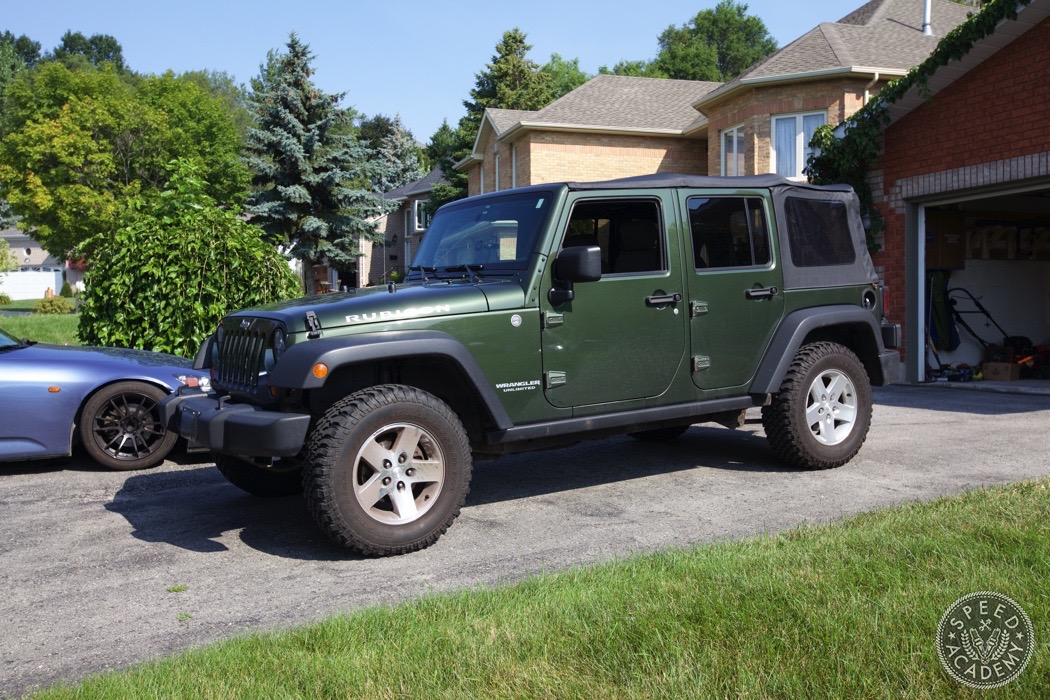 And one of the most important factors is ground clearance, without it you'll inevitably get stuck, hung up or stranded and that's no fun. In the case of our 2007 Jeep Rubicon JK, we already added a few go fast performance mods but now it needed a lift kit to ensure its on-road capability would match its off-road prowess.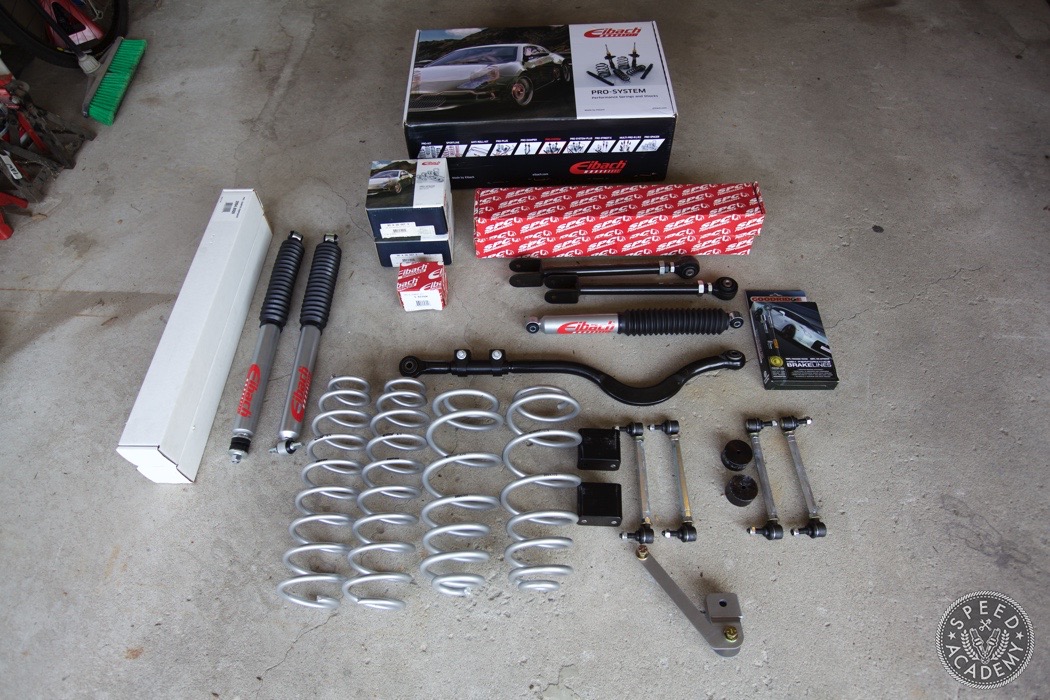 There are literally dozens of lift kits to chose from and picking one that best suits your needs can be a daunting task but for us the choice was simple: Eibach Suspension ALL-TERRAIN-LIFT-KIT sourced through Turn14 Distribution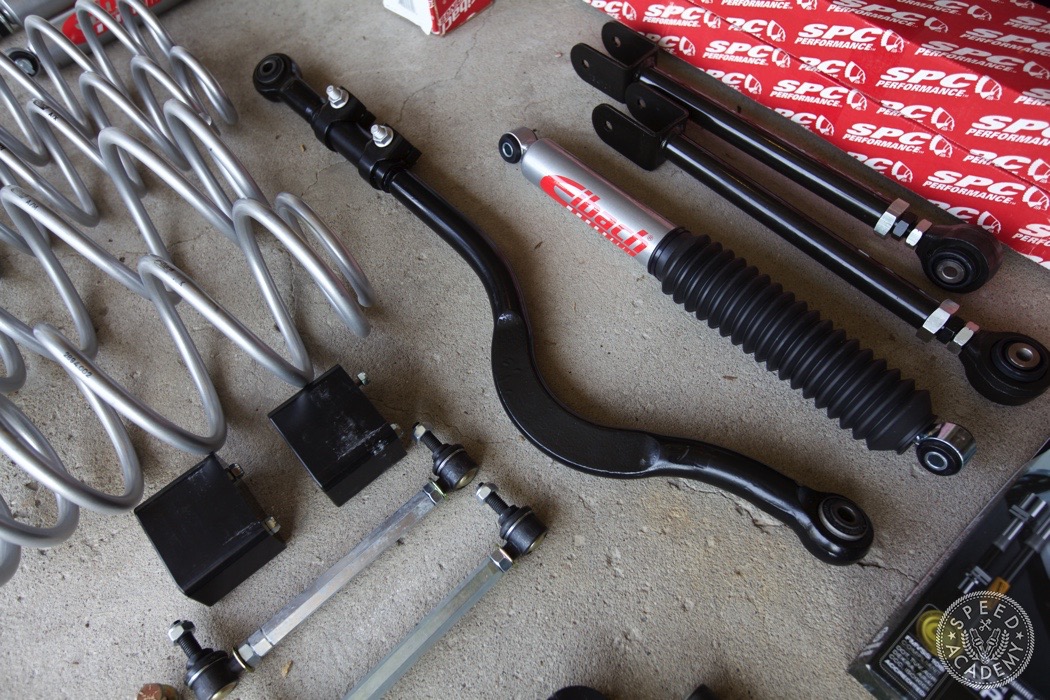 You may be thinking, whoa there! Eibach is hardly a well known lift kit brand in the off-road world. However, even though their lift kit hasn't been around for a long time we expected the design and engineering behind it to be absolutely top notch since in the on-road performance world Eibach is a leader in spring and sway bar technology. They also make a not-too-shabby coilover system that we've put to good use.
Bottom line is, we've trusted their engineering and products for decades on our track cars so we figured the off-road parts would be equally as impressive. However, there's only one way to find out and that's to install and test the kit!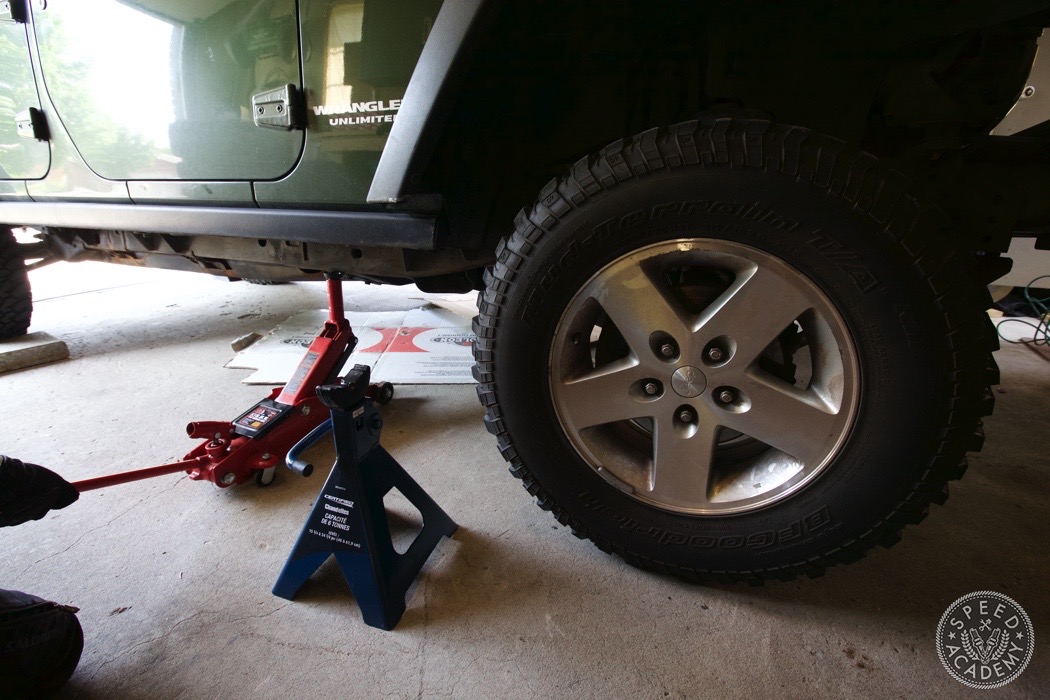 The most important aspect of any install is to ensure you have the vehicle safely secured on jack stands.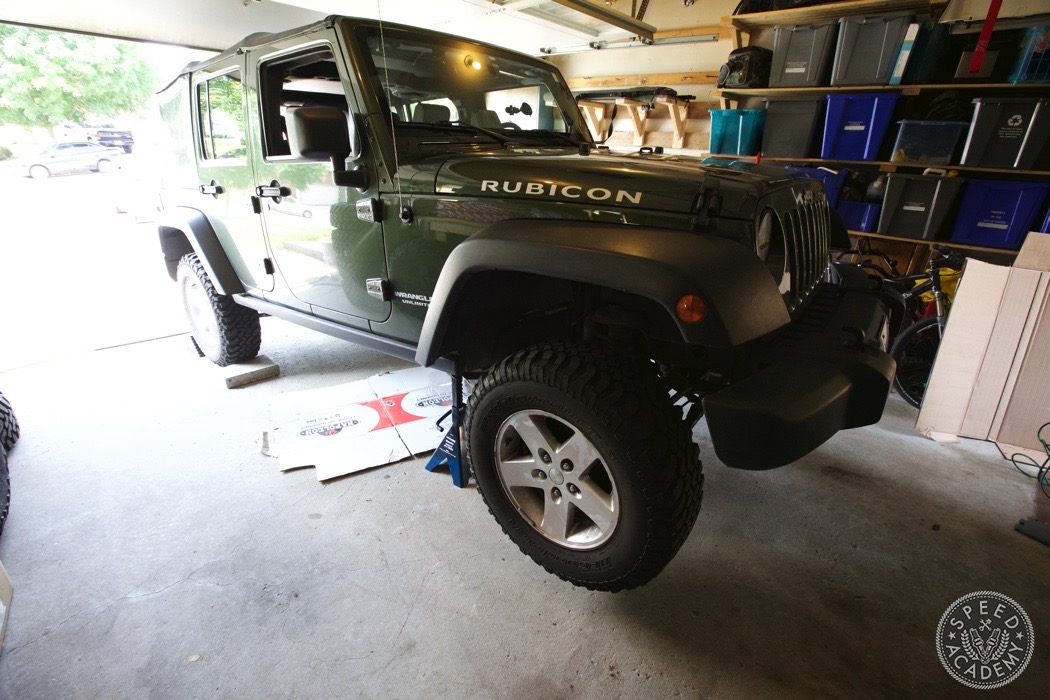 I'd hope this is common practice but I want to remind all of you that accidents do happen so be sure to push, wiggle and nudge the Jeep once it's on jack stands to ensure it won't be going anywhere.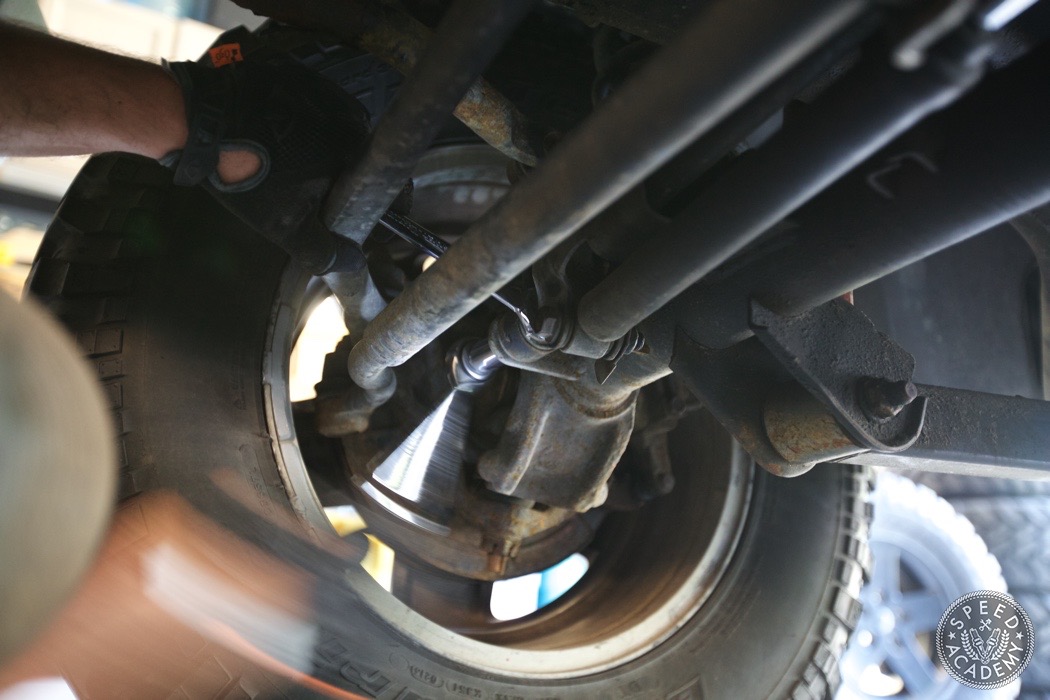 We started off on the front end of the Jeep and began by removing the sway bar endlinks.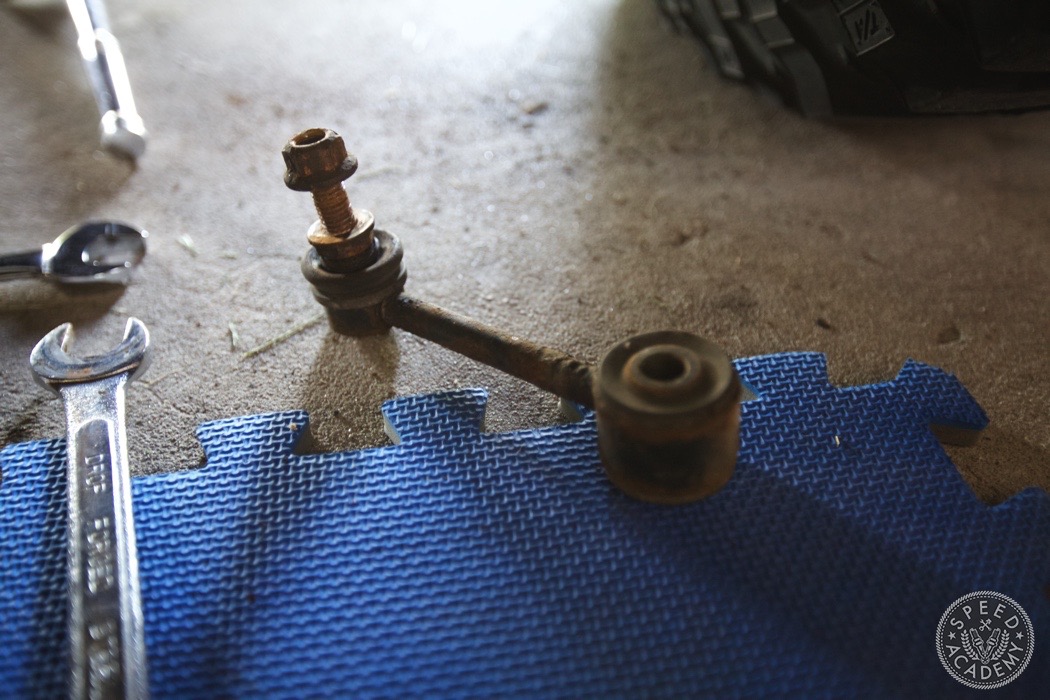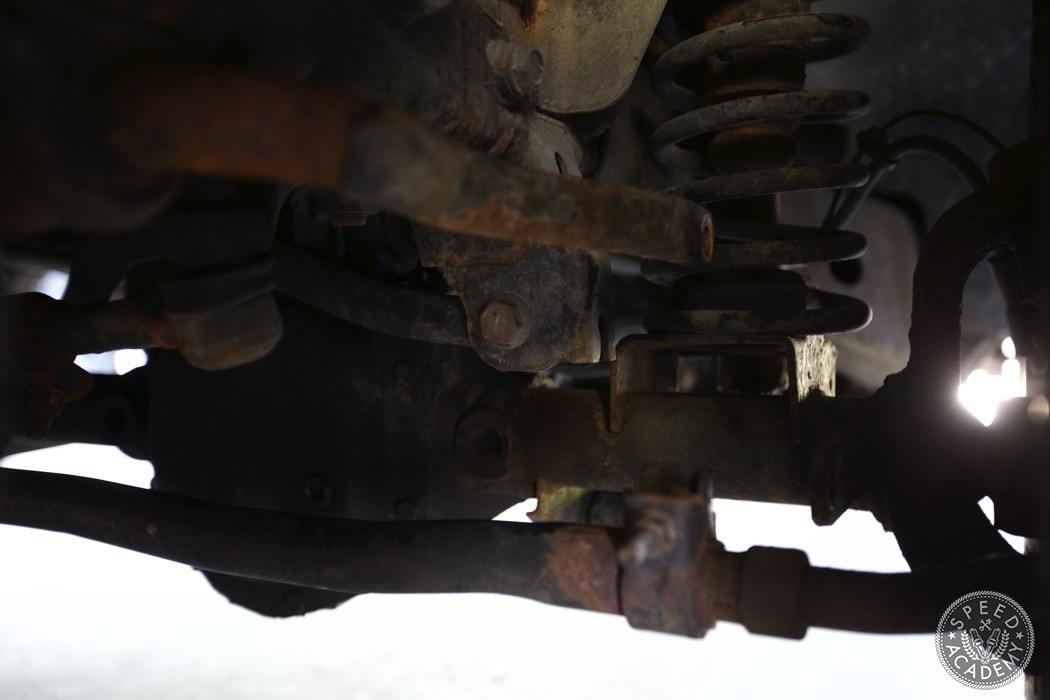 This can be done before or after you have the Jeep on jack stands but just remember that both tires should be level, if one is on the ground while the other is up it puts tension on the sway bar and makes removing the endlinks a much harder process.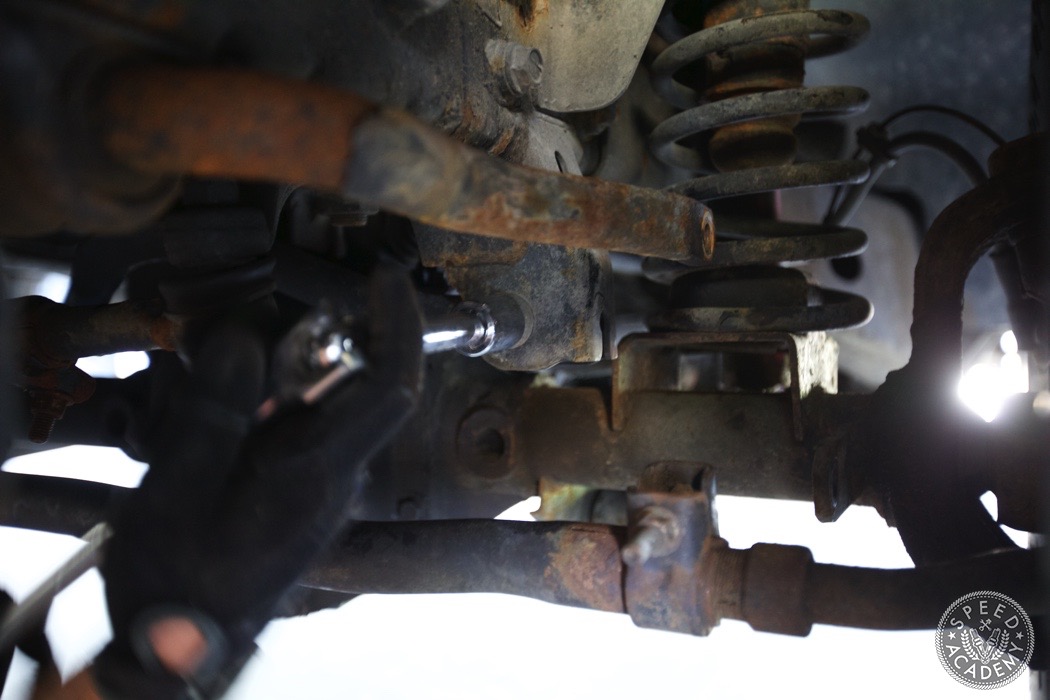 While you're in the area, remove the bolt that holds the front track bar in place as it'll allow for more suspension droop plus we'll be replacing it anyways.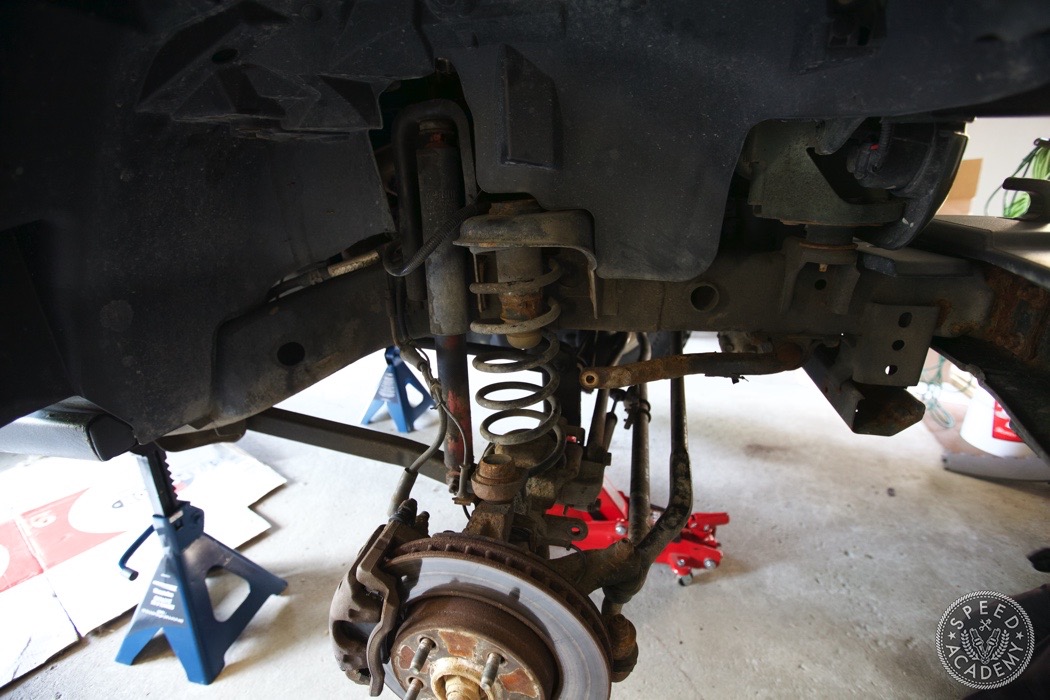 Now we can get onto removing the springs and shocks.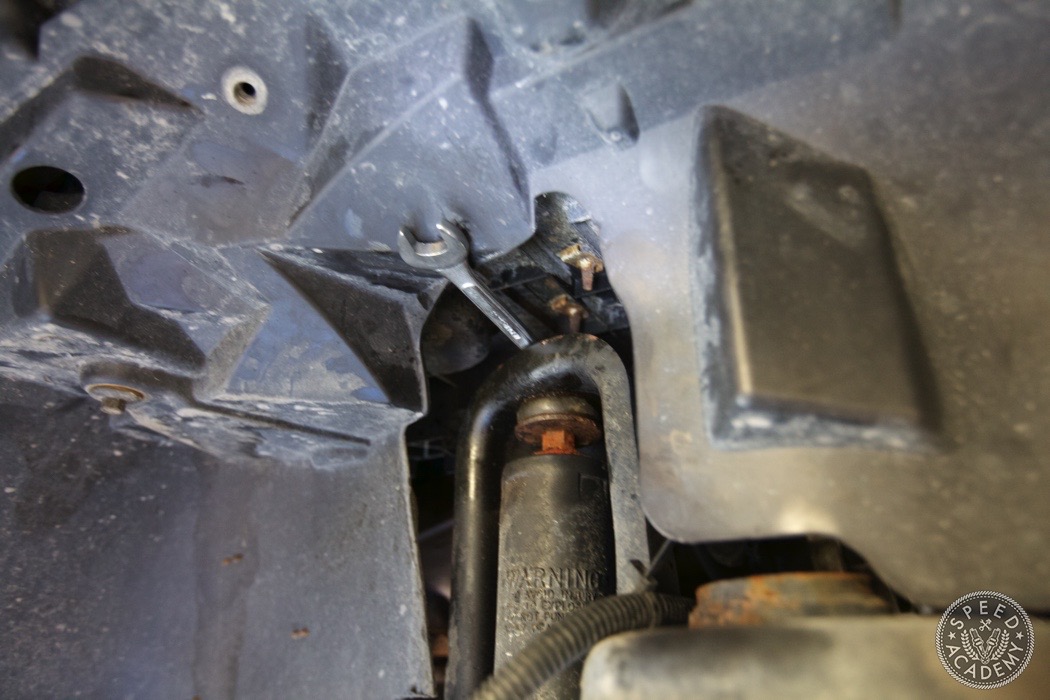 I should note that we're using very basic tools for this entire job, it was done in the Jeff's (owner of the Jeep) garage with a limited amount of tools. However, with that being said we accomplished the entire job not needing any special tools at all so this is very doable for the average mechanic in his/her home garage.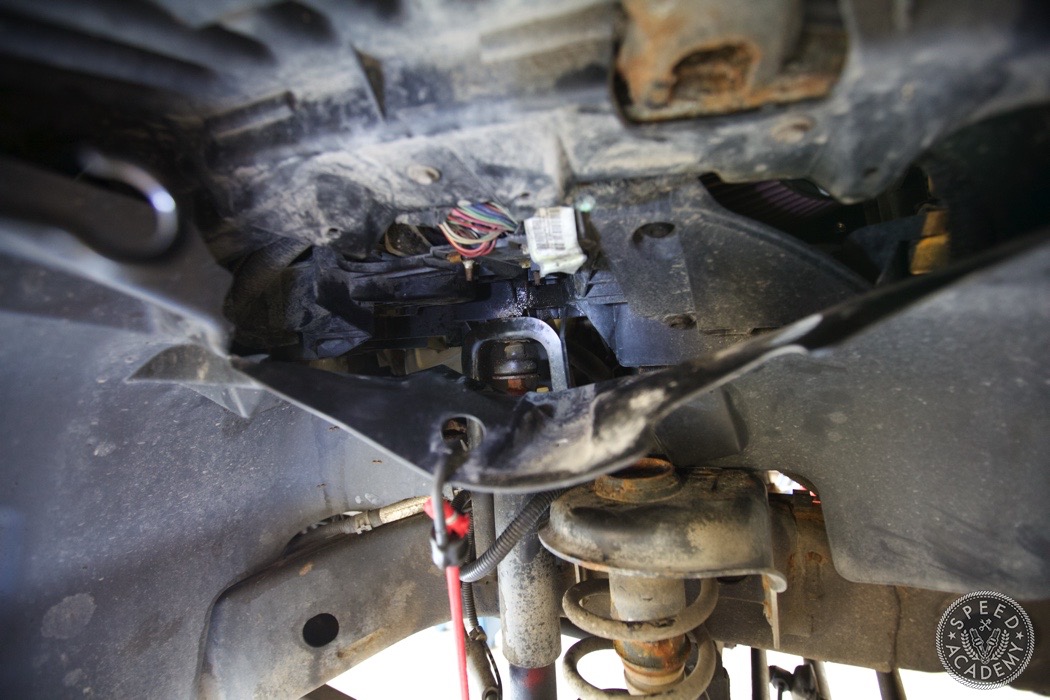 As the photo above shows we began by removing the nut that holds the top of the shock (strut) to the chassis. It's a bit of a bitch to get at but after moving the plastic inner fender liner out of the way, we had better access.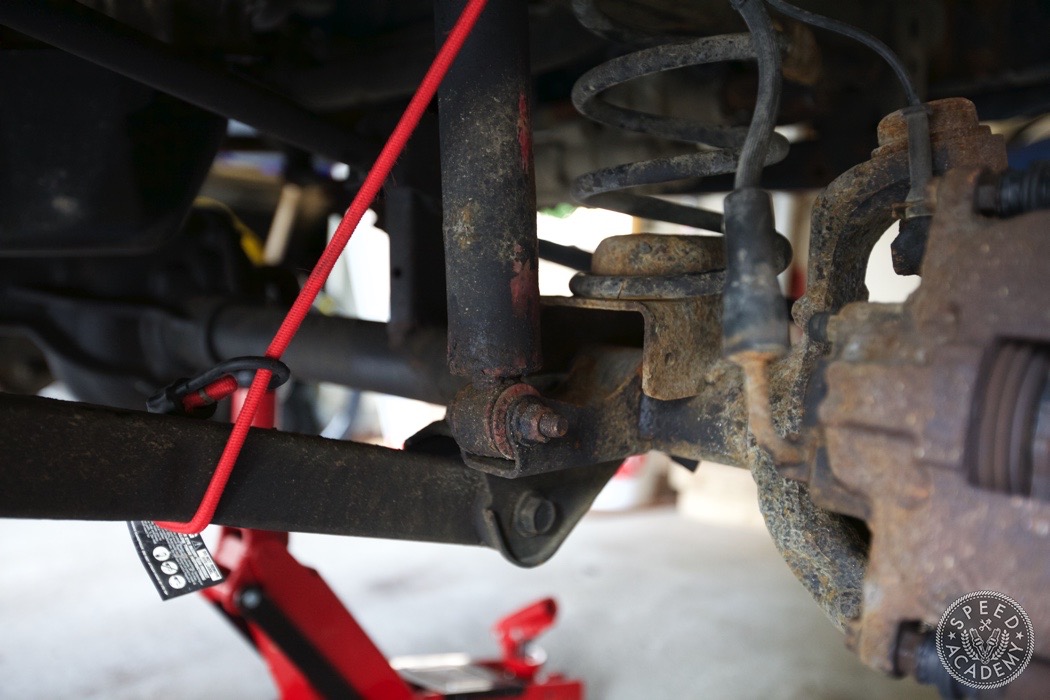 The bottom was a much simpler affair requiring a kick hit of our electric impact gun for quick removal.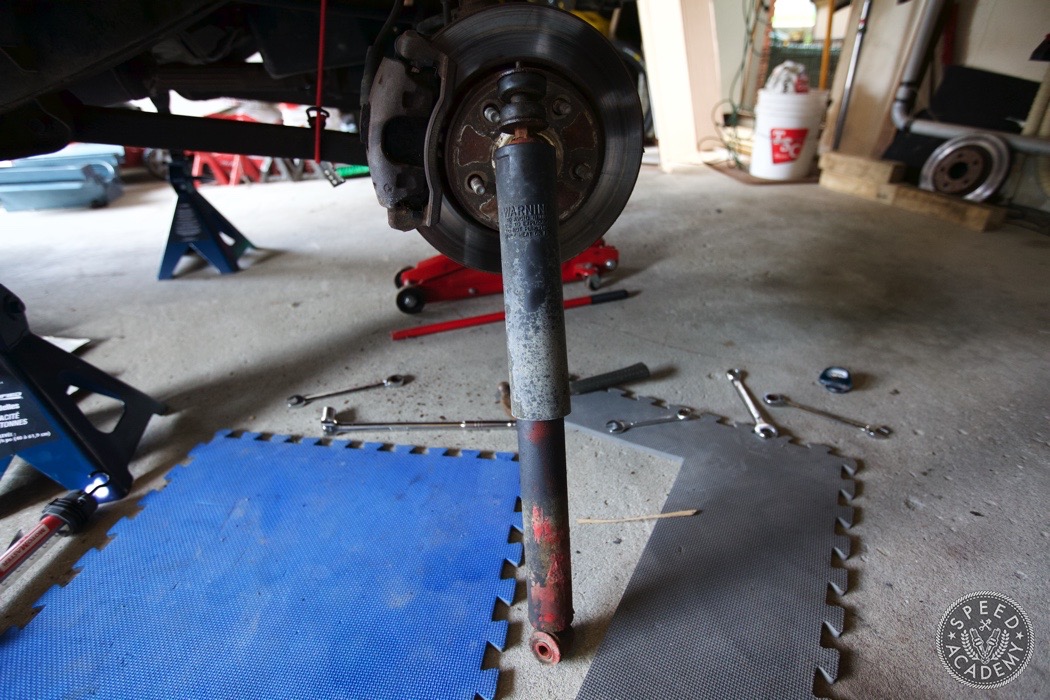 Just like that, our stock shock was out and ready for the scrap bin. Repeat this process on the other side of the vehicle.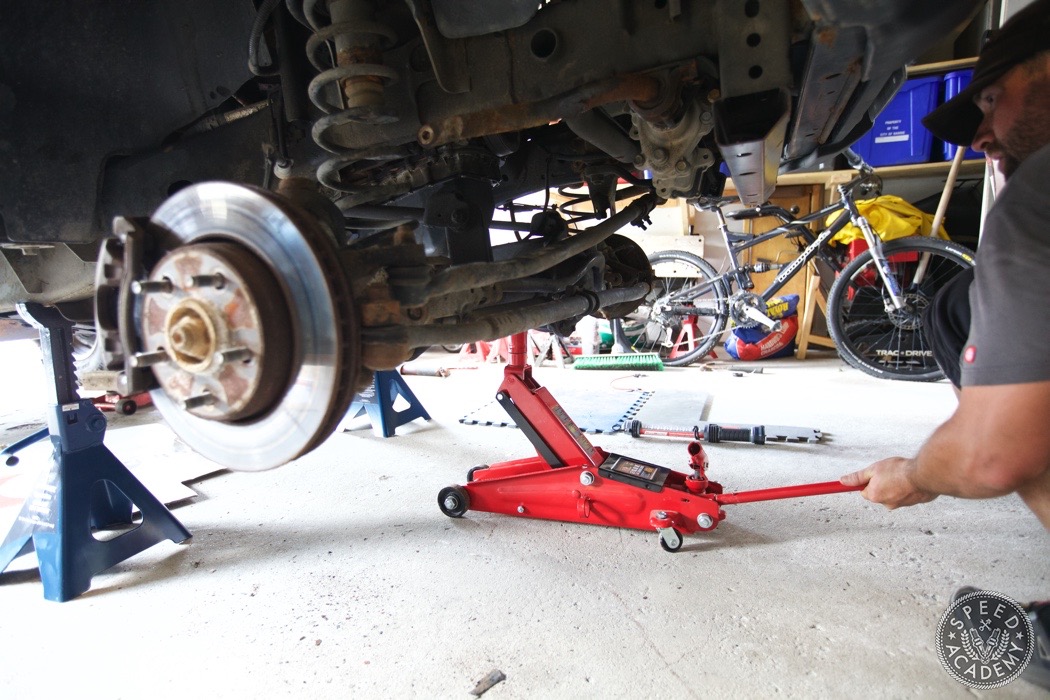 To remove the springs, we lowered the axle as far as it would go using the jack we placed under the axle (a step I forgot to mention before removing the dampers) The brake lines are your limiting factor in terms of how low you can go so be sure to watch them closely.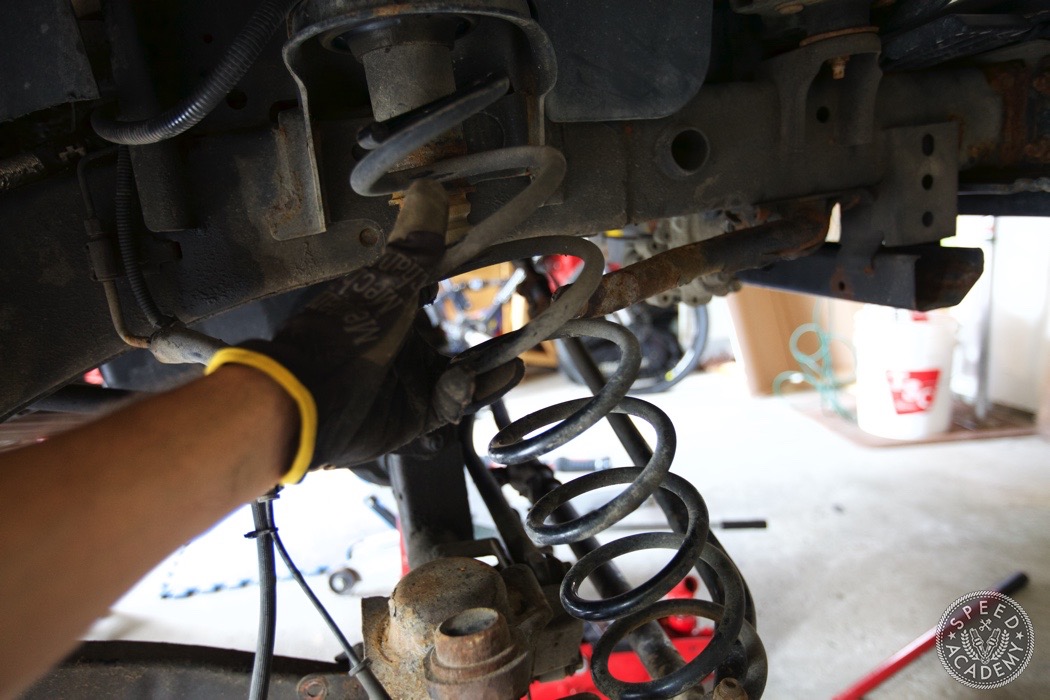 With a bit of help from pushing down on one side of the axle and pulling up on the spring, we were able to get it to pop out and free from the chassis.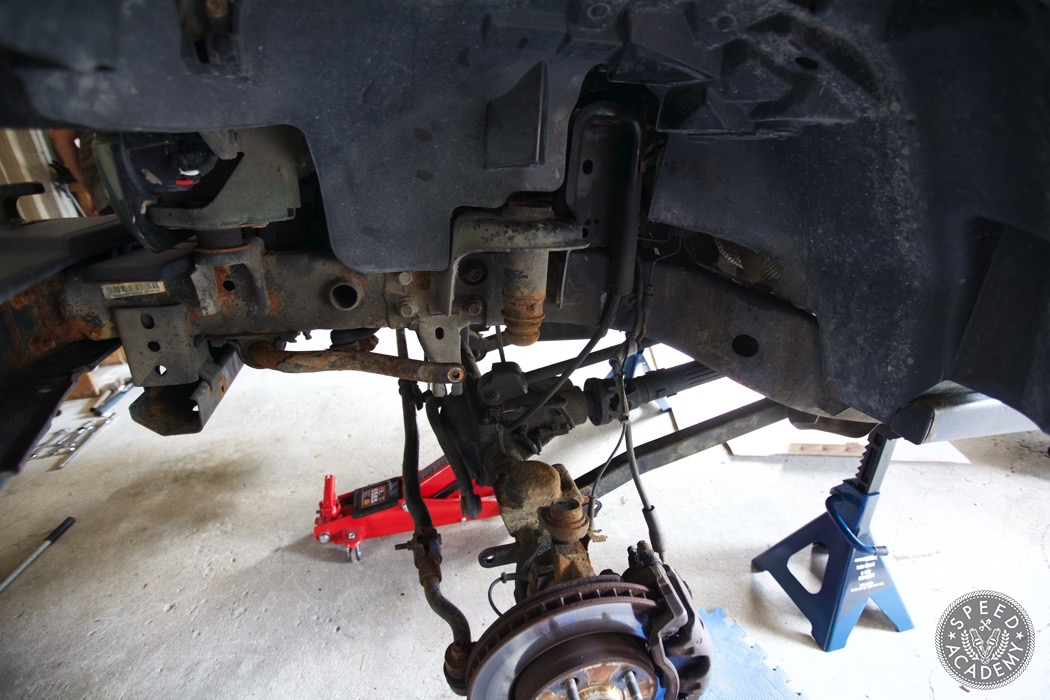 After doing the same on the other side, we now had an almost free floating axle so be careful to not push or disturb it too much as you can easily rip the ABS sensor or brake lines out.