In our continuing series on the record-breaking performances at the 2014 Global Time Attack Super Lap Battle finals at Buttonwillow Raceway, we turn our gaze to the Limited FWD class, which had been dominated by the Sportcar Motion Integra Type R for quite a few years. But GTA newcomer Will Au-Yeung from PZ Tuning towed his RSX all the way out to Cali from his home base in Waterloo, Ontario, Canada and stunned the competition with an upset victory, making him two-for-two at GTA Pro events since he reset the Limited FWD record at GTA Road Atlanta earlier in the year.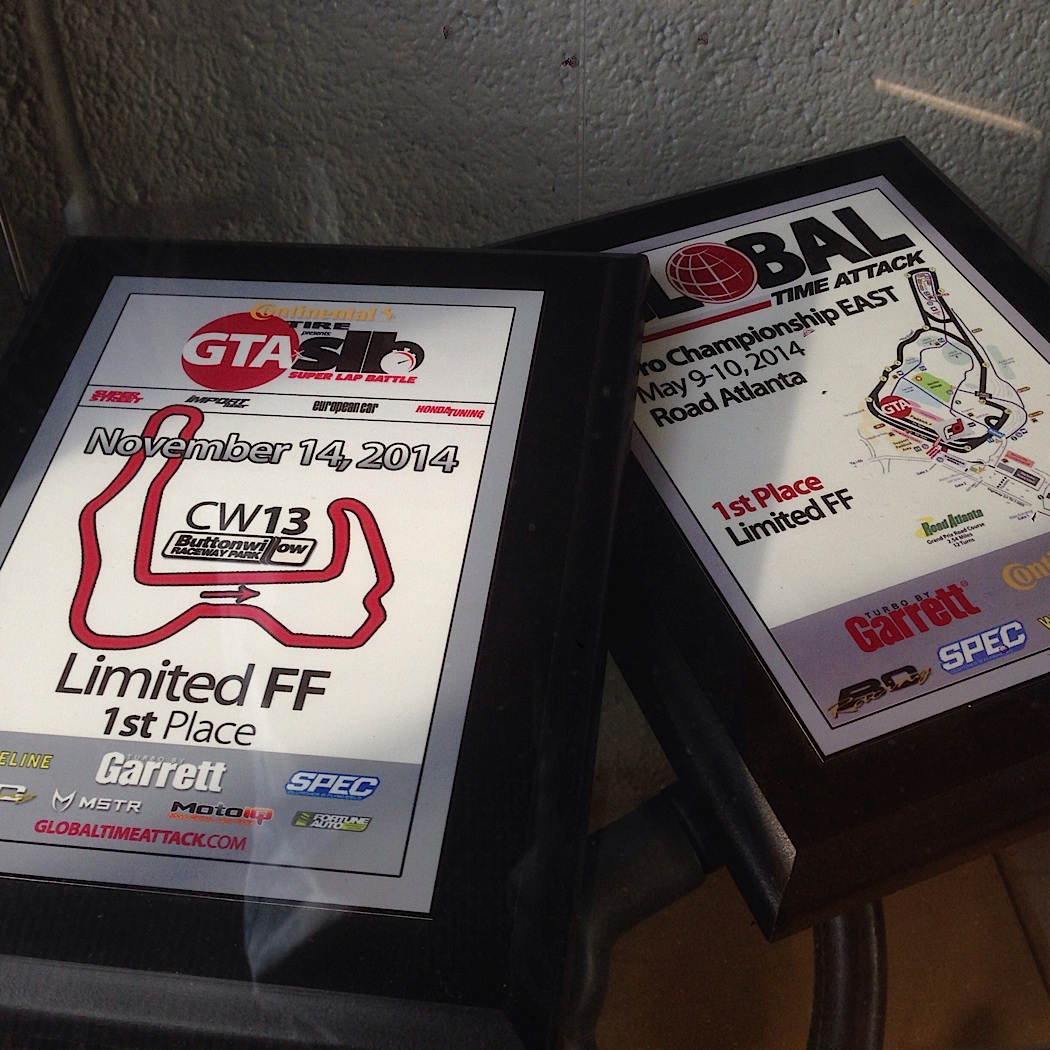 So how did this relatively unknown Time Attacker from Canada take the GTA Limited FWD class by storm in 2014? Well, for starters, Will isn't exactly what you'd call a newb. He's been at the racing game for a lot of years now, having founded PZ Tuning as a performance division of Point Zero Autosound and Performance in 1997, the same year he started taking his '95 Integra to the track. After that he prepped a '88 CRX Si for track day duties before prepping a road racing EG Civic for the 2003 season, earning a few Top 5 finishes in the Ontario Touring GT Challenge series. As Will told us, "I got my current RSX in 2011, hitting one CSCS Time Attack event in 2012, that being my first Time Attack ever and where I saw the challenge of developing the RSX into a more competitive machine."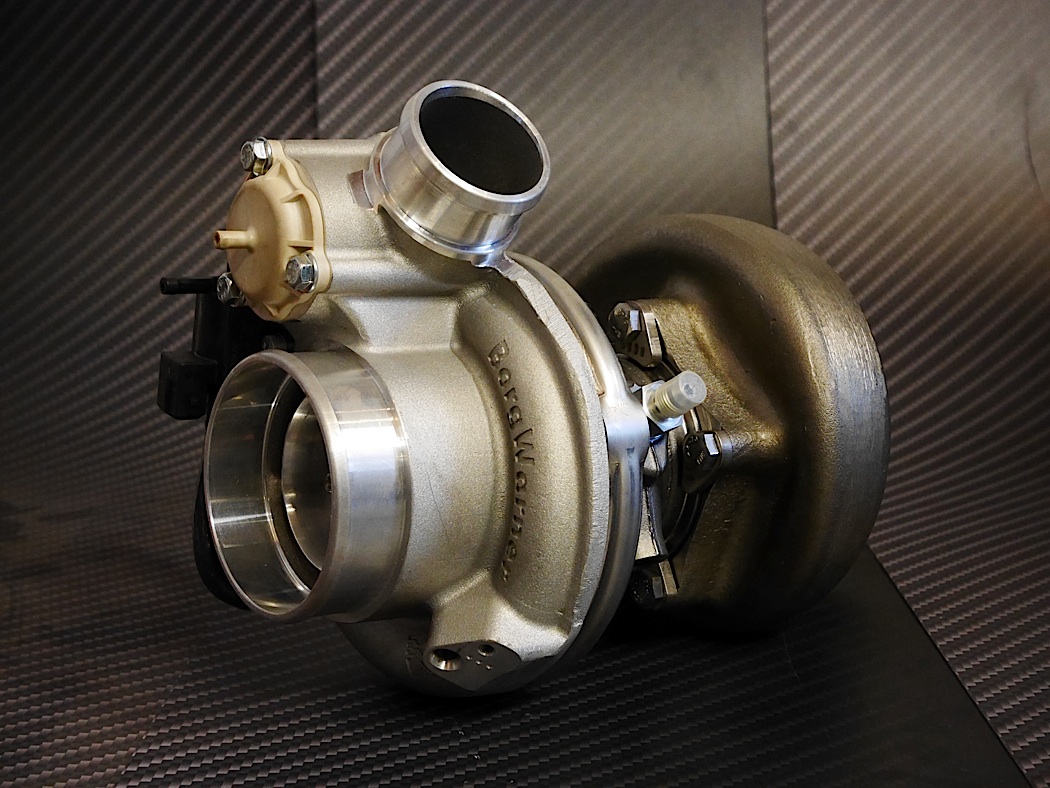 That's when Will really started to get serious about prepping the RSX for Time Attack, beginning with a Borg Warner EFR 7064 turbocharger. "After some searching, we finally ended up getting a hold of a EFR 7064 in Feb 2013. It took me a couple months to fabricate the entire turbo system, and then we had OnPoint Dyno tune the vehicle just 2 weeks before we had to hit the track (407whp/308tq). We went to CSCS Rd 1 without any testing, but still managed a 1:16.9 on our first day, which made us the 2nd fastest fwd car at that point and we finished the CSCS season 2nd in Unlimited FWD." Not a bad start!
As Will explained, "GTA Road Atlanta would be our 7th ever Time Attack. As some fellow Canadians had a nice challenge at SLB 2013, we felt it would be great to see how we stack up against the best in North America and since GTA RA was before the CSCS season opener, we had all winter to develop our car to optimize its setup for this very high-speed track. We refreshed the motor, increased the boost a touch, and had it re-tuned by OnPoint Dyno to 470whp/325wtq. Some fresh Hankook TDs would be arriving at the track in the Hankook trailer, where we had our set installed by the techs trackside. With the help of Ray at Compass360 Racing (an extremely successful CTSCC team that have won races with RSXs, TSXs and Civics), we had spring rates, shock settings and alignment specs to start off the weekend with. Other than keeping an eye on the coolant temps, our entire weekend went off without a hitch. Only tire pressures and a small shock adjustment were performed the whole weekend! Without a doubt, the hardest part of the weekend was getting used to the velocities at Road Atlanta — it's a seriously fast track! With a win and a new [Limited FWD] lap record, it couldn't have gone any better!"
Here's a great video Will put together on his record setting run at Road Atlanta. I think you'll agree, this car hustles!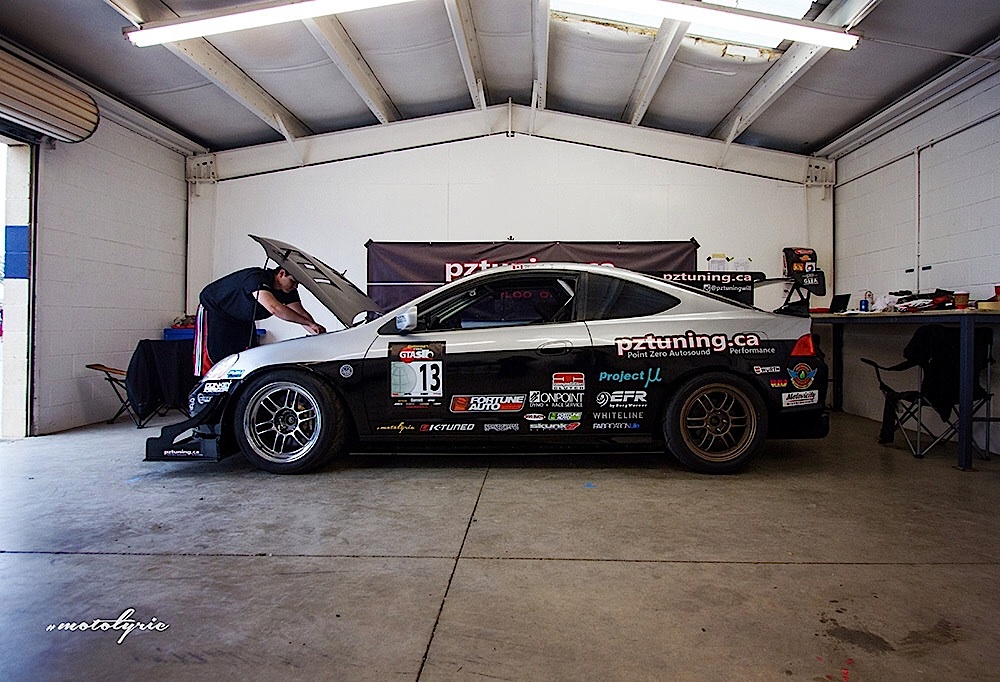 Not a bad way to get 2014 started, but it wasn't all smooth sailing for Will and his RSX. "I contacted CSCS regarding running my car in SSFWD [equivalent to Limited class under GTA rules] with my awesome Hankook TDs. After some discussion, we were told to make sure the car complies with all the rules and they would have SS number plates ready for the first event. We won this event by over 3 seconds, but after winning Round 2 I was told that I would have to move up a class, with no other option available. The lack of transparency, discussion and process made me withdraw from the series and instead focus my efforts on prepping the car for the GTA Super Lap Battle finals at Buttonwillow."
Rather than resting on his laurels and leaving the car in GTA Road Atlanta trim, Will made a number of key changes to the car that helped him achieve the stunning upset victory and record lap at SLB Buttonwillow. For starters, he stepped up to a larger EFR7670 turbo, which added 60 horsepower and 60 ft-lbs at the front tires, plus he added a Competition Clutch twin disc setup to handle the extra torque and TeamDPI 2200cc fuel injectors to meet the increased fuel demands. As Will explained, "The reasons for the change had to do with maximizing our setup for Buttonwillow, a medium-to-high-speed technical track. As there are many acceleration zones on the CW13 configuration at Buttonwillow (the standard layout for SLB), we felt that torque and horsepower between 5500-8000 rpm was going to be key, so the decision to run the EFR7670 fit perfectly as it really increased the ability of the engine in that specific range. Coupled with Hondata's innovative new Traction Control system, I could deliver the power to the ground without sacrificing top end speed."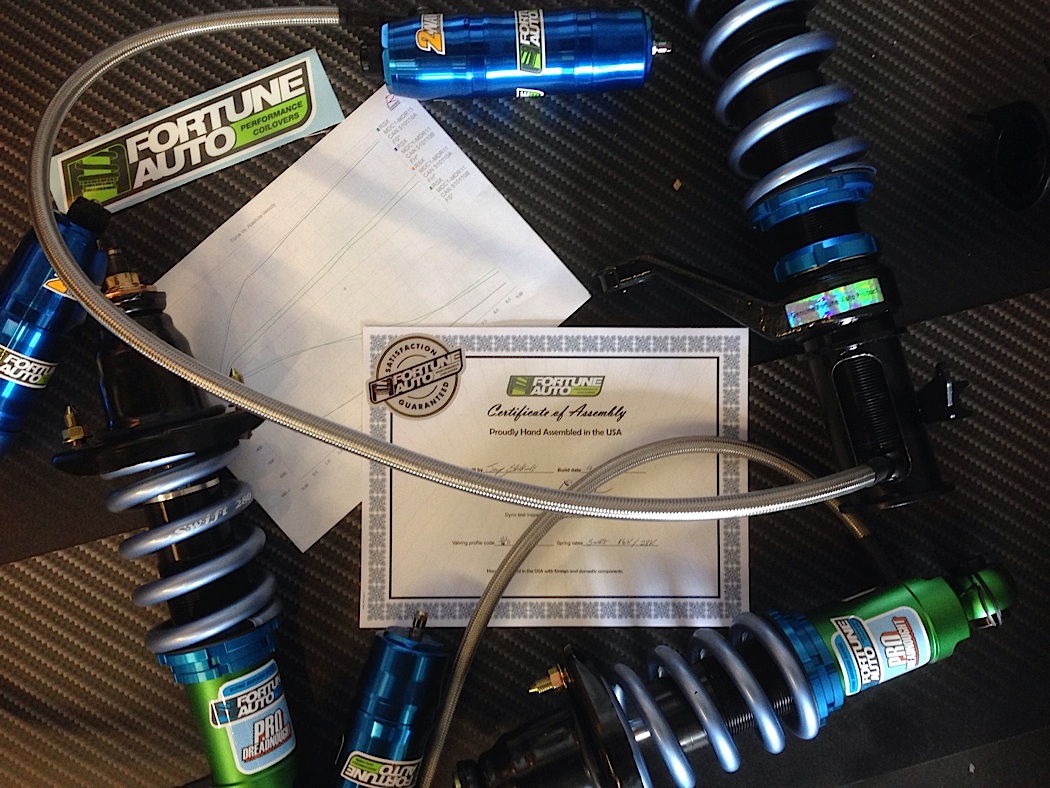 Will also made the switch to Fortune Auto 2-way Dreadnought coilovers prior to the SLB finals. As Will put it, "Our previous coilovers were getting quite worn, so replacement was necessary. Fortune Auto 2-way coilovers were a great step up for us, too, since having the ability to tune compression and rebound separately greatly improved our on track performance."
Will and his crew from PZ Tuning also made a number of aero changes to the car, starting with the fabrication of a flat bottom for the RSX. Will felt that Buttonwillow's long, sweeping corners really bring aerodynamic downforce into play, so the flat bottom was added to his already well developed aero package that includes a custom front splitter, Mugen rear wing, rear diffuser and that unique looking shark fin on the rear hatch. As Will explained, "Our Le Mans inspired shark fin was made specifically for Road Atlanta. The idea is that the vertical fin will help stabilize the car at high speeds. This allowed us to run the car quite loose so it rotates in slower corners, but as speeds increase it helps keep the rear of the car from stepping out. This was perfect for a track like Road Atlanta that has a nice mix of medium and high speed corners, and I believe we're the first to incorporate it in a Time Attack specific vehicle. I feel that it was a great benefit to our car at both GTA RA and Buttonwillow."