God bless the Internet and social media, because without it we wouldn't have been invited to tour the General Motors Tonawanda engine plant in Buffalo, New York and shoot this video of the new Gen V engines that power the C7 Corvette Stingray.
A few months ago I posted this photo of a bright yellow Corvette Stingray Z51 I track tested for AutoGuide.com on our Facebook page, and it just so happens that a Quality Engineering Manager at the Tonawanda plant by the name of Joe Calkins is a fan of our page. He shot me a message asking if we'd be interested in touring the facility where both the 460-hp LT1 and 650-hp supercharged LT4 are built (the LT4 now powering both the Z06 Corvette and Cadillac CTS-V, while the LT1 powers the non-Z06 Corvettes).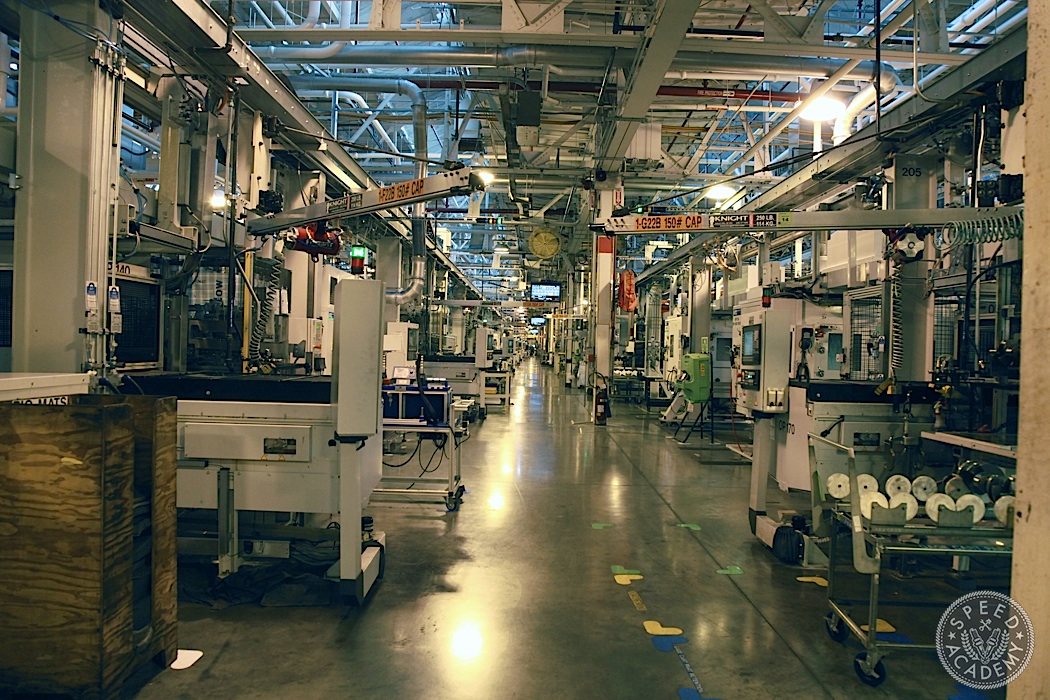 I, of course, responded with a "hells yes!", so Joe put me in touch with Mary Ann Brown, the Plant Communications Manager. I wasn't too sure how secretive things would be at the plant, so originally thought it might only make for a photo & text story, but once it became clear we'd be given full access and that video was encouraged, we knew we had to make the most of the opportunity.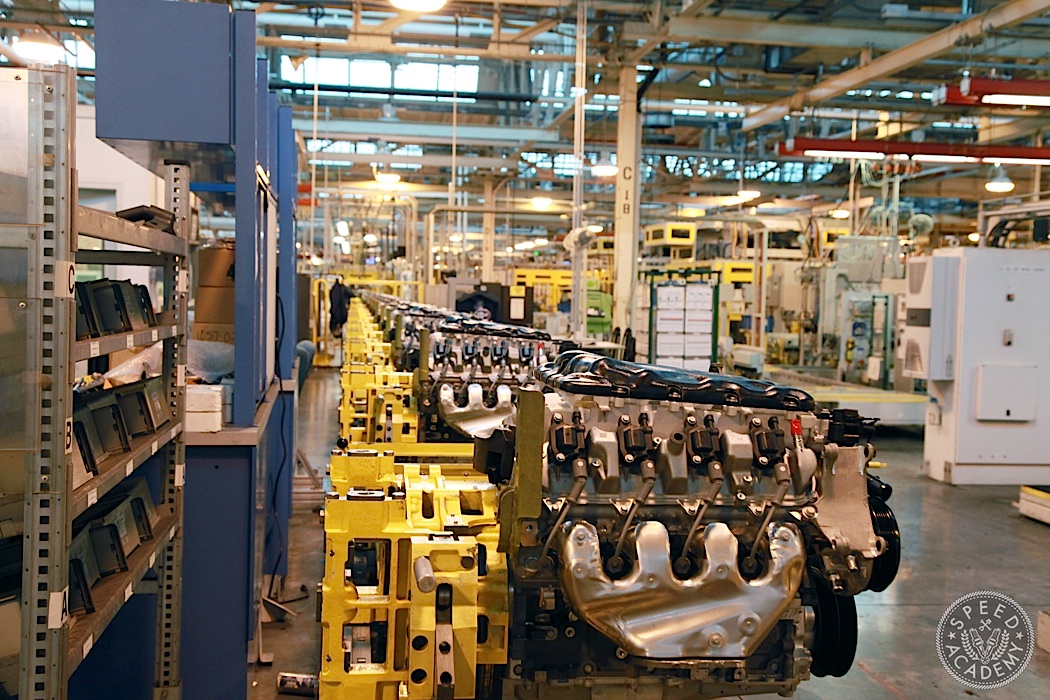 We decided to focus the video on the production of the LT4, since it's now the most powerful production engine in GM's history, but the LT1 as well as a 5.3L V-8 truck engine and a V-6 are also built in this same plant, while the 2L turbo and 2.5L 4-cylinder engines are built in the other plant at Tonawanda.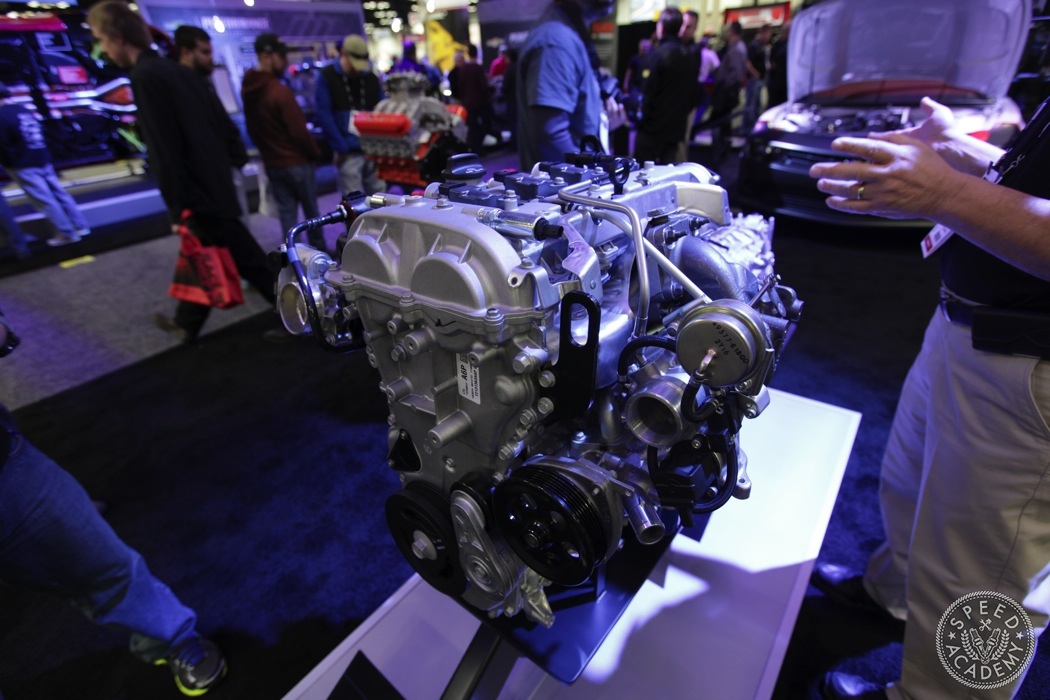 We'd love to go back and see the 2L turbo LTG engine being built, since it's an incredibly advanced design that packs a huge punch (272-hp), plus they're offering it as a crate motor, the first 4-cylinder crate option in GM's history. And it's designed to send power to the rear wheels, which makes it an intriguing option to swap into all sorts of our cool old rear-drive machines in need of a fresh new powerplant.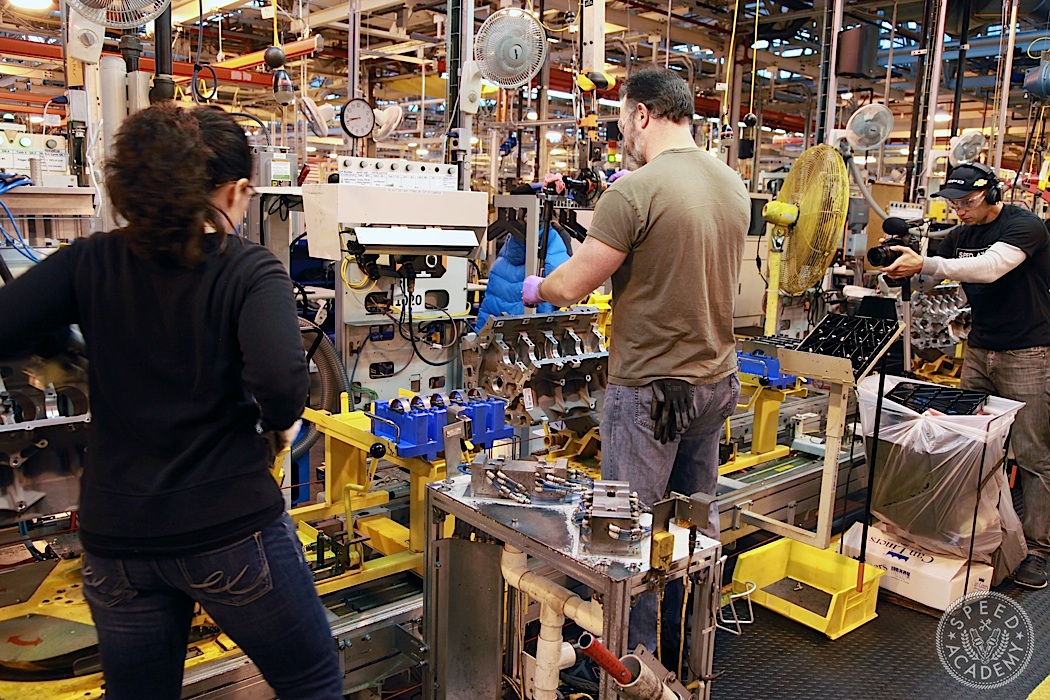 I do plan to post an in-depth story about the V-8 plant tour in a few weeks, since there's so much incredible technology at work here that I'm sure our tech-oriented readers will enjoy some extra detail, but we hope this video still gives you a good sense of just how advanced GM's engine manufacturing is, and how dedicated and passionate its staff is.
Note: the crankshafts shown during the machining process are for the 5.3L EcoTec3 truck V8, not the LT4.