While doing a bit of setup work on Ken's FD RX-7 last winter we noticed that the front end was floating up and down like a '70s Cadillac when we bounced the front end to settle the springs after making some ride height adjustments. The front dampers were clearly blown, so it was time to either rebuild what was on there or start fresh with an entirely new setup. Since the rest of the car was getting a pretty comprehensive overhaul over the winter, it just made sense to upgrade to a new set of high-performance coilovers.
That's when we reached out to Fortune Auto, makers of custom coilover systems for a wide range of our favourite Japanese and European performance cars. We've seen some of our Time Attack friends including Will from PZ Tuning and Dan from Professional Awesome kicking ass and setting track records on Fortune Auto coilovers, so we really wanted to give these a try ourselves.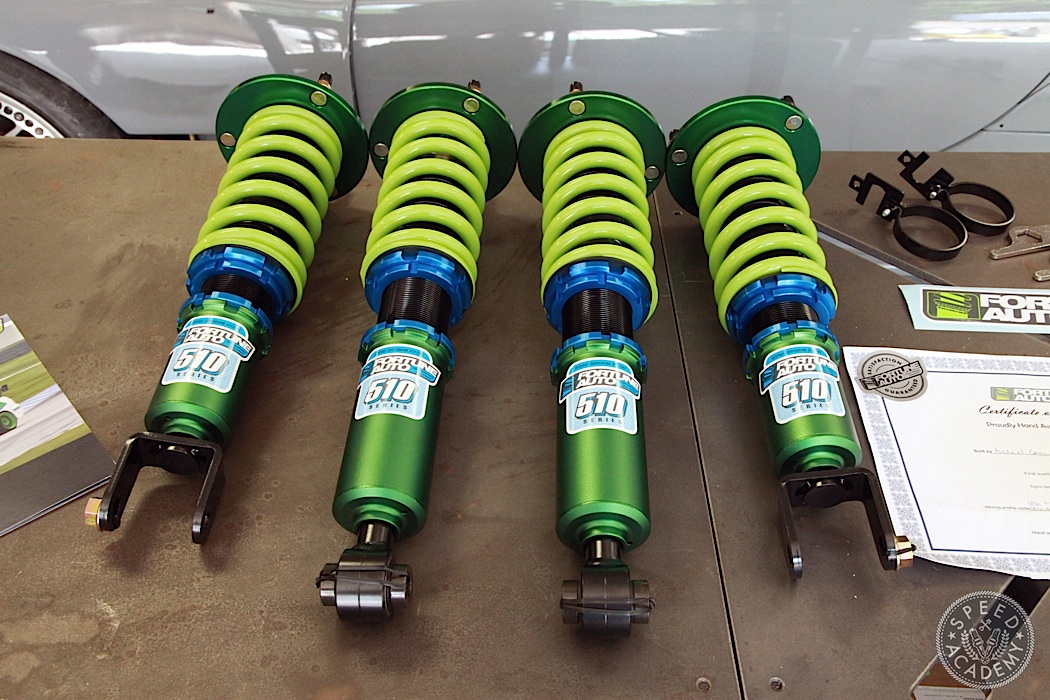 We settled on the new 510 Series, since it comes in at a price-point that's attainable for grassroots racers like us ($1999) yet features many of the same technologies used in Fortune Auto's top-of-the-line Dreadnought Pro dampers including their new Concave Flow Digressive piston technology.
Above is a quick 2-minute video that explains CFD technology, but in a nutshell it gives you a huge range of adjustability in low speed bump and rebound, which is what you feel as a driver in the form of roll, pitch and dive, but also allows the dampers to quickly soak up high-speed bumps like corner curbs without upsetting the chassis. It's one of those rare best-of-both-worlds technologies that we're really looking forward to experiencing for ourselves.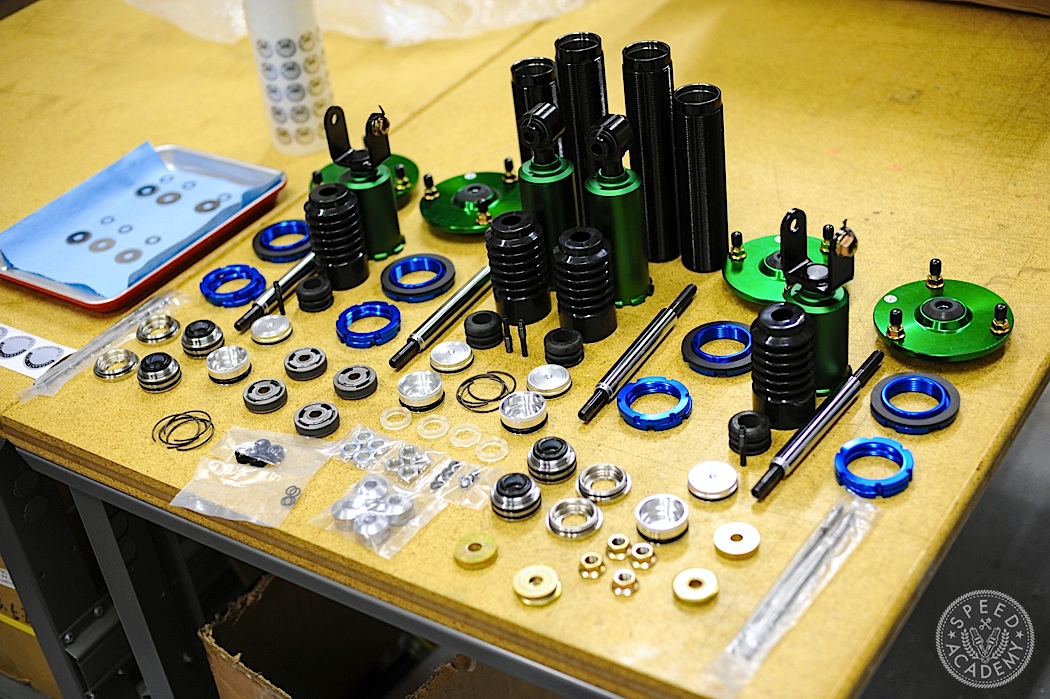 But before we could put the 510's to the test on Ken's FD, first Fortune Auto needed to build them. Every Fortune Auto coilover kit is custom built to the customer's specifications, so there's about a 2 to 3 week wait after you place your order. And unlike ordering off-the-shelf coilovers, with Fortune Auto you get direct consultation from their experienced staff of technicians who can help you choose the best spring rates for your car.
There's a form you fill out that specifies all sorts of important setup information including tire size and compound, how smooth or rough the tracks you race on are, what sort of aero your car has, and so on. After going back and forth a bit with Fortune Auto we settled on 14 kg/mm front springs and 12 kg/mm rear spring rates, which is a fairly stiff setup for an FD, but given that Ken's car has some pretty serious aero on it and will be running sticky semi-slicks or full slicks we came to the consensus that these rates would suit our setup well.
Once we selected the spring rates, Fortune Auto's staff could get down to the business of building our 510 kit at their Richmond, Virginia facility, including valving the dampers specifically for our chosen rates. That doesn't mean we can't change spring rates if we find the car needs a softer/stiffer setup or requires some adjustments to front/rear spring rate balance. In fact, one of the big advantages of the CFD piston technology is that the dampers can handle spring rate changes as wide as 8 kg/mm before needing to be revalved, so we have a lot of leeway in terms of spring rate tuning with the 510s.
Once the dampers were fully assembled they were tested on a shock dyno, which produced the funky looking graph above that was supplied with our 510 kit. Fortune Auto has an excellent explanation of how to read a shock dyno graph, but the Coles Notes version is that you've got compression above 0 and rebound below 0 on the Force axis. The light blue and green lines show damper response at softer settings and the black and orange lines show response at stiffer settings, and as you can see these dampers have a huge range of adjustability (the 510 series is single adjustable, meaning when you turn the knob on top of the piston shaft you simultaneously change compression and rebound behaviour), especially at lower piston speeds which will let us dial in the car's handling balance on corner entry.