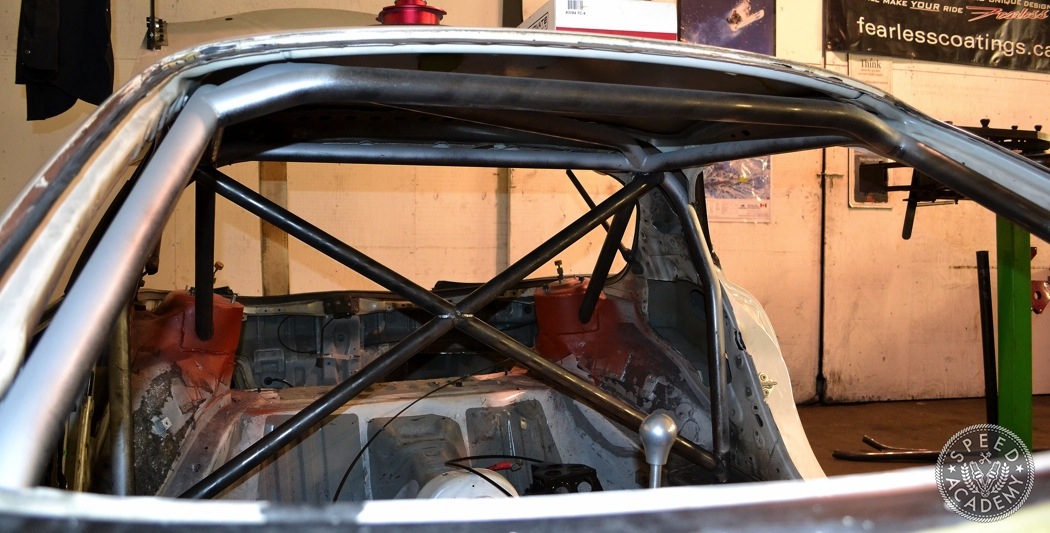 With that last joint, the X-brace was completed. Here is a better view of the shock tower plates that we added and the rear hoop support bars.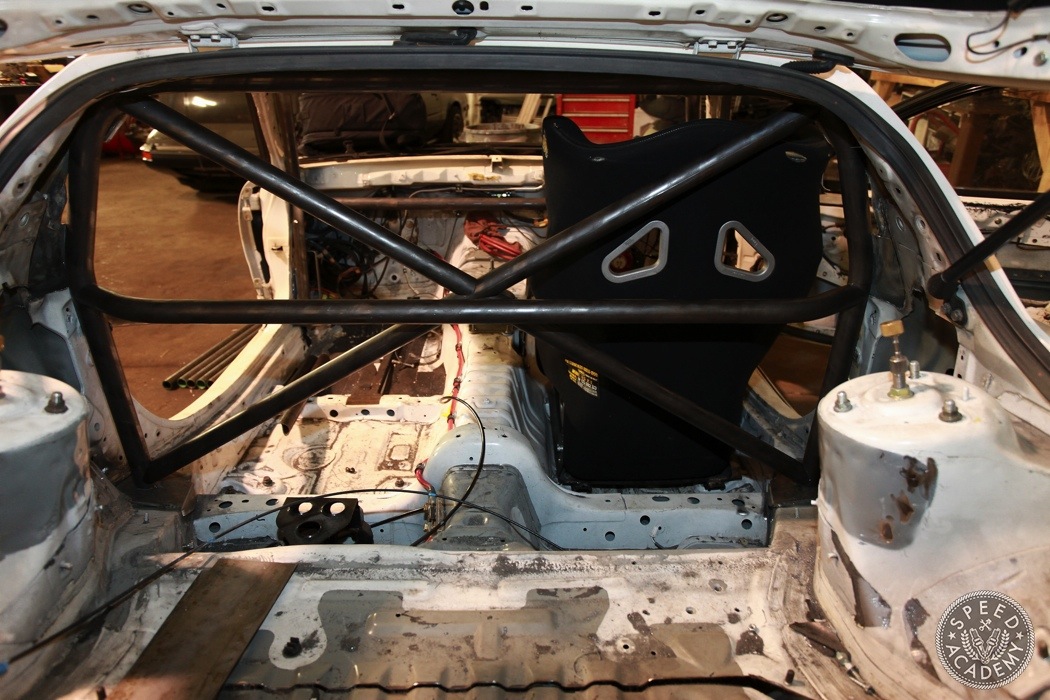 Next we mounted the driver's seat and took measurements for our cross bar height. It will double as a harness bar.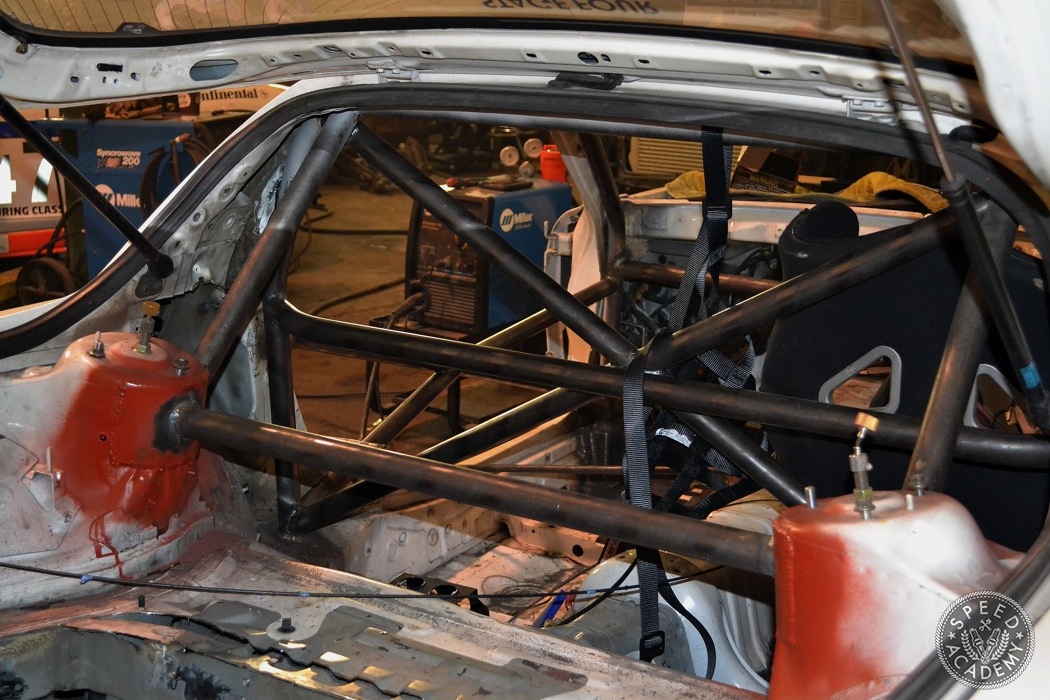 We completed the rear section of the cage by adding the shock tower main hoop supports as well as the rear strut tower brace.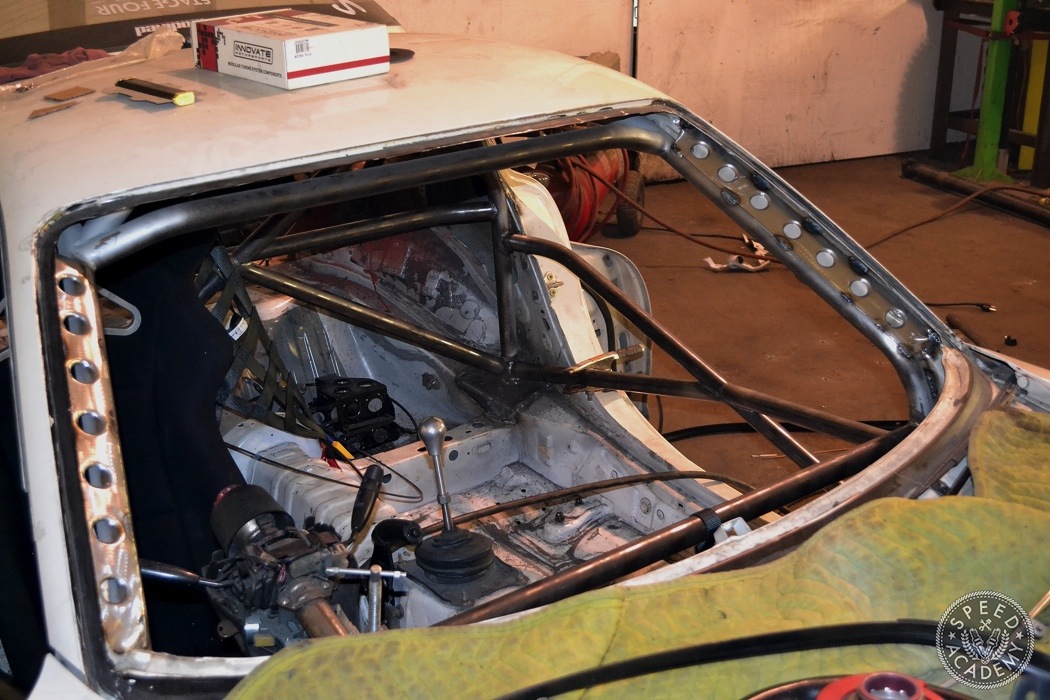 The final piece of our roll cage puzzle was the door intrusion bars. Because the car will be mostly doing time attack and not wheel to wheel racing (for now), the X-configuration was an easy choice.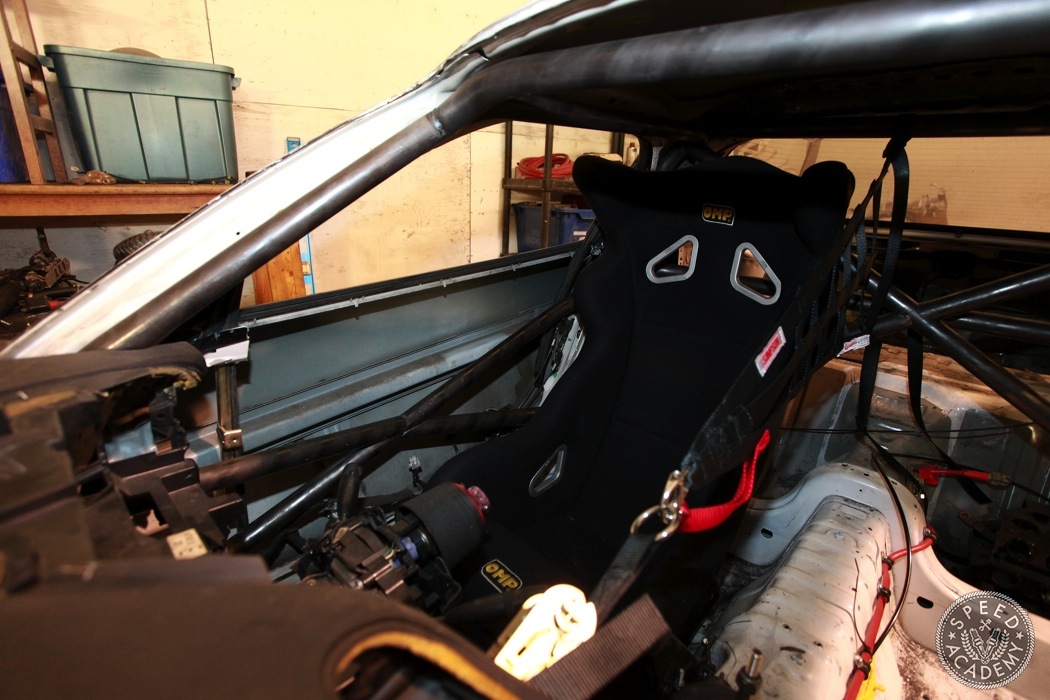 However, because of the tight fit inside the cockpit of the RX-7, we had to make modifications to the traditional X-setup.We added a bend to the top tube of the door bar to make it bend away from the driver to gain elbow room. With the seat being mounted directly to the floor, we found that the driver's elbow would hit the top tube.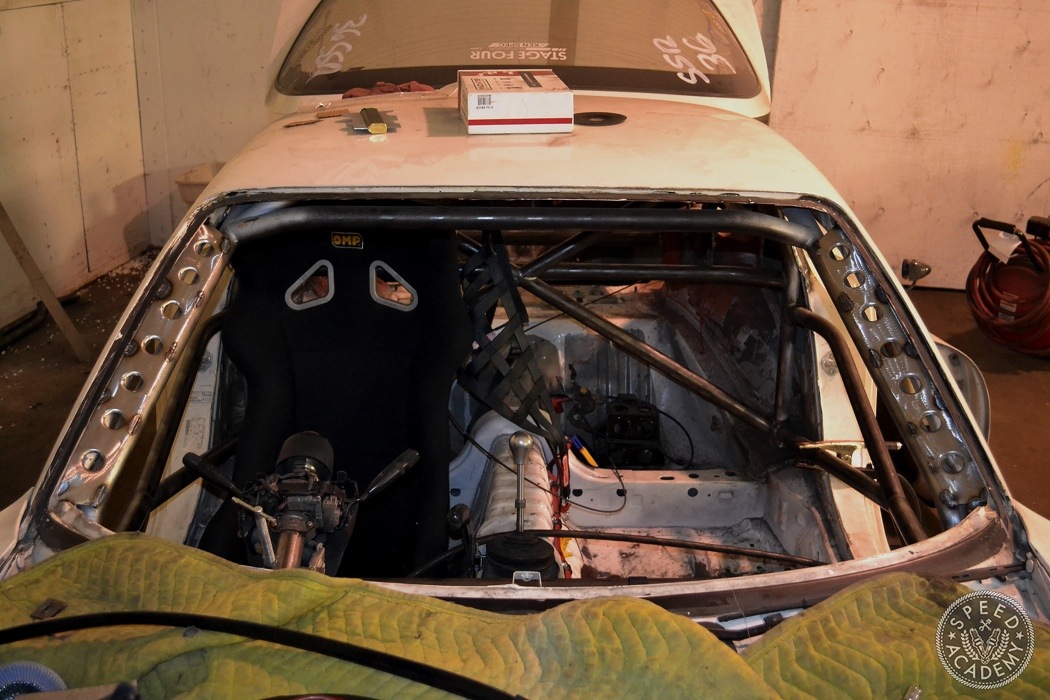 For the finishing touches and some style points dimple died A-pillar gussets were added. They're just as much functional as they are beautification of the cage since they tie the bars to the pillars and add rigidity.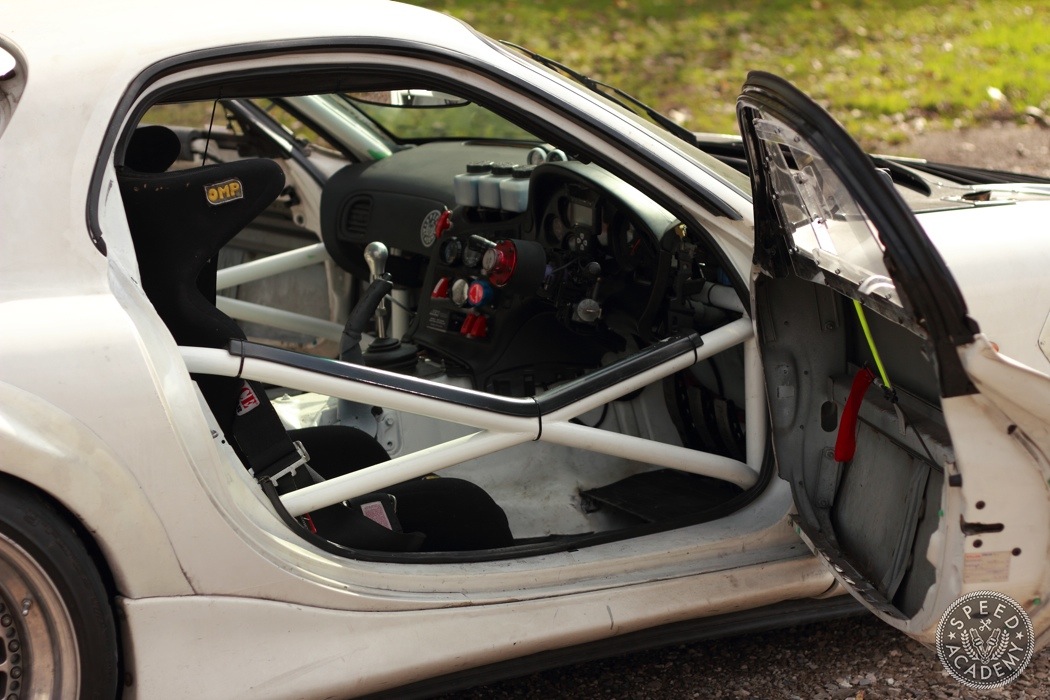 I brought the car back to our shop for paint and reassembly. Once the paint dried, I added high density SFI approved roll bar padding over areas where the driver may come in contact with the cage. You don't want to impact those metal bars directly, the foam really helps with softening the blow and is highly recommended.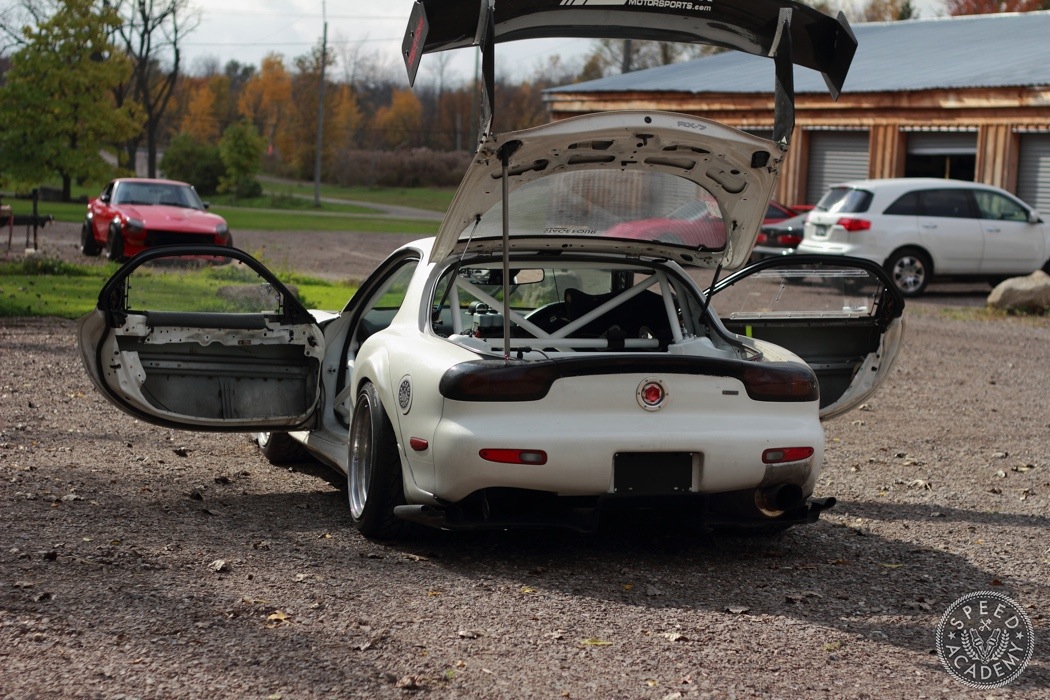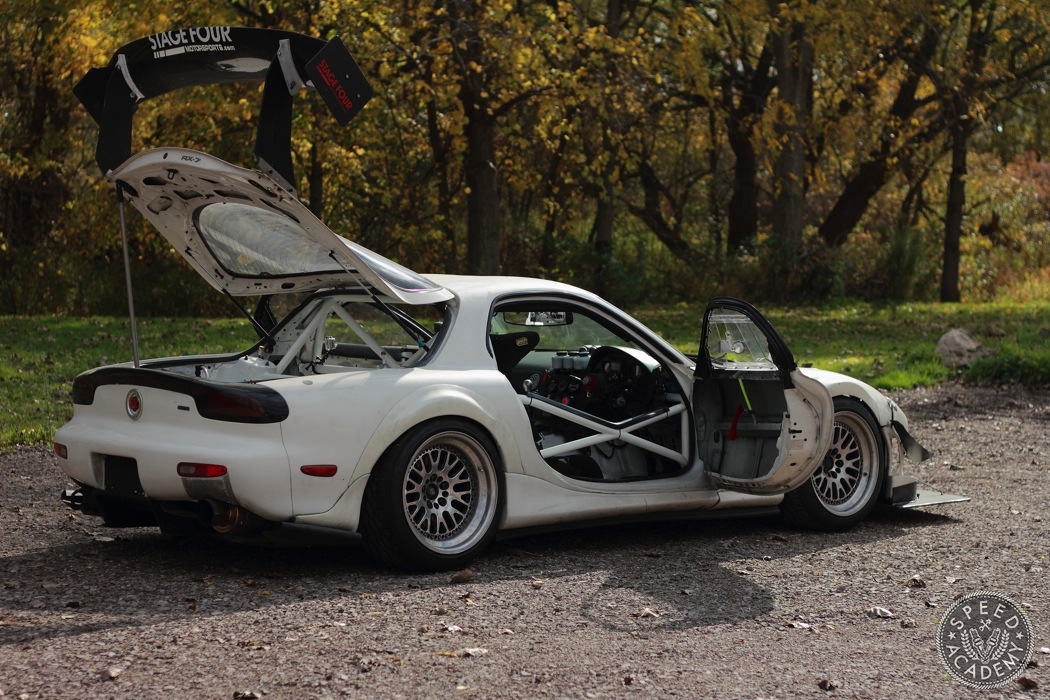 After giving the RX7 a proper shakedown at the track, I could feel a big difference in chassis rigidity. Plus, the new lower driving position made me feel much more part of the car. Having a roll cage gave me the courage to push a just that little bit more than before.
I'm not done yet, though. There are still some nagging issues that need to be sorted out before the car can be driven in full track attack mode. Next up, another safety feature, but this time for the motor, in the form of an Accusump oil system. Until then, keep the shiny side up and the rotors spinning!