Before you go pouring your heart and soul, not to mention countless man hours into this swap you'll want to consider whether the chassis you have is worthwhile. If it's rusted out or bent, or every exterior panel is dented then maybe it's better to sell it and find a cleaner version. This is a lot of motor for a chassis meant to handle a 4-cylinder so make sure yours is in solid shape.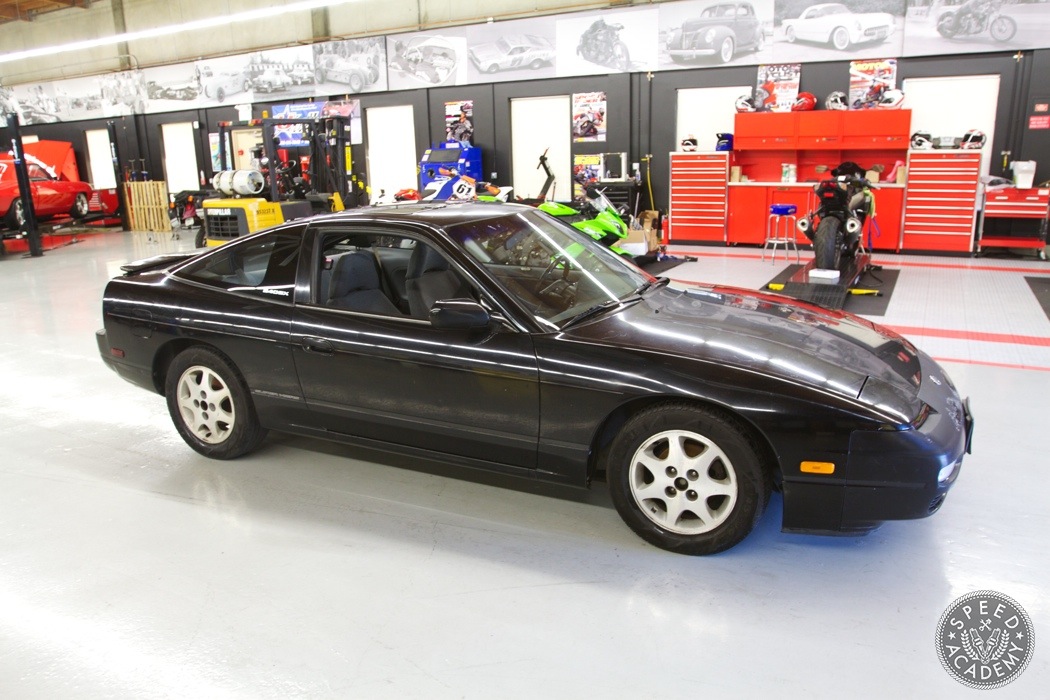 I lucked out and found this almost 100% stock '91 S13 hatchback with a blown motor for just around the $2000 marker. It was super clean underneath and aside from the faded paint, it was perfect for a V8 swap.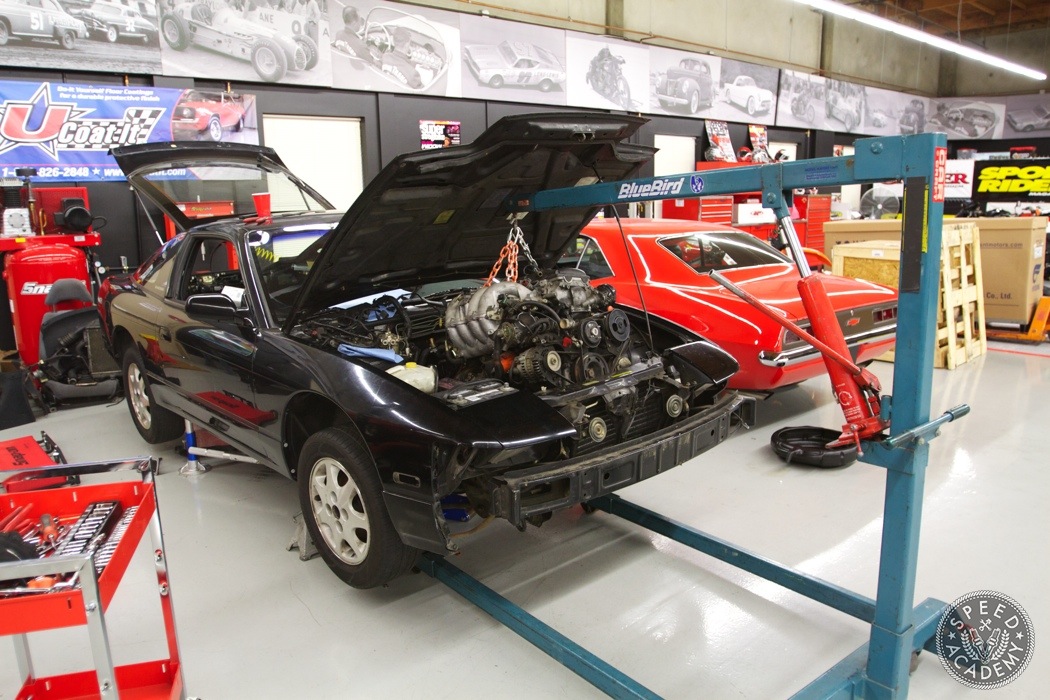 Poor KA24DE, there are more of these being yanked out of 240's then going back in them I think. They get a bad rap but with some boost they can be fun. Too bad KA's don't have better top end otherwise I may have considered building one… Nah, there's no replacement for displacement right?! If you're unsure of the KA removal procedure you can see it here: Nissan 240SX SR Swap Guide Part 2 It's out of an S14 but the process is pretty much the same.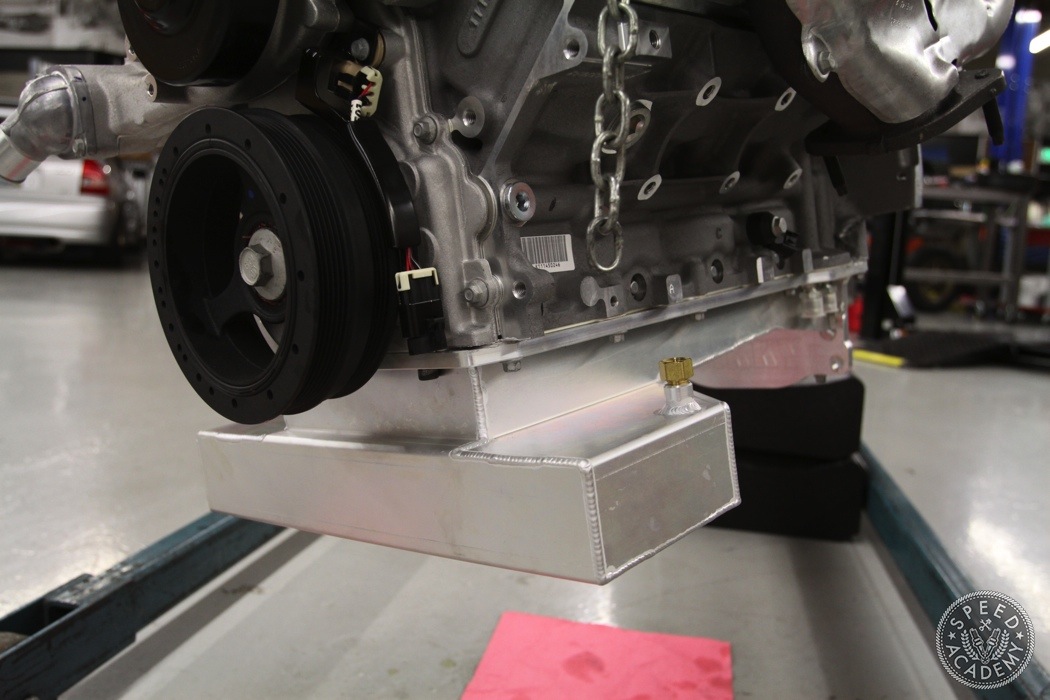 There's a bunch of prep work that needs to be done to the LS3 V8 before it's ready to drop in. Sikky provides excellent instructions so I'm not going to get into the details but you have to swap the oil pickup and pan, trim the oil baffle plate and plug the OE dip stick hole.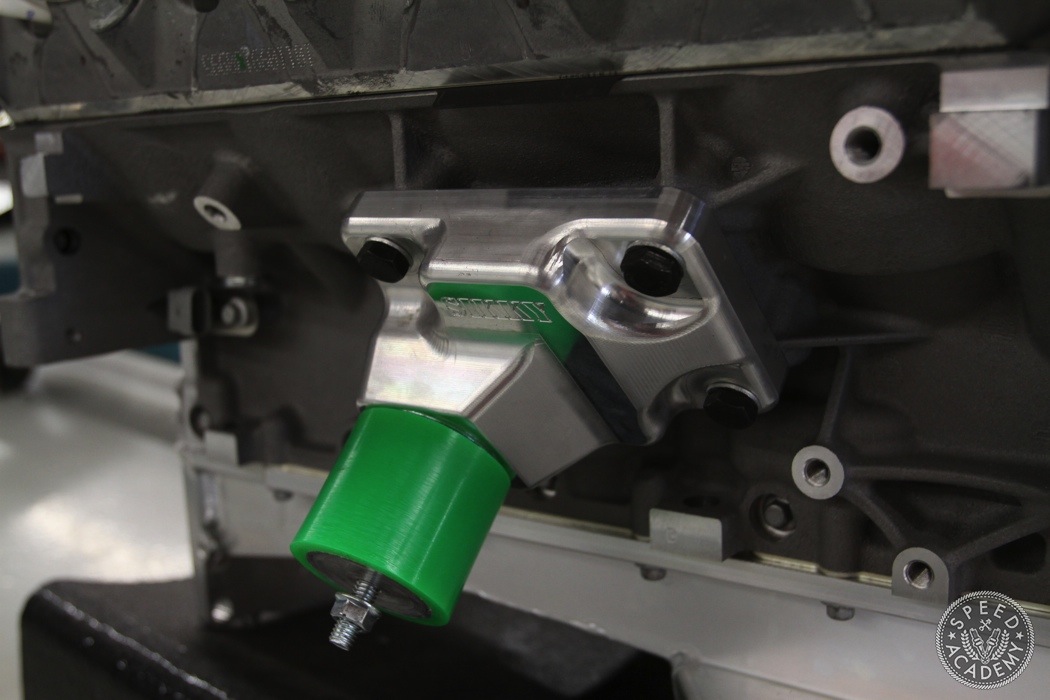 Then you can bolt these beauties up. Thanks to some precision CNC billet cutting the Sikky motor mounts look as good as they fit.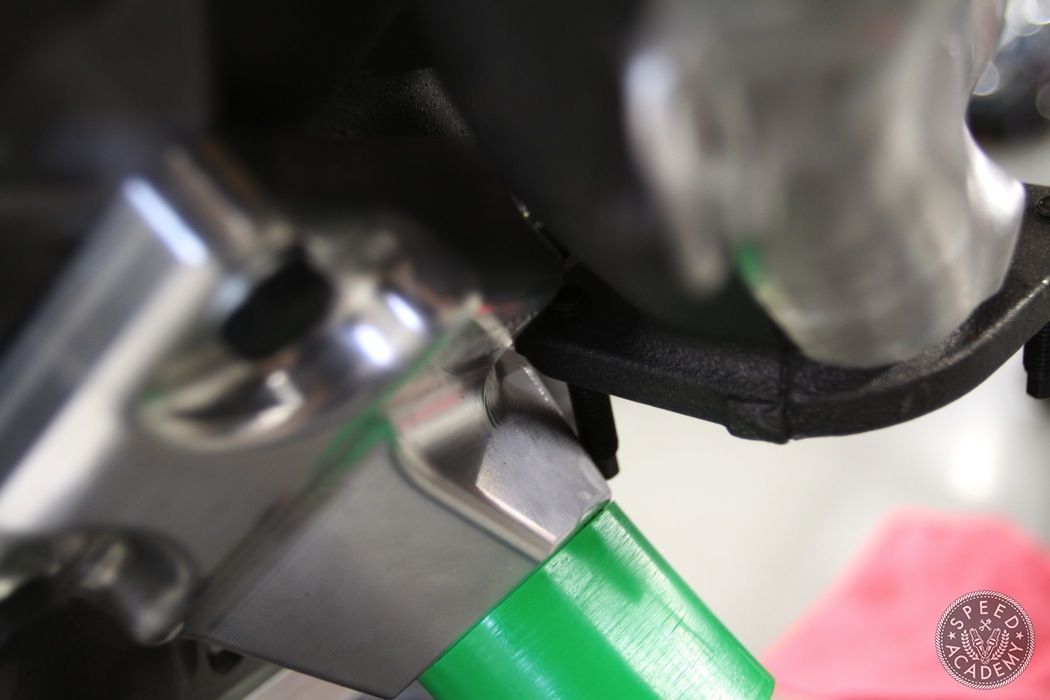 After mounting the GM OEM exhaust manifolds, the drivers side one had a bit of a clearance issue. No fault to Sikky though. I'm sure they've never tested their mounts with stock LS3 manifolds. There are a lot of different manifold options out there so to R&D each and every one would take too much time and resources. Especially when the fix is so easy. Bust out the die grinder, it makes easy work of the billet aluminum and problem solved. For some reason I have no photos of how much material I took off, sorry!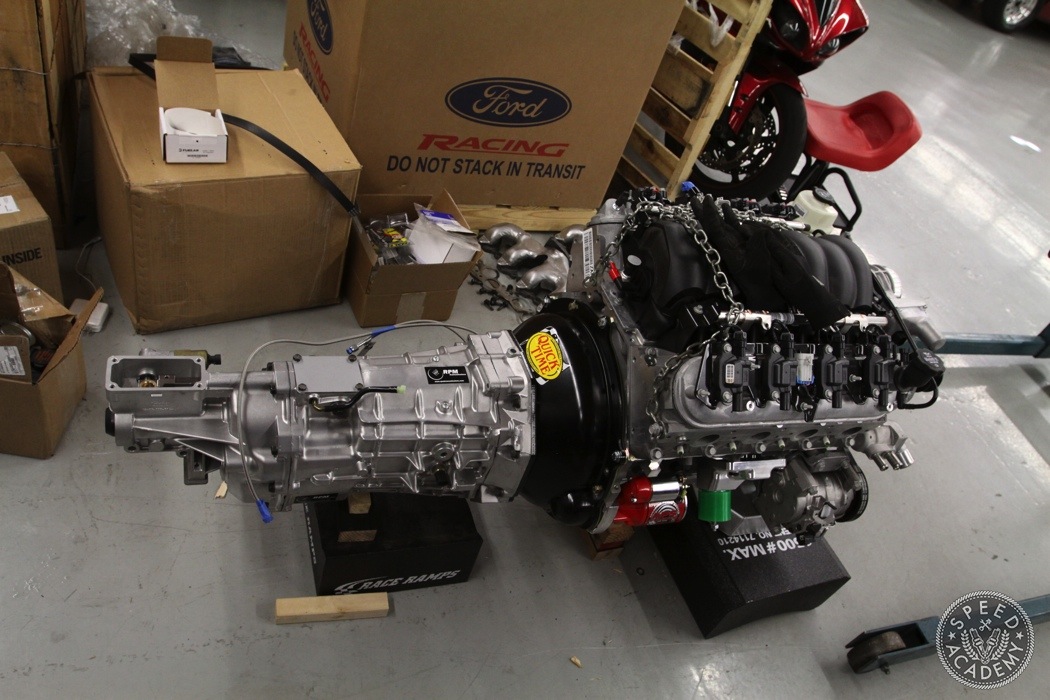 After you've bolted up all the engine accessories, starter, clutch and flywheel and the transmission. It's ready to be dropped in. Leave the manifolds and shifter off though as they'll get bolted up later.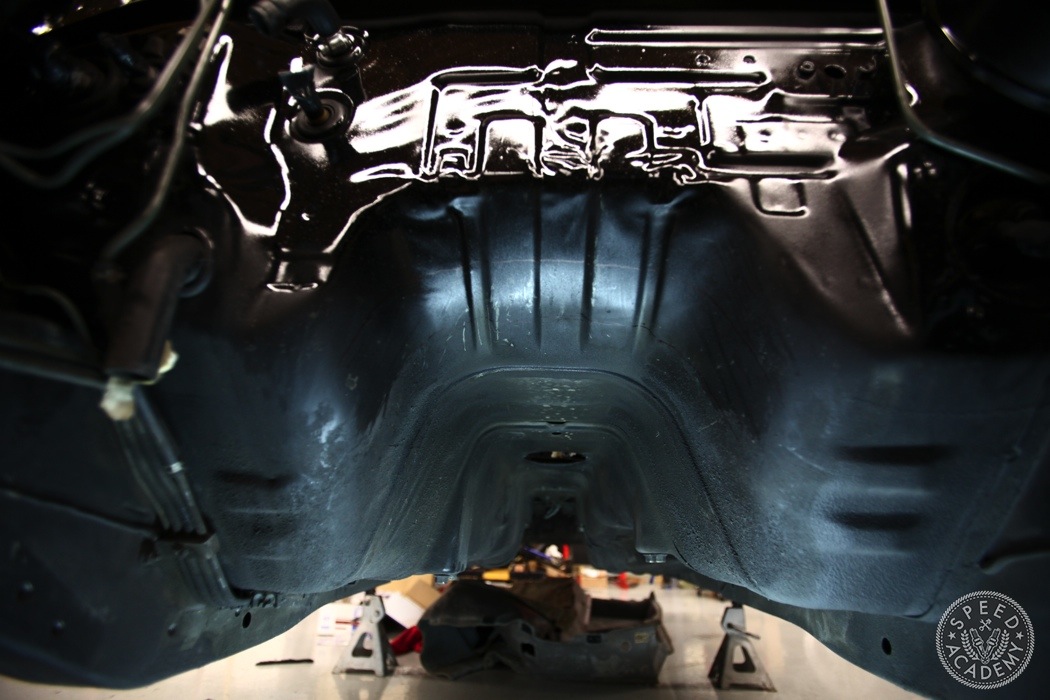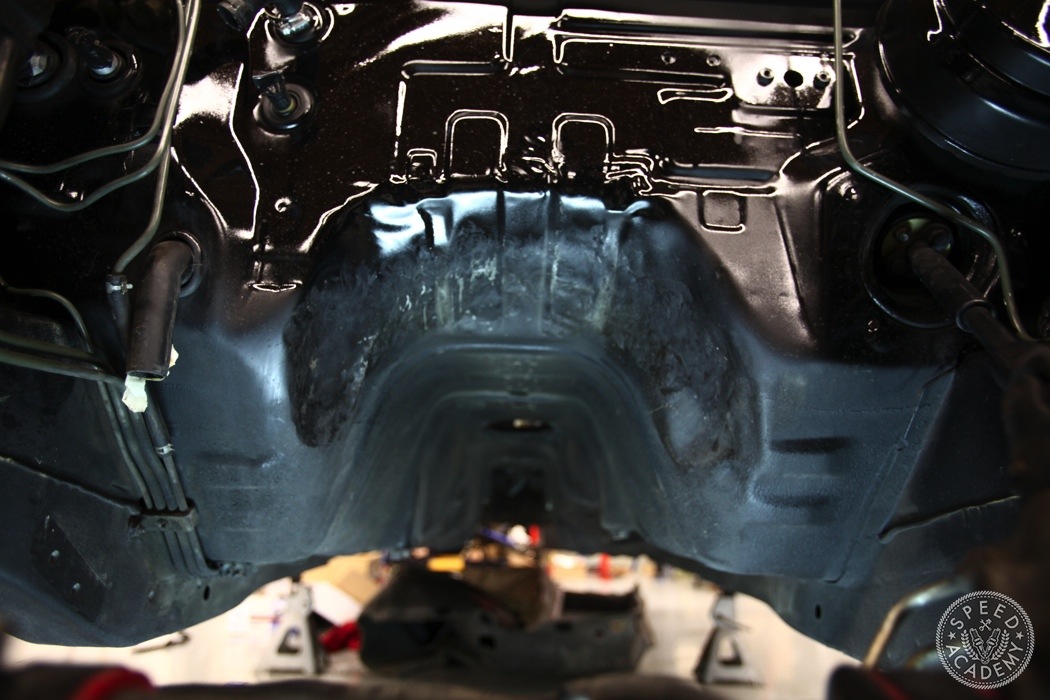 Before you drop in the engine and trans, you'll need to bang out the transmission tunnel. Since the T56 is so much bigger there's no way it fits without some 'massaging' of the metal. Don't be shy about it either. I had to pull the engine/trans out twice because I didn't dent the tunnel enough.