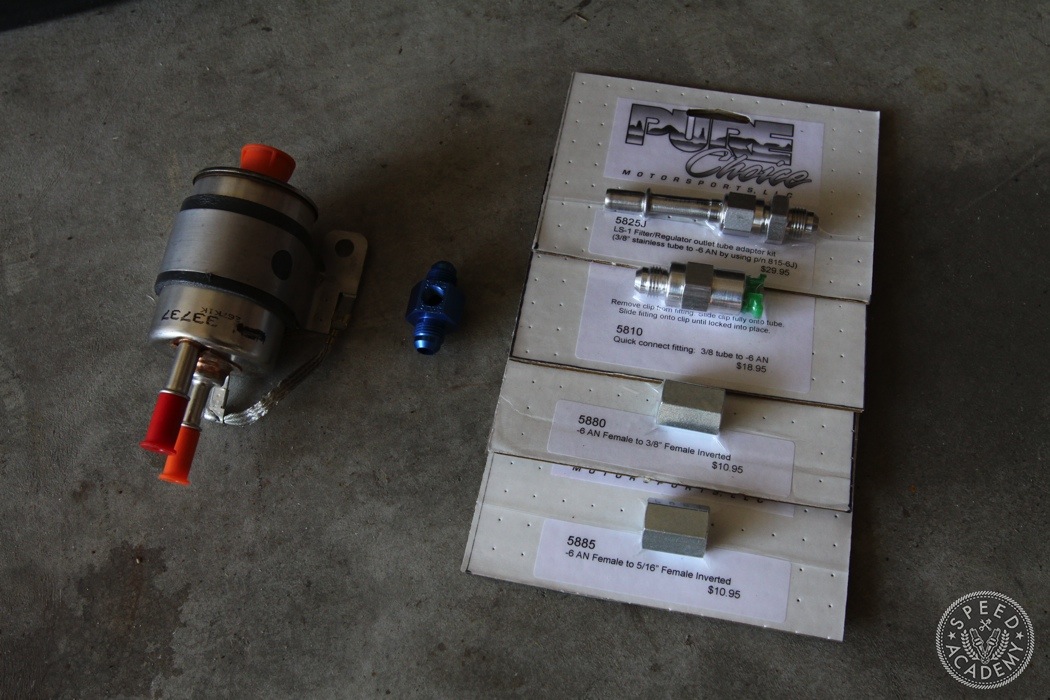 Because of some conflicts at the California referee station, I had to redesign my fuel system. Long story short, a California smog legal vehicle can't be equipped with an adjustable fuel pressure regulator so I had to ditch the Fuelab FPR and replace it with this. Its a Corvette C5 OEM fuel pressure regulator/fuel filter. As you can see I had to buy a whole lot full of adapter fittings to make it work.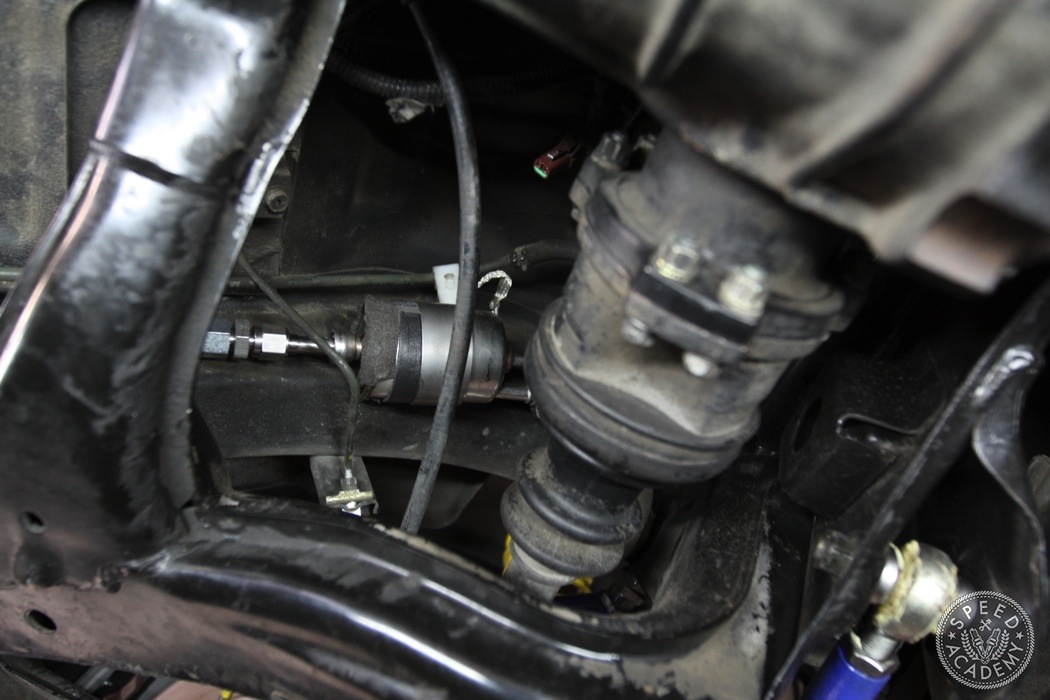 Instead of mounting it up front in the engine bay I decided to install it further back, close to the gas tank. Space was a little tight but this way I was able to use the existing Nissan hard feed line and keep all the Earls fittings and lines that I made for the engine bay. I actually ditched the return line since the Corvette FPR has one built in.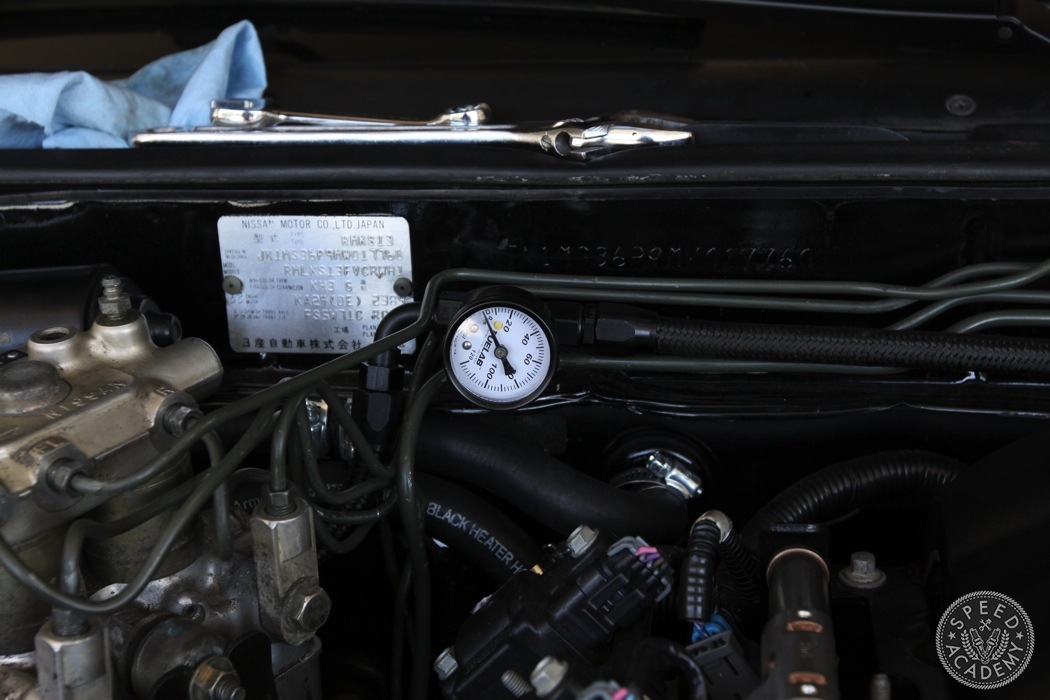 It really simplified things up front as all I had to do was add an adapter fitting that would house the Fuelab fuel gauge and the fuel system was complete.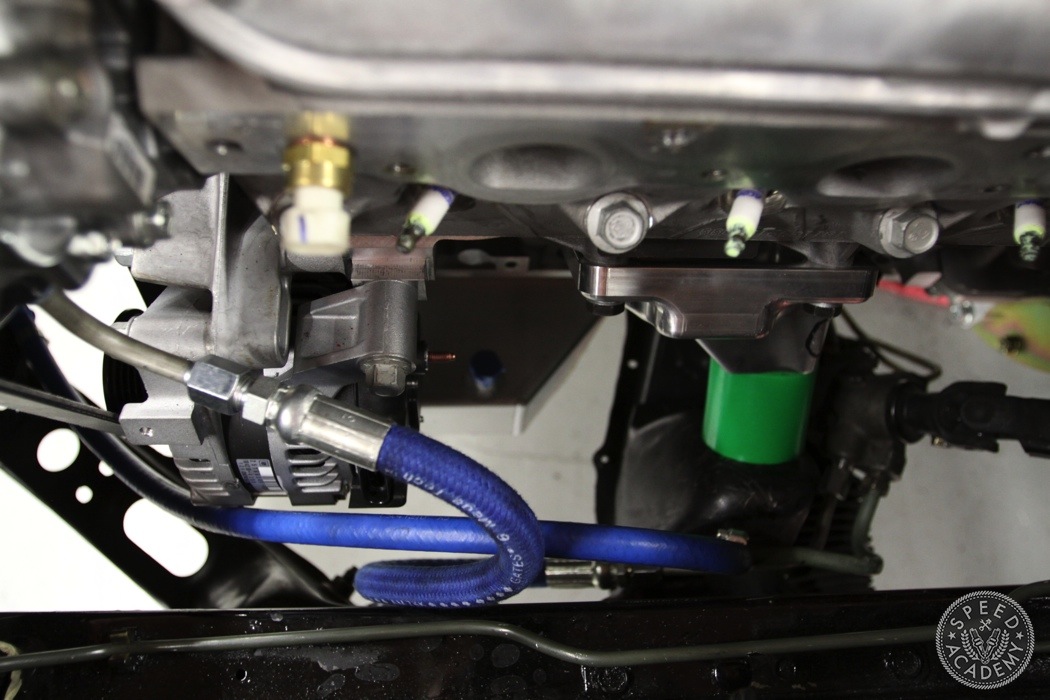 Moving onto power steering. If you're using an LS1 or LS2 engine then you'll have zero issues mating the Sikky PS adapter lines. However, the LS3 CTS-V PS pump is completely different so that meant a bit of customization on my part to make the Sikky parts work.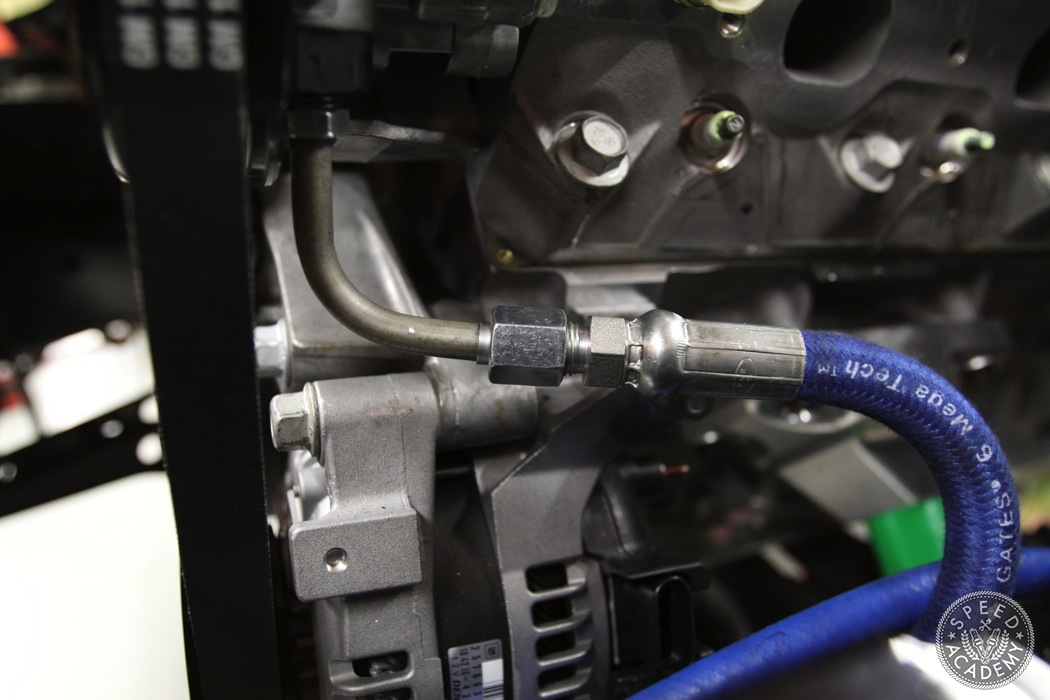 The Sikky hard line comes pre-bent in a U shape and I needed a J-bend so I cut the line, flared it and we were good to go. However, as you can see the line is much longer than I needed and because of my rush to finish the swap I didn't have another one made up instead I left it with a rather long S bend in it. It's held up without issue but I recommend going to your local industrial hose shop and having one made up that's the proper length.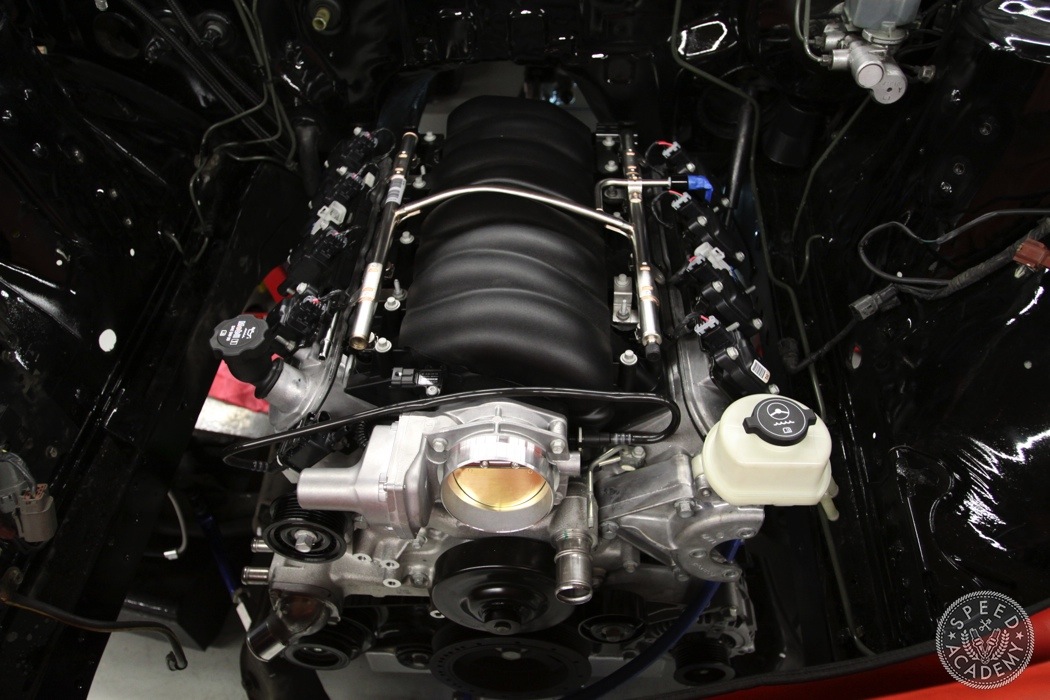 Another issue that I ran into is the PS reservoir's stock placement is too tall to clear the hood when it's closed. That meant relocating it.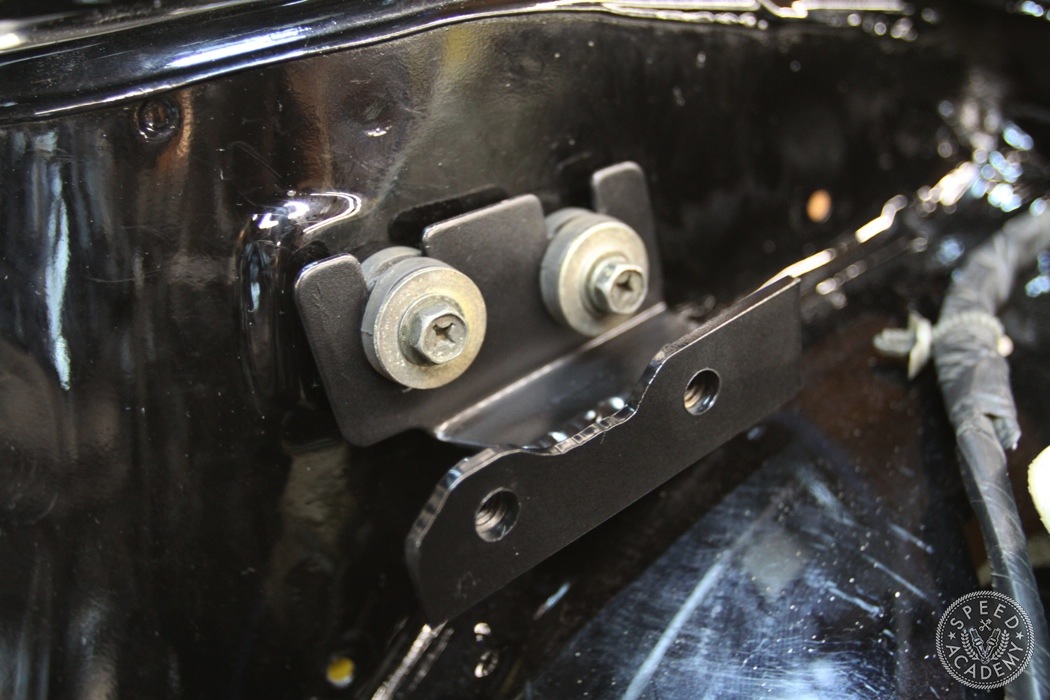 I welded up a bracket that mounted to some existing holes in the shock tower and relocated it there.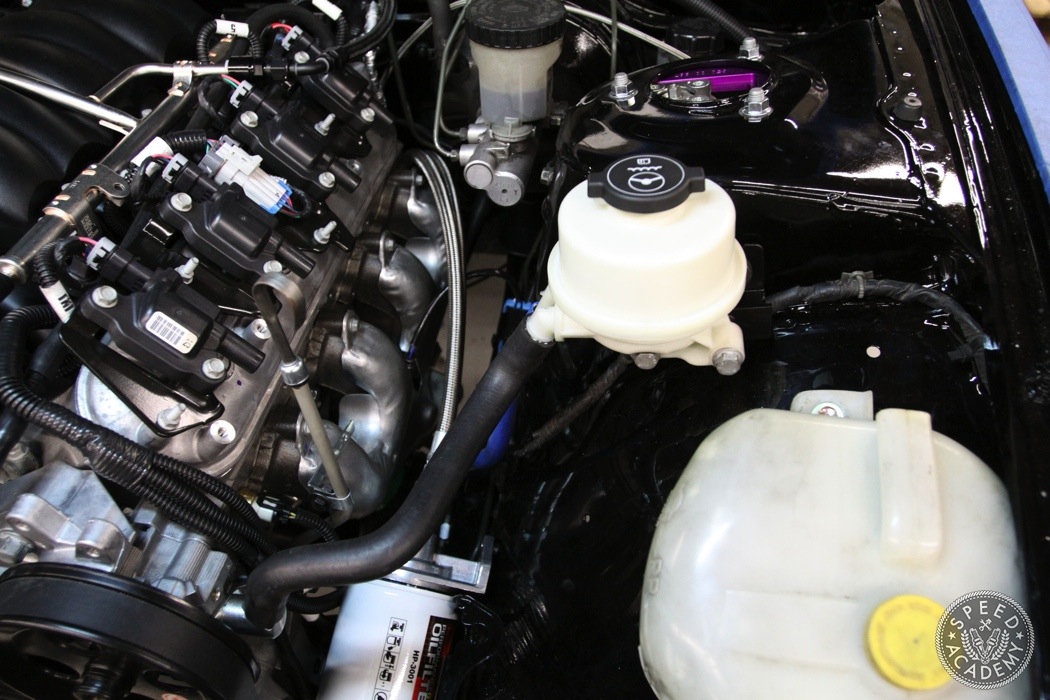 Finding a hose that would run to the PS pump proved a bit trickier than expected. The hose you see in the photo is meant for radiator fluid and not oil. That meant the hose would 'sweat' oil. So after weeks of driving tiny oil droplets would be all over the hose so do yourself a favor and use proper hose.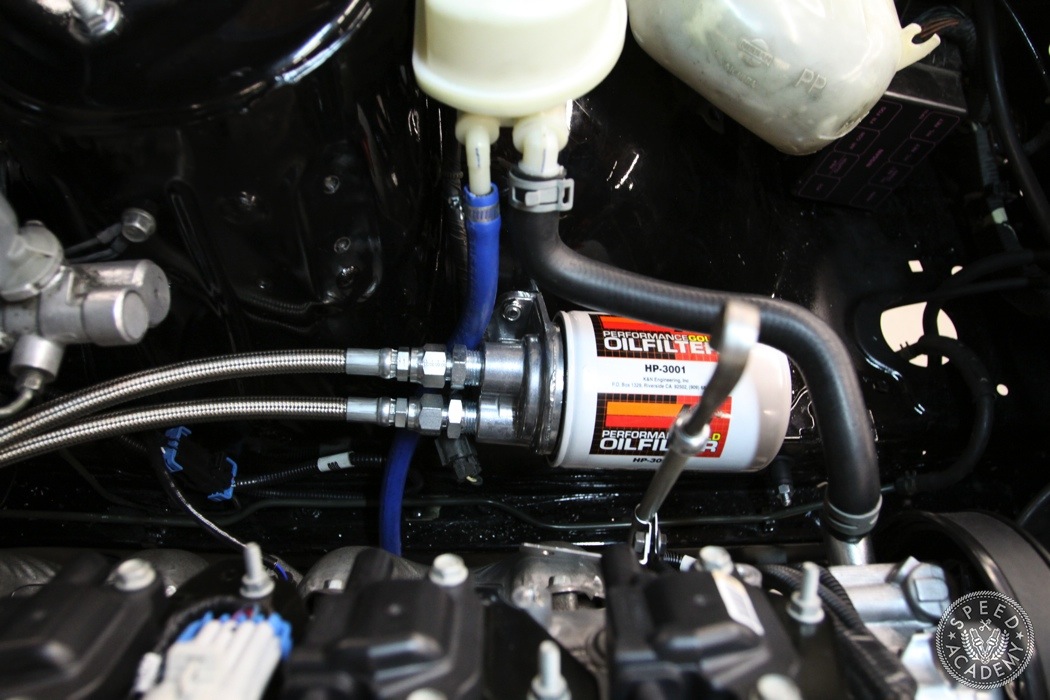 There are a few placement options for the Sikky oil filter relocation kit with K&N Performance oil filter but I found placing it right below the PS reservoir to be ideal for easy access during oil changes.