PRI is like SEMA for racers and go-fast geeks. You won't find any underbody lighting kits, 26″ deep dish wheels, or Rocket Bunny body kits here, nor do you have the pros and cons of a few days in Las Vegas. Not that I was able to attend SEMA this year, since I was literally checking in online for my flight to Vegas when I realized my passport had expired.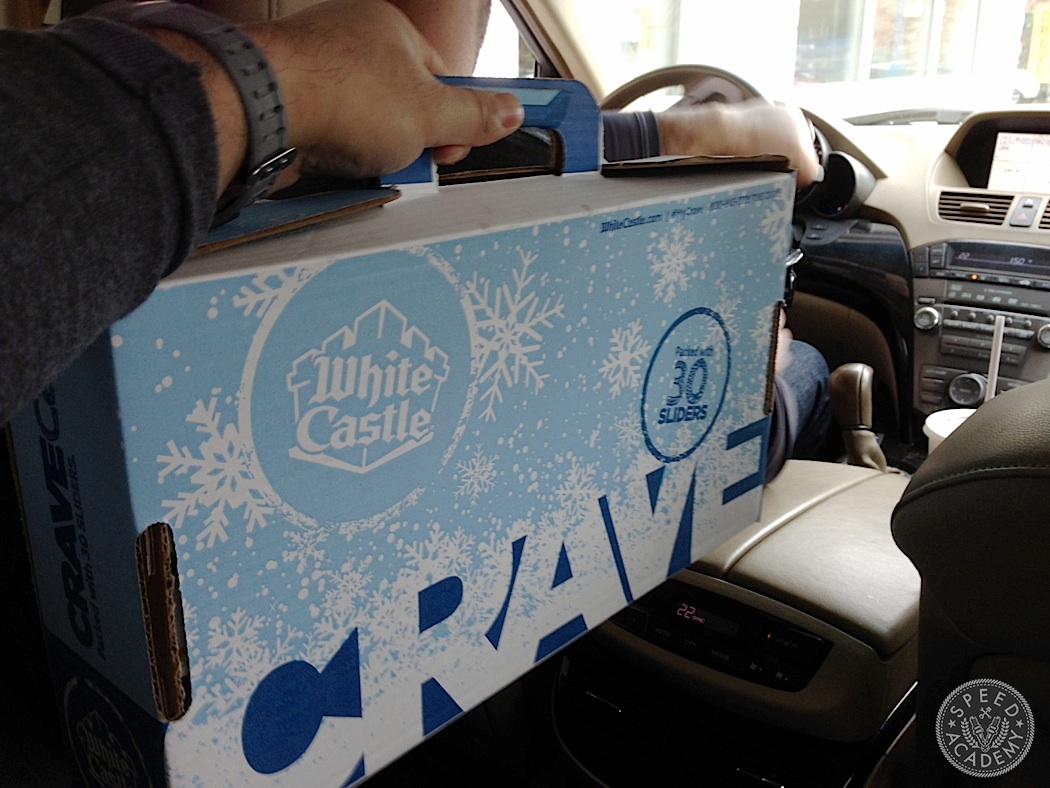 But now that I have a fancy new 10-year passport, I was able to legally drive across the border in pursuit of the latest and greatest offerings on display at this year's Performance Racing Industry show. We even made a stop at White Castle during the drive home, which proved to be a horrible, horrible mistake (for Peter's bowels). Lets just say that Harold and Kumar are full of shit.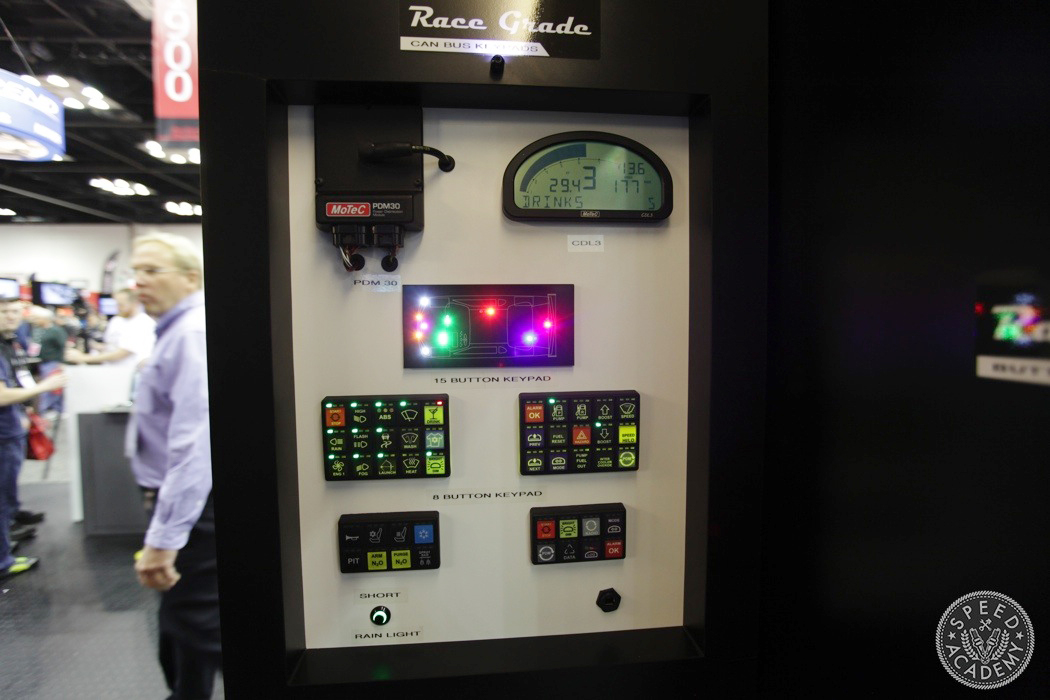 Located in Indianapolis, the self-proclaimed motorsports capital of the world (hey, they host the Indy 500, people!), PRI is all about hardcore motorsports grade products, along with some road and track products for the weekend warrior and grassroots racer crowd. Or just DIYers who like to do things right. It's an interesting mix of high-level motorsports goodies aimed at the Indy/Formula and NASCAR crowds, along with more cost-conscious but still properly engineered products for regular Joe's like you and me. PRI has it all, from racing apparel, safety gear to OEM crate motors from GM, Ford, and Honda to hard parts from many of the biggest and best names in the business like AEM, Injector Dynamics and Turbosmart.
There isn't the same emphasis on showy "booth cars" at PRI, either. But you will find an interesting mix of pro race cars and highly-tuned road cars. This immaculate AccuMoto Motorsport 930 Porsche 911, codenamed 'Dirk', was on display in the Jongbloed Wheels booth and is a prime example of the type of road cars you'll find here. It is Singer-esque in its attention to detail, from the bespoke gas cap, door handles, and side view mirrors, to the super-cool race spec circular window vents and RSR style roll bar. If I ever win the lottery, I think I'll skip Singer and give AccuMoto a call and see about making Dirk mine.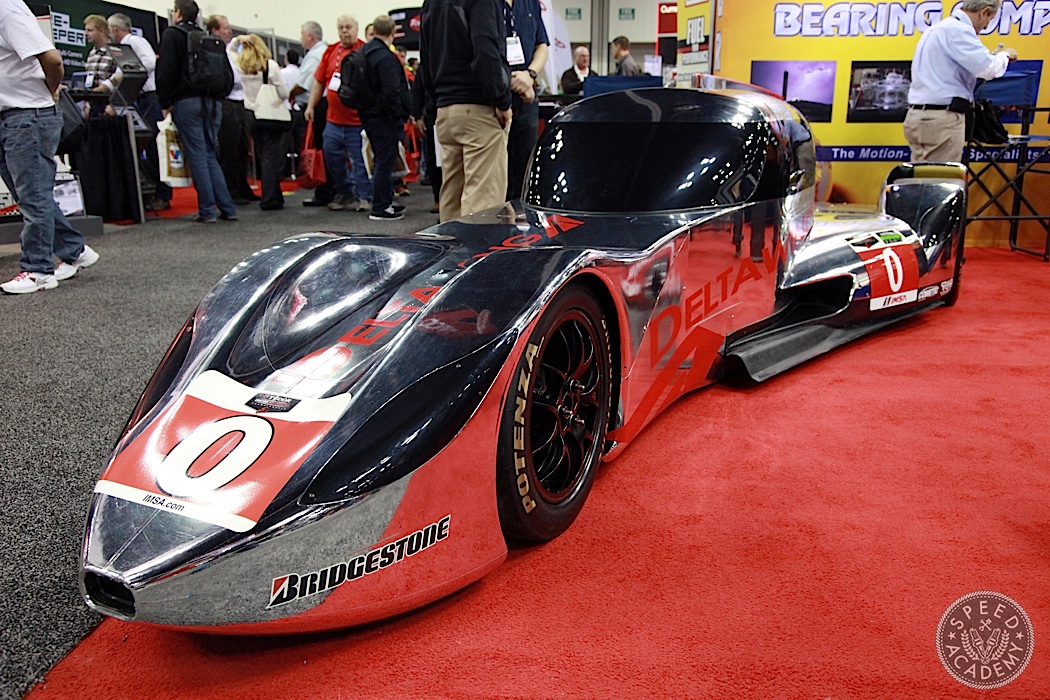 Seeing the Deltawing race car up close and personal was pretty amazing, too. Talk about outside-the-box thinking! I'd love to take one of these for a rip around Mosport. I bet the driving sensation would be as unique as the appearance.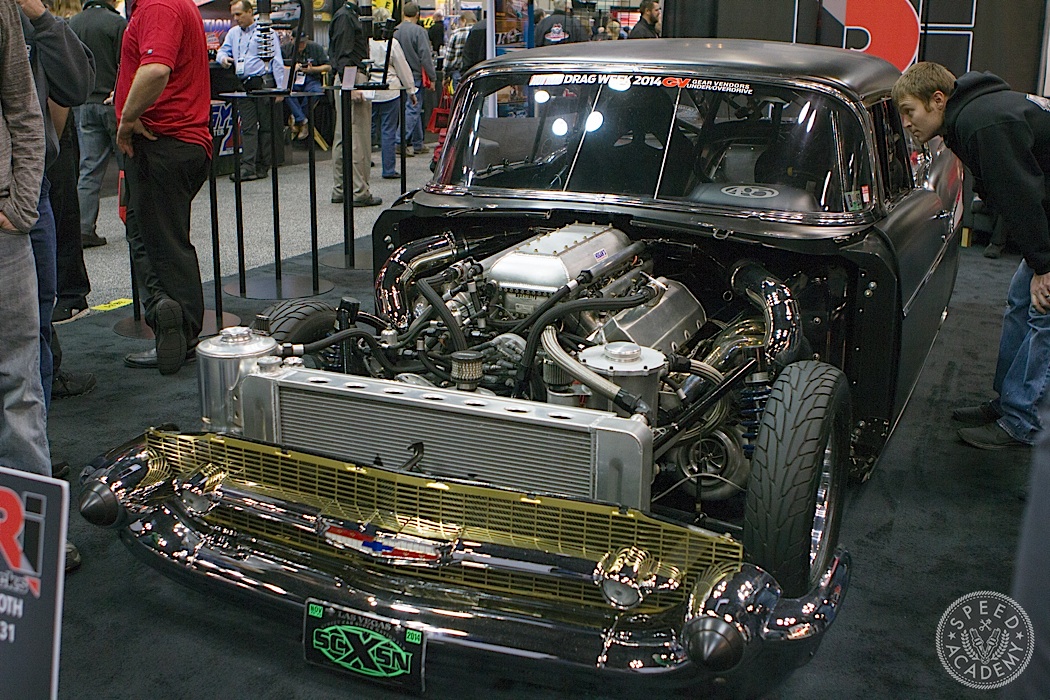 One of the other really cool cars we took a close look at was Jeff Lutz's insanely awesome, street-driven '57 Belair. Jeff and his Chevy won the Hot Rod Drag Week event this year, posting consistent sub 7-second quarter-mile times and then commuting to the next track on the exact same setup. Badass!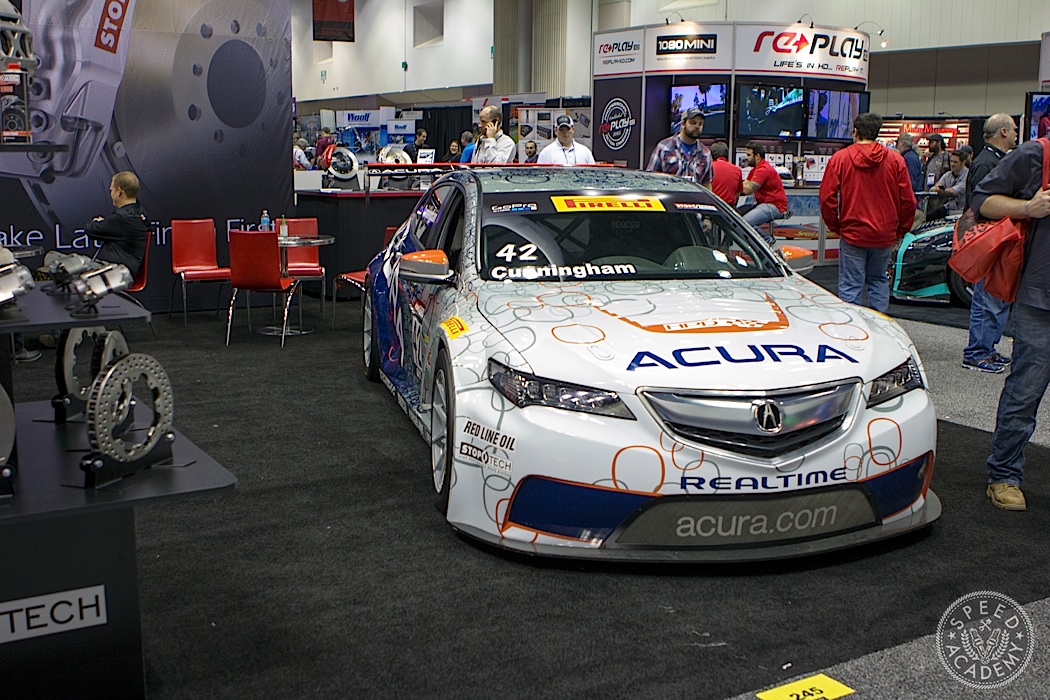 I've been a fan of Realtime Racing since back in the late '90s when they were racing relatively stock Acura Integra Type R's in the Speedvision World Challenge series. These days it's called Pirelli World Challenge and RTR is fielding this GT class Acura TLX. It's incredible to see how far RTR has come since those early days, because the level of engineering and build quality on their TLX is truly world-class.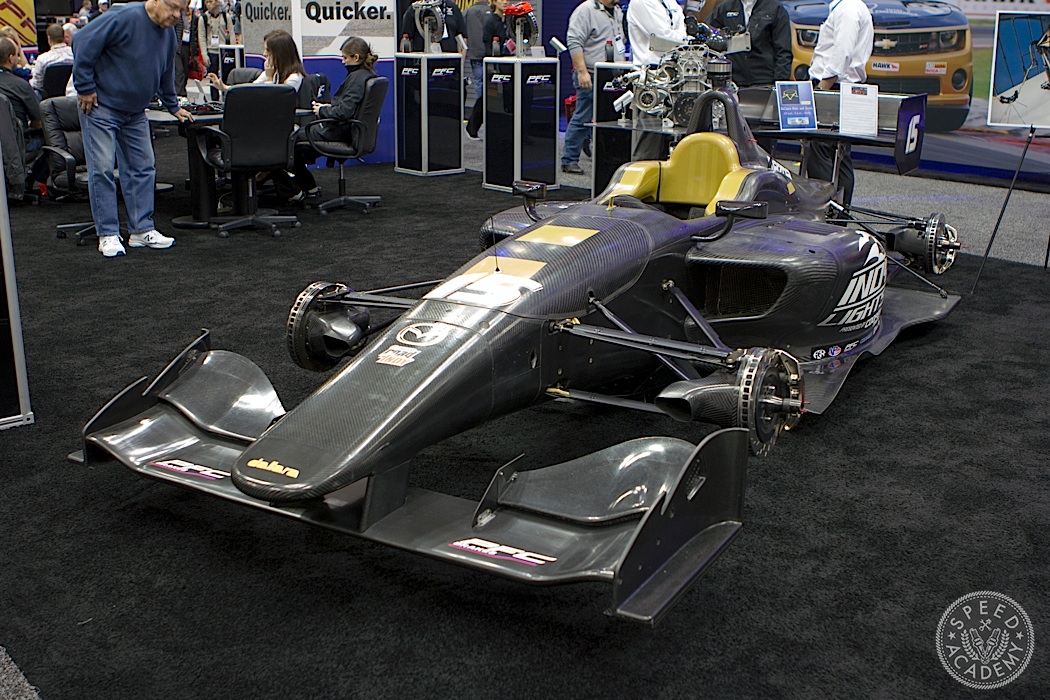 I really admire the carbon work and aerodynamics on this Indy Lights formula car, but this type of racing is so far out of my snack bracket I try not to look too closely. I did take a close look at the PFC brakes on it, though, which you can read more about in a bit.