Safety gear is a big part of the show, and I think the single item I lusted after the most was Stilo's new ST5 Zero Carbon helmet. This thing weighs just 2.62 lbs including fully integrated water, air and electronics. You hold it in your hand and you find yourself raising your arm in expectation of mass that's just not there. I also loved the single central latch for the visor, which has two steps on it, the first allowing a bit of air in and the second fully sealing it. Sure, it sells for $5,500, but that didn't stop Dale Jr. from ordering five of them for the upcoming NASCAR season. The benefit of the lightest helmet money can buy is taking the load off your neck, both from a fatigue standpoint but also a safety one. In a big impact, your helmeted noggin gets thrown around violently and lowering its mass greatly reduces inertia and thus the likelihood of strain or injury to your neck and surrounding hard and soft tissues.
Speaking of neck injuries, Schroth's new head & neck restraint really piqued my interest. A lot of companies have tried to build a better mousetrap, but until now I haven't seen one I liked more than the classic HANS design. Schroth really took a novel approach on this, especially as it relates to material choices. There's also a lot of very clever engineering going on here, so much so that I think it's one of the most innovative new products at PRI, so I'm going to do a detailed write-up on it soon. In the meantime, here's a few teaser pics to wet your appetite.
For pure sex appeal, it's tough to beat Alpinestars in the racing apparel department. Their gear isn't just worthy of an Italian fashion show, either. It's highly technical, anatomically designed, and built from materials that are both beautiful, comfortable and fire resistant. Because we like to look sexy and feel sexy when we're belting into a race car. Ain't nothing wrong with that!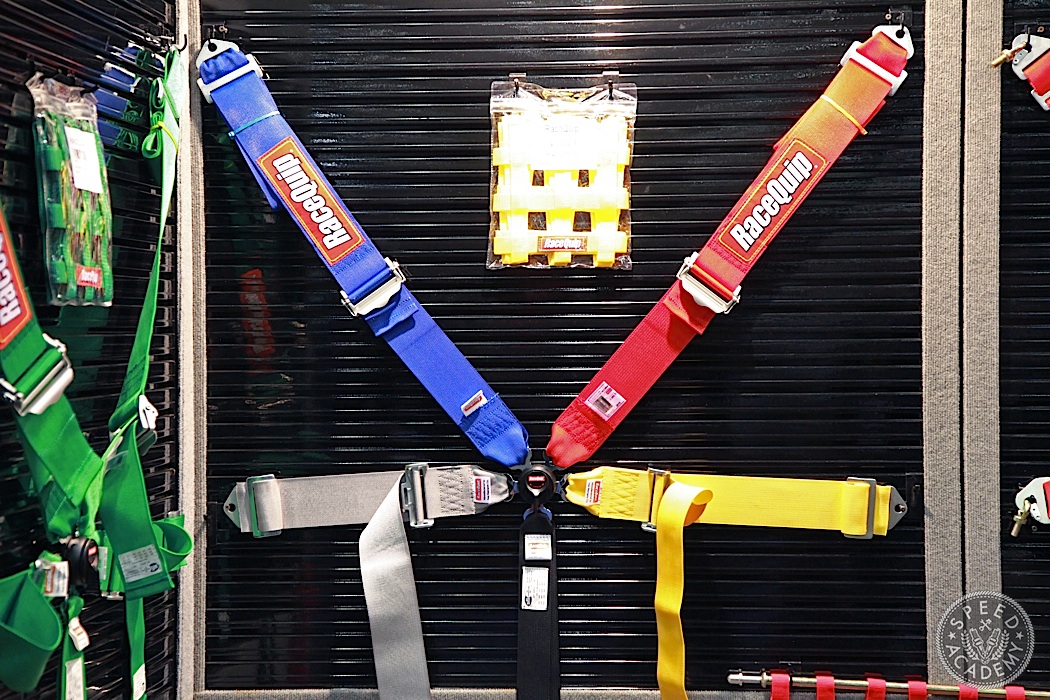 Founded in 1975, Racequip has been a value leader in the American auto racing industry ever since. Given our budget-minded approach to Project ASS2000, we're thinking about using their harnesses once we get a roll bar and racing bucket in there. Blue harnesses maybe? To stay with the "too much blue!" theme we've got going on already? Ya, black it is, then.
Simpson is another well-known American manufacturer of safety gear, including the Predator helmet (top right) made famous by The Stig on 'Top Gear'. Plus, as a daddy of two little dudes, I liked their baby seat.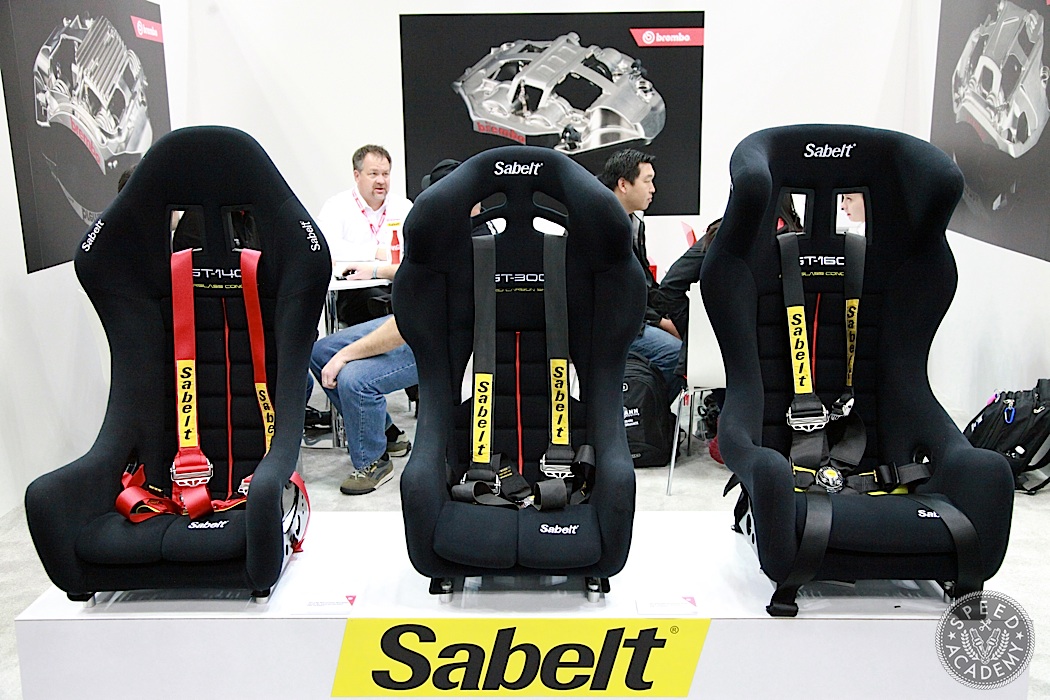 I've been trying to get my hands on a Sabelt GT-300 seat ever since I first laid eyes on one at PRI a few years ago. I really like the multiple harness strap openings because I'm tall in the torso and often find the shoulder straps a touch lower than I'd like.