I'm a forever-fanboy of Honda engines and of K24's in particular, since I won my first pro race (in the Canadian Touring Car Championship) with one of these under the hood. This Honda Racing HPD K24 is way sexier than mine ever was, though. Built for the National Midget series, it features a Darton sleeved block, custom forged crank and pistons, Engler ITBs and a Barnes belt-driven dry sump, good to the tune of 370-hp. Niiiiiice.
Ford Racing looks to be trying to take the fight to GM Performance by offering up a growing number of crate engine options, including controller kits and other accessories. We love the soundtrack and revs offered by a Boss 302 V8, but its overhead cam design definitely means its not as compact or lightweight as a GM LS or LT V8.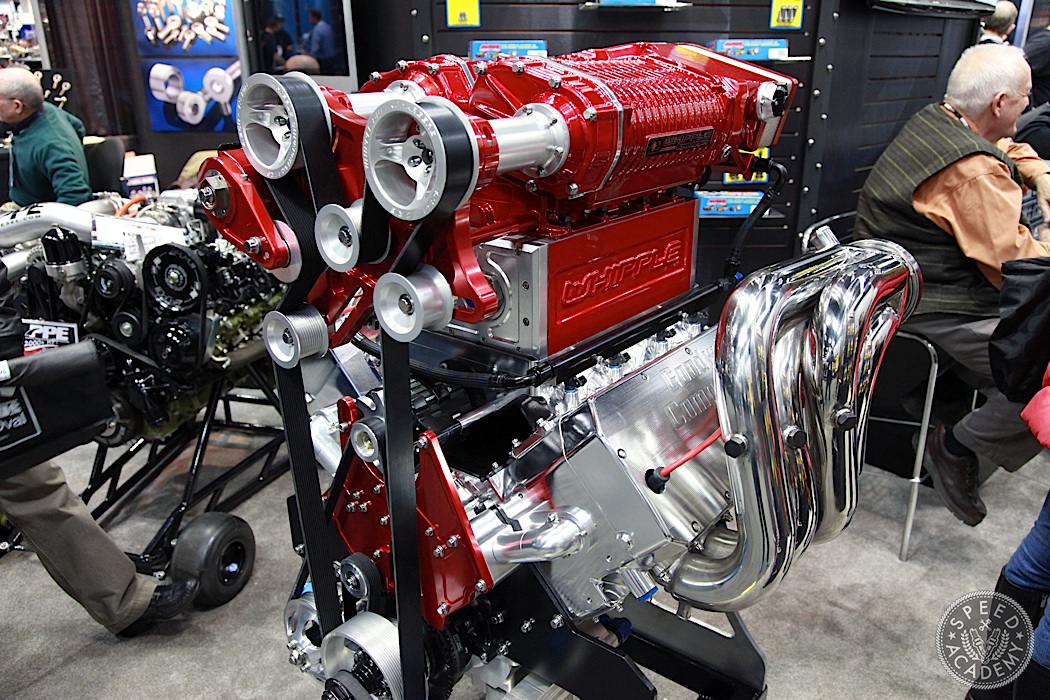 And the Gnarliest V8 At PRI Award goes to this Goodwin Competition Extreme 5.0 Bore Space Semi Hemi. It also gets the award for Best Tongue Twister Engine Name. Oh, and it makes 2000-hp on 93 octane pump gas. Daaaamn!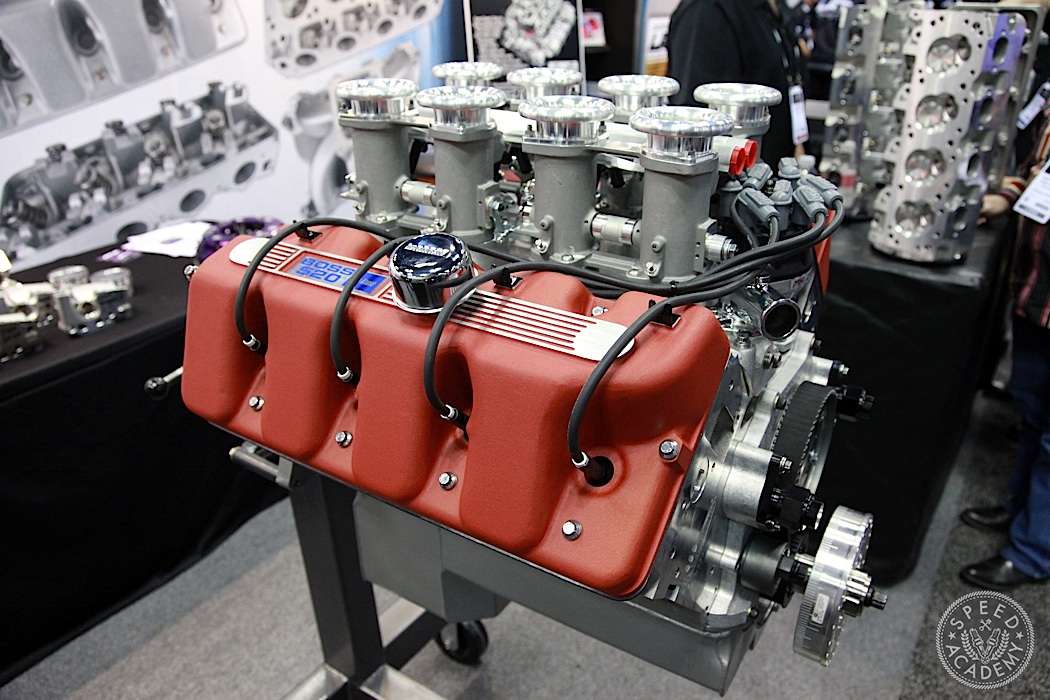 This 800-hp ITB'd Jon Kaase Boss 520 ain't too shabby either.
In other V8 news, Jenvey had this very trick ITB setup for GM LS motors on display in their booth. This plus a LS3 in my RX-8? Yes, yes, one-million times yes! Rotary fanatics, please send your hate mail to: aintcare@speed.academy