From a hard parts perspective, there was a lot of innovative turbo tech on display this year. This ingenious solenoid-actuated valve developed by Borg Warner turns a twin scroll turbo into a single scroll at a set rpm. It's a best of both scrolls design, with the quick spool up of single scroll down low in the rpm range and the top end power and fuel efficiency of a twin scroll. Well played, BW, well played.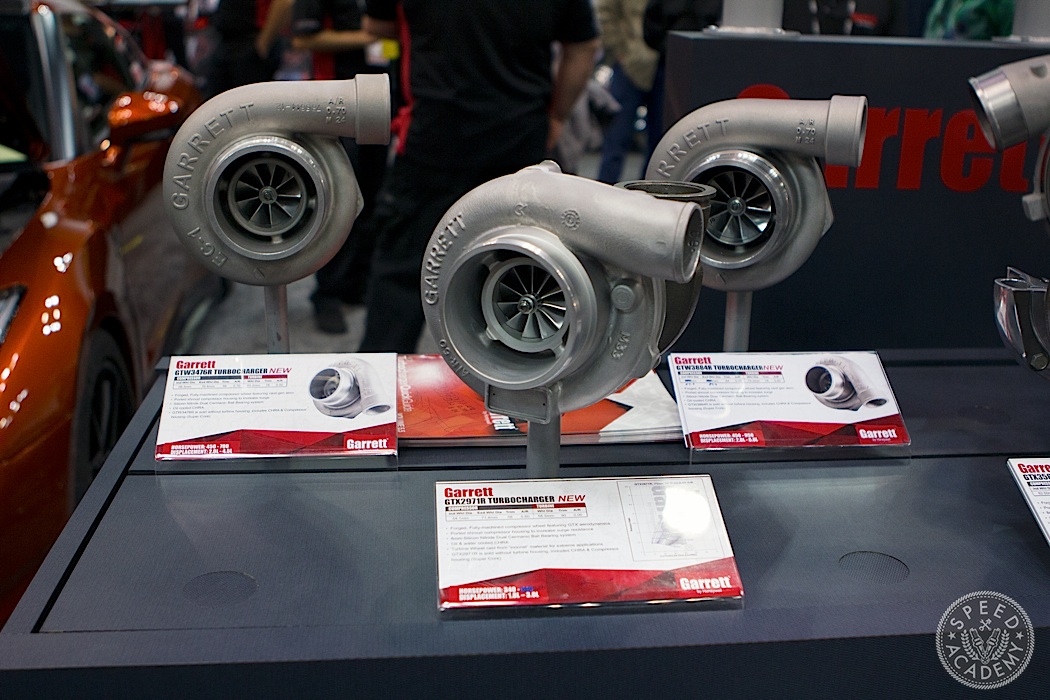 Garrett also had some very sexy turbos on display, including their new mid-range GTW lineup of snails (positioned between GT and GTX) and the new quick spooling GTX2971R. When Garrett designed the GTX2971R, using a forged milled compressor wheel and ceramic dual ball bearings in a water-cooled center section, they focused on faster spool up and quicker response by using a slightly smaller wheel than the much-loved GT3071 while also optimizing it for top end flow. This means you get less lag and more top end jam with the 2971R, all in a compact package capable of flowing enough air to produce 360 to 640 horsepower depending on engine size and boost level (recommended for engines from 1.8L to 3.0L of displacement).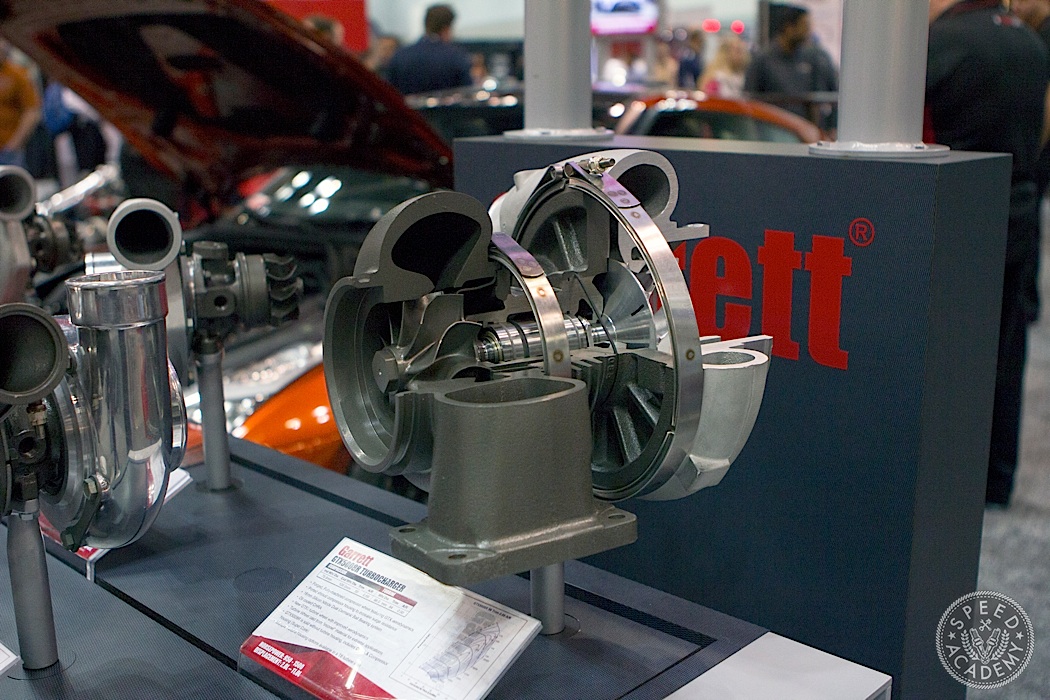 This cutaway of a monster GTX5008R that's good for a whopping 950-1500-hp made for some tasty eye candy. Might be a bit big for the ASS2000, though (recommended for engines from 2.8L to 11L of displacement).
Perhaps the most talked about product launch at PRI was Holley's HydraMat. This thing is so simple and so clever, it kind of blows my mind that nobody thought of it sooner. It's basically like a big tampon that sits on the bottom of your fuel tank (secured by magnets in a metal OEM type tank or by the foam in a fuel cell like seen above), soaking up fuel and delivering it to the pump regardless of how much the fuel is sloshing around in the tank. Check out BangShift's video showing Holley's HydraMat display in action to get a better sense of what it's all about.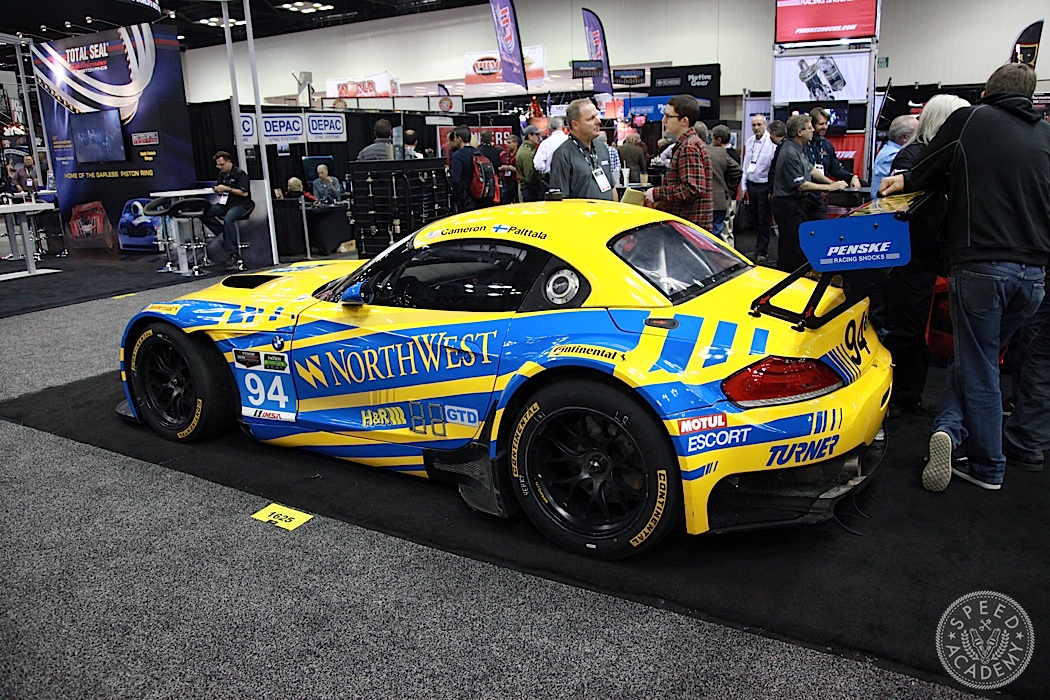 I felt it move…
Rumour has it Edelbrock is working on a supercharger kit for the Scion FR-S and Subaru BRZ, but all we could find in their booth was this. We're pretty stoked about the FR-S kit, since Edelbrock uses top of the line Eaton blowers and has a long history of engineering high-quality kits that are fully street legal and use sophisticated intake manifolds designed to maximize torque.
Actually, here's the teaser pic Edelbrock posted of their FR-S kit. See what I mean about the manifold? It's like an Alien helmet that makes power!
Sequential gearboxes like these two units from Hollinger make me angry. I want one soooooo badly, but I know I'd be spending my sons college fund unwisely in the process. On the other hand, maybe they don't need to go to college? Education is over-rated, right? RIGHT? Nevermind…