We just returned from our annual trek to the Performance Racing Industry Show in Indianapolis, which has a fun 7-hour road trip component to it for us.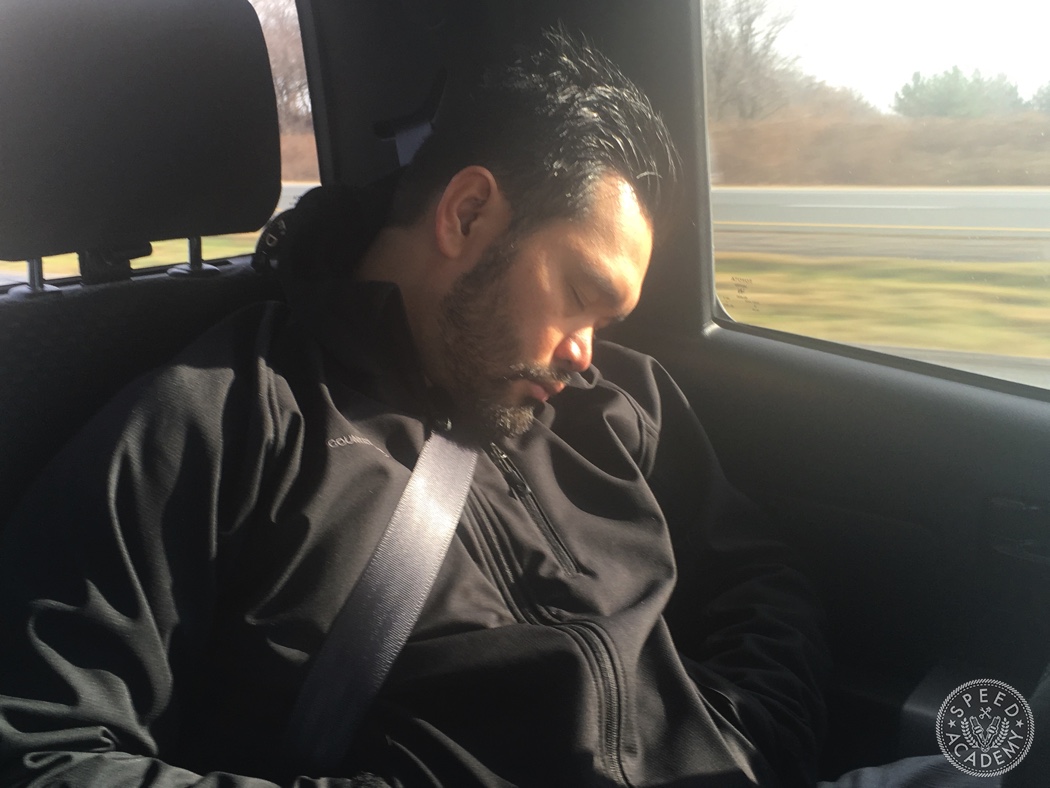 Or at least it was fun for me, Pete, our buddy Danno who you saw a few days ago in our Turbonetics twin turbo LS V8 swapped Porsche 911 video (Porsche purists, let the hate flow through you…), but Ken seemed less entertained by the drive.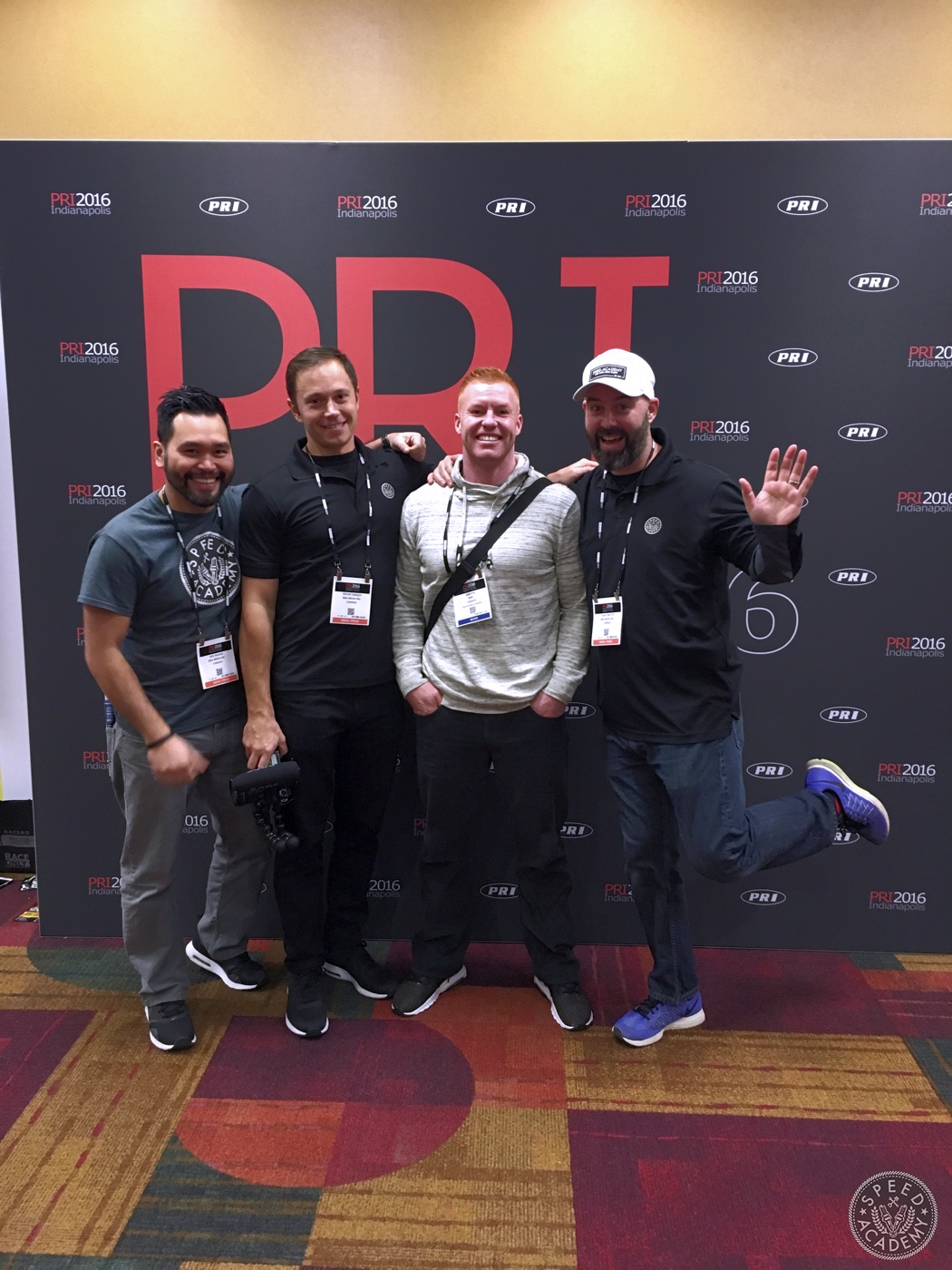 Ken perked up once we were at the show, though, and my JDM anime girly pose seemed to be a hit on our Facebook page.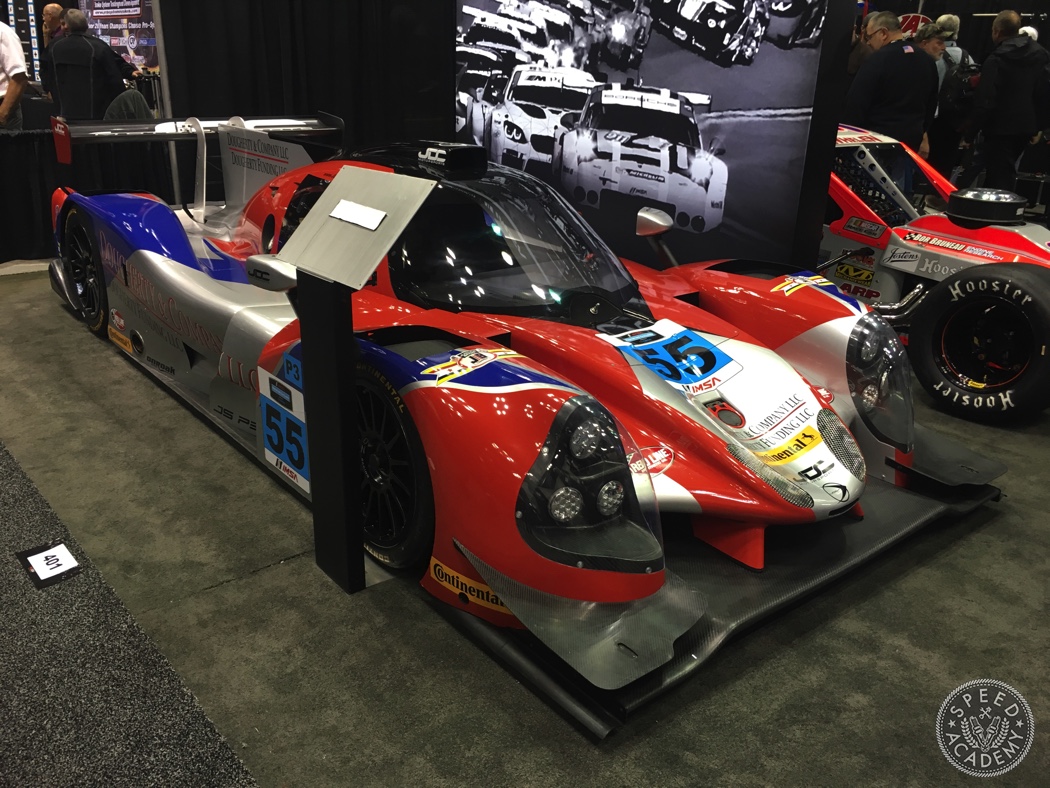 The cool thing about the PRI Show is that it's focused solely on the motorsport industry and the manufacturers that service and support it. And since the show is a manageable size, you can cover the whole thing in a day or two, but it's a 3-day show so you can take your time and attend some of the educational seminars if you enjoy getting smarter.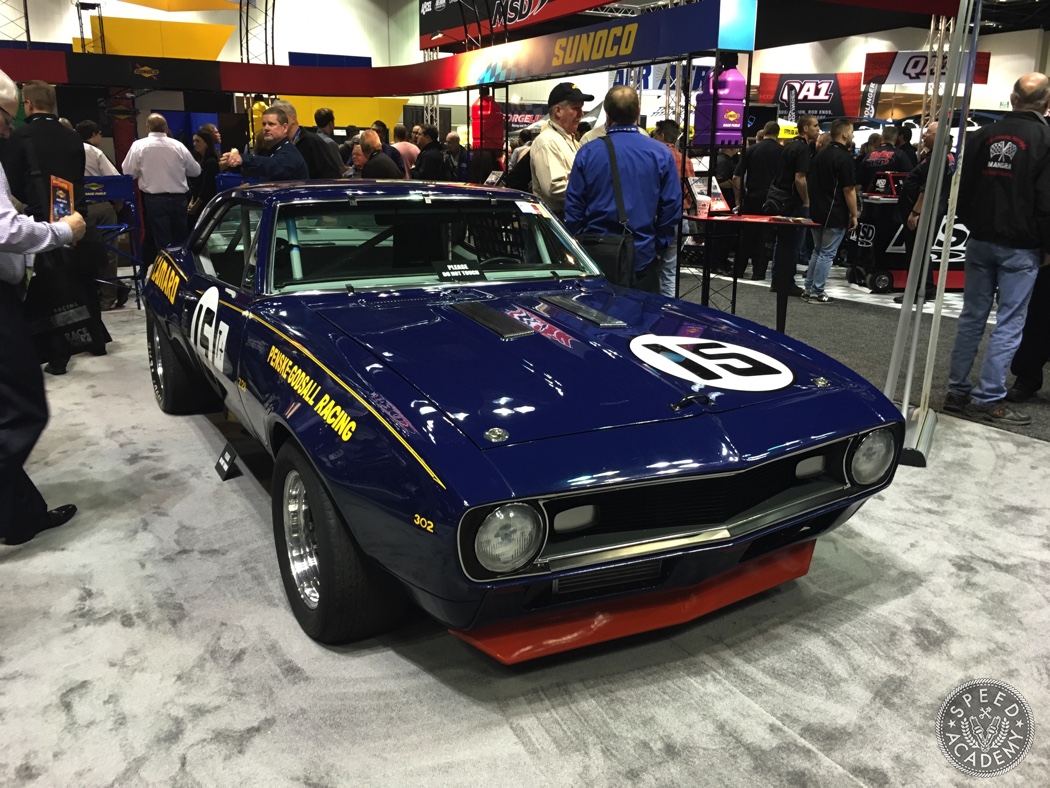 We're so smart already, we just focused on the newest go-fast goodies and coolest race cars and performance cars on display, including this gorgeous '67 Camaro racecar in the Sunoco race fuels booth. It's apparently one of the first Penske-built Trans Am cars and was driven by Mark Donohue. That's some impressive pedigree right there.
There are also plenty of modern, cutting edge racecars on display too, and we especially enjoy getting a close look at the aerodynamics on high downforce cars like this one. You can bet Ken will be borrowing some of these ideas for his crazy RX-7.
The PRI Show is also a great place to find new products we can put to use on our project cars. Given that there isn't a single wire left in Connie our 1977 Toyota Celica project, this Racepak Street Smartwire power control module and fully labelled wiring harness will make wiring and powering the old girl a snap.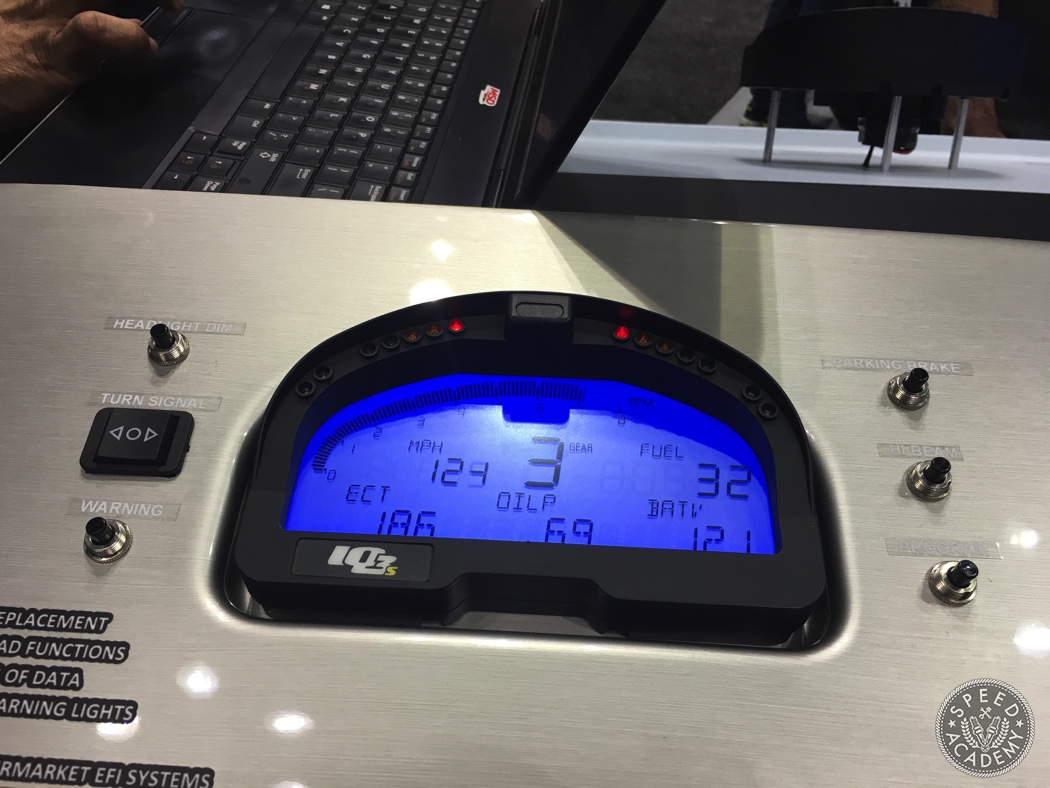 Especially when we combine it with this extremely slick Racepak IQ3 Street dash, which comes complete with integrated turn signals, auto-dimming when the headlights are powered on, and four programmable warning lights (we plan to use one for 'Danger To Manifold').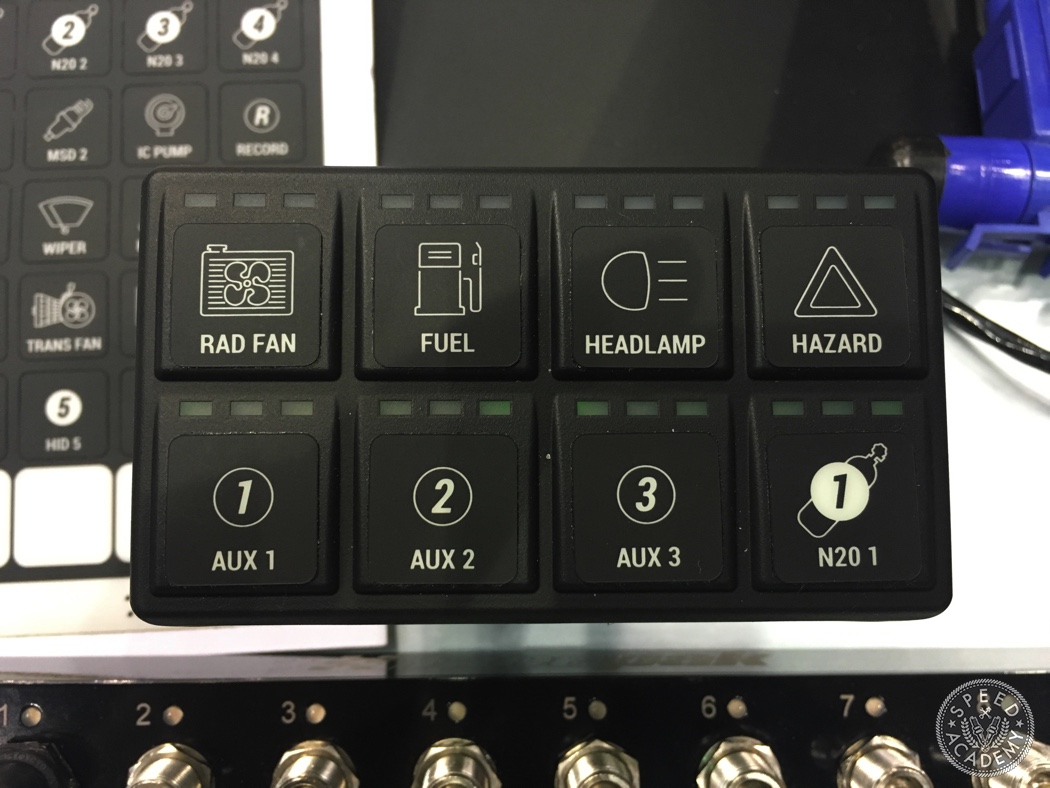 Plus this new Racepak keypad can be used to switch on and off all sorts stuff like headlights, hazard light, rad fan, wipers or a dash cam. We're pretty sure Aux 1 is for smoke screen, Aux 2 is for oil slick, and Aux 3 is for banana peel weapons.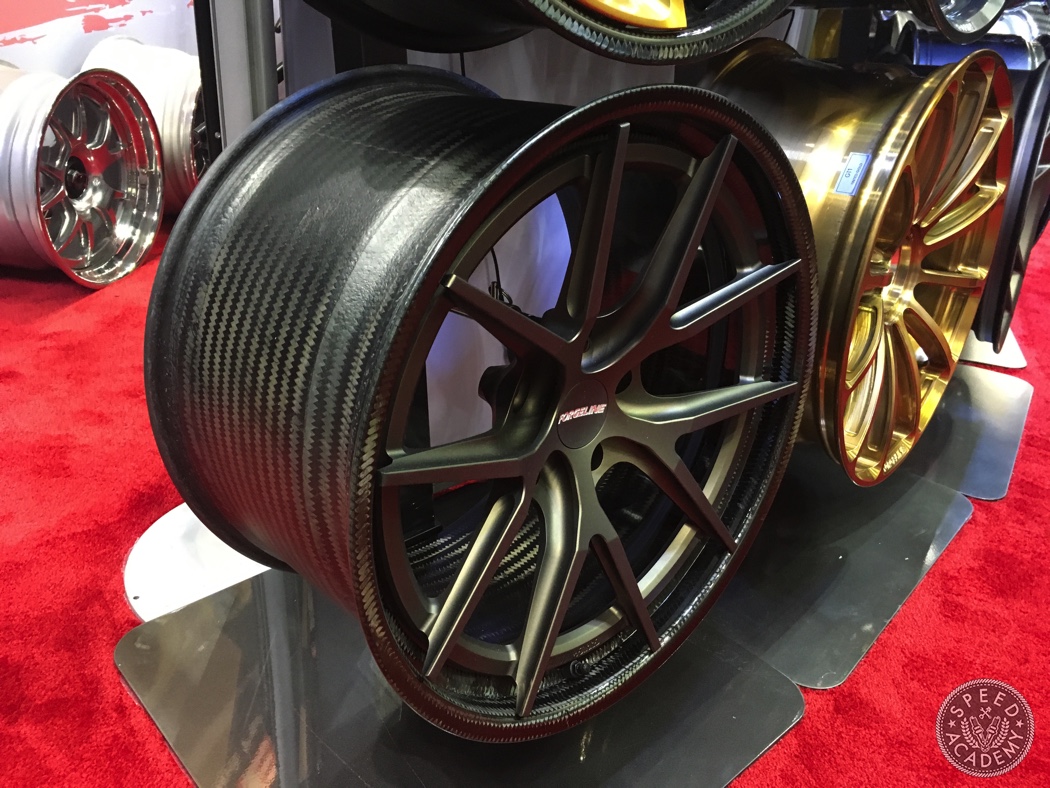 Or maybe you're just looking for the lightest wheels money can buy? How about the new Forgeline carbon barrel and CNC forged center wheels? Pretty wild combination.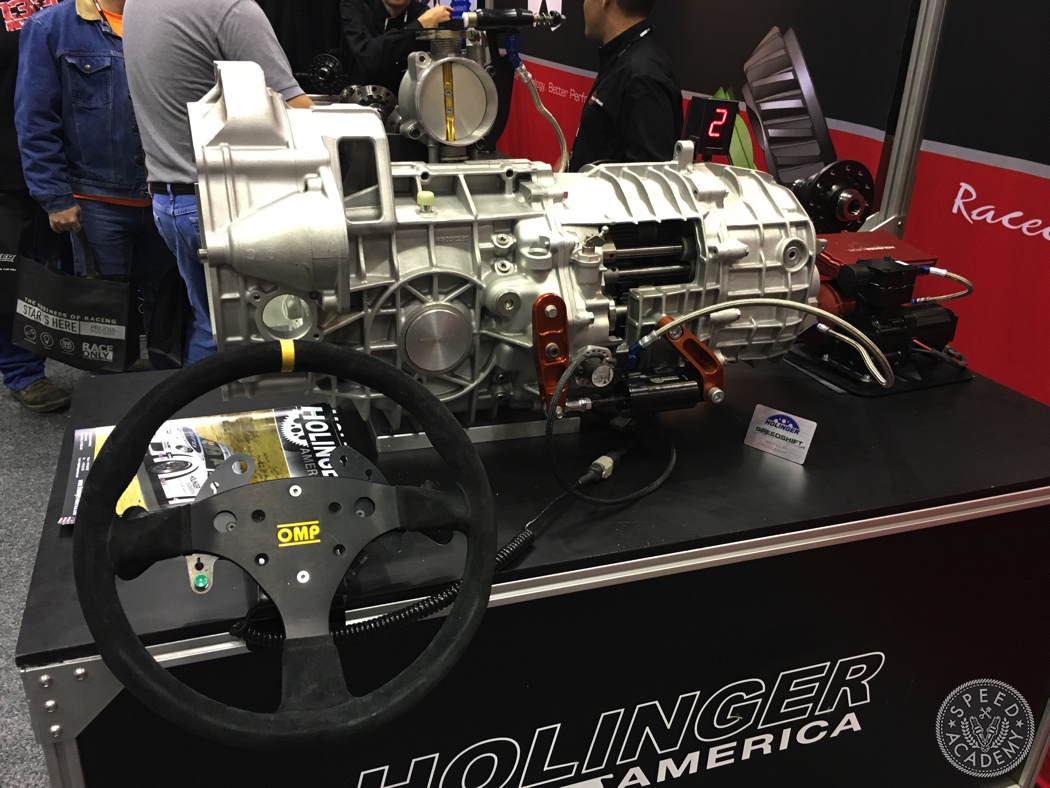 Sequential gearboxes are always at the top of our Want List when we win the lottery, this Hollinger display allowing you to pneumatically bang through the gears with the paddles on the steering wheel. So baller.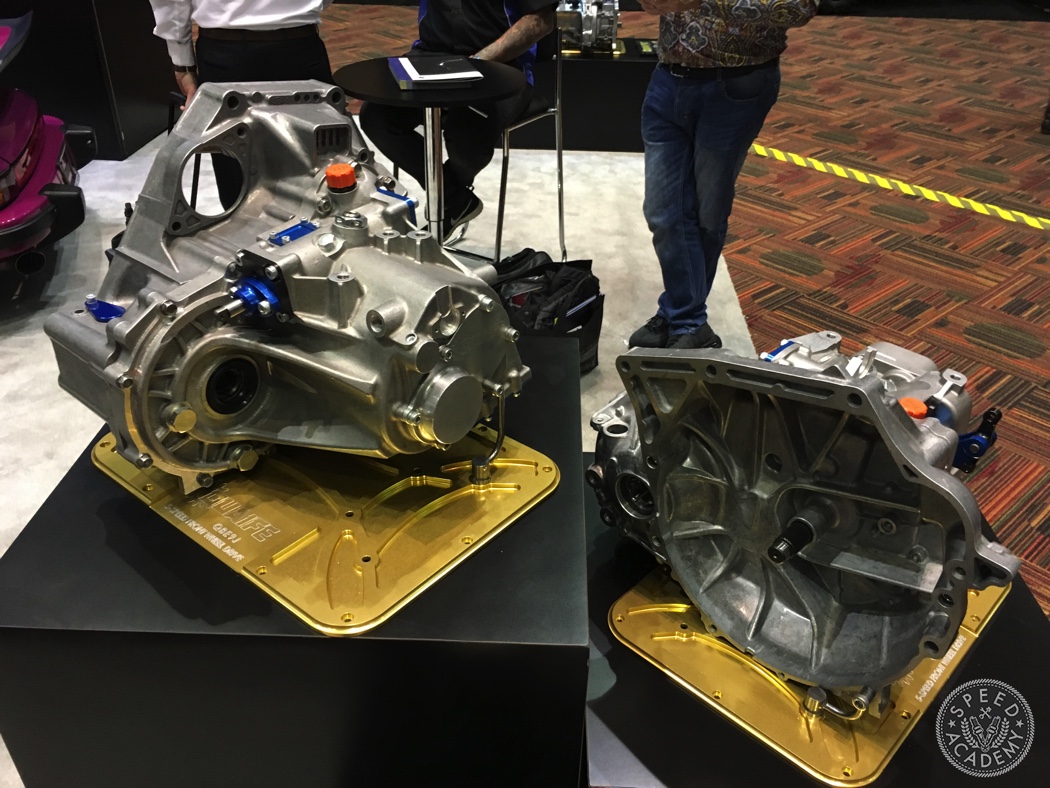 But what really blew our minds was how affordable Quaife Engineering's sequential transmissions are, especially their new lineup of FWD boxes that bolt up to the factory bellhousings for Honda K-series, VW GTI and Focus RS. At just $6,000, these FWD sequentially shifted boxes include the shifter box and cables. That is an incredible deal for a gearbox that lets you retain the factory bellhousing, clutch and flywheel and can be ordered with either straight cut or helical gear sets.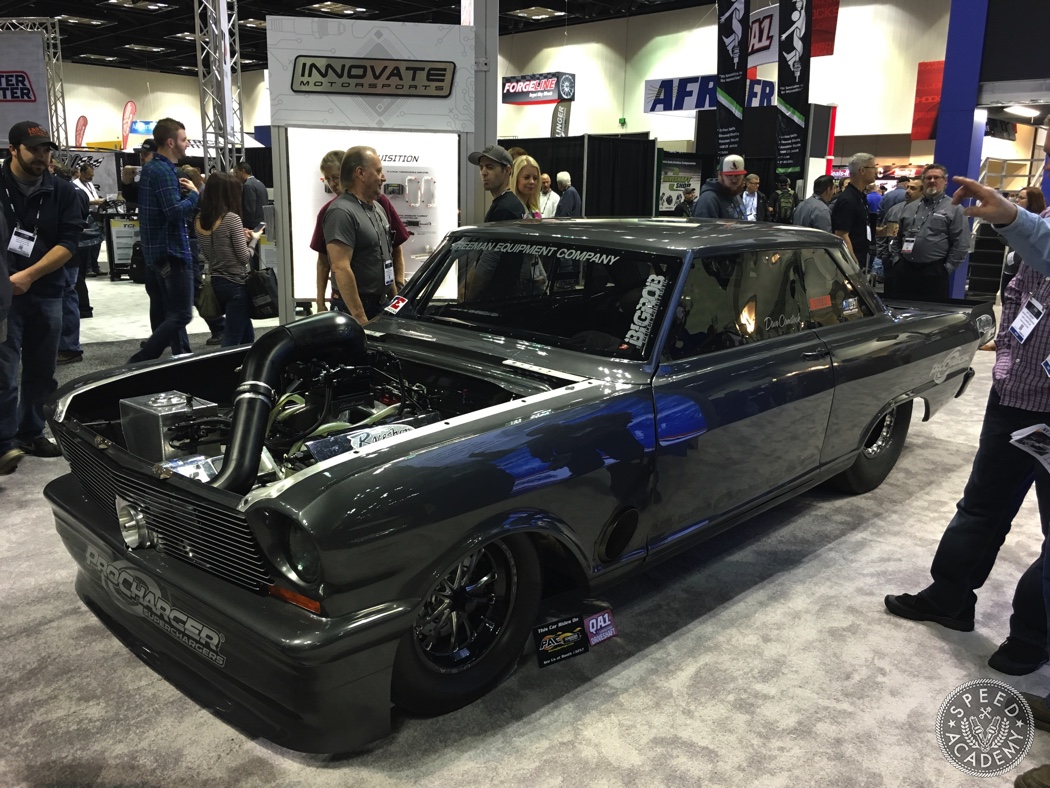 Coming from an import background we sometimes wrongly assume the drag racing scene isn't what it used to be, but based on some of the crazy, next-level drag cars we saw at the show the 1/4-mile scene is alive and well.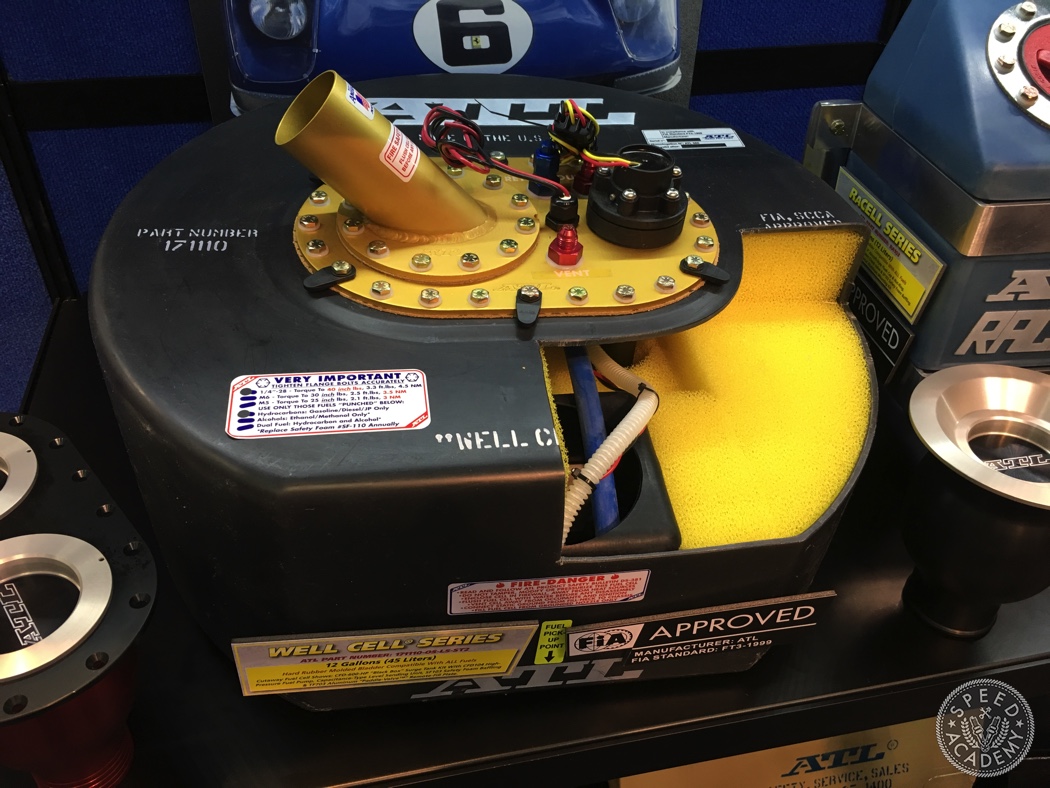 PRI also gives us the opportunity to connect in person with companies like ATL, a world leader in fuel cell technology, who've been very supportive of our builds over the years, from Ken's FD RX-7 to NV Auto's new 2JZ BRZ. You may even see this spare tire well sized fuel cell make an appearance in our '77 Celica's trunk.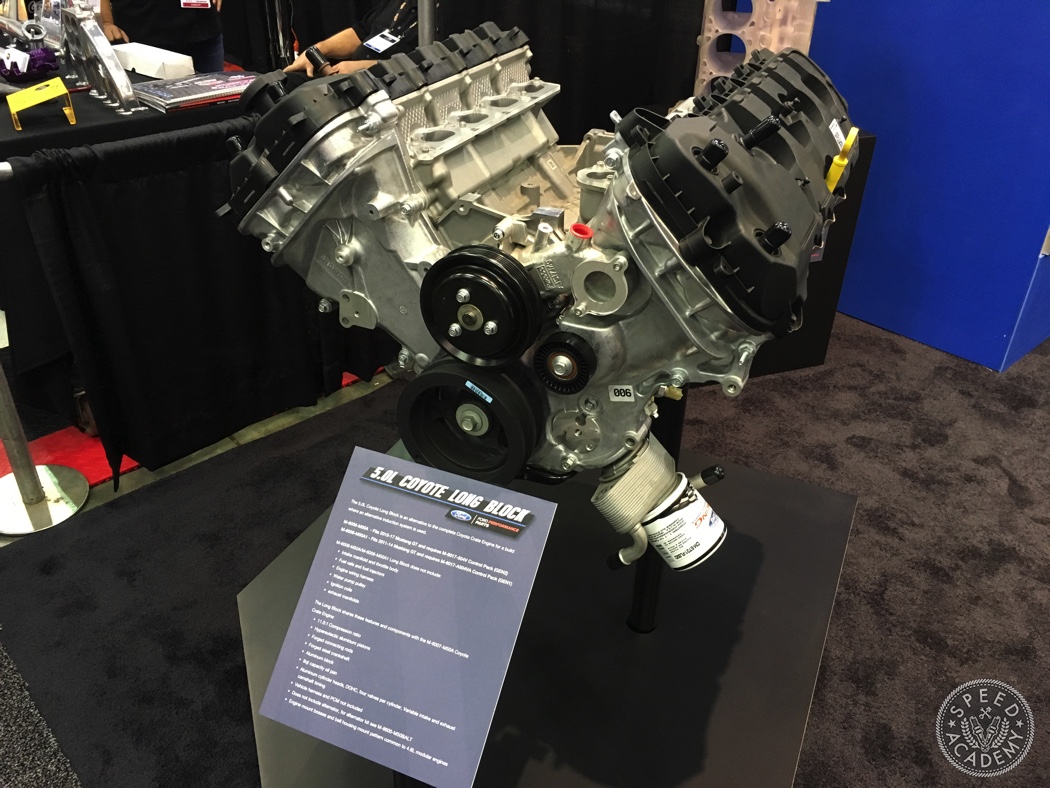 Quite a few automakers also have their race engine and crate engine options on display at PRI as well, including this Ford 5L V8 Coyote long block. We're enjoying the 4.6 in our S197, but someday we may have to stuff a Coyote under the hood.
Ford Performance also had their new turnkey racecar on display, the FP350S. This thing is a seriously impressive machine featuring a lot of high-quality parts including Motec data acquisition, AP Racing brakes, and Sachs Race coilover dampers.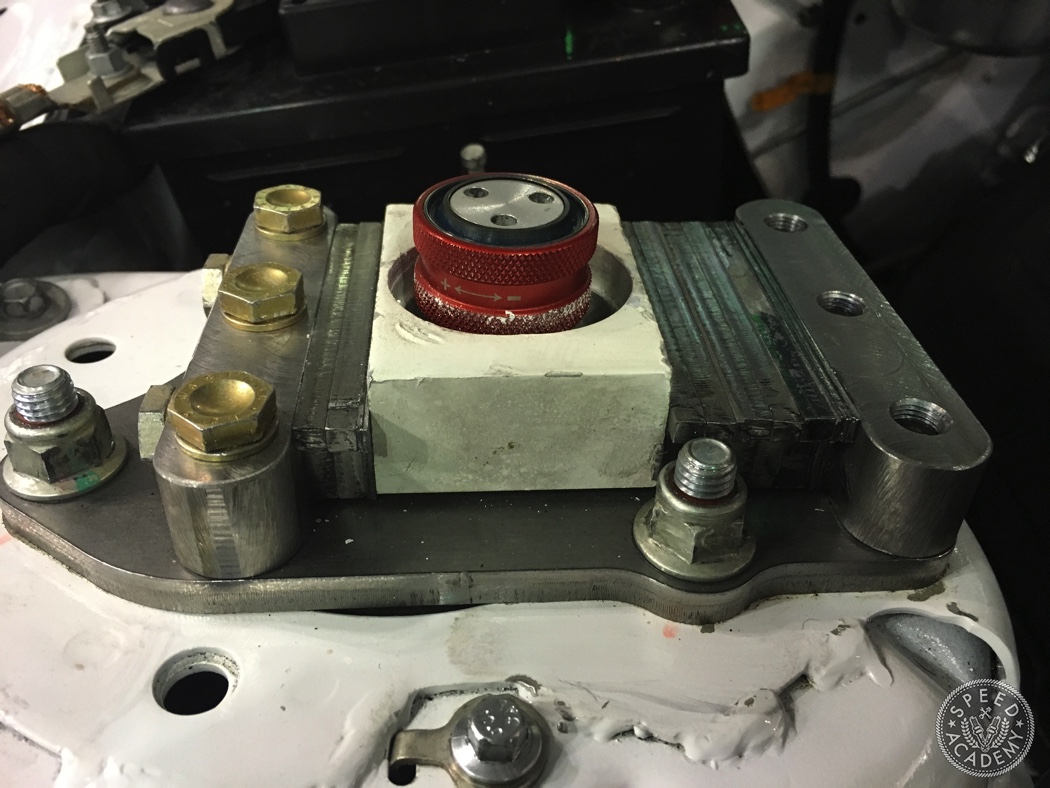 These front camber plates on the FP350S caught our eye, since they use shims to lock the plate in position so they cannot slip no matter how hard you smash the rumble strips at the track. Very clever idea, if you ask us.