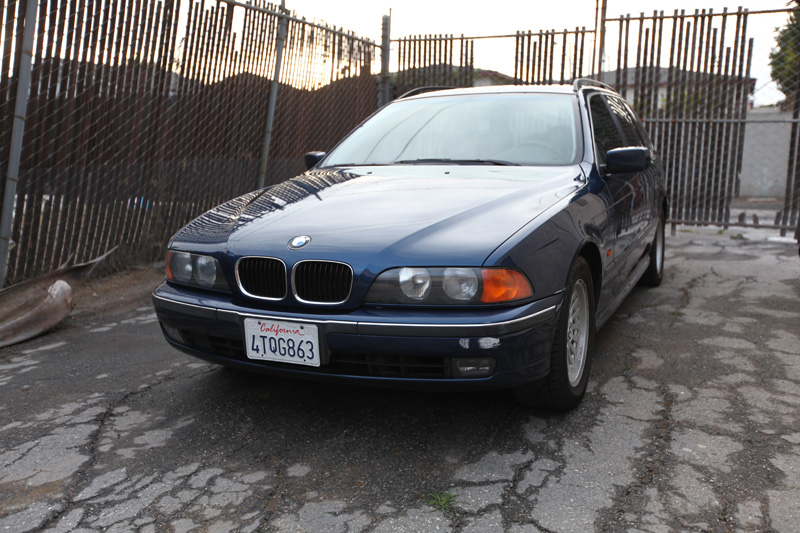 What happens when you want to have a parts hauler but don't care too much for trucks, SUVs, or minivans? You go buy one of Germanys finest station wagons ever built… Actually, that's probably bullshit because this 1999 BMW 540i E39 Station Wagon has had nothing but problems from the moment I drove it off the dealership's driveway.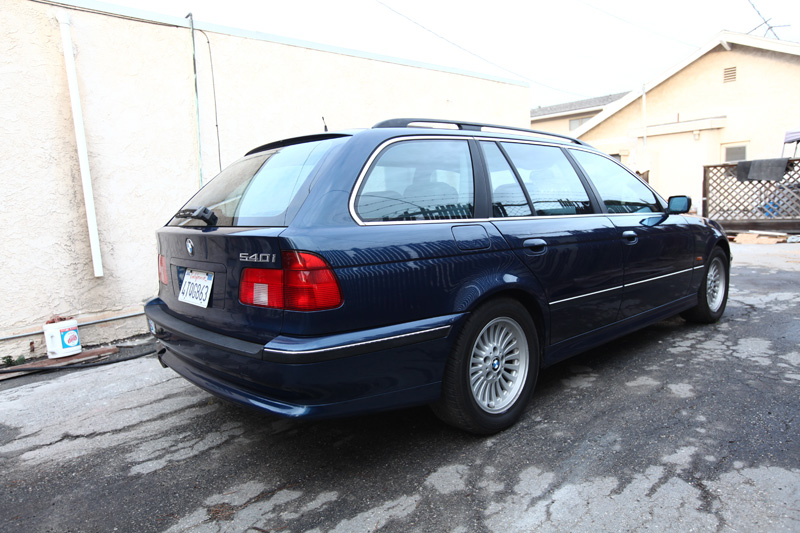 So why would I buy such a pile of steaming crap? Because I'm a sucker that's why. And the E39 touring as it's technically called is pretty much the sportiest looking RWD station wagon on the market that can be had for $5,000 of less. I know there are plenty of good looking Audis out there and trust me I thought long and hard about them but the AWD system would be a big burden for what I plan to do.
I also considered a BMW 3-series wagon but after much debate the 5-series was the smarter choice with more cargo space and better styling, in my opinion of course.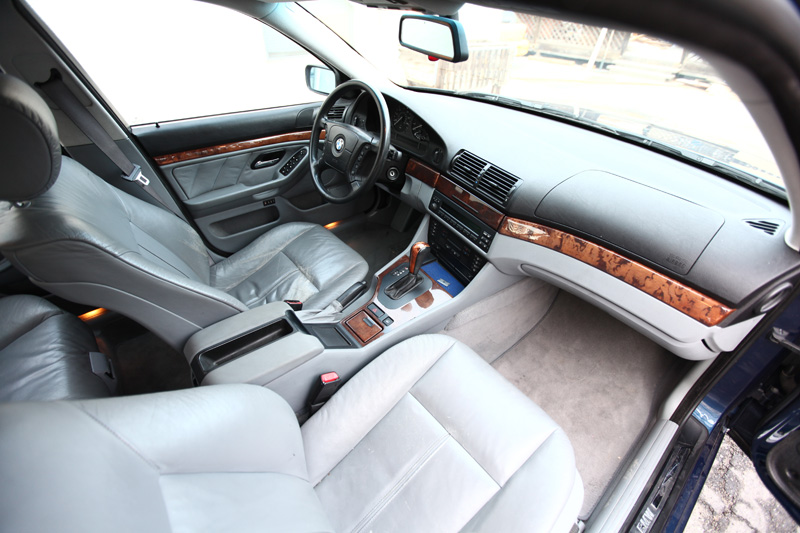 The electronics in these '99-'03 E39 wagons are always acting up and I don't necessarily think its shoddy engineering (ok maybe partly) but more so that people who owns these cars after the warranties are out don't want to spend any money maintaining or fixing them. So the cars go neglected until they have enough problems where the owner decides it's time to sell it and move on.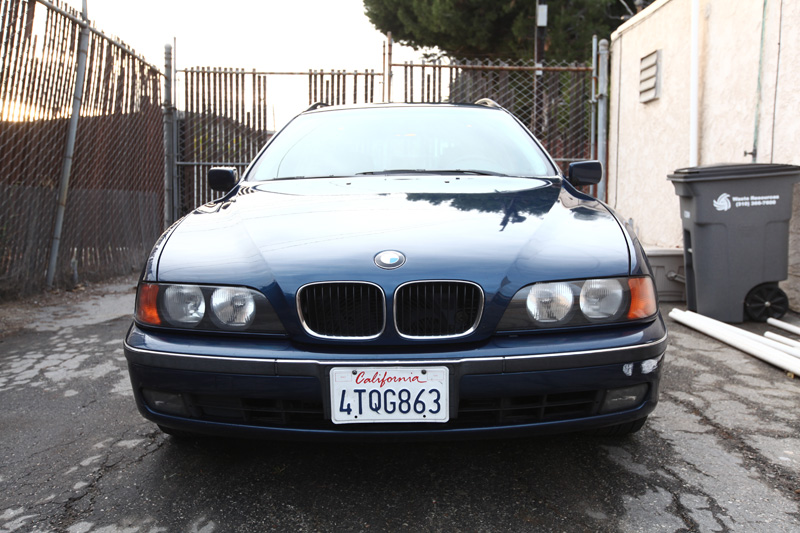 That's where I come to the rescue and give this poor car another chance at life. It never starts well and as I mentioned, the moment I drove this thing off the let I knew we were in for a tough start. After about three miles the transmission kicked into limp mode, luckily it was still driveable but halfway home the massive oil leak on the right side of the valve cover started to make its way onto the manifold and burn off which produced a helluva stink and I thought the car was going to catch fire. Luckily it didn't despite me inhaling all the fumes from it due to a cracked fresh air duct in the engine bay. I was lying when I said there are a ton of things wrong with it!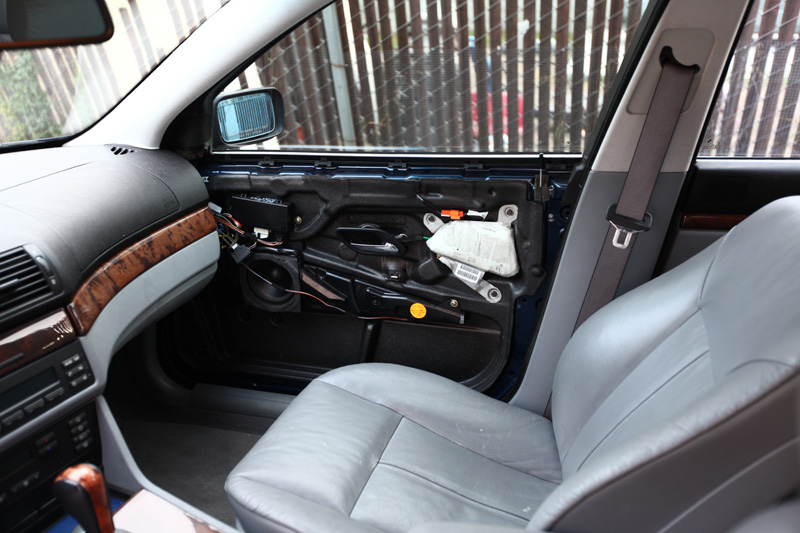 When I got home, I decided to roll the window up on the passenger side door and if you've ever owned or are familiar with 2000 era BMWs then you know the window regulators are all crap and fail. Sure enough this one just happened to go on my first attempt to bring the window back up to its closed position. The fix is relatively easy but dammit, all these minor issues end up costing a lot of money and I don't want to spend cash on repairing a car, I want to buy go-fast parts!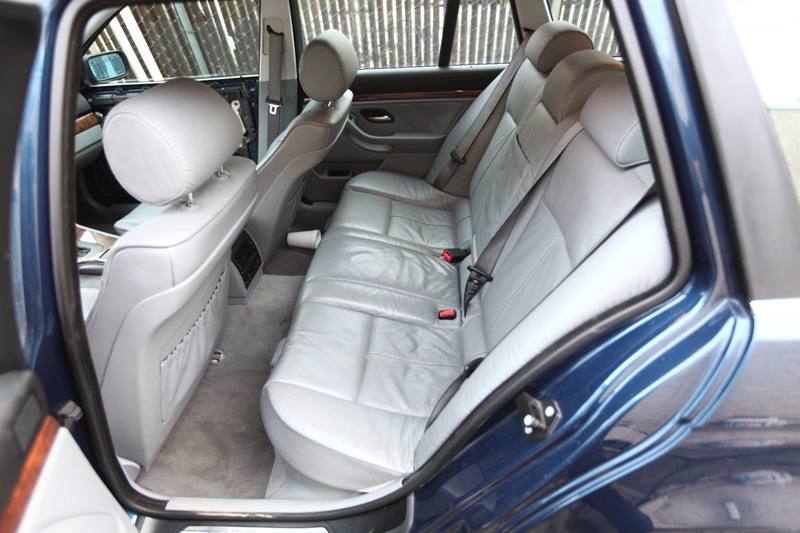 So what are the plans for this wagon? The long list includes yanking the tired 160,000 mile V8 engine and auto trans and replacing it with a Toyota 2JZ-GTE engine and 6-speed transmission. Now why would I want to do that you ask? Forever now I've been trying to build the perfect daily driver. Something that hauls ass and can be used everyday while having enough space to move stuff around. I thought I build that with my last Nissan 240SX with a GM LS3 crate engine stuffed in between the strut towers but sadly it was too stiff, too small, and too damn pretty to use as a daily.
The mistakes I made with that car won't happen with this one as (I hope) I'm wiser and understand what needs to be accomplished within the goals of this build.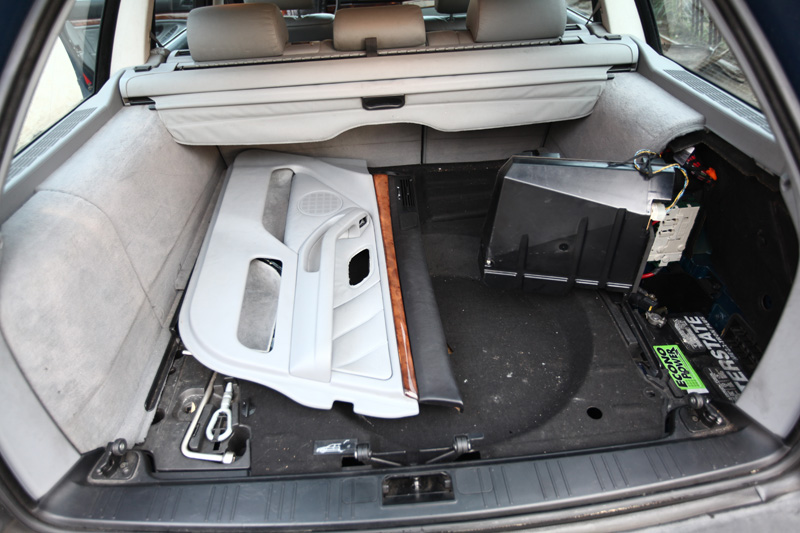 There's a lot to do so this is one of those builds that won't happen overnight as dropping a 2JZ engine into this chassis isn't exactly easy. It also doesn't help that the car is sitting at a friends house, 3000miles away. However, I'm anxious to get started on this build so expect updates sooner than later!