Alright rotorheads, it's time for me to dust off the RX-8 and reintroduce it to the world. As some of you know, this car was a project build at Modified Magazine the last few years and has gone through a fairly thorough series of upgrades, including a fully rebuilt Renesis 13B 2-rotor engine using Goopy Performance seals, Racing Beat lightened rotors and porting templates, and Mazdaspeed race bearings, all assembled by our buddy Joe Ferguson from RPM Motorsports and tuned by Jeff at MazdaManiac using a Cobb AccessPORT. Here's a quick video clip where you can hear this unique and dare I say spectacular-sounding Renesis revving to 10,000 RPM.
But before we went nuts with the engine and a lot of other mods, I bought this '05 RX-8 Sport model back in 2010 for about $10-grand with some tired, old Toyo T1R summer tires and a Mazdaspeed cold-air intake and front bumper on it. The engine was still relatively low mileage (around 65,000 km) but had clearly been run hard , since the battery had the tell-tale signs of being boiled to within an inch of its life. With a quick brake pad upgrade to Hawk HP+, I took it to Toronto Motorsports Park for a baseline test and turned an underwhelming 1-minute 29.66-second lap time. The used up OE size (225/40R18) tires simply had no grip, especially the fronts, and the engine felt pretty anaemic. But I was immediately impressed by the sound the Renesis engine made at 9,000 rpm, and it was easy to tell the chassis was extremely well balanced. With a little tuning, this thing was going to be a lot of fun and my plan (just like with my G35 coupe build) was to document the entire progression of the build with lap times and other types of in-car data, along with dyno results for any engine upgrades.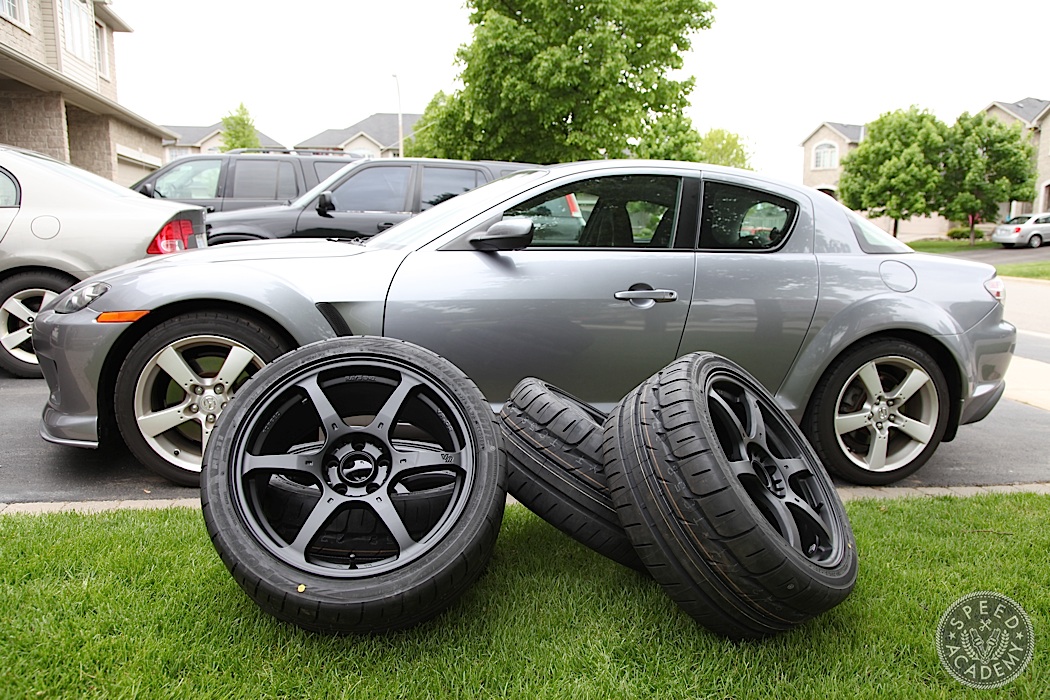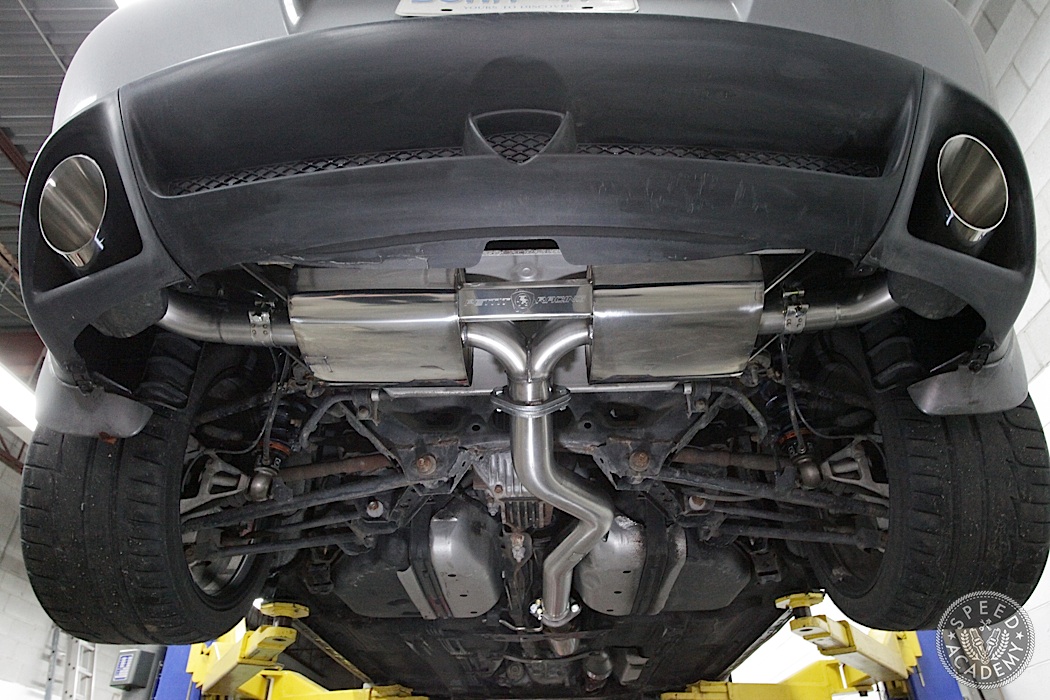 The original premise for this project was for it to be a SCCA Solo 2 STX class build. As you autocrossers will know, STX is a street tire class that allows basic wheel, tire, suspension and brake upgrades, but no crazy aero or aftermarket forced induction. My first upgrades were ultra-baller matte black Volk Racing VR.G2 wheels in a STX legal 18×9" size, wrapped in STX legal 265/35R18 Bridgestone RE-11 tires. Basic power mods are also allowed in this class, stuff like the aforementioned Mazdaspeed cold-air intake as well as a Racing Beat header and sexy looking and sounding Pettit Racing/Milltek Sport exhaust I upgraded to early on in the build.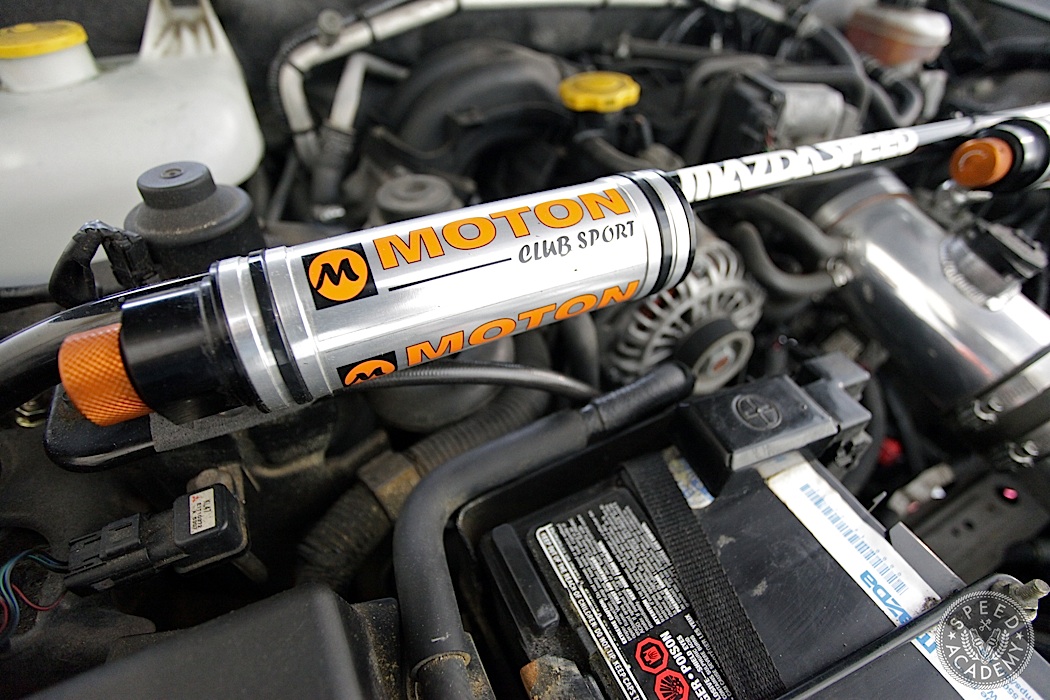 To be honest I always knew we'd modify this car beyond the STX limitations, especially once I fell in love with its incredible handling balance and high-revving rotary engine, but for the first year of the project I wanted to build it for STX and run it at the Solo 2 Nationals, the biggest grassroots motorsport gatherings in the world and an event I had yet to tick off my go-fast bucket list. So the STX build continued, including installing an Odyssey PC680 battery in the trunk (don't even get me started on the battery woes this car has been through!) and installing some BC Racing coilovers before upgrading further to Moton Club Sport dampers equipped with Hypercoil springs. On the street I really liked the BC coilovers and they worked well at the track too, but because their rear shocks had fairly limited travel, the car had some snap oversteer in it when encountering bumps mid-corner. So that's what really motivated the move to Motons, not that anyone ever needed an excuse to step up to world-class dampers when trying to go fast.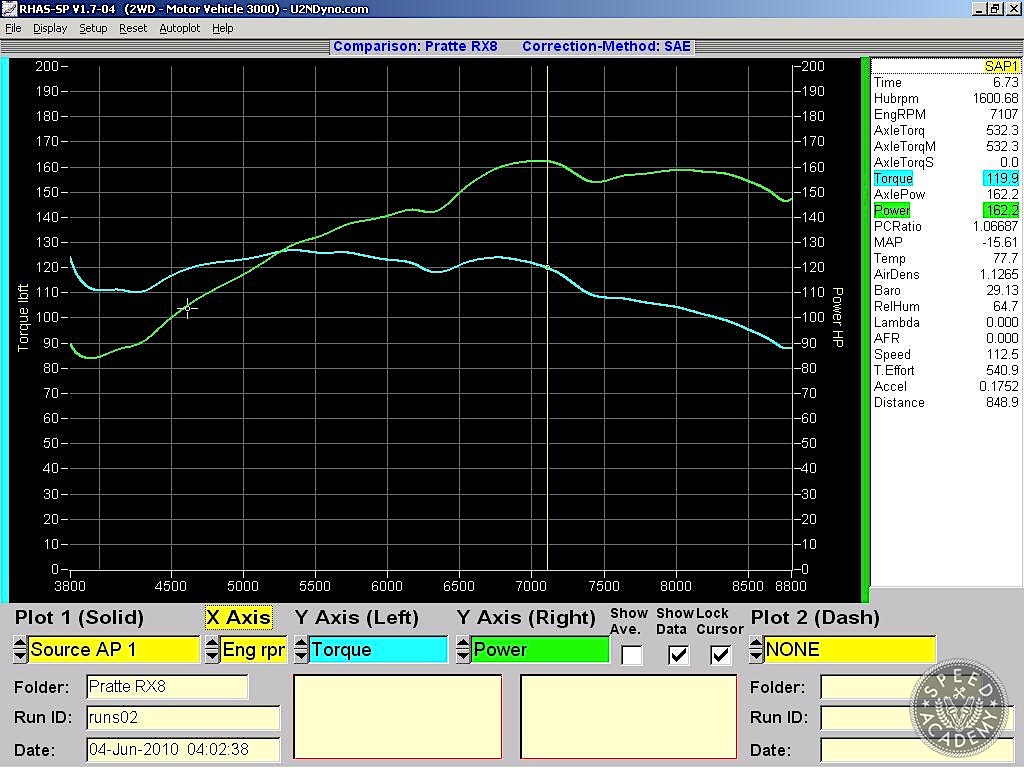 Thanks to the damper upgrade, the lighter and wider Volks, and the stickier and wider Bridgestones, lap times were now down into the 1:23's at TMP, despite the engine only making 162-whp the first time we bolted it to OnPoint Dyno's Dynapack hub dyno. As you can see from the graph, the third and final "hump" isn't climbing up to the more typical 18o-ish whp a healthy Renesis engine should make, which led to a whole host of maintenance and upgrade work to try to address this. I started with the usual stuff, like changing the spark plugs and coils, but that had no real impact on power output. I then upgraded to Black Halo Racing fuel pump and ignition coils and wires, but these didn't revive the top end power either (but were still worthwhile upgrades since the OEM fuel pump and coils are known weak spots), nor did a combustion chamber de-carboning procedure. Next we thought maybe the catalytic converter was plugged, but the Racing Beat mid-pipe with high-flow HJS Motorsport cat didn't solve the problem either, though combined with the other exhaust mods we did inch up to around 170-whp.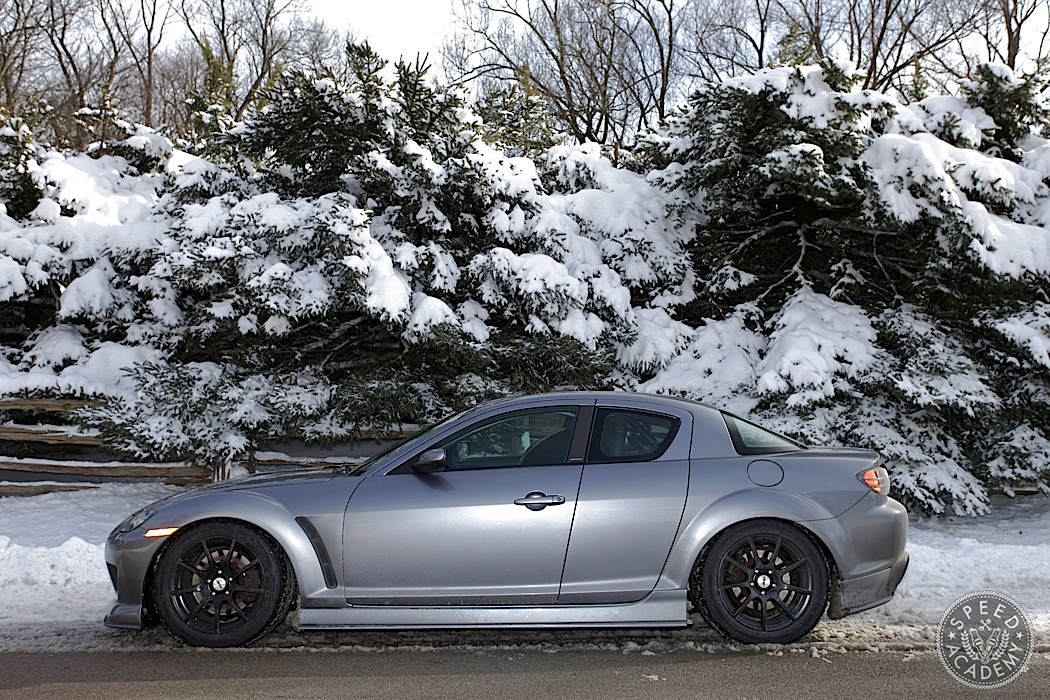 But then I knocked my wife up and suddenly the whole STX plan, including optimizing the stock engine's output, pretty much went out the window. Travelling to the States to dodge cones didn't seem like such a high priority when winter wasn't far off and there'd soon be a newborn baby and a sleep-deprived wife at home. So I bailed on a Solo 2 National Tour event in the Poconos, cancelled my trip to the Nationals, and went back to the drawing board on the entire build plan.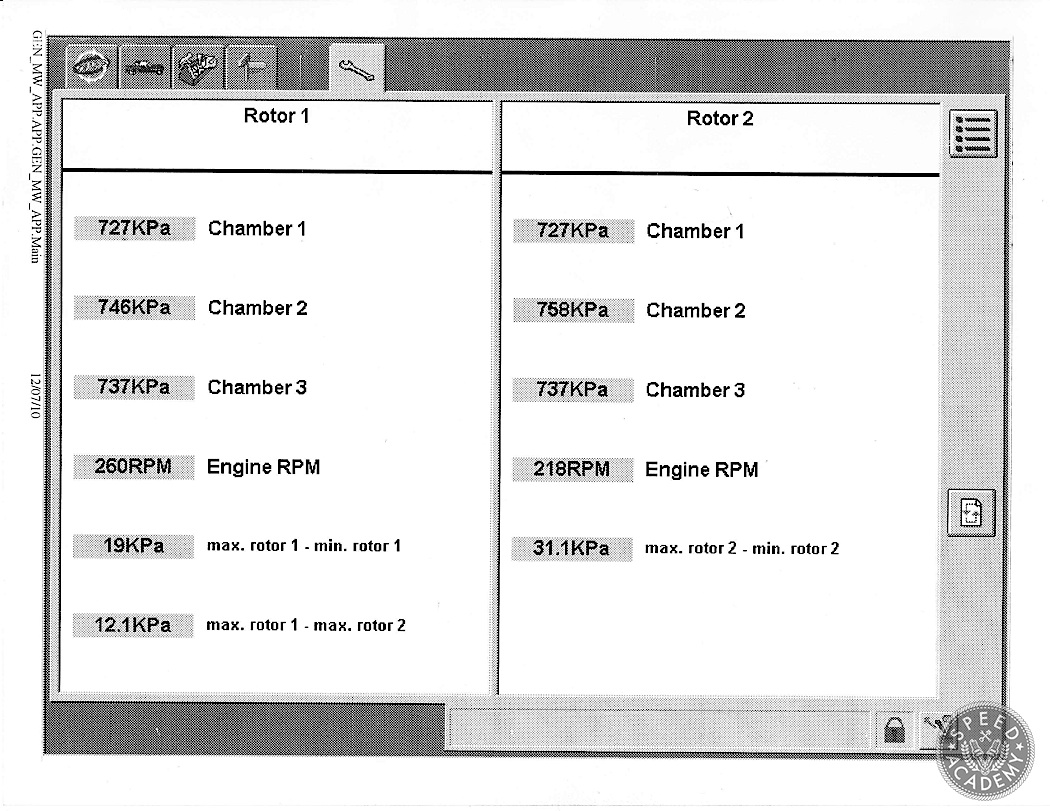 This is about the time I finally got around to properly compression checking the stock engine (not an easy feat on a rotary engine, but my local Mazda dealership had the required specialty tester to get an accurate reading), which blew compression numbers just high enough not to qualify for a factory replacement engine but still far too low for anyone trying to make more than the 170-whp we were stalled at (minimum acceptable compression before the engine is replaced according to Mazda is 680 KPa or 98.6 psi, while a normal, healthy Renesis should be at 830 KPa or 120 psi).