It's no secret that we have a soft spot and a hard-on for all things rotary. There is just something about that whimsical witchcraft of spinning triangles that captures our hearts and our minds. So when we received an invitation from our good friends at Goopy Performance to join them at RotorFest 2013 (August 25th), we jumped at the chance to check out this annual gathering or hardcore rotorheads.
Once we arrived at ATCO, the sights were also accompanied by the delicious and varied engine notes produced by the different port configurations, not to mention the smell of premix floating in the crisp morning air. The paddock scenery was further enhanced by the background scream of rotaries at full tilt going down the drag strip. Check out this clip from from Youtube to get a taste of the assault on visual and auditory senses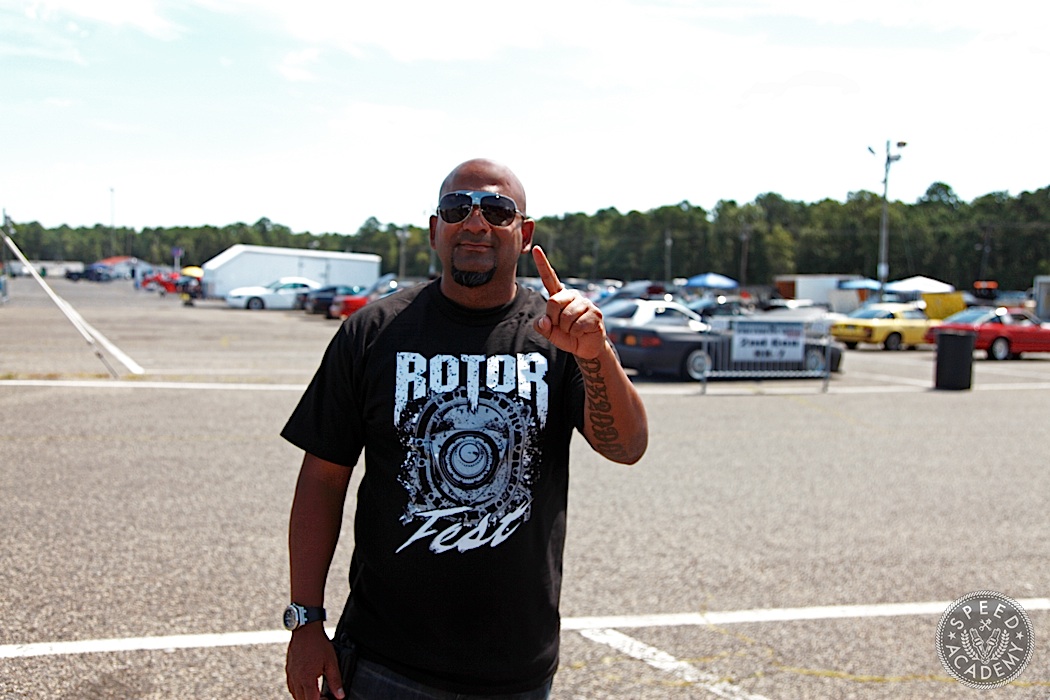 We met up with the organizers and our hosts, Roan Farquarson and Javier Ortega (above), who showed us around the event and introduced us to the drag racers.  They also gave us the background story on the event. Turns out Rotorfest has humble beginnings, having started as a casual gathering of rotary owners from the New Jersey area that continued to grow until it was held at the nearby Island Dragway. Despite its growth and success over the years, 2007 seemingly marked the last year for Rotorfest. But the dedication and passion of die-hard rotary enthusiasts helped to bring it back in 2012, Roan and Javier working together with their community partners to bring it back bigger and better than ever. "The event is as much about the people as it is about the cars", states Roan.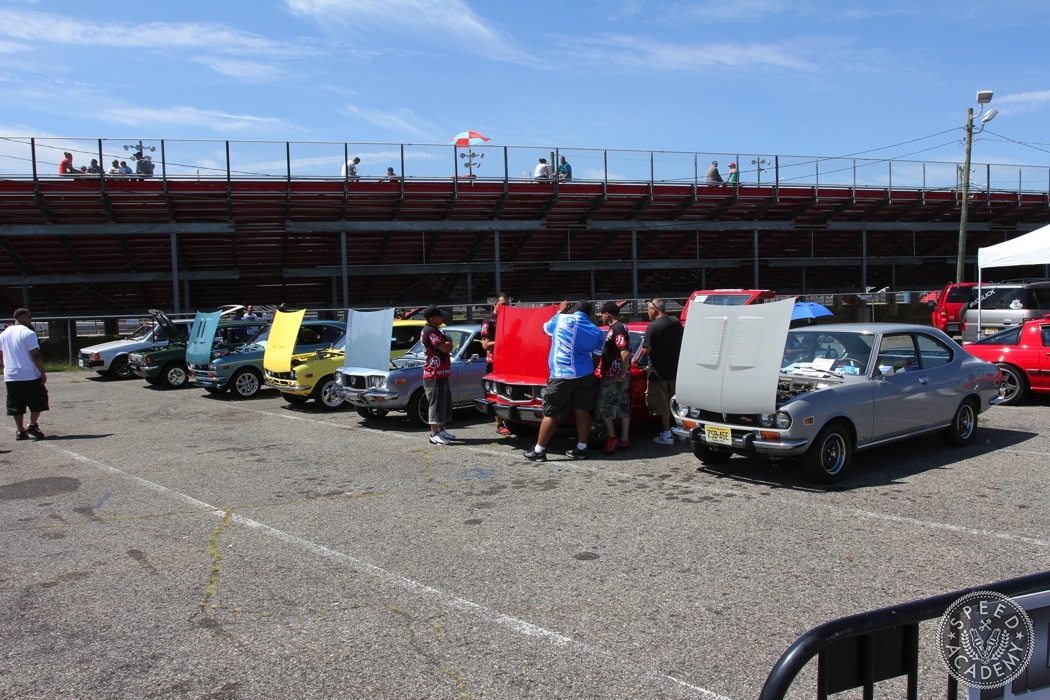 The car show had awards for the top 50 cars in the show as well as more specific awards such as Best Rotary, best 60/70s, Best 1st, 2nd, 3rd generation RX7 and best RX8. And if you know anything about the northeast, you'll know that drag racing is huge here; they bring a lot of drag racing knowledge and they race hard every time, like their pride is on the line. Walking down the pit area this could not be more evident. Crews were working frantically on their cars; broken parts being replaced, suspension settings being changed and parachutes being repacked.
The crews were made up of the drivers' family and friends. Sons and daughters helping their father get ready for the next run, barbeques being manned by an uncle or aunt, kids running around the pit. It's a true family affair at Rotorfest.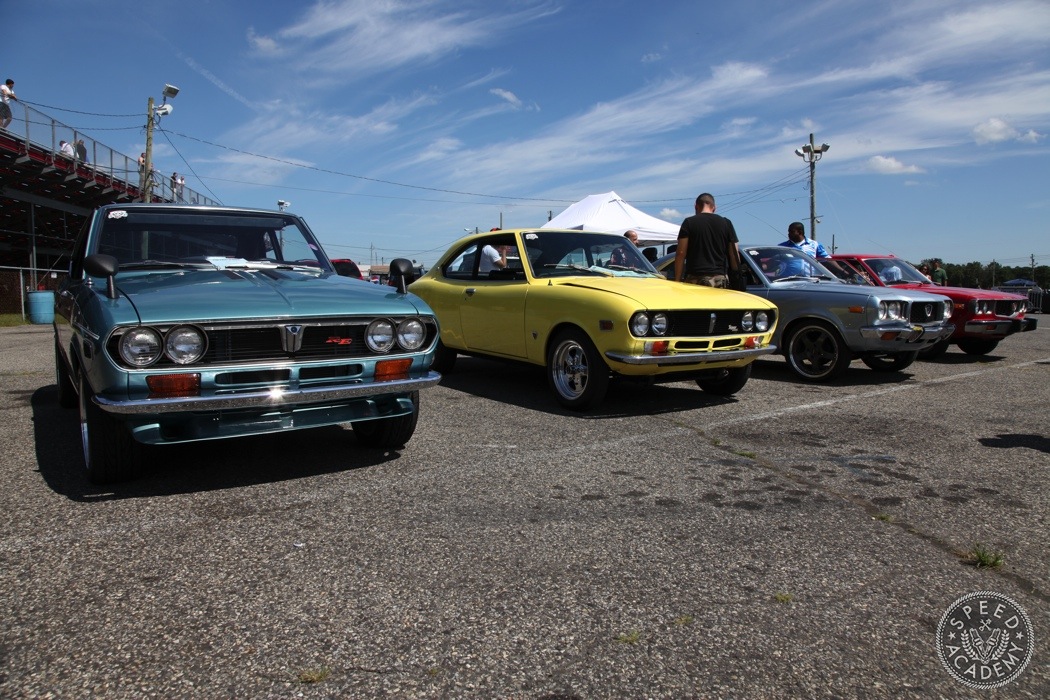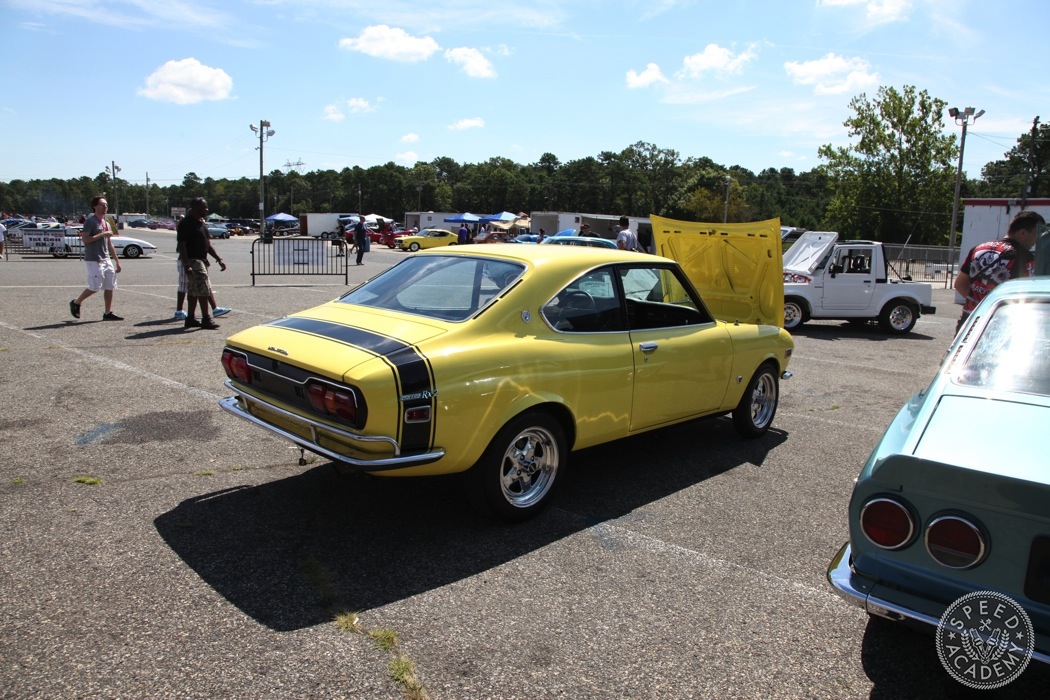 Clean RX2 on Weld wheels that was powered by a semi-PP (Peripheral Port) engine. Had such a rhythmic lumpy idle.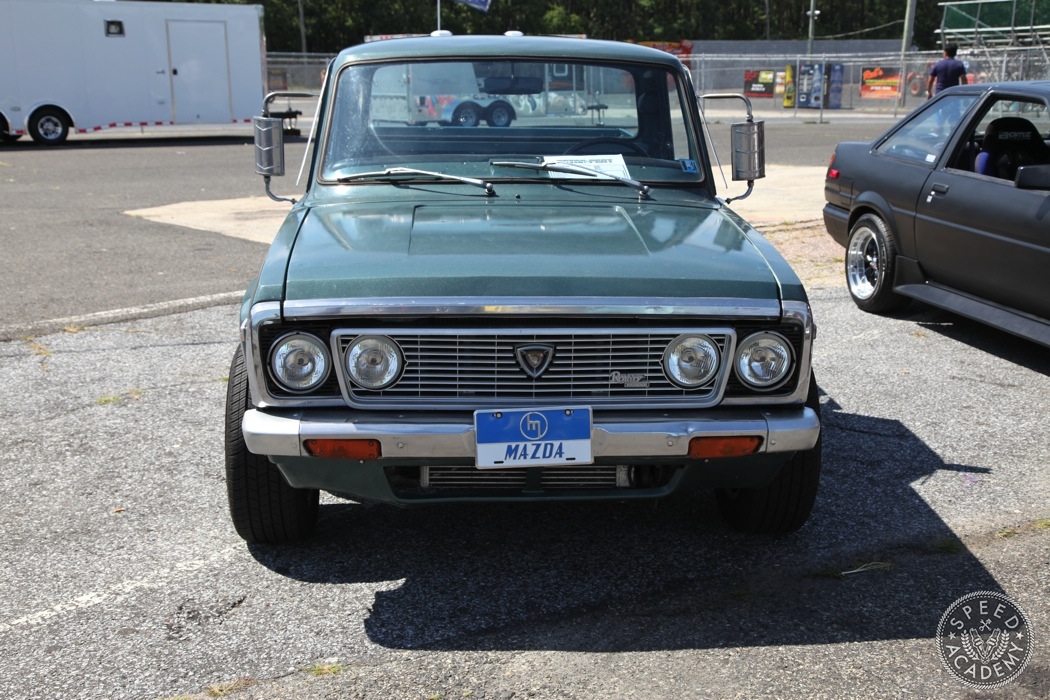 This REPU (Rotary Engined Pick-Up) example is getting rarer and rarer. This one had a single turboed 13BRE underneath its hood, the peeking intercooler giving a slight hint that this was no regular REPU. I'd love this as a shop truck.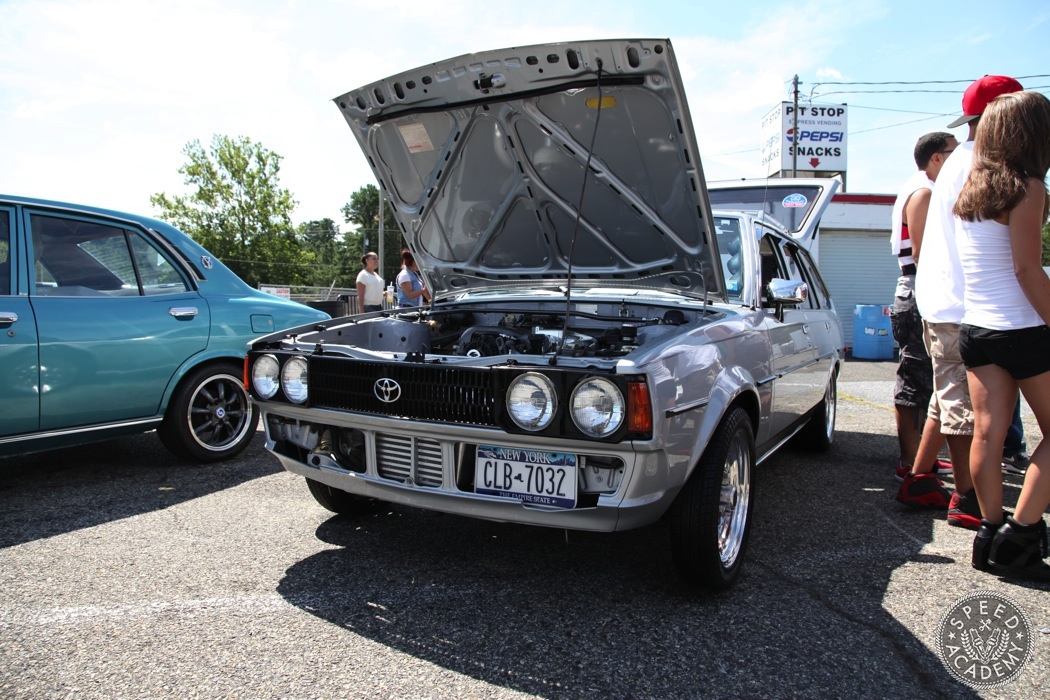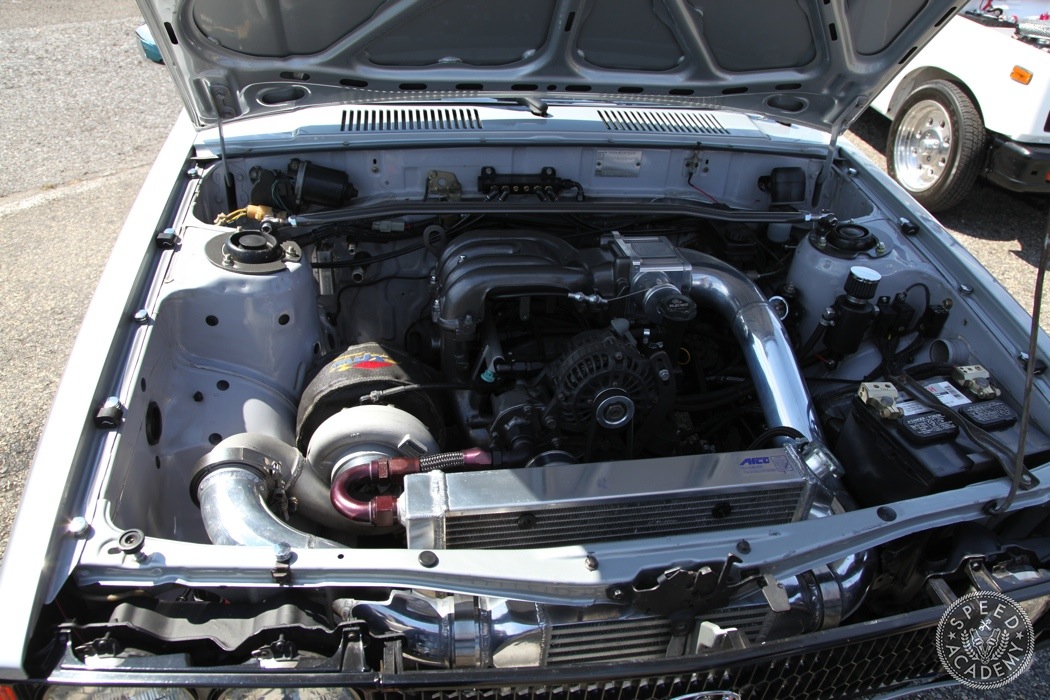 Growing up we had a TE72 Toyota Corolla station wagon in the Philippines, but it was definitely not as cool as this. This TE72 now sports a 13B with a massive single turbo hanging off its side. Road trips would have been much different if my parents' wagon had this swap.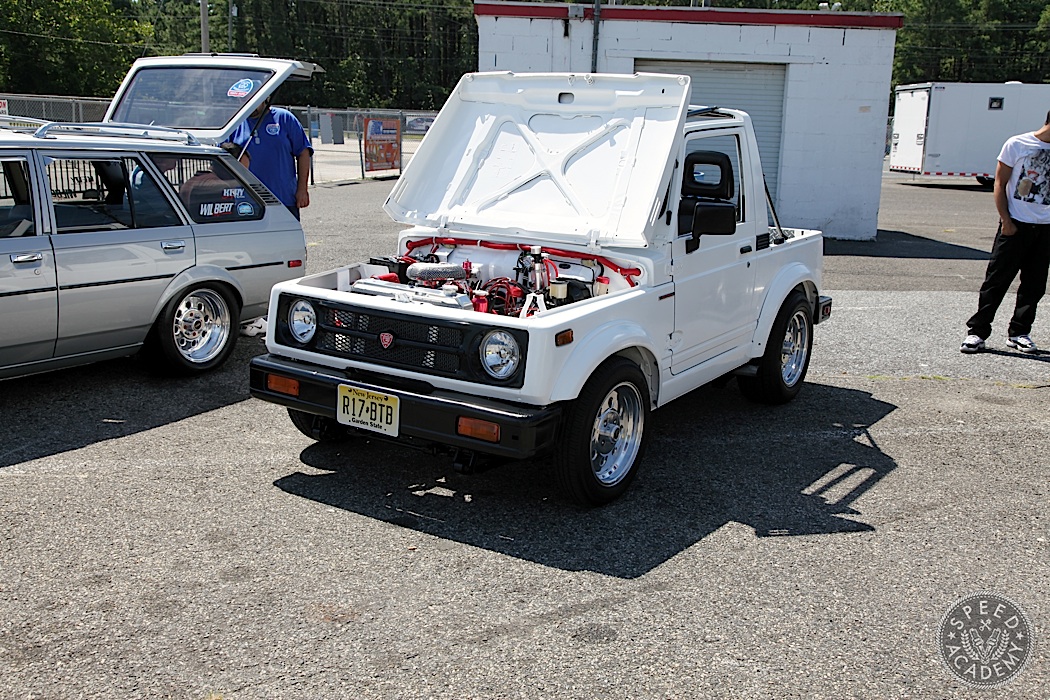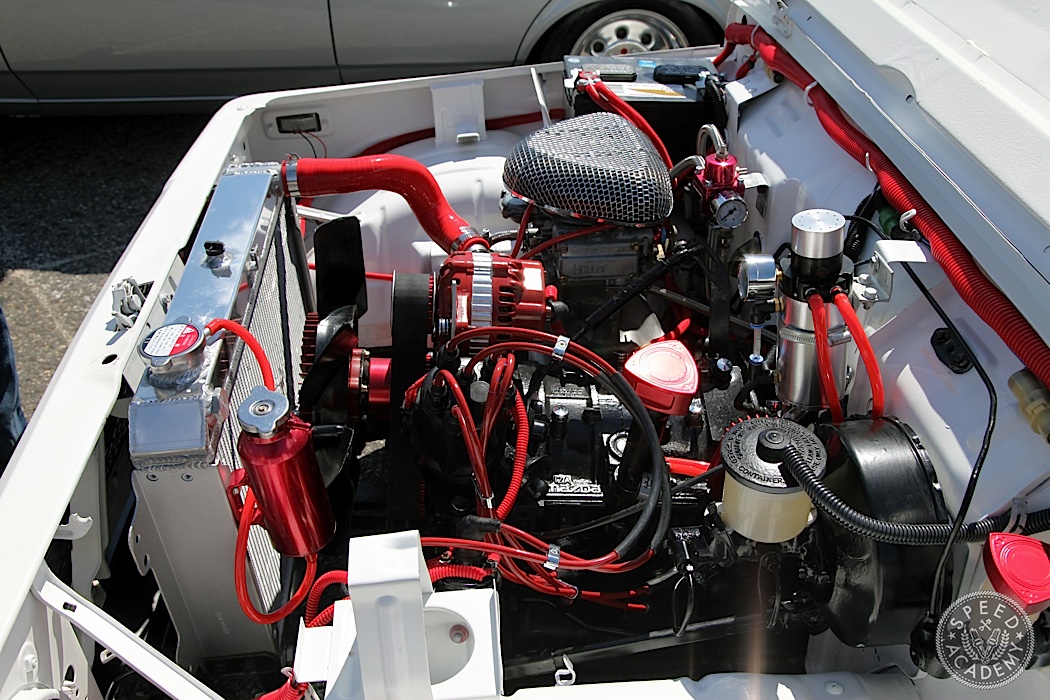 Another car made better by a rotary swap was this Suzuki Samurai. It had a naturally aspirated 12A with a Holly carburetor. The engine bay was as nice and clean as the exterior.