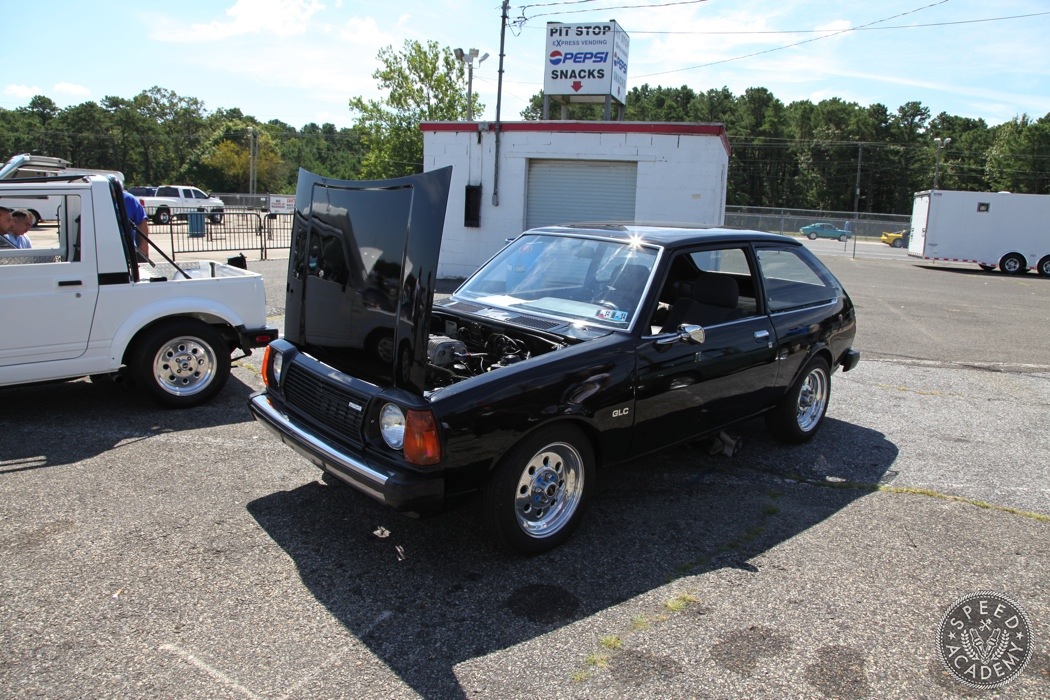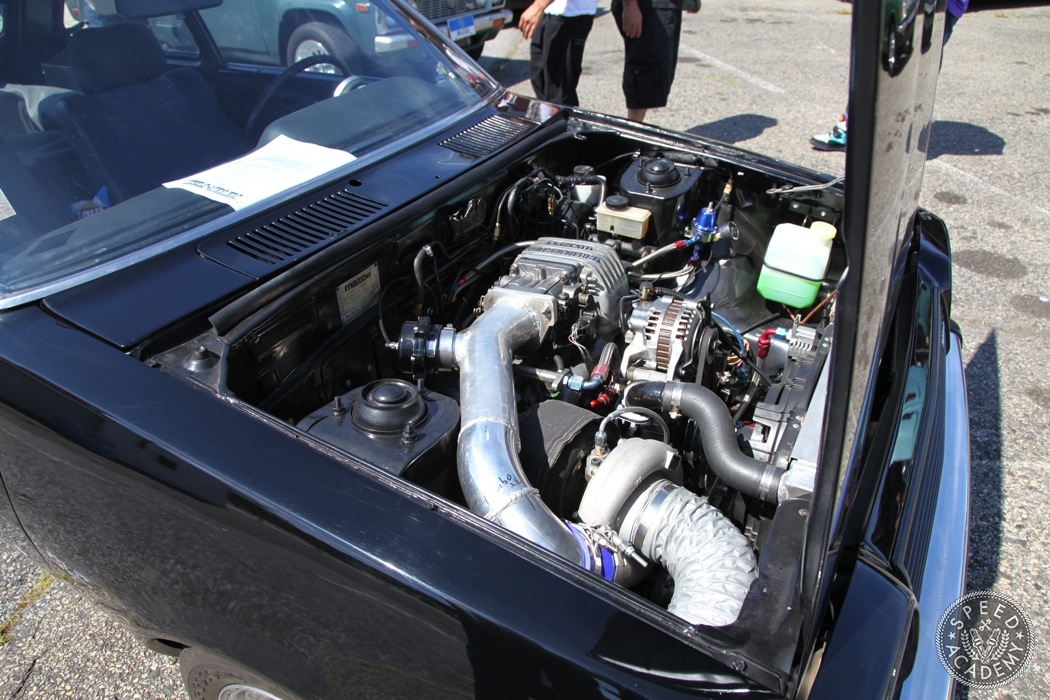 Now this little Mazda GLC is a car that I have not seen since I was a child. Much like the classics in attendance, it was rotary powered and had a big single turbo in its bay.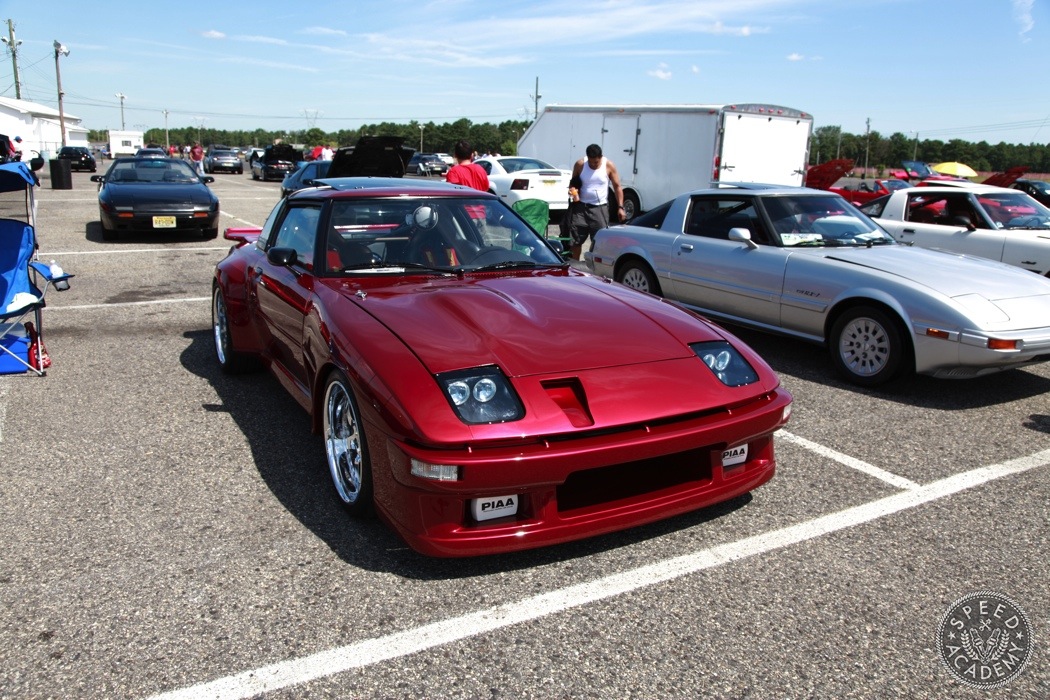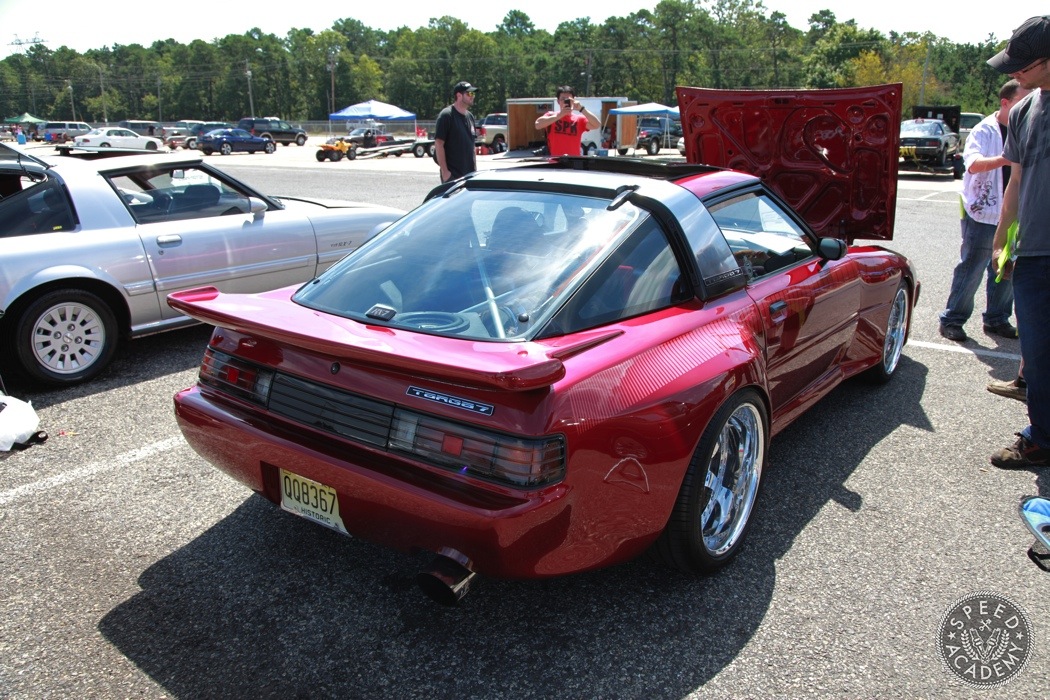 First generation RX7s (FBs) were well represented. This wide bodied example was a show stopper, reminiscent of a slant nosed Porsche.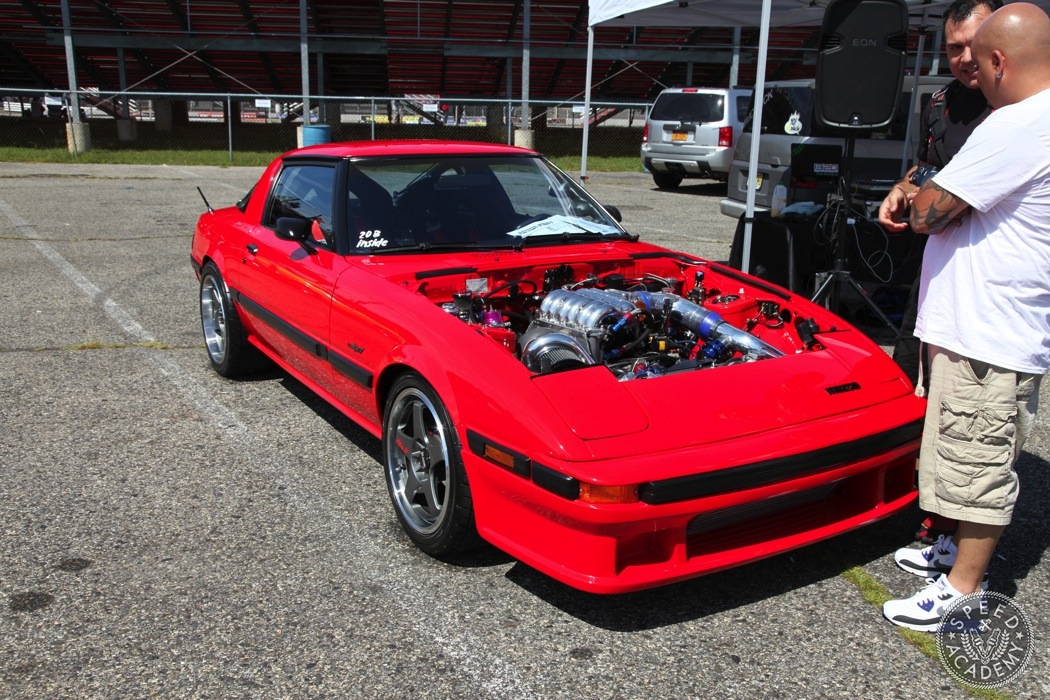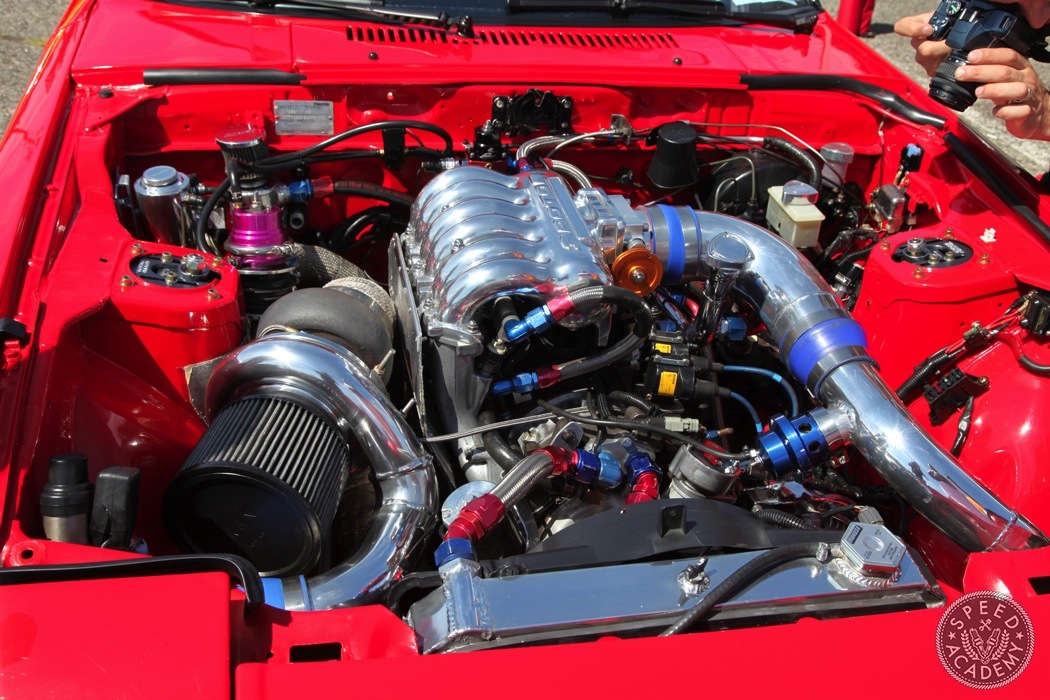 This engine bay belongs to a stock bodied FB. It was sporting a swap I'd sell my organs for, a single turbo'd 20B 3-rotor.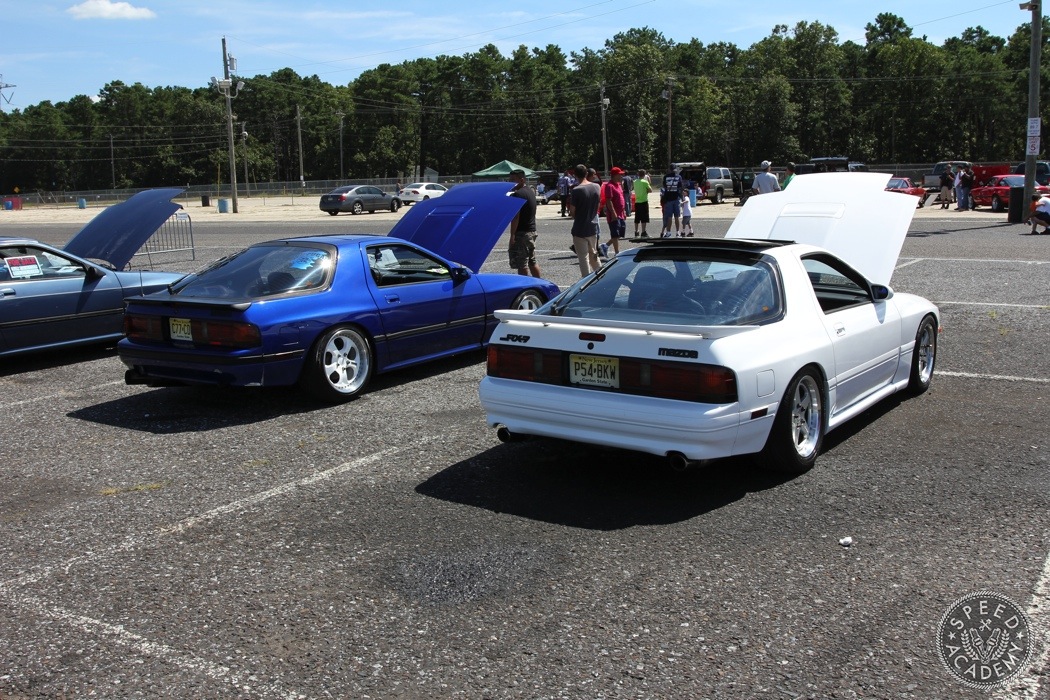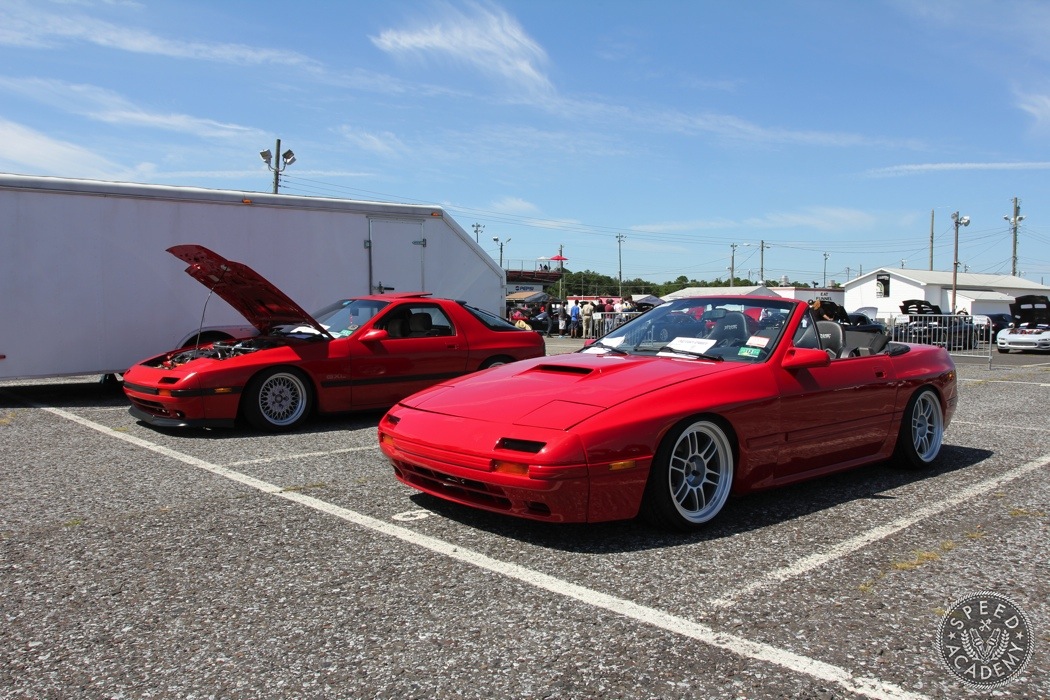 Simple, yet effective seemed to be the theme for many second generation RX7s (FCs). The FC was the only RX7 offered in a convertible variant. Both of these red beauties were tastefully lowered. The coupe is riding on old school BBS wheels while the vert is on Enkei RPF1s.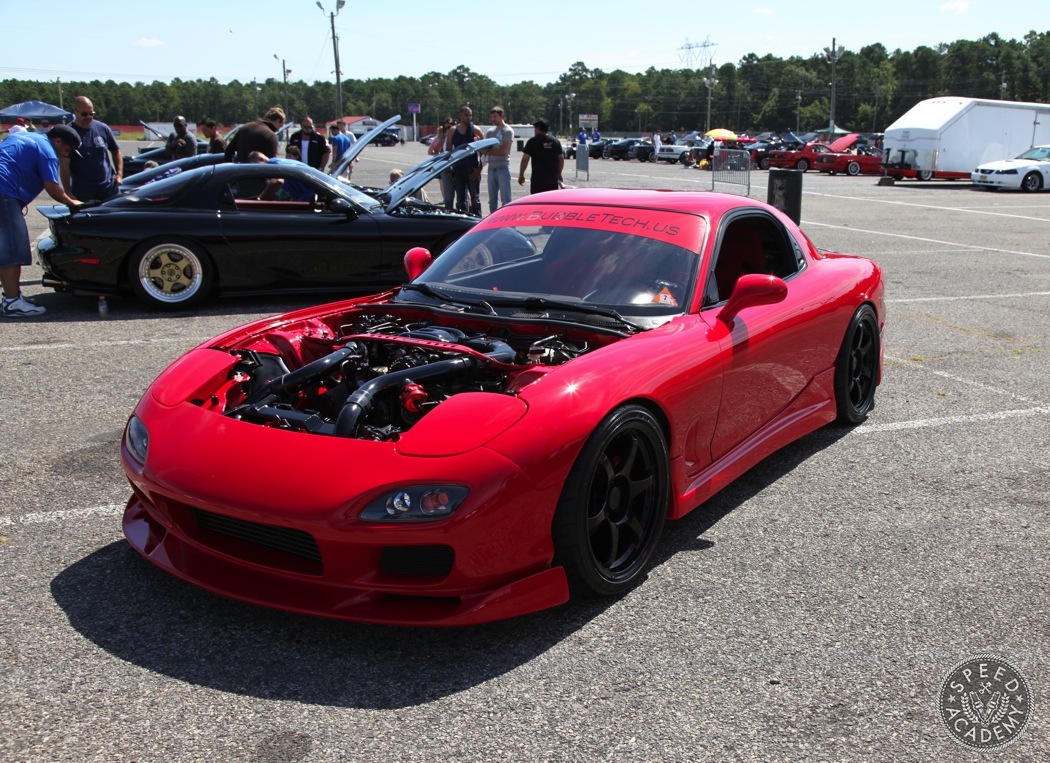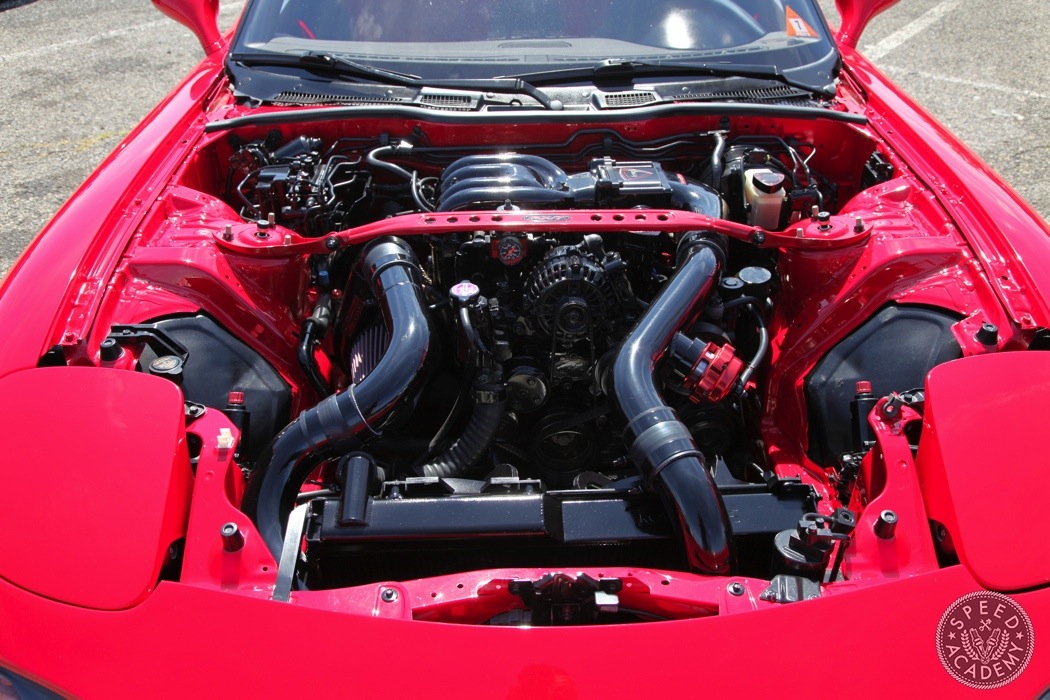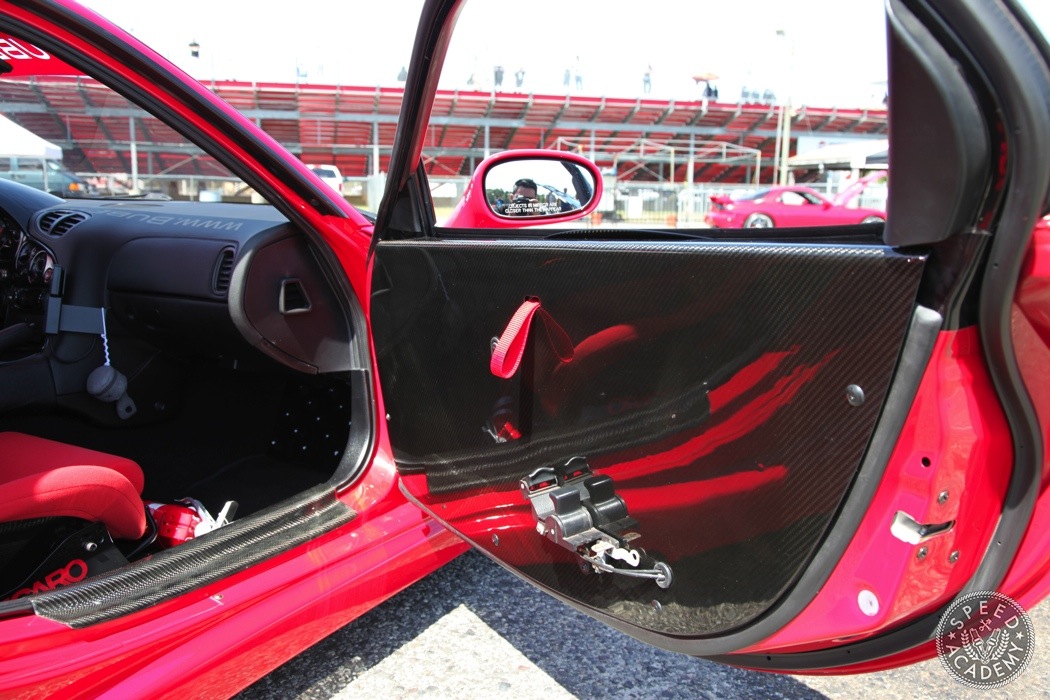 I'm a biased 3rd -gen owner so I was excited to see all the different FDs at the show. This is Steve Prew's 3rd generation RX7 which sports a perfect color combo and well thought out engine bay and interior. The Bubble Tech Carbon Fiber door panels made it stand out, even against the Pink Bubble Tech Tent it was exhibiting for.