Scion Canada made a bold move by booking the big track at Canadian Tire Motorsports Park (Mosport) for a VIP experience for a select group of Scion owners, dealers, and influencers. Peter was on site helping shoot a video we'll share with you in a few weeks, while I got the much more enjoyable job of giving ride-alongs in the FR-S we built last year for Targa Newfoundland.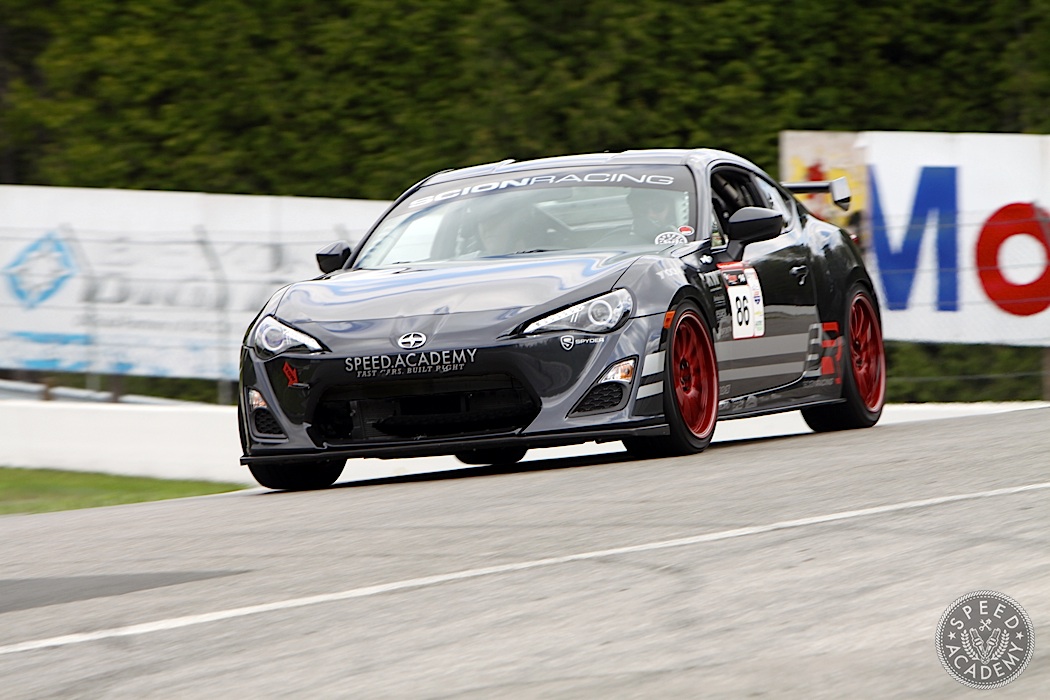 Combining our favourite race track with a car we spent so much time with last year felt like the perfect way to welcome the FR-S back into the Speed Academy fleet, since we'll be reinventing it again this year for a new and unique event in September called the Ontario1500. We'll have more details on this new adventure for you soon, but in the meantime this was one last chance to enjoy the FR-S in full Targa trim.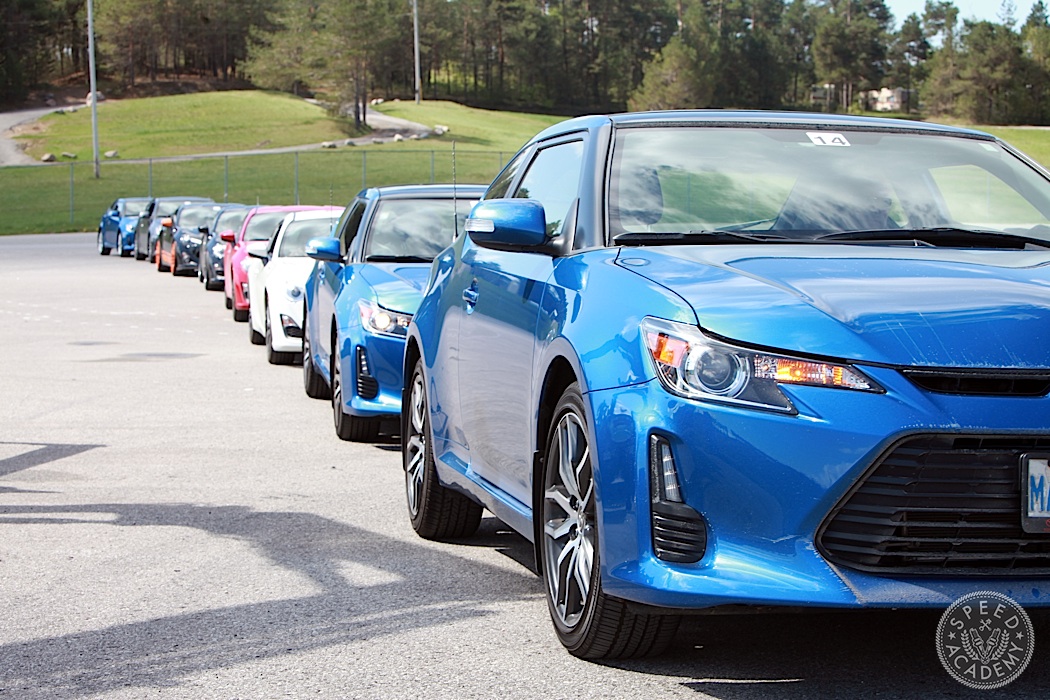 The day was run in two waves, with a morning group and an afternoon group. Each group had access to a fleet of FR-S's and tC's provided by Scion Canada as part of the experience, though owners were welcome to use their own cars throughout the day if they preferred.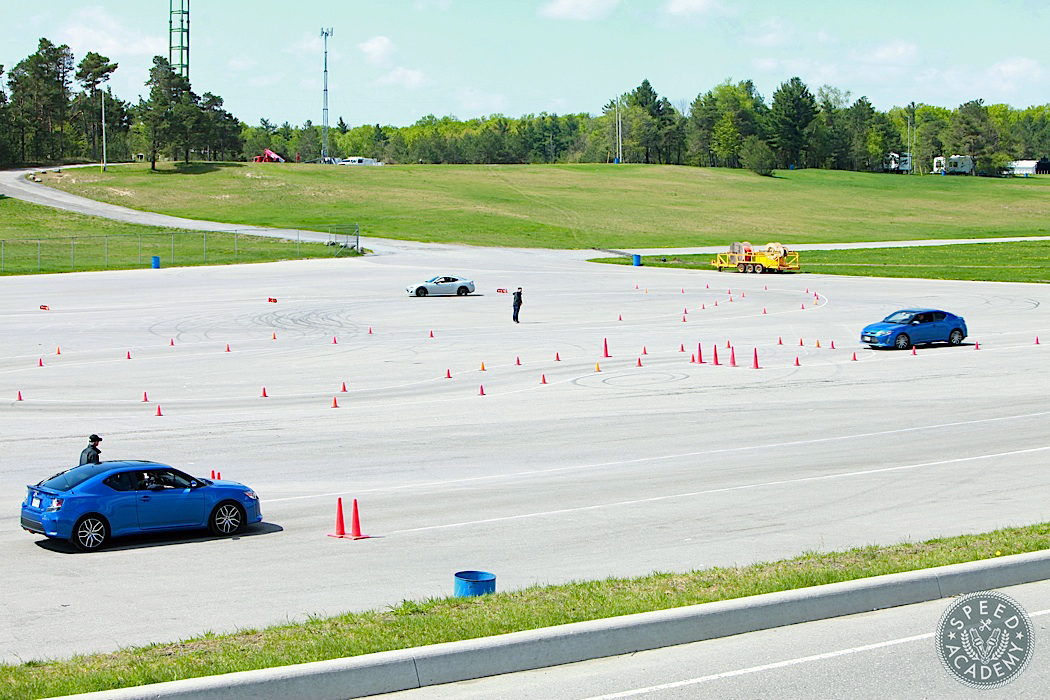 With a quick classroom session from Lead Instructor Malcolm Strachan, there was an autocross course in a large paddock area where everyone could warm up their brains and their tires and learn some car control skills at speeds more typical of street driving.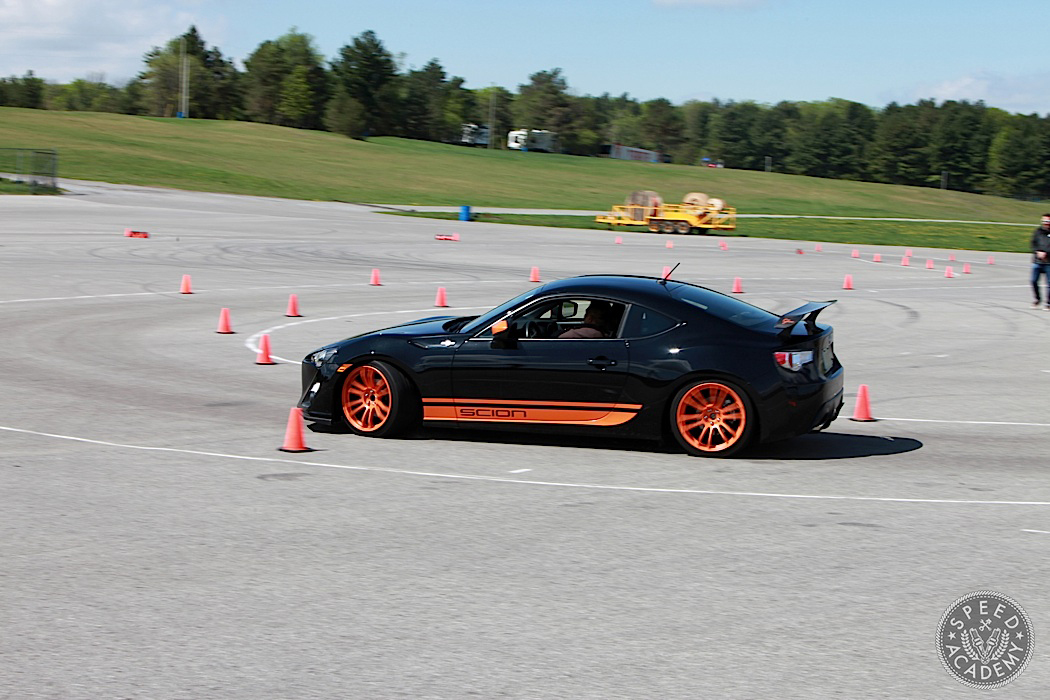 Our buddy Vinh (team manager for our Targa Newfoundland adventure) was putting smiles on faces with his personal FR-S, all decked out with orange Gram Lights 57Xtreme wheels and matching orange graphics, not to mention a SARD rear wing that is hands down the nicest street car wing we've ever seen for the FR-S.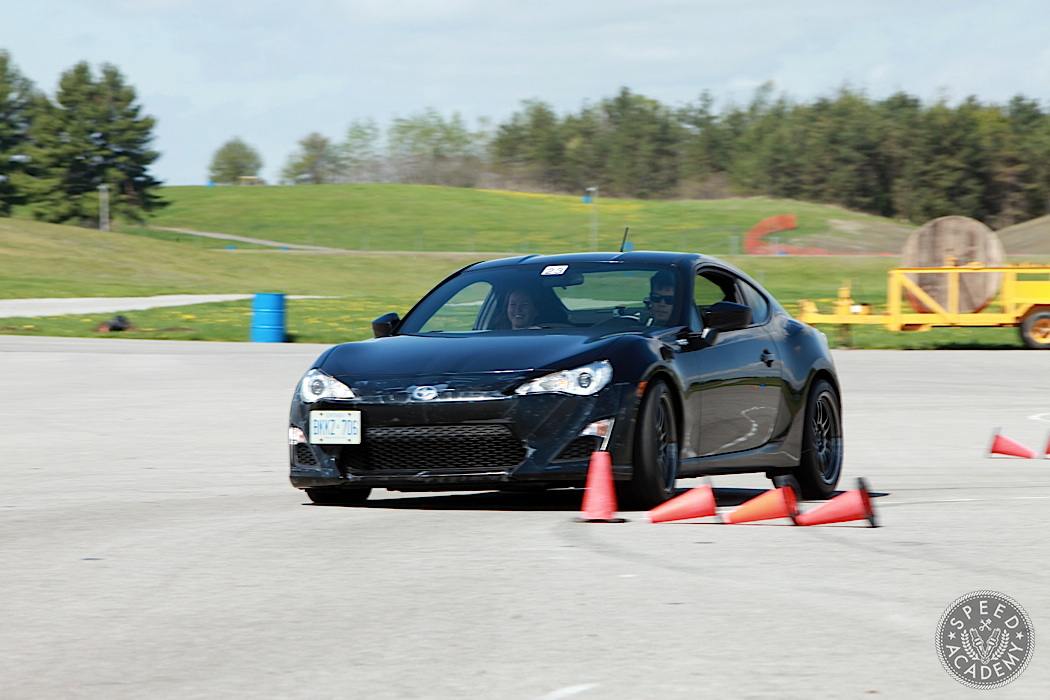 Everyone had big smiles on their faces at the autocross course, especially Matt's co-driver in his very quick FR-S, which he competitively autocrosses in the provincial championship series.
After that it was time to conquer the big track, where speeds are big and so are the cornering g-forces around this classic road course. The track was broken down into three sections, with pylons used to guide everyone onto the proper line. Instructors in a lead car and a tail car used in-car radios to communicate to everyone during the introductory laps, and speed was gradually added throughout the session.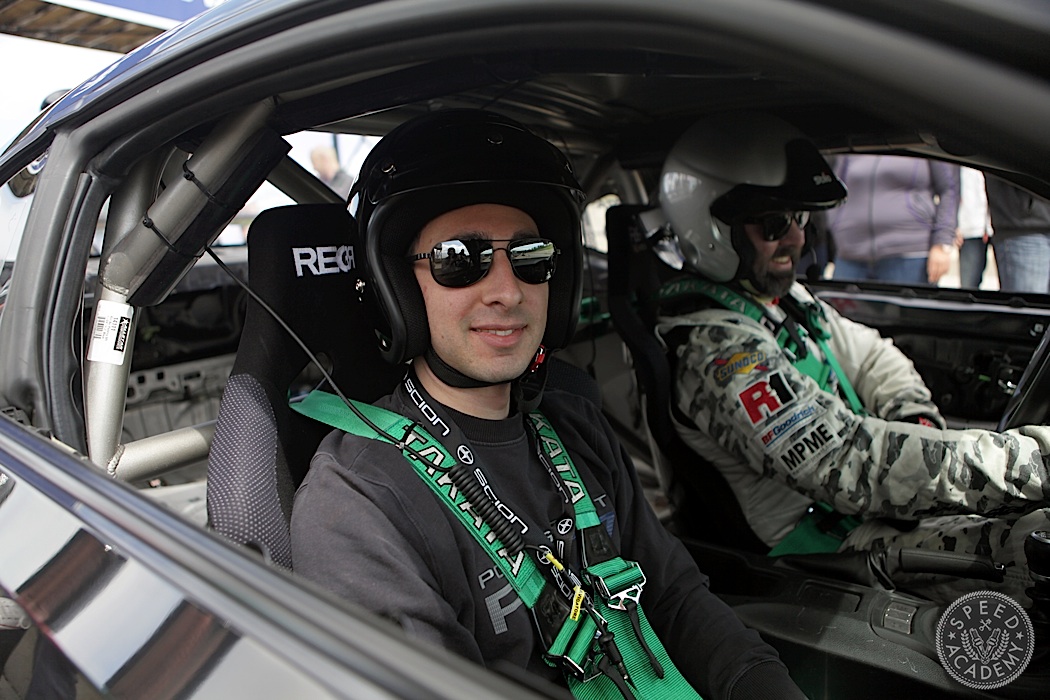 Then it was time for open lapping, where I took passengers for a ride-along in the Targa car, instructors took passengers for ride-alongs in unmodified FR-S's and tC's, and anyone wanting to do their own driving could take out their car or one of Scion's cars for some spirited driving.
Our buddy Jamie from Guelph Scion was ripping nicely through the Moss Corner hairpin leading onto the long, uphill back straight.
I really enjoyed seeing this limited edition (1 of 1500) Release Series 1.0 FR-S in action. The upgraded gold Enkei RPF1 wheels looked great with the Yuzu Yellow paint and TRD body kit, not to mention all the other TRD goodies that come standard on this special version of the FR-S.
With the morning session complete, we headed up to the beautiful new media center, where everyone was treated to lunch out of two food trucks before being the first Canadians to sit in the brand new iM (goes on sale in September).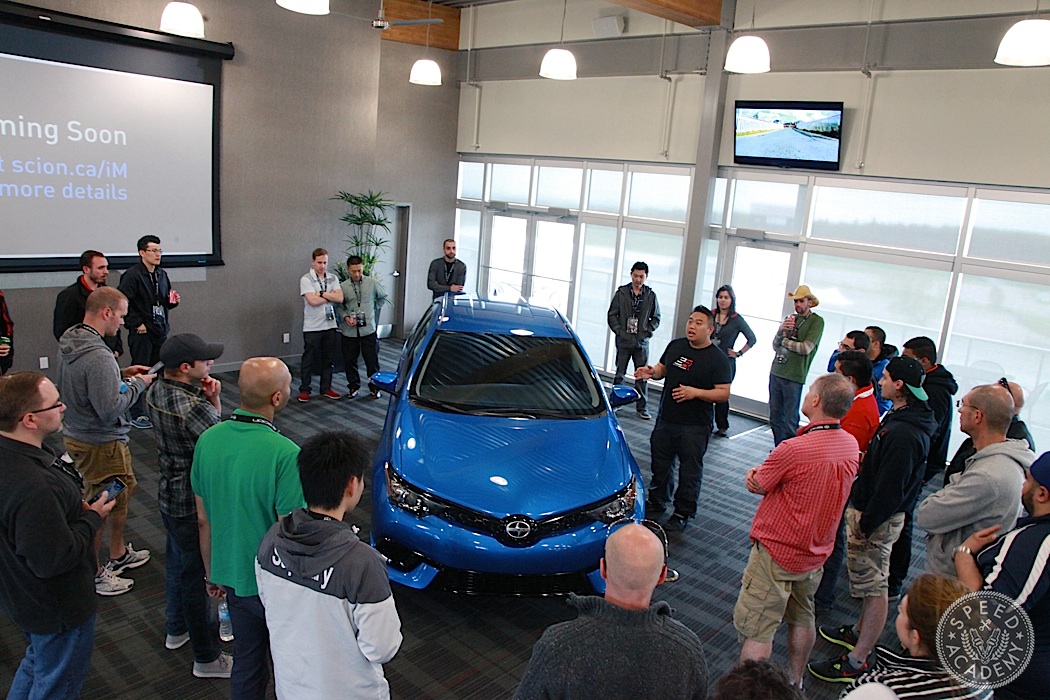 Scion Brand Manager Ryan Burgi gave the car a really nice intro and Vinh then gave everyone a technical walk-around before we took turns sitting in it and generally giving it a good once over.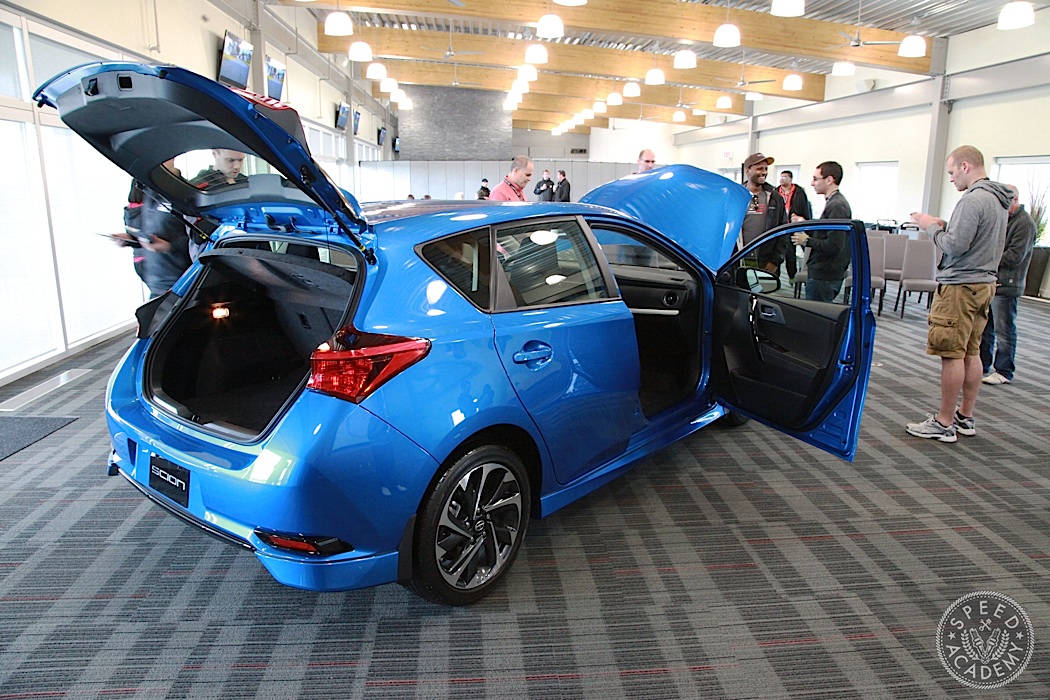 I hadn't seen the iM in person before and was impressed by the quality of the interior materials and the cleanliness of its design. Plus as a hatchback lover, I'm excited to see what the aftermarket can bring to this platform. Maybe we'll even give one the Speed Academy treatment next year!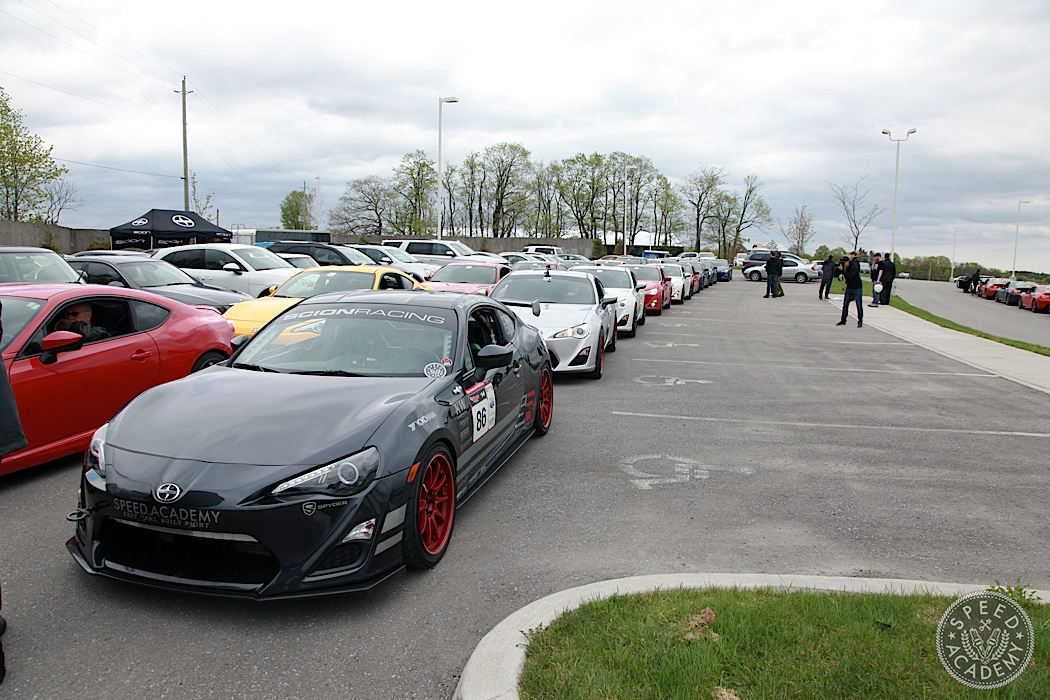 After lunch we hit the autocross and Grand Prix course again, with ride-alongs in the Targa FR-S proving popular enough that I was only able to give each passenger a single lap around the track. Still, from the expressions of joy (and occasional terror), I could tell everyone appreciated the opportunity to go for a rip in the Targa car.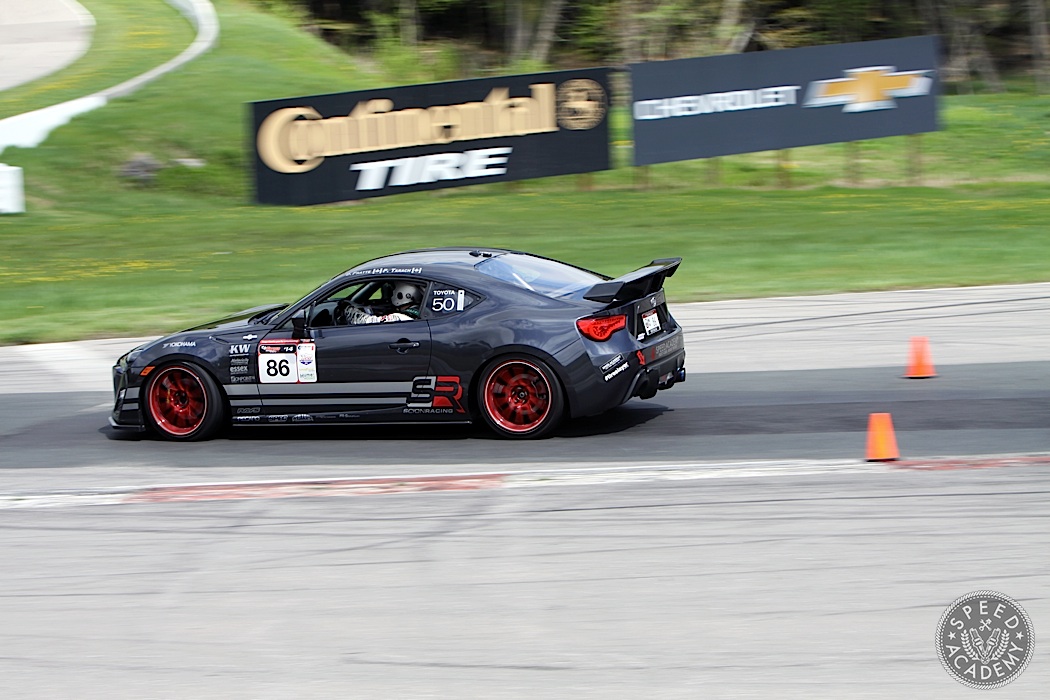 I found it especially rewarding to hear how many of my ride-along passengers followed our build of the car and our entire Targa Newfoundland adventure last year. One guy even said it was his favourite FR-S build of all-time, which was very flattering considering how many badass FR-S's have been built for pro drifting and Time Attack. I think my personal favourite has to be the TRD Griffon, with Evasive's awesome Time Attack car a close second.
Here's a quick GoPro video from one of the ride-along laps on the GP track. Once we get the car prepped for Ontario1500 this summer we'll be sure to do some serious testing at this legendary circuit, so keep your eyes peeled for some high speed in-car footage in a month or two.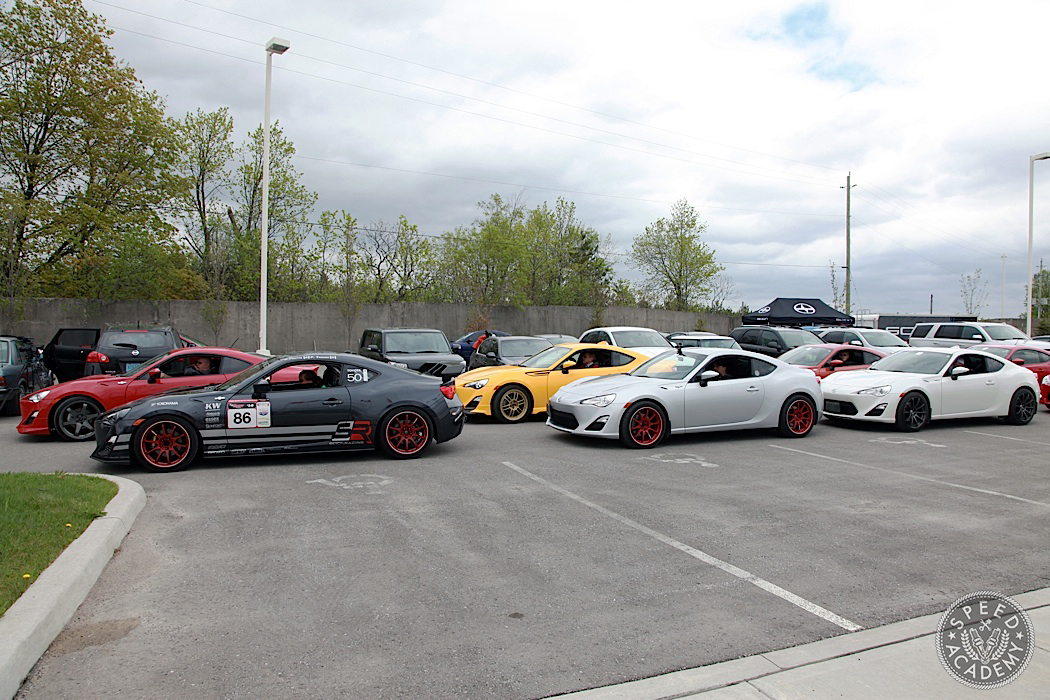 We really have to thank our friends at Scion Canada for putting on such a great day. It was a perfect way to be reunited with the Targa car and spend some time with a bunch of like-minded enthusiasts, plus we think hosting an event like this says a lot about Scion's commitment to fuelling a passion for driving and encouraging their customers to enjoy their cars to the fullest.