Some History & Behind The Scenes Details: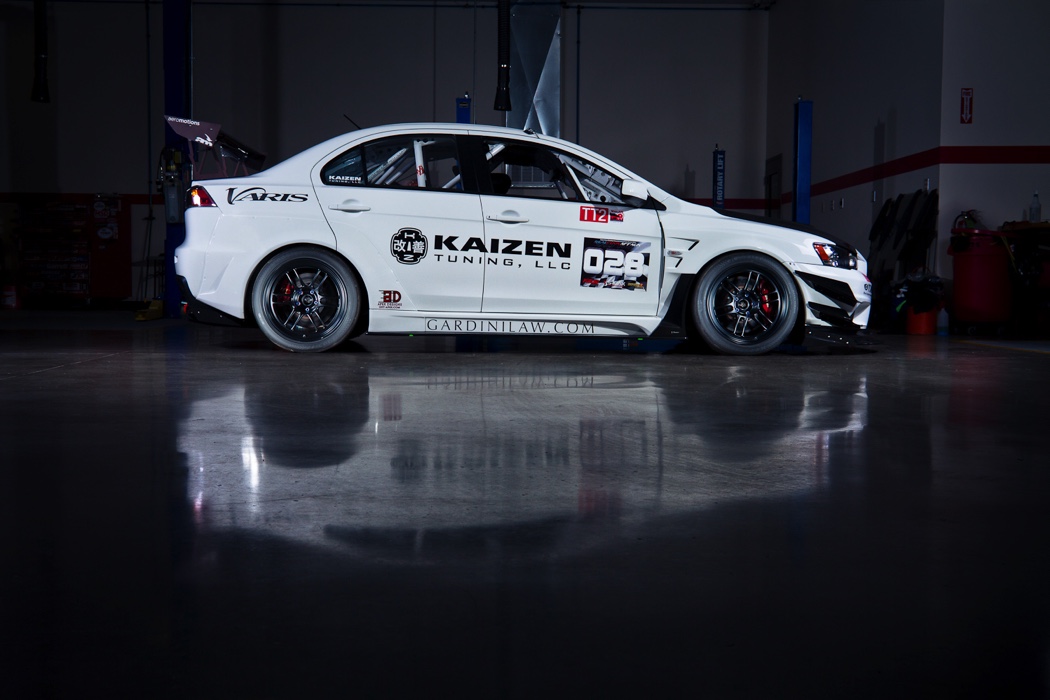 My history with Varis goes all the way back to 2011. At the time, I was a Sophomore in Film School eager to get better at what I loved to do. As the saying goes, "practice makes perfect", or in my case, practice helps me learn and improve. So what does this have to do with Varis? Well, back then there was a local company call Kaizen Tuning who was working on an Evo X Time Attack race car that featured the first Varis Evo X widebody in the USA. I approached the owner, Scott McIver (who penned this tour of the Nissan factory museum for us a few years ago), and offered to capture the process for free, so I could practice and possibly add something new to my portfolio. He agreed and soon I began to photograph and film the process of the build.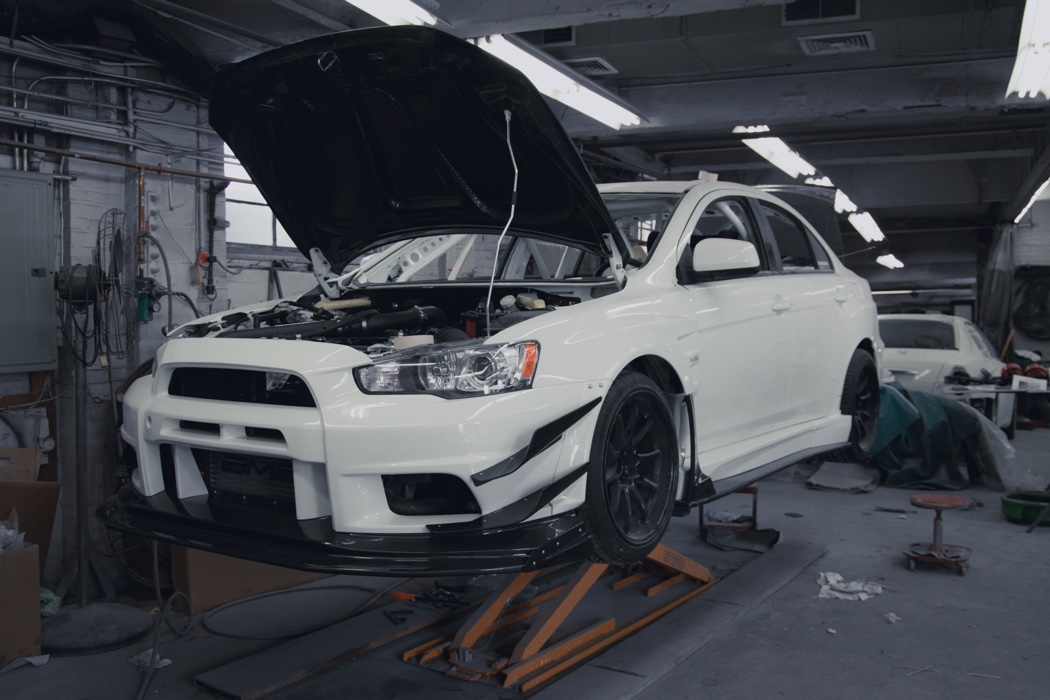 It didn't matter to me that I was doing it for free, I still put in all of my effort to do as good a job as I possibly could and I was surprisingly rewarded with an offer from Scott to visit Varis and see firsthand how they made their parts. This is how I was originally introduced to them and when I began to truly appreciate the passion, dedication, and craftsmanship that goes into everything they do.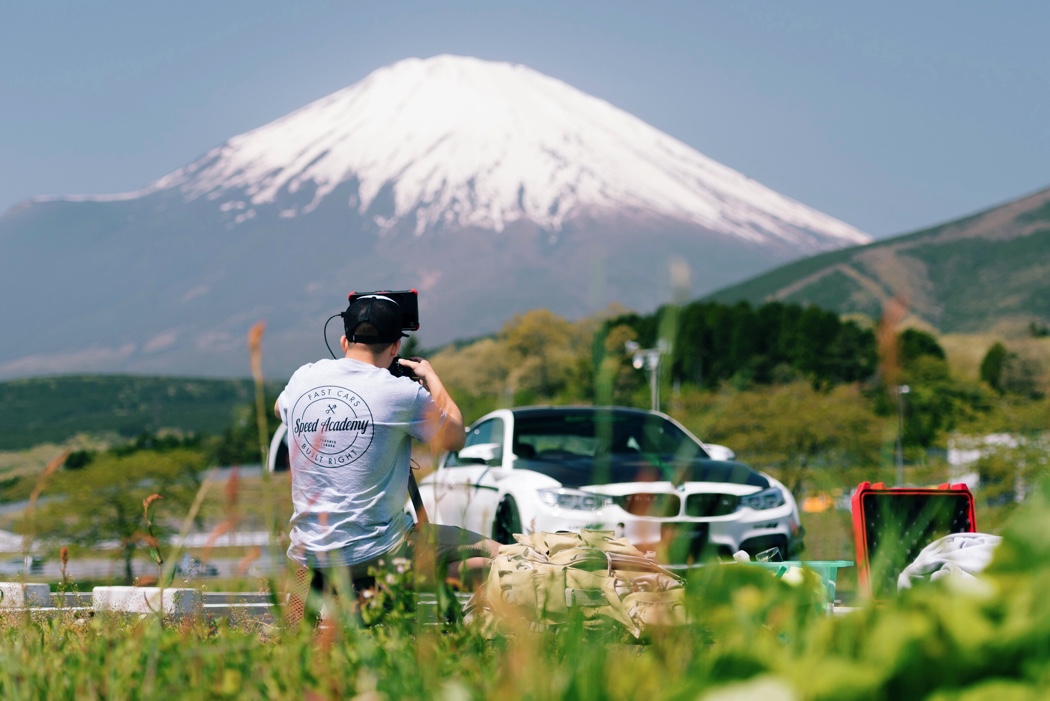 Meeting them was eye-opening and made me appreciate the quality of their parts that much more. It was then that I realized I wanted to tell their story in the form of a short documentary film, so people could better appreciate what they do and what makes them different.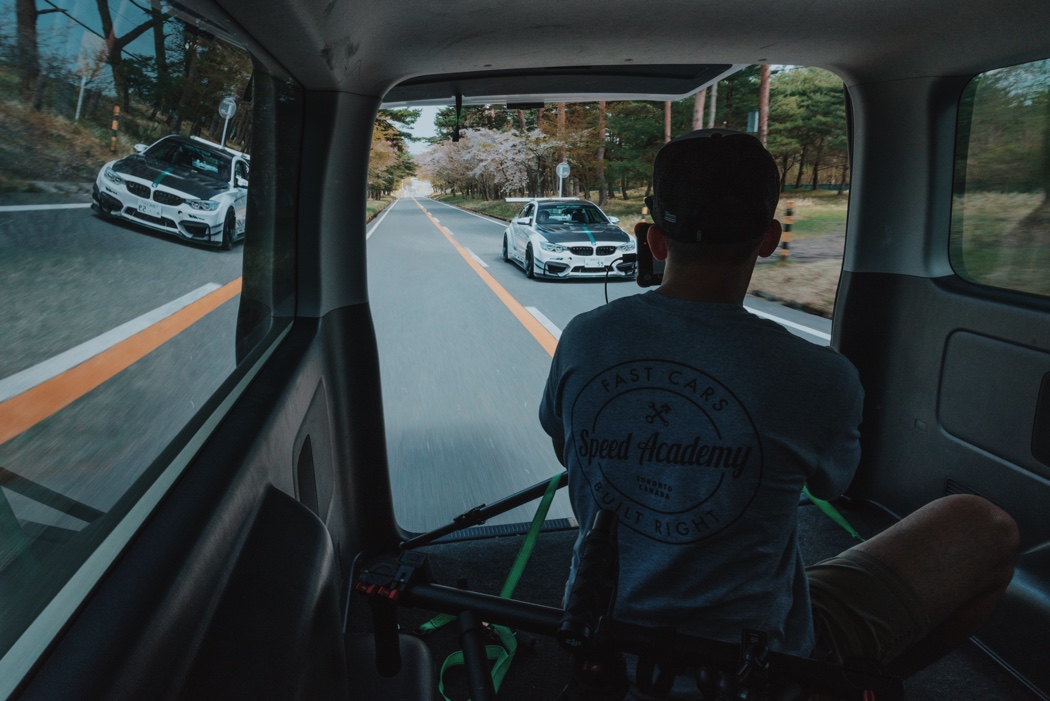 However, doing so was going to be a big challenge, with the language barrier being the biggest. Over the years I was presented with a number of opportunities to visit Japan to shoot numerous magazine articles.
On those trips, I took what little extra time I had to grab footage of the different parts of their build process that coincided with that particular trip. You see, their process has many steps and sometimes during my visits things that I needed for the film weren't happening at the time. Over the years I kept going back and grabbing little pieces here are there.
Fast forward to 2016 when Varis flew me out to do a number of video and photography projects for their catalog and website, this was the trip that finally gave me the chance to finish this side project and grab some of the extra b-roll and interview footage I desperately needed.
Right off the bat, I had equipment issues. Figures right? Thankfully I was able to reverse Fast and Furious that famous overnight parts scene and have my friend Justin Schroth overnight me parts to Japan. I was also able to borrow some equipment from world-famous filmmaker Luke Huxham and with the help of these two friends, save the shoots I was scheduled to do, plus this film.
After this, it was pretty much smooth sailing until the day of the interview. On that day Varis' translator, unfortunately, could not make it, which made for one very interesting interview, with some pretty funny bloopers. I speak just a few phrases in Japanese and Yahagi San speaks only a little bit of English.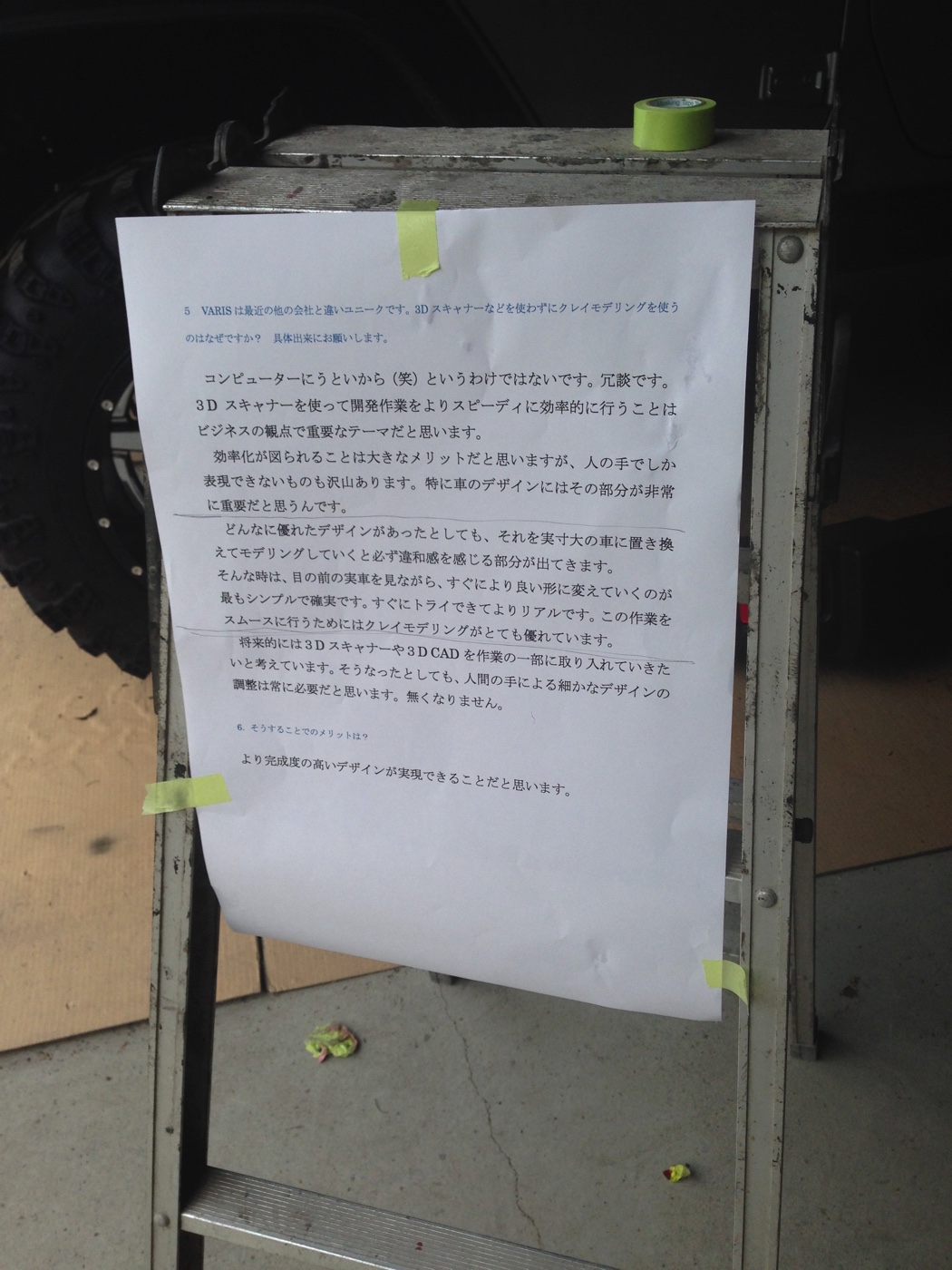 I'm sure right about now you're wondering how in the world did I interview someone when we barely understood each other? The solution was actually quite simple. I had my questions prepared ahead of time and because he had outlined some of the answers, we used that as our "interviewer". We literally printed out all the questions and taped them to a ladder at about eye level off camera to make it look as if he was being interviewed by someone.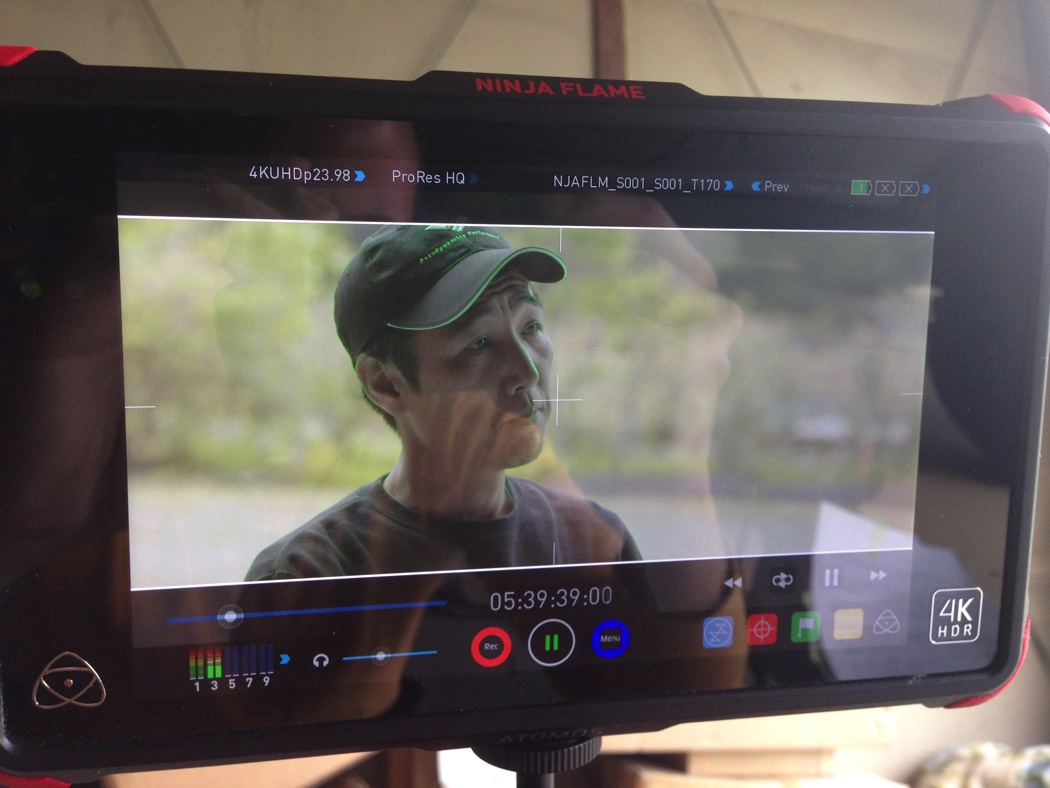 I gave myself verbal cues before he started each answer, so I knew which question he was answering come editing, but even with that, editing was difficult. Even with cues there were times I didn't want to use entire answer and needed to be able to tell where the audio cut should be so it lined up with the subtitles.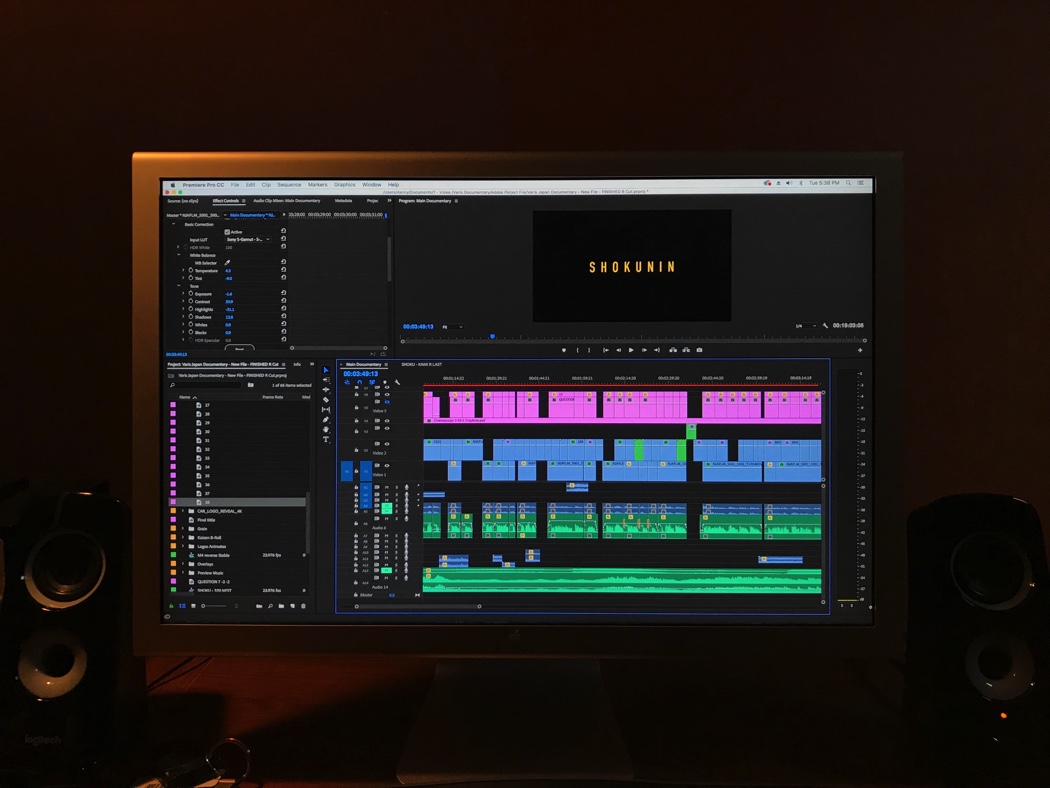 For me, it was almost impossible to know, but thankfully my good friend Akiko was able help and we spent quite a bit of time going back and forth with test renders so she could guide me. There's so much more I wish I could have explored and gone in depth within the film, but even as is, I hope that this 4-minute and 51-second long film gives you all a better appreciation for the passion that goes into making these parts.