This is my S14 Nissan 240SX, there are many like it but this one is mine. Unlike most 240's out there it has never seen a drift day, whether that's a good or bad thing I'm still not sure. It's been built to primarily whip around town and enjoy the occasional track day.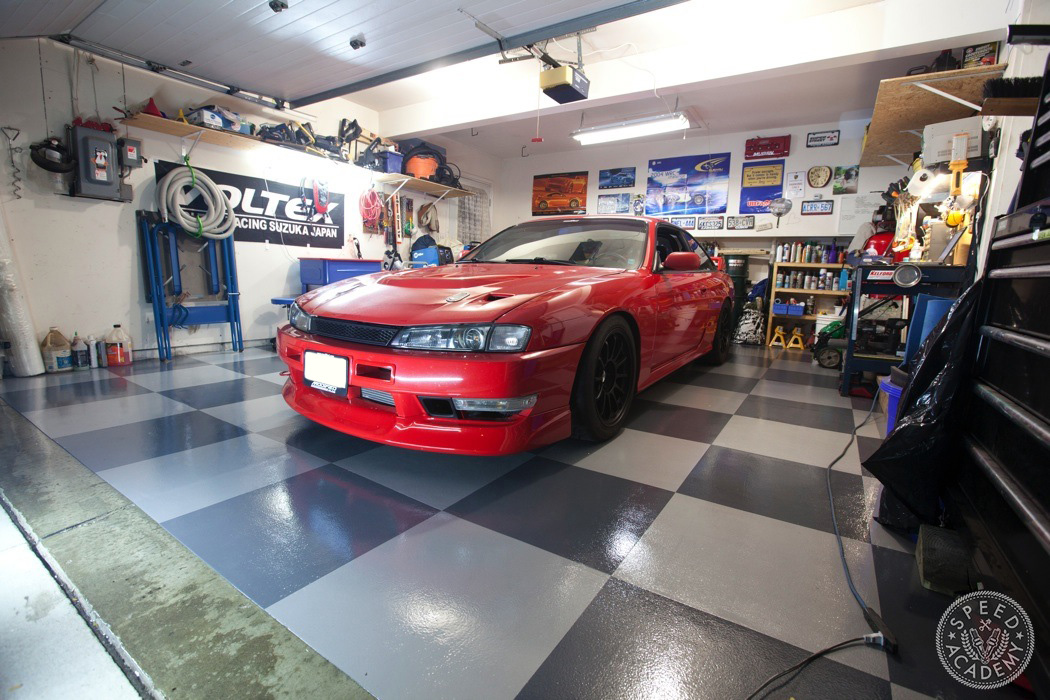 Underneath the hood, like most modified Nissan S-chassis, is an S14 SR20DET powerplant. Dollar for dollar it's hard to beat the SR then add the simplicity of the swap and you'll start to understand why it's so common and popular.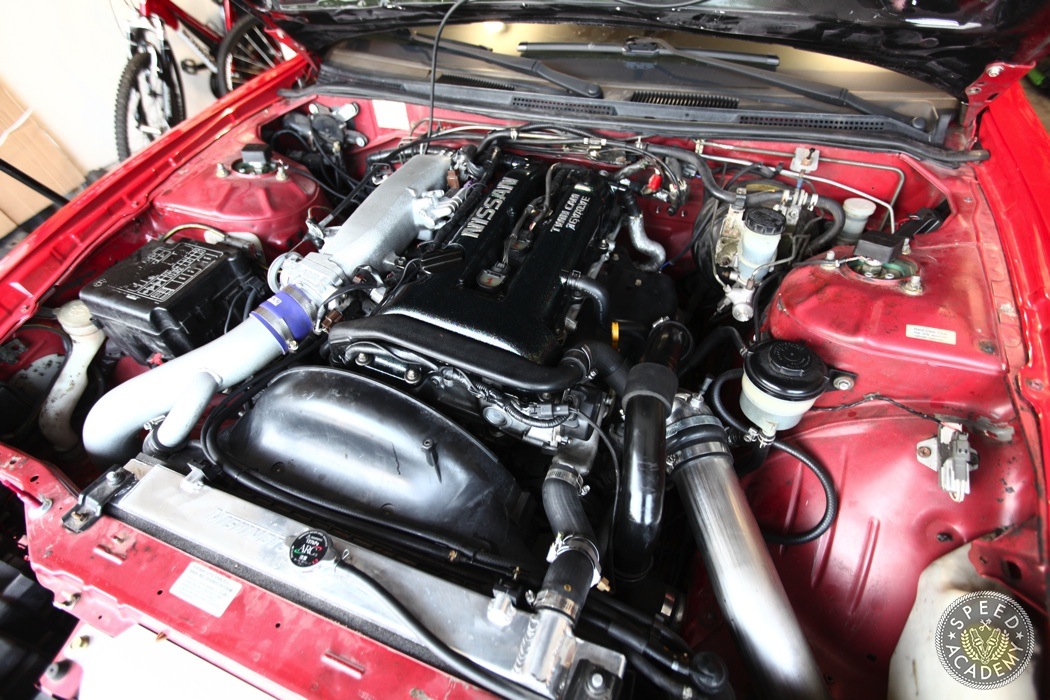 Up until this point this SR has remained fairly stock. Aside from an HKS front mount intercooler and suction kit, a GReddy Ti-C 3-inch exhaust system, Mishimoto radiator and AEM Series 2 EMS, the rest of the engine is stock. This setup has made 240whp for a few years now and has been extremely reliable which is why I've held off upgrading it.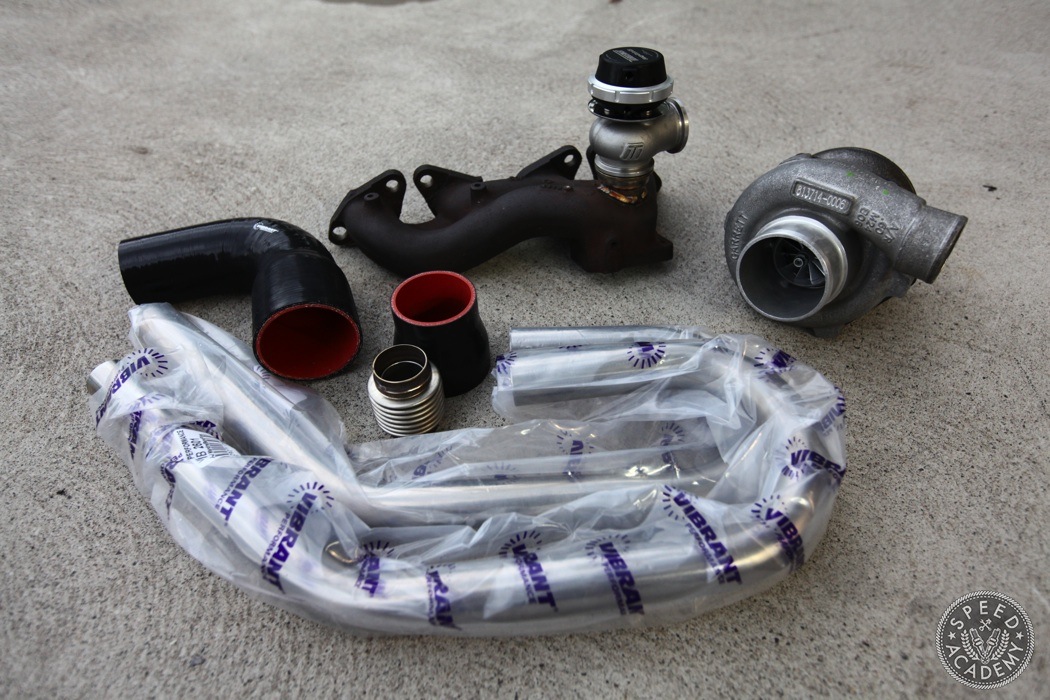 However, the itch for more power got the best of me many months ago and I made a solid upgrade plan that involved a lot of the factory components, especially the heat shielding since my previous S14 that had an upgraded turbo and tubular manifold that made running at the track frustrating.
What fun is it to beat on a car that is only good for 5 laps and needs to be cooled down afterwards. I promised myself this time around I would do things differently.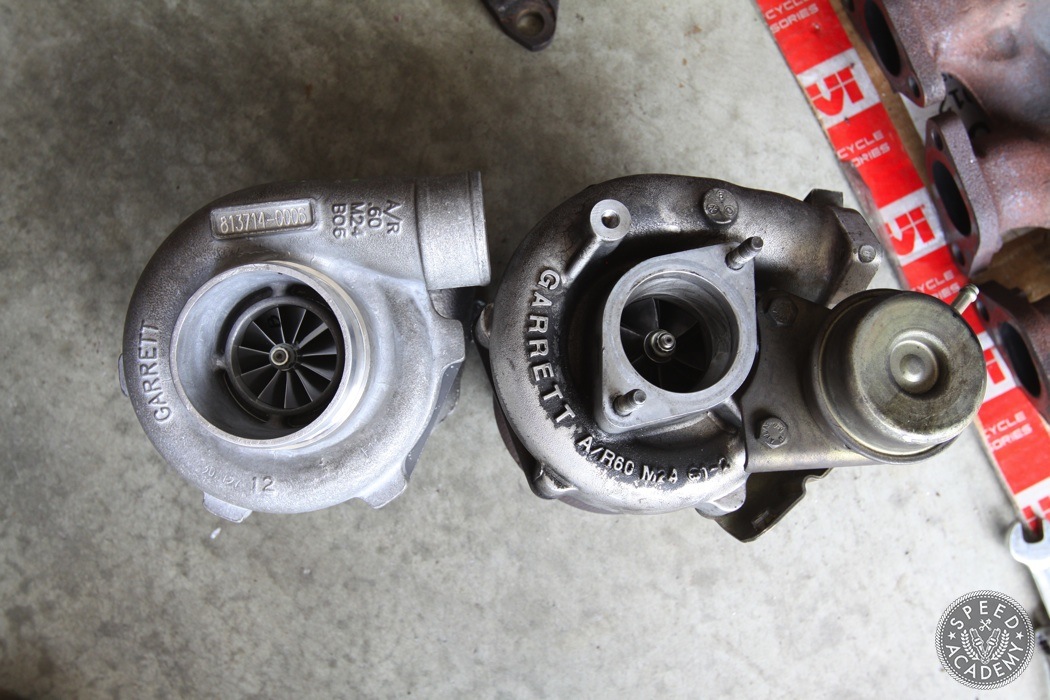 At the heart of this upgrade is Garrett's GTX 2863R with a .64 exhaust housing from ATP Turbo. This is still a bolt on turbo for the SR20 but requires a few intake modifications (more on that later). The popular choice for most SR enthusiasts is Garrett's 2871R since it's a legit bolt-on and go affair. However, the new GTX 2863R offers the same spool characteristics as the 2871R but can produce more top end power, up to 425HP, thanks to its new fully forged and machined 11-blade compressor and ball-bearing cartridge.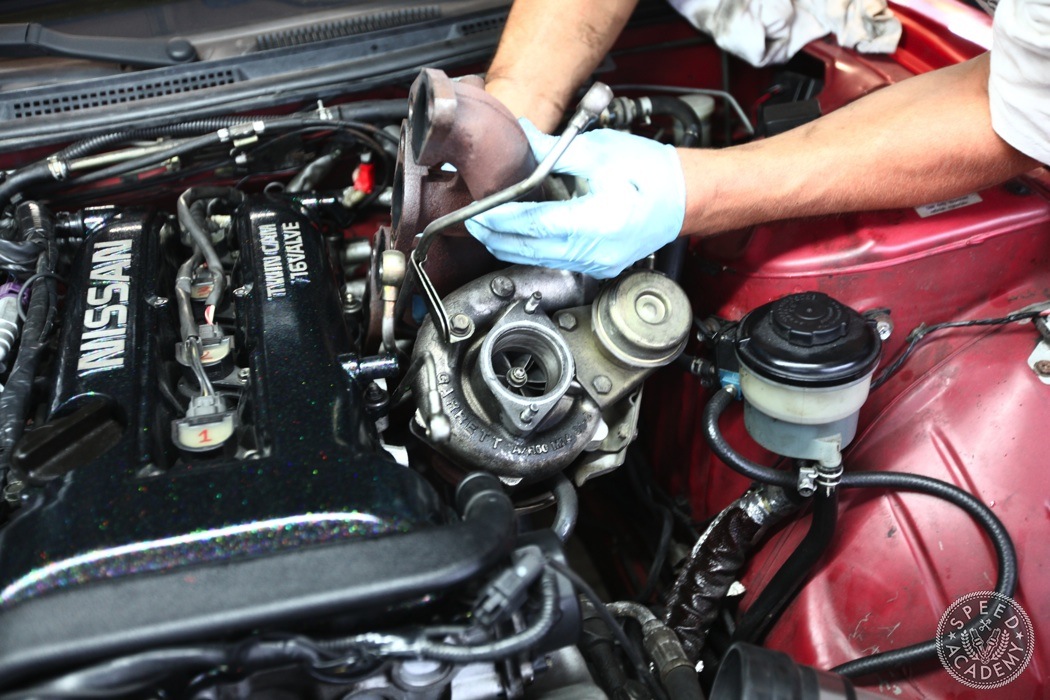 I'll skip the turbo removal process since it's been documented all over the interwebs. It's straightforward and easy so don't feel like you can't do it at home.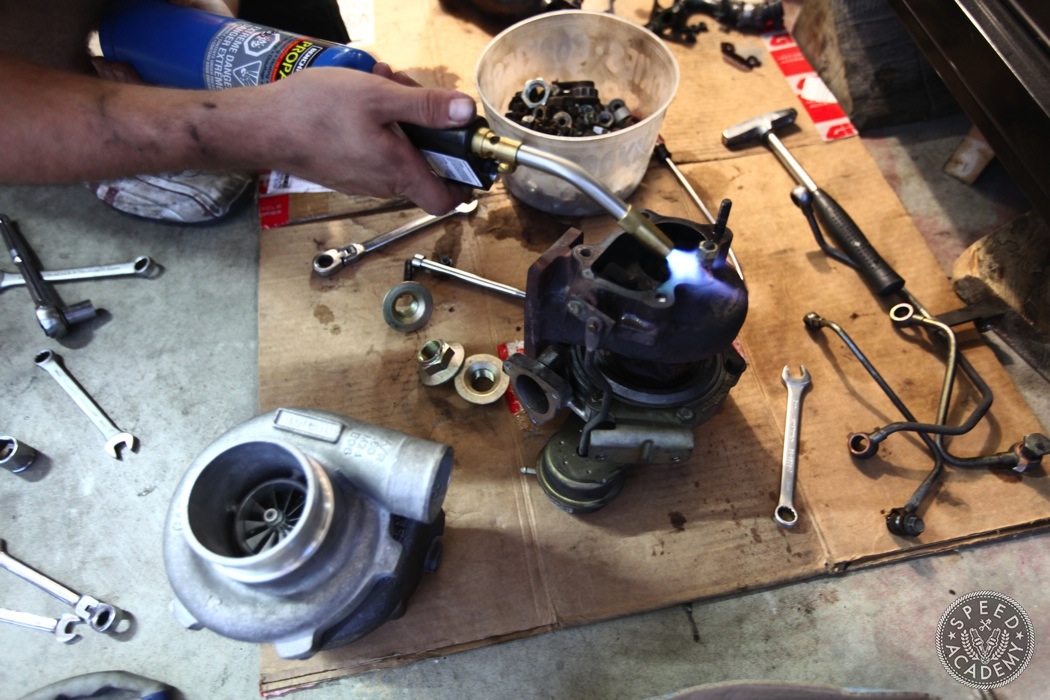 Since the GTX housing is the same as the stock one, I had the foolish idea of reusing the exhaust housing bolts and that turned out to be a mistake. Those suckers were totally caked in there and after some considerable effort trying to remove them, I said screw it and did what I should have done from the get go.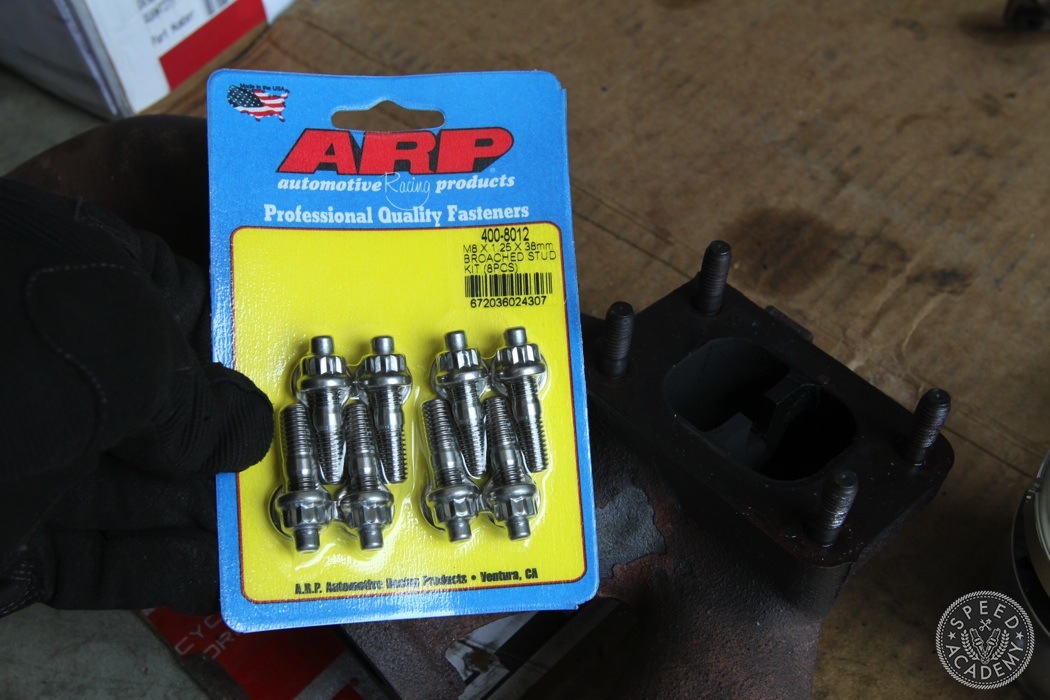 That's invested in a set of ARP studs and nuts. I also used them for the manifold. This upgrade is one that few people will do but when it comes to removing the parts that's when you'll thank yourself or you'll be doing what I did in the above picture, fighting with it!!